AN AFTERNOON IN ALBUQUERQUE
Hat's off to the 10th Duke of Albuquerque
by Bonnie Carroll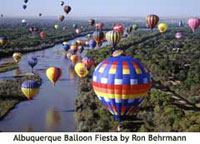 The Southwest Airline flight from Los Angeles to Albuquerque, New Mexico went quickly, and I am continually impressed with the efficiency of this carrier. The positive attitude and attention to detail of their employees is so inspiring. As we disembarked and headed into the airport, It felt like we were moving in fast forward to collect our luggage and picked up our rental car at the Dollar rental lot. Our 'made for a crowd' vehicle was perfect to transport us comfortably, and we began the first leg of our adventure tour through New Mexico.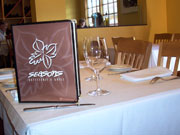 The Albuquerque Airport looks relatively new, and is exemplary of the clean lines associated with New Mexico pueblo architecture. This city boasts blue skies and sunshine 310 days a year, and it got its name from the 10th Duke of Albuquerque. This city is a treasure trove of American history, and will celebrate its Tricentennial, or 300th birthday during the week of April 21-23. Located on New Mexico's U.S. Route 66, it is the home of famous mystery writer Tony Hillerman, the renowned Unser auto racing family, and World War II correspondent Ernie Pyle. It is also considered to be the "Air Ballooning Capitol of the World," and during April they will also host the annual International Balloon Fiesta. Albuquerque is considered to be one of the fastest growing cities in America, and gets exceptionally high marks for being a great place to start a business or start a fine art collection.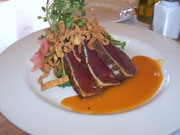 Our first stop was to sample a fabulous lunch at Seasons Rotisserie & Grill, an award winning restaurant located at 2031 Mountain Road in the Old Town Plaza in Albuquerque. Seasons provides casually elegant dining with the feel of the California wine country. The atmosphere is charming and easy at lunch, but appears to have very romantic possibilities for dinner. The walls are tastefully decorated with the paintings of local artists, creating a gallery style viewing. Owner Roger Roessler, founder of Roessler Wine Cellers, has been a collector of fine wines for decades, and guests reap the benefits of his wine journeys by reveling in the outstanding wine and food pairing options at Seasons.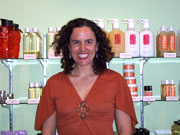 Our luncheon menu featured an assortment of sophisticated "comfort foods," including braised beef stew, spice seared `hamachi sashimi, braised beef tips with penne pasta and Seasons delicious signature meatloaf. The luncheon salads included a warm winter salad, rotisserie chicken salad and Caesar salad with a soup of the day; cream of cauliflower. The salads and entree dishes were picture perfect, and were thoroughly enjoyed by our hungry group of travelers.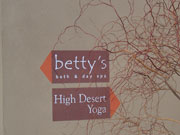 The next stop was a visit to Betty's Bath & Day Spa, on Candelaria NW, where owner Elissa Breithard gave us a warm welcome. The treatment menu included body treatments and a variety of massage treatments, including Ayurvedic inspired options, and facials. The key experience at Betty's is pre-treatment soaks in private or communal hot tubs, located in an outdoor xeriscaped garden setting. The spa atmosphere is artistic, colorful and comfortable, and there is also a fully equipped yoga center on the premises, where locals and visitors participate in daily classes. My treatment at Betty's included a Betty's Blissful Facial, skillfully performed by therapist Jolene Valencia-Hollins, using Jurlique products, which happen to be one of my very favorite skin care lines. I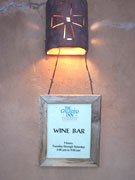 left Betty's glowing from the exfoliation, steam, purification, nourishing and massage benefits of this lovely ninety-minute pampering.
Feeling renewed and relaxed, we began our short journey to The Galisteo Inn on La Vega Road in Galisteo, where we enjoyed an intimate dinner by the fire in La Mancha Restaurant & Bar, which was prepared by talented Chef Enrique Guerrero. Following a peaceful nights rest our caravan moved on to experience more breathtaking venues in the State of New Mexico. For information visit: www.seasonsonthenet.com.,www.bettysbath.com, www.galisteoinn.com, Albuquerque Convention & Visitors Bureau at www.itsatrip.org.
---
LBN TRAVEL TIPS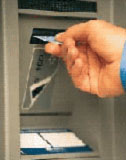 Travel Question:
SHOULD I USE MY ATM CARD WHILE TRAVELING?
Answer:
Good idea, with the ability to draw out small amounts of cash as needed, you can avoid the risk of traveling with large amounts of cash. Using your ATM card can also be a good way to get cash in foreign countries. The ATM will issue money in local currency. Don't wait until you're out of money to go to an ATM, the machines can run out of money or break down. Call your bank to make sure your PIN number will work in foreign countries. Find out your daily limits and plan ahead. You may need to take out money little by little or ask to have your daily limit increased. Use your ATM card before you go, to make sure it is still good. If you go through many airport security checks, remember that the security scans can demagnetize your cards. You might want to ask for a visual inspection.
---
RailPass.com Now Offering Nine Different Eurail National Passes

Newton, MA – March 20, 2006 –RailPass.com, the most comprehensive source for planning and buying international train tickets and rail passes, today announced that Eurail National Passes are now available on Railpass.com. The new Eurail National Passes allow unlimited train travel within a single European country.
"Railpass.com offers North American consumers the most rail products at the best prices, and Eurail National Passes add to the flexibility and convenience of buying rail online, before your European trip," said Mike Fuller, president of Wandrian, Inc., the developer of RailPass.com. "National Passes offer tremendous value for customers traveling for business or pleasure in a single country, and who want to maintain the flexibility to explore freely ."
About Eurail National Passes:
There are nine Eurail National Passes: Finland, Greece, Holland, Hungary, Norway, Poland, Romania, Spain, or Sweden. In addition, many passes also include bonuses, varying from free or reduced transportation on the tracks of private railroad companies, on national ferry crossings and on buses, as well as reductions on car rental, hotels, museums and bicycle rental. Each country has its specific bonuses.
Sample Pricing & Information – The Netherlands:
With Holland's dense railway network, travelers can move easily and conveniently between cities and towns of this country. A first-class three day (non-consecutive) adult pass within one month costs $98, and a five day ticket is $158. The Eurail Holland Pass entitles you to unlimited train travel in The Netherlands, as well as reduced fares for the ferry to Harwich and Newcastle in the UK and discounts at Hilton Hotels. Moreover, with every Eurail Pass purchase you will receive a free Eurail Traveler's Guide with a railway map of Europe, and a Eurail Timetable with the main rail connections in Europe.
For more information and pricing on other National Passes, go to:
http://www.railpass.com/new/passes/pass/eurail2country.asp
About Railpass.com:
Railpass.com is the largest single rail pass outlet in the U.S., and over 100,000 rail travelers have purchased train travel products from Railpass.com. Recommended by the best-selling guidebooks, Europe by Eurail and Britain by Britrail, Railpass.com's experienced agents have been helping fellow travelers for over 20 years. The Railpass.com call center (1-877-RAILPASS) and exclusive online help tools cut through the confusion of over 5,000 pass combinations, and passes can be shipped out the same day. In addition to unmatched experience and service, Railpass.com offers the choice of free guide books, discount coupons, accommodations or shipping for all online orders over $200 US. Railpass.com is a division of Wandrian, Inc.
For more information or to book rail tickets, go to: http://www.railpass.com
About Wandrian, Inc.
Wandrian, founded in 2000, is a leading global travel distributor and technology developer for rail products and services. Wandrian provides travel agents with a cost-effective, easy-to-use site for selling rail at www.railagent.com, while providing consumers with a one stop shop for planning rail travel and buying international rail passes and tickets at www.railpass.com. Wandrian's technology powers international rail travel sites including www.italiarail.com and www.eurail.com, and partners include many of the top international travel companies and railroads.
---
JetBlue Airways
LiveTV(tm) Installs 300th Aircraft
With In-Flight Entertainment System
Milestone Achieved with XM Radio Installation on AirTran Airways 737-700, Completing Retrofit of 107 AirTran Airways Aircraft
LiveTV(tm), a wholly owned subsidiary of JetBlue Airways Corporation
(NASDAQ: JBLU), and the world's largest provider of satellite delivered entertainment to commercial aircraft, today announced the 300th installation of a LiveTV
next generation In-Flight Entertainment (IFE) System.
The 300th aircraft, a Boeing 737-700 aircraft operated by AirTran Airways, was retrofitted with LiveTV's XM Satellite Radio system on March 3. The aircraft, number 321 and the 107th AirTran Airways aircraft outfitted with the IFE system, immediately entered into service on a flight from Orlando International Airport to Philadelphia
International Airport. The passengers on this landmark flight enjoyed LiveTV's "At Home in the Air(tm)" experience of more than 100 live XM Satellite Radio channels.
"Our XM Satellite Radio system gives us a competitive edge when it comes to in-flight entertainment technologies," said Robert L. Fornaro, President and Chief Operating Officer of AirTran Airways, the launch customer for LiveTV's XM Satellite Radio system.
The 300th aircraft marks another milestone in the remarkable growth of LiveTV as the number of aircraft equipped with a LiveTV satellite entertainment system has increase by 200 in the last 16 months alone.
"I am awed by what our teammembers have achieved," said Glenn Latta, President of LiveTV. "This milestone illustrates our leadership position in the market and is a tribute to both the dedication of our teammembers and the strength of our airline partners: AirTran Airways, Frontier Airlines, JetBlue Airways, Virgin Blue and WestJet."
LiveTV was the first company to provide in-seat satellite television and XM Satellite Radio to commercial airlines, launching its DIRECTV(r) service on low-fare carrier JetBlue Airways in 2000 and its XM service on low fare carrier AirTran Airways in 2005. Aircraft are equipped with LiveTV's DIRECTV(r), Bell ExpressVU or XM Satellite Radio entertainment systems, providing the "At Home In The Air(tm)" entertainment experience to more than 200,000 travelers every day.
---
LONE STAR LASSO:
A Round-up of Texas Activities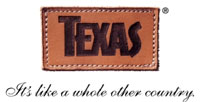 11th Annual Bayou City Cajun Fest – Houston, April 1-2
"Hot Boudin, Cold Cous-Cous, it's Ragin' Cajun Time at Traders Village!" Get ready to party Creole-style as the 11th Annual Bayou City Cajun Fest cooks up two of 'Big Fun on the Bayou' at Traders Village, the Gulf Coast's largest market and entertainment complex. Cajun Fest is slated to be hotter than the boiled crawfish and hot boudin served each day. There will be live music Saturday and Sunday.
With crazy Cajun music, hot dancing and spicy foods such as shrimp etouffee, red beans and rice and fried boudin balls guarantee, there will be guaranteed big fun on the bayou. For more information, visit www.tradersvillage.com/events/hn/06-cajunfest.html.
Sand Fest – Port Aransas, April 7-9
Enjoy a weekend of fun in the sun while watching and participating in sand sculpting on the beach in Port Aransas. Master sculptors will create life-size pieces of art using over 250 tons of sand. Visitors will enjoy, live music, food and fun booths, a photo contest, kid's activities and much more during this popular annual event. For more information, visit www.texassandfest.com.
115th Annual Fiesta – San Antonio , April 21-30
Fiesta San Antonio takes place every April to honor the memory of the heroes of the Alamo and the Battle of San Jacinto, and to celebrate San Antonio's rich and diverse cultures. With more than 100 events including a river parade, oyster bake and enormous "A Night in Old San Antonio" party. More than 3.5 million people participate in this lively tradition every year. Fiesta is considered one of the nation's premiere festivals. For more information, visit www.fiesta-sa.org.
Houston International Festival (iFest) – Houston, April 22-23 and 29-30
Get ready to experience delicious food, fun and fantastic reggae music as iFest salutes the tropical paradise of Jamaica. Dance to the music of Burning Spear, Robert Cray Band, Joe Ely Band, Steve Marley, Bobby Bland, Morgan Heritage, Yerba Buena, Skatalites and many more. The streets will also come alive with spontaneous performances by colorful street theatre groups such as Ballet Folklorico and the Grupo Capoeira Brasil performing Brazilian martial arts/dance. For more information, visit www.ifest.org.
The 10th Anniversary Great Texas Birding Classic – Along the Texas Gulf Coast, April 22-30
The annual Great Texas Birding Classic is the largest, longest and wildest bird watching tournament in the United States. Birders from around the globe converge on the Texas coast to identify as many different species as possible during Texas' amazing spring migration. The Birding Classic takes place along the upper, central, and lower regions of the Texas Gulf Coast. For the second year, the Classic will be open to teams of visually impaired or blind birders, who will identify birds using sound-based identification. For more information, visit www.gcbo.org/gtbc.html.
60th Anniversary Bank of American Colonial Golf Tournament – Fort Worth, May 15-21
The 2006 Bank of America Colonial tournament will be staged May 15-21 at Colonial Country Club in Fort Worth. This will be the 60th anniversary of the prestigious PGA Tour event, which draws top players from all over the world. The Bank of America Colonial golf tournament is the longest running event on the PGA Tour still being held at the original site. This year's players compete on the same hallowed ground as the great Ben Hogan, who won the championship five times in his hometown. That's just part of the tradition that helps make the Bank of America Colonial one of the most prestigious events on the PGA Tour. Tickets must be purchased in advance and can be purchased online beginning March 1. For more information, visit www.bankofamericacolonial.com.
Strawberry Festival – Pasadena, May 19-21
Known as the "Home of the World's Largest Strawberry Shortcake," the annual Pasadena Strawberry Festival is three days of family fun, with warm, country charm. Events and activities will include a carnival, barbeque cook-off, strawberries, strawberries and more strawberries! For more information, visit www.strawberryfest.org.
National Polka Festival – Ennis, May 26-28
Held annually on Memorial Day Weekend, the National Polka Festival offers an abundance of family activities in Ennis' small city atmosphere. Visitors will enjoy polka dancing, Czech food and 13 sensational live polka bands, including Grammy Award-winning Brave Combo. The festival will feature a downtown parade accompanied by a street dance and arts & crafts on Saturday morning. More than 50,000 visitors come to enjoy a "little bit of old Czechoslovakia" on the streets of Historic downtown Ennis. For more information, visit www.nationalpolkafestival.com.
Cowboy Roundup USA – Amarillo, June 2-3
Cowboy Roundup USA, featuring the World Championship Chuckwagon Cook Off and two performances of the Coors Ranch Rodeo, celebrates the cowboy lifestyle while preserving the Ranching Heritage of Amarillo and the Texas Panhandle. The Roundup attracts top cowboy poets and singers, and includes unique cowboy activities such as the ranch horse competition, Texas' premier western cowboy gear show/sale, the Junior Ranch Ropin' & Ridin' competition, and an exciting Cowgirl Rodeo. For more information, visit www.cowboyroundupusa.org.
Texas Blueberry Festival – Nacogdoches, June 10
The oldest town in Texas celebrates the peak of blueberry harvest with a popular blueberry pancake breakfast, live entertainment and barbecue. Visitors can also participate in farm tours, a 42 domino tournament, children's activities, arts & crafts and contests galore. For more information, visit texasblueberryfestival.com.
Luling Watermelon Thump – Luling, June 22-25
This four-day outdoor festival celebrates the watermelon harvest with live music, dances and concerts. This year, Luling is celebrating 53 years of watermelon thumping. Visitors will also enjoy a carnival, watermelon seed-spitting and melon eating contests, a parade, a car show, and more. For more information, visit www.watermelonthump.com.
About Tourism In Texas
Tourism is one of the largest industries in Texas, employing 491,000 Texans. In 2004, travelers spent more than $44.4 billion in Texas . Travel expenditures generated $2.3 billion in state taxes and $770 million in local taxes. For more information on Texas travel events and vacation destinations, visit www.TravelTex.com or for a free Texas State Travel Guide call 1-800-8888-TEX.