Maui Ocean Center Celebrates
International Year of the Reef, 2008


Maui Ocean Center will kick off 2008 as International Year of the Reef with a week of special activities, presentations, visiting conservation organizations, and fun kid's activities from January 20th through January 26th. Other events will include a reef-themed coloring contest, a children's sleepover on Friday, January 4th, a beach cleanup on February 2nd, prizes, giveaways and more! On January 17th, the public is invited to attend a special evening event "Night at the Reef" from 6:00pm – 8:00pm, and enjoy the rare opportunity to explore the aquarium after dark. International Year of the Reef is a global campaign of events and initiatives to help raise awareness about the value and importance of coral reefs.
Many activities throughout the week will be offered complimentary with aquarium admission. Naturalist presentations are scheduled throughout the day from 9:30am until 3:00pm covering a variety of topics and offering information about Hawaii's coral reefs and sustainability. Each day from 10:00am-2:00pm the public will have the opportunity to learn about some of the coral reef conservation efforts from local non-profit organizations set up at booths in Maui Ocean Center's Living Reef exhibit. Coral themed children's crafts will be available from 10:00am – 2:00pm on January 20, 23, and 26. Coral Stations will also be available daily with interesting diagrams and coral props that visitors can touch and feel as our marine naturalists explain the artifacts. Night at the Reef on January 17th will offer the public a unique opportunity to explore the aquarium after hours and learn about our oceans from local eco-organizations. Admission to Night at the Reef is $18 for adults with discounts for children, member, and kama'aina.

---

SOUTHWEST CAN GIVE THE GIFT THAT KEEPS THEM COMING BACK.
---
OCEANA SANTA MONICA NOW OPEN
WITH A LUXURIOUS NEW LOOK, EXCEPTIONAL CUISINE,
PREMIUM AMENITIES AND STELLAR LEVEL OF SERVICE
Ocean Front Oasis To Pamper Guests and
Offer the Ultimate Southern California Experience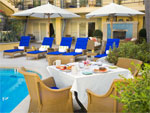 SANTA MONICA, CA – Steps from the blue Pacific Ocean in one of Los Angeles' most prestigious neighborhoods, Oceana Santa Monica is now open after experiencing a multi-million dollar complete makeover. This intimate luxury hotel has been transformed into a private oasis in which only hotel guests will have access to experience an elevated level of luxury, privacy, service and attention. All of the key features of the hotel have been re-designed, from the size of the rooms and newly created cuisine service to the professional, trained and personal staff and posh amenities to create the ultimate destination experience. Visit www.hoteloceana.com
---
HOLLAND AMERICA Line OFFERS ATTRACTIVE SAVINGS
FOR 2008 CRUISES
Cruisers who book Holland America Line through the end of February will be rewarded with exceptional savings on select sailings across all Holland America Line cruise destinations. With the View and Verandah promotion, clients can upgrade from an inside stateroom to an outside for as little as $100 depending on the sailing.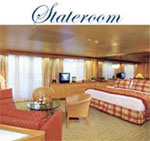 "These are great values for cruise travelers," said Richard D. Meadows, CTC, executive vice president, marketing, sales and guest relations. "View and Verandah savings apply to most sailings in 2008 and help make this time of year the best time to plan a vacation."

View and Verandah promotion fares on Alaska cruises and tours offer a savings up to $450 per person off brochure fares depending on sailing date. With eight ships sailing Alaska itineraries and 29 different cruise tours, Holland America Line offers numero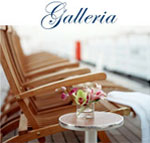 us adventures exploring Alaska's great frontier, from the Inside Passage to the Arctic Circle, and through the expansive wilderness of the Yukon Territory.
Holland America Line's fleet of 13 ships offers nearly 500 cruises to 314 ports of call in 97 countries, territories or dependencies. Two- to 108-day itineraries visit all seven continents, including Antarctica, South America, Australia/New Zealand and Asia voyages; a Grand World Voyage; and popular sailings to ports in the Caribbean, Alaska, Mexico, Canada/New England, Europe and Panama Canal.

---
"ACTIVE GIRLFRIEND GETAWAYS"
CHANGE THE FACE OF TRAVEL WITH
AUTHENTIC ADVENTURES BEST SHARED BY THE GALS
– The wide, women-only world of fly-fishing, sailing, dinosaur digging, walking, safaris, snorkeling and more –

There was a time was when a long weekend of shopping or spa-ing was enough to satisfy any woman's travel agenda. Not anymore. Women can now revel in the great outdoors during the day and relax in luxury at night. Outdoor adventures are moving to the top of women's agendas, and men need not tag along.

Following, a captivating collection of "active girlfriend getaways":

WALK THROUGH A CLOUDFOREST: The Women's Adventures program at Country Walkers offers Costa Rica: Cloudforest & Coastal Escape, a trip designed for women and women alone. Women's Adventures also offer flexible "single supplement" policies to assure those traveling solo will feel more than welcome. Unique activities including hands-on cooking courses focusing on local food, salsa lessons, and a treetop walk through the canopy of a cloudforest. And while meandering through a generous sampling of Costa Rica's distinct ecological zones and kaleidoscope of living things, guests can also help their sisters abroad by making meaningful contributions to the destinations they visit through Women Giving Back,. 8 days, $3,098.
www.countrywalkers.com

FLY-FISHING THE SMOKY MOUNTAINS: Long gone are the days when men fished and women cooked. See why on a Fly-Fishing Getaway at Old Edwards Inn & Spa in Highlands, North Carolina. Tucked deep in the beauty of the Great Smoky Mountains with access to the finest fishing in the Carolinas, the two-night getaway is perfect for anglers of any level. Active girlfriends will thrill to eight hours of fine seasonal fishing for Brook, Brown and Rainbow trout, with fly rod, reel and waders provided. Then retire to deluxe accommodations at Old Edwards Inn and tack on a Journey to Bliss facial to cleanse the day away. Package $559 per person for two or more, including tax and gratuity; Journey to Bliss facial: $200/80 minutes; both available year-round.
www.oldedwardsinn.com

ON SAFARI IN THE AFRICAN BUSH: Active girlfriends wondering where the wild things are will find them on safari at the Djuma Game Reserve, a remarkable state-owned park in the Sabi Sand Game Reserve of South Africa. Home to the Big Five, including the highest density of lions and leopards in Africa, Djuma offers the girls amazing wildlife viewing and photo-snapping from the comfort of open-air safari vehicles. When everyone is ready to stretch their legs, pause for an afternoon bush walk to look for the small creatures populating the Savanna. Then when all the activities wind down, the intrepid adventurers can relax beside a blazing fire under the endless African night sky. Safari vacations start at $360 per person/per night; available year-round.
www.djuma.com

SOUTH PACIFIC, HO!: Could anything be more enticing for girlfriends than sugary beaches, rustling palms, shiny blue waters and tropical breezes? Well, then, wait no longer – see the South Pacific at its finest on a Fiji Discovery Expedition from Mountain Travel Sobek. This 10-night adventure offers first-rate accommodations and barefoot comfort aboard the Tui Tai, a 140-foot expedition vessel. You and the girls will sail from island to island with daily activities including snorkeling over coral reefs with colorful fish; hiking through lush rainforests to refreshing waterfalls; kayaking along peaceful jungle rivers; chatting up local populations in their villages; and optional mountain biking and diving. Ten departures from December 6, 2007 to July 31, 2008; from $4,690 per person, plus $360 internal airfare.
www.mtsobek.com

CUSTOMIZED FITS: How can active girlfriends assure adventure and good company in the wilds of Central Asia? With a Customized Journey from Nomadic Expeditions. The pioneer of authentic cultural and adventure travel to Mongolia and beyond has decades of experience leading small group journeys to cultural hot-spots and hidden natural wonders throughout Mongolia, Tibet, Bhutan, China and Siberia. Take your pick of amazing experiences such as digging dinosaur fossils with paleontologists in the Gobi Desert; kayaking the deep blue waters of Lake Hovsgol; horse trekking to beautiful Hagiin Har Lake; helicopter site-seeing over Mongolia's dramatic landscape; and sleeping in comfort and tradition at the Three Camel Lodge, Nomadic Expeditions' renowned ger camp in the Gobi, now with new deluxe accommodations. There's no better or less stressful way to see one of the last frontiers in the world. Customized journeys start at $200 per person/per day. www.nomadicexpeditions.com
---
Surf's Up: JetBlue to Fly Between Fort Lauderdale
and Aguadilla, Puerto Rico
Now Offering 15 Destinations From Fort Lauderdale Fares Start At $49(a) Each Way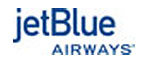 JetBlue Airways (Nasdaq:JBLU) is making it easier than ever to breeze off to the surfer's paradise of Aguadilla, Puerto Rico, with new daily service from Fort Lauderdale beginning February 15, 2008. To celebrate its expanded service to the west coast of Puerto Rico, the customer-friendly airline is offering fares beginning at just $49(a) each way between Fort Lauderdale and Aguadilla.
With the addition of this new service to Aguadilla, JetBlue will offer as many as 45 flights per day between its Fort Lauderdale focus city and 15 top destinations across the United States and Puerto Rico. JetBlue offers more flights to Puerto Rico and more flights to the Caribbean/Atlantic region than any other low-fare, low-cost airline.
"With top-notch inflight entertainment, free snacks, the most legroom in coach, and award-winning customer service all included in one great price, JetBlue continues to prove that low fares can, in fact, come with high standards," said Rick DeMarco, JetBlue's area manager for
Florida. "On most airlines, you get what you pay for. On JetBlue, you get more."
"We view JetBlue's new service between Fort Lauderdale and Aguadilla to be a smart business move, consistent with the airline's record as an industry leader in market analysis and in passenger satisfaction and service," said Terestella Gonzalez Denton, executive director of the Puerto Rico Tourism Company. "Last year alone, approximately 5.7 million people traveled through one of Puerto Rico's international airports. Among the regions of Puerto Rico that have experienced the highest growth in passenger traffic is the Porta del Sol on the west side of the island. We attribute this success to the region's amazing tourist attractions, its proximity to the mainland, and the recent improvements made to Aguadilla's airport facilities, which in turn enhance passenger and cargo capabilities."
Customers flying JetBlue between Fort Lauderdale and Puerto Rico will travel in style aboard JetBlue's Airbus A320 fleet, which features a spacious cabin and all-leather seating as well as complimentary first-run movies and bonus features from FOX InFlight(tm) on JetBlue's signature seatback televisions. Flights are conveniently timed to allow connections in Fort Lauderdale to cities across the airline's U.S. network. Southbound service will operate via Ponce, Puerto Rico, while northbound service will operate nonstop to Fort Lauderdale.
---

From Christopher Mitchell. President
Our 13th annual Florida Chautauqua Assembly program themed "A Journey into the American Presidency" is now being finalized, and I wanted to share with you our most recent newsletter detailing the event (attached) before we begin issuing media releases.

2008 is a presidential election year, and many of our keynote speakers, performances, sessions and special events focus on issues relevant to the election of our next leader.
We would also appreciate your sharing this information with your viewers and listeners now that we are just weeks away! Thank you!

Florida Chautauqua Assembly, January 31 through February 3, 2008: The 13th annual assembly in historic DeFuniak Springs, Fla, orchestrated by the Florida Chautauqua Center, Inc., is themed "A Journey into the American Presidency." The 4-day program will include more than 50 different sessions, many of which are relevant to the election of our next president. Civil War re-enactments and camp, along with falconry demonstrations, lectures, art programs, a student museum of our American presidents by the Walton County School District and concerts will compliment the family event. Keynote speakers include Terri Schiavo's brother, Bobby Schindler and Jim Fowler, former host of Mutual of Omaha's Wild Kingdom. For more information, call 850-892-7613 or log on to our website at www.florida-chautauqua-center.org where you can also download our most recent newsletter detailing the entire program.
---
Portland Hotels Raise Money For Cascade AIDS Project
The Hotel Monaco Portland & Hotel Vintage Plaza Raise Funds For World AIDS Day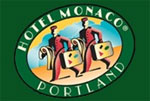 On Thursday, November 29th, the Hotel Monaco Portland and the Hotel Vintage Plaza co-hosted their annual Red Ribbon Campaign fundraiser with a Red Hot Night party benefiting Cascade AIDS Project (CAP), in honor of World AIDS Day. With local celebrity Darcelle acting as the emcee, the Hotel Monaco's living room and Red Star's club room transformed into a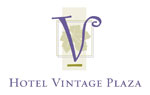 samba-infused soiree that raised more than $3,200 for CAP, bringing the Portland Kimpton properties' fundraising total to nearly $6,000 for 2007.
"We are committed to supporting CAP and take pride in being able to help raise funds and awareness for this important cause," said Craig Thompson, general manager of the Hotel Monaco Portland. The Hotel Monaco Portland and the Hotel Vintage Plaza are part of San Francisco-based Kimpton Hotels & Restaurants, a leader in boutique hotels and supporter of AIDS/HIV awareness for more than 25 years. In 2006, Kimpton's annual Red Ribbon Campaign raised more than $57,000 nationally for a variety of local HIV charities.
Portland's Red Hot Night party drew more than 200 supporters. Guests moved between party spaces viewing an AIDS media timeline, bidding on auction items such as framed celebrity kiss imprints for the 'CAP It With A Kiss' art gallery auction and a MAC cosmetic lipstick bar staffed by make-up artists – all while sipping specialty cocktails and snacking on hors d'oeuvres donated from Red Star and Pazzo Ristorante. Both Red Star and Pazzo donated 10% of their dinner sales that evening to CAP.
Founded in 1983, Cascade AIDS Project is the oldest and largest community-based provider of HIV services, housing, education and advocacy in Oregon and Southwest Washington. To learn more about CAP, visit www.cascadeaids.org or contact Community & Donor Relations Director Roma Peyser at rpeyser@cascadeaids.org and (503) 223-5907.
For more information on the Hotel Monaco Portland, located at 506 S.W. Washington at 5th Avenue, Portland, OR 97204, visit www.hotelmonaco-portland.com or call (503) 222-0001 locally, (800) 711-2971 in the U.S. and Canada. For more information on the Hotel Vintage Plaza, located at 422 SW Broadway, Portland, OR 97205, visit www.vintageplaza.com or call (503) 228-1212 or (800) 263-2305 in the U.S. and Canada.

---
NEW SPA OPENS AT NISBET PLANTATION BEACH CLUB, THE CARIBBEAN'S ONLY PLANTATION INN LOCATED ON THE BEACH
Nisbet Plantation Beach Club announces the re-creation and opening of The Palms Spa. This cottage spa will complement guests' vacation experiences at one of the Caribbean's most romantic and idyllic resorts and the Caribbean's only historic plantation inn located directly on the beach. Newly located and completely redesigned in an expanded space, The Palms Spa offers guests superlative service with the ultimate in rejuvenating treatments.
To celebrate the opening of The Palms Spa, Nisbet is offering the Spa Celebration Package:

Spa Celebration Package


7 days/6 nights available beginning January 3, 2008


Package for two includes:


6 nights' Accommodations in a Deluxe Garden or Deluxe Junior Suite for two


$500 Spa Services credit* - Highlights include Nisbet Plantation Signature Massage, Spice

Island Body Indulgence, and Papaya Pineapple Scrub


Daily Breakfast, Afternoon Tea and Dinner for two


2 Spa robes


Package price: $5,500 (January 3-March 31, 2008; rates will vary by season)
Package price is based on double occupancy and includes all taxes and gratuities.
Guests to Nisbet Plantation can further indulge by enjoying the serenity of The Palms Spa. With a partner or alone, guests may choose from a full selection of massage, body treatments, facials, manicures and pedicures. Expert therapists give various treatments in a tranquil private milieu for couples, as well as a separate room for singles. An enclosed air-conditioned patio provides a pampering space for manicures and pedicures. Couples can relax after massage and sip tea or champagne on a private patio under the shushing palm trees.
Sample treatments include a Custom Massage in which highly skilled therapists work with guests to create a customized treatment, combining the techniques of Swedish, deep-tissue, acupressure, etc. The Nisbet Plantation Signature Massage focuses on pure relaxation, perfect for recent arrivals from cold climates or after a little too much sun. Gently swaying coconut palms on a private white sand beach is what one will envision with this intensely hydrating treatment. The massage begins with a full body dry brush to gently exfoliate skin, followed by a gentle relaxing massage with signature "Island Breezes" body butter and a warm coconut oil scalp massage.
"We have considered every detail in re-creating The Palms Spa to ensure that our guests leave their experience 'floating' in a state of supreme relaxation," says Co-General Manager and Spa Director Erin Hurd. With an extensive background of spa/fitness development and resort spa management, as well as certification in spa therapy, Hurd has applied her expertise to the project. As with everything at Nisbet Plantation Beach Club, the attention to detail is evident in the new facility and offerings. The new spa presents signature products including shampoo, conditioner, body wash and lotion, suntan oil and an after-sun hydrating treatment featuring The Palms' own unique scent, which will be provided for purchase and as room amenities. The Palms Spa also will be introducing Epicuren products among their offerings.
Nisbet Director of Guest Services Steve Tyson will be pleased to assist guests in advance of their stay or after arrival to make reservations for spa treatments at The Palms Spa or in the privacy of their cottage room. For more information or reservations, visit www.NisbetPlantation.com or call 869-469-9325.
About Nisbet Plantation
Nisbet Plantation Beach Club is the Caribbean's only deluxe plantation inn located directly on the beach. It is also one of the Caribbean's historic sugar plantations and the ancestral home of Fanny Nisbet, the loving and ever-faithful wife of Britain's most famous naval hero — Lord Admiral Horatio Nelson.
The plantation's beautifully-restored Great House, which dates from 1778, and 36 charming cottages all with modern conveniences are set in 30 acres of lush tropical foliage. The resort recently completed a multi-million dollar renovation.
Just this month it was announced that Nisbet has been ranked by Condé Nast Traveler's readers in the top 3 of all Caribbean resorts.
Nisbet has two AAA 4-Diamond Awards — one for the hotel and one for the Great House dining room — one of only two air-conditioned dining venues on Nevis. If customer satisfaction is the key measure of the quality experience a guest receives, then it is important to note that Nisbet Plantation is one of the Top 10 Caribbean hotels based on reviews posted on TripAdvisor.com and one of only a handful of hotels to receive a Perfect 5.0 Rating.
For more information and reservations, visit www.NisbetPlantation.com