MANDARIN ORIENTAL, SINGAPORE - A NEW NAME FOR AN
AWARD-WINNING HOTEL

Hong Kong, August 9, 2007 –The Oriental, Singapore, one of Mandarin Oriental Hotel Group's award-winning properties, will be renamed Mandarin Oriental, Singapore from September 25, 2007.
Following an extensive refurbishment that began in 2005, which included the redesign of the 527 guestrooms and suites as well as enhancements to all public areas, dining and meeting facilities, the hotel has been re-positioned as one of Singapore's best luxury properties. The name change was designed to coincide with this significant upgrading and to better align the hotel with the rest of the luxury properties in the world operated by Mandarin Oriental Hotel Group.
"Mandarin Oriental, Singapore will continue to provide guests with the Group's legendary service, an unbeatable location, spectacular views and the finest cuisine," said Rajesh Jhingon, General Manager of Mandarin Oriental, Singapore.
September 25, 2007 - an auspicious day in the Chinese calendar - will be the day on which the hotel's new signage will be unveiled. Mandarin Oriental, Singapore is the preferred destination for many business and leisure travelers, due to its close proximity to the Esplanade, Theatres on the Bay and Suntec International Conference and Exhibition Centre. For reservations at Mandarin Oriental, Singapore visit www.mandarinoriental.com.
Mandarin Oriental Hotel Group is the award-winning owner and operator of some of the world's most prestigious hotels and resorts, currently operating 20 luxury hotels with a further 16 under development in Riviera Maya, Mexico and Hainan Island, China (2007), Barcelona, Boston and Beijing (2008), Dallas, Chicago, Las Vegas, Macau, Marrakech, Turks and Caicos, Grand Cayman and Costa Rica (2009) and Guangzhou, Taipei and Paris (2010). In total, Mandarin Oriental now operates, or has under development almost 9,800 rooms in 21 countries with 16 hotels in Asia, 13 in The Americas and seven in Europe and North Africa.
---
HOTEL EDEN ROC SWITZERLAND
Opera Sotto Le Stelle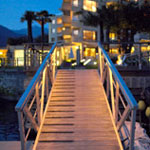 Thursday, September 13th, 2007
A warm breeze on a summer evening is the setting for the "Opera sotto le stelle" on our idyllically set landing stage. Enjoy artists singing unforgettable duets from your favourite operas which will whisk you away to a world full of emotions. Then enjoy the magical delights of chef de cuisine Cyrille Kamerzin and his team with an exclusive dinner at the RESTAURANT EDEN ROC. Become part of the diverse world of the opera.
CHF 115.— / € 77.— per person including aperitif, opera and dinner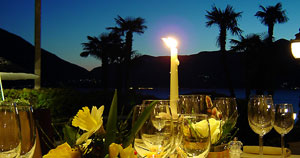 ---
WEST HOLLYWOOD TOURISM ORGANIZATION
ANNOUNCES STRATEGIC NAME, LOGO CHANGE
From "Convention & Visitors Bureau" to "Marketing & Visitors Bureau;"
City is First in US to Break Tradition

In a city known for its cutting-edge and industry-leading strategies, West Hollywood's official resource for visitors, media, and the trade is the first organization of its kind in the country to add the word "marketing" to its name; signifying a noticeable trend in the travel industry.
The organization has also rolled out a completely re-designed company logo incorporating the new name.
After 20 years of operating as the "West Hollywood Convention & Visitors Bureau" (WHCVB), the tourism bureau, located in the Pacific Design Center, has transitioned to the more targeted title of "West Hollywood Marketing & Visitors Bureau." The new name better reflects the organization's activities in the marketplace and will enhance capabilities to conduct business especially in the entertainment industries. Moreover, there is no convention center in the City of West Hollywood and the bureau does not pursue large convention business.
"This is an industry trend," said Kristen Clemens of Destination Marketing Association International (DMAI), the world's largest association of Convention & Visitors Bureaus, explaining that some official tourism organizations are changing their names as a way to better communicate to visitors and brand the destination. "Research shows that a large majority of people outside of the meetings industry do not understand what a Convention & Visitors Bureau is. The brand of a destination's tourism bureau is not just a name, it is about a promise and a vision to its visitors," said Clemens, adding "With the competitive and economic demands placed on Convention and Visitor Bureaus to attract a greater share of visitors, creating a truly distinctive brand for the destination is very important."
The name and logo change will clearly define the bureau's position within the community and tourism world, promoting the long-term development of West Hollywood as a unique, world-class destination that boasts unparalleled offerings such as the legendary Sunset Strip, eclectic Santa Monica Boulevard "Route 66" and the chic Avenues of Art & Design, a high end art, shopping and design district, including Melrose Avenue and Beverly and Robertson Boulevards.
"Our responsibility is to represent West Hollywood as a premier destination and play a vital role in the long-term development of the community with productive marketing strategies," says Brad Burlingame, President & CEO of the WHMVB. "In changing our name to the Marketing & Visitors Bureau, our strategy is to connect more on a business level and not solely with visitors, since we assist a variety of travelers in the industries of film, music, and television. This move is an important positioning of our organization," explains Burlingame.
The change comes on the heels of the WHMVB's launch of their re-created web site, www.visitwesthollywood.com, a virtual representation of West Hollywood that hosts experiential technologies such as a music jukebox, live streaming West Hollywood video, a "Hot News" column, RSS feeds, and in Phase 2 of the site, downloadable West Hollywood PodCasts.
Along with the name and logo change, the WHMVB soon plans to announce a new slogan and brand vision for the City of West Hollywood.
About the West Hollywood Marketing & Visitors Bureau
The West Hollywood Marketing & Visitors Bureau is a 501-C-6 non-profit organization dedicated to marketing the City of West Hollywood as a "first choice" visitor destination to business and leisure travelers by promoting an awareness of the City's unique location, image, businesses and industries and by providing requested support for the City's economic development efforts.
---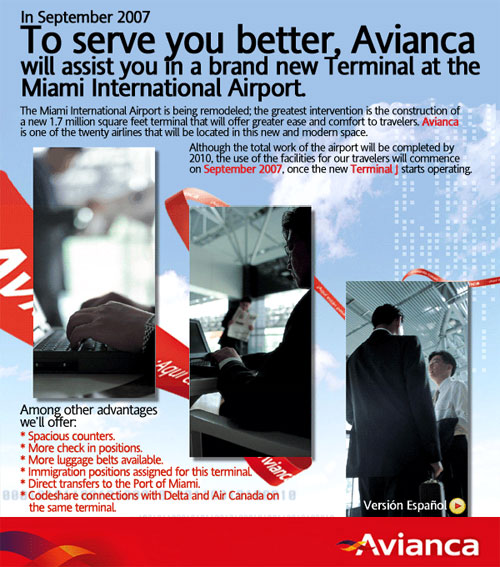 ---
ESCAPE TO THE SPA AT NEW YORK-NEW YORK
Redesigned Spa Offers Ultimate Urban Retreat

In the midst of the bustling city lies soothing solitude – The Spa at New York-New York. Reopened this August, the redesigned spa incorporates the fundamental elements of nature, offering guests an ideal way to escape the urban hustle and bustle and ground themselves in ultimate relaxation.

Nature surrounds and soothes the soul immediately upon entering, with an earth-inspired color palette of rich dark browns, warm tans, subtle grays and sea greens. Above, soft crystal lighting sparkles like dew drops on a sunny day. Cool slate graces the walls while glossy wood and polished river rock weave paths for weary feet. In the resting room, water flows lightly down the fountain wall, quietly splashing the rocks below and bringing bubbling brooks to mind.

The Spa at New York-New York is the only spa in Las Vegas to feature the Tha'lion line of spa products by Thalasso Cosmetics (www.thalion.com), a leader in marine cosmetics. The only company to fully manage the seaweed from harvest to final product, the Tha'lion process results in exceptional quality with high concentrations of active ingredients. Seaweeds, considered by some the origin of life, have been used in beauty products since antiquity and are believed to restore the skin's radiance, firm and tone, and replenish vital energy to the skin and body.

The spa's new menu of signature services evokes thoughts of sanctuary from the strains of everyday life with treatments such as the Environmental Escape, where vitamins are used to create a super-charged cocktail for the skin; or the Traffic Stopper, a facial designed to combat the harsh effects of stress with vitamins and oxygen.

While many Las Vegas spas and salons offer manicures and pedicures, services often are conducted in a common room, with guests sitting side-by-side. The Spa at New York-New York's new manicure/pedicure room offers such services as the New York Minute Manicure or the Complete Restoration Pedicure in complete privacy, allowing guests to be truly pampered from sole to soul. In addition, a choice of scented spa products makes personalization possible for each treatment.

For those seeking a more extensive experience, packages are available, such as the Hampton's Getaway combining a Hot Stone massage with The Classic Facial and The Signature Pedicure. Couples may delight in a Shared Escape which features a massage individually customized with elements of Swedish, Deep Tissue and Aromatherapy to meet each guest's specific needs, followed by an Intoxicating Sugar Scrub to renew the skin's natural glow.

Each month, The Spa at New York-New York will feature specials not found on the day-to-day menu providing guests the chance to experience the latest products and unique spa treatments. In August, for the spa's reopening, guests may book a Raw Earth Pedicure, which uses raw sugar to create a warming effect for tired feet; or a Macadamia Nut Oil Massage, a perfect blend of natural oils and vitamins designed to nourish the skin while easing away the stress of the day. During the next few months, The Spa at New York-New York will celebrate the seasons with such options as the Jack-o-Wrap, which uses the pumpkin's active enzymes as a naturally powerful antioxidant to fight the effects of aging; the Berry Thankful, a gentle, foaming cranberry body buff; and the Peppermint Manicure/Pedicure, which gives hands and feet relief from winter's dry, harsh elements. Visit www.nynyhotelcasino.com to learn about each month's new offerings.

Open to hotel guests seven days a week, The Spa at New York-New York's hours of operation are 6:30 a.m. to 8 p.m. Open to non-hotel guests Monday through Thursday with treatment purchase. For rates or to book an appointment, call (702) 740-6955.
---
Save $500 per couple GUARANTEED Departures
Australia & New Zealand:


Fiji can be added to make the perfect stopover on your way to the South Pacific by departing two days earlier.
* 17 December departure - great for the "empty nesters" and "snow birds" who want to "skip" Christmas and get away from it all this year!!!

Save $200 per couple
Australia:
Do you have clients thinking about the important aspects of their vacation ?
Imagining themselves touring the Sydney Opera House, gliding through the Waitomo Caves or relaxing in a thermal spa in New Zealand, or perhaps snorkelling on the Great Barrier Reef or enjoying a Camp Oven Outback dinner under the southern stars!
Our APT Fully Escorted "dream" vacations are just the ticket and easy to book.
Our Fully Escorted clients have the opportunity to make some great friends while experiencing all the local highlights, and staying at outstanding hotels in key locations with two and three night stays with the finest dining and specialized touring inclusions.

Booking Conditions:
Please ask for savings at time of booking.
For new bookings only and must be received by September 15th 2007.
Offers are subject to availability and not combinable with any other offer.
$250 per person on Australia/New Zealand tours and $100 per person on Australia tours.
All tours must be booked with domestic Australia and New Zealand air. For great savings and complimentary arrival transfers ask about our International flights at time of booking.




Australian Pacific Touring (APT) Group
Tel: 818 755 6392 Fax: 818 755 6396
Reservations Toll Free: 800 290 8687
sales@aptouring.comreservations@aptouring.com
Web: http://www.aptouring.com

---
UNWTO DAVOS CONFERENCE ON CLIMATE CHANGE AND TOURISM
TO BE CARBON NEUTRAL
UNWTO is asking all participants of the 2nd International Conference on Climate Change and Tourism (Davos, Switzerland, 1-3 October 2007) to register with carbon offsetting organizations. Carbon offsetting mitigates greenhouse gas emissions and can involve renewable energy projects (such as solar, wind power and hydroelectricity or biomass and biofuels) and tree planting, among others.
The goal is to make all travel, accommodation and activity related to the Conference carbon neutral. Thanks to the support of its sponsors, UNWTO is not charging a registration fee for the 2nd International Conference on Climate Change and Tourism. Go to the Conference webpage climate.UNWTO.org for more information.
"We want to send a signal to our own industry that carbon offsetting is easy and that it will make a real difference over time, along with adaptation, mitigation and new technology. We also want to encourage a trend in the sector that carbon offset schemes will be used eventually by all meetings and events. Responding to the climate challenge will require substantial structural changes and take many years to implement, but there are some things we can do immediately" said UNWTO Assistant Secretary-General, Geoffrey Lipman.
UNWTO's commitment to sustainable development and the fight against poverty plays a crucial role when considering the wider implications of climate change. As the lead tourism organization in the UN family, the Organization wants to ensure that this important global sector plays an active and responsible part in this global challenge.
The 2nd International Conference on Climate Change and Tourism (Davos, Switzerland, 1-3 October) and the following Ministerial Summit in London (13 November), will help formulate UNWTO's input to the UN's Secretary General's strategy for the upcoming negotiations under the UN Climate Change Convention in December in Bali, Indonesia.
---
NATIONAL GEOGRAPHIC ADVENTURE SEPTEMBER 2007
THE VEGAS DRAW -- The real action isn't happening on the Strip. With more outdoor recreation within a 200-mile radius than any other major town in the nation, hikers, mountain bikers and rock climbers have discovered a backcountry playground just beyond Sin City's limits. National Geographic Adventure Contributing Editor Dan Koeppel tracks down the top outdoor spot in the United States. "From a quick peek at my map I could see that a three-hour perimeter around Las Vegas contains six national parks, including Grand Canyon, Zion, and Bryce Canyon, two national recreation areas, 13 state parks, and millions of acres of national forest. Double that -- say, a half-day's drive -- and Utah's powdery slopes, Yosemite, and the Pacific coastline are all within easy striking distance. At that moment I felt like someone who discovers that an old friend has been hiding something from him," writes Koeppel. "In a city famous for keeping confidences, what happens on the outskirts of town might be its biggest secret of all -- Vegas is a tantalizing outdoor hub." Page 78.
BEST TOWNS, STATE-BY-STATE -- In its first ever guide to the best mountain, urban, waterfront, wilderness and small towns in all 50 states, National Geographic Adventure spotlights the best places to live and play, and highlights eight spots that are especially hot (noted below by an asterisk). Page 84.
- The wilderness seeker should check out Homer, Alaska*; Cody, Wyo.; Flagstaff, Ariz.; Valdosta, Ga.; Medora, N.D.; Rochester, Minn.; Alexandria, La.; Valentine, Neb.; and St. George, Utah*.
- The small-town dreamer will find solace in Spearfish, S.D.*; Bloomington, Ind.; Iowa City, Iowa; Northampton, Mass.; Lynchburg, Va.; Marietta, Ohio; Fayetteville, W.Va.*; Bowling Green, Ky.; Chatsworth, N.J.; Hot Springs, Ark.; and Smyrna, Del.
- The mountain adventurer will be at home in Bishop, Calif.*; Gunnison, Colo.; Missoula, Mont.; Hanover, N.H.; Wenatchee, Wash.; Hood River, Ore.; Boone, N.C.; Jim Thorpe, Pa.; Montpelier, Vt.; and New Paltz, N.Y.*
- The waterfront addict will have fun in Waimea, Hawaii*; Fond du Lac, Wis.; Newport, R.I.; Rockland, Maine; Mystic, Conn.; Grand Rapids, Mich.; Annapolis, Md.; Beaufort, S.C.; and Lewiston, Idaho.
- The big city explorer will always find something to do in Chicago, Ill.*; Nashville, Tenn.; Austin, Texas.; Huntsville, Ala.; Gainesville, Fla.; Overland Park, Kan.; Albuquerque, N.M.; Tulsa, Okla.; Springfield, Mo.; and Hattiesburg, Miss.

*National Geographic Adventure experts are available for interviews. Contact Ethan Fried if you have questions, need additional information or would like to schedule an interview.
National Geographic Adventure, winner of four National Magazine Awards, is the fastest-growing magazine in the outdoor category and the ultimate guide to the adventure lifestyle. Published 10 times a year, with a rate base of 575,000, National Geographic Adventure has 2.3 million readers. It is available by subscription (800-NGS-LINE) and on newsstands in the United States ($4.95) and Canada ($6.95). Its editorial mission supports National Geographic's global mission to inspire people to care about the planet. The magazine's Web site is www.nationalgeographic.com/adventure.
---
Vamonos! JetBlue Adds 'Holiday Shuttle' Between
Boston and the Dominican Republic*
Get your seats now! Logan's only nonstop service to Santiago
runs December 12 to January 15*
Fares start as low as US$109(a) each way*
JetBlue Airways (Nasdaq:JBLU) is expanding again in Boston with nonstop service to Santiago, Dominican Republic this winter. Logan International Airport's largest low-fare, low-cost airline will operate this convenient once-daily 'holiday shuttle' between December 12, 2007 and January 15, 2008*. Santiago will be the 27th destination served nonstop by JetBlue this winter from Boston.
JetBlue will operate the new flights -- Boston's only nonstop service to Santiago -- aboard its spacious Airbus A320 fleet, which offers travelers unrivaled amenities including comfy leather seats, the most legroom in coach, and complimentary seatback television service featuring first run movies and bonus features from FOX Inflight(tm). Affordable one-way fares start as low as US$109(a) each way between Logan and Santiago's Cibao International Airport. And did we mention you get the most legroom in coach and unlimited snacks and beverages for that incredibly low price?
"We're thrilled to be adding this new service to Santiago just in time for the holidays," said Marty St. George, JetBlue's Vice President of Network Planning. "Our Boston customers keep asking for more affordable service to the Caribbean, and we're pleased to bring it to them. With our low fares and great service, heading home or heading on holiday has never been easier or more affordable -- and now, it's even more comfortable!"
JetBlue's new service between Boston and Santiago:
Boston (BOS) to
Santiago, Dominican Republic (STI)



Santiago, Dominican
to Boston (BOS)


Depart - Arrive
11:10 p.m. - 3:55 a.m. + 1
(eff. Dec. 12, 2007 - January 15, 2008)

Depart - Arrive
4:50 a.m. - 7:50 a.m.
(eff. Dec. 13, 2007 - January 15, 2008)
-- All times local --
JetBlue customers at Logan International Airport can take advantage of nonstop service to more than two dozen popular destinations, including five cities in Florida and sun spots such as Aruba, Bermuda, Cancun, Nassau, and San Juan. In addition, convenient connecting service is available year-round between Boston and Santiago via New York's John F. Kennedy International Airport.
Santiago customers can purchase travel on JetBlue by visiting its City Ticket Office, located in the center of downtown Santiago at Plaza Jorge II, Ave Bartolome Colon, Frente Plaza Unicentro La Sirena, or by calling toll-free 1-809-200-9898. The office is open weekdays from 9 a.m. - 6 p.m.; Saturdays from 9 a.m. - 1 p.m.; and closed on Sundays and holidays.
Customers enrolled in JetBlue's customer loyalty program, TrueBlue, will earn six TrueBlue points each way for nonstop flights between Boston and Santiago. Double TrueBlue points are awarded for travel purchased online at www.jetblue.com. Customers can earn TrueBlue points even faster by using the JetBlue Card from American Express. Every time cardholders purchase JetBlue travel with the Card, or earn at least one TrueBlue point through other purchasing using the Card, all TrueBlue points in the member's account automatically extend for another 12 months.
New York-based JetBlue Airways has created a new airline category based on value, service and style. Known for its award-winning service and free TV as much as its low fares, JetBlue is now pleased to offer customers the most legroom throughout coach (based on average fleet-wide seat pitch for U.S. airlines). JetBlue is also America's first and only airline to offer its own Customer Bill of Rights, with meaningful compensation for customers inconvenienced by service disruptions within JetBlue's control.
Visit www.jetblue.com/promise for details. JetBlue serves 54 cities with up to 575 daily flights. With JetBlue, all seats are assigned, all travel is ticketless, all fares are one-way, and an overnight stay is never required. For information or reservations call 1-800-JETBLUE (1-800-538-2583) or visit www.jetblue.com.
---
OLD BAHAMA BAY AT GINN SUR MER UNVEILS
GOURMET GETAWAY CULINARY EXPERIENCE
Luxury resort provides guests with an authentic Bahamian experience featuring interactive cooking demonstrations, tropical drink mixing demonstrations, entertainment and more
Old Bahama Bay at Ginn sur Mer invites guests to experience the taste of The Bahamas with its unique "Ginn sur Mer Gourmet Getaway" package, available during select dates from September 2007 through February 2008. With rates beginning at $855 per person for a three-night stay with the option of adding additional nights, guests will enjoy bountiful culinary and cultural experiences set to the backdrop of the luxury resort, known for its "barefoot elegance." The "Ginn sur Mer Gourmet Getaway" package is available through the Old Bahama Bay Web site or by calling (800) 444-9469. Rates vary by season.
Old Bahama Bay's on-site chefs will provide guests with a demonstration of classic Bahamian cuisine as they prepare island favorites such as grilled conch, grouper, mahi mahi and snapper. In addition, visitors will experience the history of Grand Bahama Island cuisine through activities including West End conch cracking, a Bahamian craw fish hunt and line fishing. The package includes entertainment during dinner and a tropical drink mixologist demonstration. In between cooking and cultural lessons, guests are invited to enjoy Old Bahama Bay's amenities such the pristine oceanfront swimming pool and beautiful beaches, or adventurous activities including fishing, kayaking, snorkeling and boating. All guests have complimentary use of sail boats, kayaks, snorkel equipment, Hobie cats, a fitness center and bicycles.
Gourmet Getaway Package:
(Minimum four days/three nights, double occupancy)
Three nights in an ocean view junior suite

Welcome reception and gift

Four interactive culinary classes (two lunch and two dinner)

Tropical drink mixologist demonstration

Dinner entertainment

Interactive cultural lesson

Farewell gift

Breakfast daily

Round trip airport transfers

Complimentary use of sail boats, kayaks, snorkel equipment, Hobie cats, the fitness center and bicycles

Taxes and gratuities
Ginn sur Mer Gourmet Getaway Available Dates:
September 13-16, 2007

October 18-21, 2007

November 15-18, 2007

December 13-16, 2007

January 10-14, 2008

February 7-10, 2008

In addition to the unique culinary and cultural offerings of this package, guests will also enjoy Old Bahama Bay's endless amenities and luxurious accommodations. With 73 elegantly decorated beachfront suites set within cottages along a private beach, each room combines Bahamian charm and luxury. Guestrooms feature upgraded amenities such as Dorothy Prentice Aromatherapy bath products, robes, refrigerators, microwaves, coffee makers, DVD and CD players (with movie and music libraries), custom designed furnishings, cable televisions, fax and modem lines, sleeper sofas, 100 percent cotton Frette linens, spacious bathrooms with Kohler fixtures and large soaking tubs with spa features, and much more. Guests can also dine at any of the resort's three restaurants, including the oceanfront Straw Bar, the casual Bonefish Folley's Bar & Grille or Aqua, the resort's fine dining restaurant featuring an innovative Bahamian-fusion menu. Located on the West End of Grand Bahama Island, Old Bahama Bay provides an ideal out-island experience with the convenience of Freeport only 26 miles away.
---
Rates Fall This Autumn at Karisma Hotels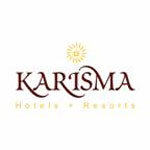 WHO:

Azul Beach Hotel, El Dorado Seaside Suites & El Dorado Royale, A Spa Resort in the Riviera Maya, Mexico

WHAT:

Introducing the "Fall Into Autumn" Promotion from Karisma

WHEN:

August 15 – October 31, 2007, at Azul Beach Hotel, a family-friendly boutique hotel.
August 15 – October 31, 2007, at El Dorado Seaside Suites, an adults-only resort.
August 15 – October 31, 2007, at El Dorado Royale, an adults-only resort.

RATES:

Guests staying at Azul Beach Hotel between August 15 – October 31, 2007, receive a 35% Fall Discount. Rates begin at $140 per person, per night between August 15 – September 30, 2007. Rates begin at $147 per person, per night between October 1 – October 31, 2007 (Gourmet-Inclusive, 3-night minimum).
Guests staying at El Dorado Seaside Suites or El Dorado Royale between August 15 – October 31, 2007, receive a 30% Fall Discount. Rates begin at $133.33 per person, per night between August 15 – September 30, 2007. Rates begin at $140 per person, per night between October 1 – October 31, 2007 (Gourmet-Inclusive, 3-night minimum).

ABOUT:

Azul Beach Hotel is an award-winning, boutique hotel in Bahia Petempich, offering families a new way to vacation. Between the activity center, in-suite nanny services and endless games, Azul Beach provides children with supervised entertainment so adults can run wild (or just take a nap). Located in Kantenah Bay, El Dorado Seaside Suites is an adults-only hotel, named one of the "Ten Most Romantic Hotels in the World" by Forbes.com. El Dorado Royale, A Spa Resort in Punta Brava is a four-diamond, adults-only resort renowned for its creative approach to Gourmet-Inclusive cuisine. Guests are invited to learn cooking techniques and participate in an interactive dining experience at Fuentes, El Dorado Royale's culinary theater.

HOW TO BOOK:

Hotel reservations may be booked through a travel agent, by calling Karisma at 1-866-KARISMA (527-4762) or online at www.KarismaHotels.com

MEDIA CONTACT:

For more information or images of Azul Beach Hotel, El Dorado Seaside Suites and/or El Dorado Royale, please contact Jackie Platt at jackie@pjinc.net or Tré Miller-Rodriguez at tre@pjinc.net or call PJ Inc. at 212-629-8445
---
BRITISH AIRWAYS OFFERS FALL PACKAGE IN FOUR CITIES
$599 air-inclusive from New York (JFK) to London
An air-inclusive package offering customers a choice of visiting London, Rome, Athens or Paris is being offered for sale through Sep. 13, by British Airways.
The three night packages are valid for travel Sept. 6, 2007 – October 24, 2007, and include roundtrip World Traveller economy airfare, three nights' hotel accommodation at the three star Royal National hotel in London and daily continental breakfast. Packages to Rome include a stay at the three star hotel Kennedy, Paris includes the two star Ibis Paris Berthier, and the three star hotel Philippos Hotel is included for Athens.
The package is available from all 19 British Airways' U.S. cities. Sample package prices include Boston/Paris starting at $679, Los Angeles/Rome from $933 and Washington Dulles/Athens at $832.
Prices are per person based on double occupancy and are subject to availability and do not include government fees and taxes from approximately $165-$240 and a $2.50 Sept. 11 Security Fee. The package must be purchased seven days in advance of departure and requires a minimum stay of three nights. A weekend travel surcharge of $30 per person applies for travel Thursday through Saturday in each direction. Other restrictions may apply.
Further information is available by visiting www.ba.com/uspersonalvacation. Bookings may only be made by calling British Airways Holidays toll-free at (877) 428-2228.

---
Planes, Trains and No Automobiles
Hotel Monaco Portland Renews Environmental Commitment
with an Eco-friendly Travel Option – A Carless Vacation Package
Hotel Monaco Portland is an industry leader in environmentally friendly business practices and now the hotel offers guests an opportunity to go green with the "Carless Vacation" package. The new package takes full advantage of the hotel's downtown location and proximity to Portland's renowned public transportation systems, including the MAX light rail, Portland streetcar, bus lines and bike paths. "Carless Vacation" minimizes the carbon footprint guests leave in Portland and includes public transit ticket reimbursement and a variety of eco-friendly activities to enjoy during the stay, including bike rentals and a sustainable picnic lunch.
"Portland is well known as an environmentally friendly city with amazing alternative transportation systems, and we're finding that eco-conscious visitors want to share in that local experience," says Hotel Monaco Portland General Manager Craig Thompson. "What better way to experience the city than riding bikes along the waterfront with a picnic lunch made from local, seasonal foods? Or, by taking a trolley ride to explore the neighborhoods? This package proves that being good to the environment can be fulfilling in so many ways."
Upon arriving, guests will find bicycle and walking maps in the room – essential tools for exploring Portland's beautiful parks, rivers, bridges and city streets. With a "Picnic Basket Lunch" for two prepared by Chef Tom Dunklin of Red Star the hotel's adjoining restaurant, Hotel Monaco guests will have everything necessary to enjoy an afternoon out in Portland.
Perfect for environmentally conscious travelers, the "Carless Vacation" package includes:
One night accommodations for two

Reimbursement for Trimet MAX Light Rail passes between the airport and hotel

Seasonal "Picnic Basket Lunch" for two from Red Star

All day bicycle rentals for two

Package rates start at $249.00 and are subject to availability
The Hotel Monaco Portland is dedicated to supporting the community and the environment. The hotel earned the prestigious 'Blue Works' award from the City of Portland for a recycling program that goes beyond paper waste reduction efforts and participates in Kimpton's EarthCare program. As part of Kimpton EarthCare, a company-wide initiative with policies for environmental responsibility, every hotel adopts standard eco-friendly products and practices to reduce their impact on the environment.
The new Hotel Monaco Portland is located in the heart of downtown at 506 SW Washington St. For more information or reservations, call (503) 222-0001 or visit www.monaco-portland.com
ABOUT HOTEL MONACO PORTLAND
A member of the award-winning San Francisco based Kimpton Hotels & Restaurants, Hotel Monaco Portland originally opened in 1996 as the Fifth Avenue Suites and was completely refurbished by award-winning designer Cheryl Rowley, reopening as the Hotel Monaco Portland in 2007. Dedicated to supporting the arts, Hotel Monaco Portland is an eco-friendly hotel and has earned the prestigious 'Blue Works' award from the city of Portland. The hotel has consistently been voted one of the 'Top 500 Best Hotels in the World' by Travel + Leisure, and earned the Conde Nast Traveler's Gold List in 2006.

ABOUT KIMPTON
San Francisco-based Kimpton Hotels & Restaurants is the first and leading collection of boutique hotels throughout the United States and Canada. Founded by Bill Kimpton in 1981, privately held Kimpton Hotels offers services and design elements focused on care, comfort, style, flavor and fun. Every Kimpton hotel reflects the energy, personality and pulse of its location, history and architectural style. Each property features personalized guest services, comforting in-room amenities, specialty rooms and suites, and provides a range of exciting culinary experiences through affiliated top-rated destination chef-driven restaurants. Kimpton takes pride in its commitment to social responsibility and leads the hospitality industry in ecological practices through its innovative EarthCare programs. In addition, Kimpton demonstrates a unique dedication to its female guests with the Women InTouch program, offering comfortable and safe environments, in-room fitness and wellness options as well as the company's unique "Forgot It, We've Got It" honor bar, providing essentials that women travelers may have forgotten at home. Among the company's newest properties are the Hotel Palomar in Washington D.C., which opened in July 2006, and the Hotel Palomar Dallas, which opened in August, 2006. Additional projects are underway in Southern California, Texas, Florida and Virginia. For more information, please visit www.KimptonHotels.com or call 1-800-KIMPTON.
---
Announcing the New Canadian e-Tourism Awards:
Calling Travel Enthusiasts and Tourism Professionals Worldwide -- If You Use the Internet to Promote Travel to Canada, Enter the New Canadian e-Tourism Awards Today
Canadian Tourism Commission and Yahoo! Canada support the launch of an awards program recognizing travellers and businesses that demonstrate innovation and excellence in online marketing, sales and promotion of travel to Canada.

For Immediate Release, August 9, 2007, Vancouver, BC: The Canadian e-Tourism Council (www.canadianetourismawards.com/etourismcouncil.php), a national forum of Canadian travel marketing executives specializing in online communications, announces it is hosting an innovative global awards program that recognizes individual travellers and tourism businesses for excellence in online communication supporting travel to Canada.
With support from the Canadian Tourism Commission and Yahoo! Canada, the Canadian e-Tourism Awards held in conjunction with the Canada-e-Connect Conference (www.canadaeconnect.com) are now open to individuals and businesses in a host of categories who feature, market, or sell a Canadian destination, product, attraction, or experience. Award criteria and applications are now available online at www.canadianetourismawards.com.
Entries from individuals and businesses worldwide will be accepted until midnight PDT, August 31, 2007. The C$95 submission fee is waived for individual travellers and non-marketing agency travel and tourism businesses.
The Canadian e-Tourism Awards will recognize individual travellers who create engaging online Canadian travel stories told through words, photos or video on social networks or individual websites and blogs and businesses that prove innovation, creativity and results in marketing Canadian travel experiences.
INDUSTRY CATEGORIES
Website Design
Online Marketing Campaigns
Innovation / Use of Technology
TRAVELLER CATEGORIES
Best storytelling
Best photo
Best video / short film
The new Canadian e-Tourism Council has a mandate to collaborate to leverage emerging media channels and web technologies in order to successfully promote Canada as a travel destination. Council members represent provincial marketing organizations, destination marketing organizations, hotels and resorts, airlines, rail companies, online travel agencies, tour companies, academics, tourism associations, spas, ski regions, parks, aboriginal tourism and media from around the country. The council's first order of business is to judge the Canadian e-Tourism Awards.
"With the internet becoming a more important and trusted source of travel information and a vital call to action, we would like to recognize the most outstanding examples of web marketing by travel and tourism organizations worldwide that sell Canadian travel experiences," says Jens Thraenhart, chair of the Canadian e-Tourism Council, the host of the Canadian e-Tourism Awards. "Different from traditional website awards, we are judging utilization of emerging technologies and how well the execution positions the Canadian experience online."
This awards program is not limited to business. This is the first time a national travel and tourism industry will recognize individuals for telling their travel stories online.
"Many travellers share their stories, photos, and even videos about their travel experiences on the internet," says Thraenhart. "This information is becoming more widely used and trusted by consumers in their travel research. We want to salute the most intriguing and exciting moments of travellers' vacations and explorations in Canada."
Yahoo! Canada's support for the awards will enable the Canadian and international public to vote online as of October for their favourite Canadian travel websites and campaigns from the entered finalists of the awards competition. This public input will figure importantly in the e-Tourism Council's selection of the best overall entry. Yahoo! Canada will also award the Best of Show Award as the Yahoo! Big Idea Chair recognized worldwide as a hallmark for exceptional achievement in online marketing creativity, as the best entry in the Tourism Industry categories.
"Yahoo! Canada is always looking to encourage the craft of marketing online in Canada, and we have a particular focus on the travel industry," says Hunter Madsen, Marketing Director of Yahoo! Canada. "We are delighted and proud to serve as a prime sponsor for the 1st Annual Canadian e-Tourism Awards, recognizing excellence in online marketing on behalf of Canada."
How to Enter
Apply now through August 31 at www.canadianetourismawards.com. Individual and business entries will be judged for quality and the impact of their contributions. Individual entry is open to anyone who raises awareness and interest in Canada online, through content that can include their personal travel experiences told through stories, photos, or videos. These can be posted on a personal blog or community sites. Business entry is open to small- and mid-sized companies that promote Canada online, whether they are based in Canada or outside its borders.
About the Canadian e-Tourism Awards
The Canadian e-Tourism Awards honour the best in Canadian travel experience articulation and information presence online, created by individuals and businesses around the world. Self-nominated and judged by the public and members of the Canadian e-Tourism Council, winners will be recognized in a live awards ceremony, held during the Canadian Tourism Commission's Canada-e-Connect e-Tourism Strategy Conference, to be held in Vancouver, on November 7-9, 2007.
The Awards celebration -- hosted at Science World at Telus World of Science -- promises guests an evening of lasting memories and stories. Tickets to the awards celebration and to the after-awards party at Coast Restaurant are included in the Canada-e-Connect Conference attendee package. Additional tickets can be purchased at C$75, based on limited availability. More information about Canada-e-Connect can be found at www.canadaeconnect.com and the event blog at www.canadaeconnectblog.com for behind -the-scenes information.
For more information or to nominate work, visit www.canadianetourismawards.com.
Sponsors
Canadian e-Tourism Awards are supported by key industry partners led by the Canadian Tourism Commission, and Yahoo! Canada. Some select sponsorship opportunities are available by request.

---
Nomads of the Seas: a hidden paradise revealed
The Nomads of the Seas expedition cruise begins its second season offering its passengers the opportunity to travel across new territory and impressive scenery, previously explored and carefully chosen by our crew during off season. These awe-inspiring sights are hidden among the mountains, glaciers, virgin forests, lakes and fjords of the Chilean Patagonia.
In the farthest corner of the world, Nomads of the Seas opens this season with new activities that will allow you to participate in soft sports while being immersed in Nature, providing you with an unforgettable life experience. There are new fly fishing circuits and destinations, and new outdoor activities like jet boat expeditions, rafting, kayaking through sea and rivers, as well as horseback riding through virgin country.
Just imagine: to go where no man has gone before, far off, into pristine landscapes. You will be able to enjoy this experience thanks to the sophisticated land and sea transportation system aboard the Atmosphere, our state of the art expedition cruise ship. To reach the unreachable, Nomads utilizes a Bell 407 helicopter, 6 jet boats, 6 zodiacs for helifishing expeditions and a Zodiac Hurricane 920 that sits 16 passengers. For its second season Nomads has added 5 catacrafts, 18 McKenzie boats, and 12 jet skiffs. A new helicopter has been ordered and will hopefully be available as well.
www.nomadsoftheseas.com

---
Nevada Passage Adventure TV Show
to Air in More Than 80 Cities Nationwide
Premieres in Nevada on Aug. 14 and features Reno participant
The third installment of "The Nevada Passage," an hour-long adventure show designed to highlight outdoor adventure in the state of Nevada, is set to premiere in more than 80 cities nationwide this month, Lt. Gov. Brian K. Krolicki announced today.
The Telly award-winning Nevada Passage, conceived and sponsored by the Nevada Commission on Tourism, features 20 athletes from around the country as they participate in a 1,000-mile adventure across Nevada. At stake are bragging rights, a trophy marking the accomplishment and the opportunity to return next year to defend the title.
"The Nevada Passage is an entertaining and visually stimulating way to showcase the various exotic locations throughout Nevada rarely seen on the big or small screen," Krolicki, Nevada Commission on Tourism chair, said.
The participants, paired in two-person coed teams, participated in adventure sports throughout the state. Events included a desert run in Valley of Fire State Park, a dune buggy competition at Amargosa Dunes 100 miles northwest of Las Vegas, cycling on salt flats outside the historic mining town of Tonopah and backcountry skiing at Reno's Mt. Rose-Ski Tahoe ski resort. Two non-competitive excursions explored the famed ghost town of Rhyolite on cruiser bikes and the historic Kit Carson Trail through downtown Carson City, Nevada's capital, on rollerblades.
Phil Glenn of Reno, Nev., and Lisa Bommer of Chicago both auditioned for the competition and participated as the event's first and only "Wild Card Team." Bommer and Glenn, both accomplished athletes, placed second overall in a field of 10 teams.
"We have had great success exposing the rest of the nation to the beauty of our rugged terrain through this program," commission Director Tim Maland said. "Not only is the state highlighted on television, but the athletes also share in the excitement of touring Nevada and then return home to become ambassadors for our state."
The Nevada Passage airs in Reno on KOLO Channel 8 on Tuesday, Aug. 14, at 8 p.m., Sunday, Aug. 19, at 12:30 p.m. and Saturday, Aug. 25, at 3 p.m. Las Vegas viewers can watch the competition on KLAS Channel 8 on Saturday, Oct. 6, at 10 a.m. and on COX 19 on Sunday, Oct. 14, at 8 p.m.
The one-hour syndicated program, now in its third year, will air on ABC, NBC, CBS and Fox affiliates in more than 80 U.S. markets from August 2007 through February 2008. It will air in top metropolitan markets including New York, Los Angeles, Chicago, San Francisco, Washington, D.C., Las Vegas, Minneapolis, Denver, Cincinnati, Indianapolis, Salt Lake City and San Antonio. The 2005 and 2006 episodes are viewable online at www.nevadapassage.com, where the 2007 episode will be posted early next year.
The full schedule, updated weekly, is online at www.nevadapassage.com under the "watch" icon. Viewers interested in visiting locations featured in "The Nevada Passage" can find detailed maps and information on the Nevada Commission on Tourism's Web site at www.travelnevada.com under the "Nevada Passage" icon.

---
£1 MILLION CASH BOOST FOR RURAL TOURISM
August 15, 2007 in Destinations
A one million pound cash boost to support rural tourism in England was announced today by Culture Secretary James Purnell. He confirmed the funding at a meeting of tourism chiefs in London.
£750,000 will be given to the national tourism agency, VisitBritain, to promote rural destinations and visitor attractions which are vital to the economic health of local communities. The package, supplemented by £250,000 from VisitBritain's existing budgets, will fund a targeted marketing campaign for the regions of England and businesses such as B&Bs, caravan parks and attractions. The campaign will begin this weekend.
Mr Purnell is today visiting the Courtyard Theatre, home of the Royal Shakespeare Company (RSC) in Stratford-upon-Avon, and Hatton World Farm Village. These two popular Warwickshire destinations demonstrate the range of first-rate entertainment on offer for visitors, both local and international.
James Purnell said:
"Britain is open for business. Right across the UK there are fantastic cultural and tourist attractions putting on high quality events.
"This £1,000,000 cash injection from Government and VisitBritain will help promote England's many great destinations. I want to remind people across the country of the wealth of world class cultural and leisure opportunities on our doorsteps. You don't need to go far to have a great day out. And we'll be making sure that overseas visitors are reminded just how much there is to do in Britain.
"The RSC is one of the finest cultural institutions in the world, and makes a major economic as well as artistic contribution. It attracts visitors from all over the world. And Hatton World is a fine example of how farming and tourism are now intrinsically linked. Half way through the school holidays, what better time to get out and make the most of the great opportunities on our doorsteps?"
Tom Wright, chief executive of VisitBritain, said:
"Government commitment to additional marketing funds comes at an opportune time for England and particularly rural destinations. It enables us to implement high profile activities on a larger scale and remind potential visitors of the appeals of a rural escape and that our tourism businesses remain open for business."
1. Tourism is the UK's fifth largest industry, worth £85 billion to the economy and employing around 2 million people directly and indirectly.
2. VisitBritain will develop a programme to support rural tourism, which will include:
Increasing VisitBritain's investment in rural marketing campaigns, widening opportunities for affected regions and businesses to participate at little to no cost. In particular, using the Rural Escapes campaign brochures and e-marketing to drive additional domestic visitors to the countryside and the Family Fun campaign to support domestic travel during the school holidays.
A national media campaign to drive awareness of domestic destinations. In addition to print advertising and broadcast PR activity, TV advertising will be brought forward while the launch of Britain's Favourite View on prime-time national television is also helping inspire day trips and longer holidays throughout the English landscape.
Providing regularly updated, authoritative, reliable and inspirational information on a range of tourism experiences on EnjoyEngland.com and VisitBritain.com, co-ordinating messages on the websites of tourism associations, transport and tour operators, attractions and accommodation providers. Banner advertising and search engine optimisation to direct consumers and casual enquirers to this resource.
Activity to raise awareness of Tourism Information Centres as sources of up-to-date local and regional information.
Elliott Frisby Corporate PR Manager VisitBritain Thames Tower Blacks Road London W6 9EL Tel: 020 8563 3035 Mob: 07951 996241 www.visitbritain.com/corporate

---
Chichén Itzá's perfect mix of pyramids and beaches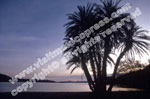 The perfect combination of marvelous pyramids and Pre-Columbian temples, located just miles from some of the most beautiful beaches in the world, make of the Mayan city of Chichén Itzá one of the most desired tourist destinations you can find anywhere on Earth.
"Great diversity is what makes Mexico a unique country, it has everything in terms of tourism offers", says Eduardo Chaillo, Director of the Mexico Tourism Board's Strategic Business Unit for the United States and Canada.
Chichén Itzá is now known as one of the "Seven New Wonders of the World" after more than 100 million people submitted their vote. But aside from its enormous cultural wealth as a symbol of the Mayan heritage, this archaeological site is located at the center of a region surrounded by 235 miles of beaches in the Yucatan Peninsula.

From Celestún all the way to Río Lagartos passing through Progreso, Telchac and Sisal, without forgetting to mention Cancún and Playa del Carmen, the Yucatan Peninsula is a true paradise for beach tourism.
Celestún is located just 53 miles south of Mérida, the capital of the state of Yucatán, on the limits with the state of Campeche. It is famous for being a refuge for flamingoes whose pink color is the most intense in the world due to the carotene concentration in the water.

Progreso is the main port in the state of Yucatán and has become one of the primary stops for big cruise ships that navigate through the Caribbean Sea. Meanwhile, Telchac is a small town that still preserves its provincial essence and is home to some of the most beautiful beaches in the northern coast of the peninsula.

Sisal was Yucatan's main port up until the 19th century. From this port, the shipments of henequen (a fiber made from agave) produced in the region set sail. The henequen fiber is known in many parts of the world as "sisal" precisely because of this port. Located just 34 miles away from Mérida, Sisal also offers its visitors charming beaches and a sea of serene waters.
The state of Quintana Roo is home to Cancún, the tourist gem of Mexico. In just 30 years, Cancún went from a deserted island to the city with the greatest number of hotel rooms in Mexico. Cancún international airport receives nearly 200 daily flights from all over the world, packed with visitors that come to enjoy its amazingly white sand beaches and the characteristic turquoise blue of the Caribbean Sea.
Although not as famous as Cancún, Playa del Carmen has grown vertiginously in the past 25 years, with an actual population of approximately 100,000 residents and beaches whose beauty is only comparable to that of its "big sister".
With Chichén Itzá as the epicenter of magical surroundings of tropical forest, archaeological sites and astounding beaches, the Yucatan Peninsula has become one of the most exquisite destinations of Mexico and the world.
---
SUNSET KIDD –TWENTY YEARS AND STILL SAILING
ANNOUNCES SPECIAL PRICES TO CELEBRATE SILVER ANNIVERSARY
It's a Sailabration !!!

Ahoy Mates! Permission granted to come aboard for the SAILABRATION ON THE SUNSET KIDD celebrating a landmark 20 years navigating the waters of Santa Barbara. Captain Dennis Longaberger, a California native, and longtime resident of Santa Barbara is announcing special prices on selected sails to commemorate 20 years in the business with his own, Sunset Kidd Sailing Charters. Starting now, on Sunday & Monday evenings at 5 p.m. you can board a Happy Hour Sail for only $15 and everyday at 10 am, the two-hour harbor cruise is now only $20. through the end of September, 2007. Reservations are a must, so call now (805) 962-8222. Capacity for the boat is 18 passengers – a truly intimate sailing experience. Office is at 125 Harbor Way, Santa Barbara, 93109. www.sunsetkidd.com
Born only ten blocks from the beach, Captain Dennis has always lived by the ocean. A testament to living the lifestyle, he began sailing at just nine years old and owned a boat before he owned a car. His residency in Santa Barbara started in 1984 when he worked as a Harbor Patrol officer and handled many a boat rescue. One year later, Capt. Dennis was able to purchase a dock with the intention of creating his business, the Sunset Kidd, and opened for business in 1987. "I believe my success is built on my philosophy to give customers a true sailing experience and not a tourist ride. The adventure of the wind in the sails, water lapping up alongside the boat, the beautiful Santa Barbara coastline…." Longaberger continued, "I opened the business intending to be the locals boat," and he coined the motto If you can't afford a boat, we will be your boat. In 1989, Capt. Dennis expanded to advertising in the hotels and broadened his scope of customers, while staying the local favorite. The original Sunset Kidd was a 25' Coronado and "we never used the engine – it was a true understanding of sailing and skill for all the passengers." Capt. Dennis continued, "On the Coronado, people would always ask for wine, and I found they would stay out longer if they had some wine. So I arranged with Candy Scott, owner of Stearn's Wharf Vintners, to pick up the wine while under sail. Candy would send her staff down a ladder with the wine and the glasses," said Dennis as he reminisced about how it all began. Currently, the Sunset Kidd is a 41' Morgan Out Island Ketch, with a full bar, and the engine is only used to turn the boat around, still preserving the unique ride on a majestic sailing Ketch. The crew of the Sunset Kidd also includes Capt. Kyle Varga, First Mate Aaron Marcelino & Andrew Curtis.
"When I've sailed on the Sunset Kidd there's a laid-back quality to the excursion you don't get on a larger boat. You can stretch out on the front of the boat, relax and chat with the captain in the covered cockpit, hang out on the back of the boat or enjoy a mixed drink or non-alcoholic beverage on board downstairs at the no-host bar. It gave me the opportunity of being topside and in the hull – something I've never experienced in other sailing trips," said a passenger recently. Local residents continue to count sailing on the Sunset Kidd among one of the must-do's when friends and family come to town. Fully 60% of the passengers are still local residents. Keeping a business afloat in Santa Barbara is a sure sign of success, and Sunset Kidd is proud to serve Santa Barbara residents and tourists for the past 20 years, and look forward to 20 more ahead. Call (805) 962-8222; SAILABRATION ON THE SUNSET KIDD: Discounts on Daily 10am sails for $20; and two Happy Hour sails Sunday & Monday evenings ONLY, 5 – 6:30 pm are $15. NOW through September 30. Call Captain Dennis and make your reservations for a trip back in time, and price. 805-962-8222 or www.sunsetkidd.com.