Kimpton Introduces the Hotel Monaco Portland
10 Years of Success as 5th Avenue Suites Hotel Leads to a Future
Filled with Hotel Monaco Panache and Style
On March 8, 2007, the 5th Avenue Suites Hotel will become Hotel Monaco Portland – a momentous occasion marking the 10th anniversary of the ownership and operation of the downtown Portland landmark hotel by San Francisco-based Kimpton Hotels & Restaurants.
Hotel Monaco Portland will represent a comprehensive renovation of the 5th Avenue Suites Hotel and will offer a visually stunning hospitality experience complete with an array of the most current amenities including 32-inch flat screen plasma TV sets, DVD players and complimentary wireless Internet access. The new Hotel Monaco will continue the tradition begun by the 5th Avenue Suites with its commitment to supporting the local arts and performing arts scene in Portland.

"After 10 years, an old favorite is about to become new again," said 5th Avenue Suites General Manager Craig Thompson. "Rather than merely renovate, we are revitalizing this Portland landmark and taking it to the next level of luxury. Kimpton's Hotel Monaco Hotels are known for being more daring than predictable, more colorful than neutral, and each hotel is a different world in itself."

Kimpton operates Hotel Monaco properties in Seattle, San Francisco, Salt Lake City, Denver, Chicago and Washington, D.C. The Hotel Monaco Portland will usher in the next generation of Hotel Monacos, including the Hotel Monaco Alexandria in Virginia, set to open in late spring of 2007.

"We are very pleased to add the Hotel Monaco Portland to our collection of other distinctive and whimsical Monaco Hotels," said Kimpton CEO and President Mike Depatie. "The downtown building is a piece of Portland's history that we are committed to sustaining, and even elevating. We are honoring Portland's unique past, while looking ahead at its promising future."

Hotel Monaco Portland will offer the same great guest care provided by the outstanding staff that has led 5th Avenue Suites to win many consecutive awards, including Condé Nast Traveler's 2005 Top 100 Best Hotels in the United States Readers' Choice Awards and listings in Travel + Leisure's 2005 and 2006 World's Best Hotels, Resorts, Lodges and Inns Award.

Each of Hotel Monaco Portland's 221 guest rooms – four of which are grand suites, 135 are suites and 85 are deluxe rooms – have been restyled and furnished with modern comfort features. In addition to DVD players and flat-panel plasma TVs, the amenities include complimentary high-speed wireless and hardwired Internet service, lighted cosmetic mirrors, high-thread count linens from Frette of Italy and nightly turndown service.

Customary in all rooms at the Hotel Monaco Portland is Kimpton's Mind.Body.Spa program, which includes an On-Demand television channel devoted to yoga, meditation, Pilates and core strengthening, as well as a wellness basket complete with yoga mat, block and strap for use during your stay (available upon request free of charge). In-room spa options including massages, facials, manicures and pedicures will also be available.
---
LIFE BITES NEWS - VIDEO

Click here to watch the video clip of Bonnie Carroll in Italy
---
GREAT SKI WEATHER IN RENO-TAHOE
Ski season has officially begun in Reno-Tahoe, America's Adventure Place. Home to the highest concentration of ski resorts in North America, the Reno-Tahoe region has already received enough snow to open nearly all of its ski resorts with more snow expected through the weekend. That means all 22,000 acres of mountain trails will be freshly dusted with powder just waiting to be ridden. Featuring more than 300 days of sunshine each year, America's Adventure Place offers more than 16 ski resorts to choose from, most of which offer early season discounts, in addition to a variety of snow-filled adventures for the whole family, including snowshoeing, snowmobiling, dog sledding, cross country skiing, sleigh rides, ice skating and tubing.
The following are Reno-Tahoe ski resorts currently open for the season:
Alpine Meadows - open
Boreal Mountain Resort - open, Diamond Peak – open, Heavenly Mountain Resort - open, Homewood Mountain Resort – Dec. 14, Mt. Rose - Ski Tahoe - open. Northstar-at-Tahoe - open, Resort at Squaw Creek Cross County Center - TBD, Royal Gorge XC - open, Sierra at Tahoe - open, Squaw Valley USA - open, Sugar Bowl Ski Area - open, Tahoe Cross Country (Tahoe City) - TBD, Tahoe Donner Cross Country - TBD.
Making it easy to enjoy the snow covered terrain, Reno-Tahoe offers a variety of stay and ski packages starting as low as $49 per person, per night, including accommodations, lift tickets and food vouchers, and great for those winter visitors that love to play in the snow but not stay in the snow. For those looking to relax, consider a package from Incline Village's Hyatt Regency Lake Tahoe, where guests can indulge at the hotel's 20,000 spare-foot Stillwater Spa for the ultimate getaway of adventure and relaxation. Reno-Tahoe packages can also be customized to include entertainment and shows, transportation or dining to make a winter stay truly memorable.
So pack your bags and head to Reno-Tahoe, America's Adventure Place, for a fun-filled weekend of skiing, riding, entertainment and more.
For the area's best hotel rate this winter, logon to www.VisitRenoTahoe.com/bestrates and find the lowest guaranteed rates online.
For more information about Reno-Tahoe, America's Adventure Place,
contact 800-FOR-RENO (800-367-7366).
---
Denali Park Resorts Introduces
Three New Packages For 2007 Park Visitors
Denali Park Resorts, which operates four properties just outside Denali National Park, has introduced three new packages for the 2007 season that offer visitors savings of up to 50 percent.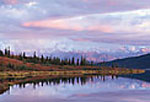 For early season travelers, the "Twice as Nice" deal offers two room nights for the price of one. On stays between May 13 and June 6, 2007, guests can book one room night at any of Denali Park Resorts' four properties, including the McKinley Chalet Resort, Grande Denali Lodge, McKinley Village Lodge, or Denali Bluffs Hotel for $199 and get the second night free. Additional taxes and fees apply.
Denali Park Resorts has also recently announced two convenient packaged deals for the 2007 summer season – Denali Dreamin' and Discover Denali – to accommodate varying travel plans:
Denali Dreamin': This package includes overnight accommodations at the McKinley Chalet Resort, admission to the nightly Alaska Cabin Nite Dinner Theater, a spirited all-you-can-eat musical revue performed in a log roadhouse, and breakfast buffet for two. Total cost is $148.99 per person, based on double occupancy, including all taxes and fees, a savings of 30 percent off regular rates. Available dates for the package vary.
Distinctive Denali: A complete package that includes transportation, accommodations, park tours, and meals to fully experience the area, "Distinctive Denali" combines premier offerings with discounted rates. The total cost is $805 per person, based on double occupancy and includes all taxes and fees, a savings of 15 percent. The package features:
GoldStar Service on the Alaska Railroad into Denali from Anchorage or Fairbanks, The Park Connection Motorcoach transportation back to Anchorage or Fairbanks
Two nights deluxe accommodation at the McKinley Chalet Resort or Grande Denali Lodge
Tundra Wilderness Tour for two, lunch included
Dinner at the Nenana View Grille or the Alpenglow Restaurant for two
Two tickets to the Alaska Cabin Night Dinner Theater
Breakfast for two each morning
To make reservations for any of the above mentioned packages and deals, please visit www.denaliparkresorts.com or call (800) 276-7234. Advanced reservations are required and packages/deals are based on availability.
About Denali National Park and Denali Park Resorts
Home to North America's tallest mountain, Mt. McKinley, diverse plant life and abundant populations of moose, caribou, Dall sheep, grizzly bears and wolves, Denali National Park and Preserve offers a unique visitor experience due to minimal intrusion from outside traffic. Access to the six-million-acre park is limited to a single road that allows for prime wildlife viewing, and traffic past the 15-mile point is restricted to buses and vehicles with special permits.
Denali Park Resorts is managed by ARAMARK. Doyon/ARAMARK JV is an authorized concessionaire of the National Park Service. Denali Park Resorts also owns and operates the McKinley Chalet Resort, which features 345 pine-paneled two-room suites in cedar lodges along the river less than a mile from the park entrance, and the McKinley Village Lodge, which features 150 guest rooms in several intimate lodges set on the banks of the Nenana River in a serene forest setting eight miles south of the park entrance. In addition, the company manages the Grande Denali Lodge and the Denali Bluffs Hotel, including the Alpenglow Restaurant; hosts the spirited Cabin Nite Dinner Theater in an authentic roadhouse at the McKinley Chalet Resort; and operates Alaska Raft Adventures, which provides raft trips on the Nenana River and Explore Denali, which offers guided hikes throughout the area. To make reservations or receive more information about tours and activities, call 1-800-276-7234, or visit www.denaliparkresorts.com.
---
US Airways Brings Tidings of Joy With
Lower Fares in Wilmington, N.C.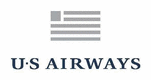 US Airways (NYSE: LCC) sets off another round of its popular fare reductions set in motion late last year by lowering fares in Wilmington, N.C. Passengers will see reductions in walkup fares up to 43 percent, and advance purchase fares up to 36 percent to more than 190 markets. One particular destination, New York LaGuardia, is nonstop and sees the greatest reduction in both fare categories. Fares are available immediately and can be booked at www.usairways.com, by calling 800-428-4322 or through a travel agent.
"Because we receive an overwhelmingly positive response from our customers and a positive revenue impact for the airline, we continue to reduce fares across even more of our network," said Tom Trenga, vice president, revenue management for US Airways. "We are pleased to offer the people of Wilmington, N.C. these reduced fares."
With this wave of fare reductions US Airways has dramatically lowered prices in more than 600 markets this year. Below is a sample of 30 markets that will see fare reductions to and from Wilmington, N.C. The sample walkup fare below is based on a one-way purchase. The sample advance purchase fare is also based on a one-way purchase, and a roundtrip purchase is required.
Wilmington, N.C. to/from:
* Fares are shown as one-way. Roundtrip purchase required on advance
purchase fares.
New Sample New Sample Advance
Walkup Fare* Reduction Purchase Fare* Reduction
New York
(La Guardia) $259 43% $114 36%
Baltimore, Md. $105 22% $84 26%
Newark, N.J. $119 20% $84 26%
Boston, Mass. $124 19% $94 24%
Orlando, Fla. $131 19% $80 27%
Tampa, Fla. $131 19% $86 26%
Columbus, Ohio $131 19% $123 20%
Nashville, TN $133 18% $86 26%
Chicago (O'Hare) $137 18% $117 20%
Fort Lauderdale, Fla. $137 18% $117 20%
Buffalo, N.Y. $140 18% $75 29%
Albany, N.Y. $142 17% $96 24%
Indianapolis, Ind. $145 17% $96 24%
Hartford, Conn. $145 17% $116 21%
Detroit, Mich. $151 17% $99 23%
Miami, Fla. $152 16% $137 18%
Providence, R.I. $159 16% $106 22%
West Palm Beach, Fla. $161 16% $95 24%
Manchester, N.H. $167 15% $117 20%
Houston, Texas $217 12% $109 22%
Dallas/Fort Worth,
Texas $227 12% $114 21%
San Francisco, Calif. $229 12% $169 15%
Washington DC
(National) $239 11% $89 25%
Minneapolis, Minn. $321 9% $127 19%
Las Vegas, Nev. $329 8% $183 14%
Phoenix, Ariz. $329 8% $183 14%
Los Angeles, Calif. $329 8% $243 11%
Denver, Colo. $334 8% $179 14%
San Diego, Calif. $329 8% $243 11%
Cincinnati, Ohio $404 7% $160 16%
Part or all of the above service may be provided by US Airways Express carriers Air Midwest, Air Wisconsin, Chautauqua, Colgan, Mesa, Piedmont, PSA, Republic and Trans States. Part or all of the service may be operated by America West or United Airlines(R).
US Airways is the fifth largest domestic airline employing nearly 35,000 aviation professionals worldwide. US Airways, US Airways Shuttle and US Airways Express operate approximately 3,800 flights per day and serve more than 230 communities in the U.S., Canada, Europe, the Caribbean and Latin America. The new US Airways -- the product of a merger between America West and US Airways in September 2005 -- is a member of the Star Alliance, which provides connections for our customers to 841 destinations in 157 countries worldwide. This press release and additional information on US Airways can be found at www.usairways.com. (LCCG).
---

JetBlue Airways has focused on creating
a new airline category
-- an airline that offers value, service and style.

JetBlue Airways (Nasdaq:JBLU) today announces it will remove a row of seats from its Airbus 320 fleet and reconfigure the cabin with at least 36-inch pitch in rows 1-11, and at least 34-inch pitch in rows 12-25. Aircraft modifications on the low-cost, high-value airline are expected to be complete by March 2007.
"The best experience in the skies just got a little better," said JetBlue Founder and CEO David Neeleman. "Our customers love flying us because they get more value for their dollar, from 36 channels of free DIRECTV programming, to unlimited snacks, and now, more inches of legroom than any other U.S. airlines' coach cabin. Whether you are flying for business or leisure, that extra legroom will help make your travel as good as the destination."
JetBlue estimates a net savings of $30 million over five years by removing six seats from the A320 fleet, as a result of reducing the inflight crewmember team to three, and by reducing the weight of the aircraft by approximately 904 pounds, which will lower the fuel burn. That figure includes lost revenue opportunities as a result of selling six fewer seats per A320 flight. The figure does not include any revenue improvement that may result from the enhanced JetBlue Experience.
Visit: www.jetblue.com.
---
Members of the Hilton Family of Hotels in New York City
bring you the exciting Museum of Modern Art VIP Ticket Package today!
This package includes room/suite accommodations plus two VIP tickets to The Museum of Modern Art and one 10% savings certificate to Beacon Restaurant & Bar, a hip restaurant and bar in Midtown (located just two blocks from MoMA), where you will find sophisticated open fire cooking and an innovative wine list.
These special VIP tickets allow guests to skip anticipated lines and enter MoMA at any time!
And families, don't forget - children 16 and under are admitted to the Museum free of charge!
All of the above is provided upon check-in! This package ends June 30, 2007. Please request plan code LI or LI1 when phoning for reservations.
Participating Hilton Family of Hotels in New York City include:
• Hilton New York (plan code LI)
• Hilton Times Square (plan code LI)
• Millenium Hilton (plan code LI)
• Doubletree Guest Suites® Times Square-New York City (plan code LI1)
• Doubletree® Metropolitan Hotel New York City (plan code LI1)
• Embassy Suites Hotel® New York City (plan code LI1)
• The Waldorf=Astoria® (plan code LI):

Terms & Conditions:
Offer valid for selected dates now through 6/30/07. Blackout dates apply. Subject to availability. If you wish to cancel, please do so 1 day prior to arrival to avoid cancellation penalties. Full payment is required for this reservation at the time of booking; your credit card will be charged immediately. Changes cannot be applied to other stays, services, or merchandise. If you depart early or you cancel within less than one day prior to arrival or fail to honor this reservation for any reason, you will not receive any credit or refund. Guest must request Package Code "LI or LI1" in order to book. Rates based on single/double occupancy, are per suite per night, and do not include taxes, gratuities, or incidental charges. Not available to groups or meetings. This offer may not be combined with any other offer. Other restrictions may apply. Partner discount certificates have no cash value and cannot be exchanged for cash.
---
Explore ancient worlds on your own Private Boeing 757!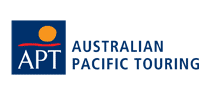 In February next year, Australian tour operator, Captain's Choice, which is a division of the APT group, offers a unique journey aboard an all Business Class aircraft to the world's ancient civilisations including Timbuktu and the ancient ruins of Leptis Magna in Libya.
The 'Ancient Civilisations by Privately Chartered Boeing 757' will take passengers on a fascinating 18-day journey to experience incredible mystical reminders of bygone days and visit places where age-old practices form part of modern life.
The Captain's Choice Tour is renowned for its all-inclusive luxury travel to remote and exotic destinations and its newest tour continues the tradition.
The Mediterranean and northern Africa regions developed and inspired cultural, spiritual and philosophical ideas and customs over thousands of years with many of them still evident in today's world. Departing 9 February from London and returning to London on 22 February 2007, the 'Ancient Civilisations by Privately Chartered Boeing 757' tour will provide unforgettable insights into the beginnings of modern civilisation.
The tour departs from London where guests join a privately chartered Boeing 757. The first stop is the Croatian city of Dubrovnik, one of the great cities of the Mediterranean, which has remained essentially unchanged since its foundation in the 13th century. The private aircraft then flies to Tripoli in Libya – a land rarely experienced by westerners – where the attraction is, what some consider to be, the world's greatest Roman ruins at Leptis Magna, dating back more than 2,600 years. Next we fly to Mopti in Mali and thence to Timbuktu on the edge of the Sahara Desert – arguably the world's most difficult destination for travellers to reach. In Mali passengers also visit the Dogon Country with its stunning landscape, unique housing and complex, elaborate culture. The tour then takes in the incredible sights and sounds of Marrakech with its ornate palaces, gardens and tombs and the incredible Djemaa el Fna square where mystique, magic and entertainment have mingled for centuries. The final destination before connecting back to London is the picturesque Portuguese island of Madeira, rich in history and regarded as the Pearl of the Atlantic.
The Privately Chartered Boeing 757 is spacious with only 92 passengers all of whom enjoy sumptuous Business Class seating and an escort ratio of 1:15. Fine cuisine is a feature of the tour and is specially created by an onboard chef. Excellent wines are naturally included aboard the aircraft and passengers are cared for by a large team of flight attendants and pilots in addition to the experienced Captain's Choice Tour escort team with a 1:15 ratio.
Founder and Managing Director of The Captain's Choice Tour, Phil Asker, says "This tour offers passengers a once in a lifetime opportunity to combine some of the world's most inaccessible places and fascinating sights in one luxurious 18 day tour."
Price of US$15,430 per person, twin share, is all-inclusive of all internal tour flights, transfers, accommodation in 5 star (3.5 star in Mopti), meals (and some drinks), sightseeing tours, tipping and taxes. Pre tour stopover in London is available for US$625 per person.
For further information about 'Ancient Civilisations by Privately Chartered Boeing 757' Call toll free 1 800 290 8687.
---
Virgin Atlantic Announces Flights into Kenya for 2007

Virgin Atlantic Airways has just announced that it will be launching daily services between London Heathrow and Nairobi starting June 1, 2007. The services will be operated by an Airbus A340-300 aircraft holding 240 seats.
Kenya's tourist arrivals have been growing at an average annual rate of 10% for the past several years and are expected to increase an additional 5% in 2007.
KTB Chairman, Jake Grieves-Cook said of Virgin Atlantic's latest move: "The new Virgin Atlantic service is very welcome news for Kenya's tourism industry and this will give a huge boost to our marketing in our two biggest source markets, the United Kingdom and the United States. The Virgin brand has a strong following and its daily flights into Nairobi will offer a premium quality service for the upper end of the market that we seek to attract to Kenya."
The UK is Kenya's number one tourist source market contributing 20% of total international arrivals. This presents an opportunity for Virgin Atlantic to tap into the great tourism potential in this market. Additionally, London is a gateway for many travelers from the U.S.A. (the second largest source market for Kenya, contributing 10% of total international arrivals).
With Virgin Atlantic flying into London Gatwick or London Heathrow airports by way of a variety of flights from the United States, the doors open even wider for the American tourism market to reach Kenya. Currently, the airline has flights departing from Boston, Las Vegas, Miami, New York (JFK and Newark), San Francisco, Washington DC, Los Angeles and Orlando into London.
Sir Richard Branson, Chairman of Virgin Atlantic, commented, "Around 500,000 people fly to Nairobi each year to enjoy the beautiful Kenyan scenery and wildlife it has to offer at its outstanding game reserves with large numbers of passengers also flying to and from America, via London. It is also the leading hub for east Africa providing a gateway for the whole of East Africa and the India Ocean and Nairobi is an important city in its own right with many international institutions based there.
"I would like to take this opportunity to thank the Kenya Tourist Board for helping Virgin Atlantic and Virgin Holidays to achieve its goal of starting operations to Nairobi and we look forward to working with them closely in the next few years to promote travel to the region."
Welcoming the positive news, Dr Ongong'a Achieng, the Kenya Tourist Board Managing Director said, "We are delighted by Virgin Atlantic's decision to fly to Kenya next year. This announcement is a result of several months of discussion between Kenya Tourist Board and Virgin Atlantic and is set to strengthen the long established business links between the UK and Kenya". He added, "The increased capacity presents us with an opportunity to expose our unique tourism product to the different segments of Virgin Atlantic's customers".

"We are pleased that Virgin Atlantic has chosen Kenya", said the Permanent Secretary, Ministry of Tourism, Ms. Rebecca Nabutola. "The announcement by Virgin Atlantic has come at a time when our tourism industry is on an upward trend and demand for the destination is continuing to grow. The entry of Virgin Atlantic into the market will address the capacity challenge we have been facing".
Since it was founded in 1984, Virgin Atlantic Airways has become Britain's second largest carrier serving the world's major cities. Now based at both London's Gatwick and Heathrow airports, it currently operates long haul services to twenty seven destinations world-wide with a route launch to Chicago in April next year and Mauritius in October 2007. Virgin Atlantic currently has a fleet of 36 aircraft which includes thirteen 747s and five A340-300s and eighteen A340-600s.
---
KNOW THE LAW
Airport Detentions and Arrests of Ordinary U.S. Citizens
Increase Since 9-11
There has been a flurry of incidents in the news media over the past few years relating to detentions and arrests at airports. High-profile airport detainees include people from all walks of life, including a congressman as well as a rap music artist.
Aside from a number of high publicity cases reported by the media, why are travelers typically being detained or arrested at local airports these days?
Prior to my transition into private practice as a criminal defense attorney in Los Angeles, I worked in government law enforcement and prosecution agencies for over 12 years. The last six of those years, I worked as a city prosecutor in Burbank, California, where I participated in hundreds of airport offense investigations and prosecutions. Over time I noticed that six situations stood out as the primary causes for detention or arrest at the airport. Some of these situations were related, and some were not. The following is an overview of my analysis.
Drugs at the Airport - Despite the increased airport law enforcement efforts since September 11th, it never ceases to amaze me that in local southern California airports, Transportation Security Administration (TSA) seizure of illicit drugs continues to virtually be an everyday occurrence. Travelers are well aware that they will be closely inspected when entering the airport, yet some still attempt to carry drugs through security checkpoints. These drug investigations typically develop when TSA screeners detect controlled substances on travelers or in their carry-on luggage during the passenger screening process. Marijuana is a common local airport drug seized; rarely does a day go by in the local Burbank Superior Court that an airport Marijuana case is not on the court's calendar. Other common airport drug cases involve Methamphetamine, Cocaine, unlawful possession of medication without a prescription, Ecstasy/MDMA, and unlawful drug paraphernalia such as pipes and syringes.
"Borrowed pants" was the most creative explanation I ever heard given by a traveler to rationalize his drug possession to TSA screeners. Many times, though, travelers simply admit to the violation.
Weapons at the Airport - These cases tend to be the most interesting. One man's "conversation piece" is another man's weapon. Unfortunately for many travelers, though, the "law of the land" takes priority, and travelers can find themselves in hot water. It is not uncommon for someone to travel with an item they consider harmless, but that generates concern by airport officials. Over the years, I have seen cases where people attempted to board airplanes with items such as brass knuckles, throwing stars, and batons. Surprisingly, a number of these travelers had plausible explanations for why they were in possession of the items (i.e., souvenirs, good luck charms, etc.), and were genuinely embarrassed and shocked at the realization that it was considered a violation of law to attempt to board an airplane with these items.
Prohibited Items at the Airport - The California Penal Code recently was amended to prohibit items in airports which would not necessarily be illegal in other settings, such as pellet guns and certain kinds of razors. These types of cases tend to be situations where someone goes to the airport with a carry-on bag they neglected to thoroughly search prior to leaving for the airport. As a result, a few stray bullets or a knife from a previous hunting trip may be found at the bottom of the bag. Nonetheless, law enforcement reacts to possession of these items at the airport as a serious event.
A situation like this happened a few days ago. According to an article written by Vic Ryckaert in the December 4, 2006, Indianapolis Star, a 19-year-old high school student was arrested for carrying a pellet gun and wearing body armor at the Indianapolis International Airport. The student was arrested for "disorderly conduct at an airport."
False Report of Explosive - These cases typically occur when someone has a lapse of good judgment, and makes an inappropriate comment, giving airport officials the impression that there may be an explosive device at one of the terminals. Many times, the airport officials are fairly certain that the threats are implausible, but taking no chances, extraordinary efforts are expended to make this determination. The signs in the airport indicating that even jokes about explosives could send someone to jail are very true. These types of offenses typically land suspected violators in jail with extremely high bail.
Disturbing the Peace - These are situations that often start off at a ticket counter, where a traveler is notified that neither he nor his luggage will be flying on the scheduled flight for some reason. Because of the frustrations involved, people oftentimes become emotional, drawing attention to themselves by law enforcement. Because the airport is a unique situation with numerous safety concerns, law enforcement generally gives people less opportunity to "vent." Sometimes, people refuse to walk away from a situation when the opportunity presents itself, creating a situation where law enforcement determines it is best to remove that person from that environment. Many "law-abiding" citizens have found out a bit too late that speaking your mind at the airport can have its disadvantages.
Traffic Violations - Many people have experienced the inconvenience of driving in circles at the airport while waiting to pick someone up, because they are prohibited from stopping unless they are actually "loading or unloading." For those people who choose to ignore the parking protocol, these violations have a tendency to escalate. I saw the results of many investigations where police told the driver of a car that they were being cited for a parking violation, and the driver decided to drive away, thinking that this would end the problem. It actually has the opposite effect, often causing airport police to converge on the driver for fleeing the scene. Something as simple as a parking violation can turn into a criminal arrest in a moment's time.
Fortunately, for persons charged with a criminal violation at a local airport in California, many of these cases are referred for prosecution in state courts, where punishments tend to be more moderate, unlike the counterpart federal courts, where punishments generally are quite severe.
In my experience, two basic concepts seem to account for the majority of arrests in our airports, today:
Ignorance of a law or fact- If travelers made themselves more aware about the contents of their luggage, as well as the local, state, and federal laws, and TSA guidelines, they likely would have a better overall traveling experience.
A lapse of better judgment- Travelers must understand that because of the unique security concerns at the airport, they should use their best judgment in deciding what to bring to the airport, keep a calm disposition while at the airport, and be aware that there can be severe consequences for conduct deemed to be "inappropriate."