TRAVEL . . .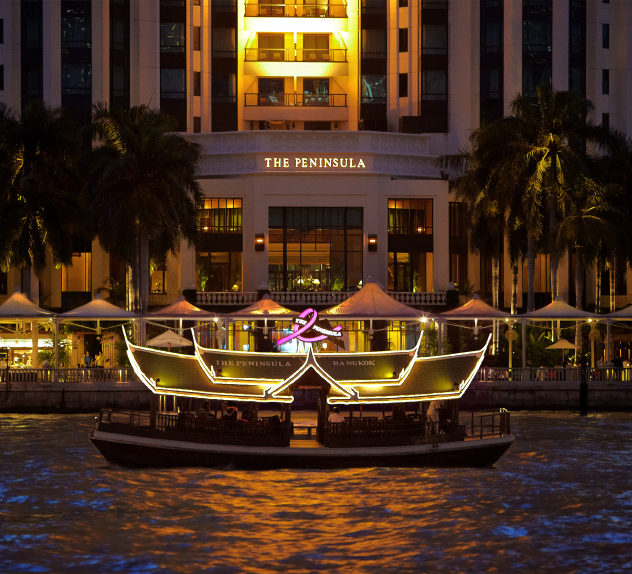 THAI NEW YEAR-SONGKRAN FESTIVAL IN BANGKOK
Peninsula Hotel Honors Traditional Celebration In Style
Recognising that the modern day Thai New Year or Songkran Festival favours the strong at heart, The Peninsula Bangkok invites savvy travellers who love to immerse themselves in local culture to enjoy all the kicks of the festival but from a privileged position that blends comfort and fun. The full line-up of attractions includes a special room package, spa offers and culinary events that appeal to all ages.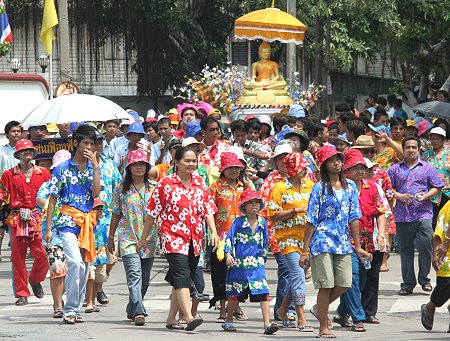 Songkran is the traditional Thai New Year, which starts on 13 April every year. The festival is typically filled with fun celebrations that last for three days. It is also called the "Water Festival". Water is believed to flow and wash away all unfortunate luck during this time. Thus, it is an ideal time for cleaning houses, villages, temples and spirit houses. Songkran is synonymous with the act of gently pouring water on the shoulders of elders, family members and friends. While this version of water cleansing is still practiced today, it has also transformed into full-scale water battles, where anybody and everybody participates in a fair game of water drenching using water pistols, hoses and even buckets.
In addition to luxurious accommodation and sumptuous benefits, every guest is issued a Songkran Survival Kit to join in the high-spirited action of the occasion yet periodically retreat to an ideal fallback position to recuperate and enjoy some of life's more subtle pleasures.The Peninsula Bangkok has captured the excitement of the Songkran celebration held at the hotel with select programs that include the Songkran Package - The Peninsula Bangkok invites guests to experience Thai New Year in style and enjoy one of the most celebrated and exhilarating festivals in Thailand with a special room package that includes the following benefits:
Three nights' accommodation in a Deluxe Room with glorious river views
Complimentary daily buffet breakfast at River Cafe & Terrace
Complimentary Songkran Survival Kits for two (water pistols and Songkran outfits)
One Songkran set dinner at Thiptara Thai restaurant for two
50-minute Thai treatment at the award-winning Peninsula Spa for one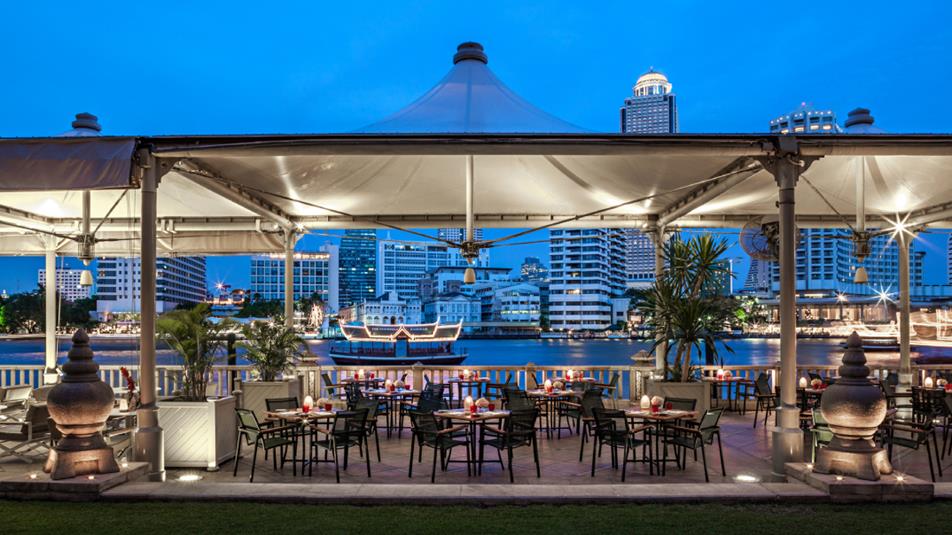 Guests will join the fun water activities central to the festival with the Songkran Survival Kit containing a full-option water pistol and a traditional Thai Songkran costume per person. The package is available for booking from now until 31 March 2015 for stays between 10 and 16 April 2015. Terms and conditions apply.
For more information or to make a booking, contact the Reservations Department at +66 (2) 861 2388 or e-mail reservationpbk@peninsula.com.
Songkran Culinary Festivities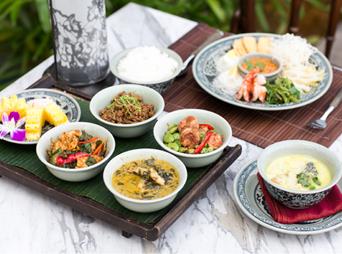 The Peninsula Bangkok has also created special set menus at Thiptara riverside Thai restaurant and The Lobby from 1 to 15 April 2015. At Thiptara, the Songkran Set Menu and the Khao Chae Set Menu are both available at the restaurant for dinner from 6:00 pm to 10:30 pm. The Khao Chae Set Menu is also available at the hotel's beautiful Lobby from 12:00 pm to 10:30 pm. Songkran comes at the hottest time of the year in Thailand and Khao Chae, comprised of rice soaked in flower-scented water with various condiments, is a delicious way to cool off. For more information or to make a booking, contact the Food & Beverage Department at +66 (2) 861 2888 or e-mail diningpbk@peninsula.com.
Spa Sensations for Songran Travelers

As the seasons change, the skin and body also reflect these changes. In summer, the sun is at its fiercest, and the skin is often the first thing to show the effects of the environment, heat and stress. The Peninsula Spa offers a special 90-minute treatment to help restore the skin's natural radiance during the summertime. Inspired by a traditional Thai treatment, guests can indulge in a spa journey to revive, recharge and revitalise both body and mind with a tamarind body scrub followed by an aromatherapy massage using natural essential oil blends.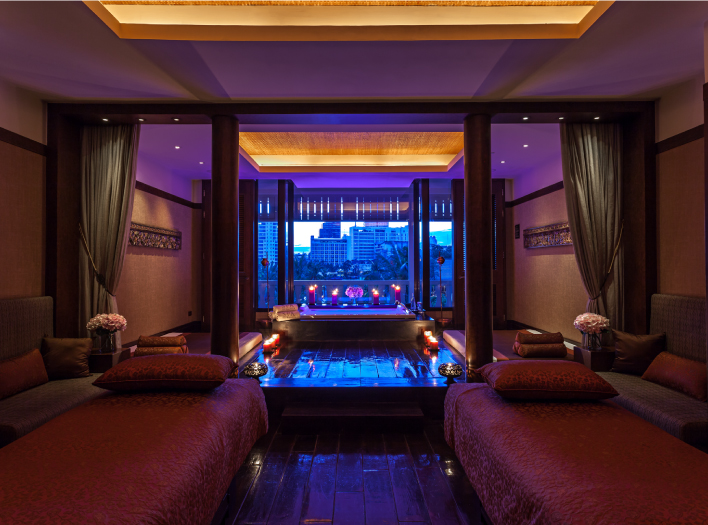 Valid from 1 April to 30 June 2015, the Ultimate Summer Glow. The treatment is available every day from 9:00 am to 6:00 pm, subject to availability. A mango-themed dessert set prepared by Pastry Chef Oliver Paris and lemongrass iced tea are served in the Lobby on the same day after the treatment has been completed. Housed in a three-storey Thai colonial building, The Peninsula Spa is an oasis of pampering in the heart of Bangkok. Its 18 treatment rooms include four suites, two Private Spa Suites and two River Private Spa Suites, plus a tea lounge and various relaxation rooms.
For more information or to make a reservation, please contact The Peninsula Spa at +66 (2) 626 1946 or e-mail spapbk@peninsula.com.
___________________________________________________________________

Summer Seat Sale
Don't miss out! See all the sights this summer with our sale fares to Ireland and Europe. Fares available for travel July through August. Book by March 31
Visit    www.aerlingus@flyaerlingus.com
---