Travel Adventures
Travel Special Events
SWISS HOSPITALITY AT BEL AIR HOTEL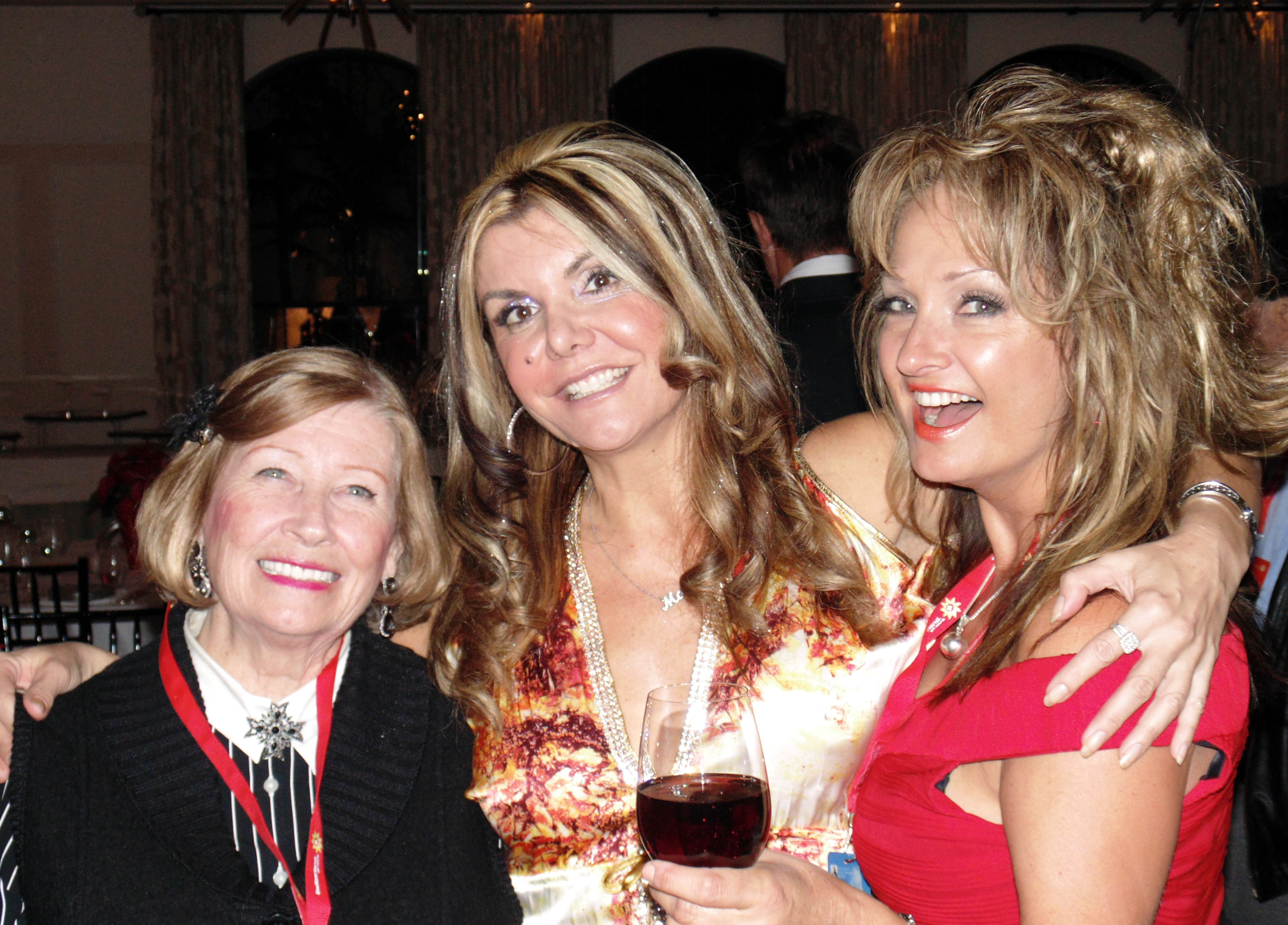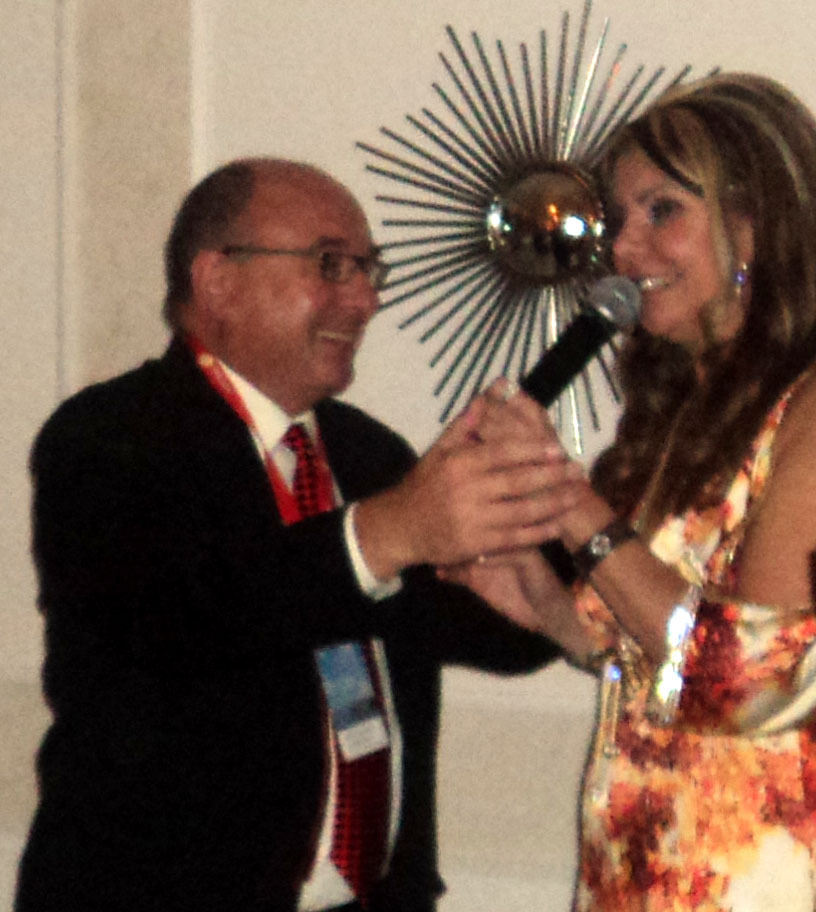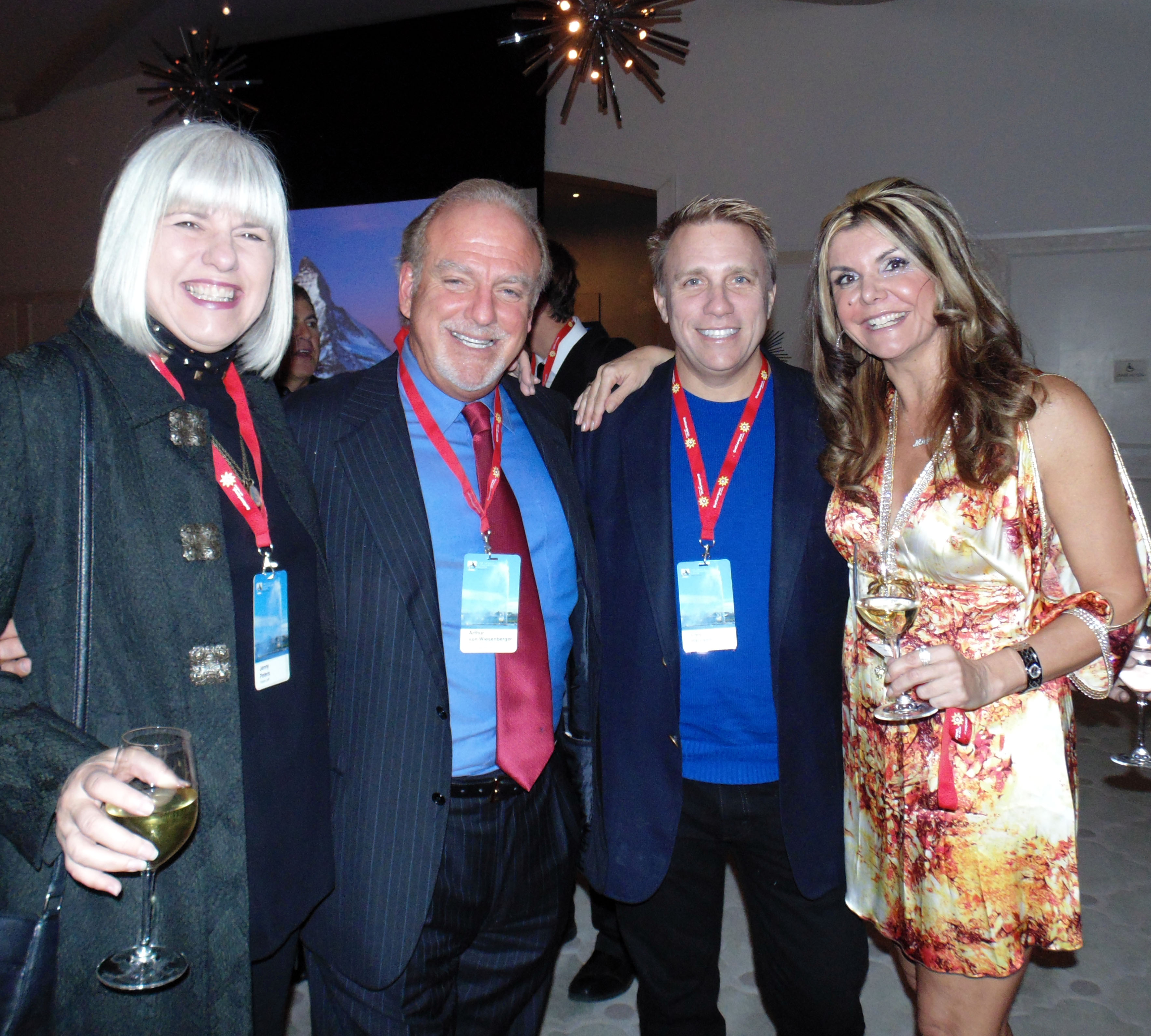 Switzerland Tourism and The Lake Geneva & Matterhorn Region shared an exciting and delicious evening of the food, wine, sounds and spectacular landscape visuals of Switzerland with friends and media members. Swiss Tourism Media Director Maja Gartmann and Ursula Neamesh-Mader, along with Bruno Ryff, LA Swiss Consul General and representatives from Switzerland were hosts with the most at The Bel-Air Hotel extravaganza.
Poyet Swiss Choclatier gifted "Les Charlie Pralines" in honor of Charlie Chaplin who lived at The Bel-Air Hotel during his Hollywood career. The dinner included Swiss specialties, wines and delightful sweet desserts. For Swiss travel news visit www.myswitzerland.com.
 ___________________________________________________________
MEMORIES OF ITALY SHARED AT L'ERMITAGE BEVERLY HILLS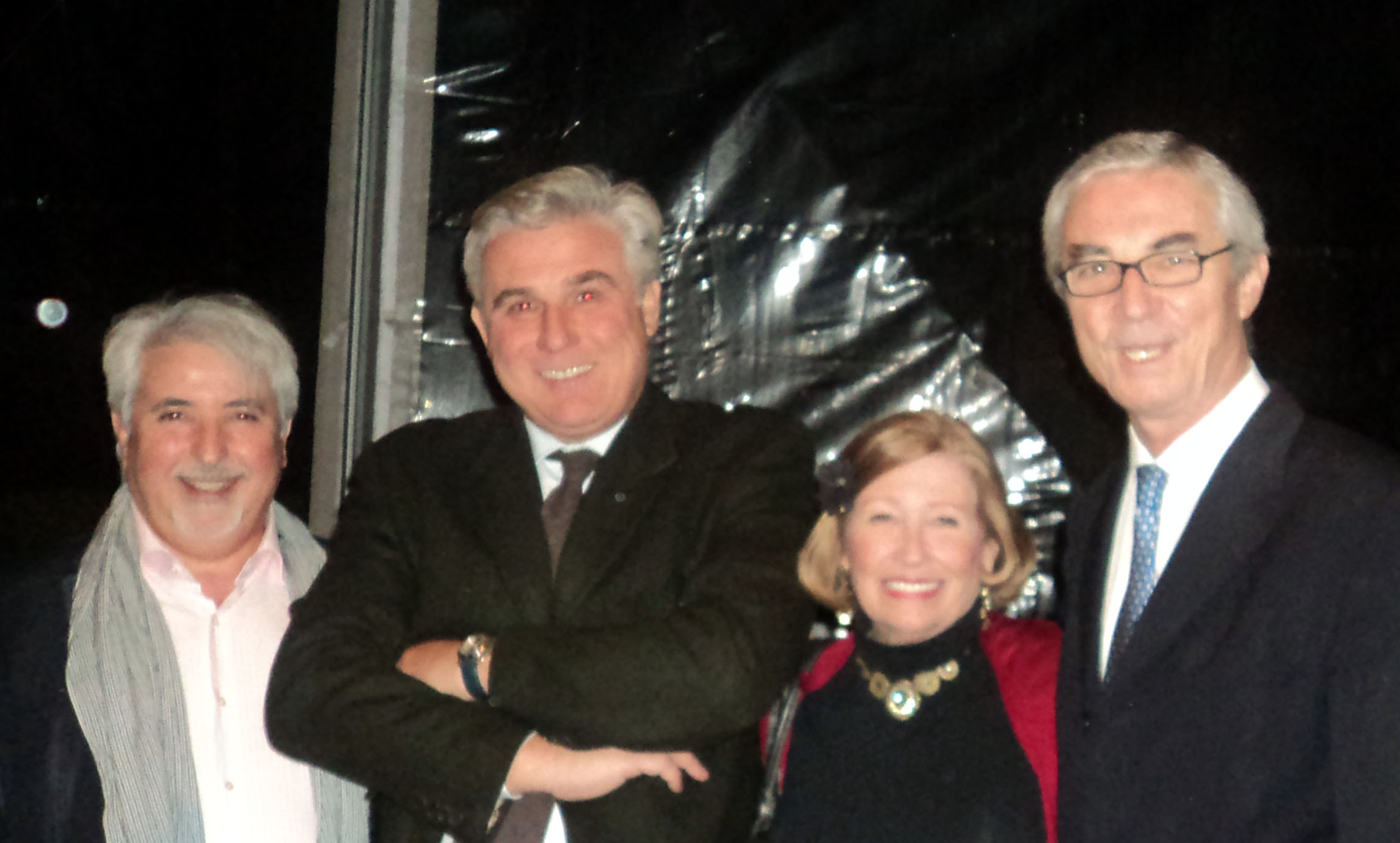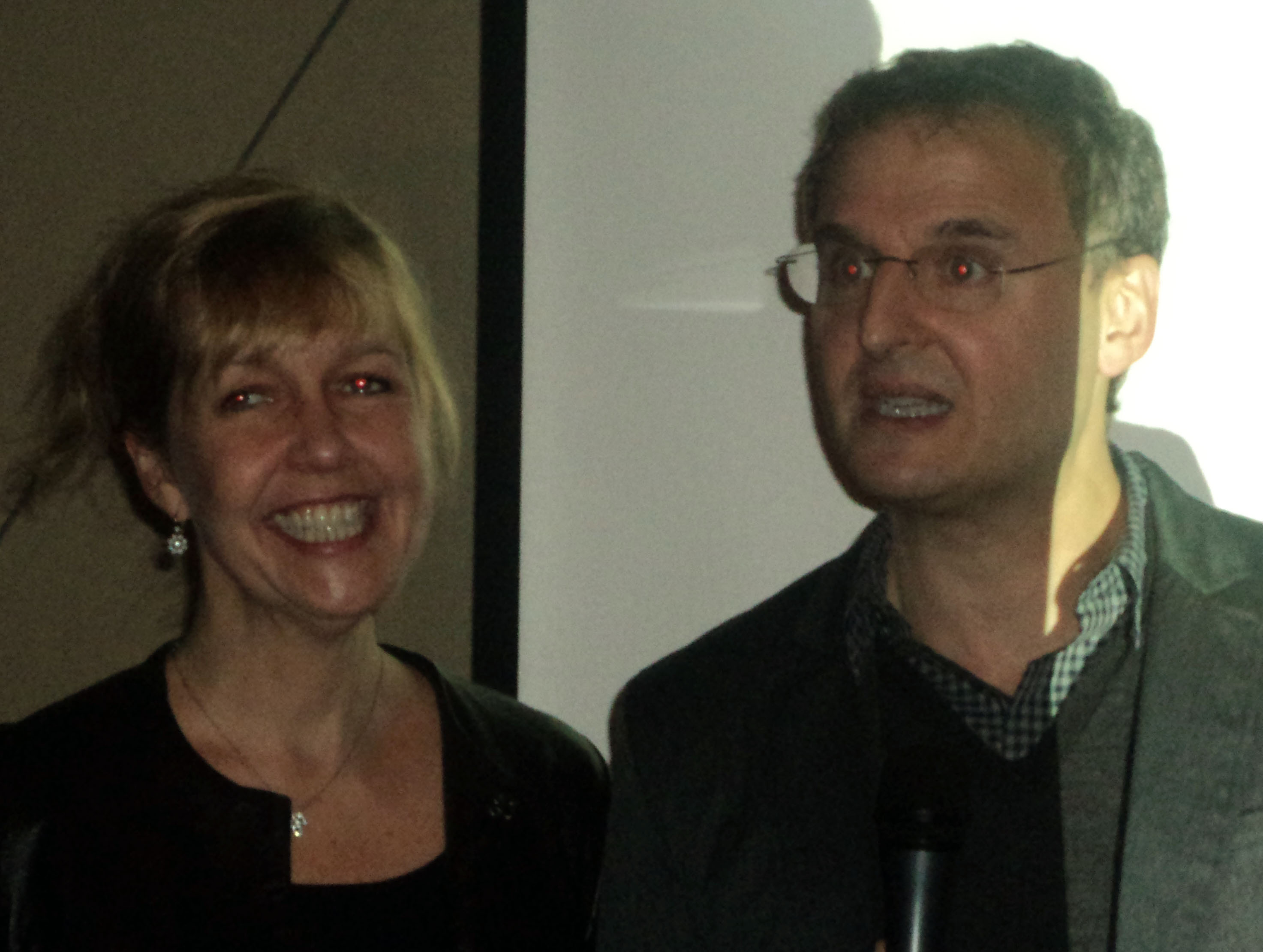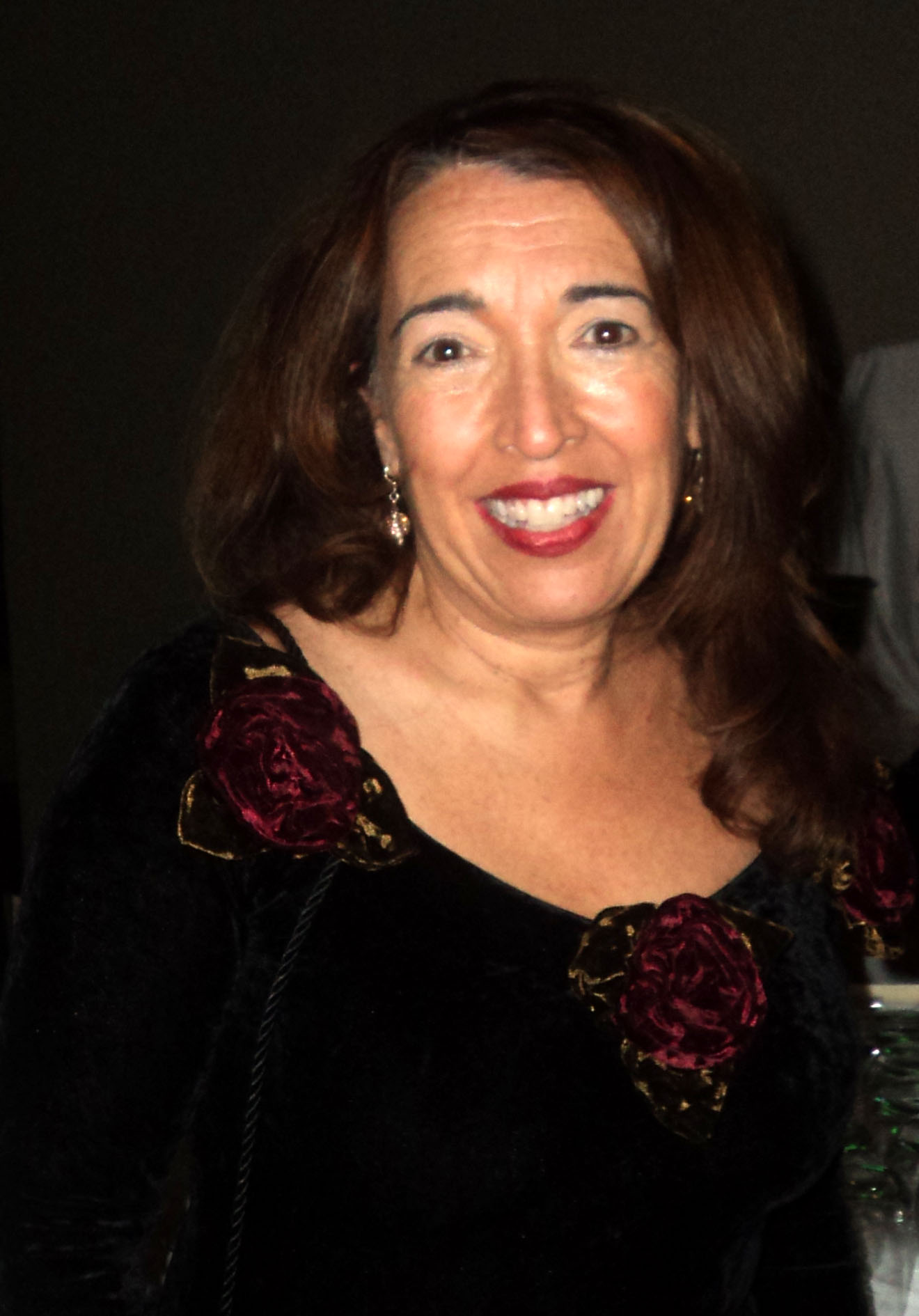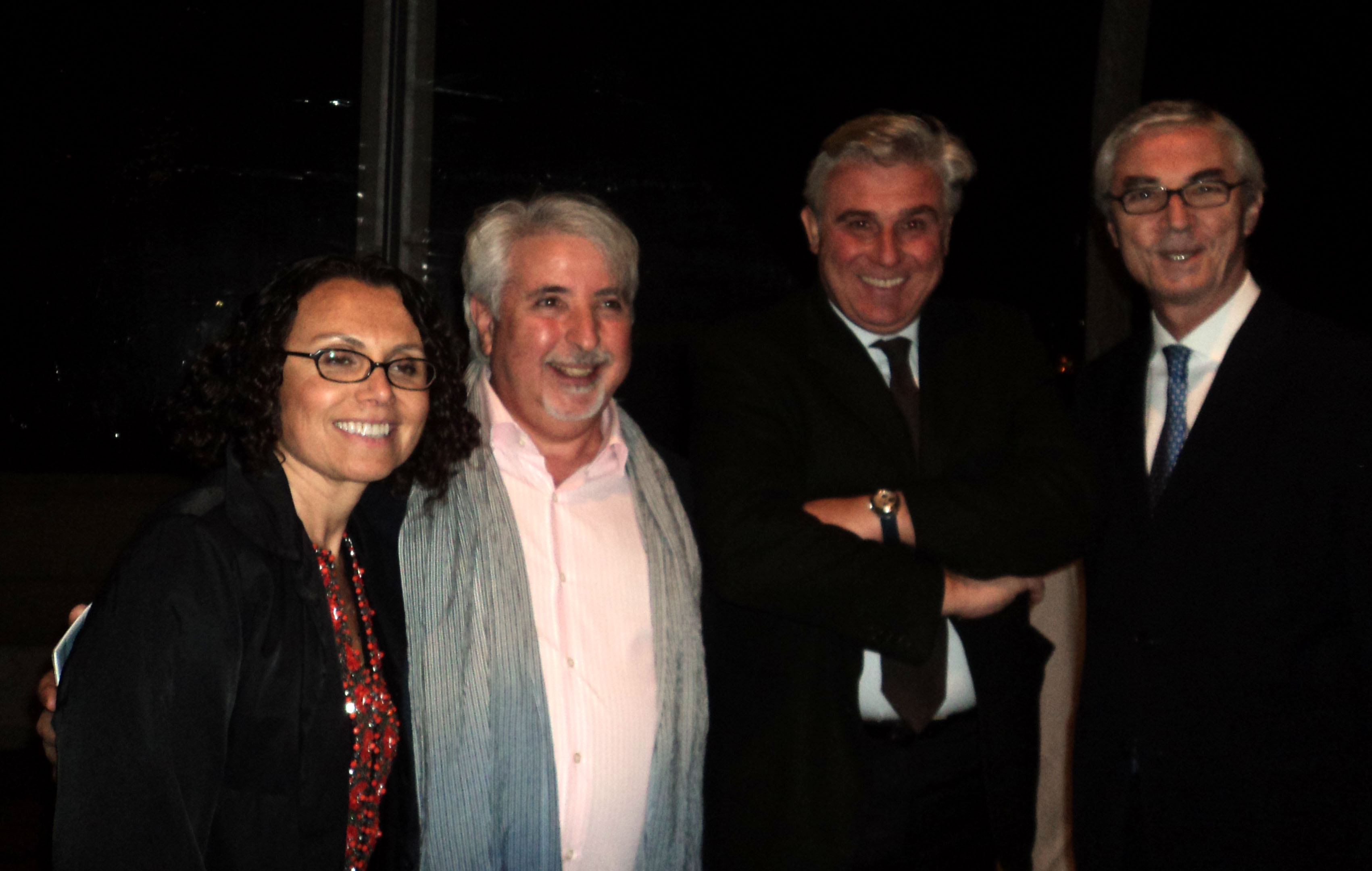 Directors & Staff from ITALIA, Italian Government Tourist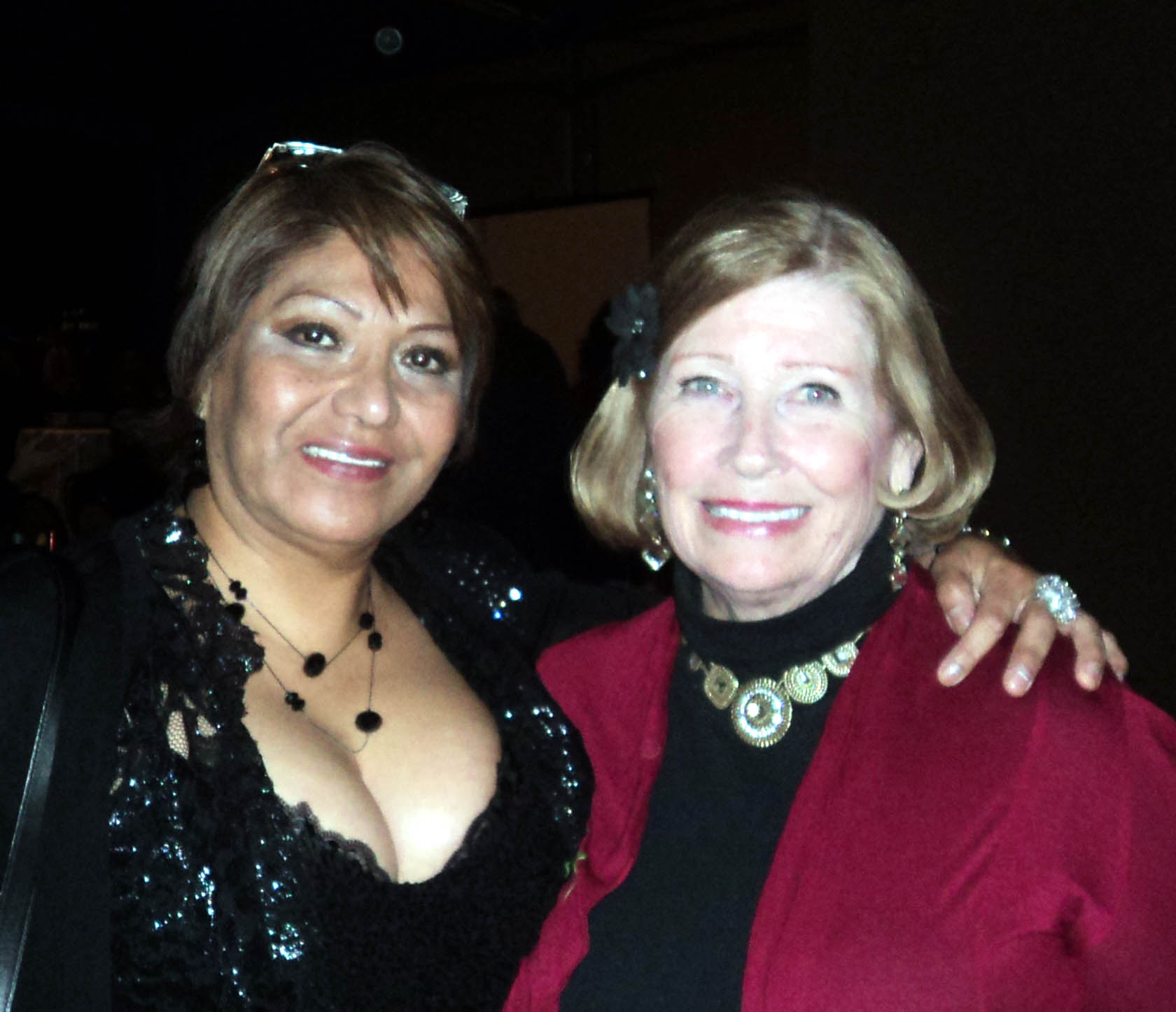 Board presented "A Trip to Italy - A World of Emotions" at the Beverly Hills L'Ermitage, where Italy lovers including Author Susan Van Allen, Jack Rapke, Monica Horan and Phil Rosenthal who worked in the "Everybody Loves Raymond" Italy segment shared their unforgettable Italian travel memoirs.
Chef Celestino Drago was among the many guests and chatted with travel media in attendance. It was a beautiful evening. For Italian travel news visit  www.enit.it
Elegant Travel by Rail
                    CALZEPHYR RAILCAR & COLONIAL CRAFTS CHARTERS
Preview: Early Booking Bonus, New Tours in 2014
Sneak peek of  2014 product line showcases Opera Tours to Santa Fe,
Special Events in 
San Francisco and National Park Tours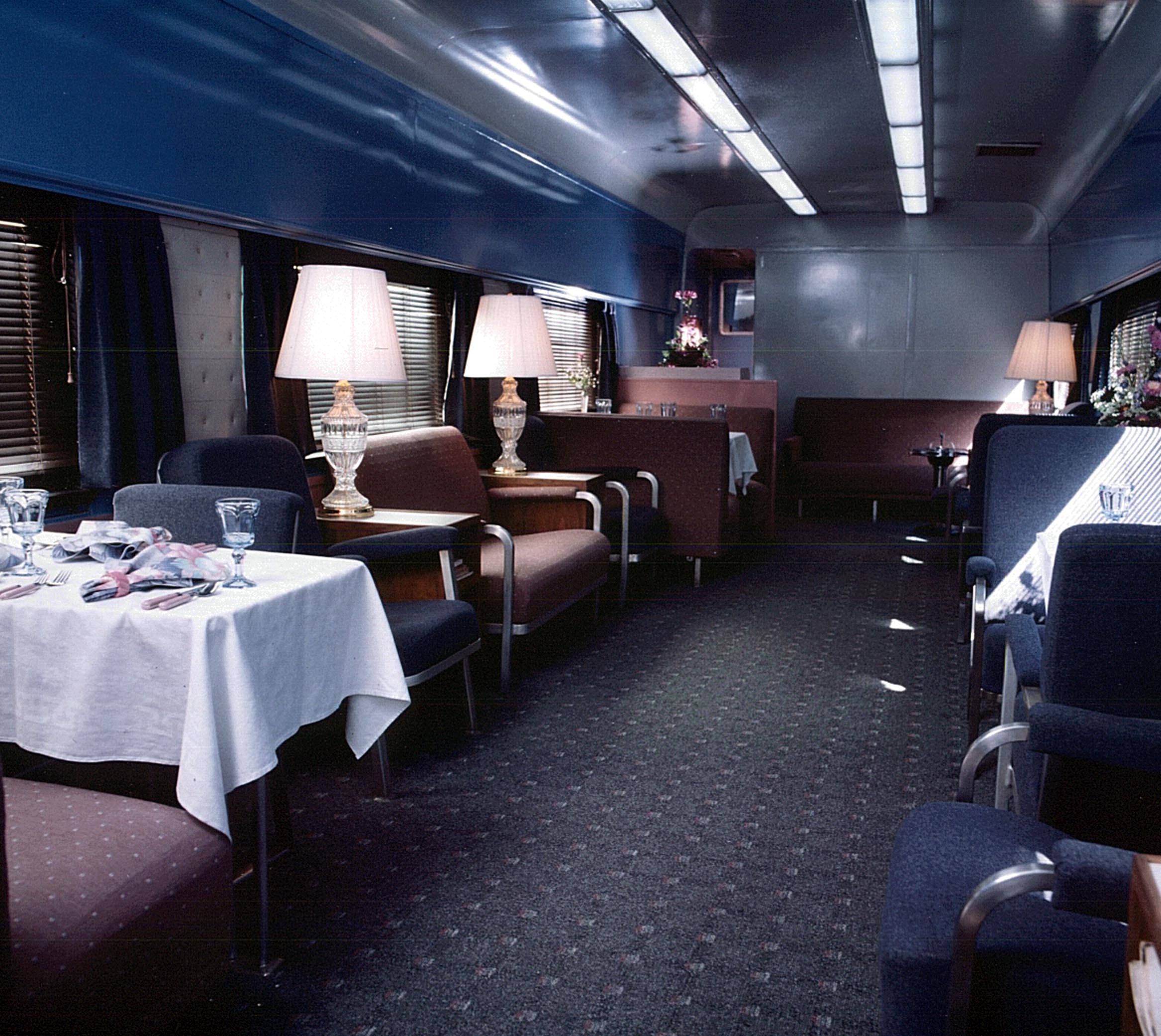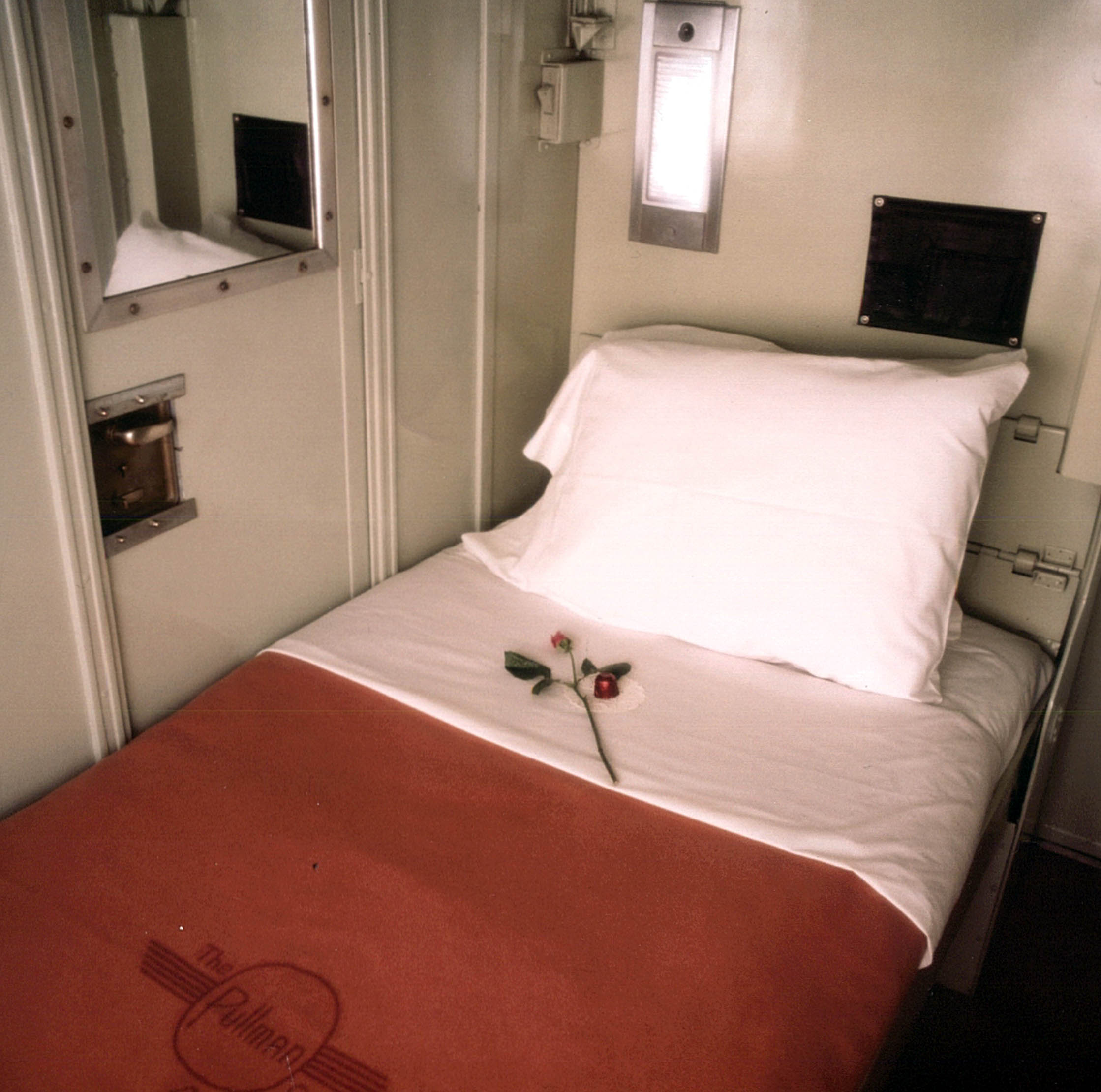 California based specialty travel charters team Calzephyr Railcar and Colonial Crafts Charters offer the finest amenities and touring opportunities for discriminating guests. Early booking offers will be made available in 2014 for U.S. train vacations. 2014 tour highlights include "A Night at the Opera" train tours to Sante Fe, and a new event trip to San Francisco, as well as visits to local museums, points of interest and select restaurants. 
New packages include independent rail vacations to popular destinations across the United States and escorted tours during their trip of choice. Spring Trips include the Santa Fe Opera trip, with a visit and tour at the Georgia O'Keefe Museum, and a night at the opera at the renowned  Santa Fe Opera House. The proposed San Francisco trip may include an escorted tour in San Francisco, with dinner, tour of China Town & Nob Hill; specific details to be announced.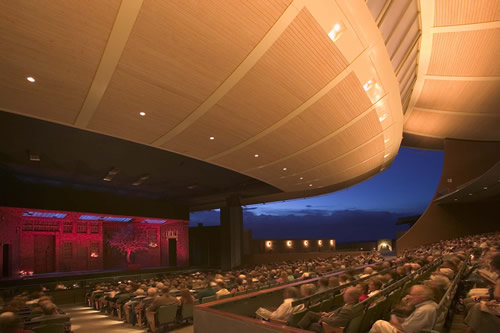 "National parks and rail travel are an exceptionall way to see America" commented Rod Fishburn of Colonial Crafts and and Burt Hermey of California Zephyr Charters. "Our tour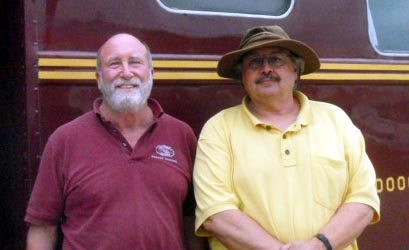 to National Parks of the West is considered the to be the finest in value for 2014." "Our travelers will see the beauty of America up close and personal with stunning views of Yellowstone, Grand Teton, Grand Canyon, BryceCanyon, Glacier National Parks and more." For more information visitCalifornia Zephyr & Colonial Coach Charters atwww.CalZephyrrailcar.com
Private corporate, family or group events are their specialty. Let their experts help you plan your next business or personal train vacation or event. For the entire collection of exciting train vacations online with detailed itineraries, departures and pricing contact the rail charter specialist at 714-751-2032 or book online at wwwcalzephyrrailcar.com.
___________________________________________________________________
By Air 
American Airlines And Dallas Mavericks Hosted
Ninth Annual 'Seats for Soldiers' Event
Service Members Honored With Dinner + Seats to Mavs Game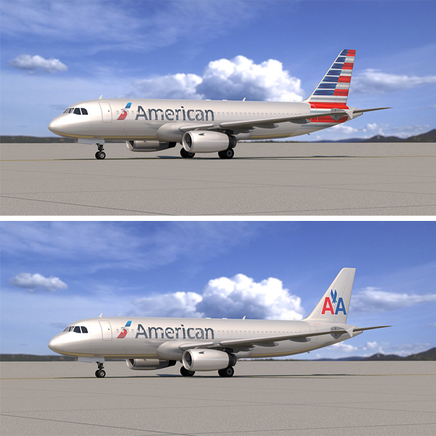 American Airlines and the Dallas Mavericks partnered for the ninth year to host "Seats for Soldiers," a unique experience for our nation's military heroes. This year, more than 100 wounded service members traveled from Brooke Army Medical Center in San Antonio to join reserve troops in the Dallas/Fort Worth area in attending the Dallas Mavericks vs. Milwaukee Bucks game on Dec. 14 at American Airlines Center.
"Being able to give back to the men and women who serve our country means a tremendous amount to all of us at American Airlines," said John Hale, American's vice president – Flight. "Knowing what these soldiers have been through, it's humbling to be able to provide them with a night of fun and joy, especially around the holidays. This program is one of our many efforts to say thanks to all U.S. military veterans."
American Airlines provides transportation between Dallas/Fort Worth and San Antonio through Fuel Smart, its employee-led fuel conservation program that partners with American's Veterans Initiatives by providing many flights for wounded warriors and veterans using funds generated through employees' everyday actions to save fuel.
Upon arrival at Dallas/Fort Worth International Airport, the group  enjoyed dinner at Abacus prior to attending the Mavericks-Bucks game. Abacus owner and executive chef Kent Rathbun developed a special menu featuring country ham wrapped jambalaya cakes with etouffee sauce, wood roasted Allen Brothers prime rib, smoked pecan-cranberry green beans, chocolate truffle cake, and malted milk chocolate ice cream. 
After the game, the soldiers had the opportunity to meet and have their photos taken with the Mavs Dancers and Mavs ManiAACs, as well as players and coaches from both teams.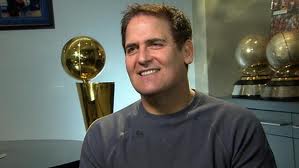 "This event is always a memorable experience for everyone attending that game," said Dallas Mavericks owner Mark Cuban. "We love that this event originated with a single fan and has continued to grow year after year. It's an inspiring reminder of the amazing people that comprise our community."
Dallas Mavericks season ticket holder Neal Hawks originated the concept, and he and other front-row season ticket holders again generously donated their courtside seats, valued at more than $350,000.
About American Airlines Group
American Airlines Group (NASDAQ: AAL) is the holding company for American Airlines and US Airways. Together with American Eagle and US Airways Express, the airlines operate an average of nearly 6,700 flights per day to 339 destinations in 54 countries from its hubs in Charlotte, Chicago,Dallas/Fort Worth, Los Angeles, Miami, New York, Philadelphia, Phoenix and Washington, D.C. American's AAdvantage and US Airways Dividend Miles programs allow members to earn and redeem miles for travel and everyday purchases as well as flight upgrades, vacation packages, car rentals, hotel stays and other retail products. American is a founding member of the oneworld® alliance, whose members and members-elect serve 981 destinations with 14,244 daily flights to 151 countries. Connect with American on Twitter @AmericanAir or Facebook.com/AmericanAirlines and follow US Airways on Twitter @USAirways and on Facebook.com/USAirways.

Everyday Travel Tips
Know Your Confirmation Code
Quick access to your Confirmation Code or e-ticket number will save time when you need to view or change your reservation. online, over the phone, or at an airport ticket counter.
Check the Status of Your Flight
Know When to Arrive at the Airport and Gate
Travelers should arrive at the airport at least two hours before a domestic departure and three hours before an international flight. View the When to Arrive page for specific information on your airport.
To accommodate all travelers on a flight, passengers must be checked in and available to board at the designated boarding gate at least 30 minutes before posted departure for all flights. Failure to meet these requirements may cause the cancellation of reserved seats and/or the entire reservation. View more information regarding Check-In & Boarding Cut-off Times.
Select a Check-In Option
Alaska Airines offers the following check-in options:
Web Check-In: Check in anywhere from 1 to 24 hours before your flight.
Mobile Check-In: Check in from your mobile device 1 to 24 hours before your flight.
Check-In Kiosk: Check in at one of our airport kiosks, available on the calendar day of departure.
Ticket Counter: Check in with an airport Customer Service Agent until the check-in cut-off time.
Present Proper Travel Documents
Domestic Travel: Alaska Airlines requires each customer over 18 years of age to present valid identification at the ticket counter with a Customer Service Agent, and/or at the Security Checkpoint. Children under the age of 18 do not need photo ID while traveling domestically. See our Domestic Travel page for more information.
International Travel: Customers traveling internationally are required to have a valid passport. View our International Travelpage for further details.
Unaccompanied Minors: A Guardian Contact Form must be completed and submitted at check-in when children are traveling alone on Alaska Airlines. View the Children Traveling Alone page for more information.
Infants and Children: Alaska Airlines reserves the right to require proof of age for any child traveler before permitting travel. Please be prepared to provide documentation (birth certificate, passport, etc.) upon request. View our Traveling with Infants & Children page for more information.
Pets: All pets crossing state borders, with the exception of guide dogs, are required by the U.S. Department of Agriculture to have a valid health certificate issued by a licensed veterinarian within 30 days of travel. View our Traveling with Pets page for more information.
Know the Baggage Rules
Our baggage rules and fees apply only when traveling on flights operated by Alaska Airlines. If your travel includes one of our airline partners, you may be subject to additional checked baggage restrictions or charges. Please check with the operating carrier for more information regarding their baggage policies.
Carry-on Baggage: Each traveler is allowed one carry-on bag, which can measure up to 10" H x 17" W x 24" L (25 x 43 x 61 cm) including wheels and handles, plus one personal item, such as a purse, briefcase or laptop computer. View our Carry-On Baggage Rules page for more information regarding carry-on baggage exceptions, prohibited items, and ala cart service.
Checked Baggage: Each bag must weigh 50 pounds or less and have a maximum dimension of 62 linear inches (length + height + width) to avoid additional charges. View our Checked Baggage page for more information regarding checked baggage fees, waivers, oversize or overweight rules, prohibited items, sporting equipment, and more.
Keep Valuables in Your Carry-On Baggage
Customers should carry prescription medications, passports, cash, jewelry, cameras, business papers, film and other valuables in carry-on luggage to keep control of these items. View our checked baggage policy for a list of items not covered for loss or damage in your checked baggage.
Label All Baggage
Travelers should provide a clearly printed baggage tag on the outside and inside of each piece of luggage. Tags should include name, address, permanent phone number and a phone number at the destination. Tags for the outside of your bags are available at the airport ticket counter. Download a baggage ID tag for placement inside your luggage.
Be Prepared For Security Procedures
The Transportation Security Administration (TSA) has specific rules for carrying liquids and gels in carry-on luggage, in addition to procedures related to electronics. Become familiar with all their procedures, as well as prohibited items, by checking the TSA website at www.travel.state.gov.
Take the Express Line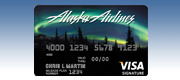 MVP® Gold and Gold 75K Mileage Plan™ members, American AAdvantage Platinum and Executive Platinum members, and Delta SkyMiles Medallion (Gold, Platinum & Diamond) members, and customers traveling in First Class can use Security Express Lines in various airports. In addition, security express lines are also available for customers traveling on our shuttle flights between Seattle and Portland, or Seattle and Spokane.
___________________________________________________________________________
By Sea
FIRST CUBA CRUISE VOYAGE EMBARKS FROM VIBRANT
HAVANA

FOR 7-NIGHT SAILING AROUND THE ISLAND
 
Louis Cristal ship set sail for the first time with international passengers eager to experience Cuba like never before
After four years of enthusiastic preparation, Cuba Cruise embarked from Havana last night for its premiere voyage circumnavigating the Caribbean island. International passengers excitedly watched from the deck as the ship sailed under the moonlit sky towards Holguin, the second port on the exclusive itinerary. Throughout the season, guests will visit six ports of call, relax on world-renowned beaches, enjoy the country's UNESCO World Heritage sites and wander colonial towns where time stands still.
"Leaving the port for the first time was a magical experience," says Cuba Cruise President Dugald Wells from the aboard the ship. "The energy is incredible and we're all very excited for the journey and adventures that await." 
While at sea today, Cuba Cruise passengers are enjoying the ship's many amenities, including three restaurants, four bars and lounges, refreshing pool, casino, onboard shops, children's activity room, fitness centre, salon & spa and more. Tomorrow, guests will have a full day to explore Holguin, the first Cuban city discovered by Christopher Columbus, who declared it to be "the most beautiful land ever seen by human eyes." Cuba Cruise offers five shore excursions in Holguin, including a tour of Fidel Castro's childhood farm and even an offshore island safari. 
Cuba Cruise has 15 sailings scheduled for the 2013/2014 inaugural season. Guests can join the 7-night cruise at either Havana or Montego Bay with a lead-in price of only $586 CAD. The experience offers the best qualities of cruising and all-inclusive getaways combined with a Cuba that few people see. 
Cuba Cruise, launched in January 2013, is a revolutionary cruise line offering a unique opportunity to experience Cuba's history, landscapes, and culture in a comfortable and seamless travel environment. This is an all-inclusive that moves. Guests aboard Cuba Cruise spend their days experiencing the wealth of the region, beautiful beaches and a view beyond compare. From the impeccable service and delicious meals made with Canadian beef and fresh produce, to exceptional daily shore excursions using the best local guides and operators, this is a chance to experience a Cuba rarely seen. Cuba Cruise's first season begins December 16, 2013 and sails every Monday from Havana and Friday from Montego Bay through to March 24, 2014. Prices start at $586 CAD per person. www.bannikin.com
_________________________________________________________________
Sense of Style
Treasures from the National Gallery of Art
Left: Pierre-Auguste Renoir, Madame Henriot, ca. 1876. oil on canvas, National Gallery of Art, Washington, Gift of the Adele R. Levy Fund, Inc., 1961.3.1
Right: Roy Lichtenstein, Painting with Statue of Liberty, 1983. oil and Magna on canvas. National Gallery of Art, Washington, Collection of Robert and Jane Meyerhoff. 1996.81.6 © Estate of Roy Lichtenstein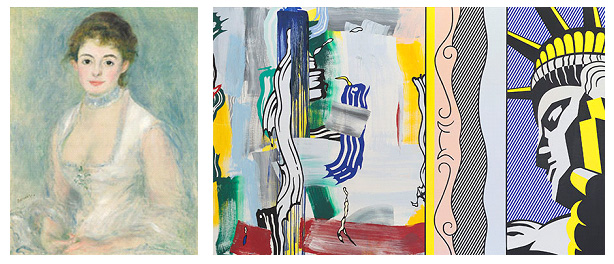 Avant-Garde Painters at the Legion of Honor
and
Postwar Masters at the de Young
 The Fine Arts Museums of San Francisco are pleased to announce two exhibitions showcasing stellar collections from the National Gallery of Art in Washington, DC. Intimate Impressionism from the National Gallery of Art, at the Legion of Honor, features the work of 19th century avant-garde painters such as Claude Monet, Pierre-Auguste Renoir, and Vincent van Gogh. Modernism from the National Gallery of Art: The Robert & Jane Meyerhoff Collection, at the de Young, highlights the great masters of postwar art, including Ellsworth Kelly, Roy Lichtenstein, Robert Rauschenberg, Jasper Johns, and Frank Stella. 
"We are so pleased to show these superb and distinctive exhibitions of European masterpieces and iconic modern and contemporary American works. Intimate Impressionism perfectly complements our collections in the Legion of Honor, and the de Young's dramatic architecture provides an ideal setting for the distinguished Meyerhoff Collection," says Colin B. Bailey, director of the Fine Arts Museums of San Francisco. 
The National Gallery of Art is in the midst of renovating its East Building galleries, making these presentations in San Francisco possible. These exhibitions are the latest in a rich history of collaboration between the Fine Arts Museums and the National Gallery dating back to the 1940s. 
"The National Gallery of Art is delighted to share our masterpieces with the Fine Arts Museums of San Francisco, providing thousands of visitors an opportunity to experience the Gallery's celebrated collections," says Earl A. Powell III, director of the National Gallery of Art 
Intimate Impressionism from the National Gallery of Art
March 29 – August 3, 2014
Legion of Honor 
Intimate Impressionism includes nearly 70 treasured paintings by 19th century avant-garde artists. This exhibition will feature a selection of intimately scaled impressionist and post-impressionist paintings, still lifes, portraits and landscapes, whose charm and fluency invite close scrutiny. These works are among the National Gallery's most beloved paintings and usually hang in a special sequence of rooms in its East Building. 
The show includes significant pictures by Édouard Manet, Claude Monet, Pierre-Auguste Renoir, Camille Pissarro, Georges Seurat and Vincent van Gogh. Many paintings in the exhibition were displayed in domestic interiors, and they often became gifts shared among friends. 
Most of the works in Intimate Impressionism came from the private collections formed by Ailsa Mellon Bruce and Paul Mellon, the two children of Gallery founder Andrew Mellon. The efforts of Paul and his wife, "Bunny" Mellon, on behalf of the Gallery's collection cemented its role as one of the world's leading repositories of French modernist painting. Ailsa's collaboration with John Walker—chief curator of the Gallery from 1938 to 1956 and then its director until 1969—resulted in the acquisition of many celebrated masterpieces, including the impressionist and post-impressionist paintings that are at the center of this exhibition. 
For more information on Intimate Impressionism from the National Gallery of Art please visit: legionofhonor.org/intimate 
Modernism from the National Gallery of Art: The Robert & Jane Meyerhoff Collection
June 7 – October 12, 2014            de Young
Modernism from the National Gallery of Art: The Robert and Jane Meyerhoff Collection includes nearly 50 works, featuring several by great postwar artists Ellsworth Kelly, Roy Lichtenstein, Robert Rauschenberg, Jasper Johns, and Frank Stella. The de Young is the exclusive venue for this exhibition, the first showing of the Meyerhoff Collection outside the greater Washington, DC, and Baltimore metro areas. 
Among the featured paintings and sculptures are Frank Stella's Flin Flon IV (1969), Jasper Johns's Perilous Night(1982), and Roy Lichtenstein's Painting with Statue of Liberty (1983). The centerpiece of the exhibition is Barnett Newman's landmark series The Stations of the Cross (1958–1966), widely considered to be the artist's most important work. The latter paintings will be presented within a discrete, chapel-like gallery so that visitors can experience them as the artist intended. 
In 1987, Robert and Jane Meyerhoff of Phoenix, Maryland entered into an agreement with the National Gallery of Art providing the terms for the eventual donation of their entire collection to the Gallery. 
For more information on Modernism from the National Gallery of Art please visit: deyoungmuseum.org/modernism 
Visiting
de Young
Golden Gate Park, 50 Hagiwara Tea Garden Drive, San Francisco, CA 94118
Open 9:30 am-5:15 pm Tuesdays-Sundays; Open select holidays; Closed most Mondays 
Legion of Honor
Lincoln Park, 34th Avenue & Clement Street, San Francisco, CA 94121
Open 9:30 am-5:15 pm Tuesdays-Sundays; Open select holidays; Closed most Mondays 
Tickets 
Tickets for Intimate Impressionism from the National Gallery of Art go on sale to the public at 9 a.m. January 14, 2014
Tickets for Modernism from the National Gallery of Art go on sale to the public at 9 a.m. March 11, 2014


About the Fine Arts Museums of San Francisco
The Fine Arts Museums of San Francisco, comprising the de Young in Golden Gate Park and the Legion of Honor in Lincoln Park, are the largest public arts institution in San Francisco. 
The de Young originated from the 1894 California Midwinter International Exposition and was established as the Memorial Museum. Thirty years later, it was renamed in honor of Michael H. de Young, a longtime champion of the museum. The present copper-clad landmark building, designed by Herzog and de Meuron, opened in October 2005. It showcases the institution's significant collections of American painting, sculpture, and decorative arts from the seventeenth to the twenty-first centuries; art from Africa, Oceania, and the Americas; costume and textile arts; and international contemporary art. 
The Legion of Honor was inspired by the French pavilion, a replica of the Palais de la Légion d'Honneur in Paris, at San Francisco's Panama-Pacific International Exposition of 1915. The museum opened in 1924 in the Beaux Arts–style building designed by George Applegarth on a bluff overlooking the Golden Gate Bridge. Its holdings span four thousand years and include European painting, sculpture, and decorative arts; ancient art from the Mediterranean basin; and the largest collection of works on paper in the American West.
___________________________________________________________________________
OLD MONTREAL'S HAPPENING GOURMAND
7th edition
January 9 to February 2, 2014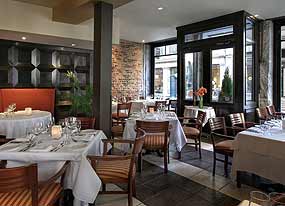 January is "Happening Gourmand" month in Montréal! On the menu are dining experiences at the city's finest restaurants served up at a fraction of their regular cost. Eight establishments welcome guests with a set menu including two appetizer choices, three main course options, and two delicious dessert possibilities. Eat out every night in January, in Montréal!
http://www.happeninggourmand.com
____________________________________________________________________________

---