TRAVEL ADVENTURES  . . .
TURKEY 2021
Çırağan Palace Kempinski Istanbul Is Celebrating Its 30th Anniversary with appealing offers
With a history dating back to the 17th century, Çırağan Palace Kempinski Istanbul not only fuses history and luxury but has also inspired travel buffs and the tourism industry all over the world for 30 years. Celebrating its 30th anniversary this year under Kempinski management, Çırağan Palace Kempinski Istanbul is an icon in itself with its history and splendour, exciting those who have experienced it first-hand, and making those who have not yet eagerly tantalised.
With its unique history, stately architecture, unparalleled location on the Bosphorus and the top-class personalised service it has offered for 30 years, Çırağan Palace has been recognised by many with awards worldwide. In addition to its pioneering mission of destination marketing, this legendary hotel combines Turkish hospitality and luxury at its best, extending its value well beyond merely offering accommodation. Since its inception, it has played host to countless dignitaries, including heads of state, royals, and world-renowned artists. The hotel hosts events ranging from international meetings to exclusive weddings that showcase the city to the world.
Çırağan Palace Kempinski Istanbul General Manager and Regional Director of Kempinski Residences in Turkey Ralph Radtke stated, "It is a great honour for us to have kept this legend alive together with all our team for precisely 30 years. We would like to express our gratitude to all our valued guests and business partners for their trust and loyalty. In addition to inspiring the travel and hospitality industry, we hope that we will be able to celebrate these important historical dates together enthusiastically in healthier days. We will continue to curate special experiences for our 30th anniversary throughout the year."
Guests will be offered a chance to engage in a time-travel-like experience with privileged accommodation in Palace Suites. The suites in the historical palace section have a private entrance and lobby, with butler service and accommodation in suites with high ceilings and historical architectural touches being just some of the privileges on offer. While accommodation combined with attractive offers curated specifically for the anniversary is valid all year round, booking is only available until 31 January 2021.
Inspired by Berthold Kempinski, the founder of the Kempinski Hotels and one of the pioneers of the food and beverage industry in the world, this package is offered with a delightful daily breakfast and accommodation in luxurious rooms. One of the top highlights of the package is a special wine-and-dine experience with a Bosphorus view in the brand-new pop-up space "Berthold", in the Palace gardens.
As a token of gratitude for its home city and its valued guests, Çırağan Palace Kempinski has this special accommodation package on offer. With breakfast and accommodation in luxury rooms, this package includes a city tour that starts with a pick-up from the hotel aboard a luxury vehicle for sightseeing in the company of a private tour guide, who will narrate the story of the city.
For detailed information and reservation: 0 (212) 326 45 00 or reservationoffice.ciraganpalace@kempinski.com
Please note:
Çırağan Palace Kempinski Istanbul Named Five-Star Hotel in Forbes Travel Guide's 2021 Star Awards
About Çırağan Palace Kempinski Istanbul:
Dating back to the 17th century, Çırağan Palace Kempinski Istanbul is the only Ottoman imperial palace and hotel situated on the Bosphorus, one of the world's most important waterways. Facing Asia, and with enchanting views to the historical peninsula, it offers the glamour of a genuine Ottoman palace in a city where east meets west, Europe meets Asia and history meets the contemporary. Following a complete restoration and the addition of a modern hotel building that includes elegant guestrooms, restaurants and meeting venues, the hotel and palace opened in 1991 under the management of Kempinski Hotels, Europe's oldest luxury hotel group. Guests can choose from 310 rooms, including 20 suites in the hotel and 11 suites in the historical palace. In addition to magnificent outdoor event spaces that host prestigious local and international events, 20 meeting rooms offer advanced technology and unparalleled comfort to meet the exacting standards of visiting guests.
About Kempinski:
Created in 1897, Kempinski Hotels is Europe's oldest luxury hotel group. Kempinski's rich heritage of impeccable personal service and superb hospitality is complemented by the exclusivity and individuality of its properties. Kempinski now comprises a portfolio of 78 five-star hotels and residences in 34 countries and continues to add new properties in Europe, the Middle East, Africa, Asia and the Americas. Each one reflects the strength and success of the Kempinski brand without losing sight of its heritage. The portfolio comprises historic landmark properties, award-winning urban lifestyle hotels, outstanding resorts, and prestigious residences. Each one imbues the quality guests have come to expect from Kempinski while embracing the cultural traditions of its location. Kempinski is a founding member of the Global Hotel Alliance (GHA), the world's largest alliance of independent hotel brands.
www.kempinski.com • www.discoveryloyalty.com
____________________________________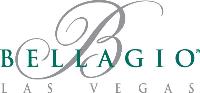 Bellagio's Conservatory & Botanical Gardens Welcomes Year of the Ox with Exquisite Lunar New Year Display
Guests are invited to celebrate the Year of the Ox at Bellagio's Conservatory & Botanical Gardens featuring the "A Season of Love" Lunar New Year display open through Saturday, March 6. Each element, designed to represent prosperity, strength and tenacity in the new year, honors the Year of the Ox taking inspiration from Asian art, architecture and culture.
The intricate display features four scenes layered with meaningful floral creations that convey messages of love for nature, commitment, tradition, children and travel. Designer Ed Libby and Bellagio's horticulture team carefully detailed and designed "A Season of Love" with Feng Shui, the art of using surroundings to attract harmony, balance and positive life energy.
"This beautiful Lunar New Year display is specially designed to honor the Year of the Ox, focus on love and evoke inspiration in the new year," said Libby. "This year, perhaps more than ever, we can all use an added dose of inspiration and love."
As guests enter The Conservatory at the South Bed, they will be greeted by two large Chinese Foo Dog water fountains designed to ward off negative energy and welcome a positive new year. Within the peaceful garden is a colorful bird perched on top of a new peony sculpture sitting next to a wooden gazebo. Large jade medallions, created with 3D printers, are suspended over the bed symbolizing prosperity, good luck and success.
The centerpiece of the Lunar New Year display is the West Bed's majestic Jade Pavilion, flanked by a Bonsai tree and a graceful willow tree – both towering over a bed filled with a selection of shrubs, dozens of metallic cattail plants and artistic copper Bonsai tree rain fountains with individually hand-stamped leaves. Two magpie birds soar over the bed's floral arrangements which is illuminated by the Ox symbol in the moon.
Guests will be awestruck by the East Bed where two golden Oxen powerfully stand atop an expansive red and gold bridge running the length of the bed. Traditionally, the Ox is known to be diligent, trustworthy and strong which symbolizes strength to overcome any challenges in the new year. Flying above the East Bed are oversized gold cherry blossom branches representing durability as well as rebirth. Bamboo trees placed at each end of the bridge and a pond filled with beautiful oversized Lotus flowers complete the elegant scene.
The North Bed pays tribute to children and travel. A tall flower Pagoda, a temple iconic to east and southeast Asian cultures, sits at the center of the bed surrounded by Banyan trees and flowing water. Stunning red lanterns hang from the ceiling while children created from fresh-cut flowers celebrate the blessings of the new year below. An oversized Koi fish leaps from the water, representing the promise of good fortune in the coming year.
Bellagio's Conservatory & Botanical Gardens is complimentary to the public and open 24 hours a day, seven days a week. "A Season of Love" will be on display through March 6, 2021.
Health & Safety Measures
In order to create a comfortable and safer environment for our guests, the following Health & Safety measures have been implemented in how the Conservatory will be experienced:
All guests will enter The Conservatory through a dedicated entryway; floor markers and employees will guide guests through the correct path

The number of guests allowed within The Conservatory at one time will be closely monitored by operations and security; when the space reaches capacity, guests will queue (physically distanced) while they wait for their opportunity to enter

The Bellagio team stationed within The Conservatory will encourage guests to continue moving through the space and exit when they are done enjoying the space so more guests can be accommodated

A dedicated path has been created, and is identified with floor markers, indicating the path guests can take to explore The Conservatory

One path within The Conservatory will be maintained for guests accessing the restaurants that sit within the space to allow them direct access
Lunar New Year Display by the Numbers


62,956:

Plants and flowers on display throughout the Conservatory

46,024:

Fresh-cut flowers on display

12,112:

Blooming plants on display

11,904:

Gallons of water

4,142:

Tropical plants

528:

Shrubs and trees

150:

Kumquat trees

75:

team members involved in the display's assembly

10:

Dedicated Gardeners who maintain all the plants and flowers on display

5:

Children with costumes created by individually placed fresh-cut flowers

5:

Number of hanging Jade Medallions created with 3D printers

4:

Elements represented in the Lunar New Year display

Water in all four beds

Fire from the 'smoking' incense pots

Metal from the authentic copper used in the West Bed

Earth from the planted gardens

2:

Golden oxen

1:

Moon illuminated with the Ox symbol

1:

School of Koi fish in the East Bed, some second and third generation fish that were born in the Conservatory
____________________________________________________________________
---