PUERTO VALLARTA ANNOUNCES FIRST ANNUAL BUGAMBILIA FESTIVAL
Puerto Vallarta will be celebrating the First Annual Bugambilia Festival from May 17-24, 2013. Following two years of arduous work and preparation by Puerto Vallarta's garden club, the event celebrates the multiple species of bugambilia that adorn the city's streets as well as promote the destination's unique biodiversity through a series of public events.
Among the events featured during this weeklong festival, will be a candle-light procession down the Malecon, a block party on the Basilio Badillo art gallery zone, downtown walking tours, bus tours to Vallarta Botanical Gardens, Mexican folkloric dance and mariachis performances as well as an English-themed tea party at Hacienda San Angel hotel.
No Way Jose Restaurant will host the official kick-off party on Wednesday, March 6 from 6pm – 8pm. The inaugural event will feature complimentary festive cocktail and appetizers and a sneak preview of some of the festival activities.

_____________________________________________________________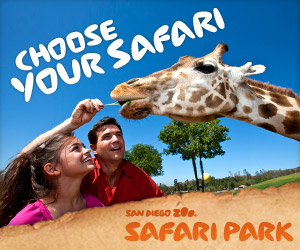 New Openings at San Diego's Major Attractions
Consistently rated one of the top family destinations in North America, San Diego is a year-round vacation spot for families with children of all ages. The region offers a variety of family friendly activities and world-class attractions like the San Diego Zoo, San Diego Zoo Safari Park, SeaWorld San Diego and LEGOLAND California Resort.
Following is a highlight of the newest offerings at San Diego's major attractions, including the world's first LEGOLAND Hotel and a brand-new waterpark by SeaWorld San Diego, that are scheduled to open this spring and summer.
SAN DIEGO ZOO
Opening May 2013, the Conrad Prebys Australian Outback exhibit showcases some of the wonders from the Land Down Under. Visitors can venture through a eucalyptus grove and discover species from wombats to wallabies and kookaburras to cockatoos. The Australian Outback exhibit culminates at a Queenslander house-style care center that overlooks a forest for the Zoo's Queensland koala colony - the largest koala colony outside of Australia.
This spring and summer, guests can also see the adorable new Chinese Giant Panda cub Xiao Liwu (translates to "Little Gift") at the San Diego Zoo. Born July 29, 2012, the cub is the sixth Giant Panda born at the San Diego Zoo and is on display weather permitting from 9 a.m. to noon daily. Only 1,600 Giant Pandas are believed to exist in the wild and the San Diego Zoo is home to four of these endangered species.
LEGOLAND CALIFORNIA RESORT
On April 5, 2013, LEGOLAND California Resort will open the world's first LEGOLAND Hotel in Carlsbad in San Diego's North County region. The new hotel, adjacent to the famous theme park, will feature 250 LEGO-themed guest rooms, with a choice of floors dedicated to three popular LEGO lines: Pirate, Kingdom or Adventure. Rooms include two separate sleeping areas, with a queen-size bed for grown-ups, and a separate area for up to three children, complete with a bunk bed, pull-out trundle bed and separate TV. The hotel also includes themed elevators and play areas, a buffet restaurant and heated swimming pool, all located at the main entrance of the LEGOLAND California theme park. LEGOLAND Hotel guests also receive entry to select LEGOLAND rides and attractions before the park officially opens.
Opening March 8, 2013, LEGOLAND's newest attraction is the 4-D movie LEGO Legend of Chima. Showing throughout the day at the LEGO Show Place Theater, guests will participate in a wild chase through the imaginary land of Chima with young animal characters based on the LEGO World of Chima products, including a battle between Laval the Lion Prince and Cragger the Crocodile Prince.
SEAWORLD SAN DIEGO
Opening June 2013, guests can celebrate at SeaWorld San Diego with the newest attraction: Madagascar Live: Operation Vacation, an original live musical show. The 20-minute musical features the characters from the Madagascar movie franchise, including Alex the Lion, Gloria the Hippo, King Julien, Mort and the Penguins as they embark on a fun-filled vacation adventure. The show features rock/pop music performed by a live band and includes both classic and original songs. The characters will also conduct meet and greets with park guests.
On February 14, 2013, SeaWorld San Diego celebrated the birth of a baby killer whale, the sixth successful killer whale birth in the park's 49-year history. The new male calf was born to killer whale Kasatka, estimated to be 37 years old, at Shamu Stadium under the watchful eyes of SeaWorld's zoological team members. The newborn can be seen on occasion frolicking with its mother in the killer whale tanks during its early rearing period.
AQUATICA SAN DIEGO
Opening this summer in Chula Vista in San Diego's South Bay, Aquatica San Diego™ is a new SeaWorld waterpark that features exciting waterslide attractions in addition to guest experiences with a variety of exotic animals. Aquatica San Diego blends up-close animal experiences, waters from serene to extreme, high-speed thrills and a sandy beach for guests of all ages to enjoy.
Happiness is calling in San Diego. For more information on San Diego's offerings, including exciting vacation packages and valuable coupons for attractions, restaurants and more, visit the San Diego Tourism Authority's website at www.sandiego.org or call 619-236-1212.
________________________________________________________________
   By Air & By Sea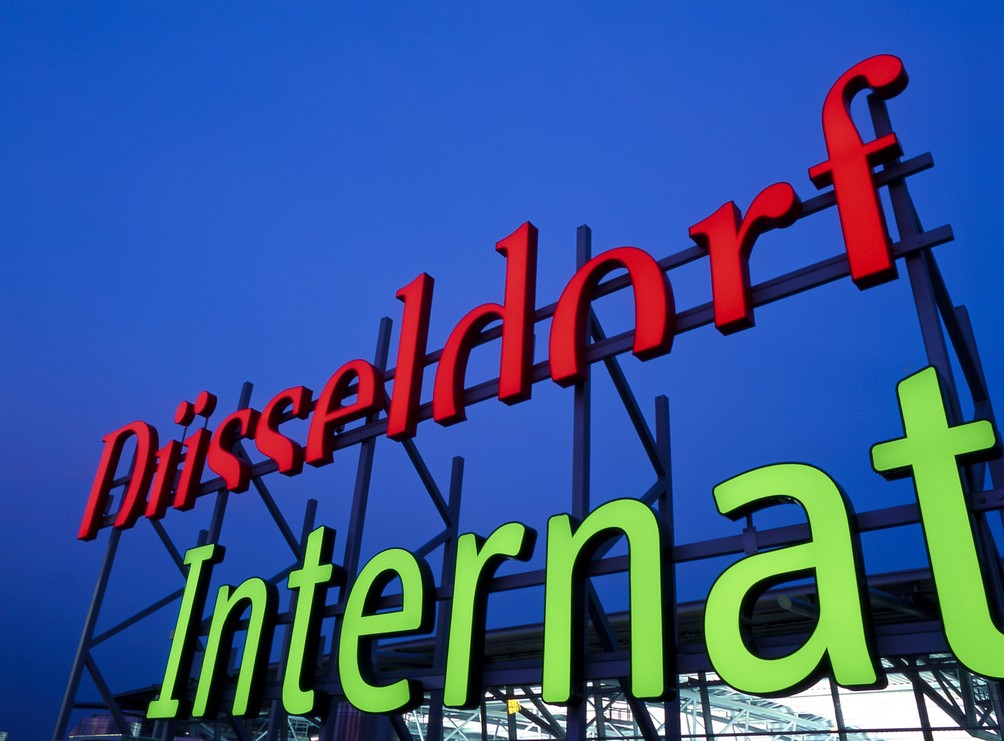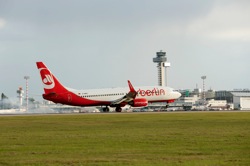 Düsseldorf International Airport's (DUS) Summer Schedule Brings More Direct Germany Connections for American Travelers
North American travelers will have more direct options for Germany and 180 worldwide destinations via DUS. American Airlines (AA) begins non-stop service from ORD; Air Berlin increases the number of flights from JFK, LAX, and MIA; and the Oneworld codeshare partnership of both airlines plus existing Lufthansa NA connections create many new options for connecting flights via DUS - 60 airlines to 180 destinations worldwide.
Düsseldorf, Germany – Even more long-haul flights and connections to destinations across the world – that's the great news about the new summer schedule for DUS, Germany's Next Generation HubTM . Effective March 31, 2013, 60 airlines will fly to 180 destinations in 50 countries, including many new and attractive routes, especially for North American leisure and business travelers.
The new flight options between North America and DUS in detail:
AA will offer daily non-stop connections between ORD and DUS, starting on April 12, using Boeing 767-300 ER with two classes, 30 seats in business and 195 in economy class. AA is a Oneworld partner along with Air Berlin – Germany's second largest airline with DUS as one of its hubs – which creates many new options for connecting in both Chicago and DUS for travelers flying to and from either airport. Connecting is easy at DUS: With only one terminal building, DUS offers a minimum connecting time of 35 minutes.
The new AA connection is the second non-stop flight between ORD and DUS. Lufthansa has been flying the Chicago route successfully for many years.
In addition, Air Berlin will increase the number of weekly flights on other US routes: New York (JFK) to DUS will be offered 10 times a week, up from 7. Los Angeles (LAX) to DUS will go up to 4 times a week from 3; and Miami (MIA) to DUS will become a daily flight, up from 5 times a week.
Both Air Berlin and Lufthansa use DUS as a hub (no other European airport is a hub for 2 major airlines). This gives travelers many excellent options for quick and convenient worldwide connections via the airlines' extensive networks, including several new destinations:
Air Berlin will start flying to Cagliari (3 times a week), Rimini (once a week), and Rostock (once a week).
Lufthansa features 5 new flights in its network: Glasgow (6 times a week), Cardiff (once a week), Mallorca (21 times a week), Menorca (2 times a week), and Jerez de la Frontera (3 times a week).
Several new airlines will start flying from DUS, including Spain's "Vueling" (DUS – Barcelona) and Iceland's "Wow Air" for flights to Keflavik/Reykjavik.
Air China increases the number of Beijing connections to 4 a week, up by 1, adding another major long-haul flight. For more information, visit www.visitduesseldorf.de.
_________________________________________________________________
Sense of Style
___________________________
NEW HASSLER PENTHOUSE SUITE
 Following almost a year of construction and interior design work, Rome's iconic Hotel Hassler Roma has unveiled the brand-new 4,300-square-foot Hassler Penthouse Suite located on the hotel's eighth floor. The full-floor "SuperSuite" offers guests a luxurious and secure "home away from home,"
featuring three bedrooms, four bathrooms, two panoramic terraces, a fully equipped kitchen, large living room, dining area, cocktail bar and access to all of the Hassler's five-star amenities.
The Hassler Penthouse Suite was brought to life by
the vision of Roberto E. Wirth, the Hassler Roma's President and Managing Director. The "SuperSuite" features two fully furnished panoramic terraces with breathtaking views of the Spanish Steps, Villa Borghese gardens, St Peter's Basilica and the Pantheon. The Hassler Penthouse includes beige Botticino marble floors, elegant furniture - such as a horsehair bed-end trunk and footstools - and luxurious Hermès fabrics in hues of dove grey, burgundy and orange.
The two master bedrooms each have access to their own private terraces, and feature sitting room areas, large walk-in closets, desks and large LCD-screen TVs with DVD players. The bathrooms are designed with panoramic windows overlooking Rome's city center, black quartz countertops and floors, double sinks with hand-hammered stainless steel and chromatherapy showers. A third, smaller staff bedroom has its own adjacent bathroom and panoramic balcony and full video surveillance system.
The living room also has access to one of the suite's terraces and features a grand piano, a fully stocked bar and a dinner table for eight with Dibbern Bone China tableware that has been specially designed for the Hassler Penthouse Suite. The kitchen is decorated in tones of grey with a black quartz floor and features induction cooktops and a full-sized refrigerator filled with Champagne, juices and other beverages.
A state-of-the-art music and lighting system offers wireless HiFi technology and presents more than 100,000 radio stations and shows from around the world. Additionally, the lighting and curtain shutter system is controlled by touch screens placed throughout the suite.
For more information on the Hotel Hassler Roma, visit www.hotelhasslerroma.com.
ABOUT THE HOTEL HASSLER ROMA:
Set atop the Spanish Steps and featuring a panoramic view of the entire city, the Hotel Hassler Roma is owned by President and Managing Director Roberto E. Wirth, fifth generation of a famous Swiss hotelier dynasty. For more than a century, Hotel Hassler Roma continues its legacy as Rome's five-star lodging of choice for the world's elite and discerning travelers. Each of the 96 rooms, 14 of which are suites, is individually designed with an elegant combination of classic and contemporary touches. Highlights include the Michelin-starred panoramic restaurant Imàgo, the Salone Eva and Palm Court restaurant and the Hassler Bar, as well as the neighboring, Hassler-owned Il Palazzetto: a hotel, wine bar and special event space. (www.ilpalazzettoroma.com).
_________________________________________________________________________________
Book Exclusive Luxury Hotel Casa San Agustín for Weddings, Board Meetings or Family Retreats

For weddings, the enchanting walled city, horse drawn carriages, and flowering vines trailing from balconies provides the perfect backdrop for a picture perfect day. Inside the hotel, the bride will have her own spacious suite to prepare for her special day, while the bridal party and family will be within their own private "casa" to celebrate. You'll take away a lasting impression and experience for years to come.

Invite your extended family and friends for anniversaries, special birthdays, or a family reunion. With a series of private terraces, lounge areas, and dining facilities, where everyone will have a corner to escape to for their own privacy while coming together to celebrate any special occasion, all within the private enclave of the hotel.

Casa San Agustín offers a secure option for board meetings that require the utmost in privacy. The hotel has incorporated the latest in technology and conveniences for today's discerning business travelers. For the purposes of entertaining business clientele, from small dinners to larger parties, there could be no better choice.

Restaurant Alma makes up the hotel's centerpiece, offering dishes that mingle flavors from Colombia through South America, and onward to the South Pacific. Whether planning a formal multicourse sit-down dining experience in the elegant interiors, or passing plates in a more casual setting within the poolside courtyard, Alma will create inspiring menus to fit your occasion.

The 30 beautifully handcrafted and individually designed rooms and suites offer captivating interiors with elegant furnishings and design details. Charming outdoor settings include courtyard pool with lush vegetation and historic aqueduct. A rooftop terrace affords vistas of the colorful architecture defining the Old Town. Casa San Agustín offers a memorable and picturesque setting perfect for those seeking a discreet getaway requiring space and privacy. Reserve for exclusive use starting at $28.530.000 COP / $17,111 USD* per day (2-day minimum).

The rate includes exclusive rental of the 30 rooms for 60 guests with full breakfast. Catering from Alma restaurant, taxes, and gratuity are additional. For reservations or additional room rates, please email info@hotelcasasanagustin.com, call call + 57 5 681 0000 / US Toll-Free 855 272 1122 or visit www.hotelcasasanagustin.com

    Casa San Agustín, located within the walled city of Cartagena de Indias, invites you to reserve an exclusive and private retreat unlike any other in Colombia. Offering the utmost in privacy, book the entire hotel of 30 deluxe rooms to create exclusive dream weddings, family celebrations, or board meetings for up to 60 guests. Casa San Agustín offers the essence of a luxury residence blending old world charm with totally modern sophistication.

Rates Starting At $17,000 USD* Per Day In Cartagena de Indias
____________________________________________________________________________________
Hotel Shangrila in Santa Monica, California Announces Two Suite Getaways In Celebration Of Final Touches To 1939 Architectural Landmark
Hotel Shangrila in Santa Monica, one of Los Angeles'iconic oceanfront landmark hotels originally built in 1939, has recently announced two new special "Suite"packages that combine urban sophistication and personal rejuvenation.
Just in time for Spring, the two packages,"The Artful Lodger" and "Your Very Own Private Shangrila," were designed in celebration of the hotel's multimillion dollar "A Star is Reborn" renovation and finishing touches of interior décor as part of its total design remake. The special packages are both designed to let guests experience a gracious and completely relaxing stay in dramatically decorated suites and are available through December, 2013.
Great care has been taken to renovate each of the property's 71 suites and rooms with period furnishings and authentic collectibles sourced from the Art Deco period. All accommodations have European-inspired modern bathrooms and a host of thoughtful amenities.
The hotel boasts a classic Streamline Moderne architecture and has been a popular hideaway for decades with guests ranging from presidents and luminaries to movie stars, artists, tastemakers, insiders, cultural influencers and world travelers.
"Hotel Shangrila is an architectural gem," says Henri Birmele," general manager. "Throughout the hotel, we have paid attention to every last detail. This has allowed us to offer guests a luxurious, one-of-a-kind and memorable experience in delightful Santa Monica."
The two packages are as follows:
The Artful Lodger
One Bedroom Suite Accommodation
Private Towncar to Getty Villa
Entrance and Reservation for Getty Villa
Relaxing Foot Massage at Sybaris Rejuvenation Lounge for Two
Surprise"House" Confectionary Turndown Chocolates
Complimentary Valet Parking
The Artful Lodger applies to one or two persons in the room, nightly, valid through 2013, subject to availability, and is exclusive of tax and gratuity.
Your Very Own Private Shangrila
Veranda Suite Accommodation with outdoor verandas with view of the sea
Al fresco Breakfast
Stocked Refrigerator with Santa Monica's famous Farmers Market produce
Entrance to Soulcycle - the ride which delivers an intense full-body workout with a fun and energizing atmosphere
Complimentary DVD of the film "Lost Horizon" James Hilton's classic 1933 novel in which Shangri-La is an isolated earthly paradise populated by immortal and ageless residents. All are promised eternal youth.
Dual Massage at Sybaris Rejuvenation Lounge for 90 minutes
One of the hotel's highly touted signature cocktails
Your Very Own Private Shangrila package is available to one or two persons, nightly, valid through 2013, subject to availability, and is exclusive of tax and gratuity. For complete package details, go to www.shangrila-hotel.com
 or call (310) 394-2791.
The award-winning Hotel Shangrila, is perched at the midpoint of the 20-mile wide Santa Monica Bay coastline, overlooking the Pacific Ocean, with views of the Santa Monica Pier and its iconic Ferris Wheel and Malibu to the north and just a few blocks from Santa Monica shopping and restaurants. Hotel Shangrila is a member of Small Luxury Hotels, an international collection of high-end hotels; has received TripAdvisor's 2012 Certificate of Excellence Award, the 2009 Santa Monica Conservancy Award; named to California Home & Design Magazine's "#3Sexiest Hotel Rooms in Los Angeles;"and recognized by Oyster.com as the "Best Boutique Hotel in Los Angeles." The 71-room property is a rare example of Streamline Moderne design which appeared towards the end of the Art Deco period. The hotel is known for the residential feel, offering a large choice of suites, many equipped with full kitchens. Frequented by celebrities and world travelers alike, the hotel offers a full-service restaurant and bar, Suite 700 -- the panoramic rooftop bar, a pool, Courtyard, cabanas, exercise room and Sybaris Rejuvenation Lounge. Style, design, comfort, intimacy and location,at 1301 Ocean Avenue in Santa Monica, California 90401, are just a few of the reasons visitors choose to stay at Hotel Shangrila. For more information and to reserve: www.shangri-la.co, telephone (310) 394-2791.
---