Tel Aviv Goes Digital for Tourists: 100,000+ Visitors use Nonstop City's Free Wi-Fi in 2014
Over a quarter of a million unique users logged into the system overall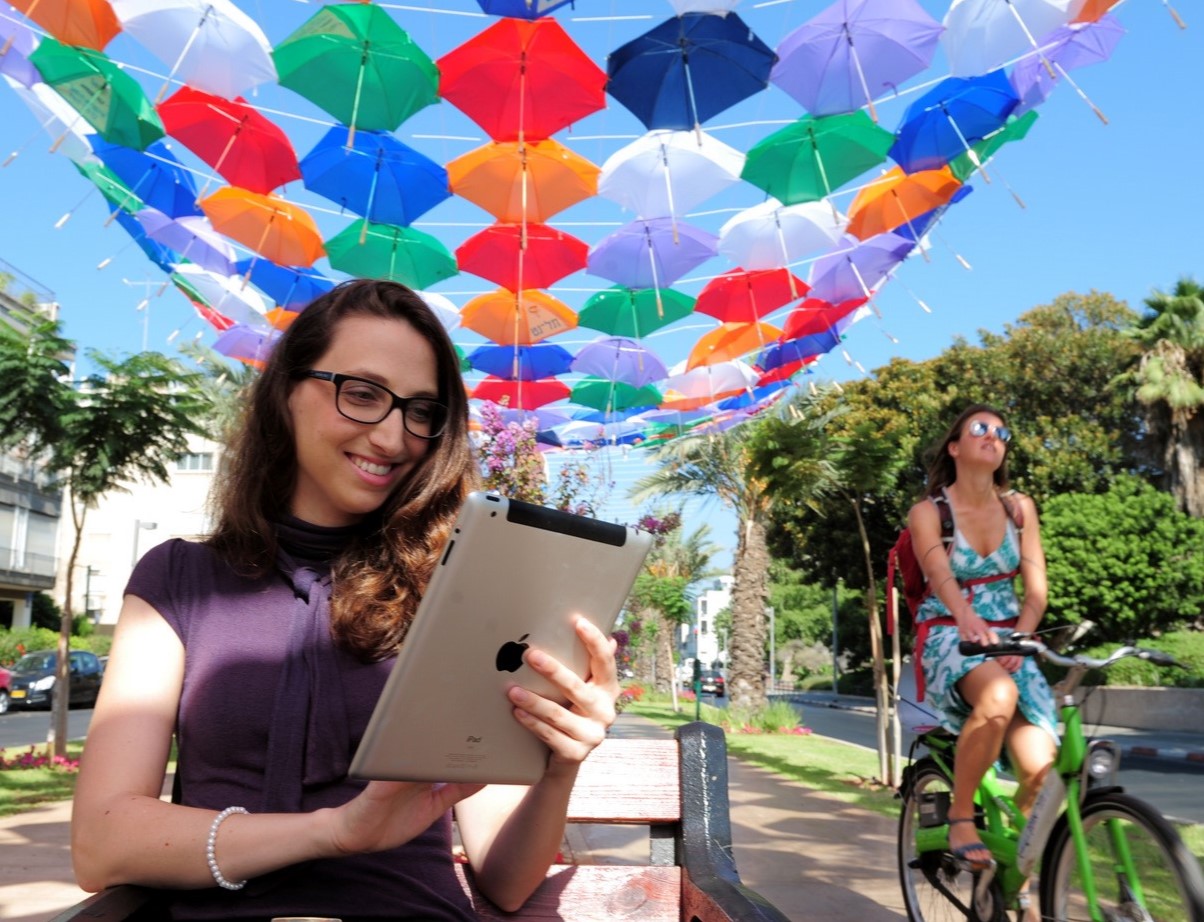 Tel Aviv's free Wi-Fi system, launched by the municipality a year and a half ago, includes 180 free hot spots covering 3.7 million square meters and encompassing the entire city. The Nonstop City's world-famous beaches, boulevards, coffee shops, bars, parks, and startup hubs are all covered by the free Wi-Fi zones. 
According to the latest data from 2014, more than 50% of entrances were made by tourists visiting Tel Aviv, with 85% of entrances made using smart phones. 298,272 unique users entered the network in 2014 with a total of 579,917 entrances overall.
The data shows that only 36% of entrances were made in Hebrew with English being by far the most popular language at 41%, Russian 4% and French 2.5%. The most popular areas for Wi-Fi users were in the center of the City, its markets and of course, Tel Aviv's beaches. 
The Wi-Fi initiative is part of a number of projects lead by Tel Aviv-Yafo Municipality and is one of the reasons for Tel Aviv's coveted international recognition as the 'World's Smartest City' at the Smart City Expo World Congress in Barcelona this past November. Other projects include the Digi-Tel Residents Card which facilitates direct 'smart' communication between the Municipality and the residents of Tel Aviv. 
Hila Oren, CEO of Tel Aviv Global: "Today, access to free Wi-Fi is a basic service – just like it's a City's job to connect people to water and electricity –it is also our job to connect people to the web- free Wi-Fi is a new aspect of city-making. It's only fitting that Tel Aviv, with its more than 1,000 startups – the largest concentration of innovation per capita on the globe – leads the world in this field as well." 
In a recent ranking by Savills, Tel Aviv was ranked as one of the world's top three tech cities, alongside San Francisco and Austin.
____________________________________________________________________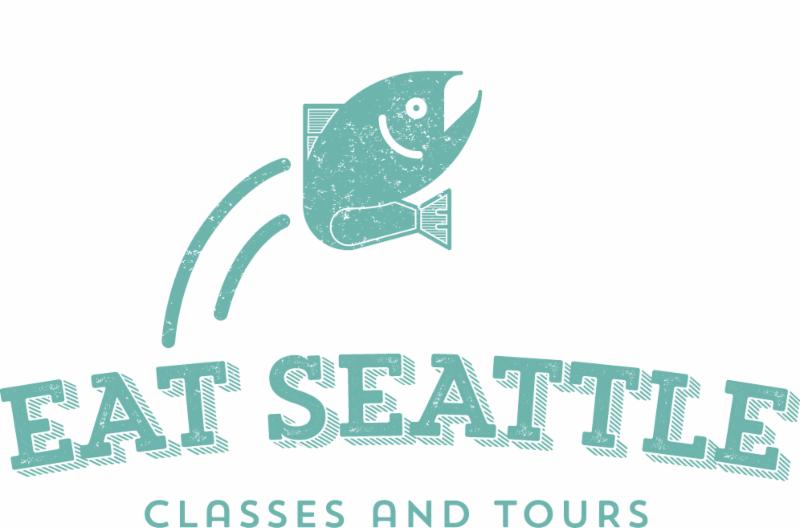 All New 'Eat Seattle' Launches Year-Round, Chef-Guided Culinary Experiences for Travelers and Locals at 
Seattle's World-Famous Pike Place Market
Inspired by the truly unique food culture of the Northwest, new Seattle-based business Eat Seattle today announced its launch of year-round premium culinary experiences. Eat Seattle is a food tour and cooking class company that presents the Pike Place Market, its vendors and their products through chef-guided tasting tours and hands-on cooking classes at Pike Place Market that specifically highlight the foods of the region to locals and tourists alike. Classes and tours are on sale now; tasting tours get underway starting May 16, 2015, cooking classes start June 13, 2015.
Dreamed up and created by Paris Le Cordon Bleu graduate, Liz McCune, Eat Seattle aims to present the vendors and products seen during its tours of the Market in a way that encourages an appreciation for the unique ecosystem of the Pacific Northwest. "I really found my inspiration for Eat Seattle after a year spent eating my way through Europe," McCune commented. "When I got back home to Seattle, the perspective made me realize just how unique the Northwest is in terms of its Native American culture, fishing industry, wine producing climate and micro brew-scene - I couldn't quite replicate any of my experiences abroad here in town so I decided to create it myself." Utilizing Seattle's incredible access to wild, fresh seafood, its food community's vast knowledge of sustainable and organic food production, and the Pike Place Market - Eat Seattle was born.
The 2-hour Tasting Tour of the Market will journey through Pacific Northwest culture through the eyes of a chef. Tour-takers will taste Seattle's best artisan vendors in the world-famous Pike Place Market; they'll learn where the chefs shop, how they select their seasonal produce and daily proteins, and get a sense for where the locals hang out. The tasting tours are capped a ten guests per tour to create a very intimate, special experience. McCune has carefully brought together a roster of exceptional local chefs to lead the tasting tours. These chefs are familiar with the local history and have long-standing relationships within the Market community and thus can endorse the quality of each vendor that tour-takers will learn about during the experience.
The Farm-To-Table Cooking Class led by celebrated Seattle Chef Emily Moore (21 Acres Center;  The Painted Table where she famously received local critic John Hinterberger's first four-star review in 17 years of reviewing restaurants) expands upon the Tasting Tour; this 3.5-hour experience offers a produce tour through Pike Place Market, guided by the Chef who will explain the local and seasonal produce as she selects the ingredients for the 3-course menu to be cooked. The tour culminates in the beautiful Atrium Kitchen at the Market where Chef guides the class in preparing the menu, providing tips on cooking techniques, all while offering information about the meal and tidbits of Seattle's culinary history.
"After one year of European travel, what I remember most fondly were the food experiences my husband and I shared," McCune commented. "The guided tour of the Boqueria Market in Barcelona; sipping wine and making new friends as we whipped up Paella in a nearby kitchen - these are my cherished memories. My hope is that cooks and non-cooks, tourists and Seattleites will all enjoy these experiences and learn something new about the Northwest and its culture while also sharing a laugh and enjoying some light-hearted fun with food."
All ingredients used in the Eat Seattle Cooking Classes are sourced in the Northwest and 100% organic. Eat Seattle proudly partners with Pike Place Market and the following vendors: BB Ranch, Beecher's Handmade Cheese, Frank's Quality Produce, Indi Chocolate, MarketSpice, Local Color, Pure Food Fish Market, and more. For the most up-to-date list, visit us online at: EatSeattleTours.com.
_________________________________________________________________________________
AT SEA . . .
The First Few Hours Of Your First Cruise
Some Tips for a more enjoyable and safer cruise.
You may have been dreaming of it for years, and planning for it for months but as the beginning of your first cruise draws near you may be getting nervous. You are facing the unknown, a pleasant one but still something new and untried, something out of your normal comfort zone. If it is a honeymoon or company event, the stress is even greater. Seasoned cruisers generally have a few tricks they have picked up in previous cruises that allows them to fit in right away. We are going to give you some tips that will help you feel more comfortable and enhance your safety.
Before the Cruise.
The beginning of your cruise is in many ways like getting on an aircraft for an international trip. Your luggage is checked in curbside or taken directly to the ship from the airport. Since you are separated from your luggage for a number of hours it is best to carefully prepare your carry on. Carry your valuables and medicine with you of course. Also, carry a change of clothes and if the weather is suitable your swim suit or other causal clothing to sit around the pool. When you enter the cruise terminal, your hand carried luggage is inspected and you check in getting your boarding card. The boarding card is more than just entry to the ship. It allows you to use your on-board account for purchases, is the key to your stateroom on many ships and allows you to get off and on the ship in port. Guard it carefully.
On-board
Once you are on-board, it best to go directly to your stateroom. Generally your first impression of the interior of the ship is the centrum in all of it glamour. However, as soon as you enter the area of the staterooms that quickly fades. Some elevators are not available to guest at this time as they are being used for luggage delivery and you will see piles of luggage waiting to be delivered. Cabin stewards may still be cleaning some cabins. Do not worry about it, things will look better shortly. When you arrive at your stateroom, secure your valuables and change into your causal clothes. On the back of the cabin door is the emergency instructions which include your assembly point / muster station in case of emergency. The boarding card should have the same information. Look the information over and locate your life jackets. You will have a safety at sea drill later, so at this point you are just checking it is there.
In your stateroom you will find a newsletter that has a schedule of the days events. The newsletter generally has a small map of the passenger areas of the ship. Grab the newsletter and head to the nearest stairwell not being used by the luggage handlers. At each stairwell will be a ship map. One portion will show the layout of the deck you are on and another will have a side view showing the different decks and your location. On the public decks, there may also be a model of the ship with the different areas highlighted.  Find where you are and head towards the pool deck or other open deck.
Self-orientation.
Cruise ships today are huge, if you took the decks and laid them out, side by side, the space would be the size of a small town. When you arrive at the open deck find a place to sit down and relax. Look over the newsletter and see what going on later and what interest you the most. Many first time cruiser look lost the first few days. This is often because they cannot think in three dimensions, they can't find what they are looking for because it is on a different deck. Select a few places for you to find, then head to the bow of the ship on a public deck. As you do, notice what is on the level. When you reach the furthest forward you can go, check your map and plot your route to one of your selected locations. Do not use the elevators if you are physically capable of using stairs, it easier to remember the number of flights of steps. Again, notice what is along the way. When you arrive, plot a route to another location. Most people start to be comfortable getting around the ship with just a few locations if they take the time to do this orientation as soon as possible. The sooner you start after boarding, the less crowded the ship will be with people walking around lost. One of the newsletter items will tell you where and when food is being served. Head to someplace serving food, get something to eat and relax for a while. Make sure you drink a few glasses of water, it is easy to get dehydrated on a cruise ship.
Safety at Sea Drill AKA the Lifeboat drill
International laws require each cruise ship to conduct a Safety at Sea Drill, within the first few hours of a ship sailing. Most cruise lines do the drill after embarkation is complete but before the ship actually sails. The time of the drill is in the newsletter and there will be ship wide announcements leading up to it. Ten or fifteen minutes before the announced time of the drill, head back to your stateroom and get your life jackets. The life jackets are large, many people find them awkward to walk in and wearing them can be hot as well as uncomfortable. To minimize your discomfort, after retrieving your life jacket head to your muster station. As soon as the drill starts, you must put on your life jacket. Plan to reach your muster station before the drill and save yourself some discomfort. Some cruise lines use public rooms as muster points while others have the muster points at the lifeboat. Once at the muster station the crew will account for everyone. Participation in the drill is mandatory and each person must be accounted for. When everyone on-board is accounted for, the person in charge of each muster station will give a safety briefing.
__________________________________________________________________
AdventureSmith Explorations Now Offers Cuba -
Announces 8-Day Small Ship Cruises
Beginning December 2015
TAHOE CITY
, CA
, April 30, 2015
– Small ship cruise expert AdventureSmith Explorations
http://www.adventuresmithexplorations.com
is venturing into new waters. The company has engaged a three-masted schooner,
Panorama
, to cruise the Caribbean carrying American travelers who for the first time in over 50 years can now visit the island nation of Cuba and meet its people.  
Launching in December 2015 and scheduled into April 2016 will be a series of eight-day adventures called the
Cuba People to People Cruise
aboard a recently refurbished 49-passenger sailing vessel. The program begins and ends in Miami with round trip flights to Havana included in the fare. The ship stops in five ports along Cuba's western and southern shore.  
The per person, double cabin rate is from $4,799. Guests use the ship as a floating hotel as they enjoy daily shore excursions.  Included in the rate are round-trip air fare from Miami, all meals from arrival in Cuba to breakfast on departure day, cabin accommodations, Cuban visa, mandatory Cuban medical insurance and transportation. The Cuba People to People cruise has obtained all the required licenses for American citizens traveling from the US, which are included in the price of the trip.  
"A strategic advantage
AdventureSmith Explorations
brings to the excitement of a newly engaged Cuba is the fact that we are traveling only in small ships. This offers the flexibility and access to enter ports along Cuba's coast that may not yet be available to larger vessels," said Todd Smith, founder/owner. The itinerary includes stops in Havana, Maria LaGorda, Cayo Largo, Trinidad and Cienfuego. Most of the sailing occurs at night as guests sleep. Come morning, the ship is in a new harbor where guests on escorted tours discover this island and meet its people.  
"A socialist republic since the 1959 revolution when Fidel Castro seized power, Cuba was once the last stronghold of Spanish power in the region. Now one of the last remaining vestiges of state socialism, Cuba offers authentic interactions with real people in one of the most isolated places in the world," Smith added.  
The program's goal is to help facilitate an unscripted, honest exchange between people of two nations whose leaders for the past 50 years were at odds with one another.  Guests will be introduced to Cuba's rich artistic heritage: pre-Columbian cultures, the splendors of Spanish colonialism and internationally acclaimed contemporary art.  
"This is a country of great natural beauty: magnificent mountain ranges and fertile plains of sugar cane and tobacco and some of the best beaches in the world," Smith added.  
Old Havana, harboring five percent of Cuba's 11 million people, is a UNESCO World Heritage Site and said to be the most beautiful city in the Caribbean. Here and throughout the week visitors will meet an easy-going, multi-racial population whose greatest enthusiasm is reserved for music. It is the home of the modern rumba, actually of African origin, the mamba, the cha-cha and the salsa and Cuban jazz. While most meals are taken on the ship, local cuisines are enjoyed on scheduled stops at restaurants and paladors (in-home businesses).  
Guests visit a community cooperative to hear about the challenges locals face while relying less on government and trying to generate income by being more entrepreneurial. Cultural exchanges include an evening with the Buena Vista Social Club and a visit with the Community Cultural Project of Quisicuaba that delves into the folk culture of the free blacks who came from the Angolan Basin in the 16
th
 century. On a nature preserve guests relax on a beach and visit a beekeeping and honey production center. The National Park at Guanahacabibes reveals 140 archaeological sites. On Cayo Largo, a limestone island of mangroves and salt pans, guests move from discussions with Cuban sports, culture and mass communications experts and local doctors to a sea turtle breeding center and an afternoon of snorkeling. Trinidad is a meticulously well preserved Spanish colonial town known as the Pearl of the South with its cluster of Neoclassical structures.  
The 178-foot Panorama, built in 1993, was renovated in 2009. She cruises at 11 knots and has performed several Atlantic Ocean crossings; she has also sailed from the Syechelles to Monte Carlo and from the Black Sea to Tunis. Aboard the ship guests can mingle in the outdoor areas or in the two lounges or library. An on-board pianist plays as guests relax over drinks. Off of a swimming platform guests can dip into the sea when weather and anchorage conditions permit.  
AdventureSmith Explorations notes that travel to Cuba is still restricted for Americans and a special travel visa is required. Read their
Cuba Cruise FAQ
to learn more about how Americans can travel to Cuba and the included licenses aboard this Cuba cruise.  
For information, availability and 2015-2016 reservations, Phone: 800-728-2875 toll-free or visit
www.adventuresmithexplorations.com
.  
About AdventureSmith Explorations
Think Outside The Boat!
Founded in 2003,
AdventureSmith Explorations
is based in Tahoe City, CA, along the northern shore of Lake Tahoe. A recognized leader in small ship cruising, in 2012 owner Todd Smith joined the ranks of Conde Nast Traveler's prestigious Annual Travel Specialists List as the world's expert on small ship expeditions.
____________________________________________________________________

---