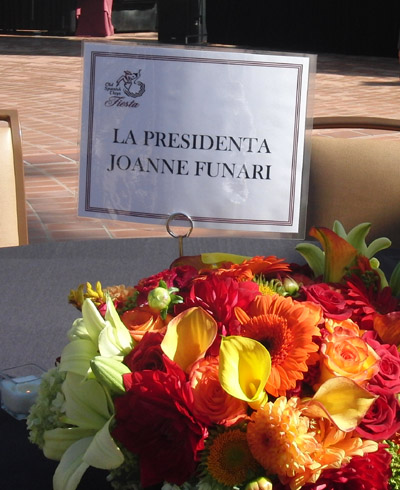 "Viva Fiesta 2011"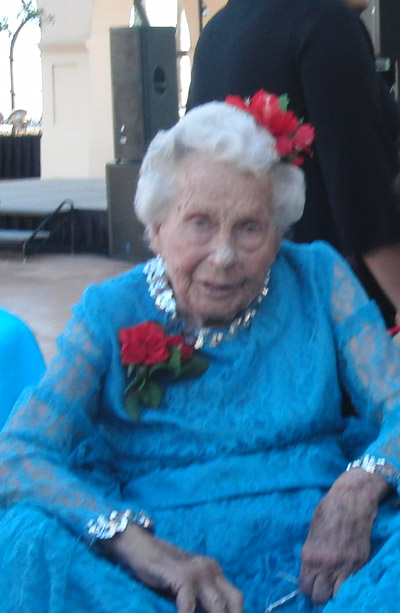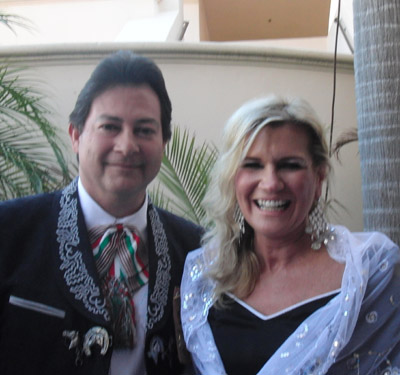 In 2011 Santa Barbara celebrated the 225th anniversary of the magnificent Santa Barbara Mission, a rich landmark tradition of Old Spanish Days. The kick-off of the Fiesta Pequena, which was fr many years overseen by Father Virgil Cordano set the tone for the week-long activities celebrating this City's proud heritage and vibrant lifestyle. Fiesta is a celebration and celebrate they did.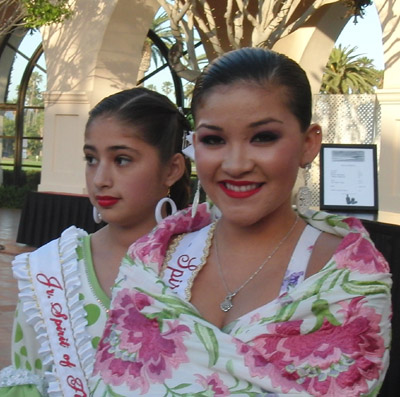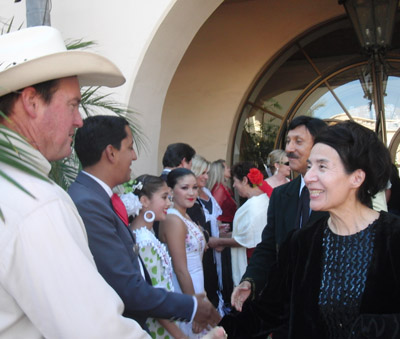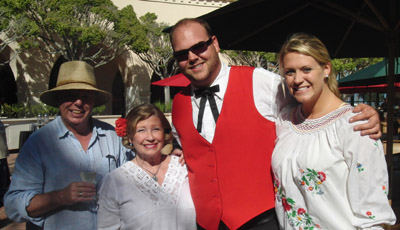 2011 also marked the 87th year of Old Spanish Days, bringing joy to the hearts of young and old alike.  Stages were filled with whirling dancers in beautiful costumes, the sound of mariachis strolling the streets could be heard, the delicious smells and tastes of authentic food to be savored and the lively entertainment of the Mercados. The dangerous tests of courage and skill in the rodeo, the floats and equestrian teams – the grandeur of the parade.  It was all a celebration of Life, History, Community, and Cultural Diversity – A Celebration of Santa Barbara.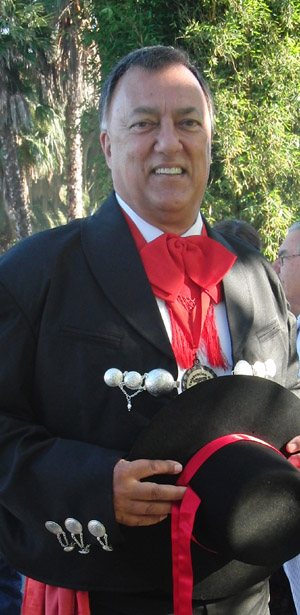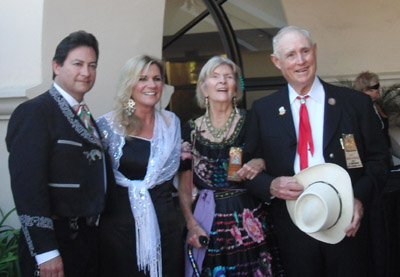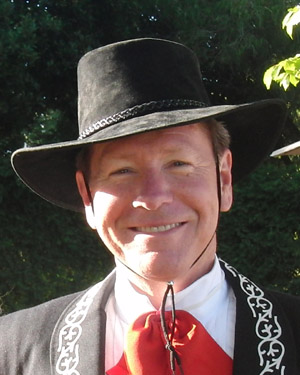 The El Presidenta's dinner at the Fess Parker hotel, where an outstanding authentic dinner was served, and Spirit of Fiesta dancers, along with little flower girls entertained guests was a beautiful night to remember. Guests arrived in costumes and walked the reception line to personally meet the 2011 officials, and area residents joined sponsors for the event to fully experience the evening gala. One couple I was sitting with were on vacation in the US for the first time from England and just bought tickets to attend. They said they were enjoying Santa Barbara so very much. Awards were presented to the area fire fighters and police by the El Presidenta who honored them for the outstanding work they do to protect and serve the Santa Barbara residents.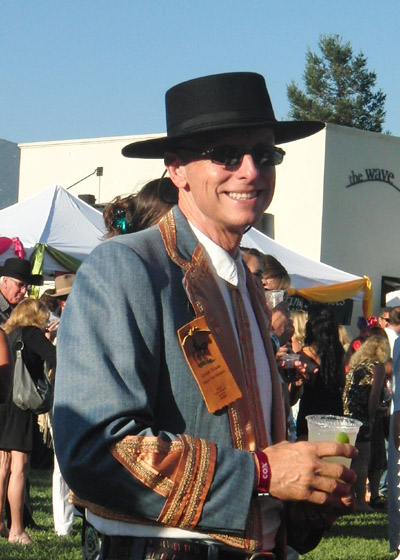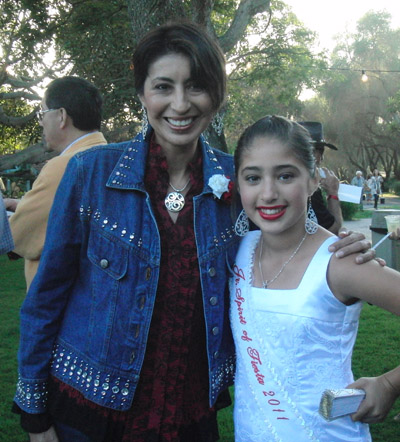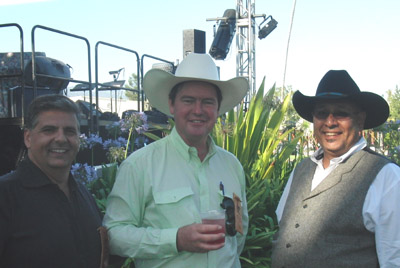 Every day during the week there was a celebration in a different area of the city. The Santa Barbara Zoo hosted a special Dignitarios dinner that is a favorite of locals and area officials. Everyone wears their best Fiesta garb, dances to great music, eats and drinks wonderful food and beverages donated by fine local restaurant and purveyors and enjoys the company of their friends and neighbors. It's a great party and the animals don't seem to mind at all.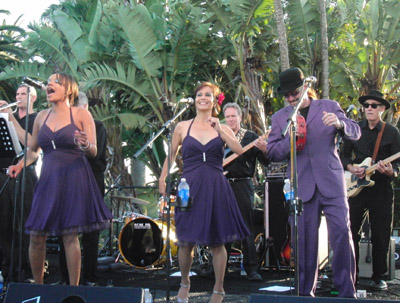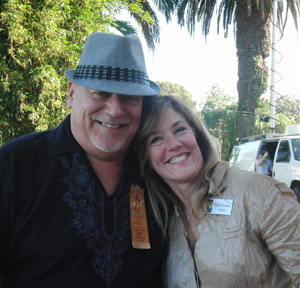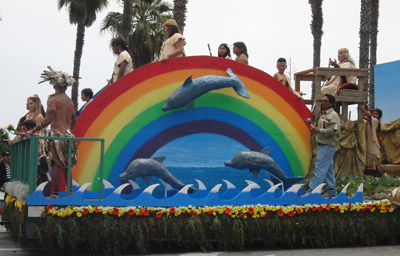 The parade and the children's parade are on seperate days and attract thousands of visitors each year. The beautiful costumes, horses in full garb, wagons with flowers, floats and marching bands make State Street the fun place to be. The children's parade is where proud parents walk the main street with their tiny children or run along the side lines taking photos of their older children performing with dance troops or kid's organizations. It's so sweet and such a joy to watch how much fun they are having.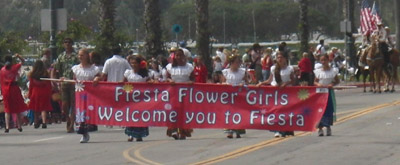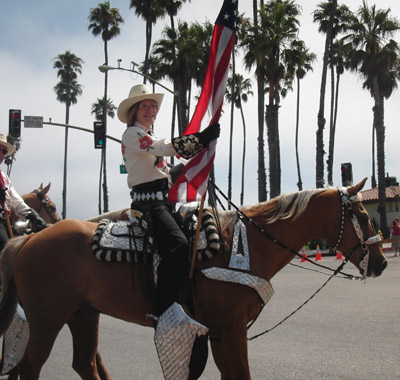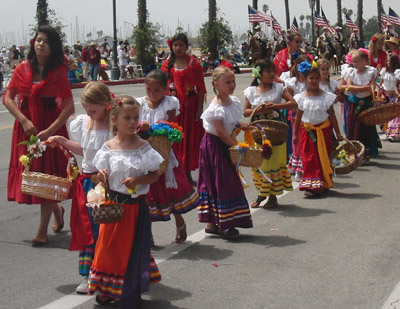 All of these activities are supported by the local media who attend to do coverage and have some fun as well. Local radio and TV stations cover the events to enable those who cannot get to the Fiesta activities to enjoy a front row seat at home. The Mercado on De la Guerra Street features live entertainment, gift items to buy and more great food.
I don't think there is anything quite like this week-long celebration anywhere in the world. It is unique in its 'one for all and all for one' experience that the entire community shares. I have come to love it. Viva Fiesta!                               BC
---
VILLAGIO INN & SPA IN YOUNTVILLE ~ NAPA VALLEY, CALIFORNIA
NAMED TO TRAVEL+LEISURE MAGAZINE'S
"WORLD'S BEST AWARDS 2011 READERS' SURVEY"
Wine Country Hotel & Spa Named In Top Hotel and Hotel Spa Categories
This is a perfect time to visit Yountville….Travel+Leisure Magazine has recently announced that Villagio Inn & Spa in Yountville ~Napa Valley, California is one of the World's Best Hotels and Spa Villagio is one of the World's Best Hotel Spas in "Travel+Leisure Magazine's World's Best Awards 2011 Reader Survey," an annual survey recently announced this summer.
Comprehensive survey results appear in this month's August 2011 issue of the magazine.  A questionnaire developed by Travel+Leisure was made available to T+L readers.  Magazine readers were asked to rate hotels and destinations spas on several characteristics. In the hotel category, respondents provided their feedback regarding rooms/facilities, location, service, restaurants/food and value.  In the spa category, readers gave their input regarding ambiance, treatments, service and value.  Villagio Inn & Spa ranked #29 and Spa Villagio ranked #8.
"This is the second time this year that Villagio Inn & Spa has received special recognition from the Travel+Leisure Magazine (In the January, 2011 issue, the hotel was named one of the "T+L's 500 World's Best Hotels Readers' Survey)," says Villagio Inn & Spa Managing Director, David Shipman. 
"We are extremely pleased that travelers responded favorably for both the hotel and hotel spa categories.  This survey, with the inclusion of both Villagio Inn & Spa and Spa Villagio, reflects our staff's commitment to consistent quality and service."
Nestled on a quaint main street in Yountville, California in the heart of the Napa Valley in Northern California's premier wine-producing region, the award-winning 112-room Villagio Inn & Spa is a stylish retreat with the visionary design of a village in Tuscany.
Lush Mediterranean-style gardens, fountains, and a flowing central watercourse set the tone of relaxed elegance, with cobbled pathways that meander through the two-story cluster-style village-like surrounds of the luxurious Villagio Inn & Spa. Spacious and airy, all guestrooms and suites feature private patios or balconies, fireplaces, oversize sunken bathtubs, in-room wine cellars, cozy robes, in-room tea, coffee and Espresso machines, and a bottle of premium chardonnay upon arrival.
A lavish champagne breakfast buffet and afternoon tea service are included with every guest stay. 
Focal point of the hotel is Spa Villagio, one of Northern California's premier luxury spa retreats, available to both hotel guests and day spa goers. Architecturally engaging, Spa Villagio's soothing fountains and serene reflecting pools lead along a limestone walkway to a grand entrance. Reminiscent of Early California design highlighting classic Mediterranean accents, including stone arched entryways and Spanish-style terra cotta clay tile roofs, Spa Villagio boasts a 13,000-square-foot-sanctuary with 16 treatment rooms and five unique sumptuously-designed private spa suites.
ABOUT THE VINTAGE ESTATE

The AAA Four Diamond award-winning Tuscan-inspired Villagio Inn & Spa shares the 23-acre Vintage Estate with its sister hotel, Vintage Inn, also an award-winning AAA Four Diamond property, a discreetly elegant French country-style inn—and the retail centerpiece, V Marketplace, a lifestyle shopping collection housed in the former 140-year-old Groezinger Winery listed on the National Register of Historic Places, that includes the V Wine Cellar and Chef Michael Chiarello's flagship NapaStyle and signature restaurant Bottega Napa Valley.  The Vintage Estate is a resort-like destination that presents Napa Valley's every indulgence within strolling distance from its luxury accommodations. Shopping, wine tasting, lavish spa experiences, hot air ballooning and international cuisine from a host of America's most lauded chefs are all comfortably accessible along the mile-long main street of Yountville.

Located in the center of Napa Valley, at 6481 Washington Street in Yountville, California,
Villagio Inn & Spa lies 56 miles north of San Francisco.  Guests can arrive via Highways 80, 101, 121 and 29. For travel and accommodation information, or to book a signature spa treatment, call 800/351-1133, or visit www.villagio.com.
---