TRAVEL ADVENTURES . . .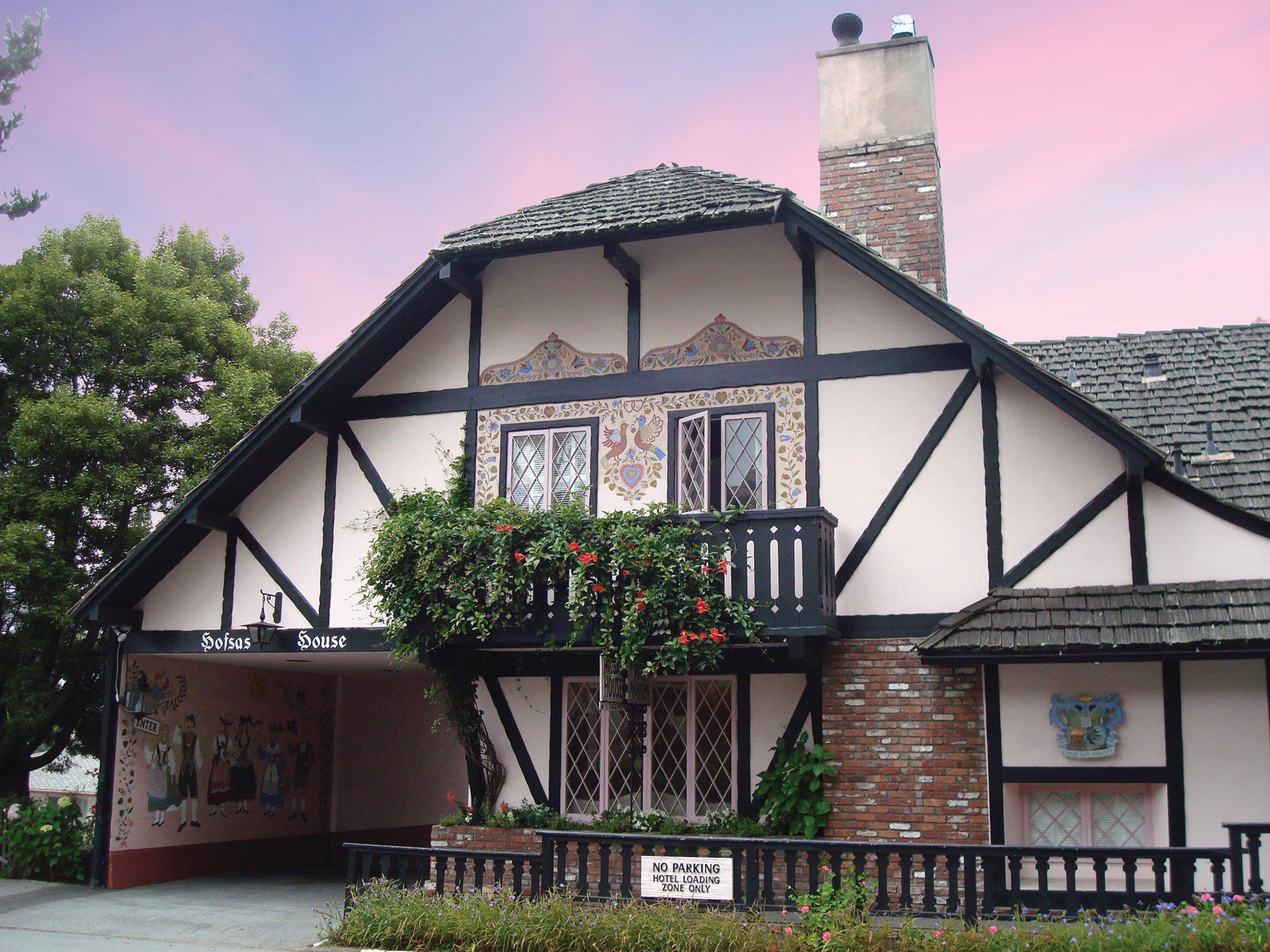 HOFSAS HOUSE HOTEL "LEISURE WITH DIGNITY"
Pandemic Compliance and European Style Meet in Carmel-by-the-Sea
By Bonnie Carroll
Living along the Central Coast is such a gift when it comes to weekend-get-away options. Carmel-by-the-Sea, located four hours from my home in Santa Barbara is a favorite for its taste of Europe appeal, especially during a time when traveling abroad is not possible, and people are opting to travel by auto to nearby vacation destinations due to COVID 19 virus challenges.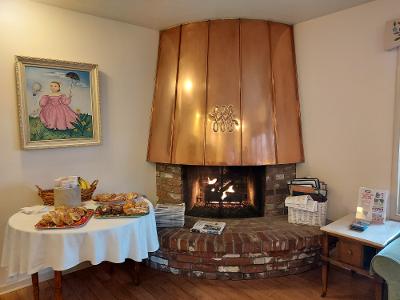 Easily accessed from the California Highway 101 or scenic Highway 1, Hofsas House offers charming Bavarian style architecture that includes Dutch doors to invite the ocean breeze, 37 uniquely different rooms and suites, some with fireplaces and ocean views, convenient parking, a child and pet friendly policy, complimentary breakfast of coffee & tea, yogurt, juice, fruit, and local baked pastries or croissants served in the Lobby each morning to enjoy on your balcony while viewing rolling hills reminiscent of those in Switzerland or Germany.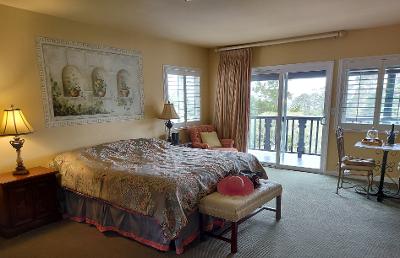 First Floor Suite with Patio, Fireplace and Kitchen Facility
In warm weather the pool and sauna are guest favorites and in cool weather a room with a fireplace can be a wonderful respite to enjoy a glass of local wine or tackle an artistic project. There is always a fire burning in the Hofsas House Lobby, where guests receive a warm welcome and are provided with local news publications, Carmel street maps and brochures on area activities.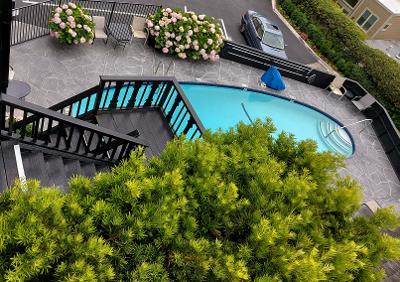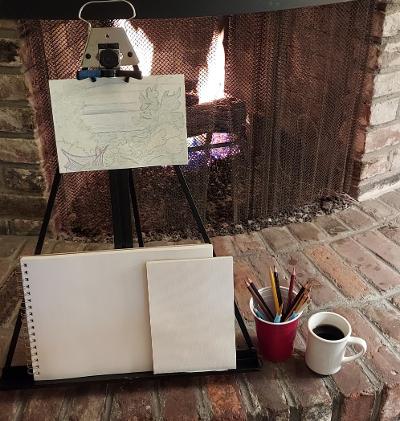 Swim in the Pool or Coffee by the Fireplace at Hofsas House
Carmel-by-the-Sea is a walking city, so they do offer an interesting historic walking tour, and it is also home to many delightful shops created by Europeans who settled in the area. A favorite of mine is the Jean de Luz monogram shop, where exquisite imported napkins, hankies, place mats, robes, slippers, kitchen aprons, table clothes, children's apparel, chic hats, artistic home objects, and numerous French beauty products are artistically displayed.  Ms. Fabulous is my women's clothing shop of choice, where the owner does an amazing job of buying beautiful resort wear, shoes and jewelry. Carmel is known as an artistic enclave and art lovers are always amazed at the fine art galleries and studios dotting its streets.
Visitors will also find restaurants representing every country in Carmel. Be aware that due to the pandemic restaurants are only serving Al Fresco on a patio or take-away and reservations are recommended. The street patio dining has given the city a fun atmosphere and everyone seems to be enjoying it. I thoroughly enjoyed a healthy brunch on the patio at Carmel Belle on Dolores Street, where the green eggs and ham is renowned and the Americana coffee on ice is a perfect way to start the day.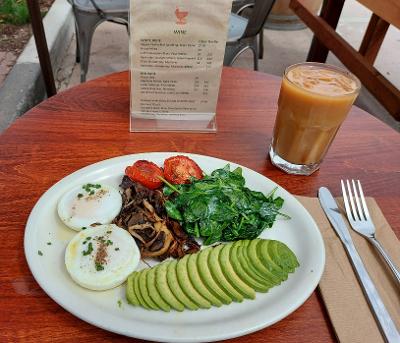 Carmel Belle Brunch
Lunch from 5th Avenue Deli has everything you could want for a European style picnic at Carmel Beach, only eight blocks away. Their home-made soups, salads, sandwiches, hot or cold entrees, and amazing desserts along with an assortment of wine and beverages will delight! It is always nice to try local wineries and there are many tasting rooms where you can buy a favorite wine to take on your picnic; some personal favorites include Scheid Vineyards on San Carlos and Dawn's Dream on Dolores Street. Also, Nielsen Bros. Market houses the oldest wine cellar in Carmel and has some real gems on their racks.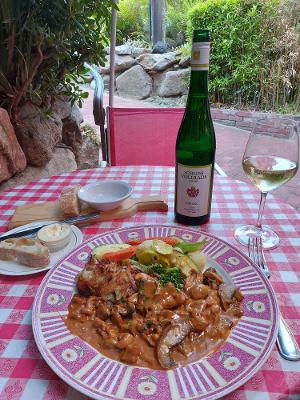 Over a decade ago a charming Swiss chef opened Lugano Swiss Bistro in the Carmel Barnyard Shopping Village, located ten minutes by car from Hofsas House. It is a relaxing venue for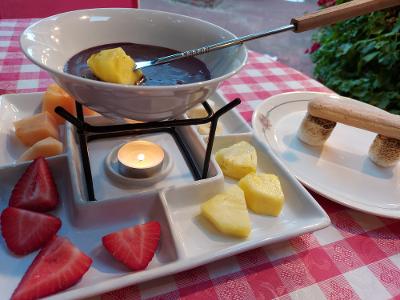 sampling authentic Swiss recipes and imported wine on the outdoor patio, where the service is outstanding. My signature Geschnetzeltes from Zurich, a plate of Swiss veal with mushroom sauce, was paired paired with a dry German wine and it was reminiscent of a trip I took to Zurich, Switzerland last October. The sweetest Swiss ending was a lovely chocolate fondue with fresh fruit and lady fingers that was insanely delicious!
The hotel history of Hofsas House is inspiring and I am pleased to share the details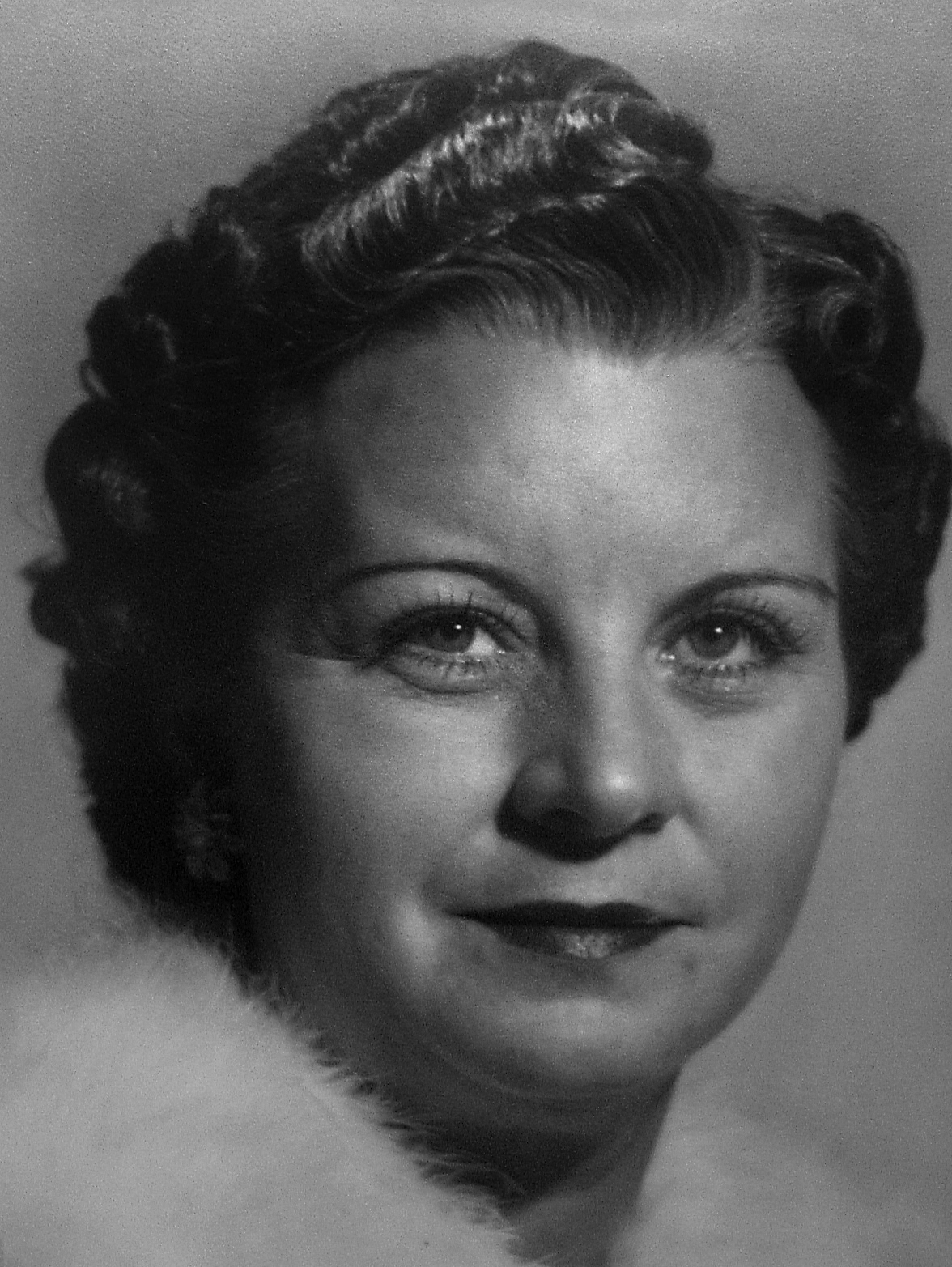 prepared by the family with you. The Hofsas House Hotel, a family-run boutique inn in Carmel-by-the-Sea for the past seven decades, was founded by Donna Hofsas, a woman known for her strength and her unwillingness to sit idly by. She and her husband, Fred, moved from Los Angeles to Carmel in the late 1940s.
While Fred was busy as an accountant, Donna oversaw the cottages they had purchased in town, living in one and renting out three others, and so began the Hofsas House. In 1957, they took the major step of building the main hotel, adding 25 rooms, and moving their business to the next level. Following a dissolution of their marriage, Donna managed to keep Hofsas House, and in the mid-1960s she added the north wing and meeting room. The cottage she and Fred had once occupied became the family suite, Room 9/10, which is still available to guests today, as are the three other original cottages on the property.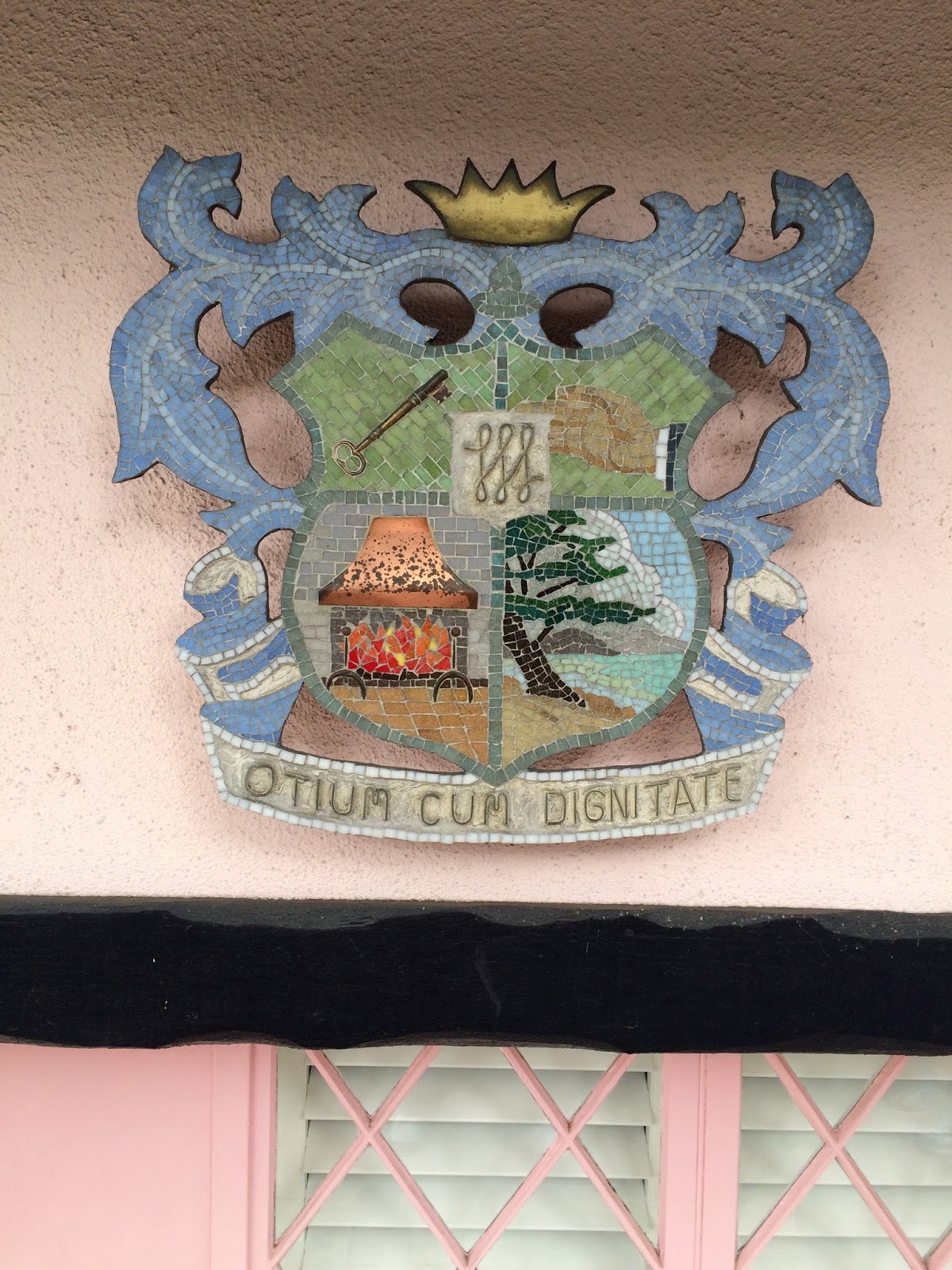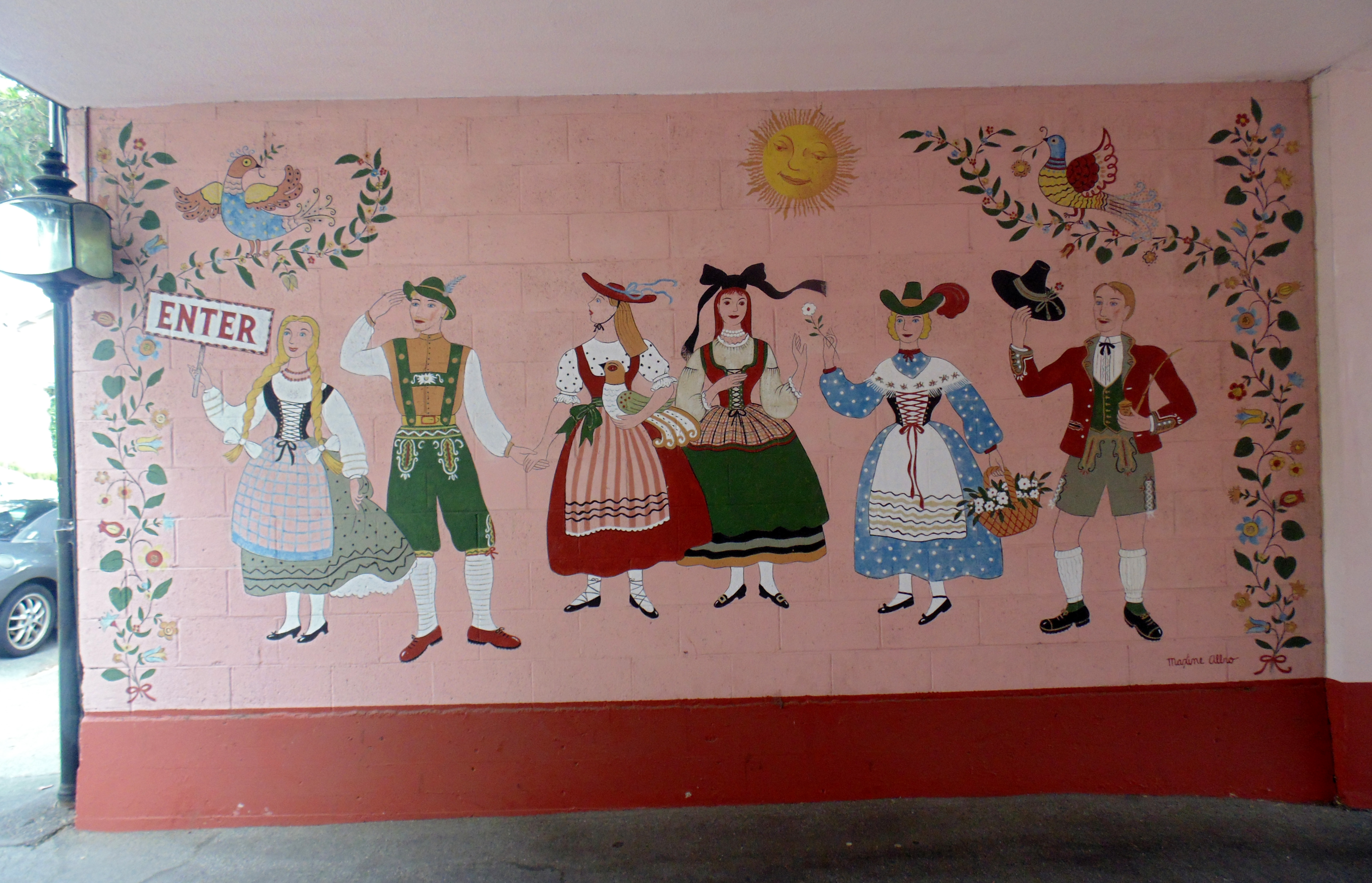 "Leisure with Dignity" Mural by Fred Hofsas - Bavarian-themed welcome Mural by Maxine Albro
The hotel bears many personal touches. Donna commissioned a friend, artist Maxine Albro, to paint the Bavarian-themed welcome mural, and three of Maxine's paintings hang in the lobby, as well. Fred, who was also an artist and photographer, created the mosaic coats of arms seen on the front of the building, whose Latin words mean, "Leisure with dignity." Following Donna's death in 1981, her only son, Jack Theis, took over the Hofsas House Hotel and ran it until 1996, when he passed away, leaving his wife Doris and two children Carrie and Scott helped to take the reins. From 1996 – 2000 Doris and Scott ran the hotel.
Donna's granddaughter, Carrie Theis, with whom she had been very close, became general manager in 2000. It was a full-circle journey for Carrie, who spent summers as a child helping her grandmother at Hofsas House, escorting guests to their rooms at the tender age of 8 and getting a seat behind the front desk when she was 12.  After embarking on a college education and careers of her own, Carrie returned to carry on her grandmother's legacy of service and hospitality — a mission she strives to fulfill for every guest, every day.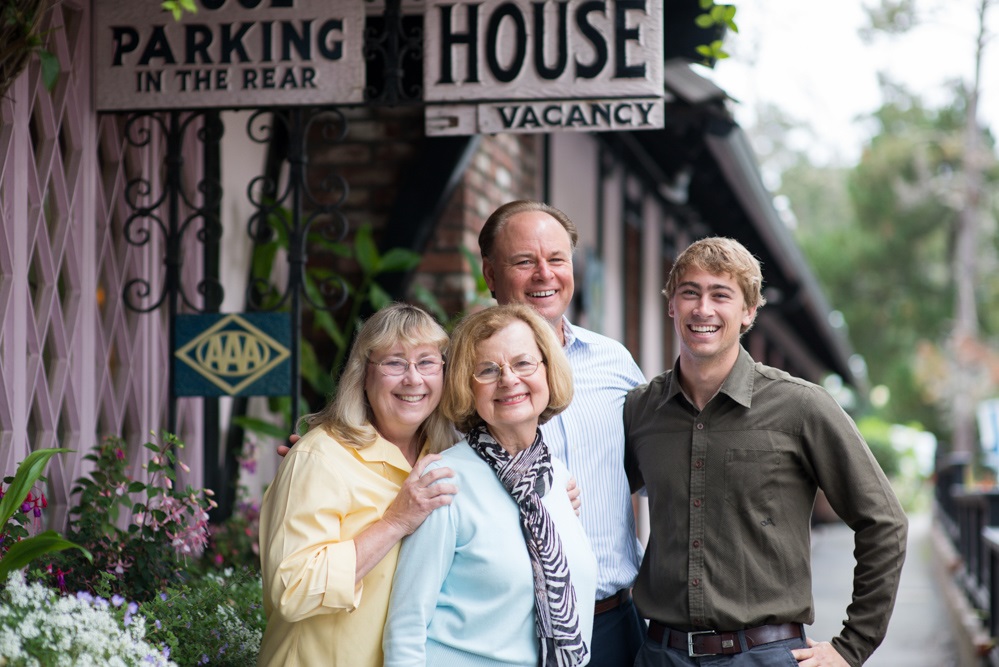 Carrie Theis & Family
Today, as a guest, I find it heartwarming how General Manager, Carrie Theis and family continue to offer outstanding service to every guest at Hofsas House and continue to carry on the family legacy of service and hospitality. Obviously, what they are doing works because I always find myself looking forward to my next visit before I even get into my car to leave the hotel for the drive home!
Please note that everyone in Carmel was practicing COVID 19 compliance during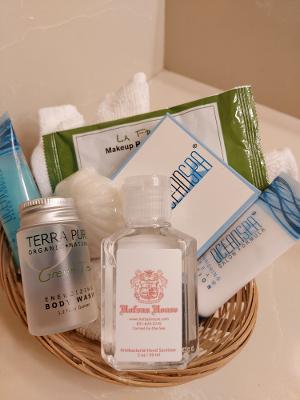 my visit. At no time did I see anyone without a mask, and everyone was distancing, with hand wash stations throughout the city being used and packages of sanitizer being given at many businesses. People were walking their dogs, shopping, going with friends for lunch in their masks as though it was the new normal. Thank you, Carmel-by-the-Sea, for setting a stellar example for all of California.
That all being said, it is a safe and wonderful time to visit Hofsas House Hotel and enjoy all the beauty and charm of Carmel-by-the-Sea, a totally compliant community. In the words of former California Governor Arnold Schwarzenegger "I'll be back"!
Hofsas House Hotel, SW Corner of 4th & San Carlos Street, Carmel, California 805-624-2745
__________________________________________________________________
HASSLER ROMA SET TO
REOPEN ON SEPTEMBER 1

Rome's legendary Hotel Hassler Roma reopens on September 1, the last continental European hotel represented by WEILL to reopen in the wake of Covid-19 closings. Founded in 1893 at the top of the city's landmark Spanish Steps, the Hassler has been owned and run by the Wirth family for five generations. Roberto Wirth has run the hotel since 1982, and his twin children Robertino and Veruschka are now being groomed to be part of the management team. The Hassler opened Europe's first-hotel-rooftop restaurant in 1955, and its Michelin-starred Imàgo restaurant reopened to Romans and visitors in June 2020. Il Palazzetto, the Hassler's adjacent boutique hotel whose terrace fronts the Spanish Steps, reopened on the first of June.


WEILL CLIENTS' (EUROPE, AFRICA, ISRAEL) OPENING STATUS AS OF SEPTEMBER 1, 2020

Bavaria, Germany
Schloss Elmau
OPEN
Berlin, Germany
Adlon Kempinski
Orania.Berlin
OPEN
OPEN
Cape Town, South Africa
The Silo
FALL 2020
Cong, Ireland
Ashford Castle
OPEN
Copenhagen, Denmark
D'Angleterre
OPEN
Essaouira, Morocco
L'Heure Bleue Palais
OPEN
Franschhoek, South Africa
La Residence
OPEN
Haifa, Israel
Dan Carmel
OPEN
Hampshire, England
Heckfield Place
OPEN
Hermanus, South Africa
Birkenhead House
OPEN
Ischia, Italy
Regina Isabella Spa & Resort
OPEN
Jerusalem, Israel
King David
OPEN
Kruger, South Africa
Royal Malewane
OPEN
Lausanne, Switzerland
Beau-Rivage Palace
OPEN
Maasai Mara, Kenya
Angama Mara
OPEN
Rome, Italy
Hassler Roma
Il Palazzetto
OPEN
OPEN

Tel Aviv, Israel
Dan Tel Aviv
OPEN
Trondheim, Norway
Britannia
OPEN

Each and every hotel has instituted sweeping safety, hygiene and social-distancing protocols in keeping with or surpassing those required by local health authorities.
__________________________________________________________________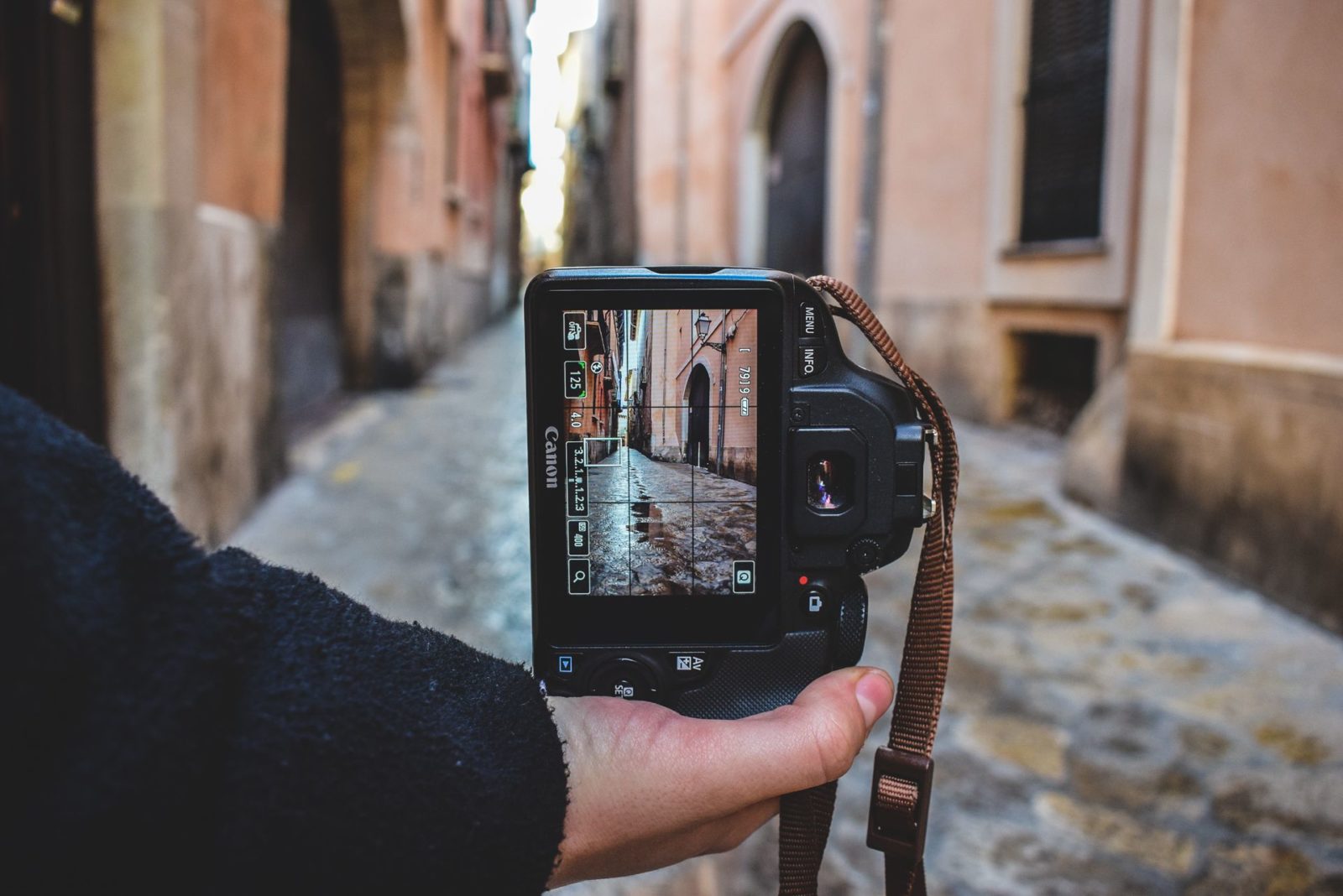 PALMA TOURISM CHIEF OPTIMISTIC FOR MALLORCA TRAVEL REBOUND
From ETN (eturbonews)
Mallorca is one of the most popular travel and tourism destinations for Germans and British visitors
Despite the current UK travel advice to Spain and the imposed quarantine restrictions on return to the UK, Pedro Homar, manager of the Palma Tourist Board, is confident there will be a strong upward surge of demand to Palma once travel advice is changed. He attributes this to the rising trend for autumn/ winter visits from the UK to the Balearic capital over the last few years.
Pedro Homar says:
"From October 2019 to February 2020, the city of Palma (and the nearby resort of Playa de Palma) welcomed a 14.2% increase in British visitors versus the same period the previous winter showing an upward trend for out-of-season breaks to the Balearic Island capital.
In October 2019, UK arrivals were up 13.6% year on year, whilst November 2019 saw UK arrivals jump by 44% compared to November 2018. December was up 5% year-on-year.
The number of room nights booked by UK visitors between October 2019 and February 2020 increased by 7.4% compared to the previous winter. The increase in room nights is significantly smaller than the growth in UK visitors for the same period, indicating shorter stays or an increase in those staying with family or friends during the winter season.
Our focus is on reducing the city's reliability on the peak summer season
Over the last few years, we have focused our efforts on decreasing our city's reliability on the summer season from a tourism point of view and showcasing the beauty of the city outside of the main summer months. Despite the current UK travel advice impacting 2020 bookings, we must remain optimistic ahead of the autumn and winter months and we feel confident that UK tourism will bounce back given the historical travel data. Booking data from ForwardKeys also shows that there is still high demand amongst British holidaymakers to travel to the Balearic Islands in 2020 with the destination predicted to be the most resilient in Spain for bookings this calendar year.
Since the beginning of the pandemic, we decided to navigate this situation in an optimistic way.  Of course, the decision by the UK government is having a very big impact on our tourism sector. In 2020, we have lost a huge part of our tourism revenue and this will have long-term repercussions for many of those in Palma and Mallorca that contribute to the tourism supply chain.
Nevertheless, we have to look forward as best as possible and as a city, we have a strong tourism proposition during the autumn and winter months and Palma is a great base for those looking to explore Mallorca. Autumn is a particularly good time to visit our city with no crowds and pleasant temperatures for long leisurely strolls. It's ideal for those looking for a short-haul break with great weather, beautiful architecture, Michelin-star-quality cuisine and plenty of beautiful urban hotels. We must remain optimistic and we are holding on to hope for the autumn/ winter season."
---