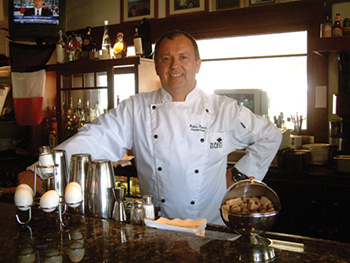 71 PALM . . . TASTE OF PROVENCE IN VENTURA
An Afternoon Delight with Chef Didier Poirier
by Bonnie Carroll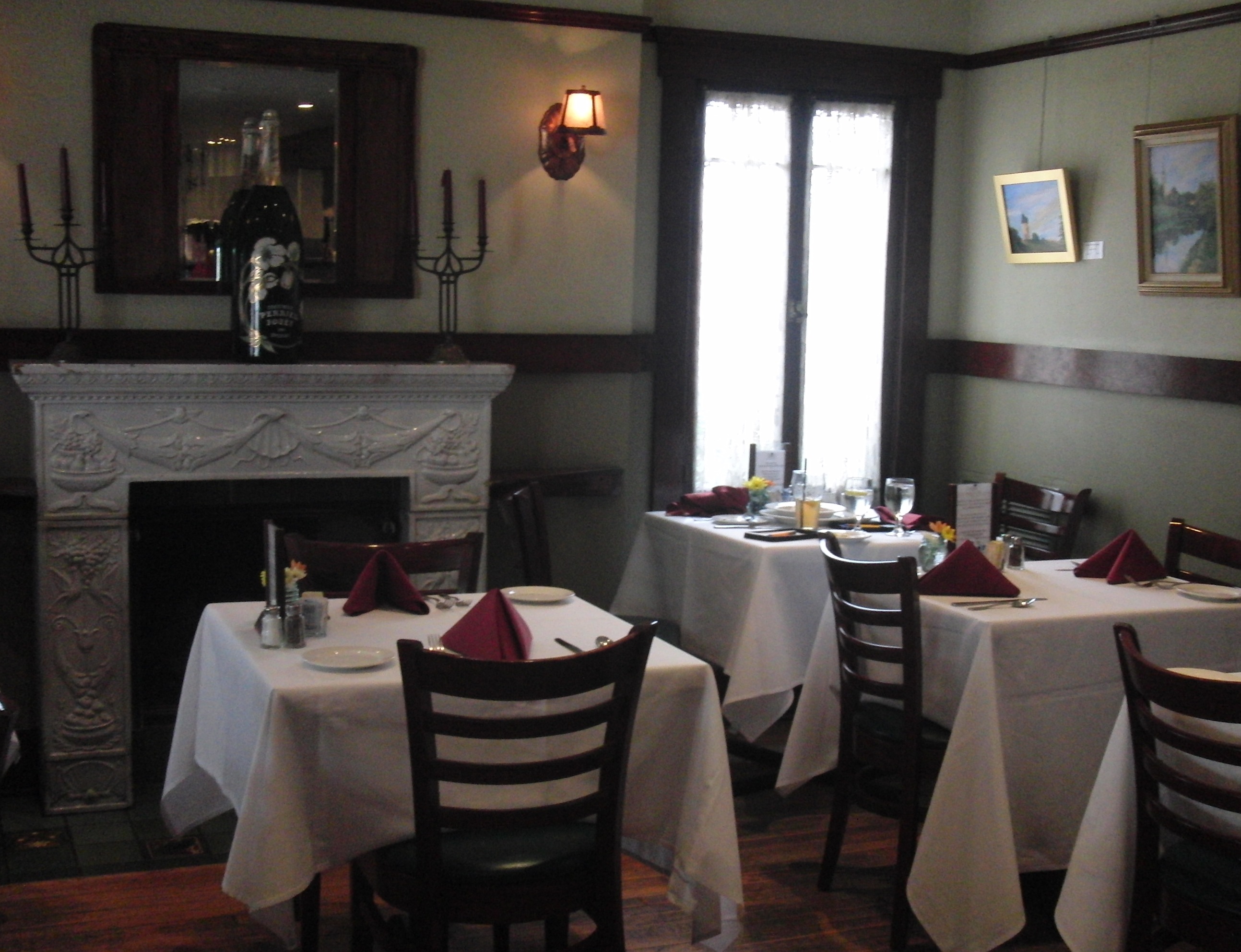 In 1997 there was an honorary dinner held at the Bel Air Hotel in Los Angeles for renowned French Chef Roger Verge who was celebrating the twenty-five year anniversary of his restaurant and cooking school "Moulin" located in Provence. Every French chef who had studied with Verge or knew him, and others worth their salt attended. Many actually participated in the preparation of this once-in-a-lifetime dinner, and among these brilliant  chefs was Didier Poirier. I remember a huge chocolate cake replica of the Moulin was served for dessert that brought a standing ovation from the attendees.
Poirier was well acquainted with Roger Verge, having been born in Le Mans,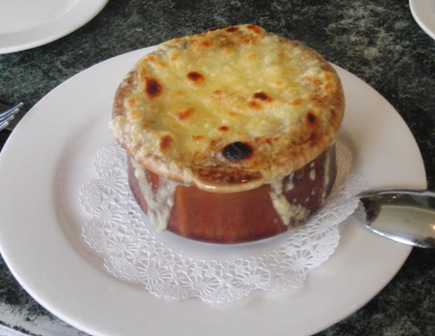 France into a family that produced several fine chefs. He became a Master Chef in Paris, worked in Europe and the French Caribbean, followed by his admirable career in the US, which included working at Ma Maison in Los Angeles, a kitchen that attracted up and coming young talented chefs such as Didier, Wolfgang Puck, Michel Richard and others. Didier's special talent for creating French Country Cuisine is renowned, and over eleven years ago he and his wife Nanci began showcasing their casual elegant dining style and fine French American cuisine in Ventura,California.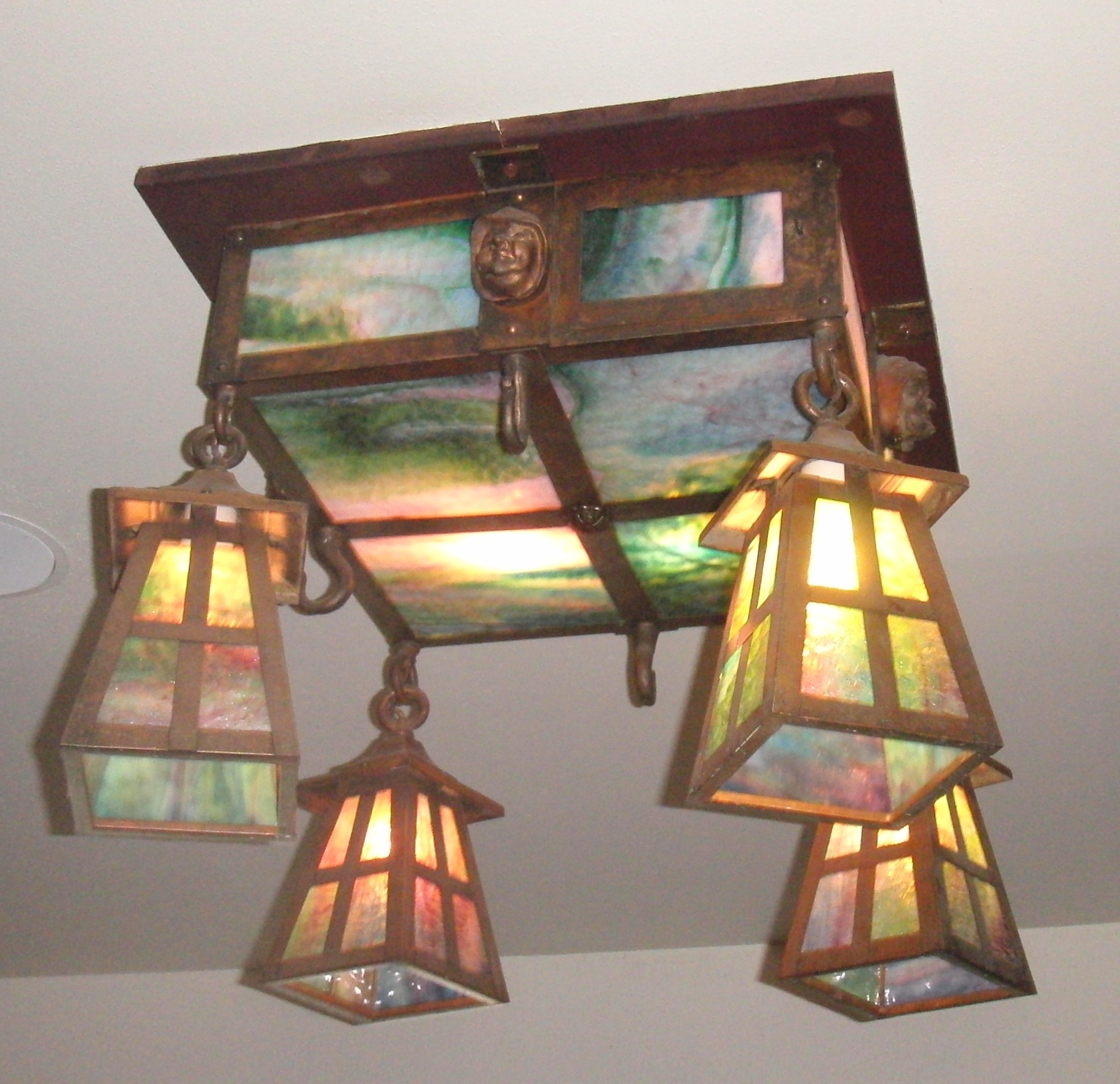 71 Palm is located in a 1910 historic landmark craftsman cottage. The restaurant has an inviting dining room that is formal yet comfortable and the centerpiece is a rare antique fireplace, a delightful bar area features a beautiful antique brass and leaded glass ceiling fixture.  I especially enjoy the wonderful front porch style patio where Didier and Nanci serve their French favorites to patrons each day (closed Sunday).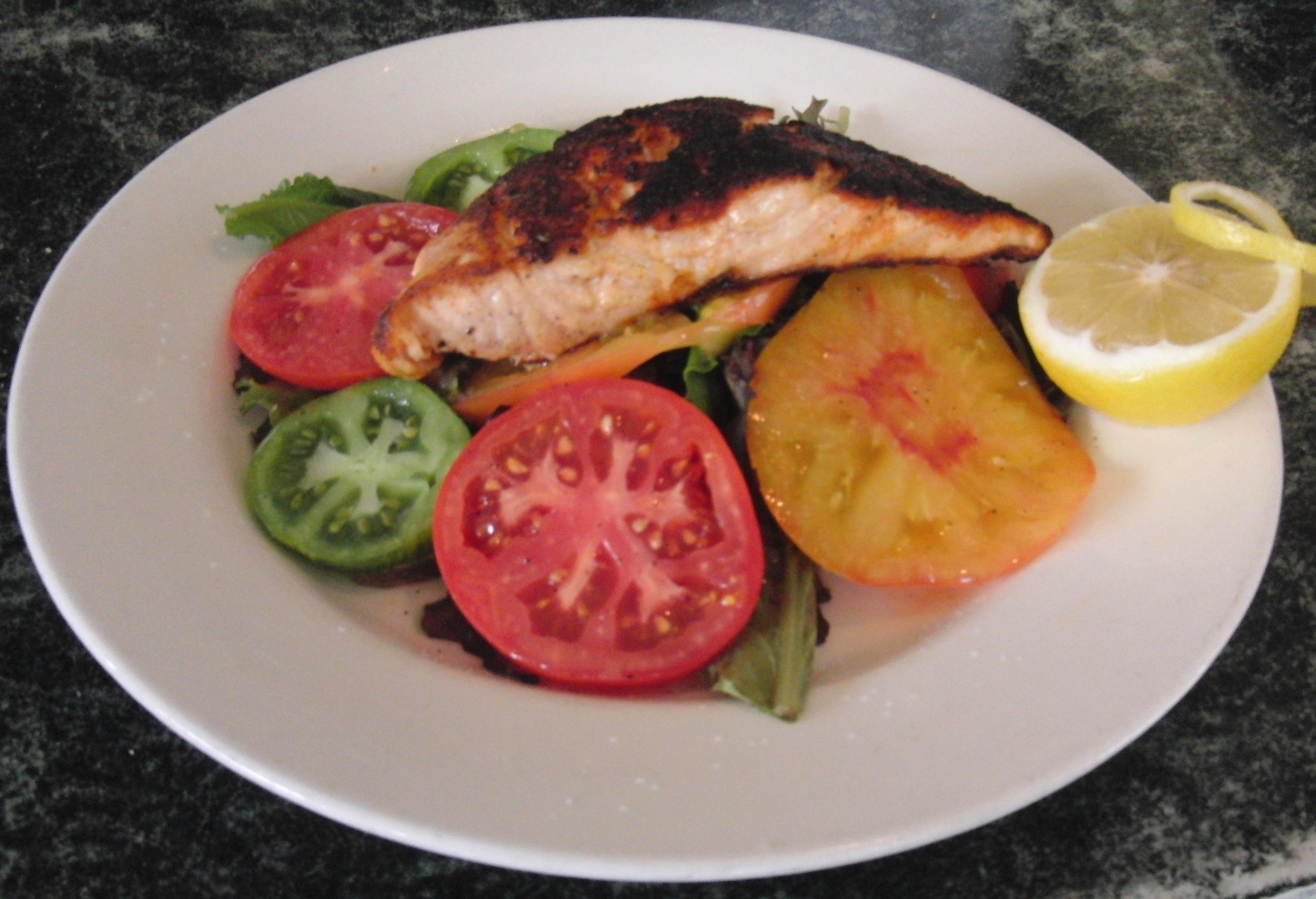 After a big hello hug I settled in to savor a bowl of his magnificent French onion soup, which is made vegetarian style without meat, but using wine. What a rich and tasteful start to precede his salmon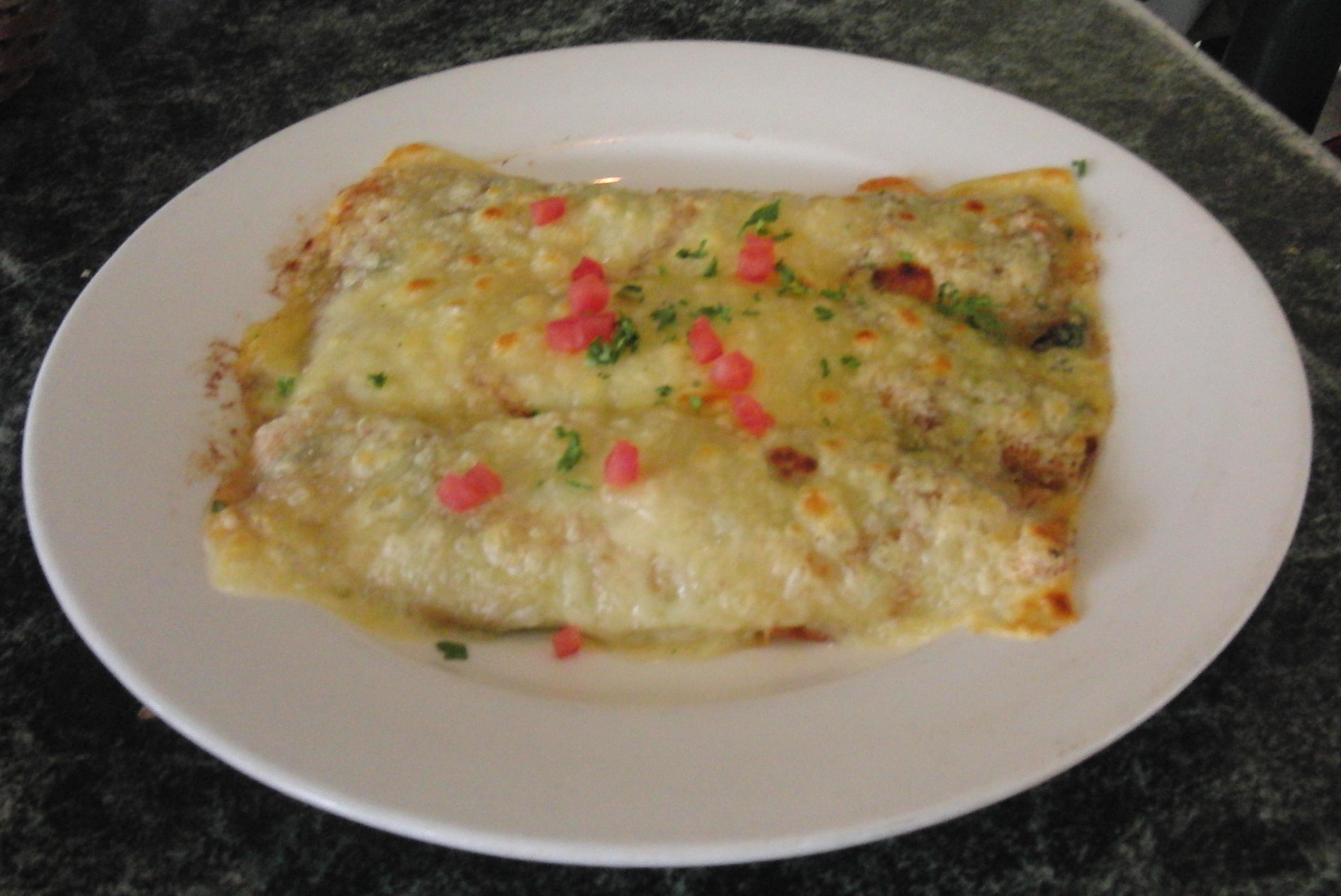 salad served with farm grown organic tomatoes and greens vinaigrette. This is bar none, the best dish of its type I have ever tasted anywhere in the world. The seafood crepes, filled with mussels, shrimp, crab and fish in cream sauce is a lesson on how to prepare a perfect crepe, and you need to know that Didier does do cooking classes; check the website or call to inquire about the dates. The perfect ending to this lunch that I was hoping would never end was a dessert recommended by the chef called "floating island" and it was a most beautiful and sweet meringue with lemon creation that literally melted in your mouth. The wine list at 71 Palm features fine French, European and local California wines to enjoy with menu items.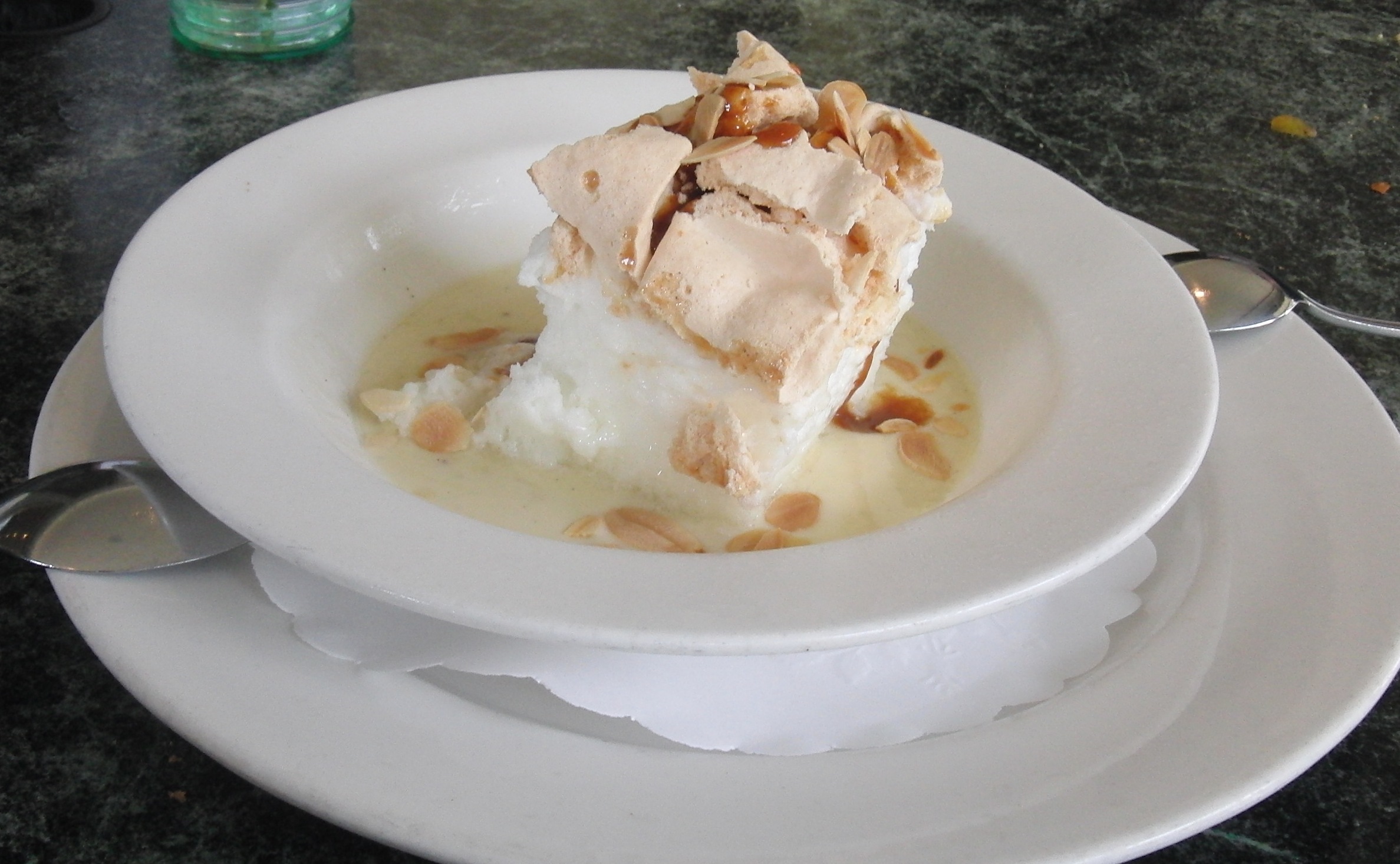 Typically French and delicious additional menu items include homemade pomme frites with garlic aioli, homemade pate, frog legs Provencal with garlic and parsley butter, warm duck confit salad with walnuts and raspberry vinaigrette, classic bouillabaisse Provencal, Kobe flat iron steak with ragout of wild mushrooms, New Zealand rack of lamb Provencal, ribeye steak with melted gorgonzola and cabernet sauce, double cut pork chops Dijonaise with sautéed spinach. Divine desserts include crème brulee, tarte tartin, crepes suzette, fromage a trios "3 artisan cheese with crostini and fresh fruit.
It was such a pleasure to see this French culinary icon again, a chef who has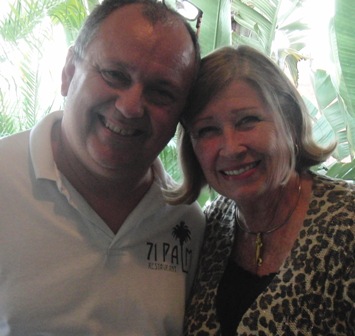 devoted his life to the joy of cooking, and I can hardly wait to go back.  It's really heart warming to know he continues to share his genius for gastronimique with French food loving locals and tourists visiting the area.  Didier and Nanci's restaurant is the essence of true French Country style, and in the words of the late and great Coco Chanel "Fashion passes, style remains". Be good to yourself and stop by soon for an authentic French lunch or dinner to remember. Bon Appetit!
         71 Palm Restaurant
French American Grill
Ventura, California93001
805-653-7222
---
VILLAGIO INN & SPA IN YOUNTVILLE ~ NAPA VALLEY, CALIFORNIA
NAMED TO TRAVEL+LEISURE MAGAZINE'S
"WORLD'S BEST AWARDS 2011 READERS' SURVEY"
Wine Country Hotel & Spa Named In Top Hotel and Hotel Spa Categories
This is a perfect time to visit Yountville….Travel+Leisure Magazine has recently announced that Villagio Inn & Spa in Yountville ~Napa Valley, California is one of the World's Best Hotels and Spa Villagio is one of the World's Best Hotel Spas in "Travel+Leisure Magazine's World's Best Awards 2011 Reader Survey," an annual survey recently announced.
Comprehensive survey results appeared in the August 2011 issue of the magazine.

 

A questionnaire developed by Travel+Leisure was made available to T+L readers.

 

Magazine readers were asked to rate hotels and destinations spas on several characteristics. In the hotel category, respondents provided their feedback regarding rooms/facilities, location, service, restaurants/food and value.

 

In the spa category, readers gave their input regarding ambiance, treatments, service and value.

 

Villagio Inn & Spa ranked #29 and Spa Villagio ranked #8.
"This is the second time this year that Villagio Inn & Spa has received special recognition from the Travel+Leisure Magazine (In the January, 2011 issue, the hotel was named one of the "T+L's 500 World's Best Hotels Readers' Survey)," says Villagio Inn & Spa Managing Director, David Shipman.

 
"We are extremely pleased that travelers responded favorably for both the hotel and hotel spa categories.

 

This survey, with the inclusion of both Villagio Inn & Spa and Spa Villagio, reflects our staff's commitment to consistent quality and service."
Nestled on a quaint main street in Yountville, California in the heart of the Napa Valley in Northern California's premier wine-producing region, the award-winning 112-room Villagio Inn & Spa is a stylish retreat with the visionary design of a village in Tuscany.
Lush Mediterranean-style gardens, fountains, and a flowing central watercourse set the tone of relaxed elegance, with cobbled pathways that meander through the two-story cluster-style village-like surrounds of the luxurious Villagio Inn & Spa. Spacious and airy, all guestrooms and suites feature private patios or balconies, fireplaces, oversize sunken bathtubs, in-room wine cellars, cozy robes, in-room tea, coffee and Espresso machines, and a bottle of premium chardonnay upon arrival.
A lavish champagne breakfast buffet and afternoon tea service are included with every guest stay.

 
Focal point of the hotel is
Spa Villagio, one of Northern California's premier luxury spa retreats, available to both hotel guests and day spa goers. Architecturally engaging, Spa Villagio's soothing fountains and serene reflecting pools lead along a limestone walkway to a grand entrance. Reminiscent of Early California design highlighting classic Mediterranean accents, including stone arched entryways and Spanish-style terra cotta clay tile roofs, Spa Villagio boasts a 13,000-square-foot-sanctuary with 16 treatment rooms and five unique sumptuously-designed private spa suites.
ABOUT THE VINTAGE ESTATE

The AAA Four Diamond award-winning Tuscan-inspired
Villagio Inn & Spa
shares the 23-acre Vintage Estate with its sister hotel, Vintage Inn, also an award-winning AAA Four Diamond property, a discreetly elegant French country-style inn—and the retail centerpiece,
V Marketplace
, a lifestyle shopping collection housed in the former 140-year-old Groezinger Winery listed on the National Register of Historic Places, that includes the V Wine Cellar and Chef Michael Chiarello's flagship NapaStyle and signature restaurant Bottega Napa Valley.

 

The Vintage Estate is a resort-like destination that presents Napa Valley's every indulgence within strolling distance from its luxury accommodations. Shopping, wine tasting, lavish spa experiences, hot air ballooning and international cuisine from a host of America's most lauded chefs are all comfortably accessible along the mile-long main street of Yountville.

Located in the center of Napa Valley, at 6481 Washington Street in Yountville, California,
Villagio Inn & Spa lies 56 miles north of San Francisco.  Guests can arrive via Highways 80, 101, 121 and 29. For travel and accommodation information, or to book a signature spa treatment, call 800/351-1133, or visit
www.villagio.com
.
---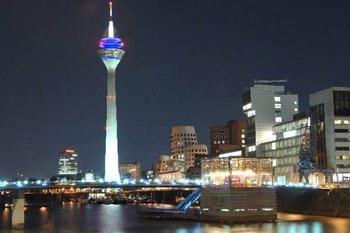 Düsseldorf to Exhibit at IMEX America 2011
The Rhine metropolis will bring its diverse offerings to Las Vegas
The convention bureau DÜSSELDORF, jointly founded by Düsseldorf Marketing & Tourismus GmbH and DüsseldorfCongress Veranstaltungsgesellschaft mbH, will participate in this year's IMEX America. For the first time, IMEX, which originated in Frankfurt am Main, will also be held in the USA. From October 11-13, 2011, DÜSSELDORF will be at the Sands Expo Convention Center in Las Vegas, at Booth 418-02.
Based on IMEX in Germany and strengthened by the strategic partnership with Meeting Professionals International (MPI), the new trade fair will focus on incentive trips, meetings, events and conventions. The event targets primarily trade representatives, which is a unique approach in the US market. In total, over 2,000 US American and international hosted buyers are expected.
DÜSSELDORF is out in front at international trade fairs and provides a robust Web site and other communication collateral in order to demonstrate how Düsseldorf is such an attractive convention destination with diverse event opportunities. The team can advise event planners with selecting a venue, booking hotel rooms, and organizing supporting programs.
For further information, please visit: http://www.convention-duesseldorf.com 
---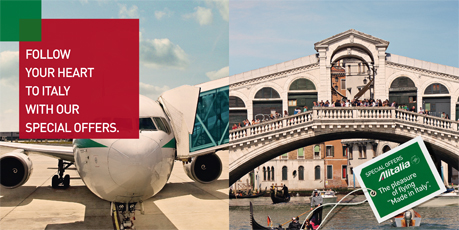 ---
HYATT GIVES HISTORIC SANTA BARBARA HOTEL A FACE LIFT
Historic Hotel has a New Owner and a New Look
By Bonnie Carroll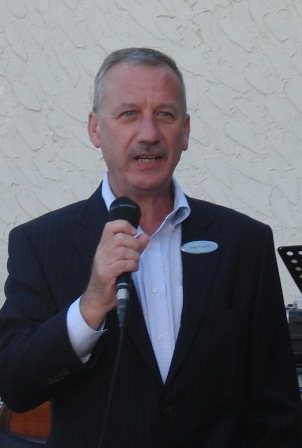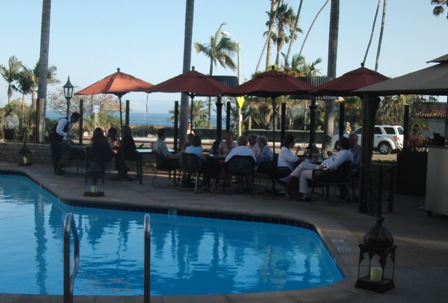 General Manager Barry Prescott welcomed guests at the recent open house in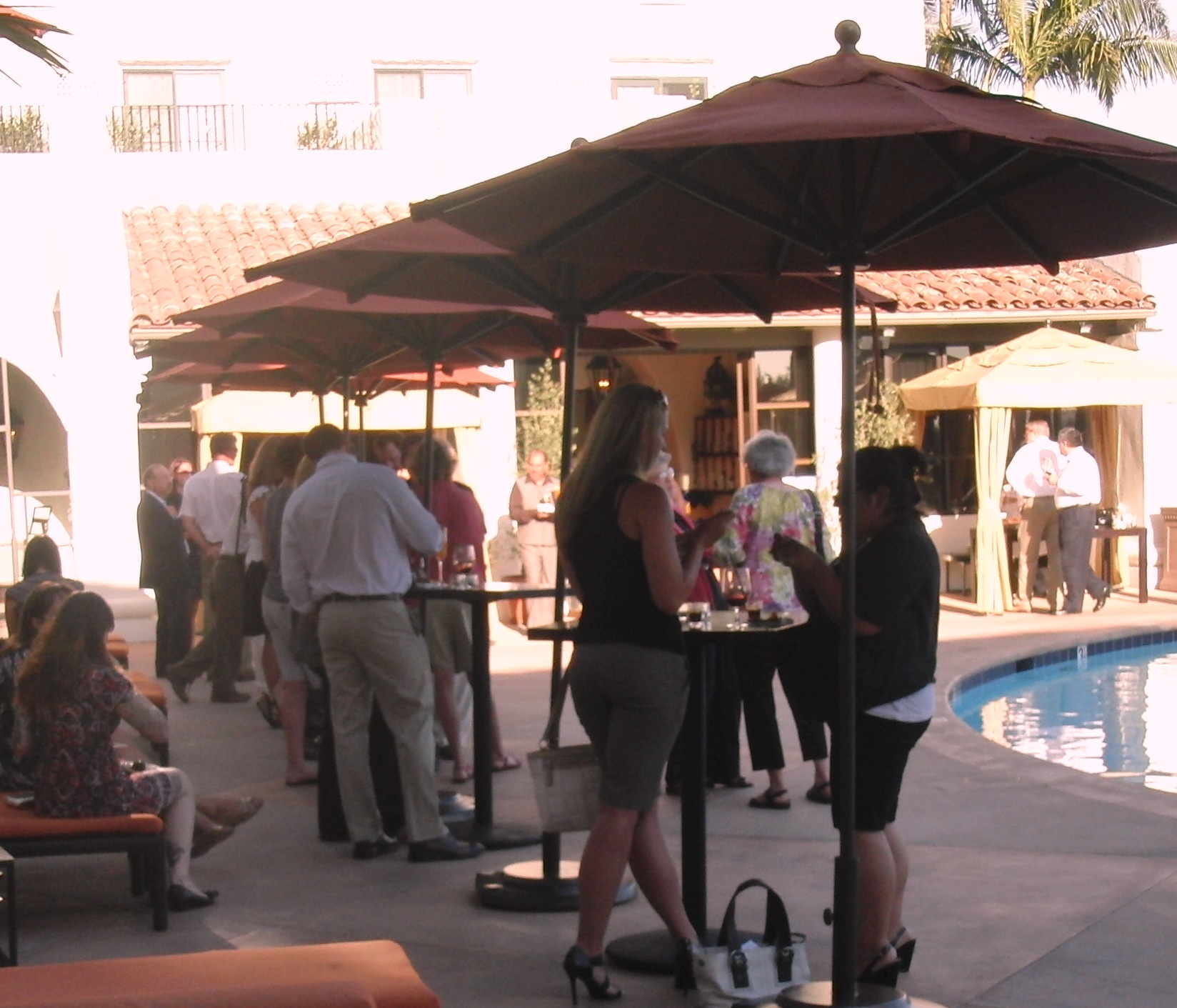 the new Hyatt Hotel, which was the Mar Monte and will now take on a new look with new services. The party was a celebration of the first phase of renovation for the property. "We look forward to being a part of the Santa Barbara community, and my family and I really love living here," said Mr. Prescott.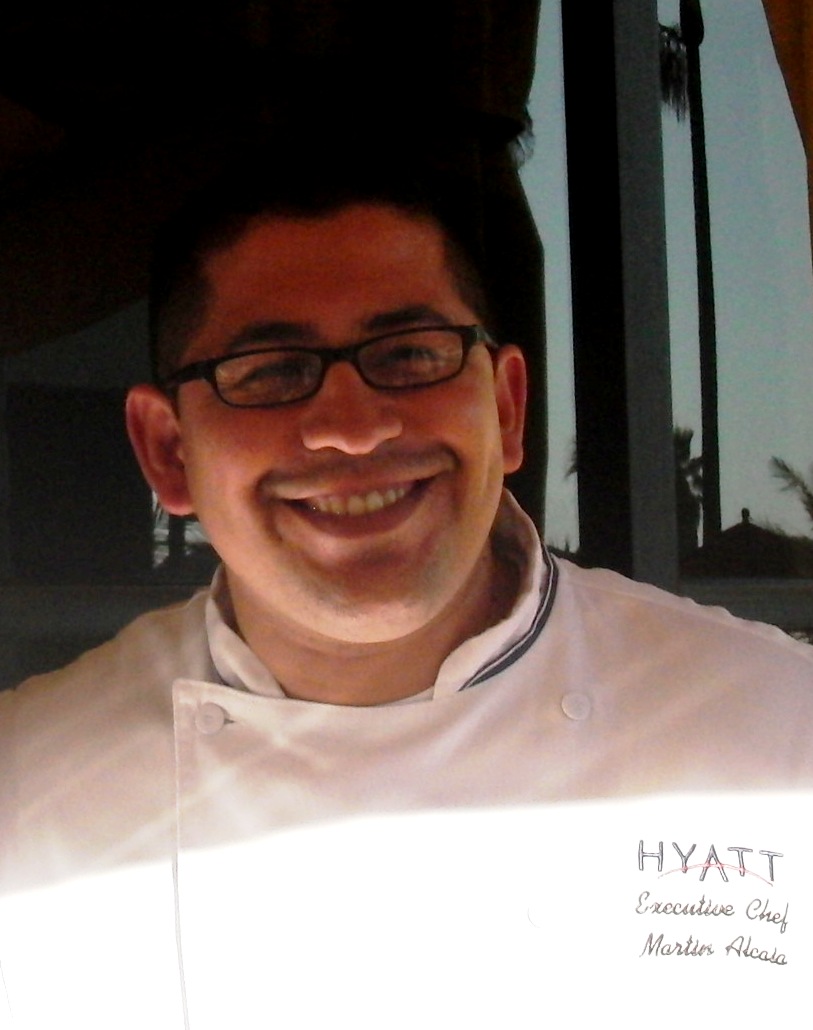 Guests viewed newly renovated suites and rooms, and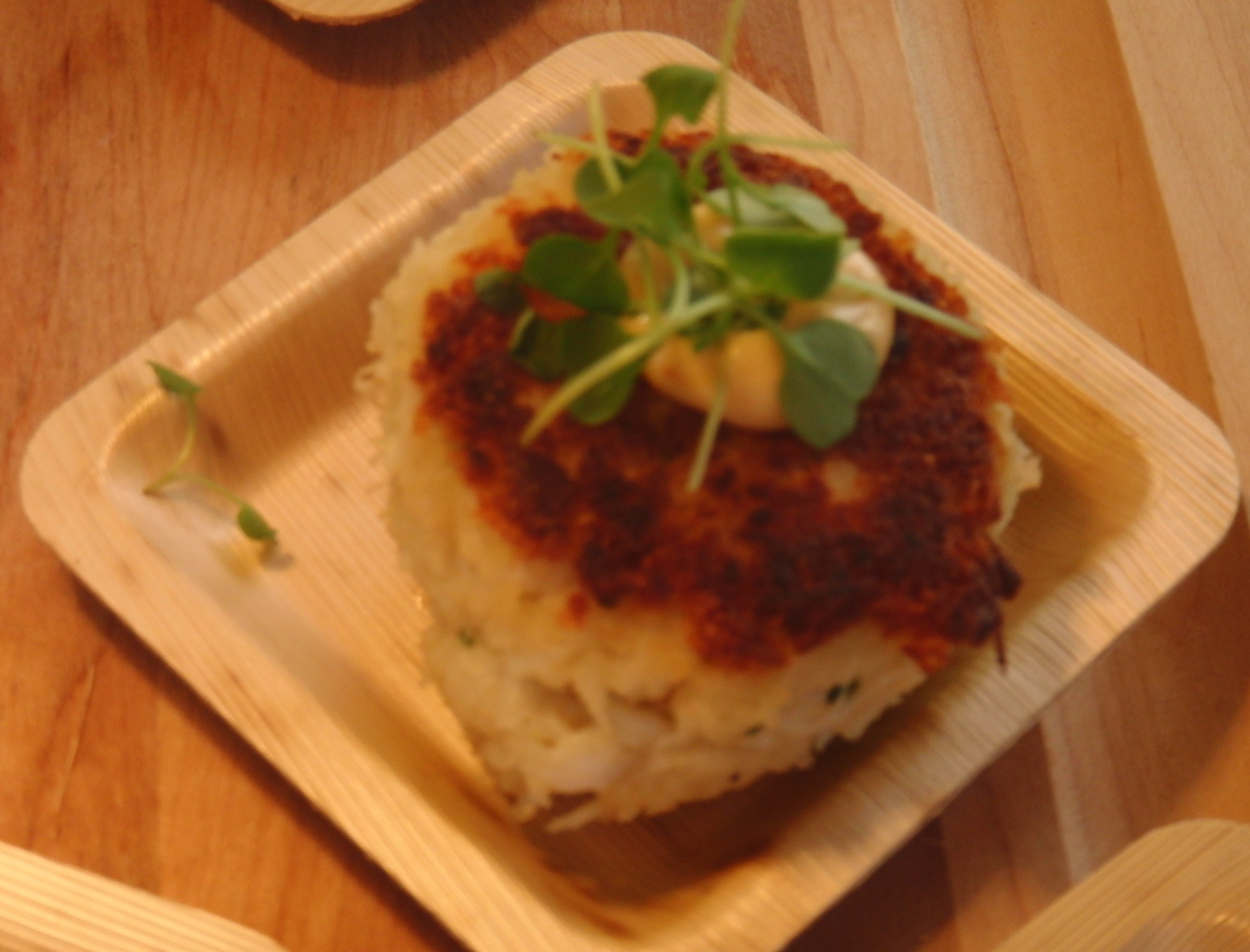 enjoyed some appetizers from Executive Chef Martin Arcala and his staff. Bistro1111 Restaurant and Bar is also going through contemporary change, along with new menus.  The restaurant is open for breakfast, lunch and dinner daily and has a happy hour.The pool area has a stylish new look and was a perfect setting for this welcome party. Naturally, the renowned Hyatt beds are featured here along with pampering bath amenities and all the other goodies Hyatt is known for.
The former Mar Monte has a history for making news. During the Presidency of Ronald Reagan this hotel was known as the 'Western White House Press Center' and was always filled with media covering the President and First Lady Nancy Reagan, who owned a ranch nearby. For additional information visit: www.hyatt.com.
Hyatt Santa Barbara
1111 East Cabrillo Boulevard
Santa Barbara, California 93103
805-882-1234
---
---