HOORAY FOR HOLLYWOOD … Then and Now on Hollywood Boulevard
Story and Photos by Bonnie Carroll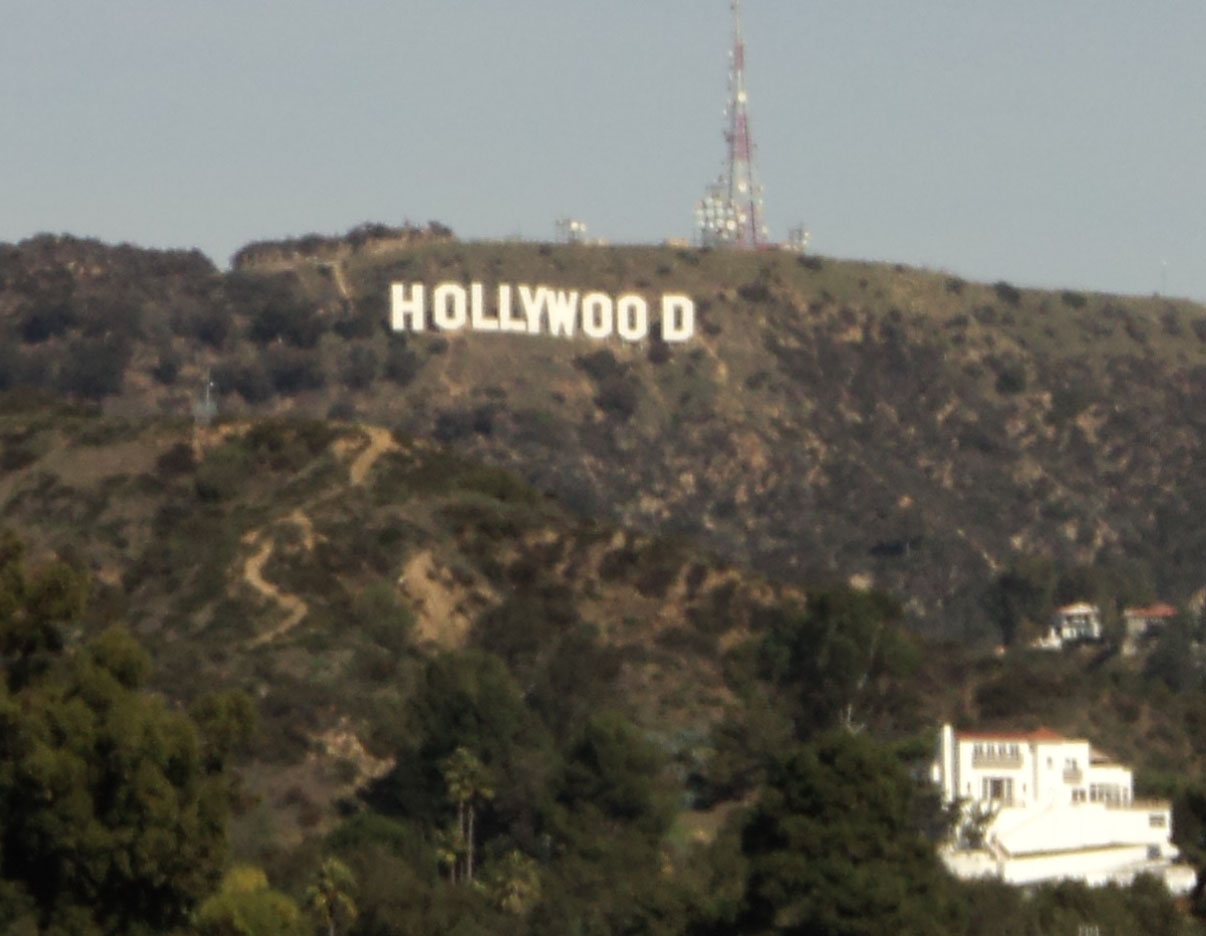 Twenty-five years ago a walk down Hollywood Boulevard was a queezy experience at best. Tourist came but it was at their own risk, and is was indeed dirty and often depressing. Theatre goers never ventured far from the front doors of the Pantages Theatre after a performance, and the crime rate in this area was high.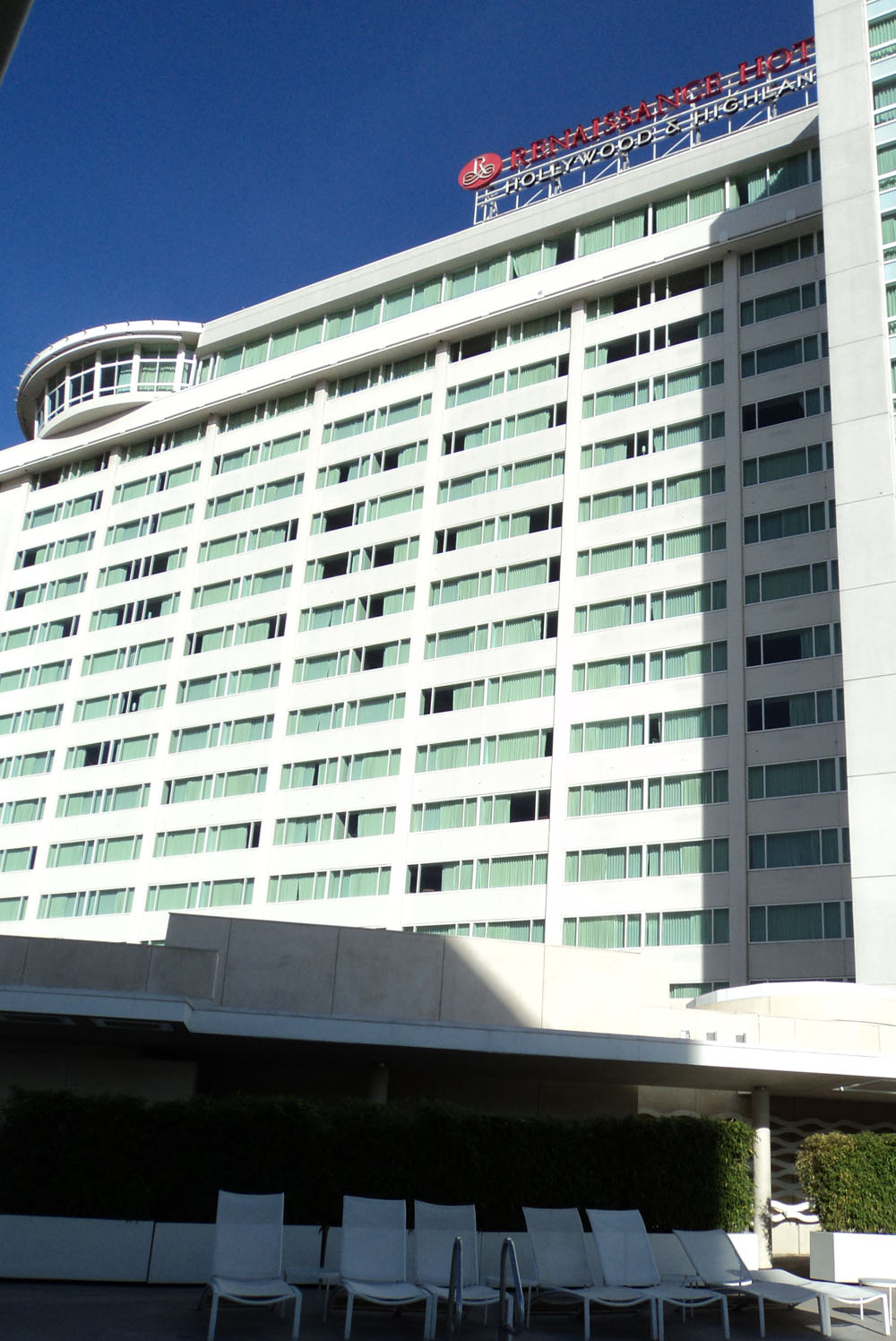 Today, thanks to the efforts of many organizations and patrons, including The Hollywood Beautification  and preservations organizations, as well as Chamber of Commerce members the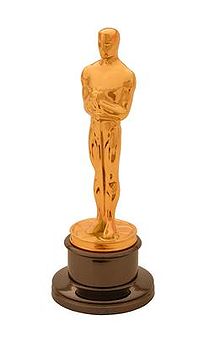 boulevard is looking and feeling great! The construction of the Hollywood Renaissance Hotel, the Kodak Center and the general clean up of so many of the buildings has turned it into a crowning jewel destination and contributed to the rebirth of this tourist destination. Visitors today do not just pass through, but stay for dinner at new venues like Victor Drai's in the W Hotel, and they plan family vacations reserving rooms for a week at the Renaissance to enable them to have a complete Hollywood experience in the most famous film center in the world. The area boasts many fun entertainment museums and historic building like the El Capitan Theatre and the Roosevelt Hotel, which was the site of an early Oscar Presentation ceremony, and a favorite place for actors such as Charlie Chaplin.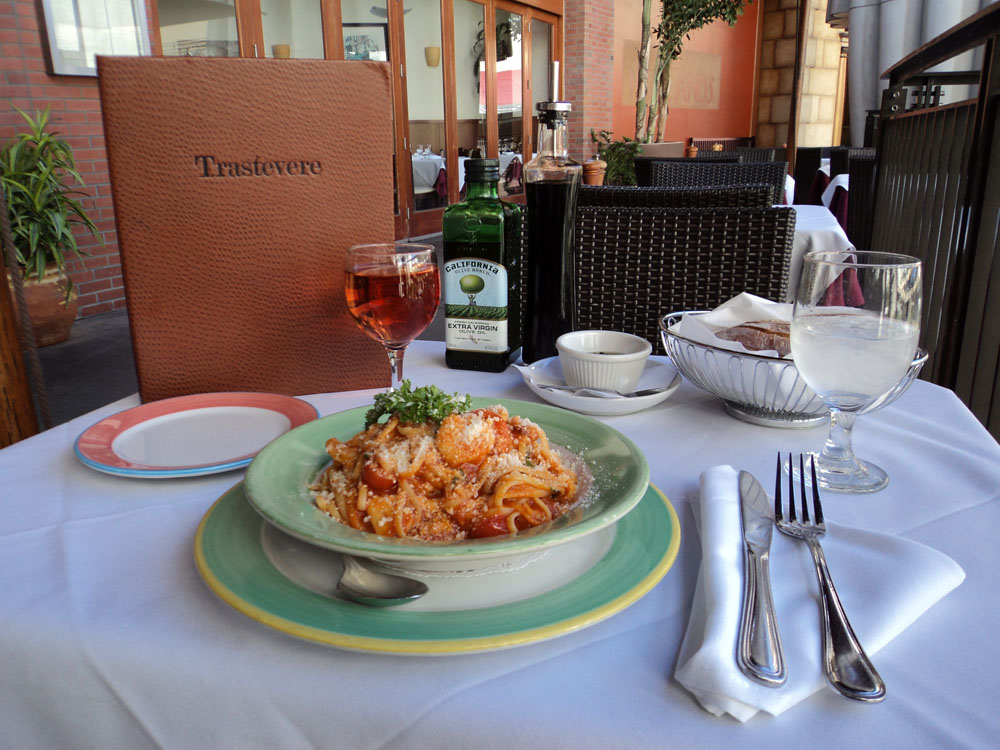 The Kodak Center not only holds the major entertainment events, but is also home to a wonderful shopping destination area where a bevy of restaurants keep hungry visitors feeling fine. Some of my favorites are "Twist" in the Renaissance Hotel and Srastevere Ristorante, which is a delightful patio respite to enjoy lunch and watch the shops and the water show below. Their affordable Italian favorites are delicious and they have an extensive wine which highlights many regions in Italy.
Shopping includes everything from Louis Vuitton to souvenier shops crammed with fun gift stuff. And strolling along Hollywood Boulevard today is an educational, exhillarating and fun experience, and one I would highly recommend to anyone visiting Los Angeles.
---
PEDS AND POPS: THE WESTIN ST. FRANCIS OFFERS
TWO ROMANTIC PACKAGES FOR COUPLES
TO CELEBRATE VALENTINE'S DAY
San Francisco's postcard-perfect panoramas, seductive sea breezes, first-rate restaurants and iconic Victorians have long attracted lovers and ignited romance. For Valentine's Day, there's no better place to experience The City's magic than at the historic Westin St. Francis. Overlooking the twinkling lights and shops of Union Square and within walking distance to the city's best restaurants and nightlife, The Westin St. Francis is the perfect destination for couples who want to relax in style and be in the "heart" of it all. 
In celebration of Valentine's Day, The Westin St. Francis is featuring the two special packages "Playing Footsies" and "Indulge" for couples to enjoy.
"Playing Footsies" Package
After a day of climbing San Francisco's hills and exploring The City's vibrant streets, couples will enjoy the "Playing Footsies" package, offering the perfect opportunity to relax and unwind in comfort and style this Valentine's Day. Guests will enjoy a luxurious overnight stay, two 50-minute pedicures (also may be exchanged for two $50 spa credits), two pairs of cozy slippers to take home and a list of the top San Francisco shoe stores. Rates start at $299, excluding tax and subject to availability. Valid February 8 - 28, 2011.
"Indulge" Package
Ignite romance with the "Indulge" package that includes a one-night stay, a bottle of champagne and chocolate-dipped strawberries for two upon arrival, breakfast for two in The Oak Room Restaurant & Lounge (or delivered to the room) and late check-out at 4 p.m.(upon availability). Rates start at $279 per night, excluding tax and subject to availability. Valid year round.
For reservations, call (888) 627-8546 or visit www.westinstfrancis.com.
---
PUERTO VALLARTA'S TOURISM ESTABLISHMENTS
CONTINUE TO BE RECOGNIZED FOR THEIR SUPERIOR QUALITY
Puerto Vallarta's Garza Blanca Named Most Excellent Resort
At The Condé Nast Johansens 2011 Awards 
 
Puerto Vallarta's newest luxury resort hotel, Garza Blanca Preserve Resort & Spa, has been named "Most Excellent Resort" in Mexico and Central America at the Condé Nast Johansens 2011 Awards for Excellence.
 
Readers of the international luxury travel guides, hotels guests and the Condé Nast Johansens inspection team all contributed votes for the 2011 awards and winners  were selected from a collection of more than 270 outstanding hotel properties throughout the United States, Canada, Mexico, Central and South America, and the Atlantic, Caribbean and Pacific Islands.  The 2011 Awards for Excellence cover 29 categories, including "Most Excellent Resort," "Most Excellent Hotel," "Most Excellent Eco Resort," and "Most Excellent Romantic Hideaway."
 
Puerto Vallarta's tourism industry has received numerous awards throughout the years. In 2010, Condé Nast Traveler readers named Villa Premier Hotel & Spa one of the top five hotels in Mexico and Travel + Leisure Magazine named travel agent Zachary Rabinor of Journey Mexico one of its 2010 A-List of 121 Top Travel Agents for his exclusive travel programs and itineraries to Puerto Vallarta. The destination has been awarded the prestigious Apple Vacations Crystal Award as "BEST DESTINATION 2010" and the readers of AARP Magazine named it the top Mexican destination for retirement.  In 2009, the American Academy of Hospitality Sciences (AAHS) awarded eight Puerto Vallarta restaurants with the prestigious Five Star Diamond Award, considered to be the most notable accolade a restaurant may receive, Le Kliff Restaurant and Bar, Café des Artistes, Thierry's Prime Steak House, La Palapa, Los Xitomates, Kaiser Maximilian, Vista Grill and Tikul were recognized for their fine gastronomy, superior quality, cleanliness and service.
 
Additional information on Puerto Vallarta can be obtained at www.visitpuertovallarta.com
---