TAKING THE AMTRAK
Traveling Comfort from a Dedicated Staff
by Bonnie Carroll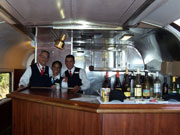 The overall service on Amtrak Trains in California has taken a leap forward. Service on these trains is outstanding, and from the dining car to the conductors to the 'red caps' who take travelers from the station to their train, assist with luggage, and drive those returning to their parking area, it is getting better and better. According to former President Harry Truman "You get a real feeling of this country and the people in it when you are on a train."
The Starlight train was where I became aware of the comfortable coach seats, and the dining car, where some great food is being served and was quite a surprise. The club car offers a place to have a glass of wine or a beer while watching the beauty of California pass by, and the upper observation car seemed to be the favorite venue of children traveling with their parents. This train is a relaxing and very clean way to travel from city to city, and I was more than satisfied with the Amtrak staff, who were busy assisting travelers in a variety of ways.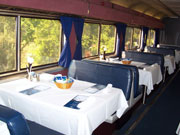 The lunch and dinner menus were quite nice, and the white table clothes, topped off with fresh flowers provided an ambiance that I had not expected. Gus, the dining car manager, requests advance reservations from travelers, and oversees the meal service in the inviting Dining Car. The Dining Car menu includes Beef Bourguignon, Pork Shanks braised in red wine with veal demi-glace, an 'evening special' and more available from $8.25 to $19.00. Cabernet Sauvignon, Merlot, Chardonnay or Pinot Grigio, available in half bottles at $12.00. The chocolate bundt cake dessert was outstanding. Lunch menu offers a variety of burgers, pizza, quiche Lorraine and chicken Caesar salad, ranging in price from $6.00 to $9.00. For those wishing something light there is a snack car filled with things like hot dogs, small salads, sandwiches, candy and a variety of beverages.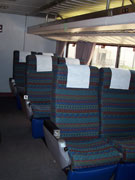 People in the coach car were friendly, and I had a nice conversation with two women who were traveling to visit their families in San Luis Obispo, but this is also a wonderful place to get some work done. I had three hours of uninterrupted time to organize my schedule and prepare work assignments, while enjoying the scenic views passing by as we moved up the coast toward San Francisco. The train was not completely full, and at one point I curled up on two seats and took a short nap.
Travelers going to cities where the train does not stop are transferred to Amtrak designated busses, usually a small shuttle or large transport bus, that deliver them to their final destination. The Amtrak bus drivers are very courteous and helpful, and make every effort to assist their passengers with special requests.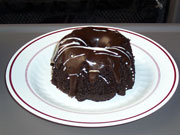 With the high cost of gasoline, I think Amtrak is a wonderful way for families to travel. It is not only affordable, and comfortable, but it allows for some great quality time between parents and their children, playing games or just enjoying the scenic views enroute to their destination. Special fares are also offered for seniors; making it affordable to bring Grandma and Grandpa along.
I must forewarn you that due the Union Pacific control of the tracks used by Amtrak the passenger trains are at the mercy of the commercial transport trains, and their disruption of the passenger trains for preferential use of the tracks sometimes causes delays in the Amtrak schedules. I would strongly recommend that you are conscientious about checking the schedules well in advance to be sure your train is running on time, and obtain alternative travel information in the event that there is an unexpected delay due to the uncontrollable Union Pacific disruption of the Amtrak scheduling. I have experienced for myself the hard work being done by Amtrak employees to provide the best train service and dependable scheduling that the Union Pacific is constantly sabotaging.
Washington needs to give immediate attention to assisting Amtrak and other passenger trains in our country with the opportunities and tools they need to make train travel work for people who want and need train availability, either for pleasure or work, possible. Unfortunately, disgruntled Amtrak passengers do not understand that Union Pacific is actually responsible for any delays or discomfort they are experiencing, and that the poor Amtrak employees, who are doing their best to be their best, have their hands tied by the UP, who really does not care about those traveling with their families or people trying to get to work.
As a small girl I loved traveling on the train, and still do. The Rail Europe that carry passengers throughout Europe provides amazing comfort and speed to travelers, and America should be able to do the same, especially with the gas catastrophe that is happening currently. We should be able to move people, products and if necessary troops in our country by train with ease, and I hope those of you reading this who feel the way that I do will make your voices heard in Washington so that changes for the better can be addressed.
For reservation information visit www.amtrak.com or call 1-800-872-7245.
---
SENIORITY HAS ITS PRIVELEGES IN SEPTEMBER AT
HISTORIC INNS OF ROCKLAND, MAINE
S is for September, Savings and Savoring the Coast for 55+ Travelers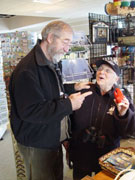 Rockland, ME: We've heard it over and over; today's 55+ traveler is looking for active, "edutaining" getaways. Historic Inns of Rockland, Maine say if that's what they want that's what they'll get in September, 2006 when seniority ranks high in this Midcoast, Maine town. Throughout September, 55+ travelers will be treated to everything from museum admissions to a ride aboard a working lobster boat and with guided lighthouse tours. To prove that 55+ travelers rank high Historic Inns of Rockland's "Seniority Has Its Privileges" Package has been constructed with a 25-percent discount for September travelers. Respecting the need for value which today's 55+ travelers seek, Historic Inns of Rockland have packed this package with a rich itinerary including plenty of choices for enjoying the area's attractions, natural beauty, history and premier accommodations. Rarely are 55+ travelers offered so many choices at such affordable rates, starting at $460 for the three night midweek package.
The "Seniority Has Its Privileges" Package includes:
Three midweek nights accommodations (Sunday – Thursday) at any of the three premier Historic Inns of Rockland, Maine – Captain Lindsey House, Berry Manor Inn or LimeRock Inn. Accommodations have been packaged at a 25-percent savings off September rates. Hearty breakfast for two each morning, including everything from unlimited coffee and juice to home baked treats and breakfast entrees. Two "Discovery Coast Museum Passports" offering admission to six of Maine's greatest cultural treasures including the Farnsworth Art Museum and Wyeth Center, Gen. Henry Knox Museum, Owls Head Transportation Museum, Penobscot Marine Museum, Maine Center for Contemporary Art and the Maine Lighthouse Museum. Choose between two tickets to Captain Jack's Lobster Adventure Cruises where the chance to pull lobster traps (and keep your haul) is just one of the highlights from this entertaining lobsterman filled with lobster lore OR two tickets on the Maine State Ferry to Vinalhaven Island, the largest inhabited island in Penobscot Bay. Stroll throughout this quintessential island fishing community offering scenic views and a glimpse into island life. Special guided educational tours with expert docents of the Maine Lighthouse Museum offered twice weekly (Mon and Thurs) exclusively for guests of Historic Inns of Rockland, Maine.
A guided tour of Rockland's Historic Breakwater Lighthouse offered exclusively to guests of Historic Inns of Rockland each Wednesday with Ted Panayotoff, author, historian and lighthouse aficionado, plus an autographed copy of Ted Panayotoff's book, The Lighthouse at Rockland, Breakwater Then and Now, A private walking tour of Rockland's Historic District offered by members of the Rockland Historical Society Tuesday afternoons. Learn why Rockland was the fourth busiest harbor on the east coast at the turn of the century and view examples of an array of architecture preserved among the 145 buildings and homes listed on the National Registry of Historic Places.
Weekly Wednesday evening discussion groups presented by members of Rockland Historical Society where topics will span Rockland's rich history. A tour of the three premier Historic Inns of Rockland, offered Thursday afternoons. This packed three-day package is offered throughout September, 2006 for $460-705 for single or double occupancy. Concerned because there is too much to do and too little time? No problem - add a fourth night at the same 25-percent discounted rate. Once children have returned to school and summer vacations have waned, September presents the ideal time for sojourns to Maine's Midcoast and the lobster capital of the universe, Rockland, Maine. The days are still warm, perfect for exploring the lighthouses along the coast or the many renowned galleries and art museums in Rockland. Evenings, each of these inns is an easy stroll into downtown, celebrated for its fabulous restaurants.
To book the Seniority Has Its Privileges Package, call 1-866-ROC-INNS (866-762-4667). For more information about Historic Inns of Rockland Maine, or Berry Manor Inn, LimeRock Inn or Captain Lindsey House, visit www.HistoricInnsofRockland.com.
---
CASA COLONIAL BEACH & SPA OFFERS
DELUXE HOT SUMMER TRAVEL DEALS
Chic boutique beach resort offers exceptional fusion of old-world elegance with distinctly contemporary style --
PUERTO PLATA, DOMINICAN REPUBLIC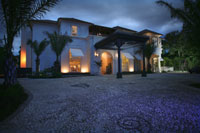 Casa Colonial Beach & Spa, Puerto Plata's ultimate, world-class seaside resort, is offering guests the opportunity to experience the natural beauty and Spanish-colonial charm of the Dominican Republic's north coast with its just announced summer 2006 rates.
The stunning 50-room oceanfront property, set within a colonial-style mansion, is a fusion of old-world charm and modern sensibilities, contemporary interiors and luxury amenities. This tastefully intimate resort will pamper and entertain guests with style and sophistication in an adventure paradise featuring indulgent spa treatments at the resort's full service Bagua Spa, sailing excursions along the golden Amber Coast and rounds of golf at the picturesque Playa Dorada Golf Course. Casa Colonial is located directly on the beach at Playa Dorada on the island's glittering Amber Coast, an area well-known for its lush mountain ranges, historic Spanish forts, scenic golf courses, aquatic programs, restaurants, discotheques and entertainment venues. The resort is the first luxury beach resort of its kind in Puerto Plata, and was designed as a home or "casa" which is evident by its classic Dominican plantation estate.
Upon arrival staff members in the marble Spanish colonial-inspired lobby that features high ceilings, limestone floors, elegant furnishings in rich woods and sheer cotton draperies greet guests warmly. The grand lobby also features several seating areas and a large glass bar illuminated by varying hues of lighting in the evening. Just beyond the bar are views of the property's lush tropical gardens that lead to the resort's oceanfront guestrooms and suites. For reservations or more information about Casa Colonial Beach and Spa please call (809) 320-3232 or visit www.casacolonialhotel.com.
---
STARHOTELS
Takes Visitors to the Outlet Mall Meccas in Key Cities in Italy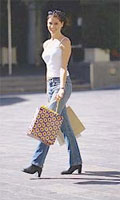 Fashionistas will be in fashion heaven when visiting key cities in Italy this year. Starhotels, a collection of 19 four-star hotels located in the heart of the most beautiful Italian cities, is offering the exclusive Starshopping promotion, just in time for spring and summer. Properties in the most popular cities in Italy will allow even the most demanding of consumers the opportunity to realize their retail dreams with a personal shopper and a trip to the famous Italian outlet malls.Outlet malls, with top stores including Gucci, Bulgari, Prada, Valentino, Geox, Conte of Florence, Invicta, Diesel, Etro, Fratelli Rosetti, Bruno Magli, Loro Piana, Mandarina Duck, Dolce & Gabbana, Furla and Versace, exist outside of major Italian cities such as Rome, Florence, Milan, Bologna, Genoa and Turin. Guests of the hotels in any of the cities in Italy will spend a day with a personal shopper and a customized program to the outlets, designed to suit any retail dream, be it shoes, bags, clothes or unique furniture! Any traveler to Italy wants to head to the outlets for discount deals on designer duds, and Starhotels makes it easy for visitors. All arrangements will be made by the hotel and personal shopper, and consumers will enjoy discounts up to 80% on famous designer items.Trips range from €40 an hour to €500 per day, and individual services and room accommodations vary, from €150 to €400. Each night's stay includes an American buffet breakfast, free accommodations for children under 16 when staying in their parents' room, a delayed checkout time and a free Italian daily newspaper. For more information on these packages and for reservation services, call toll-free (800) 816-6001, e-mail reservations@starhotels.it or book online at www.starhotels.com.
---
ALL ABOARD!
BELLAGIO'S CONSERVATORY & BOTANICAL GARDENS CELEBRATES SUMMER WITH A WHIMSICAL RAIL JOURNEY ACROSS AMERICA
Famed Landscape Architect Paul Busse Brings Spectacular Art of Train Gardening to Las Vegas May 21 to September 17
Bellagio's Conservatory & Botanical Gardens ushers in summer from May 21 to September 17 with a magnificent three-dimensional exhibit depicting a rail journey across America. Created by famed landscape architect and model train builder Paul Busse, the enchanting display will feature small-scale trains, replicas of historical and fantasy sites and spectacular gardens to create an enchanting experience to remember.
The increasingly popular art of train gardening, a combination of model railroading and landscape gardening, will take visitors on an inspiring coast-to-coast adventure using miniature architectural reproductions of beloved American landmarks from the U.S. Capitol building and Mt. Rushmore to the Grand Canyon and the skyscrapers of New York. A replica of Bellagio will even have its own lake complete with working fountain show! Every detail on the 40 buildings found inside this impressive exhibit was created entirely by hand using natural plant materials. Thousands of hours went into such intricacies as roof shingles made of tiny pieces of bark, columns formed out of twisted twigs, shutters made of seed pods and lamps crafted from acorn caps.
A towering 120-year-old banyan tree in the display's center will allow visitors to be surrounded by trains, both below and overhead. Just beyond the tree's shadow, guests will be transported back to the "Wild West" through the recreation of an old western village. The desert landscape will come alive as an old-fashioned steam engine passes by carrying wooden passenger and freight cars as well as a horse car filled with animated, hoof-stomping horses. Nearby, visitors will delight in a Midwestern farm scene modeled after painter Grant Wood's "American Gothic," complete with a tiny farm couple and pitchfork in hand. Guests also will enjoy the twisting valleys of a miniature Grand Canyon while the shining beacon atop of a 9-foot tall replica of North Carolina's Cape Hatteras lighthouse will evoke memories of the Eastern seaboard.
Just steps away, tucked away in a bed of lush landscape, will be an American fantasyland featuring scenes from such classic childhood fairy tales as "The Old Lady Who Lived in a Shoe" and the "Three Little Pigs." A fanciful castle will tower above an adjacent mountain while a colorful passenger train operated by two fairies will chug along a moss- and bark-covered passage, crossing over grapevine-covered ridges before winding through the sprawling canopy of Bellagio's banyan tree.
Guests will be encouraged to immerse themselves in the exhibit through a network of bridges allowing visitors to walk through and under the display. Constructed out of willow branches and cedar bark, the largest bridge is a suspension model spanning 45 feet tall and rising 22 feet above the ground. Six additional bridges, each 14 to 19 feet long, also were made from materials found in nature.
A tiny camera, with a 70-degree wide angle lens, will be placed on one of the trains to provide a unique conductor's eye-view of the Conservatory's summer exhibit. The live feed will be broadcast onto screens inside Bellagio's Conservatory and also will be shown in Giardini, a nearby retail shop. Inside the garden-inspired store guests will find signature Bellagio Garden Railway products for sale including model trains and miniature botanical buildings.
Audra Danzak, Bellagio's executive director of horticulture, commissioned Paul Busse for the summer exhibit and is overseeing the project from creative conception to flawless execution. "Bringing the banyan tree to Bellagio last fall was an enormous feat," Danzak said. "To expand on the exhibit's excitement we've brought Busse's magnificent train gardening to Bellagio. I think our visitors will be awestruck by the sophistication and detail of Bellagio's summer exhibit - I feel it's our most exciting exhibit to date."
"Bellagio's Conservatory is a phenomenal space and the most elegant palette that I've ever had the opportunity to work with," Paul Busse said. "I am thrilled that so many visitors to Las Vegas will be able to see my gardens."
Bellagio's Conservatory is transformed five times a year - winter, spring, summer, fall and Chinese New Year - with exquisite floral displays, cascading fountains and theatrical affects. Busse has created train garden exhibits for the New York Botanical Garden, the Chicago Botanical Garden, the Morris Arboreatum in Philadelphia, the U.S. Botanic Garden in Washington D.C. and The Krohn Conservatory in Cincinnati. For information visit www.Bellagio.com
---
2006 Inn of the Mountain Gods Hosts
First Stop in 'New Mexico Challenge'
Golf, Golf Tourism Approach $1 Billion Impact Annually on State's Economy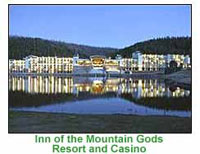 The New Mexico Tourism Department (NMTD) and Tight Lies Tour kick off the New Mexico Challenge - a series of three professional golf tournaments featuring some of the game's best young players on some of the state's most beautiful courses - this week at the Inn of the Mountain Gods in Ruidoso in support of what is quickly becoming a billion-dollar industry in New Mexico: Golf and golf tourism.
"The state's golf industry funded a New Mexico State University economic study, just released, which shows that golf and golf tourism was worth nearly $1 billion a year to the state's economy in the fiscal year that ended June 30 2005," said Dan Vukelich of Sun Country Golf. "This only goes to prove what we have known in the tourism industry for a long time, and it is why our sponsorship of the Tight Lies Tour is a natural fit," said Michael Cerletti, secretary of the New Mexico Tourism Department (NMTD). "Golfers will travel hundreds of miles to play their favorite courses, and playing golf in New Mexico is quickly becoming a favorite pastime of golfers everywhere."
The three-stop 2006 New Mexico Challenge includes the Inn of the Mountain Gods Classic in Ruidoso Thursday-Sunday (May 18-21, 2006); the Currey-Adkins El Paso Open at the Santa Teresa Country Club, Aug. 31-Sept. 3; and the second annual Cities of Gold Casino Golf Classic at Towa Resort Course, in conjunction with the Rotary Club of Santa Fe, Sept. 14-17. A fourth stop in Farmington will be added to the 2007 New Mexico Challenge.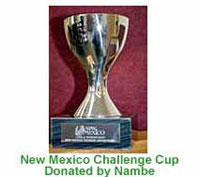 The New Mexico Challenge offers up a special prize and incentive to the pros, $10,000. In addition Nambe has designed a one of a kind trophy for this very special event, the New Mexico Challenge Cup. The total purses for all three events will be in excess of $350,000. It is expected that 150 professionals will compete at each event.
The Tight Lies Tour, one of the leading developmental tours, has been instrumental in helping young professionals with their golfing careers. Successful competitors move on to the nationwide tour, and ultimately the PGA Qualifying School. While a number of Tight Lies pros have enjoyed success on the road to the PGA, several like Tim Herron and Mark Hensby have made an impact on the PGA Tour; and no one made a bigger splash on the PGA Tour than former Tight Lies Tour pro, Ryan Palmer, who has won $2.7 million over the past two years.
"We are very excited about our tournaments in New Mexico and our new partnership with the New Mexico Tourism Department," said Tour president Gary DeSerrano. "New Mexico has some of the most beautiful golf courses in the country. The introduction of the New Mexico Challenge will help spread the word about New Mexico as a golf destination and definitely draw more professionals to these events."
For more information on the Tight Lies Tour, contact Sharon Largent, Media Director, 972-492-4777 or Mike Stauffer, New Mexico Tourism Department 505-827-7379, mike.stauffer@state.nm.us.
---

Introducing Gift Cards
Give the gift of a Four Seasons experience With the new Four Seasons Hotels and Resorts Gift Card you can give a one-of-a-kind experience – to be enjoyed at any Four Seasons hotel or resort in the world. Presented in an elegant folio of richly textured stock, the card comes wrapped as a gift for all seasons, ideal for Mother's Day and other special celebrations such as weddings and showers, birthdays, anniversaries, graduations, retirements, thank-yous or "just because."
Unlike ordinary gift certificates, the Four Seasons Gift Card carries a balance so that cardholders are free to redeem the value in increments over time, or all at once. Gift Cards have no expiry date and there is no restriction on how the value of the card is spent.
It's the perfect gift, redeemable anywhere, anytime and for absolutely anything. Now you can turn warm wishes into unforgettable memories.
Visit www.fourseasons.com/giftcard.

Opening Soon
Four Seasons Resort Maldives at Kuda Huraa
Four Seasons Resort Maldives at Landaa Giraavaru
—Accepting Reservations from November 1, 2006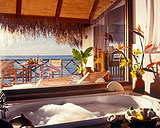 At the re-opened Four Seasons Resort Maldives at Kuda Huraa guests are welcomed to a vibrant garden paradise with easy access to the best diving and water activities in the Maldives. Thatched-roof villas create a village-style setting overlooking untouched atolls ready for exploration. Joining its sister property on a coral atoll all its own, Four Seasons Resort Maldives at Landaa Giraavaru is a luxuriously private hideaway. With an authentic Ayurvedic spa, the Resort is a treat for both body and spirit. Both Resorts are complemented by The Explorer, a 39-metre (128-foot) catamaran offering a private cruise experience that is truly extraordinary.
We are accepting reservations at both Resorts for arrivals beginning November 1, 2006. For further details about each of these unique experiences and more information about how to combine them to create an unforgettable Maldivian adventure, visit www.fourseasons.com/maldives. To make a reservation: Four Seasons Resort Maldives at Kuda Huraa at (960) 664-4888; Four Seasons Resort Maldives at Landaa Giraavaru at (960) 660-0888.
---
SKYMEALS — THE BEST WAY TO ENJOY GOURMET FOOD WHILE FLYING - EXPANDS TO INCLUDE ALL AIRPORTS IN THE GREATER LOS ANGELES AREA
Anyone who is flying out of a Los Angeles-area airport can now put bad food behind them, as SkyMeals, the premier gourmet delivery service, has expanded to include Long Beach and Orange County in their delivery range, thus ensuring that thousands more travelers will have the opportunity to eat well while in the air. "For too long now, travelers have been putting up with bad food—or no food at all—in airports and on planes, and the trend is not going to change," says co-founder and owner Richard Katz. "SkyMeals' aim is simple: provide great food and service to our customers and make flying fun again." With SkyMeals' easy order and delivery process, no traveler ever need go hungry again. Simply go to www.skymeals.com or call their toll-free number, tell them which items you want from the menu, give the address where you want it delivered—including curbside at the airport—and within 24 hours you will have food handed to you, exactly as you ordered it. Best of all, the convenient insulated SkyMeals tote bag will keep items fresh until you are ready to eat them. And because it's your meal, it will not count as a carry-on.
Just one look at the SkyMeals menus reveals what a delectable array of entrées, sandwiches, salads, side dishes, and desserts are available. There are even great offerings for those watching what they eat and those who have kids to feed. A sampling of the delicious offerings:From the Entrée Menu: Thick-sliced Turkey Breast, smoked with Fennel & Coriander, served over Wilted Arugula, Roasted Red Potatoes, and garnished with Gruyere Batons, Pesto, and Cognac Cranberry Relish From the SkyLight Menu: Sautéed Italian Squash, Eggplant, Mushrooms, and Tomatoes, tossed with Penne and a Light Herb Vinaigrette From the SkyKids Menu: Baby Corn Dogs with Honey Mustard Dipping Sauce, Fresh Fruit Cup, Sliced Vegetables with Ranch Dressing, and Mini Oatmeal Raisin Cookies SkyMeals is available for ordering online 24 hours a day at www.skymeals.com, or by calling 866-SKYMEALS (759-6325). Delivery is available to LAX, Burbank, Long Beach, and John Wayne Airport in Orange County. SkyMeals is also available for any local outing you may want to make tastier—whether it be a trip to the beach or the Hollywood Bowl.
---
Swiss International Airlines introduces additional flight
from North America to Switzerland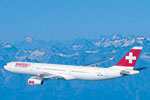 As of May 1, SWISS will introduce additional service between New York's JFK and Zurich. The new flight will be operated with Airbus A330-200 equipment, and will depart from JFK at 9 p.m., arriving in Zurich the next day at 10:55 a.m. The return flight from Zurich will depart at 1 p.m., and arrive at JFK at 3:40 p.m. With the introduction of this flight, SWISS also introduces United Airlines as a new code share partner on all New York routes. This flight will operate six days a week with the exception of Sundays and offer Swiss First, Swiss Business, and Swiss Economy seats.
---
Over 100 Foreign Tour Operators Attended the
13th Annual Peru Travel Mart

The National Chamber of Tourism (CANATUR) in Peru together with the Commission for the Promotion of Peru (PromPeru) organized the 13th annual Peru Travel Mart (PTM). PTM, considered the most important tourism event in Peru, took place from April 18th – April 23rd and had an attendance of 119 of the most prominent tour operators from 29 countries.
CANATUR and PromPeru jointly invested more than $300,000 to coordinate the event which hosted 52 Peruvian companies showcasing the best travel and destination opportunities the country has to offer. As a result of PTM, it is estimated that this year's event generated more than $20 million dollars in sales.

PTM also offered workshops to help educate participants about Peru's strengths and weaknesses in tourism and served as a platform to gain valuable insight into tour operators' needs and opinions.
Each year PTM seeks to promote new services and destinations in Peru by taking advantage of hosting the world's most prominent tour operators. This year's PTM focus was to position Lima as a culinary and historical/cultural destination as opposed to just a transit point. While at PTM, the majority of tour operators had the chance to visit new tourist sites such as the Sacred City of Caral (Barranca), Chavin (Huaraz) and Tarma (Junin).
The Commission for the Promotion of Peru (PromPeru), founded in 1993, leads the promotion of the Peruvian tourism product and the country's image both domestically and internationally. PromPeru evaluates, develops and executes policies and strategies to promote internal and receptive tourism. It also markets Peru as a tourism destination through advertising, public relations and promotional activities. For information about planning a trip to Peru, call 1-866-661-PERU (in the U.S.) or visit www.peru.info.