Exercise Your Mind, Body and Spirit in the Bavarian Alps
Experience Bavaria's breathtaking scenery and keep an eye on culture while hiking, walking, or simply absorbing Bavaria's unique beauty. From the Berchtesgaden National Park to the picturesque Starnberg Lake and the town of Murna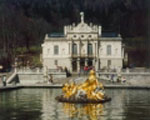 u, fascinating history lessons and rich culture are to be found at every turn on the alpine trails and vales in areas close to Munich.
The Berchtesgaden National Park, located at the east end of Germany's Alpine Road, is a region of spectacular views and one of the oldest nature reserves in the Alps. Guided or independent walks in the national park are excellent ways to discover this idyllic landscape with its rocky peaks, Alpine meadows and forests of mountain pines. The National Park boasts world-famous sights such as the mysterious world of the salt mine in Bad Reichenhall, Hitler's former 'Eagle's Nest' dominating the mountain summit 'Obersalzberg,' and the 12th century chapel of St. Bartholomew on Koenigsee (King Lake). www.berchtesgadener-land.com
Ruhpolding, about 27 miles further west on the Alpine Road, is a picturesque village nestled in the Alps. Countless walking, hiking and mountain paths, as well as the recently opened Nordic-Walking trail, lead out through the broad valley, past traditional mountain inns, all the way up to the Alpine peaks. Throughout the year visitors can experience all kinds of famed Bavarian traditions such as folk dancing, displays of traditional costumes, finger-wrestling, concerts and country theater in and around Ruhpolding. www.ruhpolding.de
Next stop along the road is Prien, situated at the 'Bavarian Sea' - Chiemsee. The beautiful landscape of the Chiem region offers endless possibilities for hiking, mountain tours, cycling excursions and relaxing walks. To discover royal times, visitors to Prien can board one of the boats heading to the island of Herrenchiemsee, famous for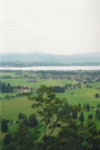 its castle built by Bavaria's fairytale King Ludwig II. The castle's park and gardens are designed to follow the pattern of those at Versailles and are enhanced by impressive fountains. www.tourismus.prien.de
Oberammergau, located on the western end of Bavaria's Alpine Road, owes its world-famous reputation to the Passion Plays. They have been performed every ten years since 1634, when the town prayed to be excluded from the plague. The play tells, in grand and heart-wrenching form, of the suffering, death, and resurrection of Jesus Christ. The next one will take place in 2010. But Oberammergau is also famous for its traditional handicraft: about 120 wood sculptors still work in Oberammergau today, selling carvings ranging from figures of saints to household goods. And the picturesque houses in town, decorated with so called "Lüftlmalerei" (fresco paintings), have also contributed to Oberammergau's popularity. From the peaks of the local mountains, visitors can enjoy a spectacular view of the fabulous 'King-Ludwig Country' with its fairy tale castles of Neuschwanstein and Linderhof. www.oberammergau.de
Situated just a stone's throw away from the scenery of the Bavarian Alps, and only 16 miles south of Munich, is the Starnberg Five-Lakes-Region. With beer gardens, picturesque villages and houses with painted facades the Starnberg region appears to come straight out of a fairy tale. A cultural attraction is Bernried's 'Buchheim Museum', which presents a survey of expressionism as well as craftwork and folk-art from all over the world. www.sta5.de
Close by is the town of Murnau, which was home to one of Germany's most important schools of expressionism: The Blue Rider School. The 'Blue Land' is what painter Franz Marc called the region around the enchanting town, marked by lakes and mountain peaks. There, in the early 1900s, Wassily Kandinsky, Gabriele Münter, Alexej Jawlensky and Otto Müller created their famous contrast paintings under the influence of the folk culture and landscape of that region. Today, the Schlossmuseum (Castle Museum) houses the most important permanent exhibition of Münter paintings worldwide. www.murnau.de
Last stop en route is the 1,200 year old city of Dachau, just outside of Munich. The name Dachau is known the world over as the location of the first concentration camp in Bavaria. Today, it is the city's uttermost priority to bear in remembrance the events of the past and to work against them ever being forgotten. In Dachau, which was once a well known artist colony, culture is increasingly vital. Exhibitions and international concerts take place all year round in the resplendent surroundings of the Renaissance Castle Dachau. www.dachau.info
For more information on hiking tours in Bavaria and along the Alpine Road go to: www.bavaria.by, www.cometogermany.com and www.oberbayern.de.
---
AMERICAN HIKING SOCIETY AWARDS
NEARLY $50,000 IN TRAIL GRANTS
National Trails Fund Supports Volunteer Projects Across the Country
American Hiking Society recently awarded nearly $50,000 in grants to 16 nonprofit, trail focused organizations across the country. The grants, ranging from $250 to $5,000, support projects such as traditional trail work and a hiking workshop for physical education teachers. More than 130 organizations nationwide applied for grants, demonstrating the tremendous need for additional financial support for hiking trails and trail organizations.
The National Trails Fund is the only national, privately funded grants program for hiking trails. It gives local organizations such as volunteer-led trail clubs and land trusts the resources necessary to build or repair new or existing trails, protect trail corridors, and support trail outreach and volunteer programs.
"One of the most important aspects of American Hiking Society's work is our ability to give back to the local organizations that are on the ground building and maintaining trails and creating innovative ways to promote hiking throughout their communities," said American Hiking Society President Gregory Miller. "This year we funded many outstanding projects that will ultimately enhance the hiking experience for everyone. We commend all the winners for their efforts."
Two of the projects that will benefit from 2007 National Trails Fund grant awards include:
Northwest Forest Conservancy. The Northwest Forest Conservancy received $5,000 to assist in building a coalition dedicated to maintaining the trails of Bull of the Woods Wilderness and other great trails in the Clackamas Ranger district of the Mt. Hood National Forest. The organization will use the grant to create a website and marketing materials, train volunteers, and purchase equipment.
Palmetto Conservation Foundation. The Palmetto Conservation Foundation conserves South Carolina's natural and cultural resources, preserves historic buildings and landmarks, and promotes outdoor recreation with trails and greenways. The organization received $5,000 to construct two bridges and build close to 400 feet of trail on the Palmetto Trail, a proposed 425-mile trail extending across the state.
Other recipients of the 2007 National Trails Fund are: Arizona Trail Association; Arizona Wilderness Coalition; Colorado Fourteeners Initiative; Common Ground Outdoor Adventures (UT); Cumberland Trail Conference (TN); Florida Trail Association; Friends of Crab Orchard National Wildlife Refuge (IL); Nantahala Hiking Club (NC); National Smokejumper Association (MT); New Mexico Volunteers for the Outdoors; North Country Trail Association-Heritage Chapter (WI); Pfeiffer Nature Center (NY); Santa Monica Mountains Trails Council (CA); and Waltham Land Trust (MA).
Since creating the National Trails Fund in 1997, American Hiking Society has awarded nearly $340,000 in grants to 89 different trail projects across the country. National Trails Fund awards are made possible by generous support from the program's charter sponsors, L.L.Bean, MSR and Therm-a-Rest, companies with a rich history of supporting volunteerism and environmental causes. Additional donations to the National Trails Fund have come from the private business sector and individual donors.
For more information on this year's grant recipients, the National Trails Fund, or American Hiking Society's trail conservation programs, visit AmericanHiking.org.
---
CASA CUSENZA
Romantic marriage of architecture and nature
Casa Cusenza is a masterpiece of contemporary design…a marriage of brilliant architecture and nature where glass walls merge with the surrounding tropical jungle, lawns and sea. Just ten minutes drive from the charming old section of Puerto Vallarta, on its own sheltered cove and beach, Casa Cusenza is reserved for just one family or group at a time, of up to eight guests. This is the perfect villa for those who wish to escape into the beauty and serenity of art and the natural world.
It is impossible to separate this stunning house from the surrounding natural beauty. During the day, the glass walls are completely open and the space becomes one with nature; at dusk, the sheer window treatments are drawn, reflecting the candlelight moving gracefully in the ocean breezes. Water and the sound of water play are an important part in the ambience; waterfalls cascade from the roof into the creek that runs through the property, the Zen garden and the pool that thrusts into the sea. The main living space is the intimate heart of the house. The interiors create a sense of peace with their neutral color palette of creams, white and chocolate. Resting areas include a two-story high living room with gorgeous minimalist furnishings and priceless sculptures, an intimate study and entertainment room, and kitchen/dining area with its 10-foot table created by Jerome Abel Seguin.
There are four master suites at Casa Cusenza, in two different houses. The Main House includes the master suite -- a spectacularly large (New York loft-like) space with a floating bed by Fabian Baren, a caesar-stone/wenge-wood floor, and a Zen-like contemplation space; almost needless to say, views through all-glass walls take one's breath away. Just down the hall is the Japanese bedroom, also with double sinks, Terrazzo floors and an over-sized balcony. Across a teak bridge is The Guest House with both downstairs and upstairs suites; downstairs is a primitive space with a colorful Bali bed and indoor/outdoor showers, upstairs is the all-white bedroom with a spacious adjoining room that may be used as a fifth bedroom. All bedding in both the Main House and Guest House is from Takashimaya, New York. The house also features stunning works by Claudio Silverstin, Holly Hunt, Jerome Abel Sequin and Jasper Morrison.
Puerto Vallarta is on Mexico's desirable Pacific Coast, easily accessible by direct flights from major U.S. cities. Just south of the old section of the city, Casa Cusenza looks out on Los Arcos, the picturesque rock formation in Banderas Bay. At night, the villa enjoys romantic views of the city lights on the other side of the bay. Within a ten-minute drive one can reach the art galleries, restaurants and shops of Old Vallarta. And for the more physically active, a wide range of water and land sports can be arranged nearby.
The house manager can arrange tennis court times just next door to the villa and golf on either of two nearby championship courses. For deep-sea fishing or yachting, a 40-foot boat can be rented. For swimming, Casa Cusenza's own beach is wonderful; it is sequestered in a private cove and provides easy snorkeling just off the beach; for other beaches at Quimixto, Las Animas and Punta Mita, water taxis are available. Shopping in Puerto Vallarta is just 10 minutes away by the villa's own car and driver.
The food at Casa Cusenza is wholesome international cuisine with a Mexican dimension. For breakfast, the house offers fruits, cereals, breads, coffees and teas, and prepared Mexican dishes and a la carte orders of eggs. For other meals, Casa Cusenza gathers information from guests prior to their vacation regarding their food preferences and any allergies, then specific menu options may be discussed with the staff after arrival. Beverages including local wines are included in the rental price. The house staff will guide guests to Puerto Vallarta's best restaurants; some favorites are Café des Artistes, the Bistro, and Maximilian's at Los Muertos.
The nightly rate for up to 8 guests is $10,000, with a minimum stay of 7 nights. For holidays, the rate is $12,000. Rates include breakfast, lunch and wine. Dinner and hard liquor are additional.
To make a reservation, call Sanctuare at (800) 225-4255 from the U.S. and Canada; from elsewhere, call (203) 602-0300. Or e-mail us at sanctuare@sanctuare.com
---
Lake Tahoe Shakespeare Festival
adds modern comedy amid traditional plays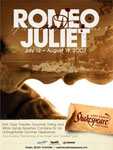 Every summer fans of the Bard converge on Sand Harbor State Park, on the northeast shore of Lake Tahoe, for the Lake Tahoe Shakespeare Festival. Sipping wine, digging toes into the warm sand and watching some of the most famous plots unfold on stage against the breathtaking backdrop of the lake is a summer tradition for residents and visitors alike. However, Shakespeare isn't for everyone, and this year the festival is adding a modern comedy to its playbill.
"Greater Tuna" is a fast-paced comedy about the small town of Tuna, Texas, and its wacky residents. And the best part: Theatergoers do not need to decipher Old English to understand it. Not straying far from its roots, however, the festival is still presenting two Shakespearean plays during its run from July 12 through Aug. 19. This year's selections are the classic tragedy of star-crossed lovers "Romeo and Juliet" and the wickedly comical "The Taming of the Shrew."
The festival has also revamped its food selection. Shakespeare's Kitchen now offers an array of gourmet fare from around the world, from barbecue tri-tip and Cobb salads to hardwood smoked ribs and rack of lamb. More casual dishes include nachos and cold sandwiches.
Tickets to the Lake Tahoe Shakespeare Festival range from $22 for open seating to $67 for reserved seating and can be purchased at www.laketahoeshakespeare.com. Visit the Web site to find out about this year's plays, the food and drink selections and the spectacular venue, Sand Harbor State Park.
---
ARIZONA IS CALLED THE "GRAND CANYON STATE"
FOR MORE REASONS THAN ONE
The Grand Canyon may be the Largest in the State,
but Other Canyons in Arizona are Just as Grand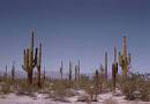 Millions of tourists flock to Arizona each year to visit one of the world's most famous attractions: the Grand Canyon. However, what many don't realize is that Arizona is made up of many other jaw-dropping canyons, all equally rich in color, history, beauty, and splendor.
Here is a brief synopsis of some of Arizona's "other" spectacular canyons:
Antelope Canyon
Antelope Canyon, located outside of Page is at once one of the most breathtaking and tranquil places on earth. Gently carved from the Navajo sandstone over the course of countless millenniums, the slot canyons are majestic and narrow passages, just enough space for a small group to walk the sandy floor - and for the occasional shafts of sunlight to shine down from above.
It is really two separate canyons - Upper and Lower Antelope. Each contains the hidden "slots" carved from the swirling sandstone, and both drain from the south into Lake Powell (once the Colorado River). Though dry most of the year, Antelope Canyon runs, and sometimes floods, with water after rains. It is the water, slowly wearing away the sandstone grain by grain, that has formed the beautiful and graceful curves in the rock. Wind has also played a role in sculpting this fantastic canyon.
To access Upper and Lower Antelope Canyon, you must have an authorized guide. For a complete list of outfitters as well as more information,
visit www.navajonationparks.org/htm/antelopecanyon.htm.
Canyon X
As the world's most photographed slot canyon, Antelope Canyon tends to get a little overcrowded. Fortunately, there is an alternative: Canyon X, a slightly deeper, more remote and far less visited canyon than Antelope, lies just a few miles away.
Because visits to Canyon X are limited to four people at a time (six if they're in the same group), photographers and hikers can enjoy the eerie beauty of a top-notch slot canyon in near isolation.
Canyon X lies within the Navajo Reservation and is accessible only through Overland Canyon Tours in Page. The company offers a six-hour photographers tour, shorter treks for hikers and customized tours – all of which are only available through advanced reservations. For more information,
visit http://www.overlandcanyontours.com.
---
WORLD FESTIVALS BRINGS MUSIC TO MALAYSIA'S EARS
Come and satisfy your music taste buds with all of the flavorful melodies that Malaysia's upcoming music festivals have to offer. This July, come and experience the blending of various cultures and the expressions of their heritage at Malaysia's Rainforest World Music Festival and World Music Festival 2007-Penang.
These two amazing festivals will be held within mere days from each other. The Rainforest World Music Festival is first, starting from July 13-15, 2007 at the beautiful Sarawak Cultural Village. If you missed the first or just couldn't get enough, the World Music Festival 2007 is held at the enchanting Botanical Gardens in Penang from July 20-22.
The festivals will not only embrace you with the best of world music but will also provide fun activities throughout the day. These entertaining events include, workshops, jam sessions and interesting ethno-musical lectures. It is an event every traveler could enjoy.
The festivals highlight Visit Malaysia Year, which commemorates Malaysia's unique melting pot of Malay, Chinese and Indian cultures. This year is a particularly special one for the multi-cultural country, as the entire nation celebrates its 50th anniversary of independence and the remarkable accomplishments Malaysia has made in the past half-century.
The musical and cultural diversity Malaysia has to offer guarantees an unforgettable experience for visitors. For more information on Visit Malaysia Year 2007 or the Rainforest World Music Festival or World Music Festival 2007-Penang,
please visit www.tourismmalaysaiusa.com.
---
THE ORIENTAL BANGKOK INTRODUCES RENOWNED
YOGA LIFESTYLE SPECIALIST AT THE AYURVEDIC PENTHOUSE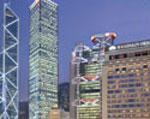 The newly opened Ayurvedic Penthouse at The Oriental, Bangkok has introduced an extensive range of yoga programs, from lively group sessions to one on one private sessions, to suit the specific needs of guests and yoga lovers.
The sessions are designed and conducted by resident Yogic Lifestyle Trainer, Neelam Khatri, who trained with "The Art of Living" organization in India. This world-renowned volunteer based NGO is active in over 140 countries, promoting stress relief and a peaceful and joyous way of living based on special breathing techniques.
Ms Khatri has extensive experience teaching yoga and conducting special workshops, retreats and programs for individuals, groups, children and corporate personnel. She has been actively associated with many projects of "The Art of Living" including time spent teaching yoga at The Oberoi Rajvilas, Jaipur, India.
Her sessions offer the wisdom and techniques of yoga in a detailed yet joyful way, and consist of Asanas (postures), Pranayamas (breathing exercises), Dhyana (meditation) and Yoga Nidra (yogic relaxation). "The Art of Living" teaches the Sudarshan Kriya, which, along with its accompanying practices, is renowned as time-honored way to relieve stress and promote health.
Yoga is an ancient wisdom for a healthier, happier and more peaceful way of living. It offers a multi-path approach to uniting body, breath and mind in awareness, ultimately leading to a blissful state of higher consciousness. A series of gentle and vigorous asanas promotes the well-being of the body, while emphasis is placed on techniques for nurturing the mind and spirit.
Complimentary group sessions are available every morning and evening for resident guests of The Oriental. Advance reservations are required for private sessions and customized programs. Please call the Ayurvedic Penthouse at +66 2 659 0434 to make reservations.
Mandarin Oriental Hotel Group is the award-winning owner and operator of some of the world's most prestigious hotels and resorts, currently operating 20 luxury hotels with a further 16 under development in Riviera Maya, Mexico and Hainan Island, China (2007), Barcelona, Boston and Beijing (2008), Dallas, Chicago, Las Vegas, Macau, Marrakech, Turks and Caicos, Grand Cayman and Costa Rica (2009) and Guangzhou, Taipei and Paris (2010). In total, Mandarin Oriental now operates, or has under development more than 9,500 rooms in 21 countries with 16 hotels in Asia, 13 in The Americas and seven in Europe and North Africa.
---
Summer in London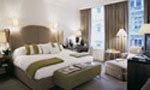 Explore one of the world's most vibrant cities this Summer. The package includes a stay in a luxurious double room at Brown's Hotel, Continental breakfast and complimentary access to The Spa and gymnasium. From £360 per night in an Executive King Room. Offer valid until 09/09/2007. Package available for reservations of three nights or more. Visit:www.roccofortehotels.com.
---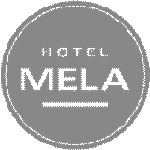 hotel mela announces exclusive packages
for guests of the big apple
New York City's most stylish and chic new hotel has announced exclusive summer promotions and packages for guests of the Big Apple. The 228-room hotel, designed to combine high style and the rich culture and history of New York, is offering guests a special summer promotion with 10 percent off a two-night stay, 15 percent off a three-night stay and 20 percent off a five-night visit.
With summer fast approaching, Hotel Mela has announced its new rates for travelers looking for a luxe city retreat. Located on West 44th Street, Hotel Mela is within a short walking distance to Times Square, Broadway and is surrounded by the city's cultural, historic and entertainment landmarks, making it the ideal place to cool off during the city's hottest months. As extra incentive, Hotel Mela is offering guests a percentage savings on the best available room rate for multiple night stays.
Hotel Mela emphasizes a unique approach to hospitality with their exclusive 'At Home Sophistication' design concept, defined as "the little touches and accents that provide the ultimate in comfort, style, luxury and familiarity of home." With a revolutionary approach to concept and design, the hotel's overall philosophy is to deliver service based upon the guests' desires which far exceed their expectations. Desires Hotels has created "Your Desires", a signature program that supports this concept and is offered at designated hotels within the Desires Boutique Division. Hotel Mela's "Your Desires" program will center on the diverse and culturally rich New York marketplace, bringing to hotel guests the very best the city has to offer along with comfort and personal requests. Highlighting the "Your Desires" program is a POD-cast program available for downloading by guests and featuring hotel information as well as the latest news on cultural events and entertainment happenings in the city during their visit.
The name Mela when translated means "Apple" in Italian and honors the significant role Italian culture has played in New York City's history. New York's influence is apparent throughout the public spaces that feature a collection of hand-selected artwork of landmark buildings and historic districts. Visit www.hotelmela.com.
---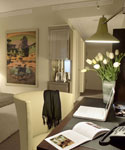 Shh... Munich's gateway to tranquillity
is opening soon
Peace and quiet in the heart of Munich, with the best in design and service: opening its doors this October, The Charles Hotel is situated next to the Old Botanical Garden, offering stylish rooms and a fresh contemporary perspective on a traditional city.
The cosmopolitan city of Munich offers visitors everything from chic shopping and restaurants to world-class art galleries and fairy-tale Gothic architecture – as well as the chance to discover the charms of the Bavarian Alps.

The Charles Hotel is one of 11 luxury hotels owned by Rocco Forte Hotels. All are located in major European cities.
For details and on-line bookings,
visit www.roccofortehotels.com

The five-star Charles Hotel is a striking new addition to Muni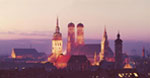 ch's hotel scene, combining contemporary design with traditional details such as Bavarian limestone and paintings by celebrated local artist Franz von Lenbach. There are 160 spacious rooms, including 28 suites, as well as an Italian restaurant and an 800 sqm spa. The hotel is close to the historic square of Königsplatz, and will appeal to both business and leisure travellers.
---
VIRTUAL TRANQUILITY - ÉLAN RESORT & SPA DEBUTS WEB SITE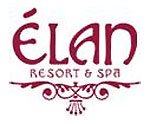 Transport yourself to an intimate and private enclave set amid lush tropical gardens – albeit virtually – as you enter the gates of the stylish Élan Resort & Spa – Cancun. The sound of birds chirping channels the soothing atmosphere of this recently opened all-inclusive resort as you click on their newly launched web site: www.elanresort.com. The site offers a complete overview of the numerous dining, entertainment and recreation options, including an eight-page menu of signature treatments from its luxurious Elements Spa. Now, this virtual experience can easily become a reality as visitors to the site can make reservations online with options in several languages.
Designed in traditional Mexican colonial style, Élan Resort & Spa – Cancun lies on its own peninsula overlooking the Nichupté Lagoon where guests can "leave the world behind." Within its monumental gates and whitewashed walls are 95 rooms and 51 one-, two- and three-bedroom villa suites, eight restaurants serving Mexican, Mediterranean, American, Asian and Italian cuisines including a Cyber Café serving continental breakfast, two bars plus a Juice Bar, two private beach areas, two swimming pools, two tennis courts, a fitness center, steam rooms, saunas, and a Temazcal – an authentic Mayan sauna. The Elements Spa showcases the resort's signature Mayan and Ayurvedic treatments. Unlimited classes in yoga, Pilates and Tai Chi are offered and sail boats, windsurfers, kayaks and canoes are provided for use in the lagoon. Entertainment in the evenings reflects the tasteful atmosphere of Élan. A Mexican anthropologist might lecture on Mayan customs, a trio from Veracruz might play and each week the Plaza Santa Cecilia will come alive with a ballet folklorico and mariachi music.
"Our web site is designed to give guests a preview of the relaxing experience that awaits them at Élan in Cancun," said Esther Cohen of Smarts Inc, which handles the sales and marketing for Élan Resorts & Spas. "Our private, all-inclusive enclave – only steps away from the bustle and bright lights of Cancun – will provide a rejuvenating vacation in an authentic Mexican atmosphere," she explained.
When guests stay at the all-inclusive Élan, all expenses are covered: all meals and alcoholic and non-alcoholic beverages, roundtrip airport transfers, nightly entertainment, unlimited exercise classes and the use of the fitness center, sauna and steam rooms, tennis courts and equipment, water sports equipment, beach and pool lounges and towels, a half-hour "Élan massage," and all hotel taxes and service charges.
Rates through December 20 are up to 45% less than the 2008 high-season rates. Currently, the all-inclusive rate for a deluxe room is $300. A one-bedroom villa unit on the garden side is $400 and on the water side, is $450 per night. Rates are based on single or double occupancy. A two-bedroom villa unit accommodating up to four persons ranges from $650 to $700 and a three-bedroom villa unit accommodating up to six persons is $850 to $1000. Children 14 and over are welcomed as adults in appropriate suites when sharing with adults. Visit www.elanresort.com for additional information.
---
"OUR HEARTS BELONG TO THE SACHER"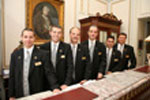 To be there for the Sacher's guests and fulfil all of their wishes has become second nature. For the concierges at the Sacher hotels in Vienna as well as in Salzburg, it is a matter of honor to be simply the best in the business. They are well aware that the comportment of concierges determines the character of a hotel; at the same time, the Sacher hotels have left their marks on them during their many years of service. Visit: www.sacherhotel.com.
---
NEW SHOPS IN VEGAS
The Miracle Mile Shops at Planet Hollywood Resort & Casino has announced new venue openings to add to its collection of 170 specialty stores and 15 restaurants. Frederick's of Hollywood recently opened and brings a unique, ultra modern and sexy experience to its customers. Filled with Hollywood glamour, the new Miracle Mile Shops boutique will captivate its audience with Frederick's signature red, black and leopard styling and electrifying red carpet atmosphere. Polynesian-fusion, food and fun abound at Trader Vic's restaurant. Guests will enjoy Trader Vic's world-famous appetizers, choice entrees, wok dishes and Chinese wood-fired oven specialties when it opens in mid-September. The Los Angeles based premium denim company, True Religion, was established in December of 2002 to take denim in a refreshing new direction. True Religion Brand Jeans will open in early November and has become known for its intense attention to detail. After much anticipation, both locals and tourists visiting Miracle Mile Shops will soon be able to enjoy H&M's unbeatable combination of fashion, quality and price when it opens in October. As the first H&M in Las Vegas, the layout of the store will follow specific presentation guidelines carefully crafted by H&M to provide customers with guidance and inspiration. Hawaiian Tropic's Miracle Mile Shops location will be its second venture into creating a dining and nightlife destination when it opens in November. Hawaiian Tropic Zone will boast sexy modern décor, a three-tier dining room, mouth-watering menu items, a cat-walk stage for nightly entertainment, and a full bar. Exotic and friendly Hawaiian Tropic models serve as "table concierges" to assist with guests' every dining need as well as participate in a nightly beauty pageant. Hawaiian Tropic Zone features cuisine from celebrated chef David Burke.
---
JetBlue Airways, in Partnership With
Twentieth Century Fox, Named 'The Official Airline
of Springfield' in Celebration of The Simpsons Movie
Low-Fare Airline Unveils First-Ever Specialty Aircraft Christened by Homer: Woo-Hoo, JetBlue!
TrueBlue Members Offered Chance to Win Major Prizes, Including a JetBlue Getaways Package to the Movie Premiere in Los Angeles July 24



JetBlue Airways Corporation (Nasdaq:JBLU), in partnership with Twentieth Century Fox, today announced it has been named "The Official Airline of Springfield" -- the hometown city of Homer, Marge, Bart, Lisa and Maggie Simpson -- to celebrate the summer theatrical release of The Simpsons Movie. In honor of America's favorite animated family of comedy, the low-fare, high-frills airline will unveil its first-ever specialty aircraft, christened "Woo-Hoo, JetBlue!" and featuring an image of Homer along with a permanent logo of the airline's new Springfield status.
In addition, The Official Airline of Springfield is hosting an exclusive Simpsons Sweepstakes (www.jetblue.com/simpsons) for TrueBlue members, who can enter for a chance to win some really cool prizes. The grand prize winner will receive a JetBlue Getaways package for two to Los Angeles, CA to attend the premiere of The Simpsons Movie on July 24, 2007. Other prizes, which extend through July 31, include a JVC 32" LCD TV and Simpsons DVD set; a limited edition Simpsons Console presented by Xbox 360, the leader in high-definition gaming; and a limited edition animated cell from The Simpsons Movie.
"The Simpsons have been entertaining our customers on our signature in-flight entertainment system, featuring 36 channels of free, live TV, since JetBlue's inception," said JetBlue President and CEO Dave Barger. "We're thrilled to be the Official Airline of Springfield, their hometown, and celebrate their first movie premiere."
During the month of July, JetBlue customers will also enjoy a continuous offering of Simpson's episodes on FOX Channel 41 of its signature in-flight entertainment system. All JetBlue flights feature 36 channels of free, live DIRECTV programming, more than 100 channels of XM Satellite Radio and a rotating selection of pay-per-view movies from FOX InFlight.
TrueBlue, JetBlue's customer loyalty program, launched in June 2001 and today boasts more than five million members. TrueBlue is free to join and offers members the chance to earn award flights and access to other great benefits such as special promotions and sale fare alerts. TrueBlue members earn TrueBlue points for all JetBlue flights, with double points awarded if the travel is purchased via jetblue.com, as well as through the American Express Membership Rewards program and with the JetBlue Card from American Express. Customers need to earn just 100 TrueBlue Points to receive a TrueBlue Award which is valid for round-trip travel on JetBlue. For more information, visit www.jetblue.com/trueblue.
New York-based JetBlue Airways has created a new airline category based on value, service and style. Known for its award-winning service and free TV as much as its low fares, JetBlue is now pleased to offer customers the most legroom throughout coach (based on average fleet-wide seat pitch for U.S. airlines). JetBlue is also America's first and only airline to offer its own Customer Bill of Rights, with meaningful compensation for customers inconvenienced by service disruptions within JetBlue's control. Visit www.jetblue.com/promise for details. JetBlue serves 54 cities with up to 575 daily flights. With JetBlue, all seats are assigned, all travel is ticketless, all fares are one-way, and an overnight stay is never required. For information or reservations call 1-800-JETBLUE (1-800-538-2583) or visit www.jetblue.com.
---
BRITISH AIRWAYS DISCOUNTS EUROPE AT ONE PRICE
24 European cities available

British Airways today announced a three day sale fare to Europe for the price of London, allowing passengers to visit Paris, Rome, Dubrovnik, London or 20 other European cities for one price.
Roundtrip airfares begin at $562 between New York (JFK or Newark) and Europe. Travelers may choose to fly directly to London or to any of the 24 selected European destinations, courtesy of British Airways. Other destinations on sale include Amsterdam, Athens, Barcelona, Berlin, Bologna, Dubrovnik, Frankfurt, Geneva, Istanbul, Lisbon, Madrid, Milan, Munich, Naples, Nice, Pisa, Prague, Stockholm, Venice, Vienna, and Zurich. This promotion must be purchased by midnight (EST) Thurs., Jul. 12, 2007. Travel is valid from Sep. 6, 2007, through Oct. 24, 2007.
Comparable airfares are available from all 19 British Airways' U.S. cities to select destinations in Europe. Sample roundtrip fares include Washington/Nice starting at $624, Chicago/Milan beginning at $684, Dallas/Geneva starting at $694 and Los Angeles/Frankfurt from $726.
Roundtrip fares must be booked and purchased seven days in advance and are non-refundable. Fares may be higher for other travel dates, from other U.S. departure gateways and to beyond London destinations. Weekend (Thursday-Sunday) surcharge applies at $30 each way. Fares are subject to government approval and do not include government fees and taxes from approximately $165 and a $2.50 September 11 Security Fee. Minimum stay of Saturday night is required and maximum stay is 11 months. Other significant restrictions apply.
Further information on this limited sale and British Airways flight schedules are available by visiting the airline's website, www.ba.com/All4one. Travel agents may access information by visiting www.batraveltrade.com
---
SEABOURN'S NEXT YACHT WILL BE AN ODYSSEY
Past Guest Wins a Maiden Year Cruise for Guessing Correct Name

Seabourn Cruise Line has announced the name that will be given to its new, ultra luxury cruising vessel, presently under construction in Italy. The all-suite, 450-guest ship will be christened Seabourn Odyssey when she debuts in Venice in mid-2009.
"There were literally hundreds of names that we considered," said Seabourn president Pamela C. Conover, "and we pursued dozens of different directions. But in the end, we wanted her name to reflect her primary purpose, which is to wander the globe, carrying our guests to the world's most exciting and fascinating destinations, in signature Seabourn luxury and style."
Seabourn invited its Seabourn Club, an exceptionally loyal coterie of repeat guests, to participate in the fun by guessing the name before it was announced. With the incentive of a free cruise for two during the new ship's maiden year for the winner, the contest drew thousands of entries from around the world by mail and email. Over fifty of those entries divined the correct name, and the winners, John and Hazel Coleman of Monaco, were drawn at random from among those who answered correctly.
Beginning last May, more than 8,500 tons of steel is being cut and welded to form the sleek hull and graceful superstructure of the line's new, $250 million flagship, which, when she is launched, will be the first addition to any fleet in the ultra luxury segment of the cruise industry in six years.
Although three times the size of her smaller 10,000-ton sister ships, Seabourn Pride, Spirit and Legend, Seabourn Odyssey will carry just over twice as many guests, and boast the same gracious ratio of hospitality staff to guests and among the highest space-per-guest ratios in the cruise industry. In addition, the new vessel will offer more dining options than her sisters, as well as more types of suites, more verandas, more entertainment venues and enhanced spa and recreational facilities.
Plans for maiden year itineraries are still being finalized, but the initial level of interest and excitement prompted Seabourn to devise a system for accepting reservations that will be at once equitable to its loyal guests and supporters, and manageable for the company's internal staff.
Guests who wish to sail on voyages during the maiden year can secure a spot on a waitlist by making a standard Seabourn deposit of $1,000 per person, or $2,000 per person for the actual maiden voyage. These deposits are being accepted now.
Seabourn expects to publish the details of Odyssey's maiden year schedules by the end of 2007. At that time, waitlisted persons will be notified in advance and given priority booking access, which will allow them to select the specific voyage and accommodation they prefer. These reservations will be accepted according to the following criteria:
Guests who sail with Seabourn in 2007 or 2008 will have first priority. They will be notified in advance and given a two week priority booking window. This will include anyone who books and sails on a cruise departing by the end of 2008.
Past guests of Seabourn who do not sail in 2007 or 2008 will be granted the second priority notification and a second two-week booking access.
A third priority booking period will be available to first-time Seabourn guests who have deposited for the waitlist.
After that, reservations will be accepted from anyone for remaining space on maiden year voyages, based on Seabourn's standard deposit and booking policies.
Travelers can experience Seabourn's award-winning style on cruises of seven to 28 days or more in Europe, the Mediterranean, the Caribbean, Central and South America, Asia, India and Arabia. Cruise itineraries explore landmark ports and lesser-known gems where larger ships cannot go.
For information, contact a travel agent, call Seabourn at 1-800-929-9391 or visit Seabourn's award-winning website at www.seabourn.com.