Four Seasons Hotel Gresham Palace Budapest - Szechenyi Istvan ter 5-6, 1051 Budapest, Hungary
Festive New Year's Celebrations in the Heart of Europe at

Four Seasons

Hotel Gresham Palace Budapest. Family dinners, celebration cocktails and stylish parties for a truly festive season.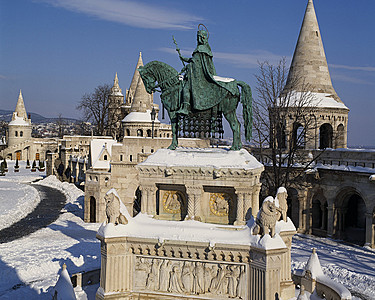 The holidays are a special time in Budapest as the entire city celebrates the festive season. Christmas markets, mulled wine, roasted chestnuts, Christmas cookies and special sweets, choirs and concerts create a magical atmosphere in this cultural heart of Europe.
Four Seasons Hotel Gresham Palace invites guests to join in this wonderful time with a series of dinners and parties for young and old - from a special degustation dinner on Christmas Eve in thePava room to the Broadway Dinner and Dance party in Zirini Passage on New Year's Eve. In addition to special dinners, lunches and Sunday Christmas brunch, Four Seasons will prepare a tasty treat for locals looking for something unique for their holiday celebrations at home: Turkey-To-Go.
Christmas Eve Dinner
Holiday favourites such as salmon gravlax with fine herbs blinis, smoked beef and poached quail eggs with port sabayon or acacia honey glazed goose breast will be served in the Pava room with amazing views of the Chain Bridge. Gypsy music will set the tone for a merry celebration.
Christmas Day Brunch Gresham Restaurant and Lobby Bar
Gresham Palace offers an impressive Christmas Brunch for individuals and families. The menu includes delicious seafood, salads, soups and hot stations, plus a children's corner and dessert bar.
Turkey-To-Go
Lunch or dinner for six persons includes roast turkey with herb stuffing, roasted sweet potatoes, mashed potatoes, green beans, Brussels sprouts, carrots, cranberry sauce, gravy and pumpkin pie. Available for order from November 23, 2011 to January 1, 2012.
Broadway Dinner and Dance Party
A six-course creative gourmet menu includes selections such as rock lobster and scallop mosaic with mixed tomatoes and aioli sauce; smoked foie gras with dry fruit salad, nut croquante and pain d´epice; slow roasted monk fish medallion; and much more. A special children's menu is available. The party with live music will take place at Zirini Passage and The Bar on the Hotel's historic lobby level. Reservationsfor festive events highly recommended.
Festive Package
A special Festive package including accommodation and breakfast starting at EUR 295.00 per night and is valid from December 1-30, 2011. New Year's Eve rates start at EUR 345.00 and include accommodations, breakfast and late check-out at 4:00 pm. Advance reservations recommended during the festive period.
---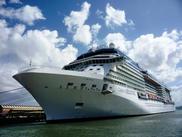 Europe and the Caribbean Trending as Winter Cruise Hot Spots
CruiseCompete has mined its wealth of cruise data to report the latest trends in consumer behavior and purchasing decisions for cruise vacations. This valuable information and statistics are available in its CruiseTrends™ report.
CruiseTrends™ reports are compiled based on actual consumer quote requests on CruiseCompete, the highly acclaimed website where travel agents compete to offer the best deal for consumer cruise business.
The following comprises a sampling of trends for September 2011. To see more topics and data, please visit CruiseCompete's Press Room or click on September 2011 CruiseTrends™.
For purposes of the CruiseTrends™ report, cruise lines recognized as premium or contemporary are grouped together as premium/contemporary.
Most Popular Cruise Lines
(Ranked by the total number of quote requests for each particular line in the given month)
1. Premium/Contemporary: Carnival Cruise Line
2. Luxury: Oceania
3. River Cruises: Viking River
In second place are Royal Caribbean International for premium/contemporary, Cunard for luxury and Uniworld for river cruises. More…
Most Popular Cruise Ships
(Ranked by the total number of quote requests for each ship)
1. Premium/Contemporary: Ruby Princess (Changed from Oasis of the Seas last month)
2. Luxury: Queen Mary 2 (Replacing Oceania Marina from last month)
3. River: SS Antoinette
Next in popularity are the Grand Princess for premium/contemporary, Oceania Marina for luxury, and the Avalon Panorama for river. More…
Most Popular Cruise Regions
(Ranked by the total number of quote requests for each region)
1. Premium/Contemporary: Caribbean
2. Luxury: Europe (overtaking Mediterranean from last month)
3. River: Europe
Next in popularity are North America for premium/contemporary, Mediterranean for luxury, and Russia/Central for river cruises. More…
Most Popular Cruise Departure Ports
(Ranked by the total number of quote requests for each departure port)
1. Premium/Contemporary: Fort Lauderdale
2. Luxury: Fort Lauderdale (changed from Venice last month)
3. River: Amsterdam
Next in popularity are Miami for premium/contemporary, New York for luxury, and Budapest for river cruises. More…
Most Popular Cruise Ports Visited
(Ranked by the total number of quote requests for each port visited during cruise itineraries, excluding departure ports)
1. Premium/Contemporary: Cozumel (replacing Nassau from last month)
2. Luxury: Kusadasi (Turkey)
3. River: Vienna (overtaking Cologne from last month)
Next in popularity are Nassau for premium/contemporary, Dubrovnik for luxury, and Cologne for river cruises. More…
Most Popular Countries Visited
(Ranked by the total number of quote requests for each country visited during cruise itineraries, excluding countries of departure)
1. Premium/Contemporary: Bahamas
2. Luxury: Greece
3. River: Germany
Second are Mexico for premium/contemporary, Italy for luxury, and France for river cruises. More…
Most Popular Cabin Types
(Ranked by the total number of quote requests for each cabin type)
4. Premium/Contemporary: Inside Cabin
5. Luxury: Balcony Cabin
6. River: Balcony Cabin (overtaking Outside Cabin from last month)
Hottest Months for Cruising
(Ranked by the most requested months)
1. Premium/Contemporary: December 2011
2. Luxury: December 2011 (changed from November 2011 last month)
3. River: April 2012 (replacing October 2011 last month)
Other interesting data available at the September 2011 CruiseTrends™ report.
• Number of cabins requested
• Most popular cruise itinerary lengths
• Travel insurance requested
• Cruise line past passenger status requested
• Booking window of time
This cruise trend information is available monthly from CruiseCompete and can be insightful, especially for travel writers. To see a full year of cruise trend data, please click here: http://www.cruisecompete.com/cruise_trends.php
---
DEER VALLEY RESORT RANKED THE #1 SKI AREA IN
NORTH AMERICA FOR AN ASTONISHING FIFTH YEAR IN A ROW!
Deer Valley Resort has been named the #1 ski resort in North America by the readers of SKI Magazine for an astonishing fifth year in a row. No other ski resort has earned this prestigious ranking more than three times in a row in the past. Remarkably, in the past eleven years, Deer Valley's rating hasn't dipped lower than third, with a #2 ranking in 2001/2002; a #1 ranking in 2002/2003; a #3 rating in 2003/2004; a #2 rating in 2004/2005; another #1 ranking in 2005/2006, a #2 rating in 2006/2007, and #1 rankings in the 2007/2008, 2008/2009, 2009/2010, 2010/2011 and now 2011/2012 seasons.
"No other ski resort has accomplished anything close to this," says Bob Wheaton, Deer Valley Resort president and general manager. "And I think the reason is that no other ski resort comes close to matching Deer Valley's amazing vacation experience. It's all because of our staff. The culture here is to put the guest first at all times, and our employees not only accomplish this every day, but enjoy it, whether working our chairlifts, in our Children's Center, our Ski School, our Deer Valley Resort Lodging and Reservations department, in our restaurants, offices, maintenance facilities, anywhere in our organization. My hat is off to our incredibly dedicated crew. This honor goes to them and I thank and congratulate the entire Deer Valley Resort team."
Aside from being named the #1 Resort overall out of 60 North American resorts, Deer Valley ranked winningly in many individual categories. Highlights included the Resort being given #1 rankings for grooming, service, weather, on-mountain food, lodging and dining. The Resort also received #2 rankings for lifts and access, and #3 rankings for digital presence and overall satisfaction.
More than 20,000 SKI readers are surveyed for its "Top 60 Resort Guide" by an independent research firm. SKI readers ski an average of 23 days a year. The ski resort survey is the most comprehensive and longest-running in the winter sports industry. Some of the individual comments that were made by skiers about Deer Valley this year were, "Service is top notch, grooming impeccable, food outstanding"; "Excellent customer service for the same prices as other resorts with no customer service"; They do everything right!"; "On-mountain food is insane! Service is exceptional"; and "These guys get what it means to manage the details. Consistent first-class experience."
For more information on Deer Valley Resort and its #1 SKI Magazine ranking for the fifth year in a row, or to arrange interviews, please contact Resort Communications Manager Emily Summers at 800-424-DEER (3337) or 435-645-6522, or visit deervalley.com.
---
CHRISTMAS MARKETS IN GERMANY FOR THE HOLIDAYS
Imagine Christmas light strung across cobbled streets and Christmas tree ornamaents sparkling in the crisp winter sunshine. The scent of roasting chestnuts fills the air. The Christmas season is even cozier and more inviting in the villages and towns of the Black Forest than elsewhere. The farmers market held year-roung inthe shadow of the elaborate Munster (cathedral) expands between November 21 and December 23, 2011. Spilling out into the surrounding streets of the old city, stands sell traditional Christmas delicacies, crafts, and Gluhwein (mulled wine) in the medieval town of Gengenbach the 200-year-old town hall is transformed into the biggest Advent calendar of the Black Forest region. Every evening a new window is opened. The adven market runs from November 26 to December 23. Email: southwestgermany@tourcomm-germany.com

airberlin's weekend specials make winter travel more attractive than ever
Plenty of availability of bargain-priced flights for weekend trips throughout Europe

Service and quality are airberlin's utmost priority. The award-winning airline takes the wishes of its passengers very seriously, and as a result, on October 21st 2011, airberlin will be offering a one-time special featuring plenty of availability for weekend flights to numerous city destinations within Germany and Europe, at a fixed price of 98 EUR. Passengers planning on traveling to Germany or Europe on airberlin this winter from North America can take advantage of this sale and include some additional destinations to their winter getaways at drastically reduced rates.
"Our special offers are very popular with our passengers. We have often been approached with requests for a weekend special focusing on flights to major European cities. airberlin has listened and created the weekend special," stated Paul Gregorowitsch, airberlin's CCO.  airberlin winter specials from the U.S. start as low as $719 from JFK to Berlin including all taxes and fees. - For current fares and availability visit us on the web at airberlin.com.
Weekend trips to Berlin, e.g. from Nuremberg, Saarbrücken and Cologne/Bonn, can be booked at 98 EUR per round-trip ticket. Shopping trips to Milan, from Berlin, Düsseldorf and Saarbrücken, are available at the same low price. Even a visit to Jack Frost in Moscow, from Stuttgart and Munich, can be booked at 129 EUR per round-trip ticket.
Tickets for the above-mentioned flights and all other flights for the weekend special will be available for weekend trips between November 18th, 2011 and March 11th, 2012. Tickets can be booked on the Internet at airberlin.com/weekendspecial, in the service center at 1 (866) -266-5588 or through travel agents. For schedules and availability please visit airberlin.com.
---
STATUE OF LIBERTY IS 125 FRANCE CELEBRATES WITH US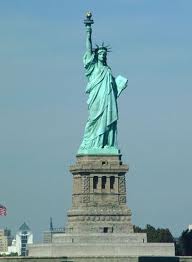 October 28, 2011 marks the Statue of Liberty's 125th anniversary. In turn, this day also marks the prevailing bonds between the United States and France – and even more specifically, between New York and Alsace. The statue, officially named The Statue of Liberty Enlightening the World, represents a gift of friendship from France to the United States. Today known as a universal symbol of freedom, the statue was officially dedicated on October 28, 1886 and designated a National Monument in 1924.

The statue was indeed designed by a French sculpture, Frédéric-August Bartholdi (1834-1904), born in the charming city of Colmar in the Alsace region of France. The artist was commissioned to create the statue in order to mark the 100th anniversary of the signing of the Declaration of Independence. The project represented a joint effort between America and France, with its creation made possible thanks to funds raised by both governments. In order to create the statue, Bartholdi acquired assistance from engineer Alexandre-Gustave Eiffel, responsible for the iconic Eiffel Tower, who helped create the statue's framework. Bartholdi completed the statue in France in 1884, after which it was disassembled and shipped off to the U.S., where the statue was reassembled over four months.

At the end of October, 2011, after celebrating its 125th birthday, the statue will close for a year to undergo a $27.25 million renovation of all its interior spaces, with plans to improve the stairways, elevators and mechanical systems. Liberty Island, however, will still remain open to visitors during the renovation.

While the original Statue of Liberty stands tall in New York, replicas can be found in Paris and elsewhere in France. A smaller version of the statue stands on the Allée des Cygnes on the Seine near the Eiffel Tower, which was donated by the American colony in Paris in 1885 and inaugurated in 1889. There is another statue in the Luxembourg Gardens, which Bartholdi offered to the city as part of an exhibition at the Musée du Luxembourg in 1900. Outside the Musée des Arts et Métiers is a bronze statue made from Bartholdi's original plaster. Colmar itself boasts a 39-foot replica of the statue, which was placed in the town in 2004 to commemorate the 100th anniversary of the artist's death. Other replicas exist in Poitiers, Bordeaux, and Barentin, amongst others.

More on the Statue of Liberty: www.nps.gov. www.libertycruises.com
---