Russia and the Baltic Sea
– A Cruise Experience Like No Other
When it comes to cruise travel, an increasing number of experienced voyagers are trading sun and sandy beaches for a tour of Red Square or the world-famous Hermitage Museum.
Today's Baby Boomers, in particular, are looking for truly unique travel experiences, and cruises to the Baltic Sea region and such unusual shore excursions are really off the beaten track.
Other exotic offshore excursions during these cruises include locales such as Copenhagen, Stockholm and the historic Russian port city of St. Petersburg (including a day trip via air to Moscow). They also include port visits to other esser-known, picturesque medieval villages in Sweden and Estonia.
"Considering this part of the world was cut off to most Westerners for many decades, the chance to visit Russia via cruise ship and land excursions is very intriguing to many travelers," says Bob Levinstein, CEO of CruiseCompete.com. "Baby Boomers grew up during the Cold War and now they are visiting the Kremlin and Red Square as tourists – who would have thought this was possible only a few years ago?"
Following is a list of Top 10 "Must Do's" on Baltic Sea cruises offered by the ultra-luxury Regent Seven Seas Navigator. To see other Scandivia Russia offers, please visit
http://www.cruisecompete.com/specials/regions/scandinavia_russia/1
1. Spend the entire day on deck as you cruise through the Scandinavian Fjords
This is one of the rarest, most beautiful sights seen in the world. The canals give way to bodies of water, sailboats abound and the picturesque towns and villages one encounters are like a fairy tale land. One moment, travelers are sailing the high seas and then – almost magically – enter a picturesque Scandinavian fjord. A myriad of sailboats only enhances this unforgettable sight.
2. Kalashnikov shooting and artillery museum – play like a KGB Agent
Military and firearms buffs take a short drive from the ship pier in St. Petersburg to a special firing range, where they can try their hand at a selection of Russian firearms, including the famous Kalashnikov rifle (widely regarded as the best-built automatic weapon in the world). An instructor is on hand to teach guests the basics about different Russian weaponry. Ear protection is provided and cruise visitors can keep their target and spent shell casings as souvenirs. Later, guests visit St. Petersburg's famous Artillery, Engineers and Signals museum, an imposing building that contains exhibits from the 12th through 20th centuries. The museum's courtyard also features an extensive collection of Soviet weaponry.
3. Visit the world-famous Ice Bar – James Bond style
Like Copenhagen and Moscow, Stockholm is a cosmopolitan city that is very scenic, pristine and historical. Many visitors take a cab to the world-famous "Ice Bar", where patrons are obliged to don parkas before entering the premise. The bar is made entirely of giant blocks of ice, with all drinks served in miniature glasses also carved from ice. Clearly, this is the place to be seen among the young Swedish set – be sure and bring your camera for the folks back home!
4. Visit Tivoli Gardens – Walt Disney's inspiration for Disneyland
Founder Georg Carstensen (1812 - 1857) obtained a five-year charter to create Tivoli Gardens by telling King Christian VIII, "when the people are amusing themselves, they do not think about politics". The monarch granted Carstensen use of 15 acres of the fortified glacis outside Vesterport (the West Gate) at the annual rent of 945 kroner. Therefore, until the 1850s, Tivoli was outside the city, accessible through Vesterport.
From the very start, Tivoli included a variety of attractions: buildings in the exotic style of an imaginary Orient; a theatre, band stands, restaurants and cafés; flower gardens; and mechanical amusement rides such as a merry-go-round and a primitive scenic railway. After dark, colored lamps illuminated the gardens. On certain evenings, specially designed fireworks could be seen reflected in Tivoli's lake.
Composer Hans Christian Lumbye (1810 - 1874) was Tivoli's musical director from 1843 to 1872. Lumbye was inspired by Viennese waltz composers like the Strauss family (Johann Strauss I and his sons), and became known as the "Strauss of the North." Many of his compositions are specifically inspired by the gardens, including "Salute to the Ticket Holders of Tivoli", "Carnival Joys" and "A Festive Night at Tivoli". The Tivoli Symphony Orchestra still performs many of his works.
Tivoli is always evolving without abandoning its original charm or traditions.
As Georg Carstensen said in 1844, "Tivoli will never, so to speak, be finished," a sentiment echoed just over a century later when Walt Disney said of his own Tivoli-inspired theme park, "Disneyland will never be finished as long as there is imagination left in the world.
5. An Evening at the Yussupov Palace in St. Petersburg
On the banks of the Moika River, the Yussupov Palace once belonged to the wealthiest family in Russia at the beginning of the 20th Century. Ladies-in-waiting and gentlemen in ornate costumes wait to greet guests at the Palace doors. Small groups are guided through the museum, featuring room after room of classical art and furniture. Walk down a winding staircase and see the room where the notorious Grigori Rasputin – the "Mad Monk of Moscow" – was assassinated shortly before the Bolshevik Revolution.
Then, on to the Music Room where Russian champagne and caviar is served to guests enjoying the musical offering of a classical balalaika orchestra. To complete the experience, persons are invited into the private Yussupov theatre, once used to entertain international dignitaries. There, they experience a "Night at the Opera" in a private opera room within the palace with a gala performance from the renowned St. Petersburg Opera Company.
6. Moscow in a day – a close-up look at the Kremlin
Guests are taken by a one-hour air flight to Moscow where transportation, led by a police escort, takes them directly to the Kremlin (which means "fortress" in Russian.) It is aptly named, considering that the entire 70-acre facility is surrounded by a high brick wall. Once inside, the first stop is at the Armory, the repository of famous Russian artifacts stored there throughout the centuries. These include ten of the surviving jeweled eggs crafted by Carl Faberge for Russia's last Tsar, Nicholas II, and his wife, Alexandra. The trip also includes visits to some of the most beautiful churches in the world, including the famous St. Basel's that is a unique reflection of Ottoman architecture.
The day-long tour also includes lunch at the famous Alexandr Pushkin restaurant and a visit to the famous Red Square (where Josef Stalin used to watch annual military parades.) Last-minute shopping at the G.U.M. department store on the corner of Red Square is a must. Any visitor will appreciate that Moscow is an exceptionally clean, cosmopolitan city that is more breathtaking than the pictures found in popular media and historical chronicles of this great city.
7. Hermitage Museum and Gold Rooms – a look at opulent history Regent Seven Seas have a special arrangement with the world-famous Hermitage Museum, located in the heart of St. Petersburg. The Gold Rooms of the Hermitage are privately opened for Regent guests only. This is surely one of the most impressive museums in Europe (and the world) – the reputation and collection of the Hermitage are second only to the Louvre in France. Founded by Catherine the Great more than 225 years ago, it features 2.7 million objects of magnificent art, including masterpieces by da Vinci, Raphael, Titian, Rembrandt, Rubens, Van Dyck and Monet. The tour lasts about six hours – not enough time to see all of the wonderous art, but enough to wear out even the fittest walkers.
8. Copenhagen and the "Little Mermaid"
The historical harbor tour will show you the city's highlights – including their spectacular new opera hall. Copenhagen's shoreline is dotted with quaint canals, together with small houses and restaurants that overlook these waterways. Hans Christian Anderson – who immortalized the Little Mermaid in his well-known children's story – was a resident of one of these houses (which is part of the tour). And speaking of the Little Mermaid, the harbor tour also includes a "photo op" of this mythical girl, in the form of a famous harbor statue that is one of the city's local treasures.
9. Enjoy Slice of Russian Life in St. Petersburg
This is an intriguing glimpse into the daily life of the inhabitants of this amazing city. See how Russians move around their city, visit the local markets and celebrate in traditional Russian style. Guests experience the "People's Palaces" – the Metro's stunning stations envisioned by Stalin, the Kuznechny food market and one of Nevsky Prospects premier delicatessen stores, 'Elyseev's', before heading off to the 'Hunter's House" to make the toast "Nazdarovya" and down some chilled vodka.
The best Soviet architects were employed to design St. Petersburg's Metro stations. Thousands of tons of marble, granite and limestone were used to face the walls, and sculptures, mosaics and chandeliers were commissioned from leading artists. The first line, opened in 1955, is the most fascinating and features two stops – the Pushkin and Vladimir stations. Because of the many waterways in the city, stations are buried deep underground and long escalators lead down to the platforms. The Metro ride is quite an experience and gives a glimpse of the daily life of the people of St. Petersburg.
A peek at St. Petersburg's markets and food stores provides additional insight into local life. Many locals shop for food in the Kuznechny Market, which sells fruits, vegetables, fresh meat and fish, delicious homemade cottage cheese and wonderful natural honey. Sellers in the market come from all over the former Soviet Union. One of the reputable delicatessen stores in the city is called Elyseev's, the best place to buy caviar and vodka. It is located on the Nevsky Prospect in one of the most opulent modern-style buildings, constructed at the turn of the 20th century. It is adorned with beautiful bronze sculptures and huge windows. The finale of the tour is vodka tasting at the Hunter's House Restaurant. The restaurant is situated in the city center and inside it is decorated as a traditional Russian House with wooden walls and tables.
10. Engage a Private Car Tour
For guests who do not have an individual Russian visa, but prefer to explore more independently than with a tour coach, or for those who simply wish to have more flexibility, you may enjoy having a private car or van tour in St. Petersburg. Such transportation includes a licensed private guide to show you around this impressive city.
"You will rank this Baltic Sea Cruise of the most important experiences in your lifetime" said Steven Gelfuso, President of CruiseBrothers.com, a CruiseCompete.com member agency and one of the largest family-owned cruise travel agencies in the United States. "People come away with a new-found appreciation for the cultural influences of these great cities and ports in Denmark, Sweden, Estonia and Russia – something that simply is not possible through television or books."
About CruiseCompete.com:
CruiseCompete.com was named as one of the "25 Best Value Travel Sites" on the Internet by Kiplinger's Personal Finance magazine in 2006. In addition, Washington Post Online listed CruiseCompete.com as one of the 36 Web sites that consumers "should know of" when planning a vacation. For more information,
visit www.CruiseCompete.com.
---
NEW IN ATLANTIC CANADA FOR 2007-2008
TALL SHIPS PARADE, CYCLING & GOLF CHAMPIONSHIPS
The clans are gathering, the Tall Ships are sailing in, the pipers will be piping and 100,000 francophones are assembling. Travelers looking for a new destination this year should think about Atlantic Canada. The four provinces of New Brunswick, Newfoundland and Labrador, Nova Scotia, and Prince Edward Island are going all out to lure American vacationers.
Airlines and cruise lines are discovering the Maritime Provinces in a big way – increasing flights and adding cruises. Ports are being spruced up and a new expedition ship will soon be home ported in the Maritimes. Charming new inns are opening and a burgeoning food scene is drawing visitors who come for the region's pristine seafood and naturally-raised produce.
Some Americans – particularly those in New England – have known for years that Atlantic Canada boasts gorgeous natural scenery, an interesting culture and a fascinating history. What attracts Americans? With its quaint ports, charming villages, covered bridges and interesting festivals, the four provinces offer plenty of sights to see. A visit here is like a trip back to a gentler time of pancake breakfasts, afternoon teas and lobster suppers. Living by the sea in harmony with nature, it is a place where the change of seasons is very much a part of life.
New Brunswick, Newfoundland and Labrador, Nova Scotia, and Prince Edward Island offer a bit of Europe in the New World. Visitors can revel in the history and living traditions of New Brunswick's French Acadian population. They can sample a taste of the Emerald Isle in Prince Edward Island and Newfoundland and marvel at the brogues and kilts in Nova Scotia, or New Scotland. The four provinces are a kaleidoscope of European cultures mixed with the heritage of African-Americans, Inuit and First Nation peoples like the Mi'kmaq. All these cultures have left indelible imprints on its musical heritage as well. Today Gaelic music, Irish jigs and Scottish step-dancing as well as French Acadian kitchen parties get visitors humming – and tapping their feet. In an overhyped 24/7 world, Atlantic Canada delivers an authentic and rewarding travel experience where American visitors can return rested and recharged, and that's what a vacation should do.
Why visit Atlantic Canada this year? There are plenty of exciting events and festivals to entice the visitor. Alternating every four years with Scotland, the International Gathering of the Clans will offer a veritable Braveheart extravaganza of events in Nova Scotia from April to October. In July the Tall Ships Challenge sails into Halifax and to other Nova Scotia ports including Lunenburg, Shelburne and Yarmouth. Prince Edward Island will host a Woman's World Cup cycling race and the "Legends of Golf" in June. During July and August, St. John's in Newfoundland and Labrador is hosting Festival 500 Sharing the Voices, showcasing choral music; the St. John's Jazz Festival, and St. John's Time, an 11-day non stop party including four major festivals and other festive activities. In July thousands will gather on New Brunswick's Miramichi for Canada's Irish Festival and up to 100,000 will attend the Festival Acadien de Caraquet in New Brunswick this coming August. Looking ahead to 2008 Prince Edward Island will celebrate the 100th anniversary of Anne of Green Gables with a year-long series of events including a children's literary festival and it's also not too early to start thinking about the World Acadian Congress in New Brunswick in 2009 – a perfect opportunity to see the culture and traditions of the French Acadians which are still alive today.
New resorts and charming inns are opening throughout Atlantic Canada offering breathtaking sea vistas and top-notch service. Guests at The Beach House, overlooking the sea only 10 minutes from St John's, Newfoundland, can watch ships sail by from their rooms. The 13 cottages, suites and rooms of this stylish beach-side getaway – many with private balconies, Jacuzzis and two with fireplaces – have spectacular views and all the latest conveniences. The restaurant features local market cuisine. Rates range from $106 to $212. www.newfoundlandgetaway.com. On Stanhope Bay overlooking the beaches of Prince Edward Island National Park, the 70-room Stanhope Beach Resort recently reopened after extensive renovations. Fireplaces and polished wood floors give this 60-year-old property a warm atmosphere. A restaurant and tennis courts are onsite and a shore side path leads to the 18-hole Stanhope Golf and Country Club. Rates are $126 - $329, plus taxes. www.stanhopebeachresort.com In Windsor, Nova Scotia – the "birthplace" of hockey and home to the world's largest pumpkins – the delightful Woodshire Inn has opened. Guests at the historic property dating from the 1850s can enjoy romantic and delicious meals at the Cocoa Pesto Bistro. The suites feature king-size canopy beds with Egyptian cotton sheets, flat-screen TVs, Wi-fi and high-speed Internet and start at $127. www.thewoodshire.com
Throughout the four provinces charming seaside cottages are available for rental. On Prince Edward Island, Harrington House at Rice Point, is an 1864 church that has been converted to a two-bedroom cottage. Guests will enjoy the high-ceilinged Great Room, expansive windows providing panoramic views of Hillsborough Bay and Saint Peter's Island and the outdoor hot tub. Featuring a contemporary cook's kitchen and two baths, the cottage sleeps six comfortably and is available for $1037 to $2539 weekly, plus taxes, depending on the season. www.harringtonhousecanada.com Crafts lovers, in particular, will enjoy the Artisan's Suite near Moncton in New Brunswick. Local artist Wendy Johnston welcomes guests who want to learn pottery making in her workshop. Close to the famed Hopewell Rocks of the Bay of Fundy, the 400-square-foot one-bedroom suite has water views, features a Jacuzzi and full kitchen and costs $93 to $106, plus tax. www.artisansuite.com
Airlines are making it easier than ever to get to Atlantic Canada. Now six international airlines offer daily service to Charlottetown, Halifax, Moncton and St. John's in the four provinces from New York, Boston, Philadelphia, Washington, D.C. and Detroit. This year Air Canada and Delta are adding flights; American Eagle introduced a new flight last December, and Continental, Northwest and United also launched service last year. And an added bonus, passengers departing Halifax for the U.S. are pre-cleared for customs and don't have to go through hassles upon arrival at the other end.
New cruises are being offered, ports are being spruced up and in 2008 a new expedition ship will be home ported here. Carnival recently announced new itineraries for June through August: a four-day cruise from New York to Saint John in New Brunswick visiting the Bay of Fundy and a five-day that will call at both Saint John and Halifax. Prince Edward Island's Charlottetown is getting a new $15 million pier and deepening its harbor to better accommodate cruise ships and a cruise symposium will be hosted there this fall. In 2008, Pearl Seas Cruises, a division of American Lines will home port a new 200-passenger ship in Halifax. Last year, Hapag Lloyd and Polar Star home ported expedition ships there. In addition, most major cruise lines call seasonally at Atlantic Canada ports including at St. John's in Newfoundland and Labrador.
The Atlantic Canada Tourism Partnership (ACTP) is a nine member pan-Atlantic partnership comprised of the Atlantic Canada Opportunities Agency, the four Atlantic Canada Tourism Industry Associations, and the four Provincial Departments responsible for tourism of New Brunswick, Newfoundland and Labrador, Nova Scotia, and Prince Edward Island. Travelers can find more information about packages, accommodations and events by going to the provinces' web sites: www.tourismnewbrunswick.ca, (1-800-561-0123);
---
Arizona Office of Tourism Launches National Geographic
Arizona-Sonora Desert Region Geotourism MapGuide
The Arizona Office of Tourism (AOT) is pleased to announce the release of the National Geographic Arizona-Sonora Desert Region Geotourism MapGuide.
The Arizona-Sonora Region Geotourism MapGuide is the first bi-national geotourism initiative that National Geographic has undertaken, with the map focusing on the Sonoran Desert that encompasses southern Arizona and the northern Mexico state of Sonora. The MapGuide promotes distinctive visitor experiences following the principles of geotourism, which is defined as, "tourism that sustains or enhances the geographical character of a place — its environment, culture, aesthetics, heritage, and the well-being of its residents." The MapGuide is the result of an innovative partnership between National Geographic, the Arizona and Sonora offices of tourism, the Bureau of Land Management, the Sonoran Institute and the Arizona-Mexico Commission.
Community input was essential to the creation of the MapGuide, and residents of the Sonoran Desert region, which encompasses Southern Arizona and Northern Mexico, were asked to nominate their favorite geotourism places and events in the area for inclusion. Entries that best supported the Sonoran Desert's character of place and reflected visitor interests from historic landmarks and natural attractions to music venues and restaurants, were included on the guide.
One side of the fold-out guide is a map of the Arizona-Sonora Desert region that showcases selected places — scenic roads, festivals, national monuments, missions and museums. The other side of the guide details subjects such as the arts, food and produce, and spiritual heritage of the region. The guide also includes geotourism tips such as what to do if you want to visit Tribal lands and how your visitor dollars can most help the desert retain its character.
"While the Arizona-Sonora Geotourism MapGuide is a wonderful tool for planning a great vacation or weekend getaway, it also serves as an opportunity to showcase 85 of Arizona's unique geotourism locations and highlights the importance of sustaining the environment, culture and heritage of the area," said Margie A. Emmermann, Director of the Arizona Office of Tourism. "We are thrilled that National Geographic saw the importance of highlighting the geotourism assets in the Sonoran Desert and we appreciate the tremendous support that Arizona's residents and tourism industry have given this project."
The MapGuide is the first step in AOT's plans to continue promoting geotourism. AOT is launching an entire campaign around the "Arizona Origins" brand, with the center of the project being an interactive Web site that highlights many of the geotourism sites not incorporated on the hard copy of the MapGuide. The new Arizona Origins site is accessible from AOT's consumer Web site at www.ArizonaGuide.com. To ensure broad application of geotourism concepts throughout the state, AOT has also developed an educational component with workshops and a curriculum to help educate communities in Arizona on the principles and values of geotourism that will ultimately help them better market their assets.
A limited amount of National Geographic Arizona-Sonora Desert Region Geotourism MapGuides will be available at visitors centers throughout southern Arizona, and anyone can order a copy of the map online at www.ArizonaGuide.com.
Protection of distinctive places around the globe through wisely managed tourism and enlightened stewardship is the driving mission of the National Geographic Society's Center for Sustainable Destinations. A major 2002 study by National Geographic Traveler magazine and the Travel Industry of America found that at least 55 million American adults can be classified as "geotourists," proving that geotourism is a strong incentive for regions to conserve and enhance these appreciated qualities for future visitors. Using geotourism Charters, Geotourism MapGuides, and stakeholder toolkits, the Center helps community leaders strategically create a tourist experience that appeals to visitors with diverse interests, supports integrity of place, and is richer than the sum of its parts. For more information,
visit www.nationalgeographic.com/travel/sustainable/.
Created as an executive agency in 1975, the Arizona Office of Tourism is charged with enhancing the state economy and the quality of life for all Arizonans by expanding travel activity and increasing related revenues through tourism promotion and development. AOT works to serve the Grand Canyon State's travel industry and related businesses, the traveling public, and the taxpayers of Arizona.
---
DEEP-SEA FISHING AND DEEP-MUSCLE MASSAGES:
GUYS' GETAWAYS IN GREATER FORT LAUDERDALE
Golf and Gaming, Dining and Spa Treatments Highlight a Mix of Macho
and Metrosexual
Today's man, meet today's Greater Fort Lauderdale. Sophisticated resorts, a myriad of water sports, pampering spas and world-class golf courses make for a memorable male-bonding getaway to Greater Fort Lauderdale. A far cry from your fathers' Fort Lauderdale, the new beach chic is reflected by the guys-geared packages available at several upscale hotels and resorts.
The modern man will find a trendy yet casual Greater Fort Lauderdale whose relaxing setting is balanced with exciting, adventurous activities. Complementing the 23 miles of Blue Wave beaches is a diverse "water culture." Dozens of wreck sites and a three-tiered coral reef system offer opportunities for both novice and expert scuba divers. Deep-sea and freshwater fishing are both accessible and acclaimed. Kayaking through the mangroves and the Intracoastal Waterway, sailing, kite-surfing and parasailing are just a few other water sports for the active male.
Complementing this get-up-and-go lifestyle is a wide range of manly-yet-sophisticated activities. Greater Fort Lauderdale offers more than 60 golf courses, ranging from well-kept public courses to semi-private country clubs. A gambling man? The destination's gaming scene offers thoroughbred and greyhound "racinos" showcasing a mix of speed and slots, the Seminole Hard Rock Hotel & Casino Hollywood, and casino cruises featuring top table games such as craps, roulette, blackjack and Texas Hold'em. Any real man will cap the day off with a tantalizing massage at an upscale hotel and, at night, eclectic restaurants along Las Olas Boulevard and sleek lounges bring cuisine and cocktails to the table.
Several hotels and resorts in Greater Fort Lauderdale have vacation packages geared towards guys:
The Harbor Beach Marriott Resort & Spa offers a "Fishing Mancation" for a group of six that includes ocean view accommodations and an offshore deep-sea fishing expedition on a private charter boat complete with captain, crew and lunch. Catch the biggest fish possible - because it's dinner: the resort's renowned 3030 Ocean restaurant will prepare the catch pan-roasted, grilled or roasted. And no fishing vacation is complete without a visit to the nearby IGFA Fishing Museum and Hall of Fame, to which complimentary transportation is provided. The package also includes a daily all-you-can-eat breakfast buffet and a bucket of beers at the Cascades Beach Bar. The Mancation is priced from $725 per person. (954) 525-4000;
www.marriottharborbeach.com
Are you "modern man" enough for the Hyatt Regency Bonaventure Conference Center & Spa's "Red Door Lifestyle Men's Club package? The newly renovated resort, which now features an Elizabeth Arden Red Door Lifestyle Spa, is offering guy guests a full male makeover. The package features a half-dozen spa sessions, including a deep tissue massage, E-Solutions clarifying facial or E-Solutions clarifying back facial, Vichy shower, sport manicure and pedicure, balancing scalp treatment, and a haircut and blow dry. Also included are two nights' accommodations, breakfast and lunch at the Spa Café, one 60-minute personal training session, and full use of spa facilities such as relaxation rooms, a Zen Garden, steam room, sauna, and whirlpool. The package is valid through June 1, 2007 and priced at $1,175 per person. (800) 233-1234; www.bonaventure.hyatt.com
At the Westin Diplomat Resort & Spa, the "Putt & Pamper" package will have men yelling "Ahhhh" as well as "Fore!" The program includes accommodations, unlimited use of spa facilities, one round of golf at the resort's intricate Joe Lee-designed golf course, unlimited use of the driving range and a 50-minute Diplomat Massage or Facial treatment. The package is priced from $505 double occupancy. (954) 602-6000; www.westin.com/diplomat
At the Atlantic Hotel & Spa, a member of Starwood's Luxury Collection, the FunCation package combines cocktails and spa treatments "with a twist." The program features accommodations, two inventive "Cubatini" or "Trinatini" cocktails at the trendy Trina Lounge, and choice of massage and one of two rejuvenating body scrubs using fresh and healthy ingredients from the cocktails themselves. The FunCation package is priced from $369 single, or $539 double occupancy. (954) 567-8020 or www.luxurycollection.com/atlantic
The Hilton Fort Lauderdale Beach Resort offers an exclusive Greg Norman-designed golf experience with the North Beach Club Golf Package. From April 1 - September 30, 2007 guests can take advantage of the resort's North Beach Summer Golf package which features ocean view accommodations in a one-bedroom studio suite and one round of golf per person at Parkland Golf & Country Club. Parkland is a private 72-par course on 790 gated acres. Prices with a two-night minimum stay begin at $209 double or $309 single occupancy. (800) 445-8667 or
www.fortlauderdalebeachresorthilton.com
---
GUIDED TOUR OF ANGEL ISLAND STATE PARK, SAN FRANCISCO BAY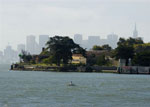 Guided tours of Angel Island State Park in San Francisco Bay are now being offered on Segways, the electric, self-balancing personal transportation devices. The tours are led by an informed guide who describes Angel Island State Park's many historic sites. The two-and-a-half-hour tours circle the island's five mile Perimeter Road with views of San Francisco, the Golden Gate Bridge, San Francisco Bay and Marin County. Angel Island's Segway Tours are $65 (ages 16 and up) and depart at 10:30, 11:30, 12:30, 1:30 and 3 p.m. on weekends. Also new at Angel Island's Cove Cantina are barbecued oysters priced from $3 - $25, with options including souvenir shot glasses and t-shirts. Angel Island is reached by ferry from San Francisco, Tiburon, Oakland and Alameda. More is found at www.angelisland.com.
---


CABO VELAS
A JEWEL ON COSTA RICA'S GUANACASTE COAST
Cabo Velas, a 1700 acre ranch in Costa Rica is a perfect vacation discovery for families and small groups. The hacienda embodies total privacy on the pristine, scenic, Guanacaste coast, with miles of beaches and rich marine life, lush forest of the dry tropics, a rich variety of woodlands, open fields, lagoons and mangrove estuaries -- all teaming with animal life and birds, resident and migratory.
A working ranch farming traditional livestock and tropical fruit groves, Cabo Velas is on a secluded peninsula on the dry, breezy coastline of the Guanacaste region of Costa Rica, just north of the town of Tamarindo. It is the perfect destination almost anytime of the year. Temperatures are a dry and breezy 75-85 degrees Fahrenheit throughout the year. Dry season is from December through May. Green Season runs from June through November, with September and October seeing more rain than usual.
The property consists of four charming thatched-roof ranchos right on one of the property's larger beaches. Each rancho has a spacious master bedroom with sitting area and large outdoor porch facing the ocean, plus a large dressing room and bath with indoor and outdoor showers. Above the master in each rancho is a smaller bedroom with either twin or full beds, with its own dressing room and bathroom. All accommodations offer the choice of air-conditioning or screened windows with overhead fan, with the latter being preferred by many considering the lovely, dry breezes. Total capacity of Cabo Velas is 16 guests.
Dining is in the Main Rancho, in a screen-surrounded room facing the ocean. In the same thatched-roof rancho is a comfortable living room, and just outside there is an expansive two-level terrace facing the ocean. Dinners can also be served on a terrace at the beach. Picnics can be packed for lunches for the active guest.
Cuisine at Cabo Velas is international in style, with traditional Costa Rican accents. Dishes use a wide variety of fresh local vegetables, fruits and herbs, as well as freshly caught fish and locally-farmed beef.
Activities are exciting and varied at Cabo Velas. From relaxing on any one of five glorious beaches, to world-class deep-sea fishing, to horseback riding on miles of Cabo Velas' own trails. The vast property presents a unique bird watching experience with an abundance of land, sea and migratory birds residing in the forests, lagoons and pastures. Cabo Velas is surrounded by some of the most pristine forests teaming with wild life and affording year-round nature and botanic tours hosted by a graduate school naturalist and activity guide. Depending on the season, one can visit leatherback turtle nesting sites in the adjoining national park. Within driving distance, one can find white-water rafting, bathing in hot water springs, trekking in national parks, visiting local villages, or canopying on cables above the roof of the jungle.
Golf is available at three championship courses within a 30-minute drive. The course at Conchal was designed by Robert Trent Jones Jr., Pinilla was designed by Mike Young and The Four Seasons was designed by Arnold Palmer.
Cabo Velas is rented by the week. Rates are available upon request.
Cabo Velas is a 45 minutes drive from the Liberia (international) airport, which is reached by, among other flights, five-times weekly non-stop flights from Atlanta on Delta Airlines and three-time weekly non-stop flights from Miami on American Airlines. The main airport in Costa Rica, in San Jose, is reached by frequent non-stop flights from several U.S. cities; from there it is a 30-minute air hop to either Cabo Velas' own air strip (a charter can be arranged) or Tamarindo (frequent commercial flights) or a 4-5 hour drive by rented car or private limousine.
Transfers from Liberia Airport are included, but transfers from San Jose Airport are not included.
To make a reservation, call Sanctuare at (800) 225-4255 from the U.S. and Canada; from elsewhere, call (203) 602-0300. Or e-mail us at cabovelas@sanctuare.com.

---

The Perfect Mother's Day Gift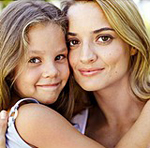 A one-of-a-kind experience.
A singular moment of bliss.
A memory to last a lifetime.
A Four Seasons Hotels and Resorts Gift Card is the perfect way to express your love and appreciation this Mother's Day. From a sun-drenched resort stay to decadent dinners or spa spoilings, a Four Seasons Gift Card can be redeemed anywhere, anytime, for virtually anything.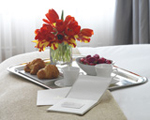 Gift Cards are easy to order, personalise and deliver:
Simply visit our secure on-line order form
Identify your recipient
Choose a dollar amount of US$100, $250, $500, $1,000, $2,500 or $5,000 and compose a personal message
There's no better way to celebrate mom this year than with a gift as unique as she is.
---
BRITISH AIRWAYS OFFERS A "FAST TRACK" VIEW OF LONDON
Roundtrip fares start at $558 from New York including London Eye ticket

A three-day sale from the U.S. to London that also includes a complimentary fast track pass for the London Eye has been launched today by British Airways.
Roundtrip airfares begin at $558 between New York (JFK or Newark) and London and must be purchased by midnight (EDT) Thurs., Apr. 26, 2007. Travel is valid from May 28, 2007, through Sep. 5, 2007. Airfares include a choice of complimentary BA London Eye Fast Track ticket, London Big Bus Sightseeing Tour, or the Thames Circular Cruise.
Travelers also have the option to upgrade to World Traveller Plus, the airline's premium economy cabin, starting from $150 each way from New York (JFK or Newark).
Roundtrip fares must be booked and purchased seven days in advance and are non-refundable. Fares may be higher for other travel dates and from other U.S. departure cities. Weekend (Thursday-Sunday) surcharge applies at $30 each way. Fares are subject to government approval and do not include government fees and taxes from approximately $165 and a $2.50 September 11 Security Fee. Minimum stay is one Saturday night and maximum stay is 11 months. Other significant restrictions apply.
Sample World Traveller fares, available from all 19 British Airways' U.S. gateways to London:
JFK, Newark
$558
Philadelphia, Boston
$598
Washington, D.C., Baltimore
$617
Miami
$758
Orlando, Tampa
$817
Atlanta
$797
Chicago, Los Angeles, San Francisco
$758
Detroit
$812
Dallas/Ft. Worth
$838
Houston
$770
Denver
$873
Phoenix
$894
Seattle
$898

World Traveller Plus (premium economy) features a 38-inch pitch reclining seat with its own separate cabin on all British Airways wide body longhaul aircraft.

Customers traveling on British Airways may "fast track" on BA by checking in online at ba.com and printing their own boarding pass and dropping any checked luggage at the "Fast Drop" facility at the airport.

The British Airways London Eye is the world's tallest observation wheel at 135m high. Fast Track allows customers to check in 15 minutes before flight and bypass the queue.
Further information on this special sale and British Airways flight schedules is available by visiting the airline's website, www.ba.com/aprilsale.
---

JetBlue Named Best Low Cost/No Frills Airline by OAG for Second Year in a Row
JetBlue Airways (Nasdaq:JBLU) has been named Best Low Cost/No Frills Airline by OAG, the global travel and transport information company, as part of their 2007 OAG Airline of the Year Awards. This marks the second year running that JetBlue has been named top airline in this category. The New York-based low-fare, low-cost carrier was among 42 airlines and airports that received nominations in 15 regional and global categories during the 25th Anniversary ceremony this week in London.
"On behalf of JetBlue's 12,000 crewmembers, I am pleased and honored that frequent fliers from around the world have recognized JetBlue with this highly coveted award," said JetBlue Founder and CEO, David Neeleman. "This mark of distinction truly goes to all of our crewmembers who bring humanity back to air travel one customer at a time, while still offering low fares and more frills, including the most legroom in coach." (a)
The OAG Airline of the Year Awards have grown in stature and prestige over more than two decades. For airlines around the world, they are among the most valued and respected of all the accolades, representing the views of their most important customers -- the frequent traveler. Independent and unbiased, the OAG awards recognize excellence, both in the air and on the ground.
JetBlue Airways has created a new airline category based on value, service and style. Based in New York City, and now in its eighth year, the low-cost carrier currently serves 51 destinations with more than 550 flights daily. JetBlue has the most legroom in coach (a) and is America's first and only airline to offer its own Customer Bill of Rights, with meaningful compensation for customers inconvenienced by flight delays or cancellations (b). In addition to its signature seatback personal television service (c), the low-fare, high-value airline offers customers generous brand name snacks and beverages, including freshly brewed Dunkin' Donuts(r) coffee, and delicious wines selected by the airline's Low Fare Sommelier, Josh Wesson from Best Cellars(r). JetBlue service between Boston and Martha's Vineyard, Nantucket, Provincetown, and Hyannis, MA is operated by JetBlue's marketing partner, Cape Air. With JetBlue, all seats are assigned, all travel is ticketless, all fares are one-way, and an overnight stay is never required. For information or reservations call 1-800-JETBLUE
(1-800-538-2583) or visit www.jetblue.com.
---
INTRODUCING ANGUILLA'S MOST UNIQUE NEW HIDEAWAY
SHERIVA AT SHERITON ESTATES…
A LUXURY BOUTIQUE VILLA HOTEL
Take everything you've ever dreamed of in a boutique hotel experience…now add the unparalleled luxury, endless amenities and first-class personalized service found only at the world's premier private villa properties. You have just arrived at Anguilla's SHERIVA at Sheriton Estates, a new 20-room boutique villa hotel that is setting a new standard for elite travel in the Caribbean.
Set in Anguilla's chic West End overlooking the island's most picturesque and spectacular beaches, SHERIVA is a hideaway designed to meet and exceed the standards of the world's most discerning travelers. The property is located on a lush, 10-acre enclave that boasts sensational views of the Caribbean Sea and the rolling hills of neighboring St. Martin. And while this is a haven for privacy seekers, the property offers easy access to the island's finest beaches, activities and restaurants.
SHERIVA is comprised of three fully staffed and spectacularly appointed villas, each providing its own intimate luxury resort. The identical 14,000 square-foot Infinity and Harmony villas feature seven bedrooms, 8.5 baths, two private pools, a games and entertainment room, and a workout nook. Villa Mystique, said to be the island's largest villa at 21,000 square-feet, features four Grand Villa Suites, a Loft Junior Suite, a Garden Suite, three pools, and its own fully equipped workout facility.
The inspiration for the property's concept came from the Anguillian owner's desire to raise the bar for Caribbean luxury to new heights. "SHERIVA is a place for those who believe they can truly have the best of both worlds," said owner, Sheridan Smith. "We wanted to offer our guests the privacy and luxury of the world's grandest villas, the service and amenities of the world's finest small hotels…all in a single place and set in the heart of one of the Caribbean's most exclusive islands."
Dream your most unforgettable experience, then let Sheriva deliver it to you. Fantasizing about the ultimate romantic rendezvous? Make it a reality by booking any of their spectacularly spacious suites. Looking for a family reunion to top all family reunions? Book an entire villa and create memories that will last a lifetime. Planning a unique executive retreat or board meeting? The villa hotel's full Conference Suite offers boardroom, classroom and theatre style seating for up to 40 persons with full audiovisual services.
As you enter your spacious private villa or suite you'll discover all you might hope for in a world-class retreat. Fine marble, granite and exotic hardwood finishes combine with contemporary furnishings and interior design by Norma Chase-Jobert to add a new level of sophistication to classic Caribbean charm. As Anguilla's only boutique villa hotel, SHERIVA offers the distinguished traveler an array of deliciously designed oversized lodging options. Choose from the Grand Villa Suites with their signature infinity-edge bathtub highlighting a gleaming bathroom sanctuary…to the Loft Suites with direct access to a private rooftop sun terrace…or sizeable two, three or four-bedroom Grand Villa pool suites. Each suite features its own personality and boasts its own signature style, from sprawling changing rooms and sitting rooms to kitchenettes and private balconies. Then there are the wonderfully expansive five, six and seven bedroom villas which include all of the above.
The service at SHERIVA is as spectacular as the place itself. If you indulge and opt to take any of the larger accommodations starting from a 4-bedroom villa, you can head down to the magnificently appointed kitchen each morning to find your own private chef serving up the delectable beginnings of a truly great day, then return for extraordinary encores in the afternoon and evening. Your personal Concierge Privé places a cache of activities and services at your fingertips at all times. Contemplating a revitalizing sunset massage on your private deck as you gaze out toward Cove Lagoon? Or perhaps an afternoon shopping jaunt to the world-renowned shops on St. Barths? Daydreaming of an intimate picnic on a deserted cay? The possibilities are limited only by your imagination and your concierge makes each whim a seamless reality. In separate suite accommodation continental breakfast is included in the rate and served on the guests terrace daily. There is also a central concierge service available through Guest Services.
In all the accommodations, one enjoys the prompt, professional attention of a full staff of housekeepers, laundresses, groundsmen, and more who are well skilled in the art of anticipating your every need…even before you do.
SHERIVA guests enjoy beach and signing privileges at one of the world's most exclusive and luxurious retreats, Cap Juluca…minutes away via one of the property's golf carts where they will find Maundays and Cove Bays, two of the most spectacular beaches on the island and practically at your doorstep.
This summer SHERIVA is offering a series of sensational seasonal promotions that add even more allure to a truly priceless experience. For instance, the oversized Loft Suites with a private balcony, kitchenette, and direct access to the rooftop terrace are available for only $645 (per night, not inclusive of tax and service fees). Travelers can also take advantage of the "Endless Summer" promotions that will allow them to get 7 nights for the price of 6, 10 nights for the price of 8 or 14 nights for the price of 11.
Sheriva guests may also take advantage of the flight concierge service if they wish to take a private Citation II jet from any location in the Caribbean or U.S. mainland to Anguilla and truly take pleasure in the wonders of this new luxury Boutique Villa Hotel.
For more information or to book your SHERIVA experience, visit us online at www.sheritonestates.com, call us at 264 498 9898 or email
info@sheritonestates.com.