TRAVEL   .   .   .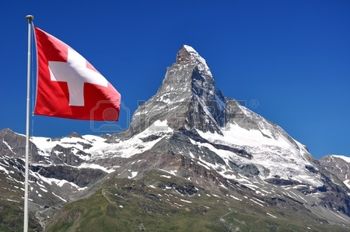 Maja Gartmann Returning to Switzlerland
The travel media will all miss the friendship and professional assistance of LA Swiss Media Relations Director Maja Gartmann so much!!! We thank her for her amazing talent and ability to get the word to us on everything happening in Switzerland. #lovemajagartmann and #InlovewithSwitzerland!
A Swiss Farewell Tale.
Maja Gartmann
Once upon a time, a real Swiss Miss from the majestic Swiss Alps moved to the big city jungle of Los Angeles to make North American journalists fall #InLoveWithSwitzerland. In the end, she did the best PR job on herself as she fell #InLoveWithSwitzerland.

Thank you for 21 amazing years – to all of you! I can look back on lots of unforgettable memories: We won prestigious awards like Emmys and Tellys, walked the red carpet as if we were Tom Cruise, met The Bachelor in Zermatt and Interlaken and Sports Illustrated bikini models in the Lake Geneva Region, and sipped glampaign and Swiss wine together at our events.
After 11,059,200 minutes in the U.S., I am off to my next adventure – back in my beloved Graubünden Alps. Time to yodel good-bye. See you hopefully all in Switzerland and #InLoveWithSwitzerland!
Maja GlamTravelGirl Gartmann.
_____________________________________________
THE RITZ-CARLTON, GRAND CAYMAN UNVEILS LARGEST AND MOST EXCLUSIVE PENTHOUSE SUITE IN THE CARIBBEAN
 One-of-a-kind Grand Cayman Penthouse to debut this season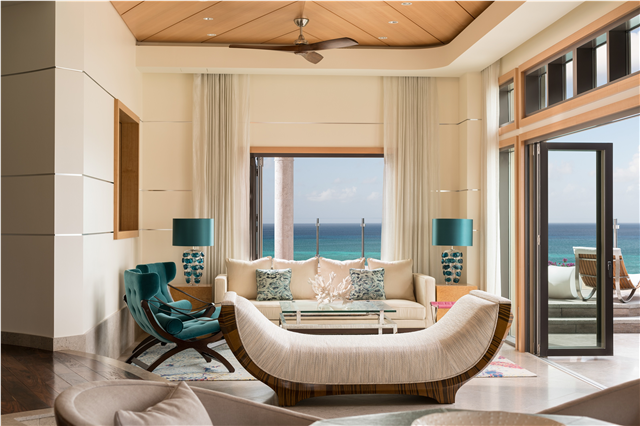 The Ritz-Carlton, Grand Cayman has launched its new, ultra-exclusive Grand Cayman Penthouse suite, representing the largest and most elaborate luxury hotel suite ever to open in the Caribbean. The architectural masterpiece features more than 19,000 square feet of indoor and outdoor living space, exceptional amenities and unparalleled views of the island's renowned Seven Mile Beach. Perched high in the sky on the seventh floor of the iconic resort's south residential tower, the one of a kind project was conceived in collaboration with Five Mile Capital and Phoenix Construction. The debut of the suite coincides with the resort's ten-year anniversary, marking a significant milestone for the beloved hotel as it celebrates a new decade.
 "As part of the creation process of this one-of-kind travel experience, we reached out to some of our most valued travel partners and clients around the world to help us conceive what we believe is the ultimate Caribbean luxury escape where no detail is left to chance," said Marc Langevin, longtime general manager of The Ritz-Carlton, Grand Cayman. "We imagined our new Penthouse to act as the most luxurious 'home away from home' one can realize, in one of the Caribbean's most vibrant destinations," he continued. "With its authentic and thoughtfully crafted design blended with highly personalized service and some of the most luxurious amenities, this incomparable offering will surely speak to the highly discerning travelers who visit the Cayman Islands from all around the world."
 Ideal for multi-generational travel, an intimate retreat with loved ones or simply to enjoy the highest level of luxury in the Caribbean, the Penthouse welcomes travelers via private elevator into a luxuriously appointed space with sweeping and panoramic ocean views. Spanning a vast area created for both relaxation and gathering together, the Penthouse offers a full kitchen and regal dining room area, a private library, private cinema as well as an expansive, wrap-around outdoor terrace with some of most coveted views on the island.
 Signature luxury amenities that accompany the Penthouse experience include carefully curated guest experiences consisting of a private beachfront cabana, hand-selected cinema and entertainment options based on traveler's interests and preferences, thoughtfully curated dining options from the hotel's culinary team and extensive wine selections hand-picked by the resort's award winning Sommelier. Following in the tradition of the legendary service offered by The Ritz-Carlton around the world, the Penthouse will also include its own personal assistant designed to ensure every wish is not only met but exceeded during a traveler's stay.
 Designed to create an upscale, contemporary residence with a sense of approachability, The Johnson Studio out of Atlanta, Georgia drew design inspiration from the island's world famous backdrop of crystal blue water and sparkling sands, as well as the yachting world. The studio created an authentic look and feel through a soft color palette of deep blues and greens, as well as the use of fine wood and materials from all over the world. A mixture of natural materials helps to create a textured, layered look within the interior and soften the contemporary aesthetic. Stone including Gascogne Blue Limestone, Azul Macauba and Cipollino Cremo Tirreno marble were hand selected to mimic the natural beauty of the island, expertly blending the destination with the living space.  Fabrics and furniture throughout the space include shagreen pattern embossed leathers, sea fan-inspired hand-knotted silk and wool rugs and rich linens, silks, and velvets in colors of the sand and ocean to make each space rich and alluring.
 To learn more about the new Penthouse or to make personal reservations, please contact a travel professional or click here for additional details.
 The Ritz-Carlton, Grand Cayman is one of the most beloved resorts in the Caribbean and a AAA Five Diamond award winner, having received the prestigious accolade each year since its opening in 2007.
 Recently named by highly reputed London-based consultancy, Luxury Branding, as the world's most popular luxury hotel brand, The Ritz-Carlton currently offers a collection of seven luxury hotels throughout the Caribbean and Latin America including The Ritz-Carton, Santiago, The Ritz-Carlton, Aruba, The Ritz-Carlton, Grand Cayman, The Ritz-Carlton, St. Thomas, The Ritz-Carlton, Cancun, The Ritz-Carlton, San Juan, and Dorado Beach, a Ritz-Carlton Reserve (Puerto Rico).  In addition to The Ritz-Carlton, Mexico City, future locations in the region include Panama City, Panama (2016), Los Cabos, Mexico (2017) and Mexico City (2019). The Ritz-Carlton portfolio currently includes 91 hotels around the world, with expectations for the brand to reach 100 hotels by the end of 2016.
__________________________________________________________________
BY SEA  . . . . 

ARRIVING APRIL 2016: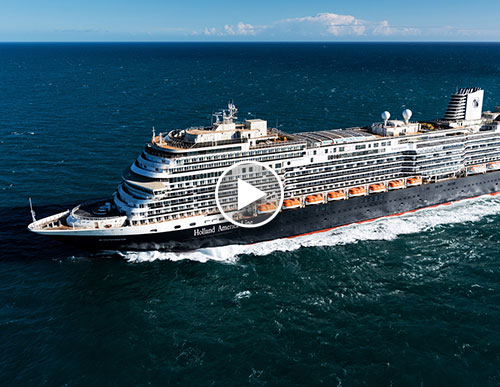 Holland America ms Koningsdam
TAKE YOUR PLACE IN HISTORY AS SHE SAILS. FEEL THE POWER OF THE PAST PROPELLING YOU FORWARD AND NEW HORIZONS AHEAD.
We are thrilled to welcome ms Koningsdam, set to launch in April 2016, with a selection of Mediterranean and Caribbean cruises. Delight in breathtaking beauty on a relaxing cruise — and enjoy unparalleled elegance and amenities aboard the magnificent ms KoningsdamTHE FIRST. It's always a thrill to anticipate a new ship joining Holland America Line's magnificent fleet. But it's especially exciting when that new arrival is the first of a new class of ship. For when the 2,650-guest ms Koningsdam sets sail in April 2016, she will not only be the first to bear that name, she will usher in a new era of Pinnacle-class cruising.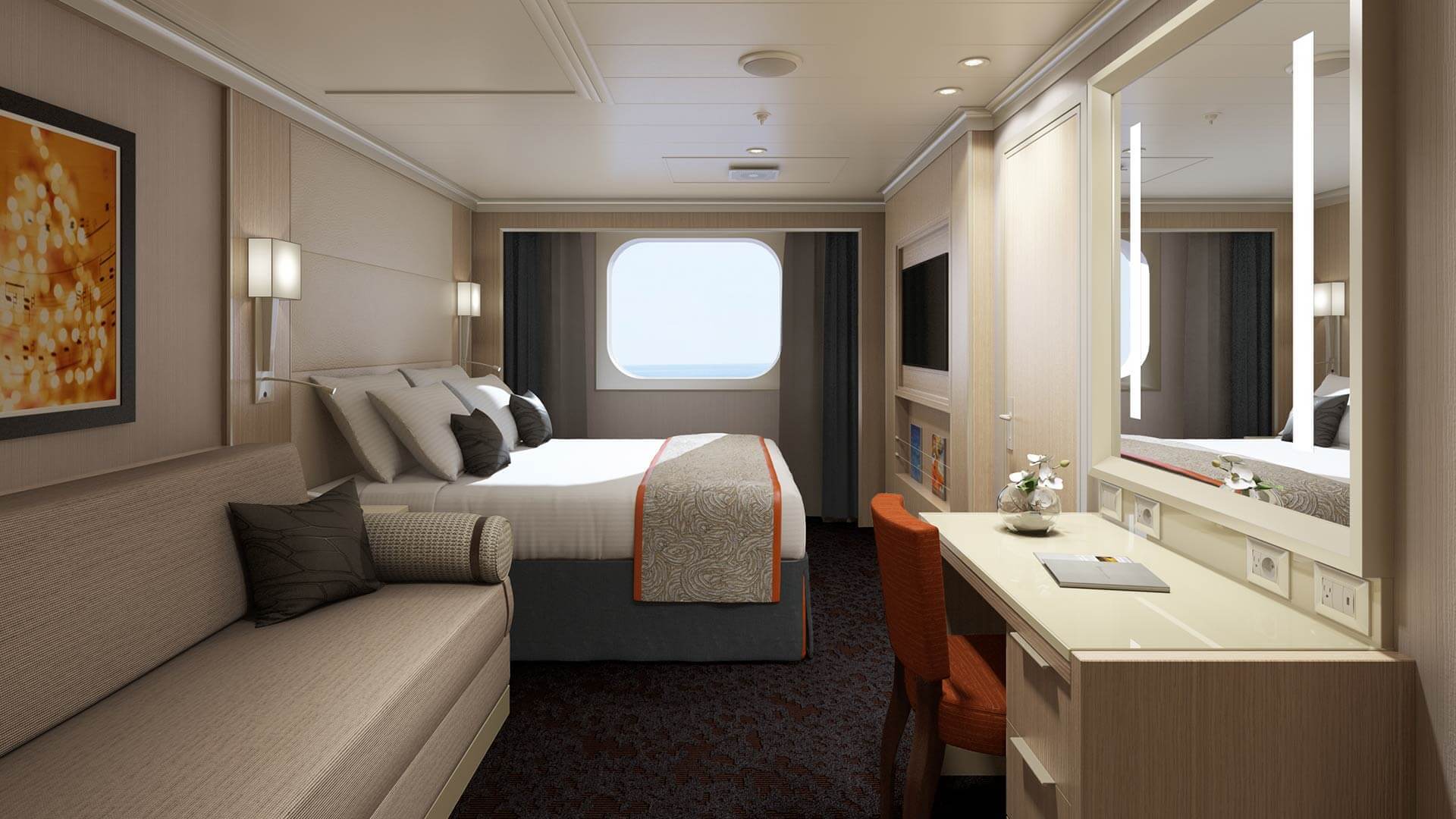 Pinnacle means "high point"—and the debut of Koningsdam is a high point in Holland America Line history. Then again, in many ways, Koningsdam has been 141 years in the making. As heir, she'll carry forward all of the tradition, nautical heritage, and signature service and style for which Holland America Line is known—while raising the bar for 21st-century elegance.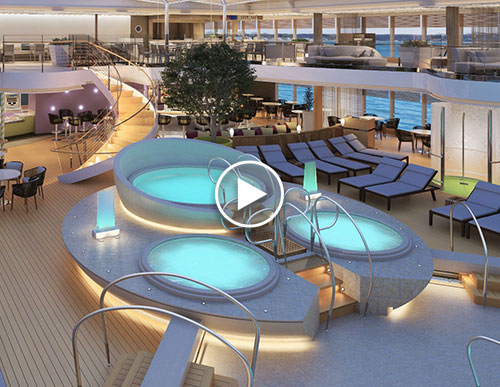 Her name sets the tone. Its roots, like the ship itself, are a mix of something contemporary and something classic: "Koning," means king in Dutch—and is a salute to King Willem-Alexander, the Netherland's first king in more than 100 years. And "dam," because, after all … this is a Holland America Line ship, and the "dam" naming convention dates back to 1883.
In perfect harmony
To bring this new ship to life and give form and function to our brand, Holland America Line commissioned two legendary partners, change-maker Adam D. Tihany, regarded as one of the world's pre-eminent hospitality designers and designer and architect Bjørn Storbraaten, the force behind ms Nieuw Amsterdam and ms Eurodam.
Their design cues for Koningsdam? Light-filled spaces. Fluid curves. A sophisticated interplay of high technology and elegance. With beautiful architectural elements inspired by music. All woven together in a forward-thinking design approach to create an interior that blends a fresh, contemporary styling in perfect harmony with Holland America Line's renowned classic elegance.
Tihany – a leader in creating luxurious and creative interiors – has approached Koningsdam with an eye toward creating public spaces that reflect the tradition and signature elegance for which Holland America Line is known, while elevating the design to strike a more modern balance of past, present and future.
Focusing on fluid curves and graceful lines, light-filled spaces and the natural flow of public areas, Tihany's metaphorical approach to the interiors of Koningsdam was inspired by the "architecture of music."
"The idea was to tell a story that guests can connect with throughout their voyage," said Tihany. "I was inspired by the thought of what you might see from the inside of a musical instrument, what the architecture of the surfaces and the geometry look like."
Key to his concept is utilizing visual interaction, where guests actively engage with the architecture rather than passively moving through it.
"The design isn't a literal translation of music, but a conceptual approach where we seek to evoke the feeling and beauty of an instrument with graceful lines, dramatic textures, lighting effects and use of materials," said Tihany. "My inspirations were not only instruments, but also majestic spaces and exaggerating the feeling of height, so guests feel the grandeur of every room."
New! Family Ocean-view Staterooms and Innovative Dining
New Family Ocean-view Staterooms make traveling together more convenient, with accommodations for up to five guests — including additional closet space and two separate shower facilities.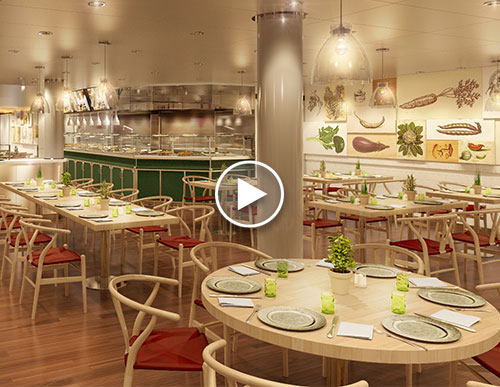 _____________________________________________________
WHAT'S HAPPENING IN OJAI, CALIFORNIA THIS SUMMER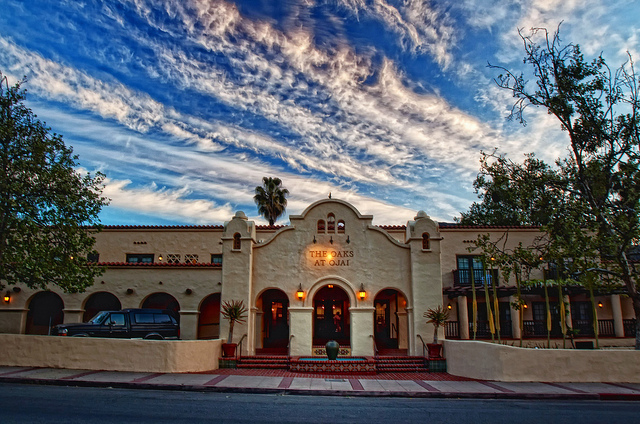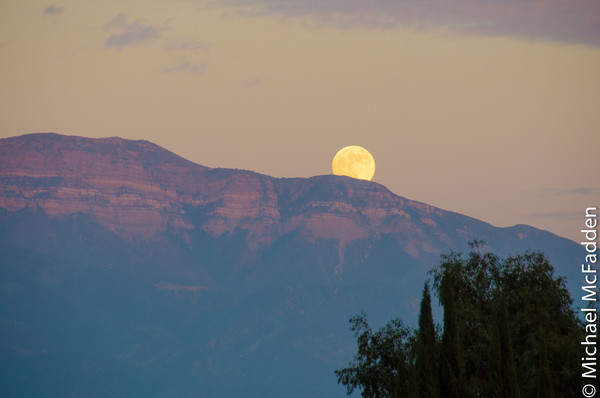 70th Annual Ojai Music Festival
June 9 - 12, 2016
Ojai Valley
"The Ojai Valley has both grandeur and a human scale that inspire and allow the deepest human questions to resonate and to create a setting for the most personal search for answers. Music incites many of the same thoughts and emotions, with similar immensity, intimacy and awe. The 70th Ojai Music Festival will gather this powerful energy, spirit of inquiry and reflection into a weekend of peak experiences and secret revelations." - Peter Sellars, 2016 Music Director
Ojai Music Festival
---
Ojai Concert Series 
Delhi 2 Dublin
Saturday, June 11, 2016 at Dancing Oak Ranch
A wild ride, mash up of Celtic & Indian world music, fusing tabla, fiddle, Punjabi vocals, and electric sitar with playful energy and scorching electronic beats. 
Ojai Concert Series
---
30th Annual Ojai Wine Festival
June 12, 2016 :: 12 - 4 pm
Lake Casitas Recreation Area
Ojai, CA
From its humble beginning in 1987, the Ojai Wine Festival has grown into a leading regional event attracting about 5,000 people from throughout the central coast and southern California. The festival has played a role in introducing people to the bounty of Ojai, which has been named by Sunset Magazine as one of the top five "Food and Wine Havens in the West." The Ojai Wine Festival has made its home at beautiful Lake Casitas Recreation Area event site and always falls on the second Sunday in June. With its ideal venue and extraordinary fan base, the Ojai Wine Festival has become a favorite affair for attending wineries with their numbers doubling to event capacity.
Ojai Wine Festival
---
Jammin' at the Art Center
A live music getaway
Each Sunday, 6 - 9 pm, $10 admission, kids under 12 Free   
Oatley Kidder has assembled a great line-up for this year's Jammin' at the A/C.  Live music of all genres on our back patio with libations and food provided by some of Ventura County's best food trucks.
June 19th - Alan Thornhill Lucky Dog (Rock)
June 26th - A Celebration of Joni Mitchell featuring Kimberly Ford (Folk Rock)
July 3rd - Ivory DeVille (Rock)
July 10th - Action Down (Rock)
July 17th - Teresa Russell and Acadiana (Cajun)
July 24th - The Milton Kelley Band and Cindy Kalmenson and The Lucky Ducks (Rock)
July 31st - Ojai Mardi Gras Band (Rock)
August 7th - Crooked Eye Tommy (Blues)
August 14th - Deb Ryder Blues Band (Blues)
Jammin' at the Art Center
---
Ojai Film Society
Spring Schedule
Sunday's @ 5 pm
Matilija Auditorium, 703 El Paseo, Ojai
RAMS
Sunday, June 19, 5:00 pm
Iceland   2015   (1 hr., 33 min.) Rated R
Drama    In Icelandic with English subtitles
CITY OF GOLD
Sunday, June 26, 5:00 pm
USA   2015   (1 hr., 36 min.) Rated R
Documentary    In English
Ojai Film Society

---
Ojai Valley Lavender Festival
Saturday, June 25, 2016 :: 10 - 5 pm
Libbey Park Ojai
2016 marks our 13th anniversary. We look back on past festivals filled with sweet images and beautiful memories. We anticipate the celebration of our 13th with plans for the most memorable festival of all.
The mission of the Ojai Valley Lavender Festival is to demonstrate and promote the many uses of lavender, to broaden public awareness and to educate potential growers/farmers about the benefits of plants that celebrate the Ojai Valley's Mediterranean climate, and to promote Ojai as a unique and welcoming destination.
Ojai Valley Lavender Festival  
Ojai Olive Oil
Free Tours & Tastings:
Wednesday 
1-4 pm   
________________________________________________________
Each month Lauren writes and photographs for
Tastes Of Italia Magazine.  In her column, Native Soil, she covers Italy's 20 regions reporting on Italy's cuisine, cooking classes, rising star chefs, food artisans, and all good things Italian.
Natural beauty, a rich past, and outstanding cuisine make this ancient Sicilian city overlooking the Ionian Sea a must-stop for all travelers.
 Buon Appetito!
| | | |
| --- | --- | --- |
| | | |
---