HAPPY IN THAILAND – PART II
Rich History of Chaing Mai Life
by Bonnie Carroll

The short flight from Bangkok to Chaing Mai in early morning is relaxed and so pleasant; be sure to pick up a coffee to sip on your way to the gate. Arriving in Chiang Mai, the hub of Northern Thailand with a population of 170,000 in the city proper and more than 1 million in the metropolitan area, provided an instant sense of relaxation and adventure.
There is no doubt Chaing Mai has won my heart, and is my favorite destination in Thailand to date. It offers an abundance of greenery, is historically known as the "Rose of the North," and is often referred to as the 'iron lung' of Thailand due to the lush countryside surrounded by mountains and the relaxing natural beauty of this region. The cosmopolitan growth in the city centers is attracting large numbers of tourist annually, however, the basic charm of this area and the people who live here is very special.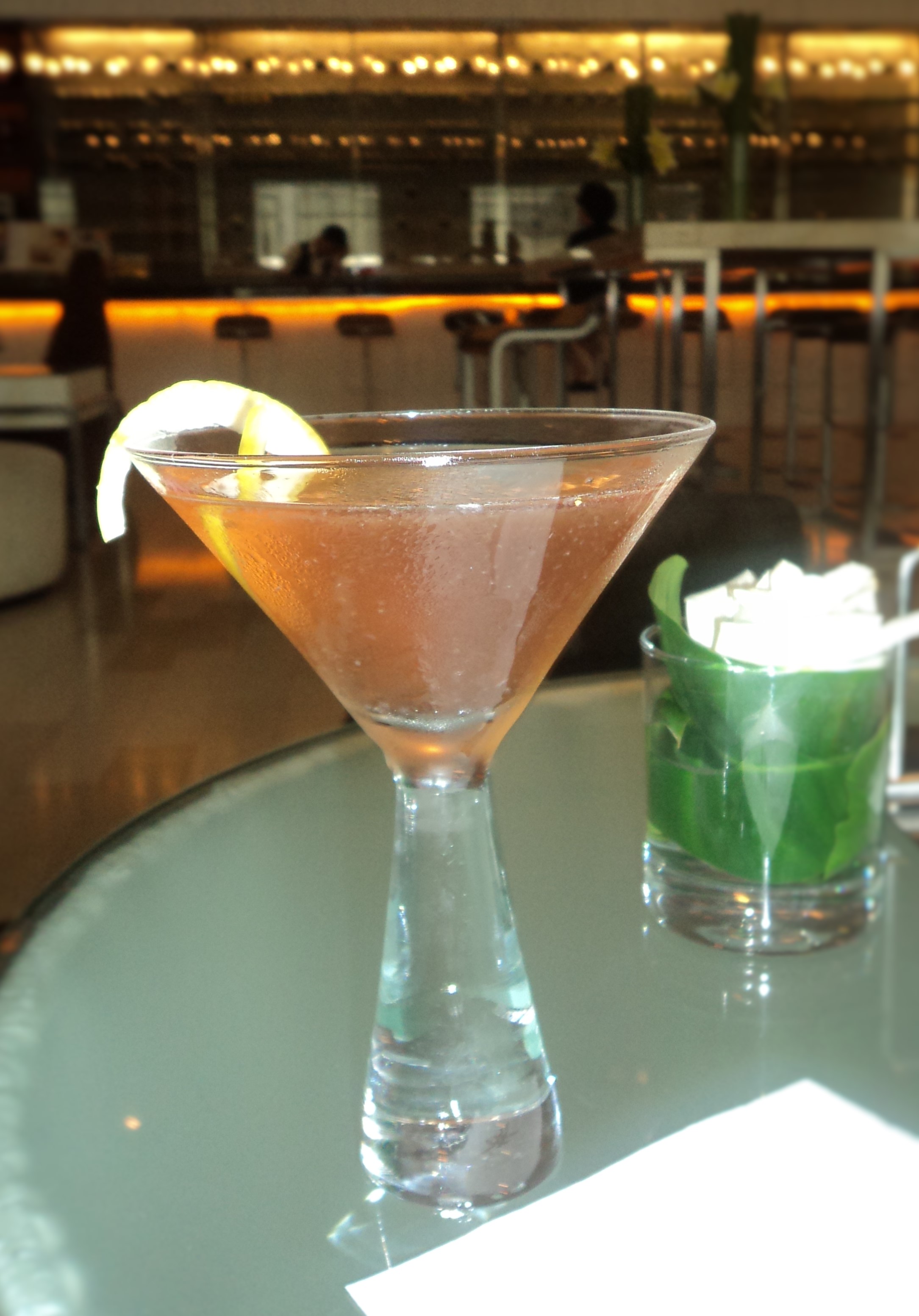 DusitD2 Hotel in Chaing Mai is located at 100 Chaing Mai Road, and is centrally located to many local tourist attractions. It is a great hotel for families visiting the city. They have a great pool, two for one massage treatments, a wonderful inclusive breakfast buffet featuring Thai or American favorites; the chefs will make it any way you want it. The talented mixologist at the bar in the DusitD2 Hotel makes a perfect Cosmo that would have stopped the presses for Carrie Bradshaw in "Sex and the City."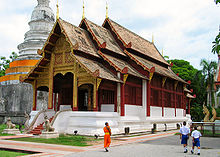 Wat Prasingh, located in the western part of the old city center, and Wat Chedi Luang offer some interesting insights into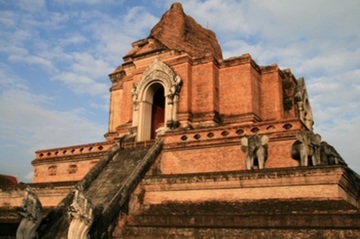 the long history of Buddhism in Thailand. Chaing Mai boasts 300 Wats throughout their history, and monks can be seen everywhere on the temple grounds. The Wat Chedi Luang was built in 1391and was completed in 1401. It has not been open to the public since an earthquake in 1545, but is such an impressive temple and should not be missed. It is surrounded by exquisite art and has a library across the street that is open to the public. Watching the devotion of the very young children dancing with joy to be in Wat Prasingh made me smile. There is a very tasteful open market adjacent to this Wat that has some of the most beautiful hand-crafted clothing, and gift items I viewed anywhere during my travels in Thailand.
Dining at Khum Khantoke in Chaing Mai can be very entertaining; even in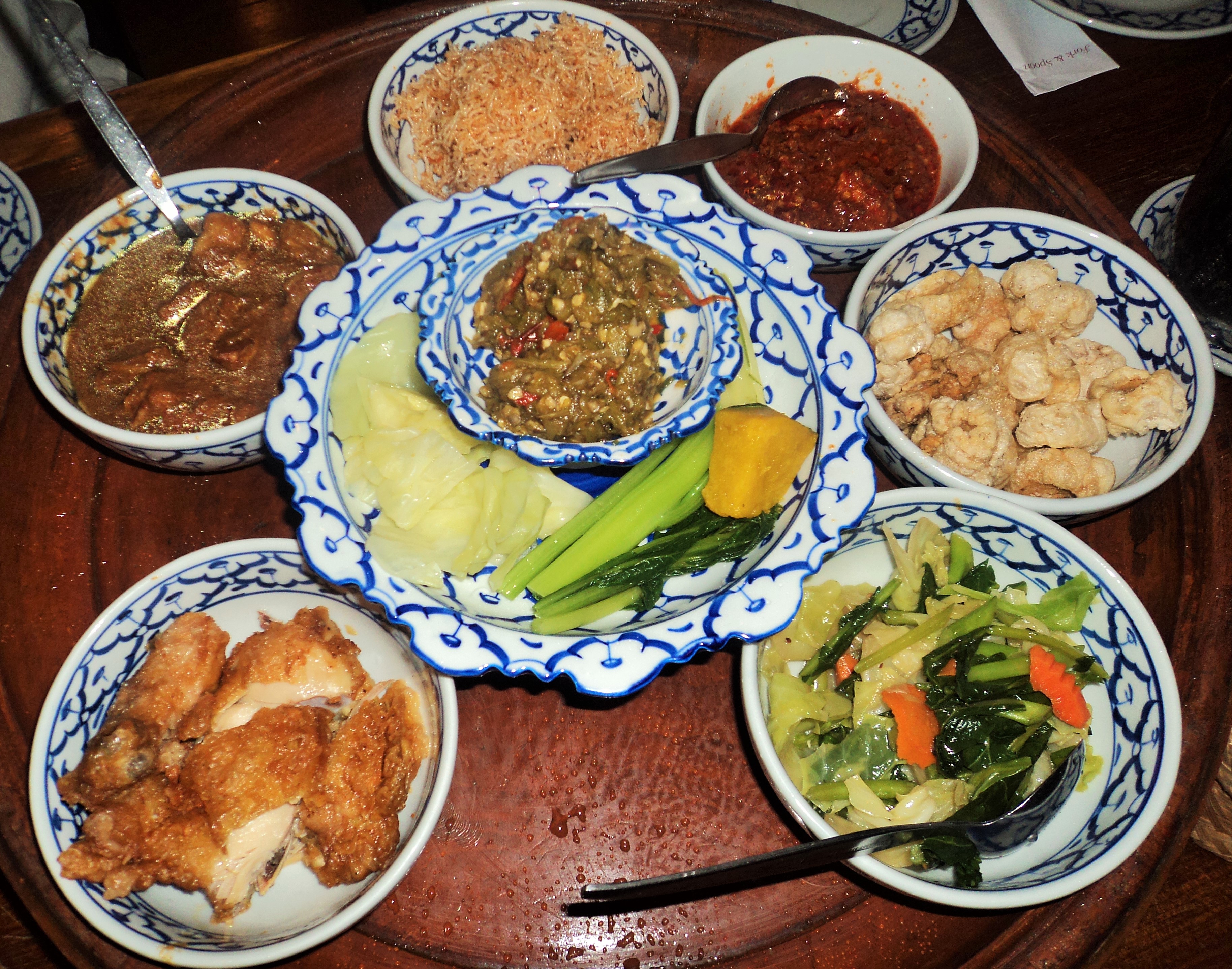 the pouring rain. Guests sit at sunken tables and the family style offerings are wonderful authentic Lanna recipes. Menu items include Chaing Mai banana fritter, clear soup, deep fried chicken, grilled young chili paste, minced pork and tomato sauce with steamed vegetables, crispy pork skin, stir-fried vegetables, crispy rice noodle, sticky or steamed rice, fresh fruit dessert and coffee or tea. The performers were fun, and despite the rain did their best to put on an authentic Lanna dance show to enjoy with our signature dinner and cocktails.

The Wat Prathad Doi Suthep, built in 1384 A.D., is 3,500 feet above sea-level,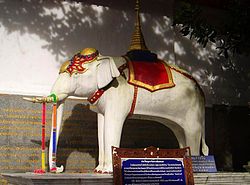 the most sacred temple in northern Thailand, containing a holy relic of lord Buddha, which can be reached by climbing 300 steps, but there is a lift for people who cannot climb, and the impressive staircase is flanked by enormous mythological Nagas. There is also a sculpture of the white elephant who lived on this mount centuries ago that was given to the King as a gift. The view of the city from this site is fantastic, and you will see an abundance of monks, both men and women, carrying out their duties and praying. This is a very special spiritual place and you may leave feeling like you just read "Somebody Moved My Cheese."
A visit to the Bo Sang Handicraft Centre, located 8 kilometers east of Chaing Mai, is the home of a group of talented local artisans who make and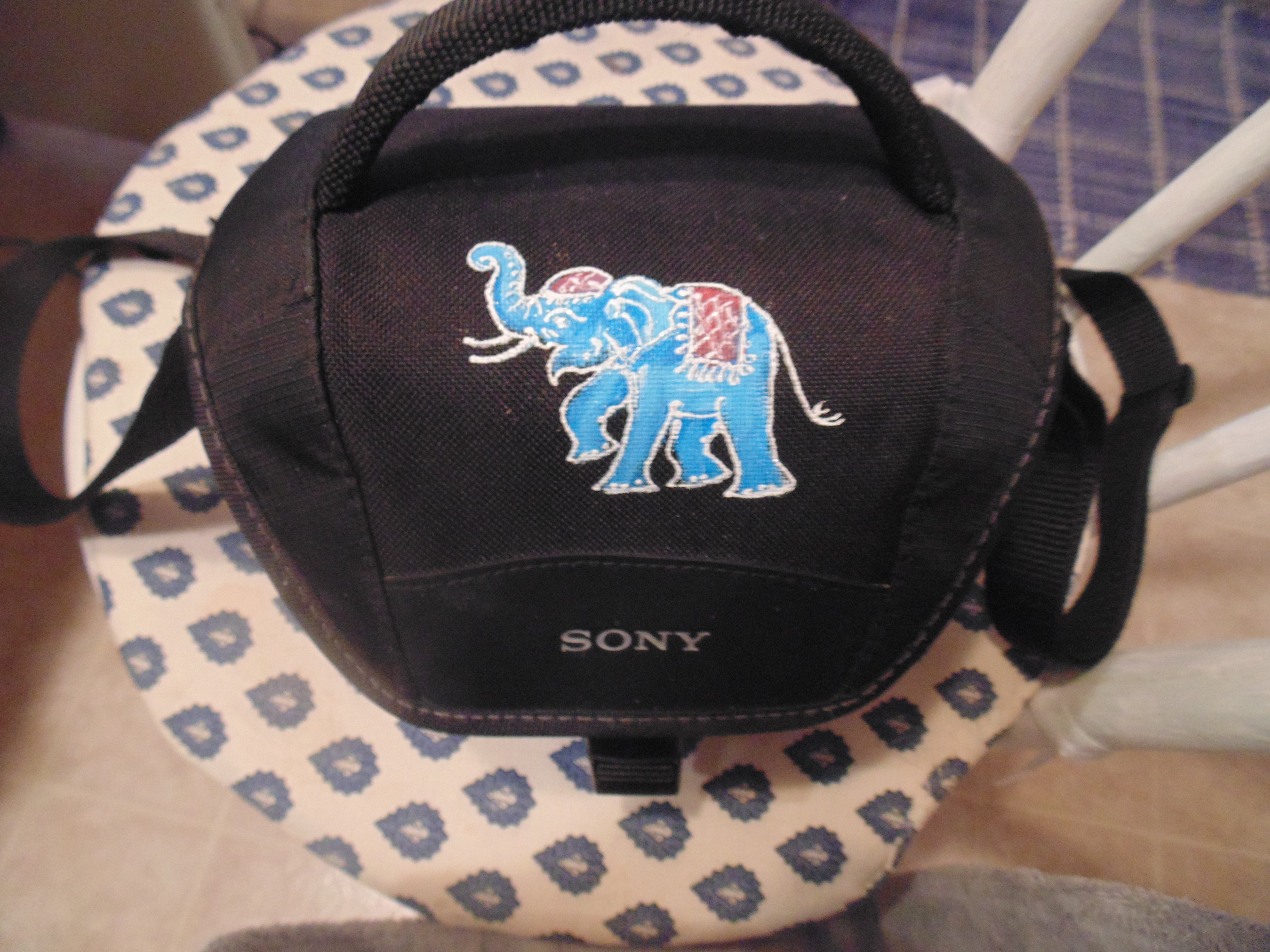 decorate the world renowned Sa paper umbrellas and parasols.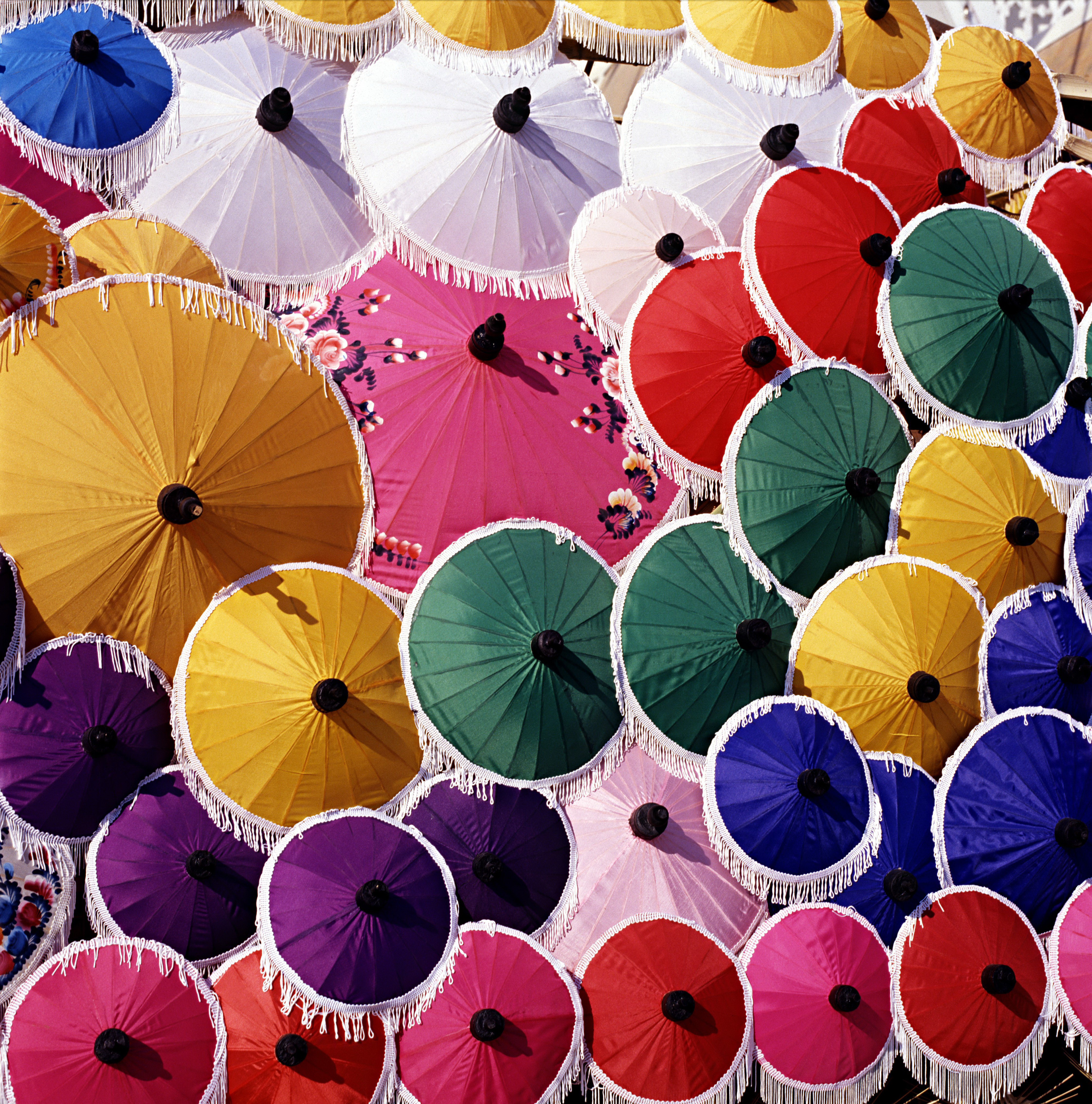 Demonstrations and custom painted designs can be requested for souvenir gifts and trip treasures. I met a young man who painted a beautiful Chaing Mai elephant on my camera bag, which I will cherish every time I take a photo. During the third week in January Bo Sang holds a festival that highlights the works of the local artisans. I also discovered a refreshing green tea blended beverage, made with green tea ice cream at the Bo Sang Cafe that looked like it belonged at the pool bar of the Beverly Hills Hotel. All green and pink delicious! 
A half day visit at the Patara Elephant Farm, where conservation of the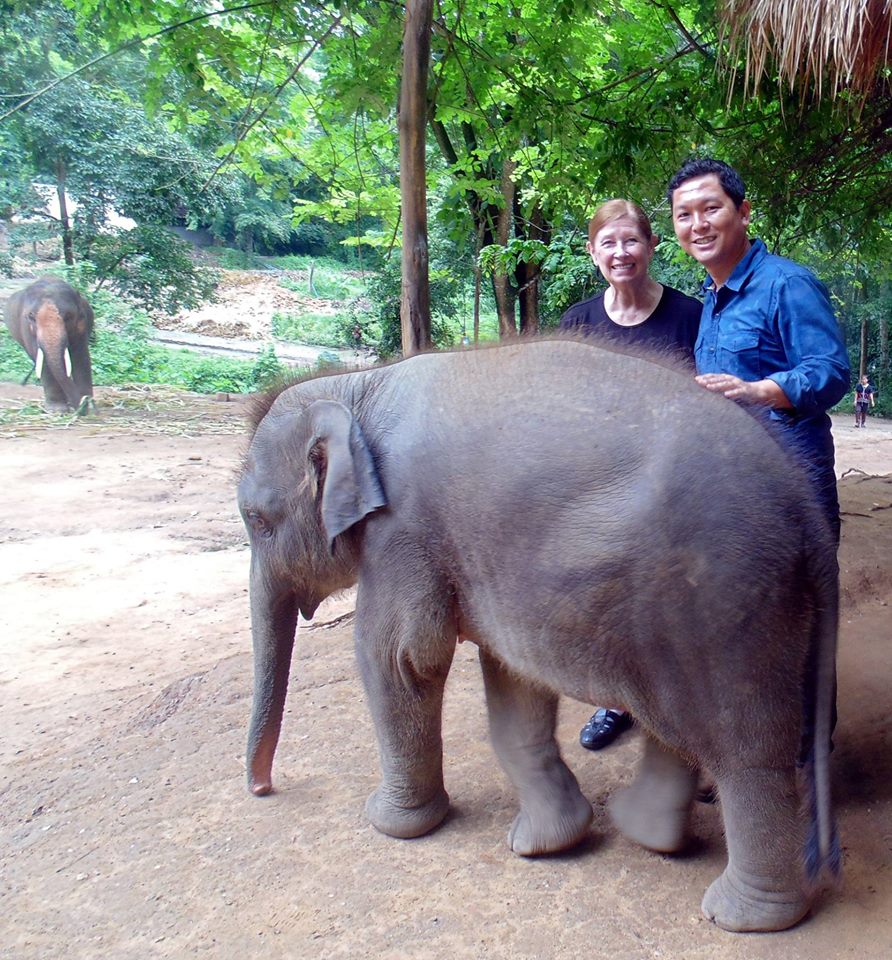 Chaing Mai elephant population is the foundation of their work, was an enchanting encounter with families of elephants in a beautiful forested setting. The farm is 30 kilometers west of Chaing Mai in Samoeng, and guests become 'caretakers' for a day to learn about the health, feeding, bathing and exercising of these majestic creatures. The baby elephants are beyond amusing, and are like puppies who do adorable unexpected things to get their mothers attention. The owner was so generous with information, and he was very inspiring in his dedication to preserving and developing the Chaing Mai elephant population. I would highly recommend this experience to families or anyone who loves elephants; it is a life changing experience. 
Lunch at Suan Paak Thai Cuisine for Khao Soi, renowned for their noodle dishes prepared in a rich creamy curry sauce is a traditional favorite savored daily by area locals. This spicy noodle soup is the signature dish of Chiang Mai and was the dining room was filled with visitors and tourists losing themselves in the unique noodle flavors of the dish. Sadly, there is no way to really share the wonders of this dish with words. You need to down a bowl of these yummy noodles for yourself to appreciate all the buzz.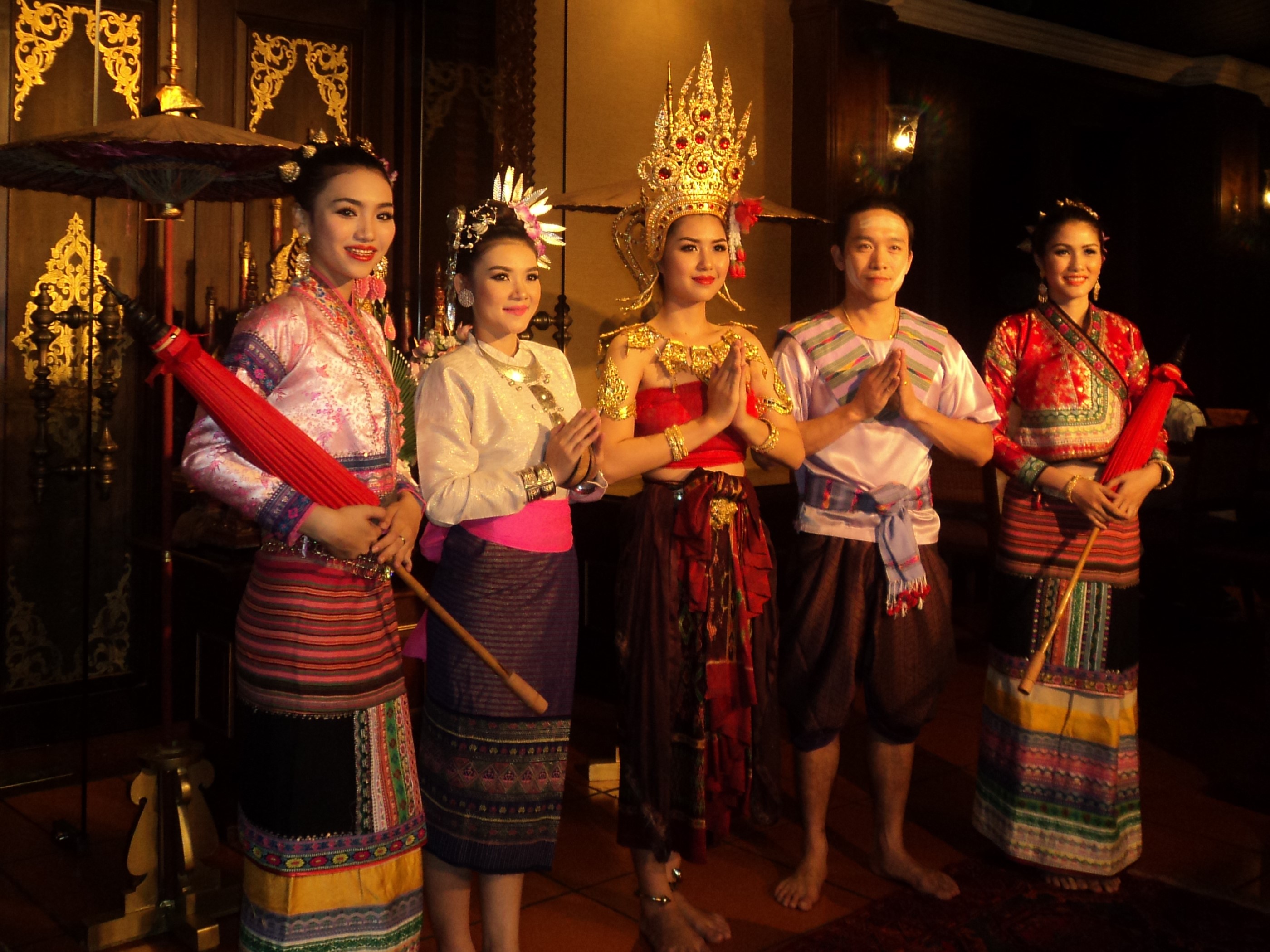 Dhara Dhevi Resort was such an unexpected lesson on the architecture of past centruies all side-by-side within a magical property that transports guests to charming historic times in Chaing Mai. The property is a tribute to the historic Lanna Kingdom of Chaing Mai, when grace and elegance ruled. Chaleenuch Visith, Director of Marketing Communications for this dreamy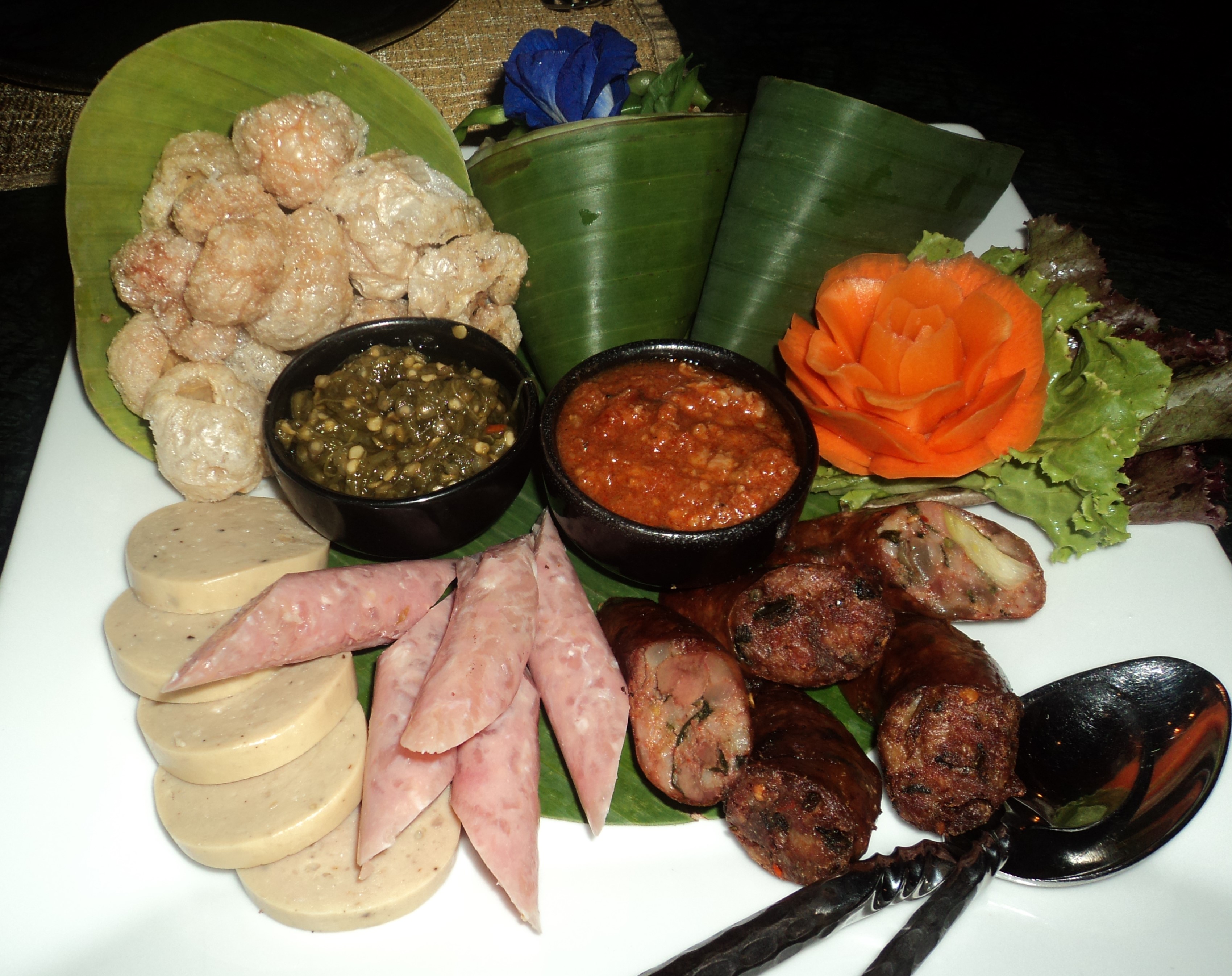 venue, was my host for dinner, where the menu highlighted specialties exclusive to Dhara Dhevi and included an intriguing sausage dish, traditional soup and more. The elegant dinner service was followed by the traditional dancers, who simply stole my heart. This is a form of story telling through traditional dancing, complete with historic costumes, and musical accompaniment. The stories told through dance are so lovely and so touching that I will always cherish the opportunity be among the audience. Dhara Dhevi would also be the venue I would return to in a minute for a completely elegant spa respite. 
There is so much to learn about Chaing Mai; I hardly touched the surface of the art history in this location, and I hope to return some day soon because I'm thinking about this place and all the good people I met on this trip every day. Thai Airways is the best way to fly!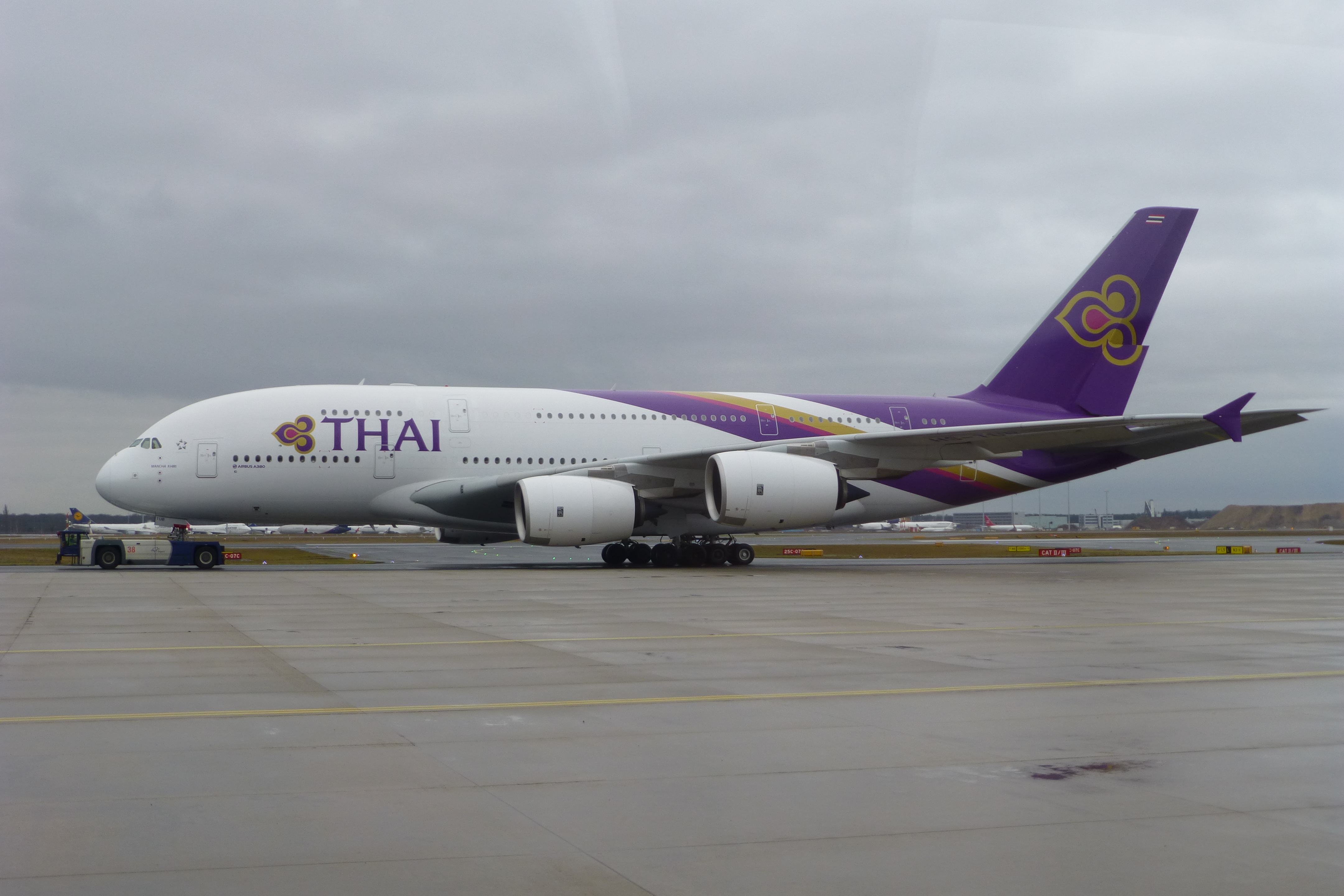 Khop Khun Kha!
---