TRAVEL ADVENTURES .  .  .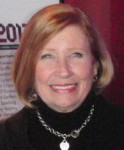 COASTING with BONNIE CARROLL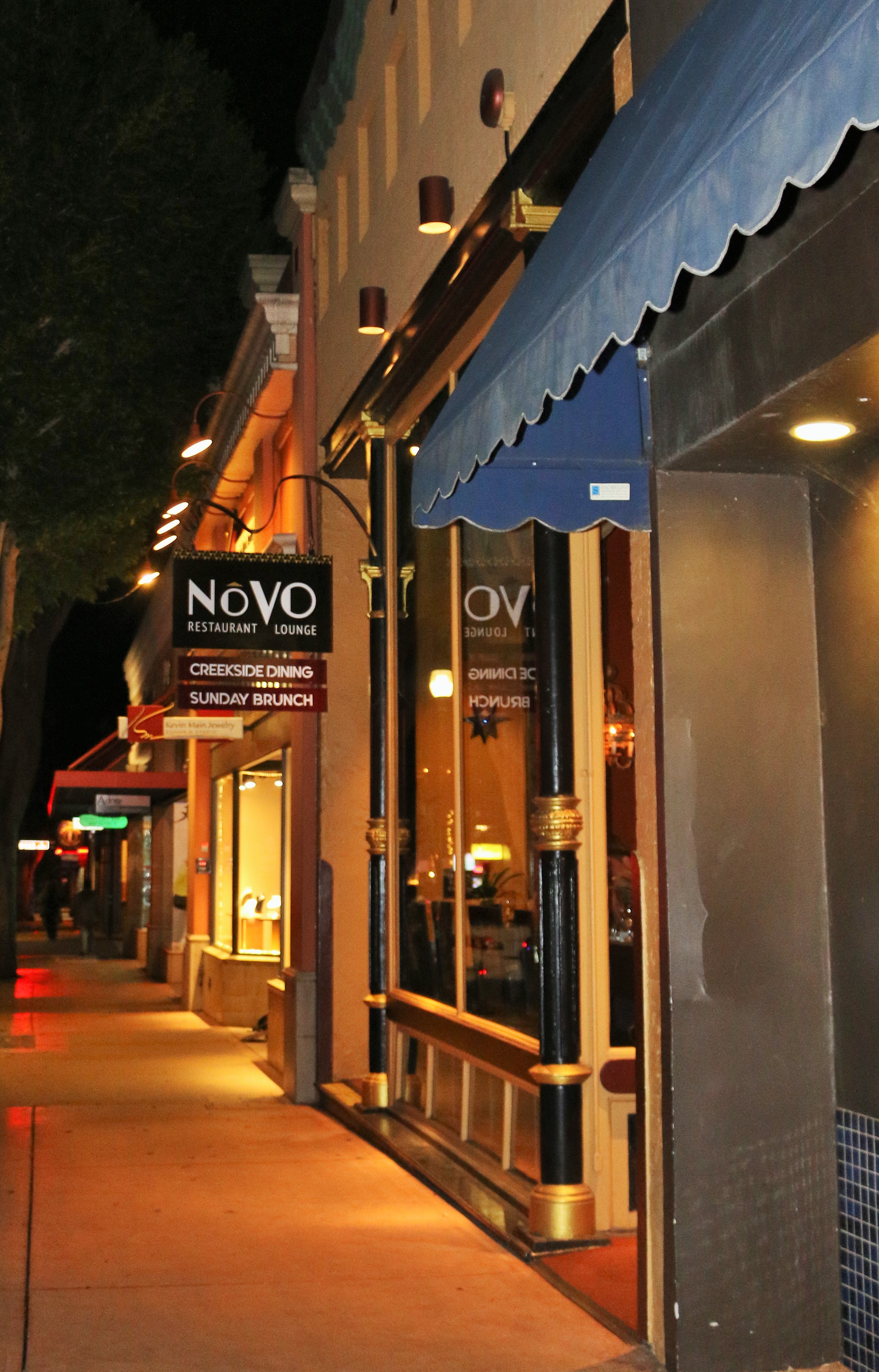 NOVO RESTAURANT & LOUNGE, A Plate To Please Every Palate in SLO by Bonnie Carroll
Located in the middle of a 'foodie' feasting area on Higuera Street in San Luis Obispo you will find NOVO Restaurant & Bar. This is a venue with plates to please your palate and satisfy your curiosity for culinary dishes from distant places that are prepared with optimum flavor and good health in mind.
The first floor of NOVO has an open lounge with a window dining bar perfect for people watching, and the outdoor rear patio overlooking the creek, is a very popular destination for the SLO lunch and dinner crowd, offering a close to nature experience. Due to rainy weather we opted to dine in the lower level wine cellar, a cozy dining room lit by a warm red hue that makes you forget where you are and lets you get lost in the moment of some exceptional food and attentive service.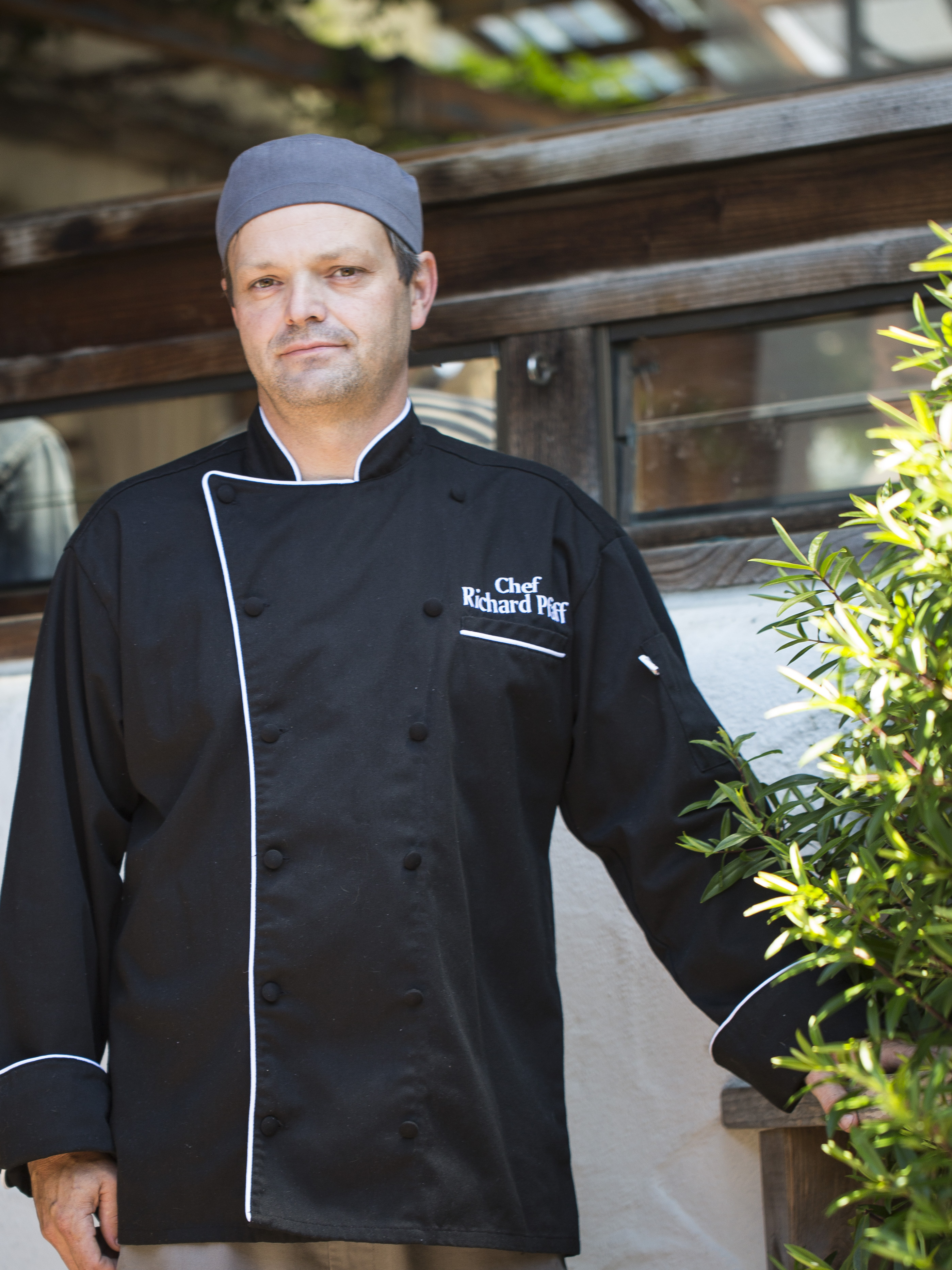 NOVO Restaurant Chef Richard Pfaff was born into an Italian American household, where food––and the belief that food brings people together––was always a driving force in his life from the time he was a very young boy. According to Chef Pfaff one of his earliest memories as a child was sitting on the counter with his grandmother making fresh pasta and canning fresh marinara sauce. His father, a very accomplished pastry chef in New York, gave him the drive and ambition to make the culinary industry his future. The memory of his father and his accomplishments still drives him today.
He worked as a pastry chef, through high school, but when it came time for culinary school, he decided to blaze his own path by not following his father's footsteps and he gave cooking a shot. Needless to say, he fell in love, and the twenty plus years that have passed since have been amazing. He attended Johnson and Wales University in New England, spent a year in Europe (mostly in France, but also Spain and Italy) finding his culinary voice. After returning to the states, he traveled across the country learning regional cuisines and perfecting his craft in cities like Miami, Chicago, Los Angeles, New York, and Santa Fe.
Although he spent years developing his skill in European cuisine, he soon became focused on the culinary importance of implementing clean and local foods. The use of organic, local produce, regional meats, and small, local companies are his commitment to the health of his customers as well as his planet. "It is a throw back to a time when you knew your farmer, butcher and fishmonger, and could trust what was in your food and where it came from," says the chef.

Selections from dinner I enjoyed to the last bite included Novo Lettuce Wraps with huge butter leaf lettuce, stuffed with fresh jullienne vegetables, mint, cilantro, nuoc nam, sweet chili sauce, roasted peanuts and shrimp. They also have potato samosas that looked divine made of Indian spiced potatoes in wonton skins, dipped in hot oil, with mint, chutney and yogurt.

Two entrees that I savored were the Korean Short Ribs served with house made kimchi and jasmine rice, and the Tai Green Chicken Curry that was light and served with coconut milk curry and green chilies. Both were unique and quite delicious. The Korean Ribs paired beautifully with a glass of Melville Pinot Noir, Sta. Rita Hills 2014.
The portions at NOVO are large, but if you have room for a salad their mixed lettuces with local apples, dried figs, toasted hazelnuts, creamy goat cheese & orange vinaigrette or the signature soup do novo, which is always vegetarian, and sometimes vegan salmon bisque (with shellfish) are both delicious additions.
The cocktail menu has everything from old standards to new mixology muddles and then some. The wine list at NOVO is outstanding and contains many fine wines by the glass and unique wines from the many award winning surrounding vintners. Their champagne list is quite impressive and offers the best bubbly from around the world.
For unusual beverages you might try their thai iced coffee or tea, lavender cream earl grey tea, made using bergamont & real citrus peel, genmaicha, a nutty flavored tea blend of steamed green tea with toasted rice or the jasmine dragon pearls, hand-rolled green tea infused with essence and aroma of fresh jasmine flowers that could become my drink of choice forever.

The dessert menu is a bit overwhelming, and included Mc Connell's Ice Cream favorites, but our talented server was kind to recommend this amazing and delicious dessert, which is ideal for people who are not so lactose friendly - the Negranti "sheep's milk" ice cream trio
made from local sheep's milk and all natural cane sugar, with flavors that change daily. Our flavors were chocolate, salted caramel, and vanilla honey – simply divine ending to a perfect dinner on a rainy night in San Luis Obisbo.
NOVO RESTAURANT & LOUNGE
726 Higuera Street
San Luis Obispo, CA 93401
Phone 805.543.3986
_____________________________________________
Caribbean Summer  .   .   .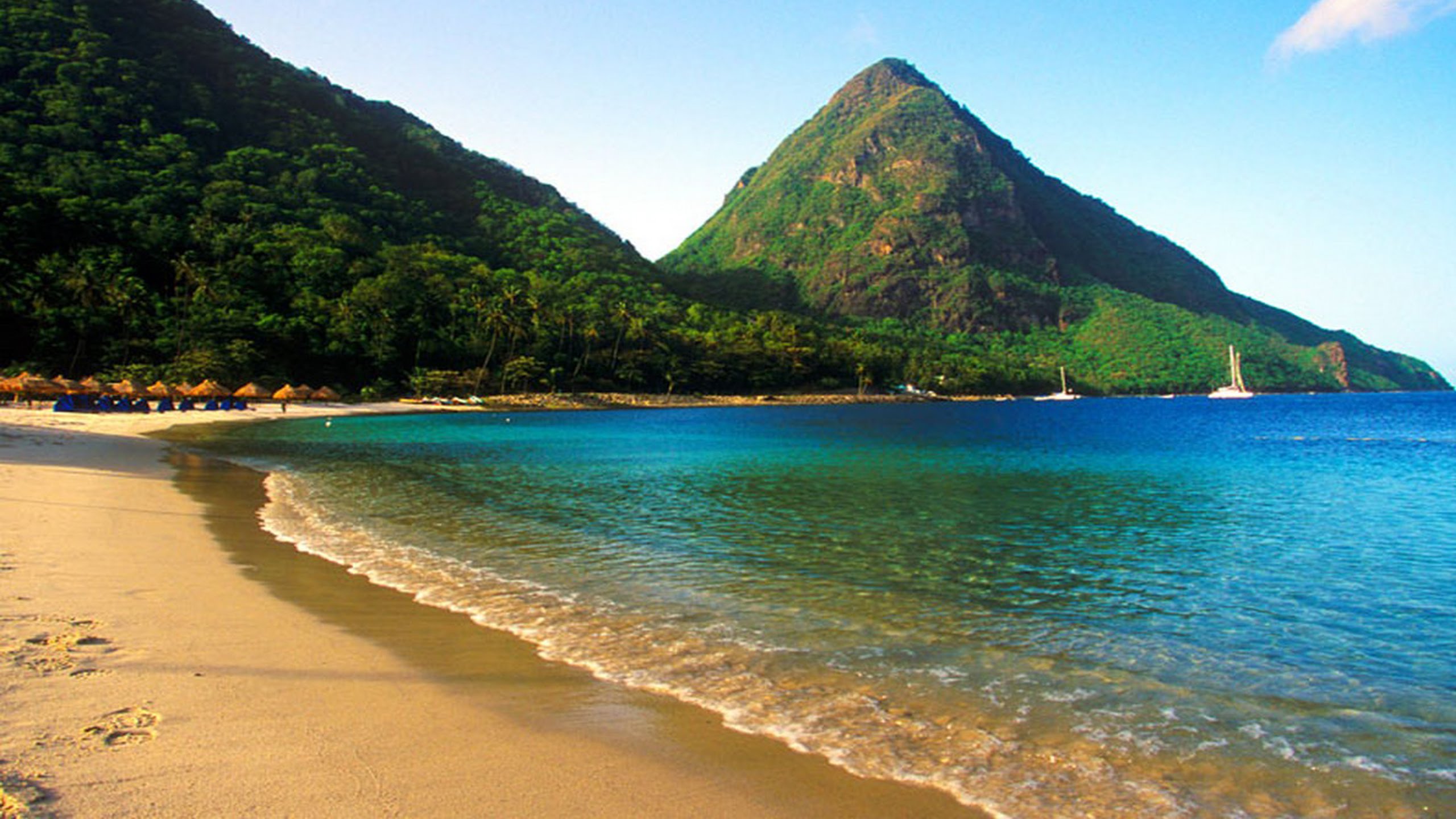 Celebrate Saint Lucia's Jazz Festival with Special Jazz and Summer Promotions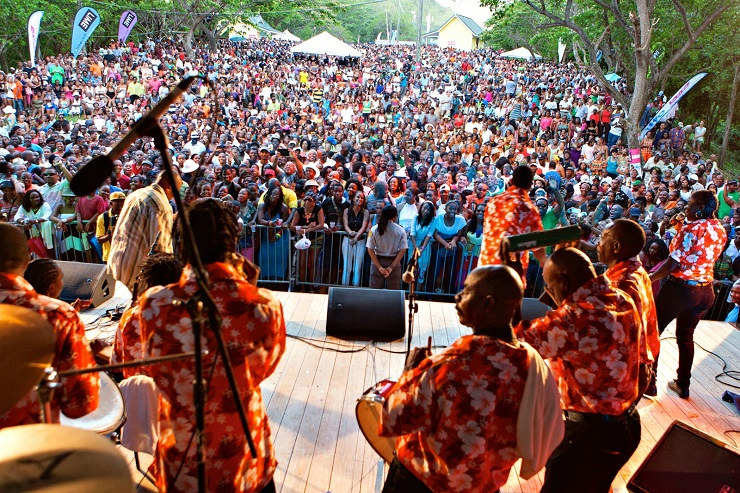 As part of the 2018 Soleil Summer Festival, the Saint Lucia Tourism Authority is proud to announce the second event of this exciting year-long festival line-up. From May 6th – 13th, 2018, the island of Saint Lucia hosts the 27th Saint Lucia Jazz Festival, a celebration of seven days of eclectic musical brilliance from international, regional and local Jazz artists in beautiful intimate settings throughout the island. The festival culminates in a power-packed open-air concert at the historic Pigeon Island National Landmark on May 13th.    
A celebration of Saint Lucian, Caribbean and international jazz music, the Saint Lucia Jazz Festival will host a mix of free and paying concerts throughout the island. The Sandals Grande St. Lucian Spa & Beach Resort will host "A World of Jazz" beginning on Monday, May 7th at 7pm. ($40USD per show). The line-up is as follows: May 7th – Barbara Cadet, Denys Baptiste; May 8th – Pauline Jean, Arnaud Dolme; May 9th – Zara McFarlane, Etienne Mbappe and the Prophets; May 10th – Cameron Pierre, Luther Francois; May 11th – Carolyn Malachi, AZIZA featuring Chris Potter, Dave Holland, Lionel Loueke and Eric Harland.
The newly opened Harbor Club in Rodney Bay will host "A Taste of Bourbon Street" on Thursday, May 10th and Friday, May 11th at 7pm featuring Jazzmeia 'Jazz' Horn and a set dinner each night ($100USD per person per dinner set).
The Royalton Saint Lucia Resort & Spa will host "A Musical Tapestry" on Friday, May 11th and Saturday, May 12th. Each night will feature two shows at 7pm and 11pm ($40USD per show). Lalah Hathway will perform the May 11th show and Alfredo Rodriguez will perform the May 12th show.
The Jazz Festival culminates at Pigeon Island National Landmark at 2pm with the "Mother's Day Special" on Sunday, May 13th with performances by The Frantz Laurac Quartet, Ronald 'Boo' Hinkson & Friends, R+R=NOW with Robert Glasper, Terrace Marti, Christian Scott, Derrick Hodge, Taylor McFerrin and Justin Tyson, and Avery*Sunshine. Cost is $50USD per person.
For more information on the musicians and full details on the festival, please visit www.stlucia.org/jazzfestival.
____________________________________________
Elegant ASIAN Adventure  .  .  .
THE SIAM HOTEL - BANGKOK
Spacious suites feature plush sofas and armchairs, soaking tubs, and frosted glass doors; villas are outfitted with private courtyard gardens and
plunge pools.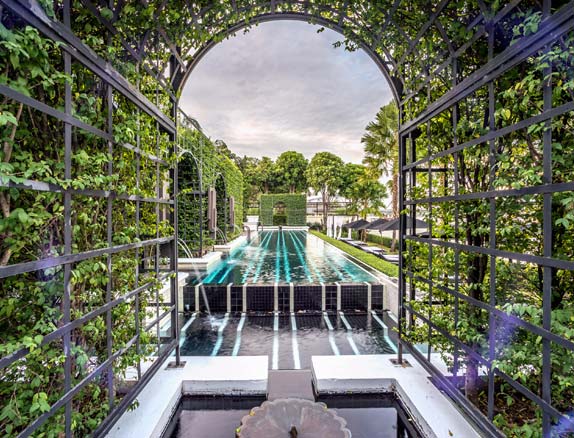 A respite on the Chao Phraya River, this 39-room boutique hotel is a 30-minute boat or taxi ride from Bangkok's bustling center. American-born, Bangkok-based designer Bill Bensley (whose fantastical style can be seen in projects like the JW Marriott on the Vietnamese island of Phu Quoc and Phuket's DC Beach House) channeled art deco architecture when conceiving the Siam, incorporating Thai antiques collected by owner/actor/rock star Krissada Sukosol-Clapp, the youngest member of the Sukosol dynasty of entrepreneurs. Scattered around the property guests will find an array of offbeat objects from decades past, from a 1940s Myanmar wooden dental chair and World War II–era gramophone to a early century Parisian bar cart and 1960s leopard skin that graces the piano in the Vinyl Room. Spacious suites feature plush sofas and armchairs, soaking tubs, and frosted glass doors; villas are outfitted with private courtyard gardens and plunge pools. Culinary options include the alfresco Bathers Bar by the infinity pool; Chon restaurant, which was fashioned from three antique Thai houses and serves authentic local cuisine; the jazzy Deco Bar & Bistro for a full English breakfast; and Café Cha, the place for freshly baked pastries and Thai iced teas. For intrepid souls, an on-site muay Thai ring and tattoo parlor await. If it's leisure that entices, book an appointment at the Opium Spa, where plant and essential oil–based Sodashi therapies are on the menu, or maybe a session of Trataka meditation will do the trick, guided inside a tranquil, candlelit sanctum that feels a world away from frenetic Bangkok.
---