RIVIERA DI RIMINI – ITALIA
– SUCCI & PARTNERS TRADE EVENT
A collection of the great flavors of Rimini Savored in Los Angeles
by Bonnie Carroll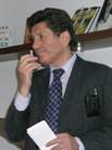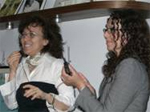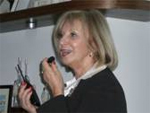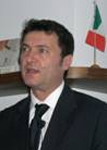 The representatives of the Riviera di Rimini, Succi & Partners, the Italian Government Tourist Board, and Italian Chamber of Commerce of Los Angeles presented a very informative trade show featuring numerous products from the region of Rimini, Italy at the Orlando Hotel in Los Angeles. Tastings and introductions to the products were enjoyed by the attendees, who were also treated to a travel film on the history and charms of Riviera di Rimini, a sister city to Ft. Lauderdale, Florida.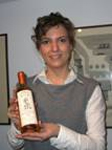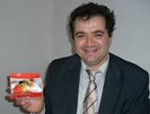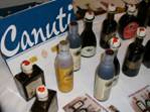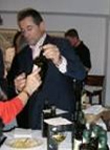 The day of activities concluded with an authentic and delicious Rimini dinner prepared by La Terza Chef and staff. The menu included prosciutto di Parma, arugula salad with burrata and aged balsamic vinegar, bread and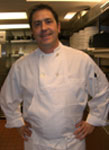 parmigiano dumplings in a capon broth, gratin rolled pasta with ragu, ham, mozzarella and béchamel, breaded John Dory filet with green salad and lemon dressing, stuffed quail stew over soft polenta, and English trifle for a finale.
The new chef at La Terza, who is now assisting Chef Angelini, arrived in America four months ago from Rimini. His dinner was very authentic and was enjoyed by all who attended.

TAKE A TRIP TO ITALY ON THE BIG BLUE BUS

Recently the Italian Government sent a travel bus to visit many cities in the United States to give visitors visual tours and printed information on the many regions and flavors of Italy. The program has been cited as a very successful campaign to promote Italian tourism in various states throughout the nation. For information visit: www.Italiantourism.com.

---
BRITISH AIRWAYS
This is your captain speaking: Lynn Barton, who became BA's first female pilot in 1987

Double First for Lynn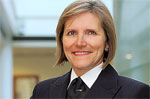 Captain Lynn Barton was the first pilot to fly into Heathrow's Terminal 5 when it opened for business on Thursday morning (March 27).
Lynn, who previously earned her place in British Airways' history as its first woman pilot, was commanding BA026 from Hong Kong, which was scheduled to be the first arrival at the airline's new £4.3bn home.
Lynn applied to operate the flight last month while she was on holiday in Barbados. She said "It was my husband's idea to bid for the flight, but the timing meant I had to tear myself off the beach and find a computer so that I could apply through the airline's flight-bidding system. I never thought I'd be in with a chance of actually getting the flight."
"I found out when I got back from my holiday and was absolutely thrilled. Terminal 5 has been the focus of the airline's future for several years now, and to operate the very first flight is a huge honor" she said.
Lynn, now 51, became British Airways' first female pilot in 1987 when she joined the Boeing 747 fleet. Eight years earlier, she had been the first woman to be sponsored by the airline for her commercial pilot's training at Hamble in Hampshire.
"I never thought of being anything other than a pilot when I was growing up. I had my very first flying lesson at the age of 16. I was incredibly proud to have been British Airways' first ever woman pilot and now I have another first to my name!"
The new terminal building, which is for the exclusive use of British Airways customers, is more than five times the size of Terminal 4, and will give customers a much calmer, more relaxing and smoother airport experience.
Since Lynn became the first female BA pilot in 1987 the number has risen dramatically and there are now 175 females among BA's 3,200 pilots, which is significantly higher than the national average.
Lynn is not the only member of her family with a passion for flying. Her husband, Mike, has a private pilot's licence and is currently building a new two-seater aircraft in their garage. Lynn said: "I don't have a private licence any more so poor Mike has a very knowledgeable, but nagging co-pilot when we fly together."
They live near Alton, Hampshire. Lynn has a stepdaughter currently expecting her second child.
---
BRITISH AIRWAYS TERMINAL 5: THE MOVE
Moving British Airways flights from London Heathrow's Terminals 1, 3 and 4 to Terminal 5 has been an unprecedented feat of planning, testing and logistics at the world's busiest airport.
The BAA submitted its initial planning application for Terminal 5 in 1993. It is now coming to fruition.
British Airways will be moving 90 per cent of its operation into Terminal 5 and the remaining 10 per cent into Terminal 3.
Proving trials have been testing every aspect of the new terminal for months to ensure that everything moves over as smoothly as possible.
British Airways staff have been undergoing courses and tours for months to ensure they are familiar with every aspect of Terminal 5 before they move.
The transition schedule
On March 27, 2008, Terminal 5 will open. However, not all flights will arrive at or depart from the terminal straight away. There will be a second move taking place on April 30, 2008. In addition to this a small number of flights will move from Terminals 1 and 4 to Terminal 3, which will become BA's hub for oneworld Australasian flights and some European services. Some flights will also move from Gatwick to Heathrow and vice versa.

The table below details the planned schedule for the complete transition of services.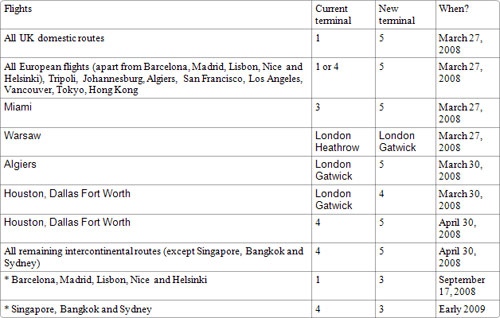 *In addition codeshare flights operated by Iberia and Finnair will also be moving to Terminal 3 in September 2008 and Qantas in early 2009.
---
HAWAI'I VOLCANO ERUPTION UPDATE
Pele puts on dramatic show for visitors
The exciting volcanic activity continues to evolve in Halema'uma'u crater at the summit of Kīlauea volcano on Hawai'i Island.  Meanwhile, miles away, molten lava is flowing into the sea, providing stunning panoramas for lucky visitors.
At the summit, the dramatic plume of gas and steam that has been gushing from a vent in the crater wall since March 11 has turned from fluffy white to dusky brown. That's because the mile-high plume now contains ash.
Equally as dramatic, but visible only to intrepid geologists who venture to the crater rim just above the vent (off-limits to the public), were deposits of "Pele's hair" (thin strands of solidified lava), and "Pele's tears" (droplets of lava rock) above the crater rim. These artifacts of the eruption indicate that molten lava has ejected from the vent. However, no flowing lava has been seen on the crater floor - yet.
This activity follows on the heels of the small March 19 gas explosion in the crater wall that threw rock over the top of the rim onto a parking lot, which was already closed because it was downwind of the sulfuric plume. This marked the first explosive eruption at Kīlauea's summit since 1924, and the first eruption in the crater since 1982.
The elevated sulfur dioxide levels near the plume aren't dangerous to anyone upwind, but exposure to high levels of SO2 can be of concern, especially to anyone with respiratory conditions. As long as the customary tradewinds keep blowing, park visitors are safe.
There's also good news for the Kona and Kohala coasts. Though the air may look hazy in West Hawai'i, there is very little SO2 left in it by then.
"Visitors should know that if they follow precautions, come prepared, and listen to officials, the volcanic activity on Hawai'i Island is not only fascinating to witness, it's also safe," said George Applegate, Executive Director of the Big Island Visitors Bureau. "A contingent of scientists, local and federal officials are keeping close tabs on the situation, and keeping the public well informed," he said.
So Hawai'i Volcanoes National Park is still very much open for business. Though the downwind stretch of Crater Rim Drive is closed off for now from just past Kīlauea Military Camp, as is Jaggar Museum and its overlook, visitors can get stunning views of the plume from the trail along Volcano House hotel.
Meanwhile, down on the coastal part of the Puna District, flows of molten lava from Kīlauea are still oozing overland and into the ocean. The county has set up a viewing area at the end of Highway 130. It's currently open from 2 p.m. to 10 p.m. with the last car permitted into the parking area at 8 p.m.
At press time, able-bodied visitors can expect a walk of 40 minutes, or possibly more, from their car to the viewing site. The route crosses some pavement, and meanders across a plain of smooth yet uneven hardened pāhoehoe lava. It all depends on where the flows are going that day. Sturdy walking shoes are a must, as are long pants, sunscreen, a flashlight and at least two quarts of water per person. It's a bit of an effort, but if the lava is flowing, the sight will be worth every step.
The Big Island Visitors Bureau has launched a new user-friendly volcano eruption update page on its www.bigisland.org website,
 www.bigisland.org/volcanoupdate. Visitors are able to download a safe lava-viewing PDF from the site. 
For the latest eruption updates and Hawai'i volcanoes information, visit the U.S. Geological Survey Hawaiian Volcano Observatory site, http://hvo.wr.usgs.gov
---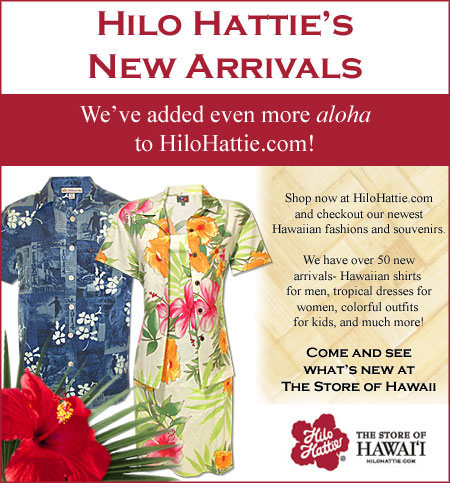 ---
HER MAJESTY QUEEN BEATRIX
OF THE NETHERLANDS TO NAME
HOLLAND AMERICA LINE'S NEW ms EURODAM

Her Majesty Queen Beatrix of the Netherlands will name Holland America Line's new Signature-class ship, ms Eurodam, in a ceremony in Rotterdam on July 1, 2008.  The 2,104-guest ship is being built by Italian shipyard Fincantieri-Cantieri Navali Italiani S.p.A. in Marghera, Italy.
"The upcoming naming ceremony of ms Eurodam will be a very special moment in our company's proud 135-year history," said Stein Kruse, president and chief executive officer, Holland America Line.  "We are truly honored that Queen Beatrix will name our new ship.  This special dedication will take place steps from our historic headquarters as well as our current European head office.  Like her mother did 50 years ago for the beloved ms Rotterdam V, Queen Beatrix will be the Godmother and name the largest passenger ship ever to fly the Dutch flag."
Holland America Line has a long and proud relationship with the Dutch Royal Family when it comes to naming its ships.  Nine vessels have been launched by members of the Royal Family, including the Statendam III in 1929 by Prince Hendrik; Nieuw Amsterdam in 1937 by Queen Wilhelmina; Statendam IV in 1957 and Prinses Margriet in 1964 by then Princess Beatrix; Rotterdam V in 1958 by Queen Juliana; and Prinsendam in 1973, Nieuw Amsterdam in 1983, Rotterdam VI in 1997 and Oosterdam in 2003 by Princess Margriet.
The naming ceremony on July 1 will include festivities along Wilhelminakade, Rotterdam's cruise ship terminal area, in front of the former headquarters of Holland America Line, which is now Hotel New York.   The company was founded in 1873 in Rotterdam. 
An expected audience of several thousand — including national dignitaries, special guests and the company's top-selling travel agents — will witness an extravaganza of entertainment, the blessing of Eurodam, and the finale of the traditional breaking of a champagne bottle across the ship's bow. 
Queen Beatrix
Beatrix Wilhelmina Armgard became Queen of the Netherlands on April 30, 1980, assuming the duties from her mother, Queen Juliana, who abdicated in favor of her daughter on her 71st birthday.  The Queen is head of state and represents the Netherlands at home and abroad, serving as president of the Council of State, the government's main advisory body, meeting regularly with ministers, and signing acts of Parliament and Royal decrees.  She makes several state visits to other countries each year and regularly receives other Heads of State and Government dignitaries visiting the Netherlands.
The 70-year-old queen received her degree in European and International Law in 1961 and an Honorary Doctorate from the University of Leiden in recognition of her efforts to focus attention on democracy and freedom and the responsibilities that come with it.
Queen Beatrix was married to Prince Claus van Amsberg for 36 and a half years before his passing in 2002, and has three sons and seven grandchildren.  A patron of the arts, the Queen enjoys sculpting and is especially proud to award the annual Royal Grant for Painting.  She also participates in horseback riding, sailing, skiing and playing tennis.
ms Eurodam Advances Premium Offerings
An enlarged and enhanced vessel developed from  Holland America Line's successful and popular Vista-class ships, the first Signature-class vessel, Eurodam will feature several alternative dining venues, including a stunning pan-Asian restaurant with panoramic Ocean views. The popular Explorations Café – powered by The New York Times – will be integrated into the traditional Crow's Nest.  Other additions include an Explorer's Lounge Bar, a new specialty restaurant adjacent to the Lido offering traditional Italian food, a new atrium bar area, and an enhanced and reconfigured show lounge with theater-style seating.
Staterooms and suites on Eurodam will introduce an inspired and a distinctly different décor and will include new exclusive, spa-themed and scalloped verandah categories.  Staterooms also will feature Signature of Excellence premium amenities:  plush Euro-top Mariner's Dream beds, deluxe waffle/terry cloth robes, Egyptian cotton towels, flat panel televisions, DVD players, make-up mirrors with halo lighting, massage shower heads, professional grade hair dryers, fresh flowers and complimentary fruit baskets.
Following its maiden voyage to the Baltic and inaugural Europe season, the ship will sail its first trans-Atlantic cruise, followed by a series of Canada/New England sailings in the fall before deploying on Caribbean itineraries for the remainder of 2008.
For more information, consult a travel agent, call 1-877-SAIL-HAL (877-724-5425) or visit www.hollandamerica.com.
---

---
BALI TOURISM DEVELOPMENT CORPORATION
SIGNS JOINT VENTURE WITH EMAAR FOR
LOMBOK MEGA-TOURISM PROJECT
Indonesian President Dr Susilo Bambang Yudhoyono
oversees agreement signing
AED 2.2 billion (US$600 million; IDR5446 billion) mixed-use development
Focus on boosting tourism to Lombok Island and create a 'new Bali'
Dubai, United Arab Emirates; March 19, 2008: The Bali Tourism Development Corporation (BTDC), a key partner assisting the Indonesian government in infrastructure building, has signed a joint venture with Emaar Properties PJSC, one of the world's leading property developers, to undertake the Lombok mega-tourism and mixed-use project.
In the presence of Indonesian President Dr Susilo Bambang Yudhoyono, Mr I Made Mandra, President Director, BTDC, and Mr Muhammad Lutfi, Chief, Investment Coordinating Board, signed the joint venture agreement with Mr Mohamed Ali Alabbar, Chairman, Emaar Properties, in Dubai, today.
The flagship Lombok project is envisaged as a world-class residential and resort community sprawling over 1,175 hectares. Masterplanning for the AED 2.2 billion (US$600 million; IDR5446 billion) development will begin in April. Set on the pristine Kuta and Tanjung beaches, the project will be environment-friendly and integrate residential, leisure and hospitality zones. The JV will also explore further growth opportunities in Indonesia.
Mr Mandra said: "The joint venture with Emaar Properties underscores the strong bilateral business relations between Indonesia and the UAE. Indonesia welcomes investments that add to the socio-economic prosperity of our people, and Emaar with its proven competencies as a world-class developer, can contribute to the country's economic growth. The Lombok project will particularly focus on tourism to complement the growing appeal of the destination."
Mr Alabbar said: "Bali Tourism Development Corporation has been one of the prime drivers of the Indonesian economy, and has accomplished several milestone projects with a focus on infrastructure building. The joint venture lends momentum to our expansion plans for Indonesia, a key market where we have already been involved in developing eco-friendly homes in Ngelepen to rehabilitate the earthquake affected."
Emaar is one of the first developers from the Middle East and North Africa region to expand into Indonesia, an emerging market with strong growth potential, especially in the tourism sector. Last year, Emaar signed the Memorandum of Understanding (MoU) with Perusahaan Pengelola Aset (PPA), the state-owned Asset Management Company, for developing the Lombok project.
The focus of the project will be to drive tourism to the region by offering a diverse leisure spread such as diving, snorkeling, hiking and surfing sports, for which Lombok is acclaimed globally. There will be a 7 km natural waterfront supporting a marina, luxury residences, golf course and resorts to be operated by five-star hospitality chains.
Established in 1973, BTDC supports the Indonesian government in economic and national development, with emphasis on strengthening foreign investment and creating job opportunities. BTDC has been instrumental in the inception of some of Indonesia's renowned development projects including hotels, resorts and shopping complexes.
Emaar's expansion to Indonesia is in line with its Vision 2010 to become one of the most valuable companies in the world through geographic expansion and business segmentation. Emaar has a growing presence in Asia, and has already opened its first Emaar - Raffles International School in Singapore.
---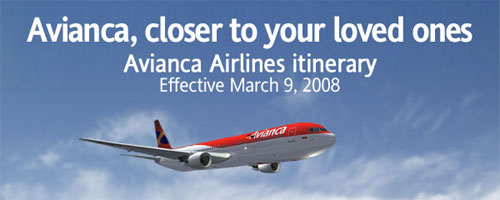 ---
JETBLUE AIRWAYS REVEALS AN OPTION TO
EXERCISE EVEN MORE LEGROOM
Airline reconfigures A320 fleet to provide 38-inch pitch in six rows;
extra legroom also available in the exit row of the carrier's E190 fleet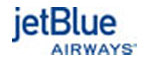 Customers Enjoying Lots of Legroom(tm); Can Now Purchase a Seat with Even More Legroom for flights on or after April 1
NEW YORK, March 19, 2008 (PRIME NEWSWIRE) -- JetBlue Airways Corporation (Nasdaq:JBLU), the low-fare, high-frills carrier that provides more legroom than any other airline in coach, today announces the reconfiguration of its Airbus A320 fleet to offer customers Even More Legroom(tm) -- a spacious 38 inches of pitch in rows 2-5 plus emergency exit rows 10 and 11 -- for a small additional fee. JetBlue will continue to provide Lots of Legroom(tm) (34-inch pitch) at no additional charge to customers in all other rows on the A320.
Customers can now purchase a seat with Even More Legroom on all A320 flights, as well as the emergency exit row of the airline's EMBRAER E190 aircraft, for flights on or after April 1 when booking at www.jetblue.com or via 1-800-JETBLUE (538-2583), or via the Manage Your Flights link on the Website. The price of a seat with Even More Legroom will vary according to the flight's length and will start as low as $10 for short-haul flights. Later this year, customers will also have the ability to purchase an Even More Legroom seat upon check-in online, at airport service counters and kiosks.
"Lots of Legroom, free TVs, generous snacks and friendly service are all part of the core JetBlue Experience, and these in-flight perks will always be provided at no extra cost to the customer," said Dave Barger, CEO of JetBlue Airways. "Our new value-added legroom product gives customers the option to make their flight even more comfortable and enjoyable with Even More Legroom, but not at the expense of other customers."
Customers flying JetBlue travel in comfort and style under the care of the airline's award-winning customer service crewmembers. On all flights, everyone is treated to Lots of Legroom; comfy, all-leather seats; and a generous complimentary selection of transfat-free snacks. When flying between destinations in the Continental U.S., customers will enjoy 36 channels of free live, DIRECTV(r) programming. A selection of FOX InFlight(tm) movies is also available for a small fee. On JetBlue's EMBRAER 190 planes, as well as upgraded aircraft in its A320 fleet, customers can surf more than 100 channels of free XM Satellite Radio(r).
---

---
FINAL PREPARATIONS FOR BRITISH AIRWAYS'
TERMINAL 5

As British Airways prepares for its move into Terminal 5 on March 27, 2008, customers are being encouraged to check their flight details prior to the largest airline move in UK history.
The first flights to move to Terminal 5 on March 27 include all British Airways' domestic and European flights (with the exception of Barcelona, Madrid, Lisbon, Nice and Helsinki). Flights to and from Tripoli and longhaul services to and from Johannesburg, San Francisco, Los Angeles,
Vancouver, Tokyo, Hong Kong and Miami will also transfer on the same day. On April 30, the remaining intercontinental flights will move to Terminal 5 with the exception of Singapore, Sydney and Bangkok.

The long awaited move into the airline's new home will mean a smoother and simpler experience for customers who should make it from check-in, via fast bag drop and through security in around ten minutes.
Robert Boyle, British Airways' commercial director, said: "The opening of Terminal 5 heralds a new era in air travel. Customers can look forward to a calmer, smoother, simpler airport experience at Heathrow. We're very excited about the move and hope customers are too. In order for them to arrive ready to fly and knowing what to expect, we've been sending regular communications to them and built a comprehensive microsite to allow them to familiarise themselves with the building and its fantastic facilities."
Key advice to customers includes:
Before you get to the airport:
Check your booking on www.ba.com/managemybooking to ensure you know which terminal you need to depart from or check the transition schedule for flights at: http://www.britishairways.com/travel/routedest/public/en_gb. If possible, check-in online and print your boarding pass www.ba.com/managemybooking up to 24 hours before your flight departs. In advance of your flight check all the information about getting to the terminal, its facilities and way-finding at http://www.terminal5.ba.com.
At the airport:
If you haven't checked in online, make your way to the kiosks on the departures level. Once checked in, you can move straight to the Fast Bag Drop desks to deposit any hold luggage. Ensure you have all relevant documentation including visas. Customers who have checked in online or at a kiosk who are flying longhaul or  taking a shorthaul flight to Moscow, St. Petersburg, Prague or Kiev and are only carrying hand luggage will need to go to one of the Passport and Visa Check desks before going to Security. If you have luggage for the hold, your passport and visa will be checked at a Fast Bag Drop or Customer Service Desk automatically by our staff. If you are travelling with only cabin baggage and you do not need a visa, make your way straight to security once you're checked in. Remember, to maintain flight punctuality, travellers must have entered the security search area and be ready to fly at least 35 minutes before their flight departs.
Relax and enjoy British Airways' new home!
---
LA FRESH
Personal Travel Kits that have zip-top pouches containing all your personal items, for him and for her. They inclusde towettes, mint-flavored dental mit, deodorant towelettes, lemns cleaner, makeup remover, shoe shine towelettes, hydrating lotion towelettes and more.  The best part is they are completely TSA-compliant for air travel. Visit:www.lafreshgroup.com.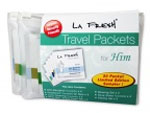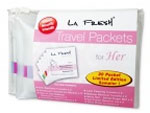 ---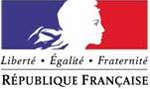 ---