TRAVEL ADVENTURES    .    .     .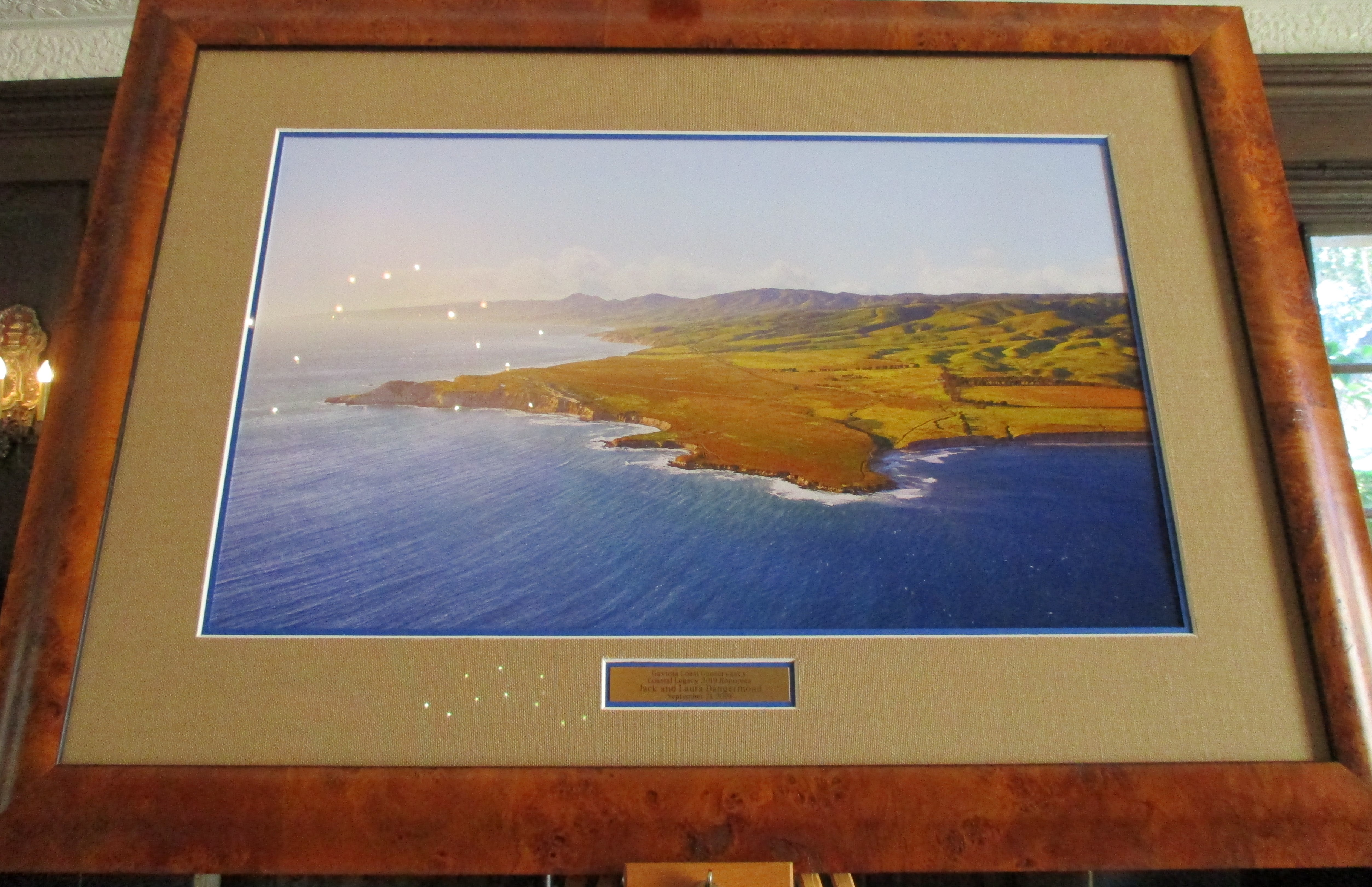 COASTAL LEGACY 2019 AWARD PRESENTED TO PHILANTHROPISTS JACK & LAURA DANGERMOND
by Bonnie Carroll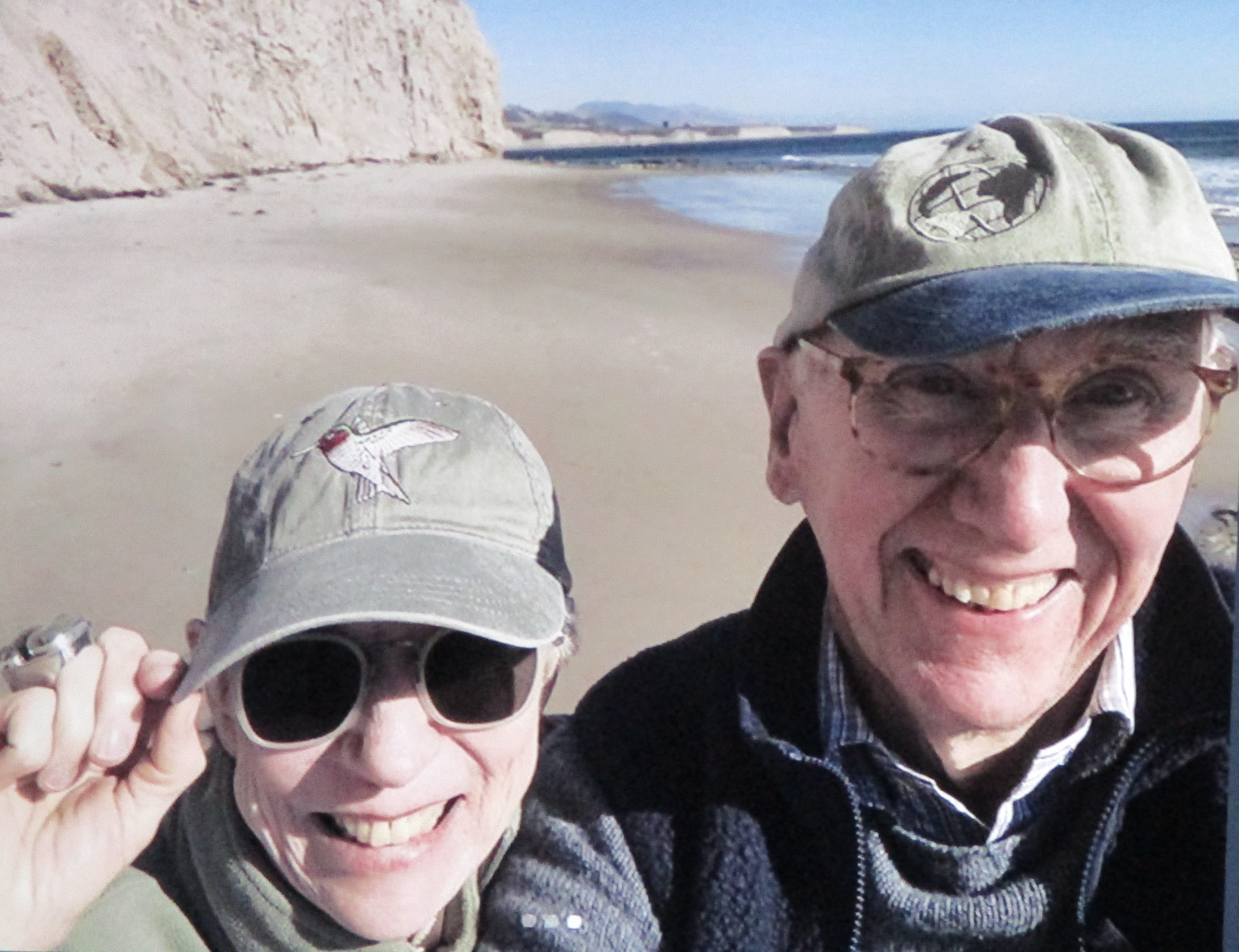 Jack & Laura Dangermond
Celebrating the Gaviota Coast and the philanthropists who have led the way in preserving it, the Gaviota Coast Conservancy (GCC) held Coastal Legacy 2019, an elegant afternoon that was the group's first community-wide public fundraising event held at the Music Academy of the West which attracted over 250 attendees and raised more than $60,000 for the conservation non-profit.
Political dignitaries attending the afternoon event included Congressman Salud Carbajal, State Senator Hannah-Beth Jackson, County Supervisor 3rd District Joan Hartman, Former Mayor Helene Schneider and County Supervisor Das Williams 1st District.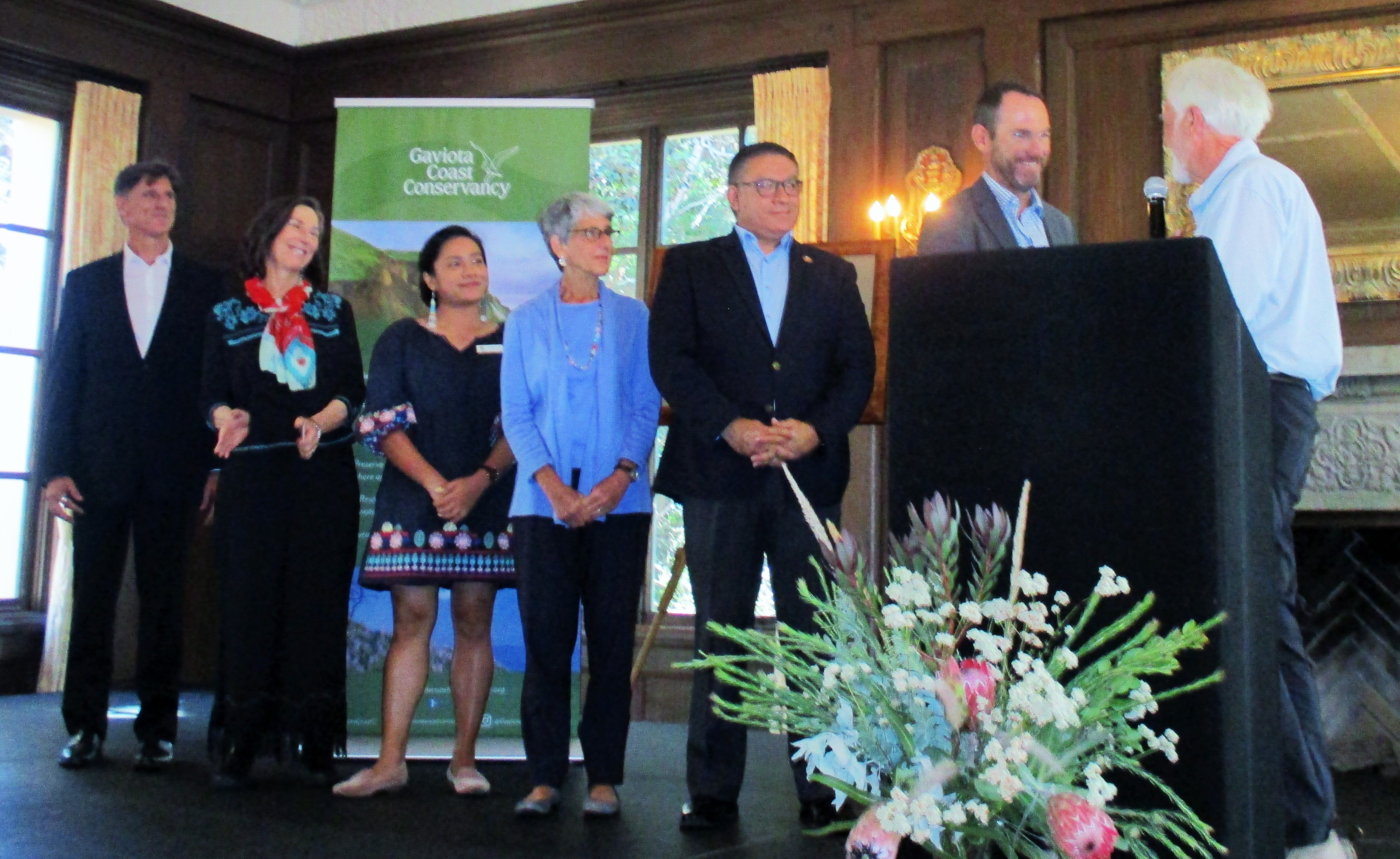 Michael Bell, Director Jack & Laura Dangermond Preserve, Accepting Award
Jack and Laura Dangermond, who donated $165M to create the Dangermond Preserve, were GCC's Coastal Legacy 2019 Honorees. Due to their inability to attend the award was accepted for them by Michael Bell, Director of the Jack & Laura Dangermond Preserve , who gave an impassioned thanks and acknowledgment of the grass roots work GCC has done for decades. Please view this heart warming video from the Dangermond's that was played for attendees https://www.youtube.com/watch?v=P4w3Qc-k6f4.
The Marilyn Horne House, which was once the center of the Miraflores Estate, created a charming setting where guests enjoyed sips by Oreana Wines, bites from Seasons Catering, and live music performed by a bevy of local artists, while perusing the silent auction tables.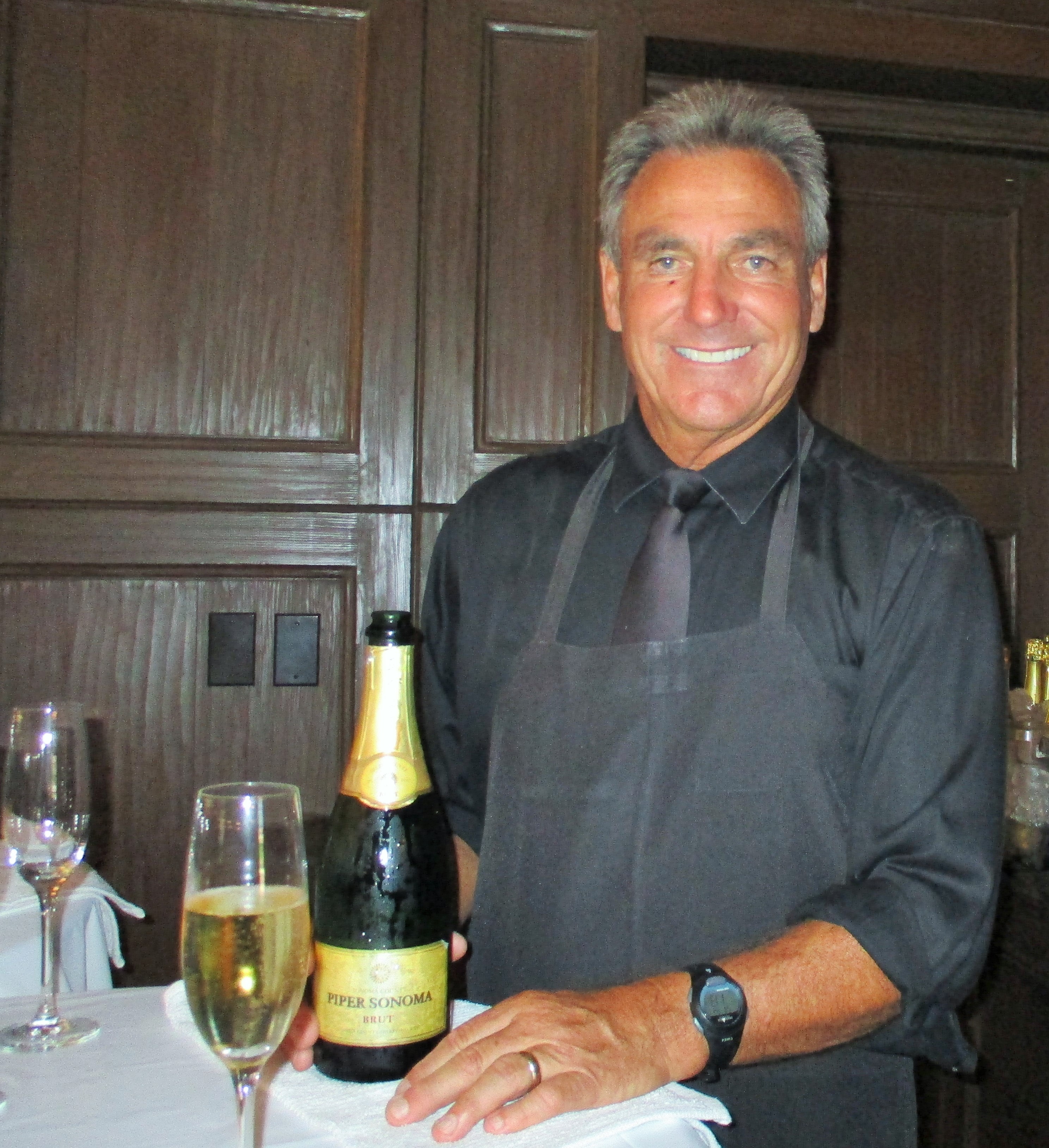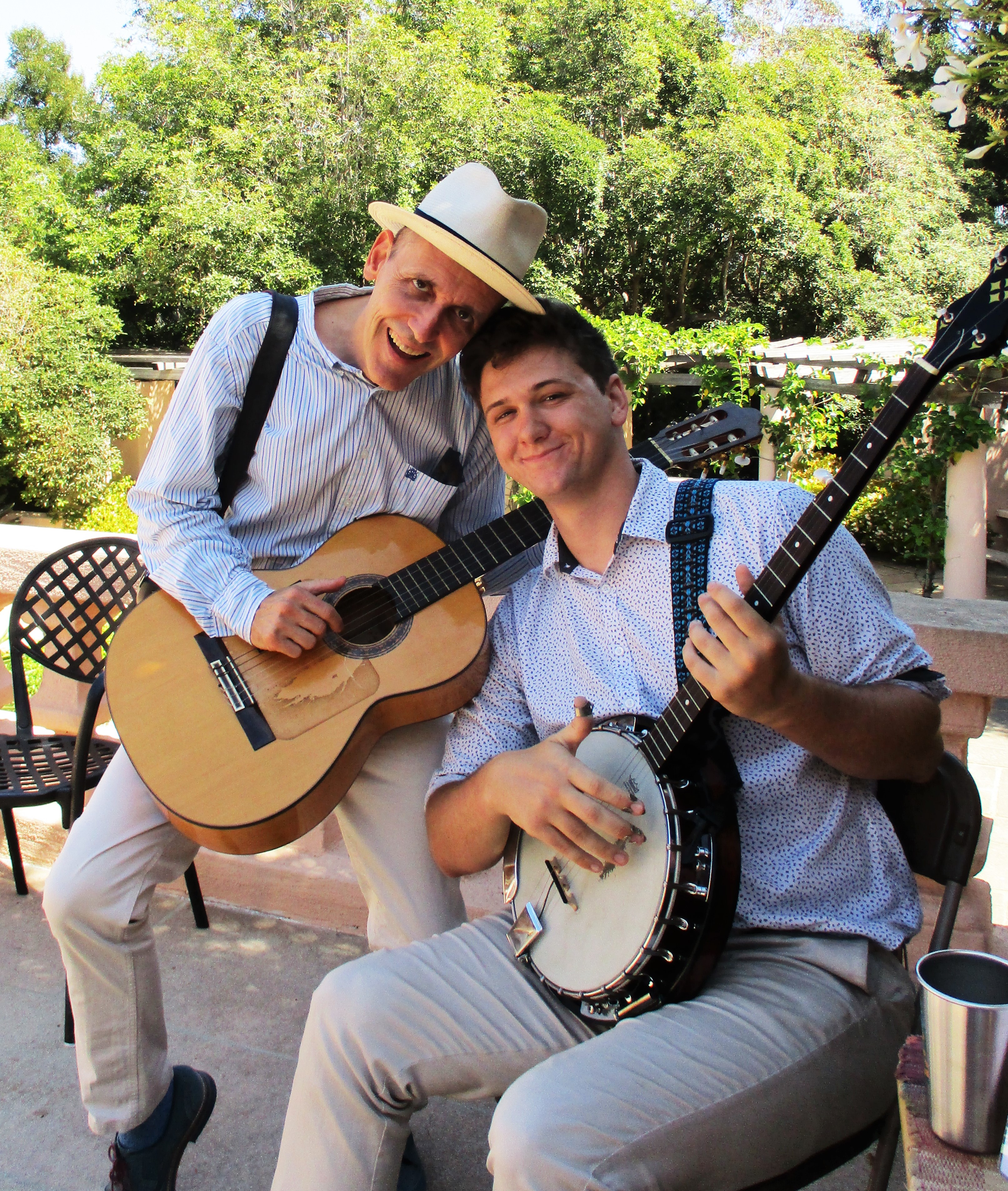 A very entertaining live auction was lead by KEYT3 John Palminteri, and the 'Raise Your Paddle' fun was directed by Geoff Green, CEO, SBCC Foundation. Auction gifts included seductive escape venues and a private group tour of the Gaviota Coast and raised considerable dollars for the charity. The army of volunteers deserve kudos for creating an ambiance that was so warm and welcoming from beginning to end.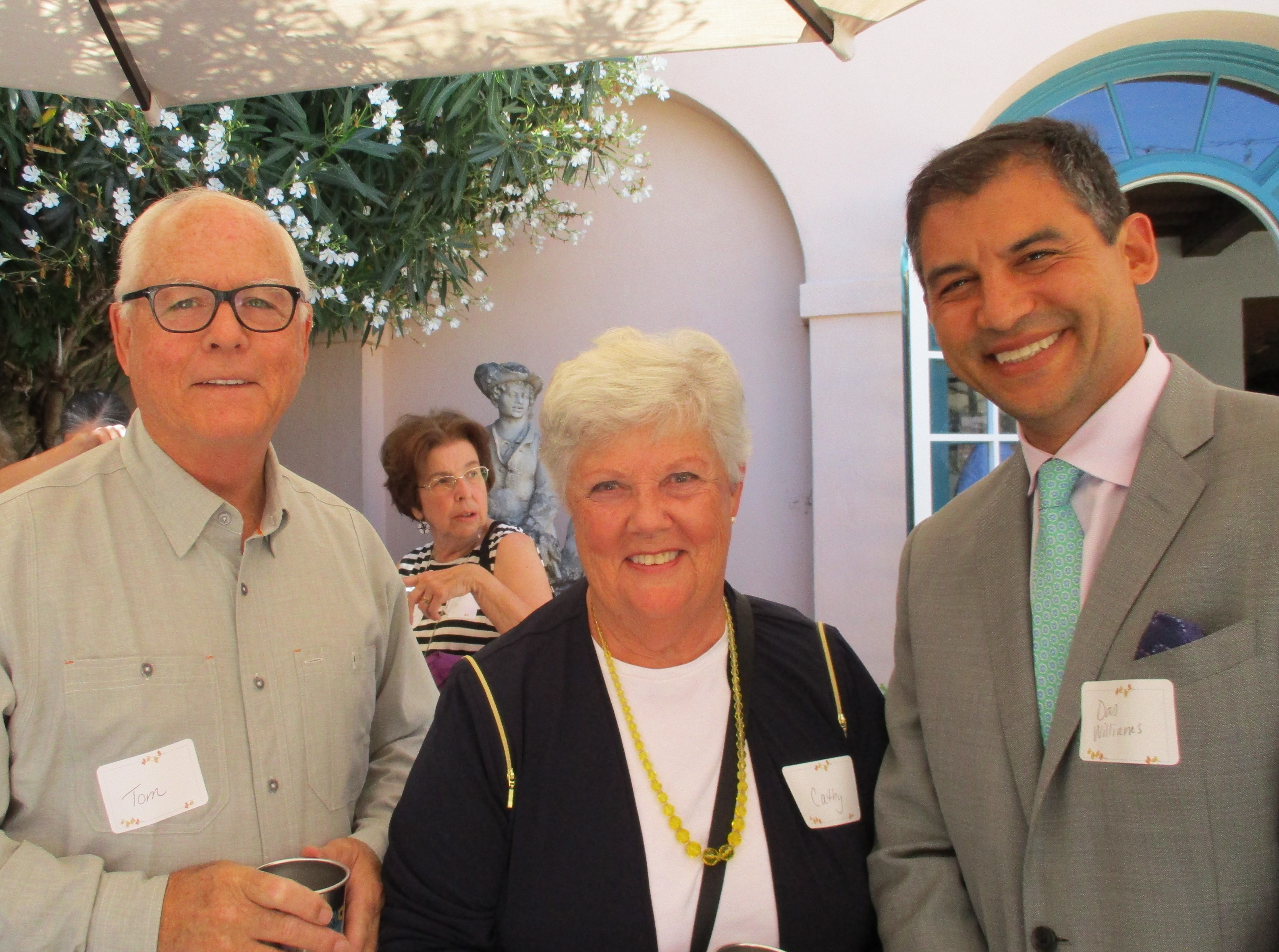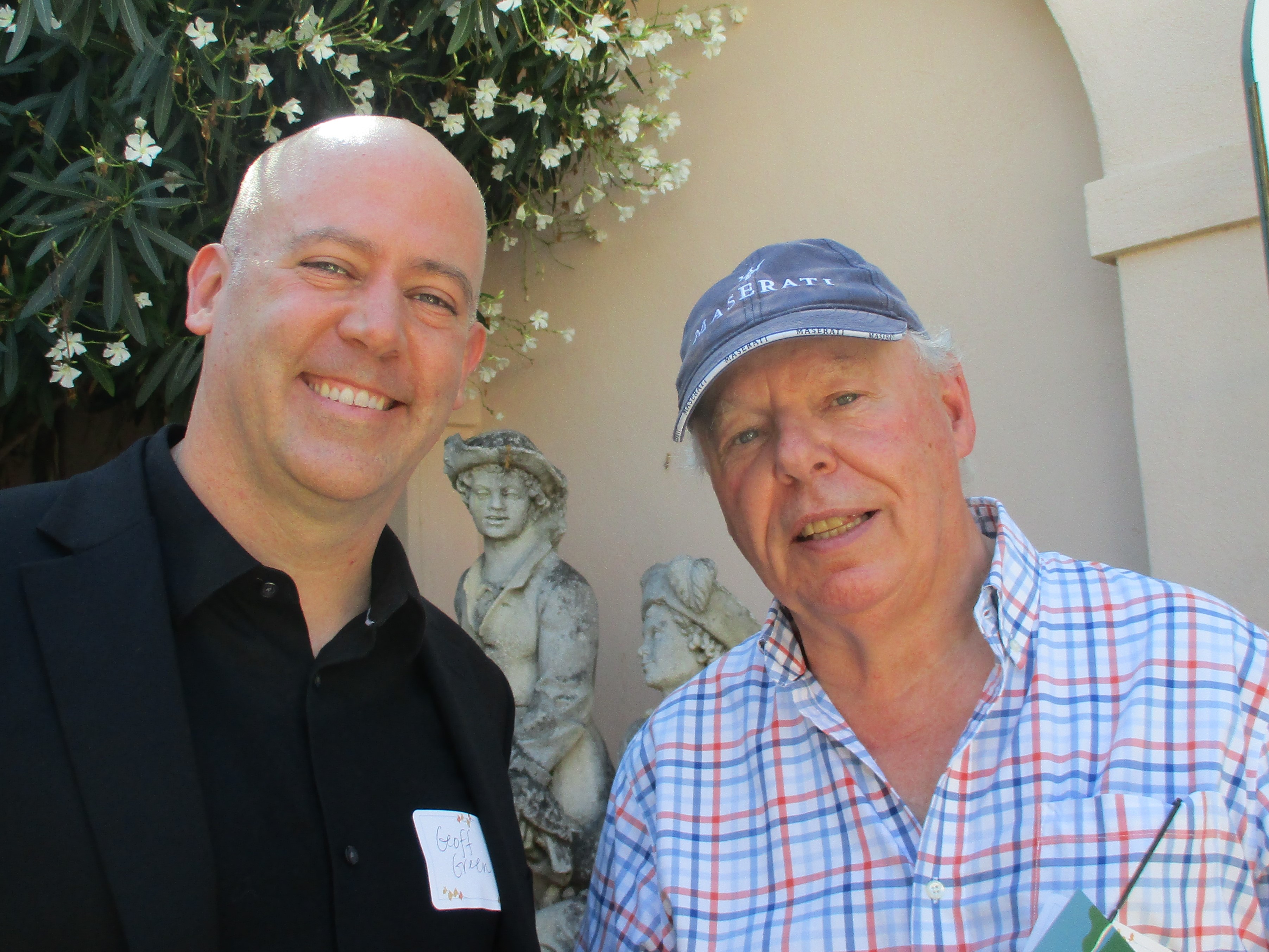 Mr & Mrs Tom McCool & Supervisor Das Williams - Geoff Green, SBCC & Richard Mineards, Montecito Journal
Maintaining agriculture, ecological integrity and public access to the Gaviota Coast is GCC's mission. A dedicated group of concerned activists have been observing, guarding and protecting this area from questionable developers with their eyes on this land. According to Steve Forsell, GCC Board President "to maintain the rural character of our coast, the Gaviota Coast Conservancy actively engages with landowners and developers and finds solutions for permanently protecting privately owned parcels."
The Gaviota Coast Conservancy mission is to protect, restore and enhance the unique natural, scenic, agricultural, recreational, educational and cultural resources of the open space lands of the Gaviota Coast for the benefit of current and future generations. For Contributions and information please visit: For www.gaviotacoastconservancy.org.
Note: On Saturday, March 14, 2020 1:30-7:00 p.m. there will be a roundtrip narrated tour of the Gaviota coast by bus and train with outstanding views of Vandenberg AFB, the newly created Dangermond Preserve. Cost per person is $125.00 For reservations visit www.Gaviotacoastconservancy.org/hiddencoasttour.

____________________________________________________________________
FOOD ON THE EDGE
Food On The Edge 2019 Officially Launches 
The national launch of ​Food On The Edge 2019 ​took place this afternoon at Dylan McGrath's Fade Street Social​ in Dublin. The event was attended by Irish chefs, industry leaders and media.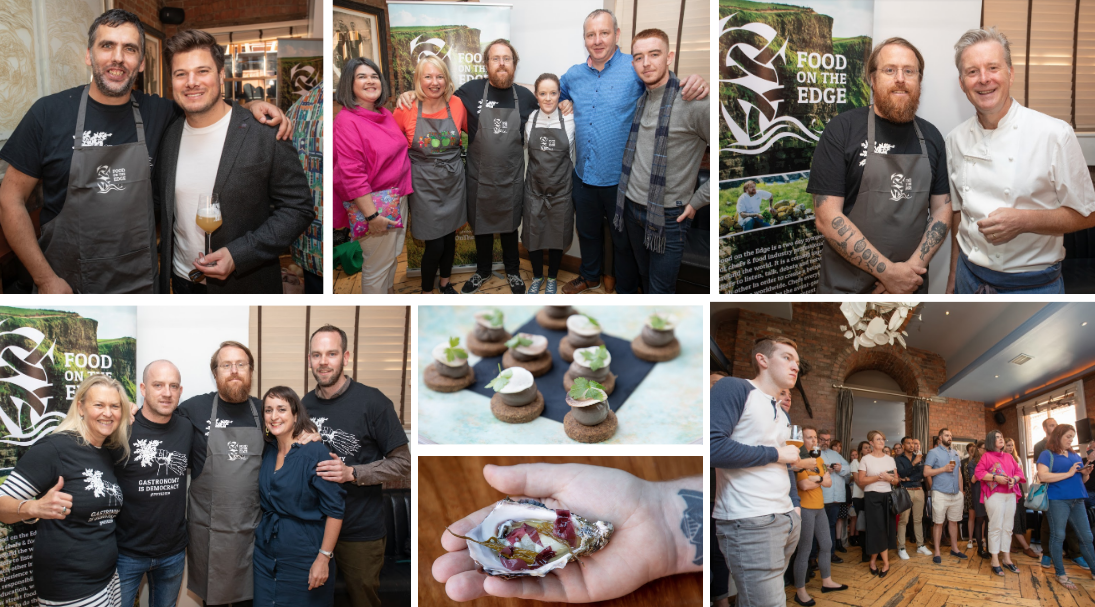 Pictured clockwise from top left: John Ward of Dooncastle Oysters and Jordan Bailey of Aimsir Restaurant; The FOTE 2019 Ambassadors with JP McMahon (centre)- Annette Sweeney, Deirdre Doyle, Paula Stakelum, Ronan Fox, Devin O'Sullivan; JP McMahon and Ross Lewis of Chapter One Restaurant; FOTE Launch Speeches; FOTE Launch Snacks by JP McMahon and Ross Lewis; Birgitta Curtin of Burren Smokehouse, Bryan McCarthy of Greenes Restaurant, JP McMahon, Ruth Hegarty of Egg and Chicken, and Barry Ralph of House of Plates.
With a robust international line-up of speakers, the main theme of Food On The Edge 2019  is 'Migration' which will examine 'how food travels and how that affects people's perception of food'. While the core focus of Food On The Edge continues to explore 'Future of Food' within a global and national perspective.  
JP McMahon​, founder and symposium director of ​Food On The Edge​, said this about the new theme, "​There has been a natural evolution within Food On The Edge over the years which reflects the changes in food culture on a global level. We have seen a progression away from simply talking about food to recognising the power of food as a tool for social change."
       
JP added, "​Food On The Edge is the avant garde of Irish food culture. We bring some of the best chefs and industry professionals together to inspire us to change the way we think about food in Ireland. We bring them also to showcase our beautiful country with its rich history and heritage. It is an ongoing dialogue between us and them, transforming and developing the future of our food and food culture on this island." 
This year's impressive line-up includes cult ​chefs and stars of the ​Netflix series ​Chef's Table, namely​ ​Brazil's most influential chef ​Alex Atala​ of ​D.O.M,​ and New Zealand-born ​Ben Shewry of ​Attica​ restaurant. Columbian chef and winner of 2017 Best Female Chef in Latin America Leonor Espinosa​ of Leo Cocina y Cava will be attending as well as trailblazer ​Daniel Giusti​, former head chef of​ ​Noma in Copenhagen, who set up ​Brigaid​, a project which puts professional chefs into public schools to transform and rethink school food. 
 
Recently announced speakers include ​Darina Allen​ and ​Rachel Allen​ of ​Ballymaloe Cookery School ​will take the stage together; ​Esben Holmboe Bang​ head chef and co-owner of Norway's three Michelin-starred ​Maaemo​; Chef ​Bo Bech​ of Copenhagen's ​Geist​; ​Frida Ronge​, Culinary Director of ​Tak​ and ​Unn​ in Stockholm; and ​Billy Wagner,​ Owner, Host and Sommelier of Berlin's ​Nobelhart & Schmutzig​. 
Speaking at the launch, Sinead Hennessey, Food Tourism Officer at Fáilte Ireland, said,​ "We are delighted to support Food on the Edge as part of Fáilte Ireland's new ​ 'Taste the Island' ​ initiative, a 12 week celebration of Ireland's food and drink taking place this September, October and November. Fáilte Ireland research tells us that tourists are not always aware of our high-quality produce and the sustainability credentials around our food and drink before visiting. We are aiming to address this lack of awareness and highlight Ireland's seasonal ingredients, adventurous tastes and bold experiences through 'Taste the Island' and Food on the Edge, which aims to challenge our perspective on food, brilliantly showcases the Wild Atlantic Way and Ireland as an innovative food destination."
Signature snacks at the launch celebrated Irish food and were prepared by chefs ​Ross Lewis,​ ​JP McMahon​ and ​Paula Stakelum​.
 
Food On The Edge 2019, the two-day programme of 15-minute talks, panel discussions, masterclasses and networking activity, with an artisan food village showcasing the best of Irish and West of Ireland food produce. The event will take place on ​the ​21st and 22nd of October in Galway.  
Gather & Gather and Fáilte Ireland are principal sponsors for Food On The Edge 2019. San Pellegrino are returning as major sponsors, along with new major sponsors, Galway Bay Brewery. 
For more information see ​www.foodontheedge.ie​. Check out @FoodOnTheEdge on social media and follow the official hashtag #FOTE2019 for regular updates. 
_____________________________________________
Coasting October 2019
  COASTING with BONNIE CARROLL
Santa Barbara Restaurant News For fall of  2019
Tina Takaya, co-owner of Opal Restaurant & Bar will open a new Asian inspired restauarant - more details coming.

Les Marchands is closing in the Funk Zone and will reopen with a new agenda.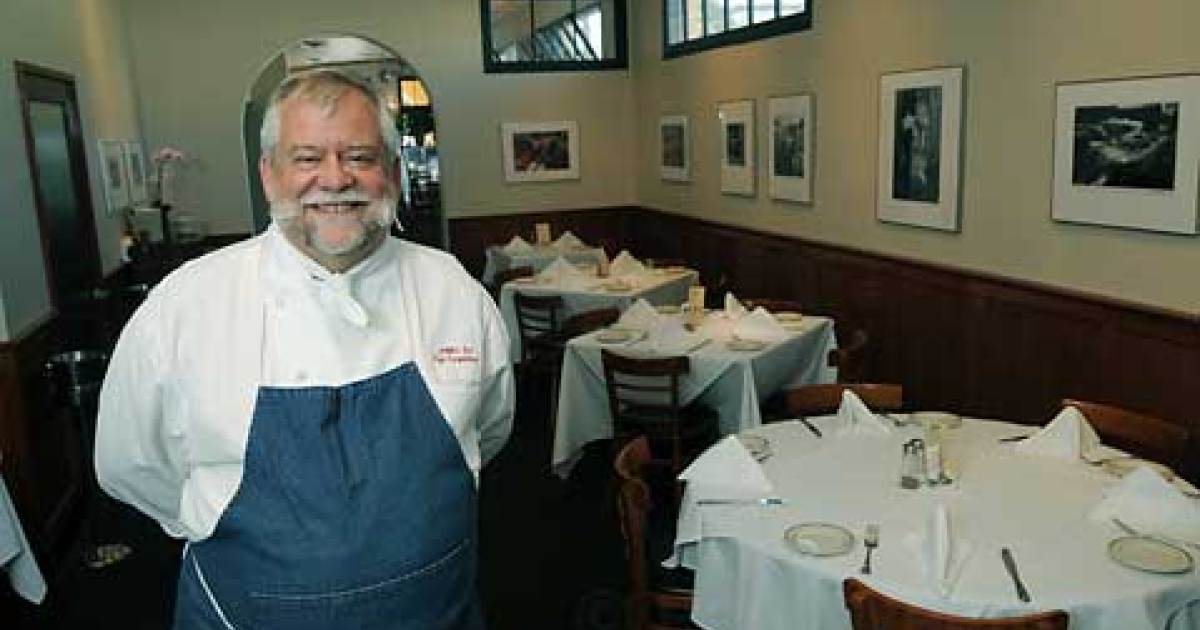 Farewell dear Chef James Sly owner of SLY'S in Carpenteria who passed away on August 27th. The restaurant on Linden Street was one of my favorites closed this year and will open under new management next month.Chef James was one of, if not the most, talented chefs in the Santa Barbara Area and will be greatly missed.

Chef Michael Hutchings premered a new TV show this month Santa Barbara Chef that is a charming and informative show produced by YTS that includes step-by-step preparations and recipes of outstanding plates.Channel 3TV.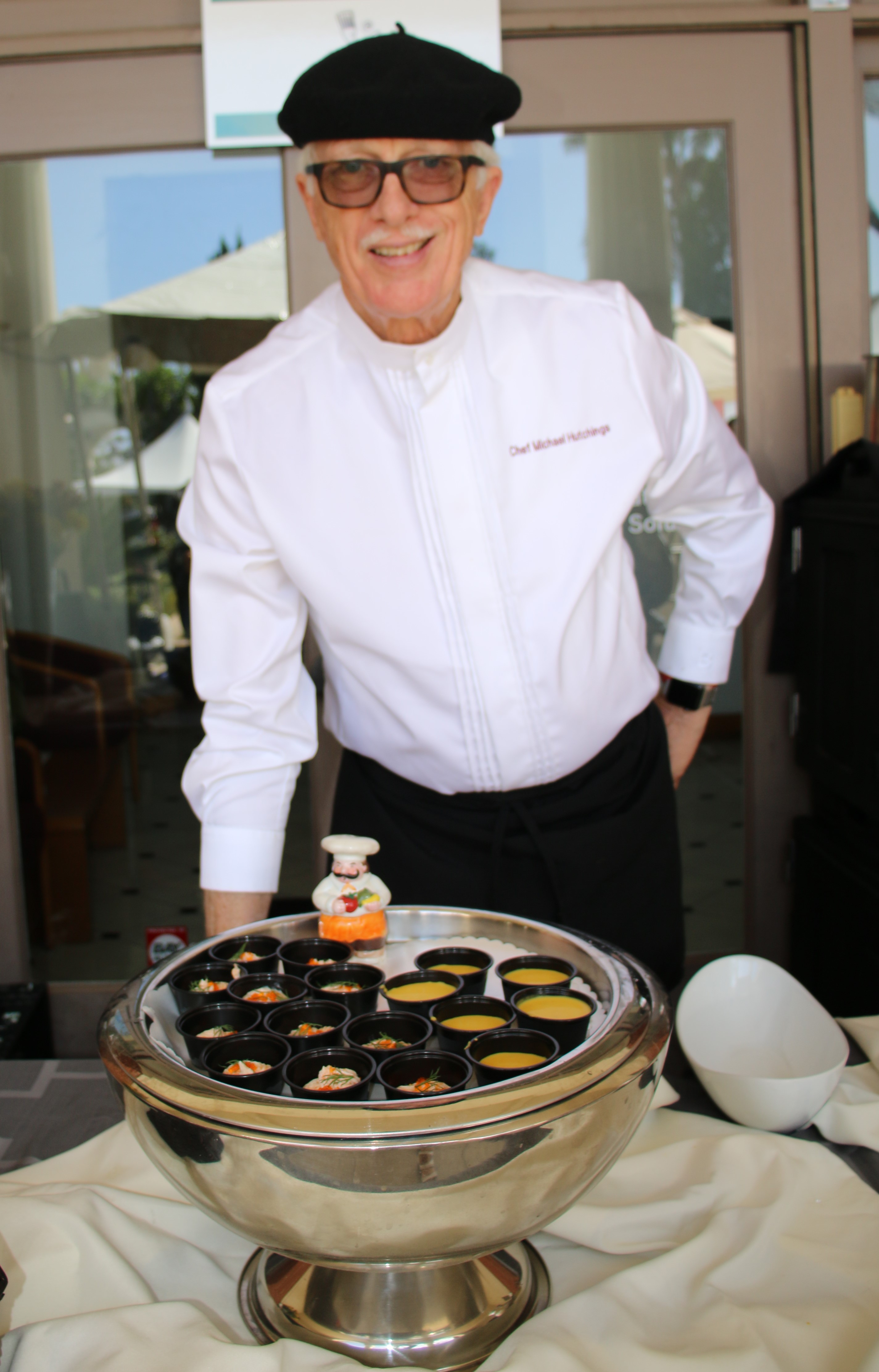 Eureka! has some fantastic new entrees and small plates to pair with great beer, wine and unique cocktail selections in the Santa Barbara Location.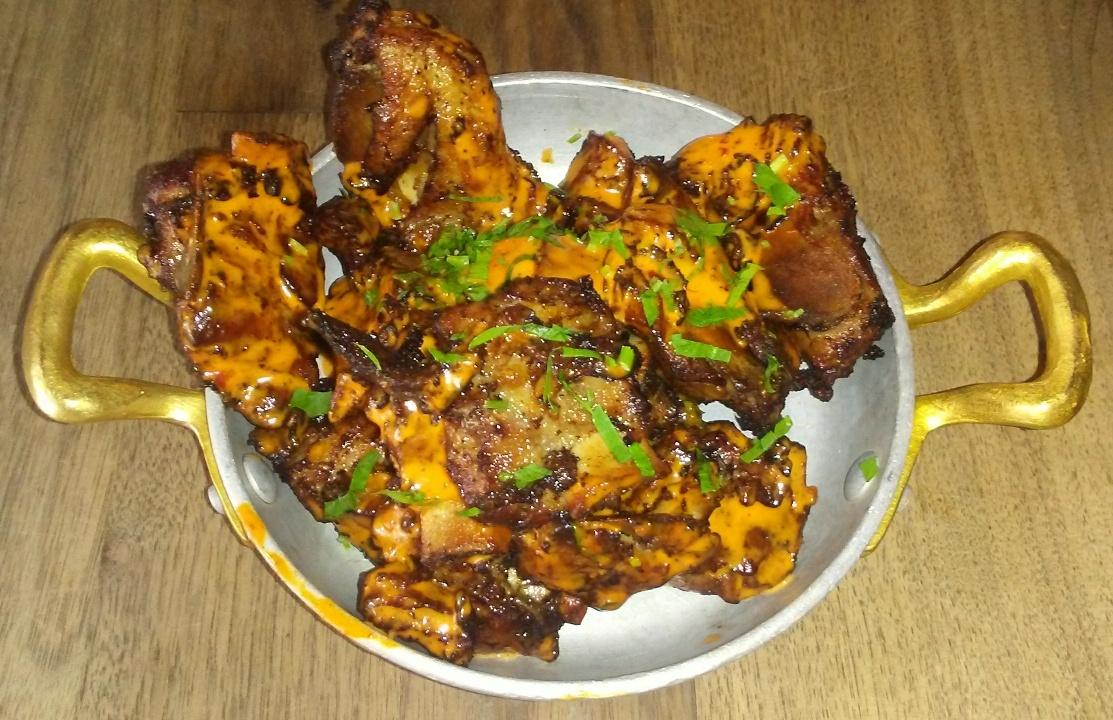 Bluewater Grill offering special seafood plates with fish lovers in mind at the Cabrillo and State locaton overlooking Stearns Wharf.The lobster rolls on National Lobster Day were divine.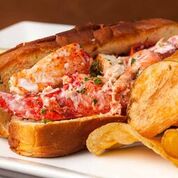 Two new food venues will open in the Victoria Court shopping area on State Street in Santa Barbara and more gelato shops have opened in that area.

Montecito organizers held their 1st Taste of Montecito on Coast Village Road and honored food guru Pete Jordano of Jordano Foods.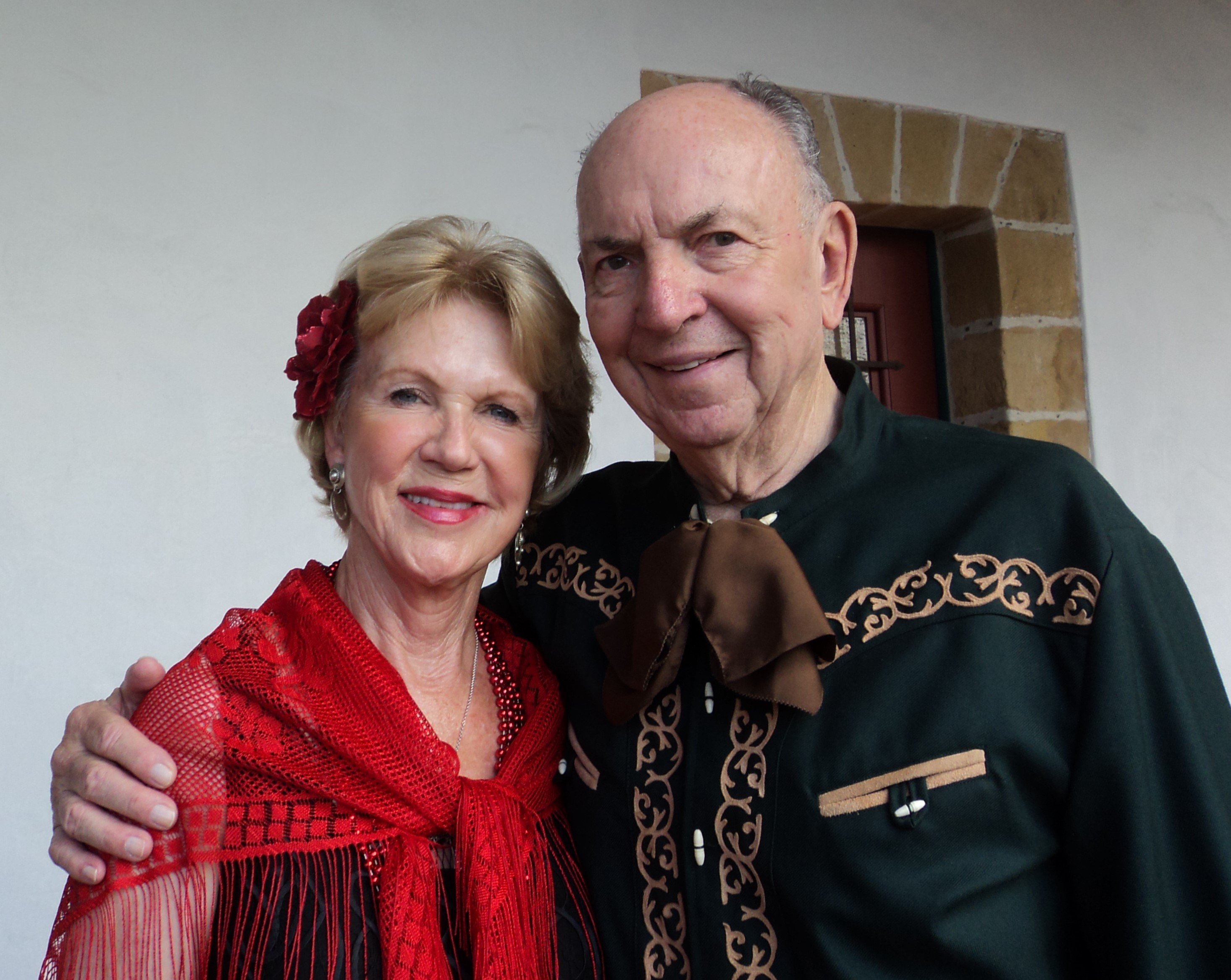 Gerd & Peter Jordano
Ca'Dario not only opened in the Santa Barbara Market Center but is opening a new venue in Montecito in the fall.


_________________________________________________
FALL RIVER CRUISING IN EUROPE
Viking Hugge in Many Destinations 2019-2012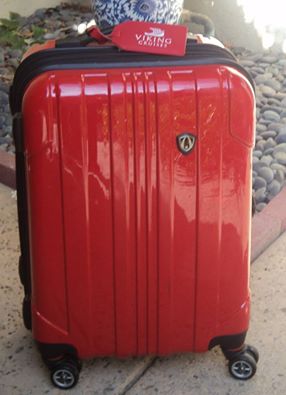 For cruise inthusiastists this is the time to get your reservations on one of the amazing cruises scheduled by Viking River Cruise and Ocean Cruise Ships. The upcoming holiday seasons provides holiday fun at the Christmas Markets in delightful destinations and tastes of unique recipes reserved especially for the holidays.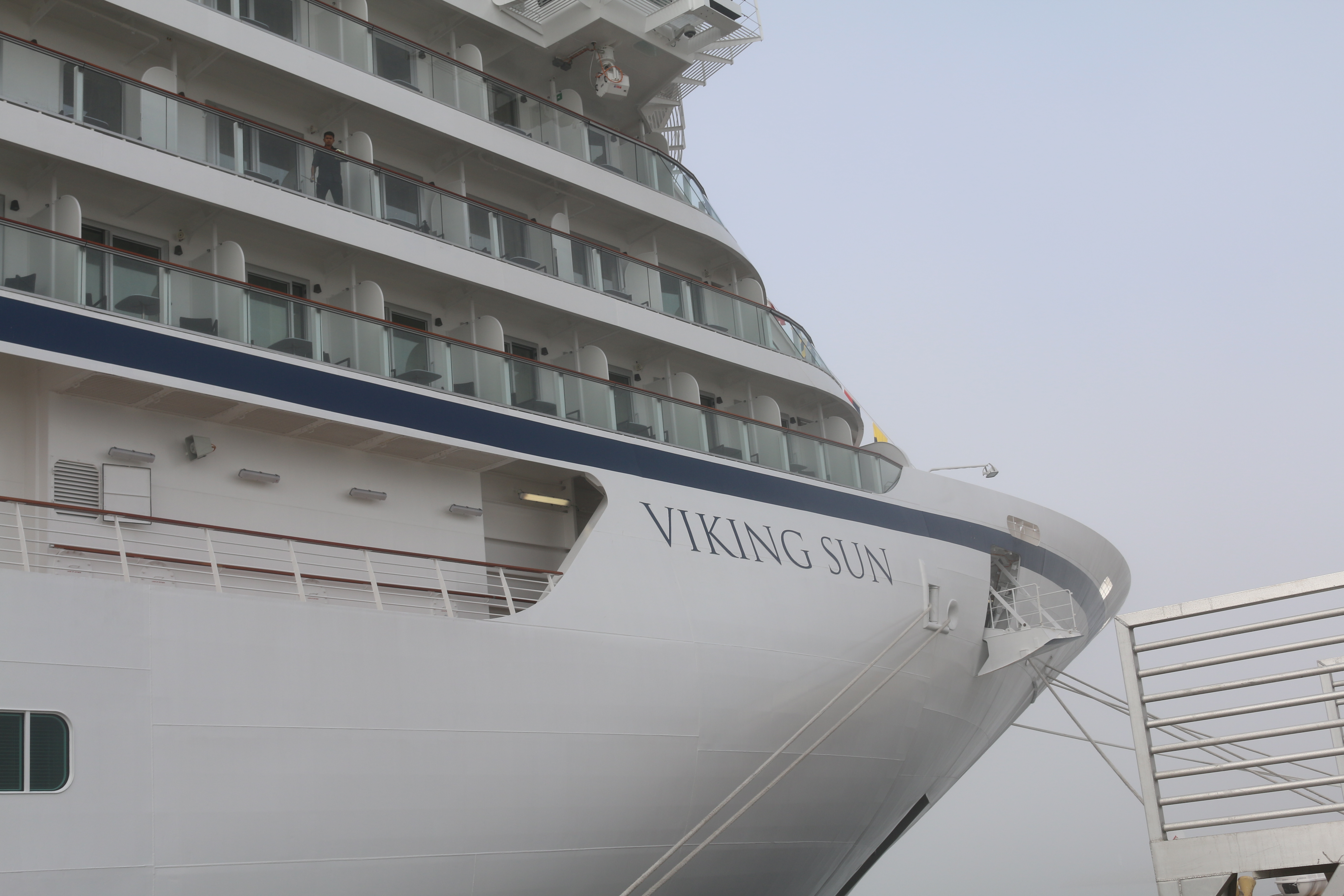 Start making your plans now. Visit: www.viking.com.
---