REST AND RETREAT ALONG THE SHORES OF
THE MEDITERRANEAN SEA AT ITALY'S
STYLISH HOTEL RAITO WITH SPECIAL
RELAXATION PACKAGE
Enjoy deluxe accommodations, exquisite cuisine and relaxing spa treatments with Hotel Raito's value-added Retreat Package
VIETRI SUL MARE, AMALFI COAST – Located along the shores of Italy's picturesque Amalfi Coast, the newly-renovated Hotel Raito invites guests to escape from the stress of everyday life and retreat to one of the world's most idyllic destinations with its special offer. With rates starting at  €364 or $570* (U.S. dollars based on current exchange rate) double occupancy, per night valid now through October 31, 2008, Hotel Raito's Retreat Package features luxury accommodations, exquisite gourmet cuisine highlighting local wines, a stress-relief massage and complimentary airport transfers.
Hotel Raito's Retreat Package
Valid now through October 31, 2008
€ 364 or $570* (based on double occupancy, per night) (U.S. dollars based on current exchange rate)
Retreat Package Inclusions:
Deluxe accommodations in standard double guestroom with a sea view

Welcome Champagne cocktail

One welcome dinner (gourmet menu, local wine, and beverages included) for two

Buffet Breakfast for two

Limo transfer to and from Naples Airport

Complimentary SPA entrance for two

Complimentary SPA Anti-stress Massage for two
**Children aged 0-12 free accommodation in adult's room with dinner menu available for € 20
*** € 230 or $360 (U.S. dollars based on current exchange rate) double occupancy, per night for extra night with bed and buffet breakfast accommodations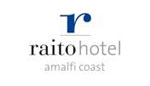 Originally opened in 1958, Hotel Raito continues to be the crown jewel of the Amalfi Coast, located in the quaint town of Vietri sul Mare. After completing a recent renovation, the hotel now features Italian-contemporary décor, luxury amenities such as Frette linens, Expure SPA bath products, custom-tiled spacious bathrooms and plasma televisions. The guestrooms incorporate natural lighting to ensure a tranquil and relaxing atmosphere. The hardwood flooring throughout is elegantly decorated with majolica ceramic produced by local master craftsmen. As an added treat, guests will enjoy delectable Italian amaretto cookies each evening from the exclusive Lazzaroni line as a luxury turndown amenity.  Many of the 77 guest rooms and suites offer balconies and terraces with stunning views of the Bay of Salerno and the villages of Vietri sul Mare.
In addition to its luxurious guestroom accommodations, the hotel features three sea-view dining rooms including Il Golfo, which is one of the most celebrated restaurants of the region, offering a-la-carte Mediterranean cuisine in a refined atmosphere overlooking the Amalfi Coast and the Faraglioni, historic rock formations off the coast. For formal events, the hotel offers Restaurant Luna Vietrese and a casual dining experience can be enjoyed at the charming Exlounge Bar & Grill restaurant, which is located poolside and offers a wide selection of light Mediterranean fare. Hotel Raito also offers exquisite SPA facilities in its Expure SPA. Treatments included Turkish baths, sensory beds, hydromassage seats, coiffeur, relax area, solarium and massage rooms. The hotel offers a complimentary shuttle service to and from both Vietri sul Mare as well as the beach, and boat rentals, with or without a sailor, are also available for a cost.
For information and reservations contact Ragosta Hotels at www.ragostahotels.com +39 089 763 4111 or Summit Hotels & Resorts at www.summithotels.com. Rates are subject to availability. *Conversion rate to American Dollars as of July 8, 2008 is subject to changes.
Ragosta Hotels Collection is a member of Summit Hotels & Resorts and Preferred Boutique, divisions of Preferred Hotels Group, representing luxury hotels and resorts worldwide.  Based on the Amalfi Coast, Italy, Ragosta Hotels Collection is comprised of the luxury 77-room Hotel Raito (member of Summit Hotels & Resorts) in Vietri sul Mare (Amalfi Coast), the 23- rooms and suites Relais Paradiso on the Amalfi Coast and the new 62-room luxury resort, La Plage Resort (member of Preferred Boutique) opening in Taormina-Sicily in the last quarter of 2008.  A fourth hotel is planned for Rome, Italy and will open fourth quarter of 2009.  Ragosta Hotels Collection is based on the core philosophy of providing guests with an experience that mirrors their lifestyle.  The company's Define Your Lifestyle concept extends beyond the traditional guest loyalty programs to feature in room design, culinary offerings, wellness facilities, therapies and treatments and public spaces.  Ragosta Hotels Collection represents a new generation of travel that incorporates lifestyle and uniqueness of the destination for a truly exceptional experience.

---
ExecJet USA ANNOUNCES WAYS TO BEAT AIRPORT DELAYS
According to the U.S. Department of Transportation, so far in 2008 the on-time rate of arriving flights in the country has been only 72 percent.  While that figure is near even with the 2007 figure, it's a decline in on-time arrivals by about 5 percent over previous years. In 2003, the flights were on time nearly 82 percent of the time. Those traveling by air can expect long delays.  Most airlines tell passengers to arrive at the airport a couple of hours before their scheduled flight to wait in the long check-in, bag-check, and security lines. Those who seek something less frustrating, like business travelers or upscale luxury travelers, can avoid all of these problems by flying with ExecJet USA.
"We cater to the travelers who don't want to be corralled through the airport with the masses," explains Keith Omlor, President of ExecJet USA. "When they fly with us, they leave the headache, hassle, and delays behind."
ExecJet USA offers on-demand private jet and corporate jet charters. Their no-hassle, no-wasted-time approach has propelled them in popularity among business travelers. They provide flights around the world at any time and from any place. Their affordable charter flights are operated by certified air carriers and all aircraft are crewed by experienced pilots, trained to the same standards as the airlines. .  Prices vary by aircraft type, destination and the length of the itinerary.
"Air travel this way is a breath of fresh air," says Omlor. "No parking hassles, no security lines or baggage mishaps. The frustrations are left behind, so travelers can actually have an enjoyable flight experience."
To learn more about ExecJet USA, visit the Web site at www.execjetusa.com.
---
SPOOKY IN KANSAS CITY
The Haunted House Capital of the World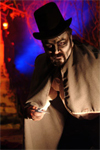 Kansas City has long had a reputation for its elaborate haunted houses. Most notable are those in the city's old warehouse district called the West Bottoms, making it easy for visitors to experience more than one in a single night. The Edge of Hell, the nation's oldest haunted house, and The Beast, the nation's largest, have become national models for celebrating Halloween due to their intense sensory stimulation and hundreds of scary performers. Kansas City's haunted houses are open weekends, Labor Day through early November.
Kansas City doesn't fool around when it comes to Halloween.
---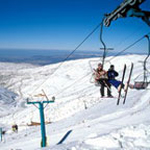 ISREAL PLANS TO HIT THE SLOPES
Visitors to Israel will soon be able to ski at the Sha'ar HaGilboa Center, the Mediterranean's first-ever indoor ski resort. The Sha'ar HaGilboa Center, located atop Mt. Gilboa in northern Israel, will feature a 375-acre indoor skiing resort that will include nighttime skiing, gondolas, a world-class skiing academy, as well as a dining and entertainment center. The Sha'ar HaGilboa Ski Resort will be open year-round. www.goisrael.com
---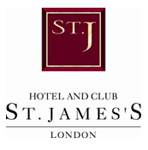 ST JAMES'S HOTEL AND CLUB –
ALTHOFF HOTEL COLLECTION
The Grand Opening of St James's Hotel and Club will take place in September 2008 after extensive renovation and restoration. This luxurious and discreet boutique hotel in the heart of Mayfair will be operated by the acclaimed Althoff Hotel Collection.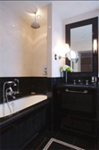 St James's Hotel and Club has appointed Tim Pettifer, formerly at Cliveden, as General Manager and three Michelin starred chef Dieter Müller to direct the kitchens. The hotel has been designed by Berlin based AMJ, an award-winning practice known for its contemporary interiors.
Operating six luxury properties in Germany and France, Althoff Hotel Collection holds an esteemed reputation for high quality customised service and incredible gastronomy. Its restaurants are regarded as among the best in Europe with two of them boasting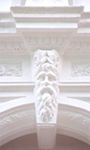 three Michelin stars.
An exquisite new dining concept has been devised for the hotel by celebrated chef Müller, who is legendary in Europe for his wonderful cooking. His three Michelin starred restaurant in Althoff Hotel Collection's property Schlosshotel Lerbach is renowned for its brilliant marriage of classical French and Mediterranean cuisine. His incredible culinary talents were recently acknowledged when he was ranked at number 62 in the list compiled by the "World's Best Restaurants Awards 2008".
The interior designer, AMJ Design is internationally renowned for projects including the legendary Berlin hotel "Adlon" and "China Club" in Berlin.
For further information, please visit www.stjameshotelandclub.com
---