ADVENTURES IN OTTAWA
Savor the Flavors of Canada's Capitol  Part II
By Bonnie Carroll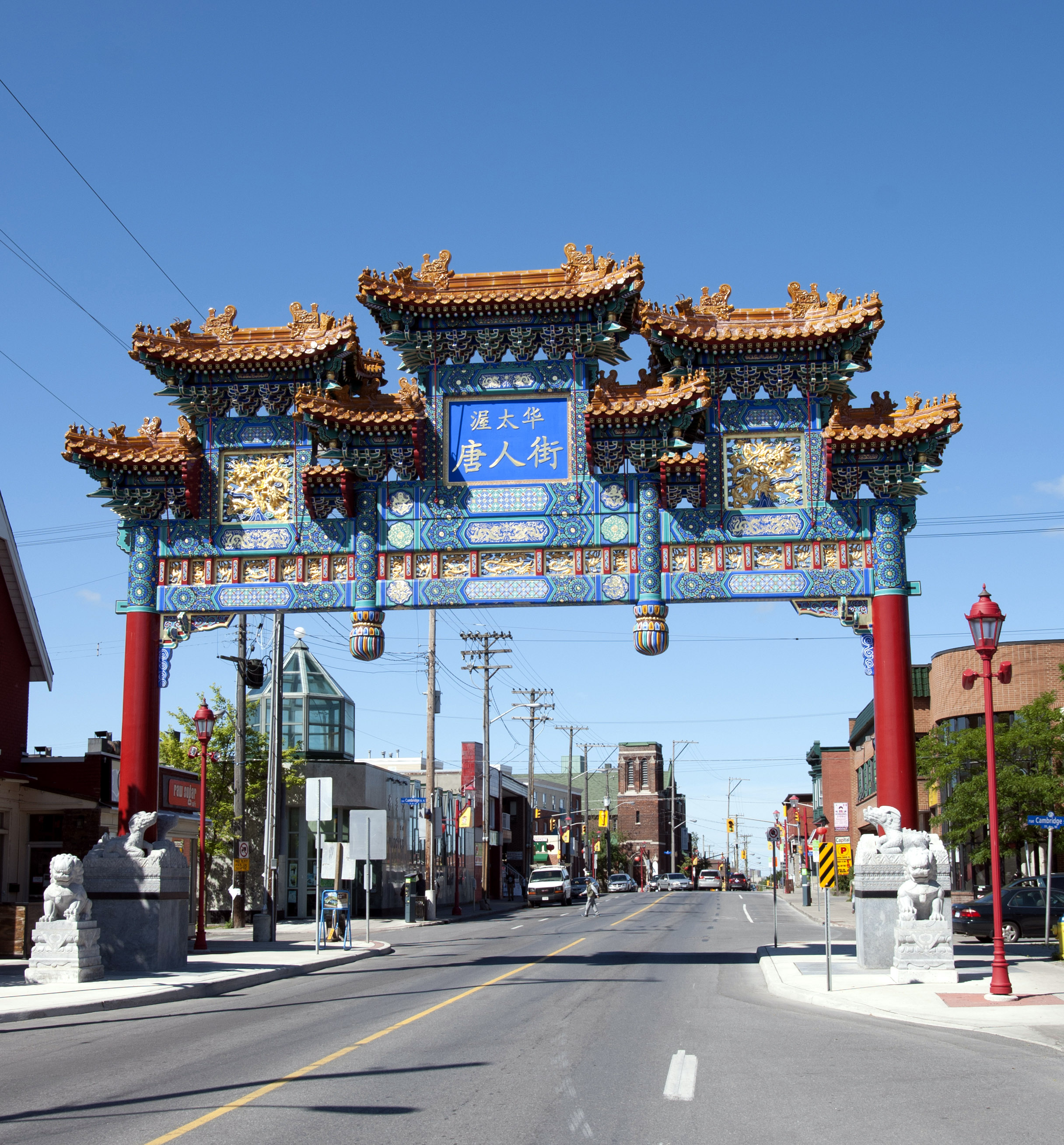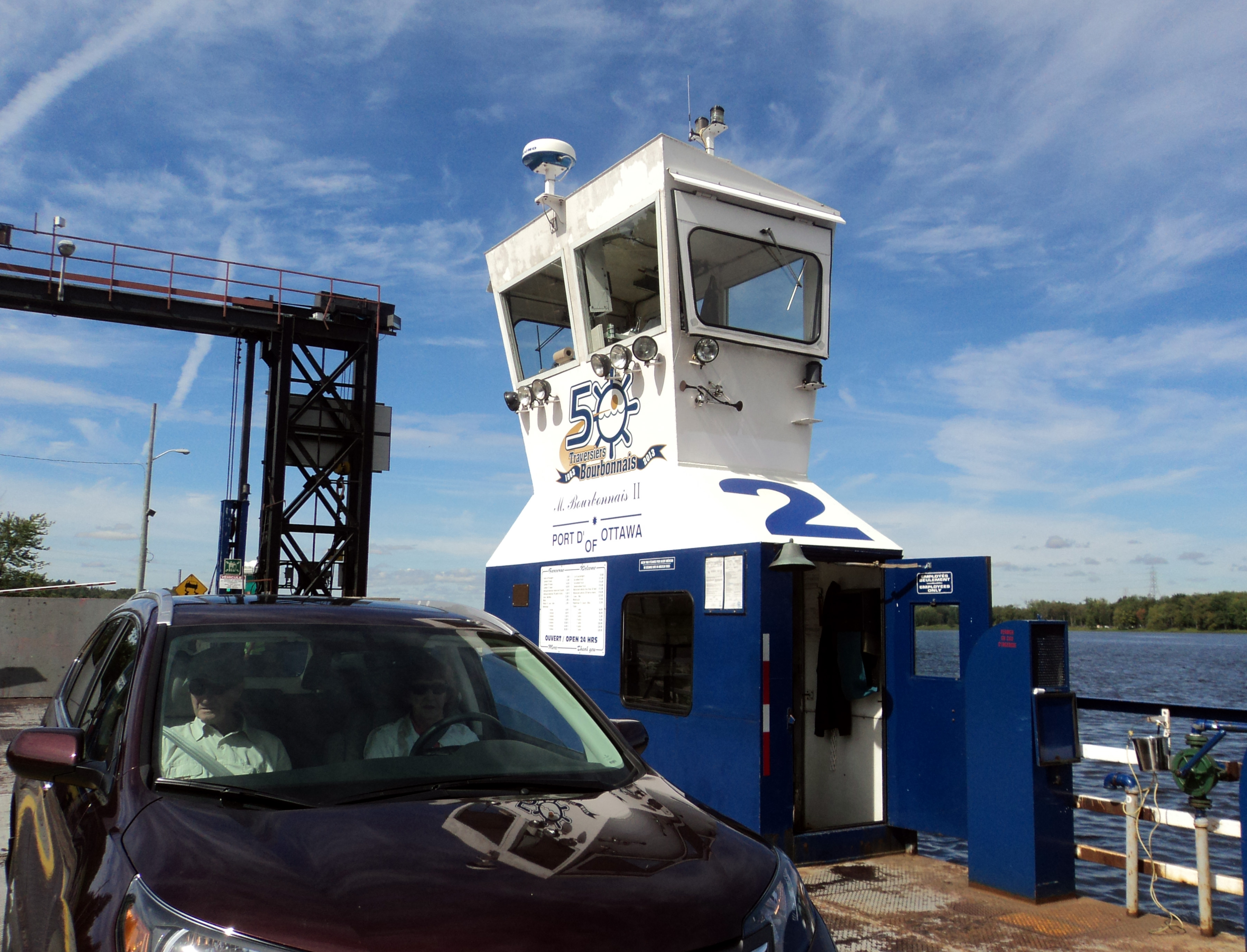 Ottawa has a unique neighborhood that is a delightful collection of all good things, and there is an oriental gate taking you to a bevy of delicious venues that welcome visitors to the city. We choose to have our first night in Ottawa dinner
at the Korean Palace located at 610 Sumerset Street, where the décor is authentic, the dishes are outstanding, and the service is respectful. A favorite there is the Kimchi Jun appetizer (a pancake made with green onions) and the Jaeyook Bok Um (pork with veggies cooked at the table). The Kimchi dumpling Jeorgal (hot pot with dumplings, pork, veggies and broth) is so divine. This little jewel was quite a tasteful surprise, and I look forward to returning. The serve saki, a bevy of Korean beers and wonderful tea. Visit: info@koreanpalace.ca.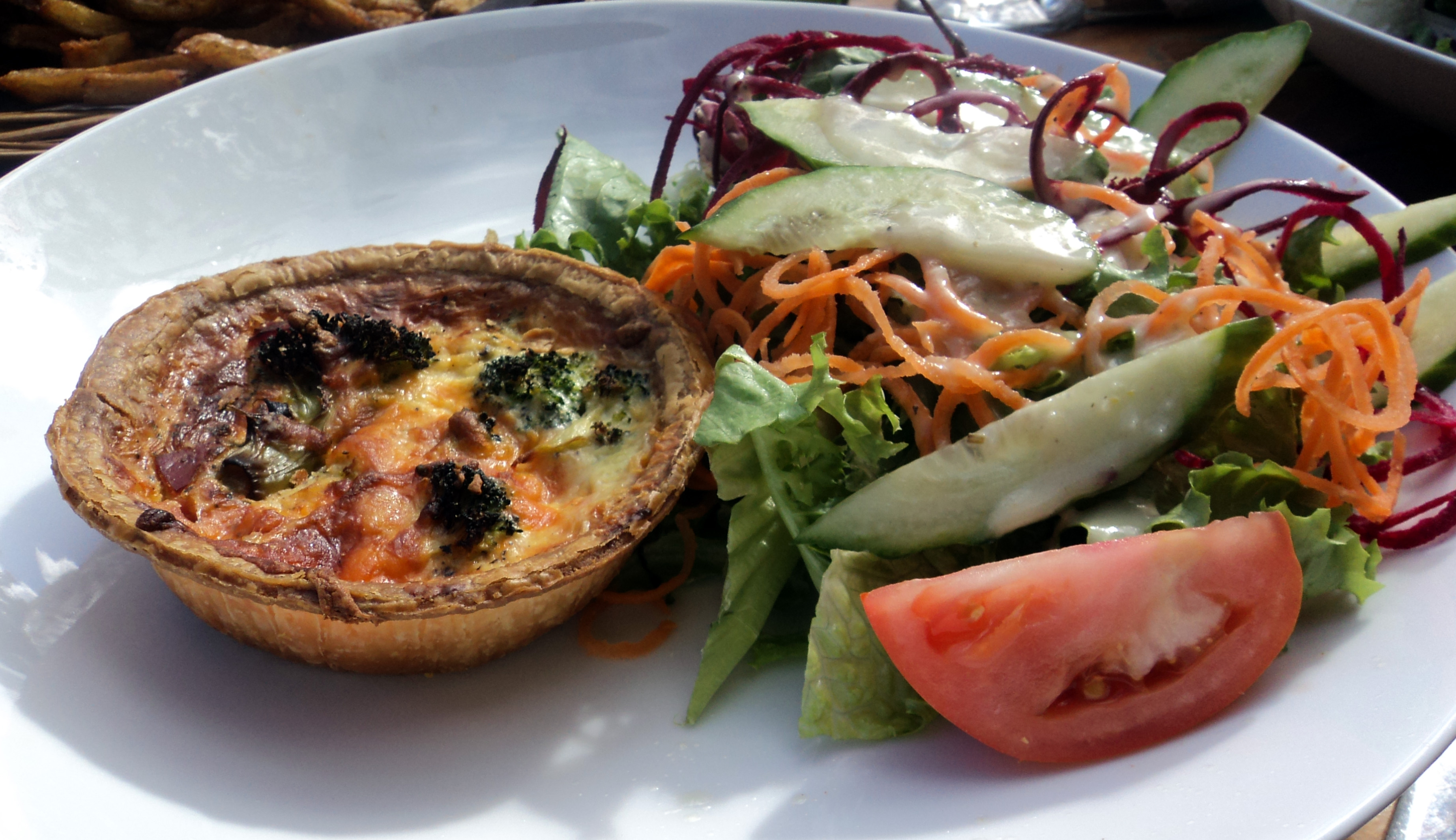 The little towns and villages that are so interesting to visit just a short ride and ferry trip from Ottawa are many, and they attract hoards of tourist annually. Taking a ferry to the French side for a visit to The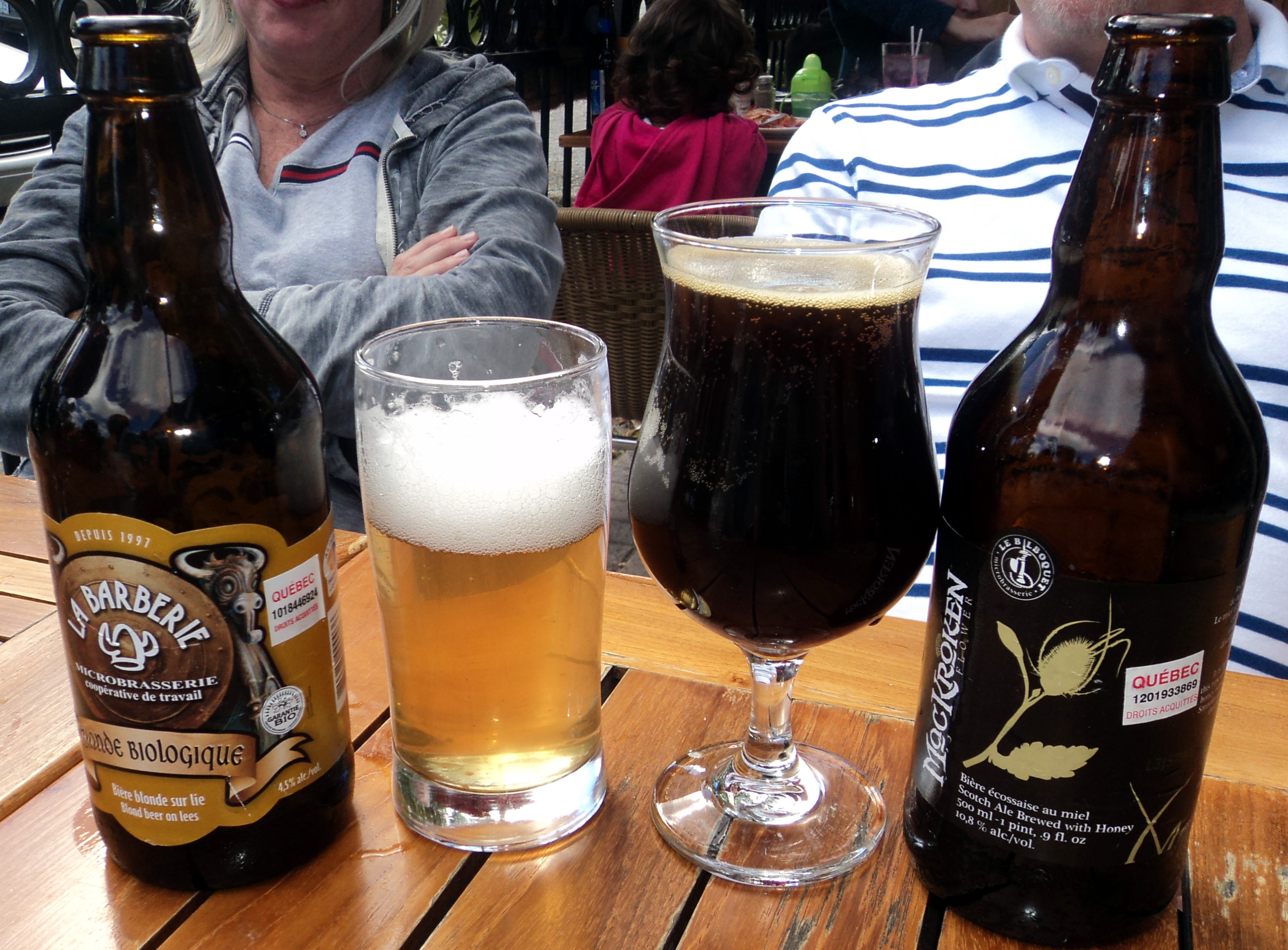 Chelsea Pub founded in 1875, where the quiche is perfect and the assortment of ale is endless is worth the trip. The crowd enjoying lunch on this historic patio is diverse, and includes bikers, families with children, young couples and seniors who all love the activity and delicious faire. In the evening they offer live entertainment in the bar. For additional information visit: www.chelseapub.ca.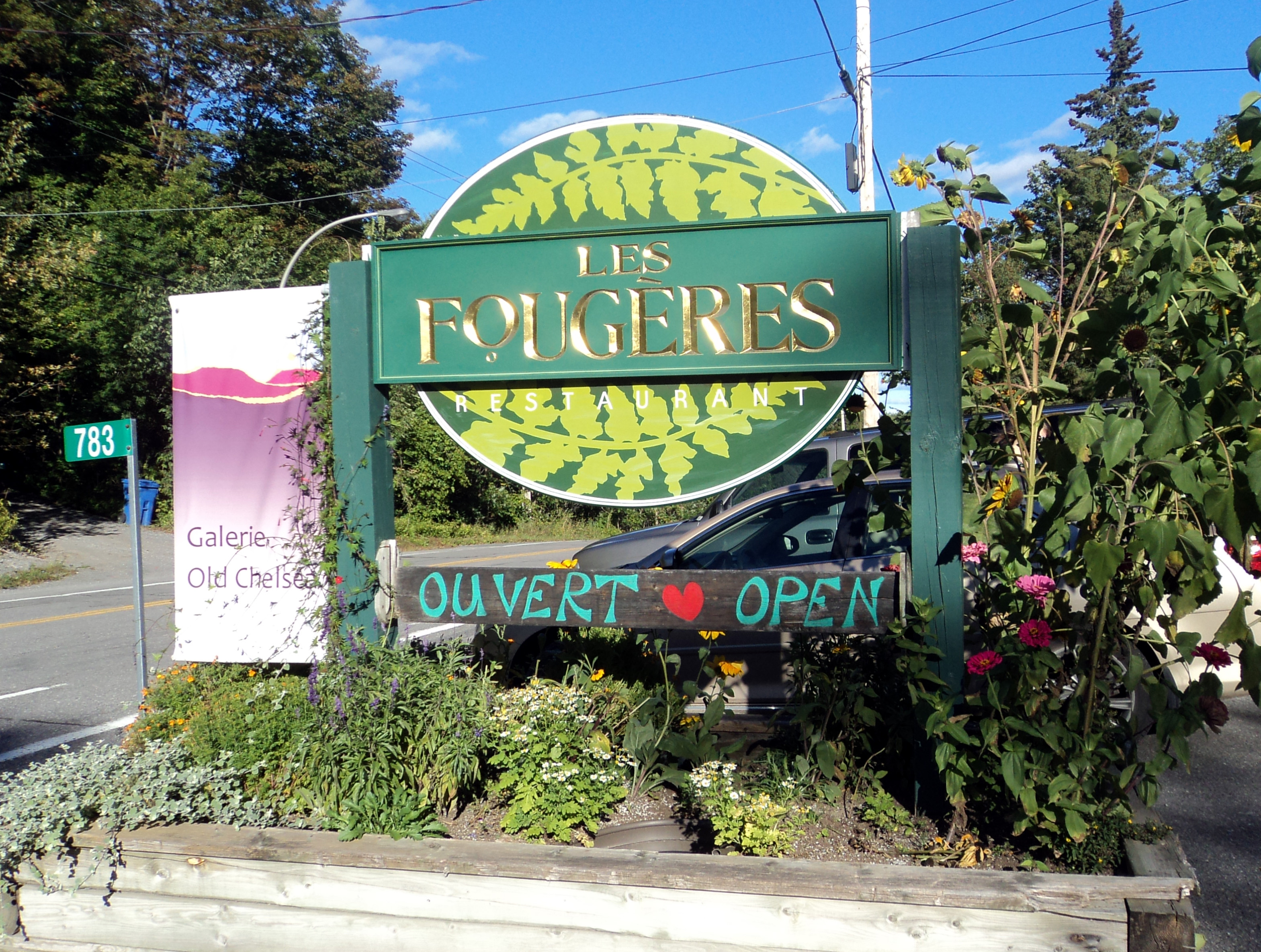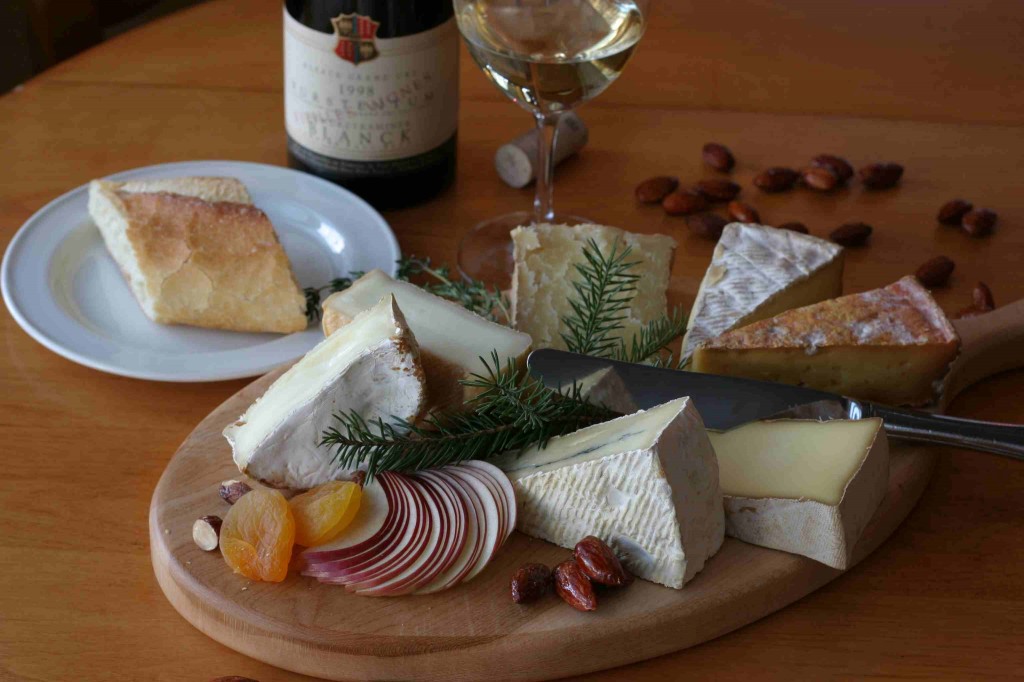 For a true culinary delight you must stop at Les Fougeres located at 783 route 105 in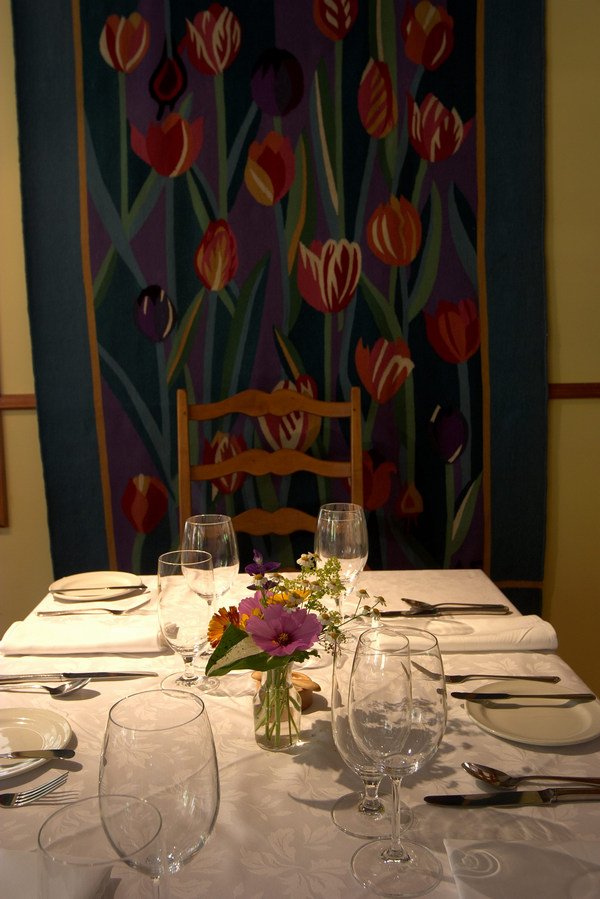 Chelsea, Quebec, where you could spend hours selecting fine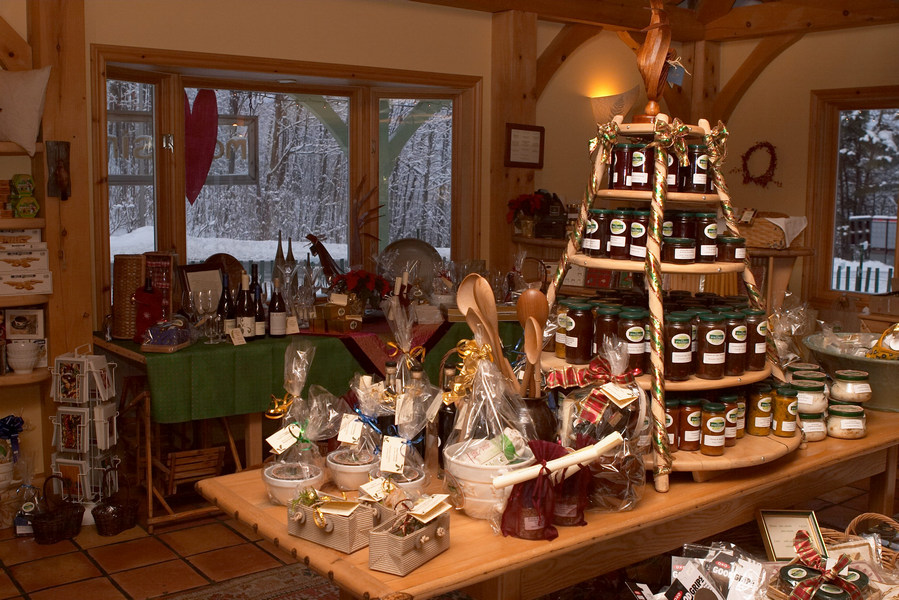 gourmet food treasures to bring home, or if you are very blessed you will be having lunch with chef-owners Charles Part and Jennifer Warren Part. The restaurant is lovely, and the French menu, food preparation and presentation is beyond anyone's wildest expectation. This very talented couple are the recipients of awards including the Gold Plate and Wine Spectator Award of Excellence. In the words of former California Governor Arnold Schwartzenegger "I'll be back"! Visit: www.fougeres.com.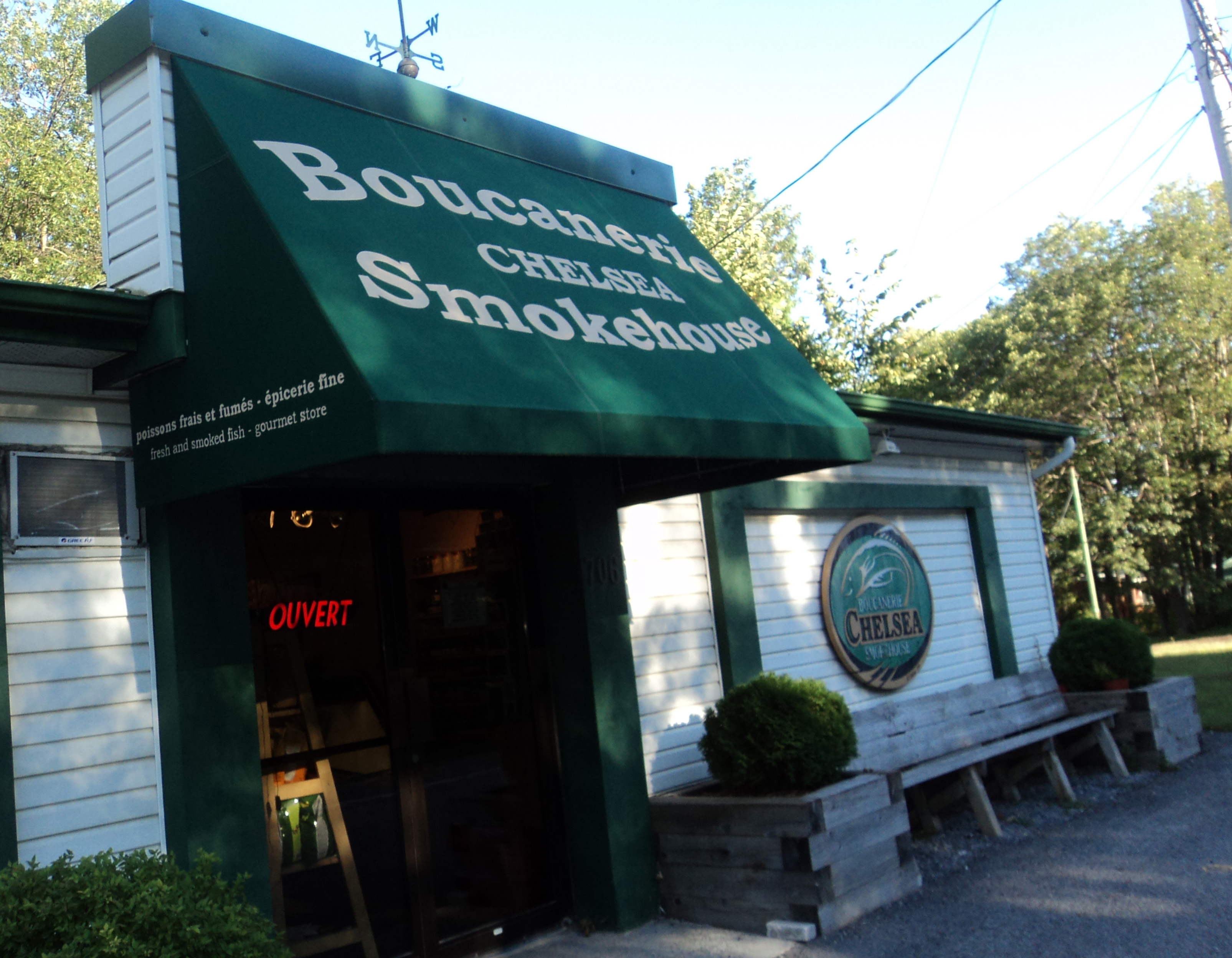 Down the road at 706 Route 105 in Old Chelsea is the Boucanerie Chelsea Smokehouse, a charming little green and white building , where visitors pack in to buy delicious smoked salmon that melts in your mouth, along with amazing mustards and sauces. The assortment of fine smoked meats is surprising and a great delight to lovers of smoked foods. Visit: www.chelseasmokehouse.ca
A drive through Ottawa and the surrounding areas in fall is so beautiful and fun for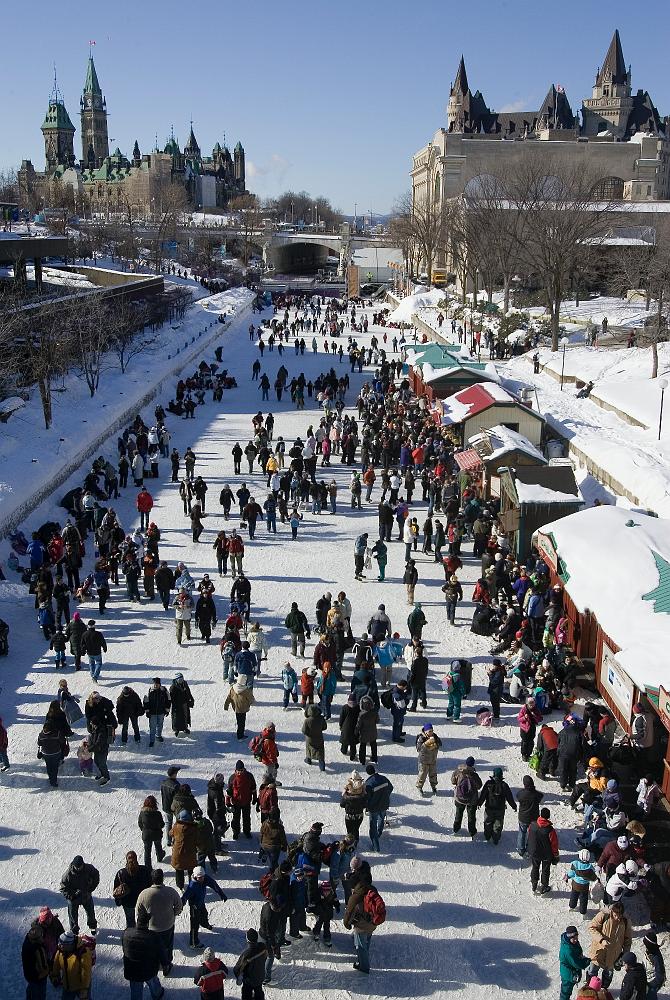 the family. Stop along the lake and take photos of the boats sailing, and people enjoying the wonderful outdoors of Canada. The fall went on and on here, as it has in other parts of the world this year, but soon the winter fun begins, and Ottawa is not only the capitol of Canada, but is a main center for cold weather fun. Their Winterlude includes miles of ice skating along the Rideau Canal, and beautiful outdoor rinks that feature glamorous lighting effects, and lots of great fast food options. The capitol in Ottawa is also the source of a light show in the evening, and something you should see while visiting this interesting location.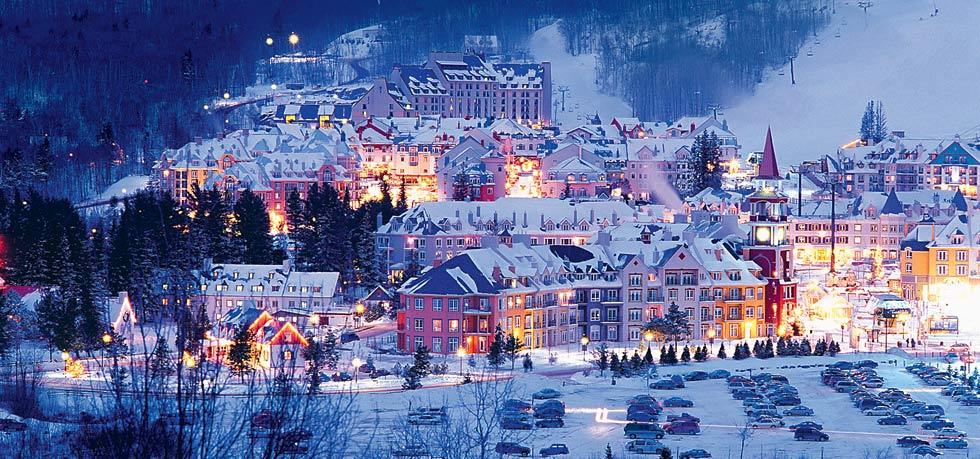 Last but not least don't forget about Mont Tremblant, which has become one of the most desired ski resorts in the world, and offers the pleasures of the Fairmont Tremblant Hotel and Le Westin Hotel, along with delightful shopping in a resort environment that looks like Switzerland when it snows. They offer fine restaurants and spa services throughout the resort. Visit: www.montblanc.ca
So, as winter approaches check the visitor information listing for vacation planning in December, January, February for all the amazing food, entertainment, art & culture and family adventures for winter. Visit: www.ottawatourism.org.      ___________________________________________________________________            
A BLUE RIBBON FOR LUV SURF SAN DIEGO
Pet-Friendly Boutique Vacation Homes & The Patio on Lamont Street
By Bonnie Carroll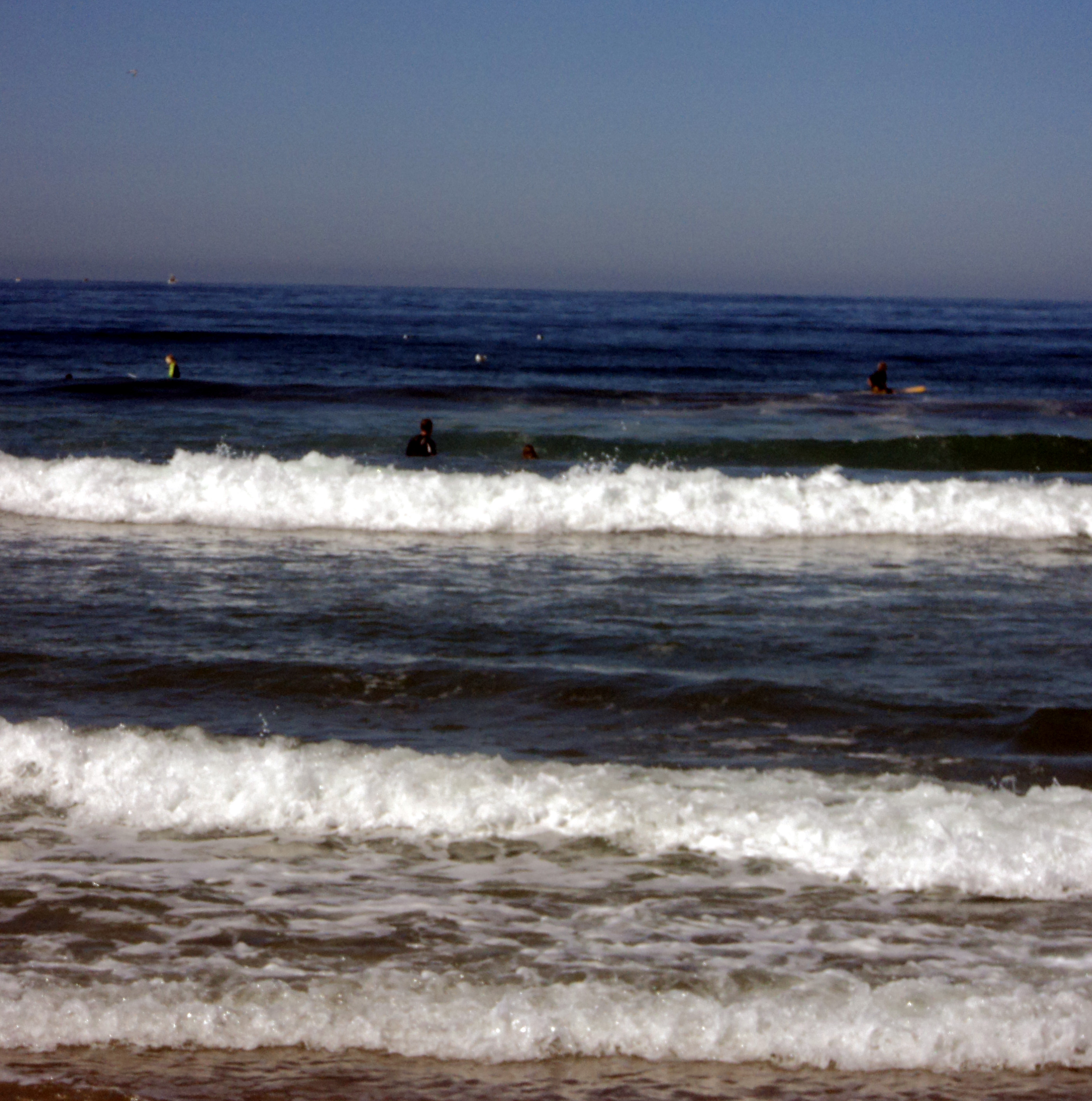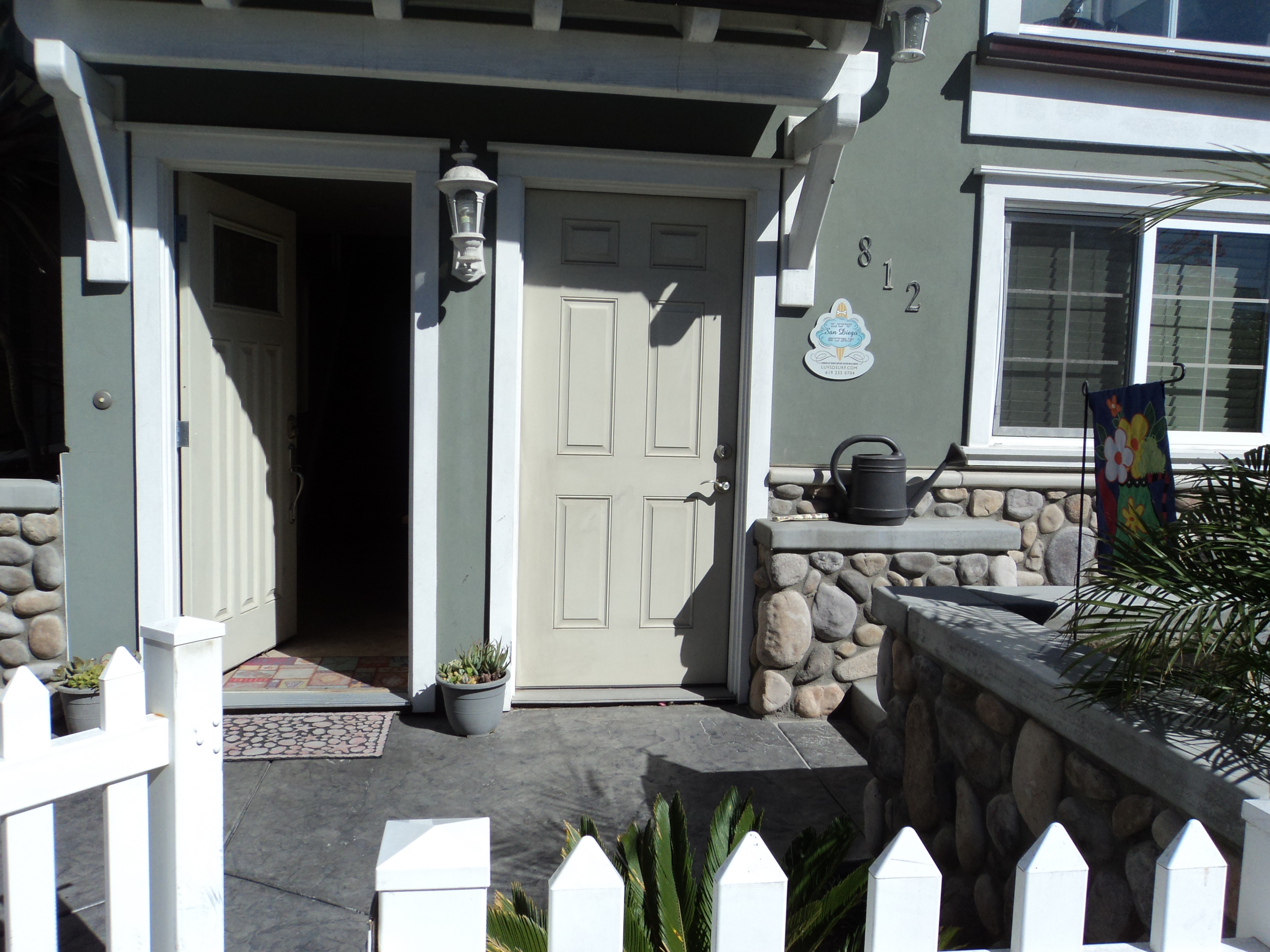 During these challenging times families and corporate groups are looking for a cost effective way to experience a new vacation opportunity that is memorable, but won't break the bank. Well, I've found it! Recently my team visited a property available through Luv-Surf San Diego and had a totally 'awesome' weekend perusing the Mission Bay area and the beach, while spending a bit of time working. The location is beyond beautiful, with views of Mission Bay on one side of the fourth floor Patio home, and views of the ocean on the other. This patio provided a BBQ and table setting for eight to savor meals with a view.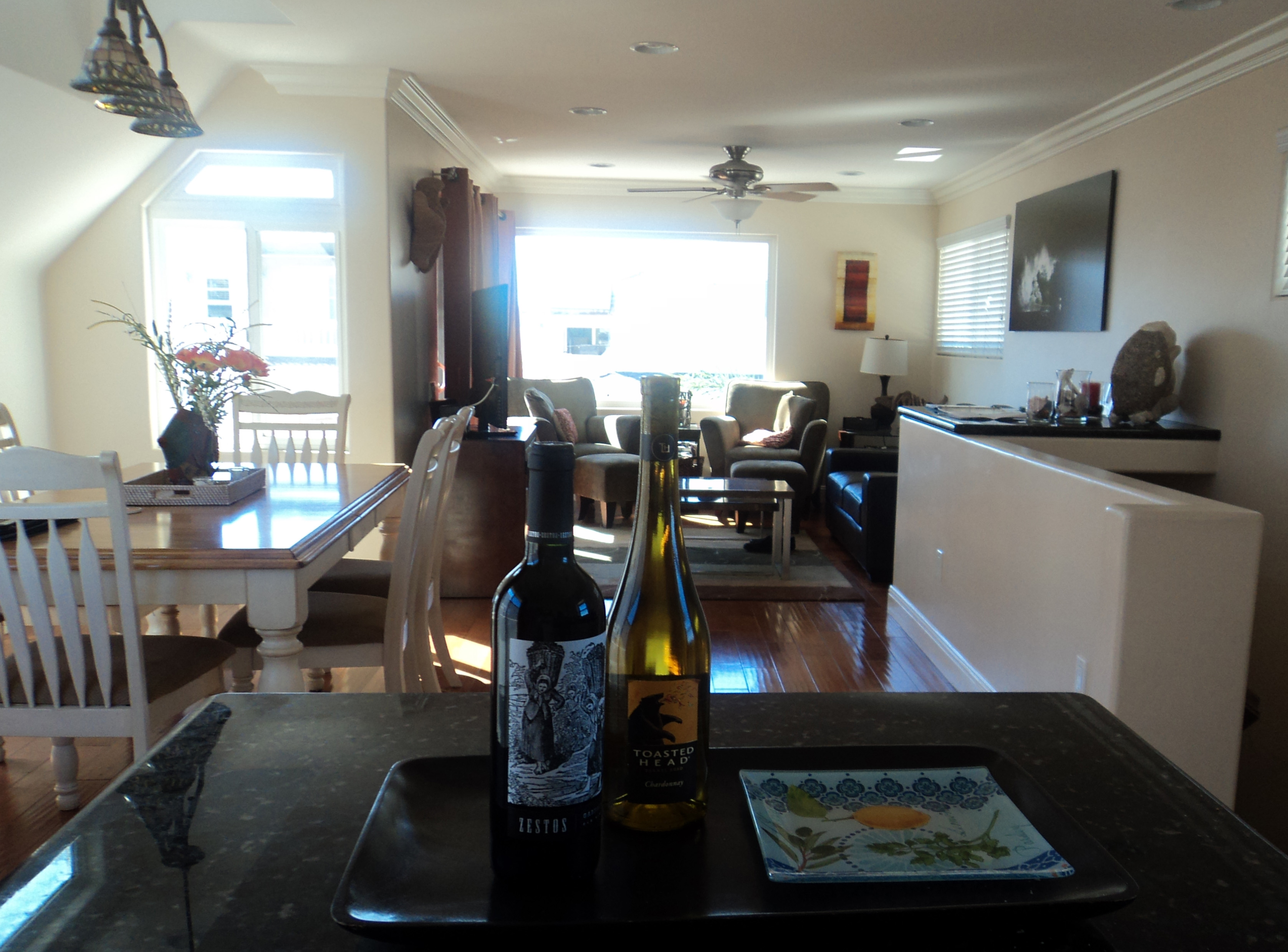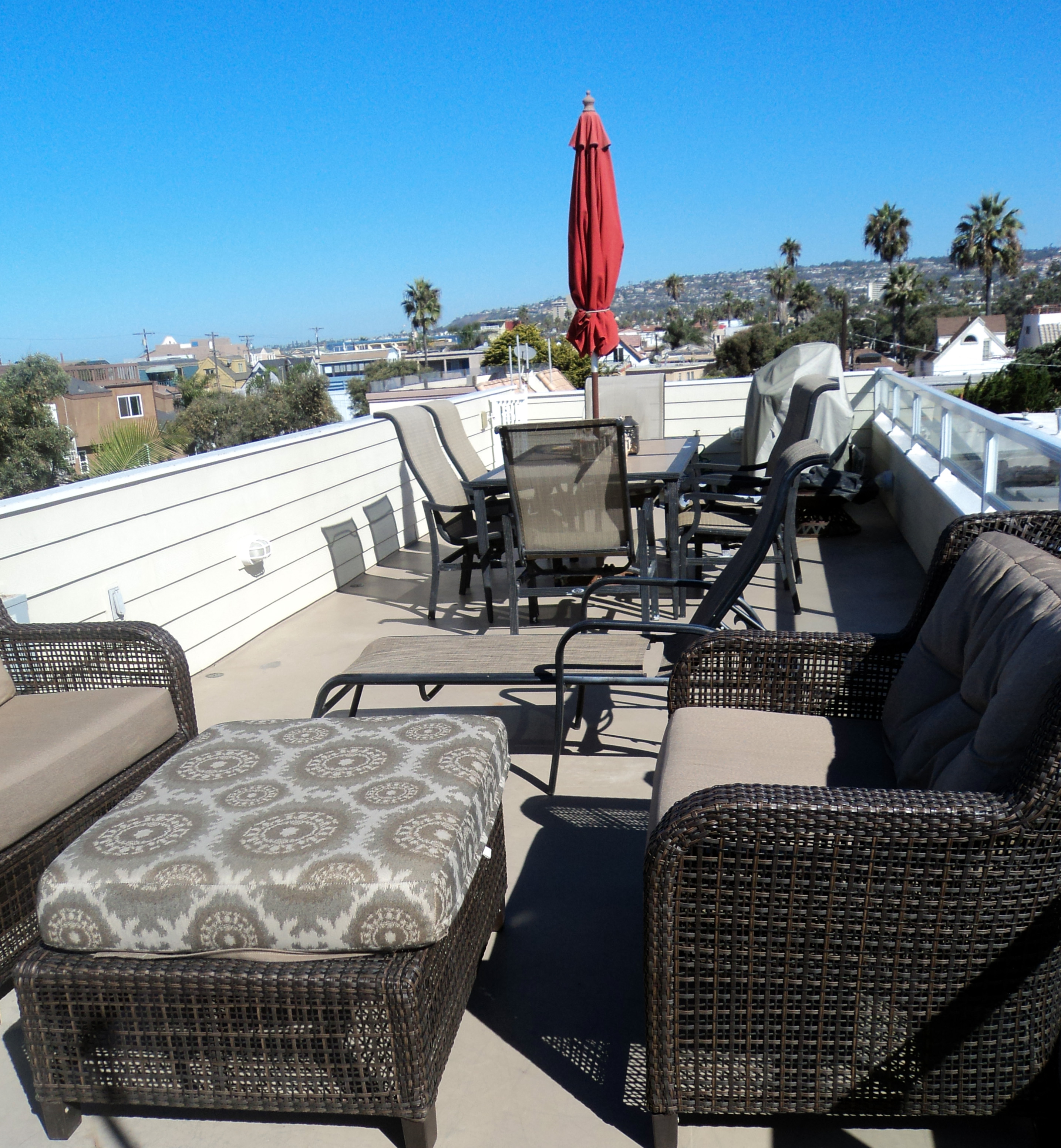 The living accommodations included three bedrooms and baths, beautiful living room and dining room, a kitchen I wish I had at home that was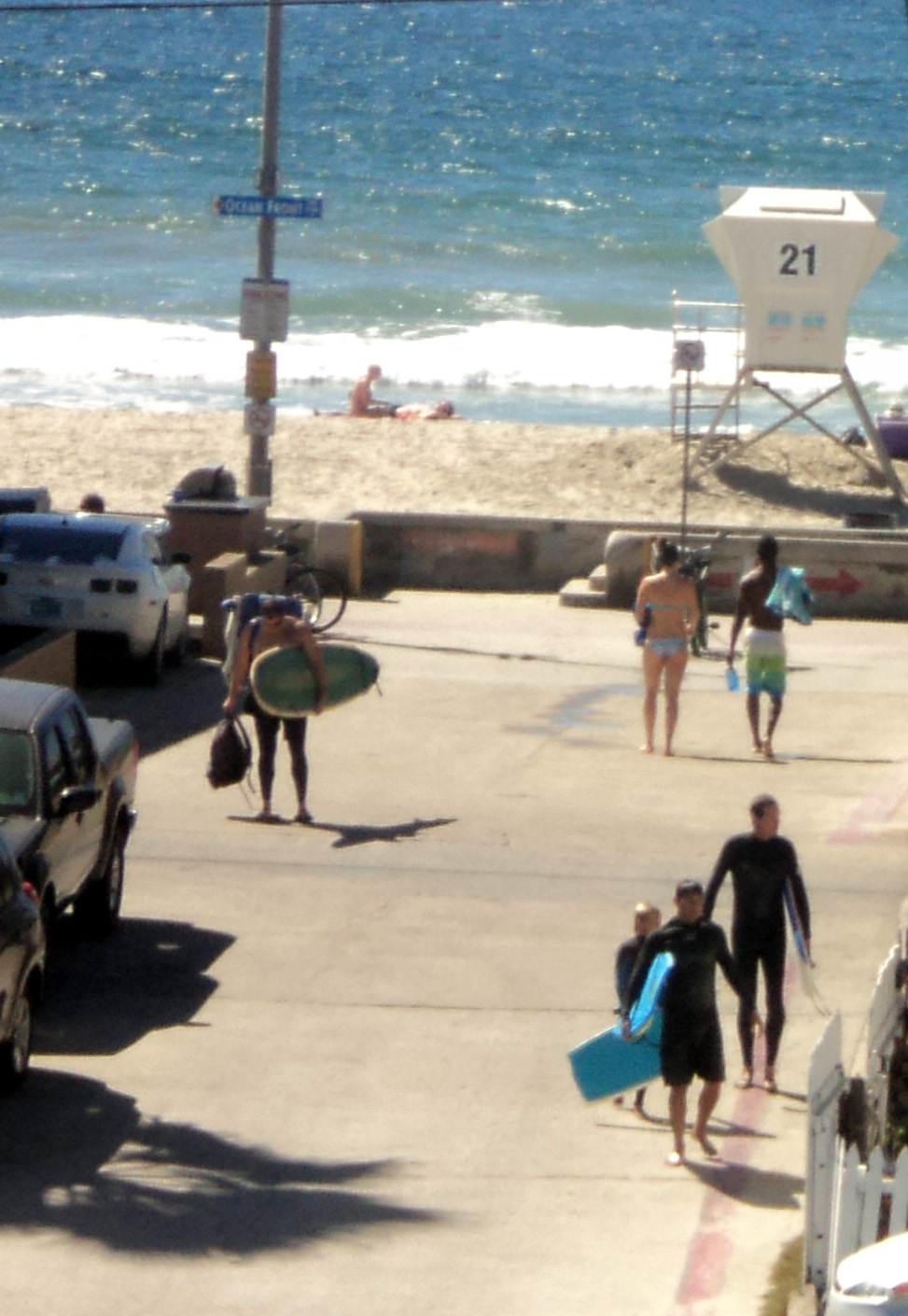 fully equipped. One of the bathrooms offers a Jacuzzi and all needed linens are provided. There are bikes to ride around the seaside destination in the garage for guests enjoyment, and dog food for your pooch, if you bring him along. Every room has a small private patio, where guests can have privacy, and the beach or Mission Bay are located one block away in either direction. Lifeguard station 21 seems to be a hot surfer spot, and our film/video reporter was out there catching waves and enjoying the hospitality of local surfers.
Driving to this destination is easy, or you can take the Amtrak train to Selana Beach and grab a taxi for twenty dollars from the station to the house. There is a Ralph's Market three blocks away, where you can buy food supplies you will need for your visit, and everything you could possibly require for gourmet cooking is in this beautifully appointed kitchen. Yes, there is a dishwasher in the kitchen and a washer/dryer in the garage for doing laundry. This property would be perfect for a complete family vacation, with ample room for grandparents, parents, kids and your pet. Every room in the home has a TV and DVD set up, as well as Wi-Fi for the workaholic in your tribe. No phones in these homes, bring along your cell if you must.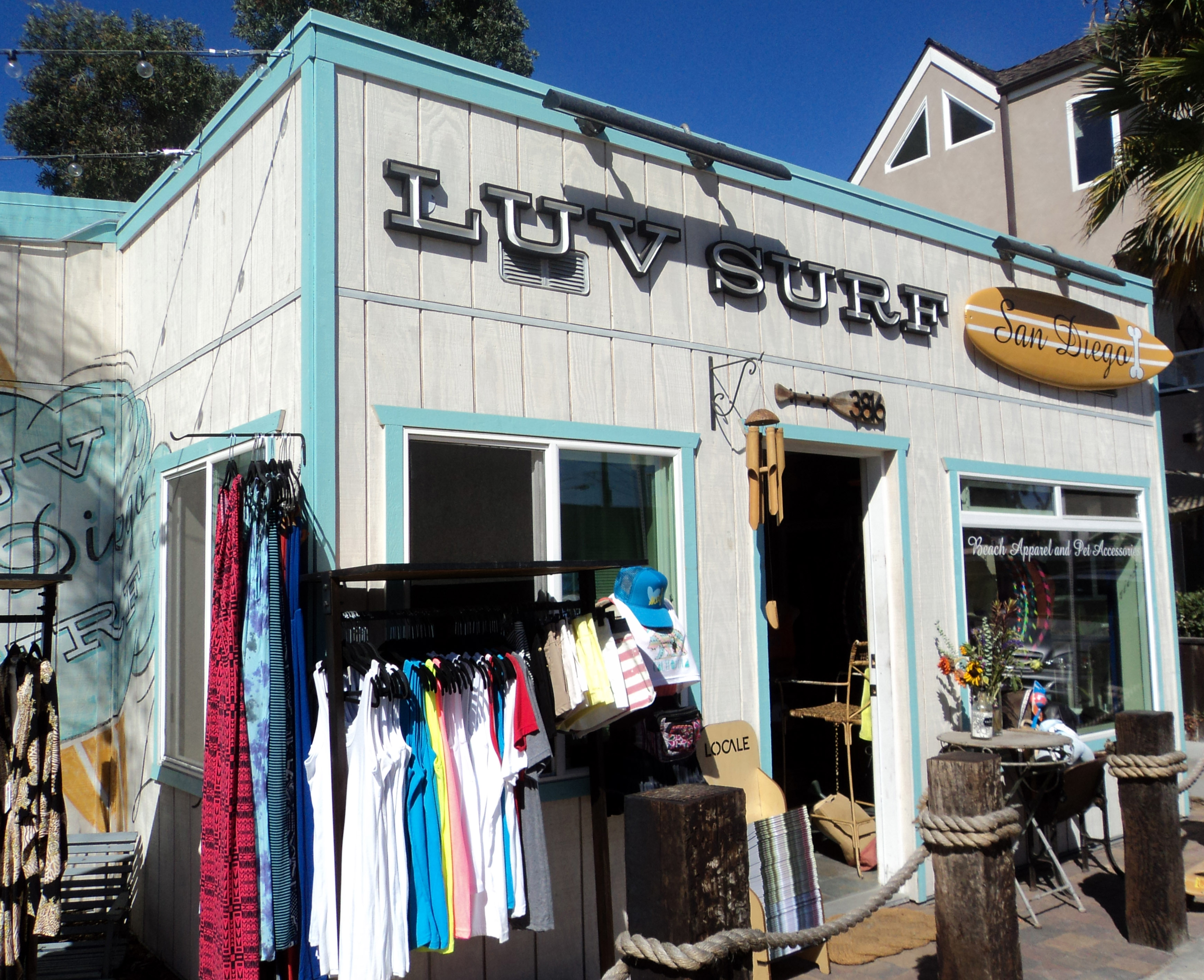 San Diego is jamming with family tourist attractions, including Seaworld, which can be seen from the patio of this venue. Shopping is interesting with so many boutique's in the area, including the Luv Surf boutique that specializes in gifts for your dog as well as nice beach wear and jewelry for yourself. Anything you would like to eat can be found on the boardwalk, including one amazing fruit smoothie or American style breakfasts with a view. Lot's of fast food joints and bars thrive here if you want to go out for some fun in the evening. The Catamaryn Hotel is a pleasant walk down the bay,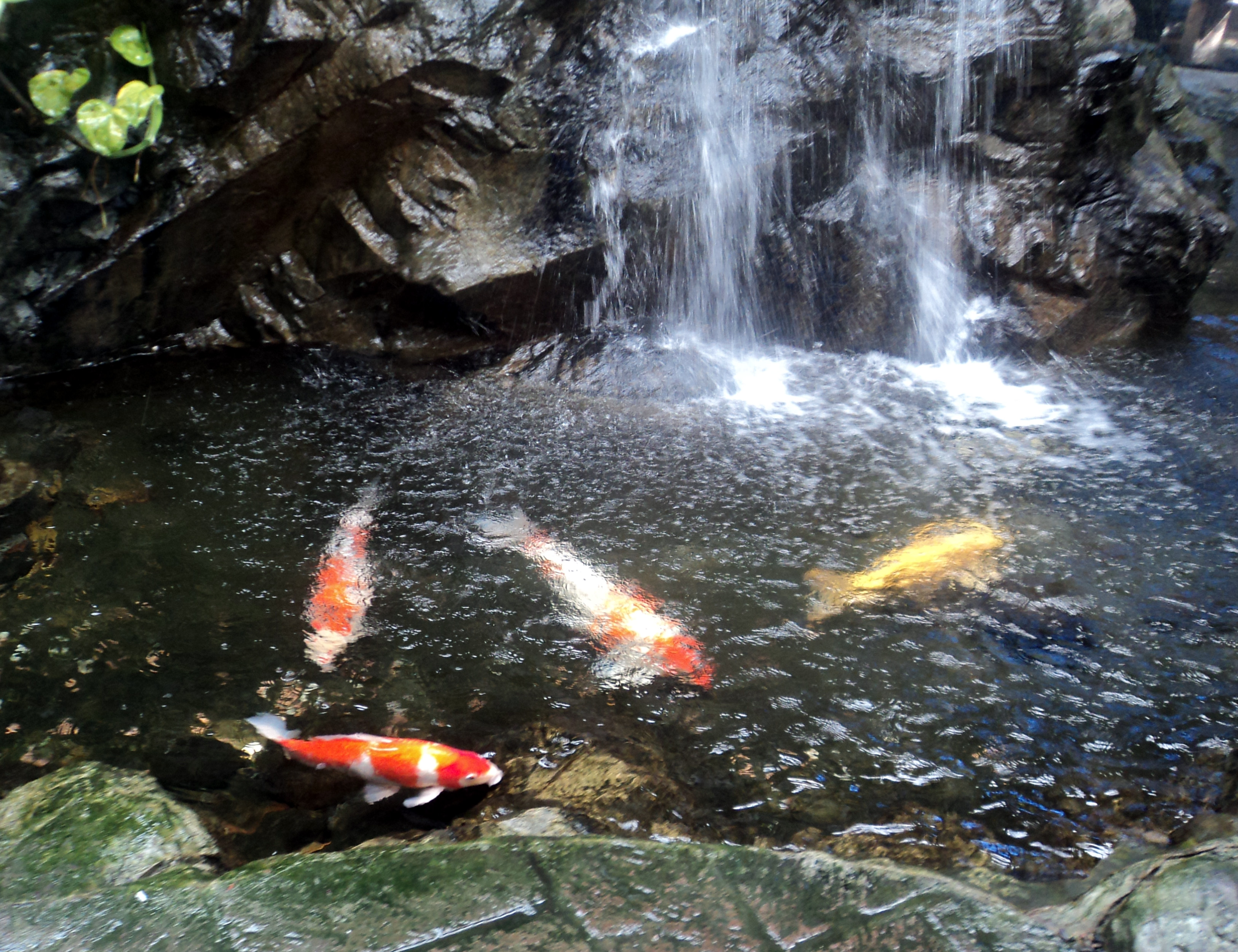 where you can rent every kind of water sport equipment to spend a splendid morning or afternoon of water fun at the Bay. The Catamaryn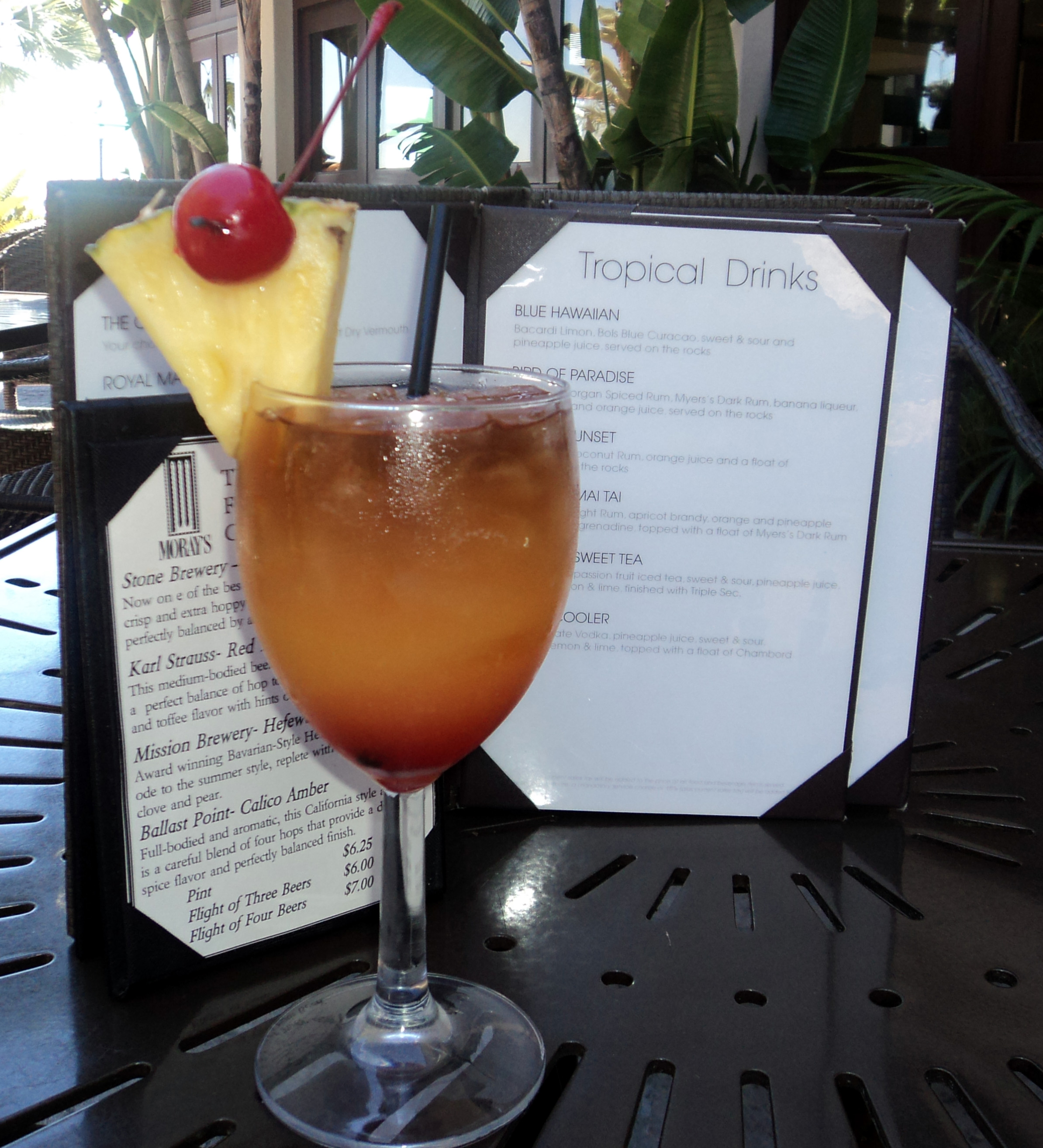 outdoor Moray's lounge overlooks all the action and offers a refreshing signature Mai Tai cocktail, along with delicious looking appetizers, while watching the koi fish. The hotel also has a very large dining room with a menu that appears to have something for everyone. Although our Favorite dinner spot was The Patio on Lamont Street, a fantastic pet friendly restaurant that we enjoyed so much. See review on The Patio on Lamont Street in Culinary Coup section of LBN.
Properties managed by Luv Surf San Diego vary in size and price. For property descriptions and costs available through Luv Surf San Diego visit: www.luv-surf.com.
_________________________________________________________________
Travel Tips - - Traveling Lite Luggage
TC0901 GLACIER BY TRAVELERS CHOICE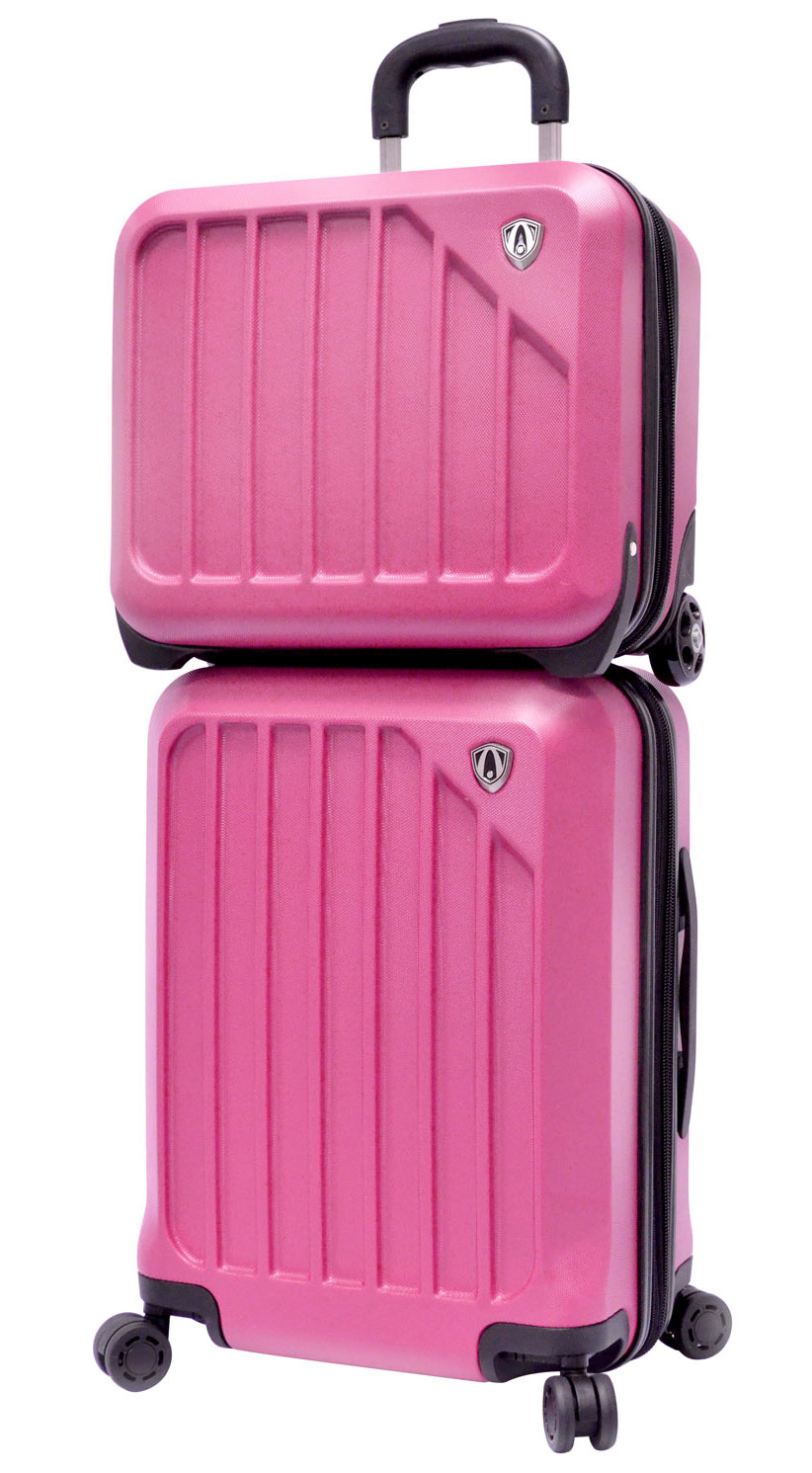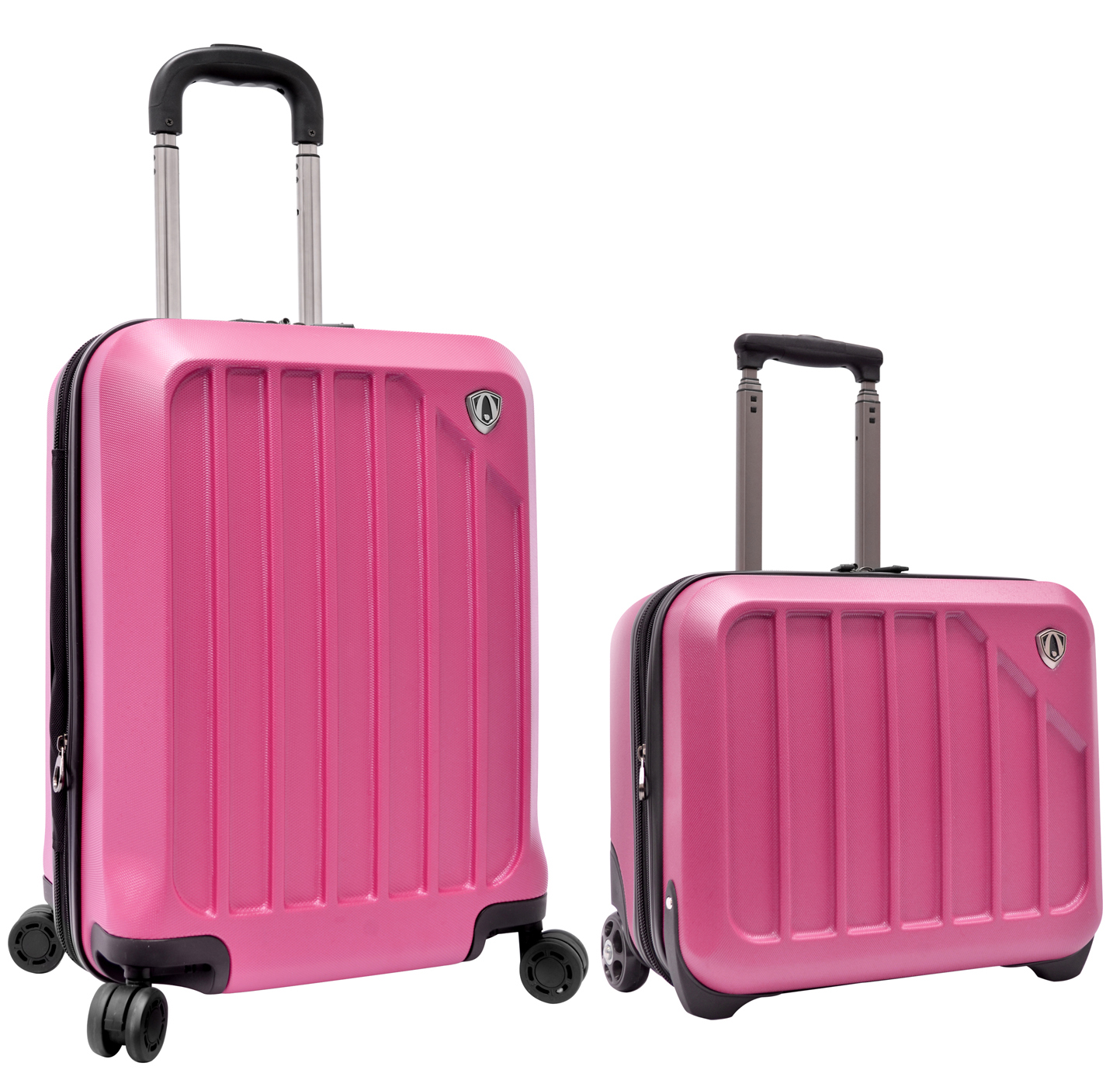 Two piece carry-on expandable luggage that piggy-back for easy movement and traveling through security points in airports. They transport easily onto planes and are extremely light for placement in above seat storage units. These stackable bags make organizing for trips a snap, and you never worry you are leaving anything behind. Statistics on how many computer bags are left in airports annually are amazing, but this will never happen with the stackable system developed by Travelers Choice.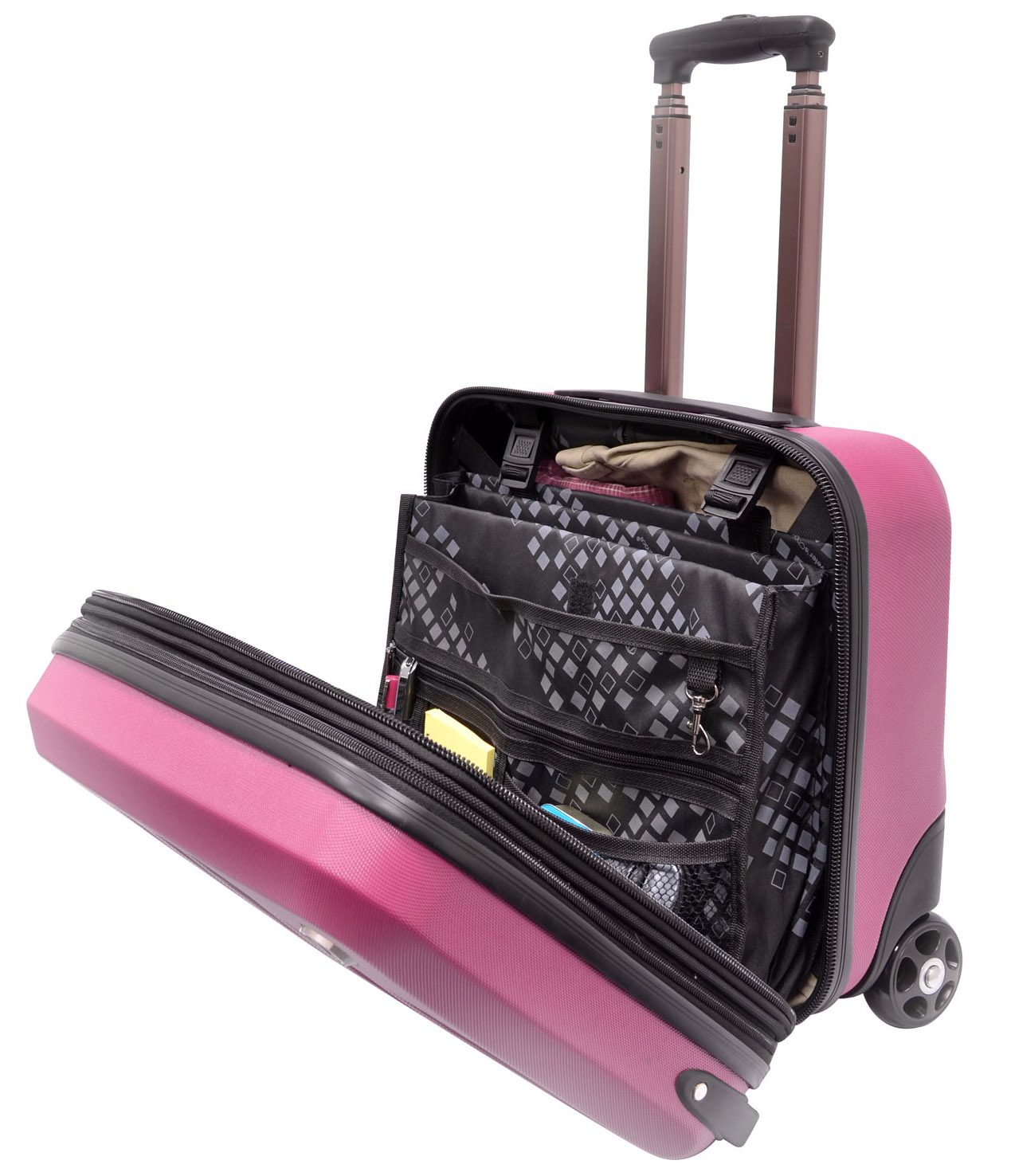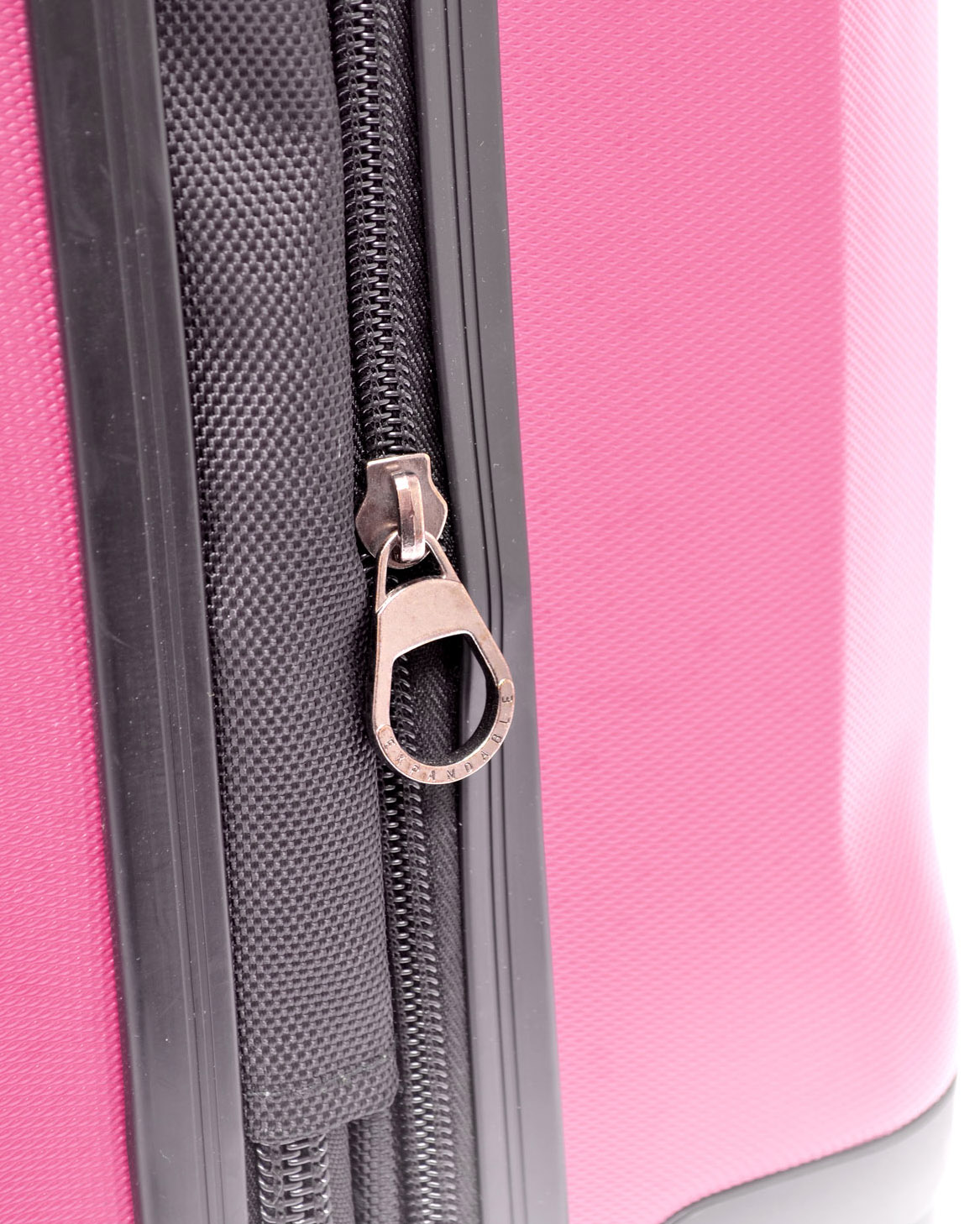 The 15' Travel Tote is the perfecgt briefcase, and is ideal for your notebook, laptop, tape recorders and camera equipment; comes with a folder file section and pockets for pens, phones and any additional electronic equipment, as well as room for cosmetic items you will need. The 21' swivel suitcase holds everything you might need for your business or pleasure trips. These luggage pieces both expand to allow twenty-five percent additional room for gifts or purchases you might make while traveling. The Glacier comes in bright pink (allows easy recognition), silver and black and you will be amazed at how easy travel can be with these light weight and attractive traveling companions.
Travelers Choice is a California based company that offers a huge selection of luggage styles, many of them sleek spinners, in all sizes, colors and designs. They also offer a huge line of fabric bags for safe passage of golf clubs, and additional sporting equipment. Visit: www.travelerchoice.com to find lite and attractive luggage pieces.
Products Description
Constructed of virtually indestructible hardshell
 Telescoping push button handle system
 Convenient carry handles are placed on the top and the side of the upright for easy lifting
 Minimalist low profile carry handles are not only for design aesthetics, but they serve as a function to allow the rolling briefcase to be stacked on top of the suitcase steadily
 Carry-on rolling upright features recessed 8-wheel spinner system for smooth maneuverability
 Carry-on rolling briefcase features recessed 2-wheel system for effortless rolling in tight spaces
 Expandable feature offers 25% more packing capacity
 Fully lined interior with "U" shaped zippered divider, shoe pockets, zippered mesh pocket, and tie-down straps
 
10 Year Manufacturers Warranty
 (See Warranty Info for more information)
Traveler's Choice
2-Piece Carry-On Expandable Luggage Set
Sizes:
21-Inch Carry-On Spinner Upright
20.5"H x 14.5"W x 9.5"D

15-Inch Carry-On Travel Tote
13"H x 15.5"W x 9"D
MSRP @299.99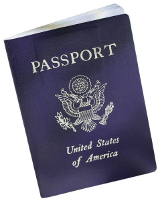 Travel Advisory Site . . Look Before You Leave!http://travel.state.gov/travel/cis_pa_tw/cis_pa_tw_1168.html                                                                     _________________________________________________________________                                  
100th ANNIVERSARY of CARLTON ST MORITZ Special Offers ...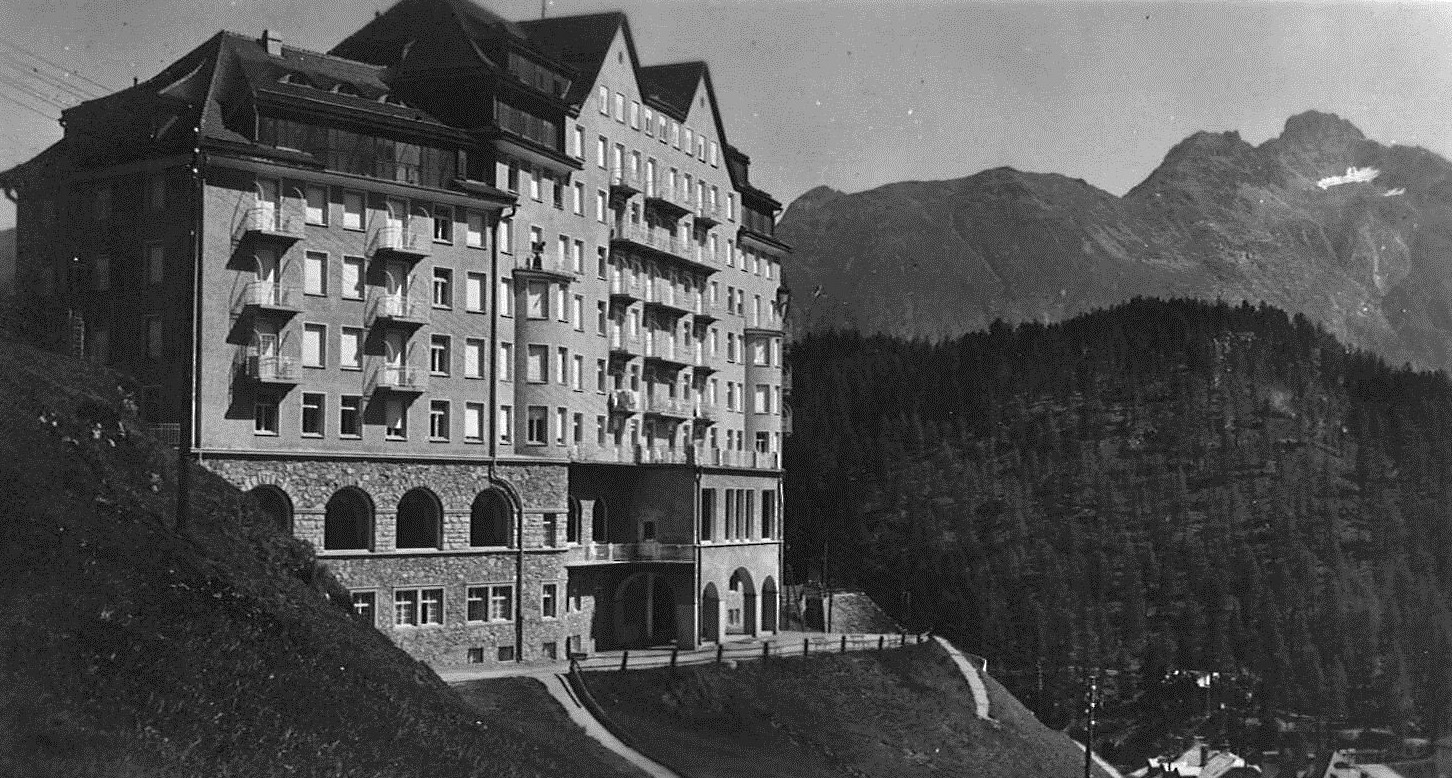 From 12/12/13 to 30/03/14, the Carlton Hotel St. Moritz will be opening its doors for the winter season 2013-2014 with the added excitement of celebrating 100 years since it first opened for business at Christmas 1913. To make the most of this anniversary, the Carlton Hotel has dreamed up two special offers for the coming winter. With the "100th anniversary" arrangement, guests will receive a personal 100th anniversary gift during their stay while the "300th anniversary tour" offers guests the chance to visit two other renowned luxury hotels in Switzerland – the Gstaad Palace and the Bellevue Palace Bern - in addition to the Carlton Hotel, both of which can also look back on 100 years in the hotel sector.   
On its 100th anniversary, the Carlton Hotel presents itself as a modern grand hotel boasting 60 spacious suites and junior suites, two top-quality restaurants and a luxurious spa covering 1,200 square metres spread over three floors. The new blends seamlessly with the old and the historical values can be seen both on the outside and inside this 100-year-old establishment. The prestigious staircase, the stucco decoration on the ceiling of the Bel Etage and the historic brick walls visible around the hotel recall the glittering times witnessed at the beginning of the 20th century, while the suites offer a wide range of colours, a high level of comfort and state-of-the-art technology. The hospitality of the hotel also boasts a long-standing tradition, never failing to surprise guests with new innovations while indulging them with a high level of service quality. This winter, with the "100th anniversary" arrangement, the Carlton Hotel St. Moritz wants to thanks its guests on this very special occasion by offering them a personal 100th anniversary gift. The offer includes two nights' accommodation in a suite or junior suite with buffet breakfast and daily Carlton dinner in the blue riband Romanoff Restaurant, use of the luxurious Carlton spa, private butler service, drinks from the minibar, free WLAN, shuttle service from and to St. Moritz railway station or Samedan Airport and to the ski resort in Corviglia as well as one of a range of personal 100th anniversary gifts including a 100-minute wellness treatment in the Carlton spa, a 100-gram jar of festive caviar, 100 minutes in the private spa suite, 100 tips and tricks from the butler and a 100-year-old whisky tasting. Prices from 1,200 Swiss francs (approx. 1,000 euros) per person.
300th anniversary tour
Switzerland is indisputably the birthplace of the luxury hotel industry. It is not for nothing that a number of long-standing establishments still dominate the most attractive locations across the country. The Carlton Hotel St. Moritz, the Gstaad Palace and the Bellevue Palace Bern are three such hotels. They belong to the Leading Hotels of the World and Swiss Deluxe Hotels groups, both of which stand for outstanding quality while guaranteeing guests the highest level of well-being. To celebrate their 100th anniversaries, these three renowned luxury hotels have joined forces to offer an anniversary tour through Switzerland and are looking forward to toasting their 100-year history together with their guests. With prices starting at 3,635 Swiss francs (approx. 3,030 euros), the "300th anniversary tour" arrangement includes two nights' accommodation in each hotel in a double room or junior suite together with buffet breakfast and upgrade to the next room category subject to availability, transfer in an attractive Mercedes S Class from St. Moritz to Bern and from there to Gstaad as well as use of the spas in each hotel. Furthermore, a four-course evening meal will be served in the Romanoff Restaurant of the Carlton Hotel St. Moritz each evening. The Hotel Bellevue Palace in Bern will offer guests a glass of champagne on arrival as well as a Bellevue afternoon tea and a three-course evening meal, while the Gstaad Palace will offer guests a one-day ski pass per person together with two four-course evening meals.
The offers can be booked from 12/12/13 to 09/03/14 except during the high season. For bookings and further information, call the Carlton Hotel St. Moritz on +41 (0)81 836 70 00. The arrangements can also be consulted and booked online at www.carlton-stmoritz.ch
---