ULTRA-CASUAL 9 BEACHES CELEBRATES
BERMUDA'S 400TH ANNIVERSARY
WITH $400 AND $9 NIGHTS
To commemorate Bermuda's founding in 1609, the resort is offering a special five-night stay for — what else — $1609.  Each night is $400 with the fifth night for only $9.  Guests who stay six nights pay $400 per night with the sixth night $9 or a total of $2009. 
The 400th Anniversary special includes:
Either a Sea Forever or Aqua Vista Cabana with free upgrade at arrival, if available

Sea Forever Cabanas from April 4 to September 6, 2000

Aqua Vista Cabanas from September 7 to December 19, 2009

Daily hot buffet breakfast at Hi Tide Restaurant 

All 7.25 percent government tax and 15 percent gratuity

Rates are per cabana based on double occupancy.  Blackout Dates apply:  April 10-12, May 22-25, July 3-5 and September 4-7.
According to TripAdvisor, 9 Beaches now ranks as the 5th most popular hotel of 33 in Bermuda — pretty impressive for an ultra-casual resort on an island dominated by luxury hotels.  With its flip-flops required, ultra-casual flair, 9 Beaches offers guests a spectacular setting for a relaxing vacation in an ecologically sound resort.Visit www.9beaches.com for reservations or information about Bermuda's only ultra-casual resort. For more about Bermuda's 400th anniversary:  http://www.bermuda2009.bm/. 
ABOUT 9 BEACHES
9 Beaches is Bermuda's only ultra-casual resort and includes 84 private cabanas stretched over 18 acres on the westernmost tip of Bermuda.  Some guests have called it, "Heaven on Earth for the down to Earth" and "Bermuda's Unassuming Paradise."  With nine private beaches (even at high tide) and some of the most beautiful water in Bermuda, the resort caters to active, down-to-earth individuals who are young at heart and love the great outdoors. 
Soft-sided cabanas stand on stilts and all have a stunning view of the Atlantic Ocean.  Some cabanas even perch over the sapphire sea and have Plexiglas floor panels that reveal tropical fish fluttering underfoot.  Ceiling fans and tropical breezes maintain comfortable temperatures, and, for guests who need that extra bit of cool air, each cabana has air conditioners.  All 84 cabanas have ample windows and double doors that open onto ocean view verandas. These sturdy structures have aluminum frames covered with sailcloth-like material, perfect for casual Bermudian living.  While some guests have called 9 Beaches cabanas "luxury tents" they are more like private beach houses furnished with a queen-size bed, a small bathroom with shower and a veranda.
9 Beaches is proud of its environmentally-conscious efforts, especially its xeric garden landscaping used throughout the resort.  (From the Greek "xeros," meaning dry)  Intended to conserve water, 9 Beaches' "xeriscape" uses native varietals requiring no additional watering. 9 Beaches' xeriscape is attractive and sustainable, conserves water and is based on sound horticultural practices.  Also, the property is dotted with artificial Longtail nests to encourage the native bird population.
So, guests can enjoy stunning ocean views from a cozy cabana situated in a healthy, natural setting — perfect for traveling earth lovers.
Other environmental aspects include:
Solar powered lighting and hot water

Battery operated transportation around resort

Caught rainwater for use in the hotel

Motion sensors on exterior cabana lights

Local produce when available.
9 Beaches has taken a new attitude and more casual approach with dining. Chef Joe Dolby has designed new menus accompanied by an affordable and interesting wine list.  Purposefully 9 Beaches provides three different dining venues:  Hi Tide with a full complement of menu options; Dark 'n Stormy's, the beachfront bar and grill; and A la Cart, a most convenient way to order and eat anywhere on the resort.  Soaking up the casual atmosphere, some guests prefer to enjoy a private meal with wine on the veranda of their own cabana overlooking amazing views of the Atlantic.
Aquatic options abound: Hobie Catamarans, sailboards and sea kayaks.  Ripple the waves in a paddleboat or snorkel or snuba — a snorkeling-scuba hybrid — to the wreck of the HMS Vixen, a small, 1860s twin-screwed ironclad that is just off the coast of one of the 9 beaches. More adventuresome guests can skim the surface on windsurfers.  Explore Bermuda's beautiful coral reefs on the Reef Comber, a glass bottom boat.  The cruise goes out six miles off Bermuda to the Reef Flats, extremely shallow waters with amazing coral and marine life.  For an even closer look, snorkeling equipment is provided, as well. Guests can even take Learn to Scuba courses right at 9 Beaches.
Guests of 9 Beaches can downshift and download at the same time with Wi-Fi (high-speed wireless connections) over various hot spots around the resort.   There's an Internet station in the lobby for use free of charge.  All guests also receive a Bermuda cell phone (one per cabana) for free local calls and to avoid incoming international call roaming charges. Long distance calling cards are available for purchase.   Important numbers such as the Concierge, A la Cart food & beverage service and our Duty Manager– are pre-programmed. www.9beaches.com
---
BRITISH AIRWAYS OFFERS 'UK FOR FREE'
Airfare and two nights' hotel from $472

Taking a cue from its popular "London for Free"offer, British Airways has launched a 'UK for Free' sale, offering two free hotel nights in London, Edinburgh, Glasgow, Aberdeen, Manchester and Newcastle.

'UK for Free' offers travellers two free hotel nights at select three and four star hotels when purchasing roundtrip airfares between the U.S. and
the U.K.

World Traveller economy roundtrip airfares begin at $472 between New York (JFK or Newark) and London.  Comparable airfares are available from all 18 British Airways' U.S. cities.

Prices are available for sale through Thursday midnight (EDT), Oct. 2, 2008.  Travel is valid from Oct. 23, 2008 – Dec. 17, 2008 and Dec. 24, 2008 – Mar. 22, 2009.  Sale fares are also available for travel Sep. 30, 2008, through Oct. 22, 2008.

London hotels participating in 'London For Free' include the Royal National, Central Park, and Imperial.  Participating Manchester hotels include The Atrium at Bridge Street and Jurys Inn Manchester.  Edinburgh hotels include Jurys Inn Edinburgh and Holiday Inn.  The two free hotel nights are based on double occupancy; single occupants are offered one free hotel night.

World Traveller roundtrip fares must be booked and purchased seven days in advance and are non-refundable. Fares may be higher for other travel dates and from other U.S. departure gateways. Weekend (Thursday-Sunday) surcharge applies at $30 each way. Fares are subject to government approval and do not include government fees and taxes from approximately $165-$250 and a $2.50 September 11 Security Fee.  Minimum stay of Saturday night is required and maximum stay is 11 months.  Other significant restrictions apply.

Free UK hotel offer is valid for a maximum of two nights based on double occupancy.  Rates for additional nights, other room types and other travel periods will be higher.  Hotel accommodation must be booked and purchased with British Airways roundtrip published airfare originating in the U.S. during the promotional period.

Further information on this promotion, including details on other hotels within the six sale cities, is available by visiting the airline's website,
www.ba.com/freehotel.


---
YOUNTVILLE'S 20TH ANNUAL FESTIVAL OF LIGHTS  
FIRES UP THE HOLIDAY SEASON   
Go Off-Grid with a Month-long Celebration of Food, Wine, Arts & The Big Guy in Red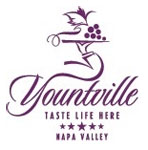 Forget the urban holiday stress and head to the vineyards of Napa Valley for a country-style celebration boasting world-class food, wine and the arts. Kicking off Friday, November 28, 2008, Yountville's 20th Annual Festival of Lights delivers home-spun fun throughout the month of December. Add to the mix the town's six Michelin stars and 20+ wineries tucked within four square miles and the season just became a bit brighter. 
Go off grid with the kids and tap into a full line-up of holiday fun. The season hits a high note with a procession of thousands of twinkling lights transcending the town into a show-stopping winter wonderland complete with carolers, elves, horse-drawn carriage rides, ice carving and a visit from the big guy in red. Admission is free; Tasting tickets for food and wine are $1 each. www.Yountville.com.
Visitors can tap into a variety of activities and off-season hotel rates starting November 28th with a block party certain to pique all of the senses. At 2:00 p.m., Santa arrives at his West Pole post where children can mix, mingle and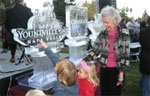 pose for posterity. Street side, 20+ wineries and the region's top tables (Bouchon Bakery, étoile, Redd, 25º Brix, Bistro Jeanty, Hurley's Restaurant & Bar, Bouchon, Pacific Blues, Mustards and Napa Valley Grille) serve up tastes along Washington Street while galleries, boutiques and restaurants open their doors for late night shopping and dining. At day's end, two lucky couples will win a luxury weekend getaway in Yountville, including accommodations, spa treatments, balloon rides, bike tours, dining, wine tasting and much more!
Yountville's annual holiday celebration is a magnet for visitors seeking the real deal. The town's charming European ambiance mixed with a classic California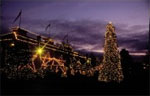 wine country beat is a perfect ticket for urbanites seeking an escape from the hectic shopping season. Throughout December carriage rides (weekends), late-night shopping and festive events unfold. For the avid oenophile, go green and grab a bike for a tasty trek of the area's wineries meriting Napa Valley's official 11th AVA. Key stops include Cliff Lede Vineyards, Domaine Chandon, Goosecross Cellars, Bell Wine Cellars and newcomers Girard Napa Valley, Blackbird Vineyards' Ma(i)sonry tasting room, Tamber Bey, Keever Vineyards, Gemstone and Morningside.
Other options abound including caroling above the clouds on a hot air balloon adventure, hammering down that handicap at the Vintners Golf Club, visiting the Napa Valley Museum or slipping into the Spa Villagio for a decadent mind/body experience. Nearby, the Lincoln Theater gears up with live performances.     
VISITOR INFO.
Site of Napa Valley's first planted vines (1838), Yountville sits at the epicenter of the region's culinary scene sporting the top-ranked restaurants, 20+ wineries and 10 lodging properties. An ideal base for the avid oenophile, Yountville offers the county's only hot air ballooning launch, five National Register of Historic Places sites, a microclimate pedigree with its own AVA and 20+ wine growers, world-class shopping and performing arts. Located 55 mi./88 km. north of San Francisco, travelers can arrive via scenic Highway 101 or via Napa County Airport, Sacramento (SMF), Oakland (OAK) or San Francisco (SFO) international airports. For more information and travel inquiries, contact the Yountville Chamber of Commerce at 707.944.0904 or www.yountville.com.
---
HOLLAND AMERICA LINE REVAMPS
BAR AMBIANCE ON FIVE SHIPS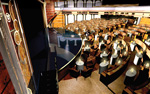 Centrally located bars and lounges aboard five Holland America Line ships are being upgraded and reconfigured to bring a new concept to the shipboard bar scene.  The highlight is a large, new space located in the heart of the ship, called Mix, that incorporates three specialty theme bars — Martinis, Champagne, and Spirits & Ales. These enhancements are part of a new $200-million Signature of Excellence upgrade to ms Statendam, ms Maasdam, ms Ryndam, ms Veendam and ms Rotterdam.
"A focus of this latest Signature of Excellence series of enhancements is our entertainment venues, where we've created the ultimate place to both socialize and be entertained," said Richard D. Meadows, CTC, executive vice president, marketing, sales and guest programs.  "Our guests are looking for an upscale, trendy spot where they can gather together and be part of this exciting new ambiance."
Mix and Mingle at Mix
An exciting new entertainment space called Mix is set to become the destination lounge where guests can meet and mingle throughout the day and night.  Mix is an open and inviting space anchored by a pianist providing entertainment for three distinctly themed areas.
The bubbly will flow at Champagne, which offers a variety of 20 different champagnes and sparkling wines from around the world. The centerpiece of this bar is a cool, ice-filled counter top chilling champagne bottles that invites guests to indulge by the glass or by the bottle served in traditional silver buckets.  This venue will offer events such as late champagne breakfast,        pre-lunch Mimosa and Bellini hour, champagne tea time and pre-dinner champagne hour with caviar canapés.  Champagne will be the ship's premier celebration venue.
Martinis serves up 25 Grey Goose martinis elegantly offered in individual shakers as well as a full range of cocktails.  Guests can also enjoy a martini flight made up of several mini martini concoctions. The martini flight includes Holland America Line's signature martini, the Yellow Tulip, a mixture of Grey Goose vodka, lychee juice, pineapple juice, guava juice, coconut cream and fresh lime juice. Other martinis included in the flight are the Peartini, Cosmopolitan, Sunshine Martini, Rum Sundae and High Tide Martini.  A house specialty will be a signature Martini for Two with aged Cognac served with a dish of caviar and traditional garnishes.
Spirits & Ales will feature an international selection of beers and premium whiskeys and brandies sure to entice even the most selective connoisseur. Here guests can drop by to enjoy a wide selection of beers on tap while watching sporting events or relax after some shopping in the nearby boutiques.
Dance the Night Away at Ocean Bar
The Ocean Bar will be enhanced to refresh its look.  Guests wanting to learn new moves or brush up on their ballroom dancing skills can sign up for lessons given by the Line's experienced staff.  Providing tunes from the Great American Songbook, The Neptunes — Holland America Line's resident three-piece music combo — will keep things lively as guests dance the night away and enjoy a cocktail in the luxuriously appointed lounge.
This $200-million phase in the Signature of Excellence commitment brings the latest innovations at sea to Holland America Line's Statendam, Maasdam, Ryndam, Veendam and Rotterdam.  The first of the extensive dry dock periods begins with the Veendam in spring 2009 and the last will be completed on the Maasdam in late 2010.  While in dry dock, ships will expand the aft deck to create a new resort pool concept, The Retreat. Enhancements will be made to all existing staterooms and additional staterooms will be added to the ships.  The ships also will introduce 46 innovative lanai staterooms with direct access to the Lower Promenade Deck. New spa staterooms near the Greenhouse Spa and Salon will offer special in-room spa amenities.  Overall, Holland America Line has committed $525 million to its Signature of Excellence program that redefines premium cruising.
For a cruise brochure or for more information, consult a professional travel agent, call 1-877-SAIL-HAL (877-724-5425) or visit www.hollandamerica.com.

---
AMAZING DESTINATIONS LAUNCHES
LUXURY RETREAT COLLECTION IN PERU
 
Amazing Peru launches their  new Luxury Retreat Collection in signature style this week, showcasing the absolute best of Peru in spectacular fashion.  These innovative, exclusive tailor-made tours create the perfect blend of the naturally stunning beauty and awe-inspiring sights of the country with the most luxurious accommodations and extra.  These stylish journeys are the first of their kind in Peru and absolutely ideal for the affluent traveler seeking an experience, and not just merely a vacation.
 
The Luxury Retreat Collection is resplendent with indulgences, including Peru's finest hotels, dining experiences at gourmet restaurants, private escorted tours with English-speaking guides, 24-hour concierge service, and personalized service at every turn.  The tours are designed specifically to allow each guest to nourish their soul with a journey of true self discovery, combined with absolute pampering- a true unprecedented experience in this part of the world. 
 
Originating in Lima, guests enjoy special touches including personal reception at the airport, private luxury car transfers to the airport, and suite-style accommodations at a five-star property, complete with fine champagne upon arrival.  Learning to love Lima like a local is easy, with a private guided tour the following day through its fascinating squares, cathedrals, art galleries, ancient structures, while sampling gourmet Peruvian cuisine throughout your days and nights.
 
The tours then progress to the world-famous ancient Incan cities of Cuzco and Urubamba, enjoying private tours, luxury surroundings and personalized service all the way. The tour then culminates with a visit to the breathtaking site of Machu Picchu, arriving in grand style via the Orient Express luxury rail, and retreating to a private villa in the evenings set in the majestic cloud forest, where butlers are able to attend to each and every need of the guests.
 
'This is a pioneering and definitive tour of Peru and our personal favourite in the whole of Latin America. Not only do you visit two lost cities of the Incas in absolute style and privacy but you are leant on head and foot at every residence throughout the trip.". Says Robert Lucaks, founder of Amazing Destinations.  "This is true pampering for the discerning traveller"
 
Special extras including private helicopter transfer, spa treatments, private dinners, additional private tours and more are but a request away with Amazing Destination's incredibly attentive staff and team of expert luxury tour planners.  Call v or visit www.amazingperu.com for more information.
 
Amazing Destinations Travel Group is the foremost Tour Operator in Latin America.  With over 18 years of experience in the Travel Industry, its offices span South America including operations in Peru, Ecuador, Galapagos, Brazil and Chile.
---
THE JOURNEY THROUGH HALLOWED GROUND
OFFERS VISITORS 400 YEARS OF HISTORY
ON ONE TANK OF GAS
175-mile Region Provides Unparalleled Opportunity to See—and Do—it All in One Trip

Where can you visit nine Presidential homes, many of the nation's best wineries, 13 National Park units, the largest collection of Civil War sites, shop, dine and stay in one of 16 historic Main Street communities, and hike, bike and explore scenic rivers, roads and landscapes? Only along the Journey Through Hallowed Ground, the 175-mile corridor that spans from Gettysburg, Pa., to Monticello in Charlottesville, Va. This region, known as Where America Happened™, holds more American history than any other region and can be seen in its entirety on just one tank of gas. Where else can you get 400 years of history on one tank?

As the summer comes to a close, and the fall foliage begins to lure travelers out for a long-awaited scenic drive, why not Take the Journey™ and enjoy some of the nation's most picturesque landscapes along the rolling Piedmont and the Blue Ridge Mountains—and learn about the 400 years of history held in this remarkable region. And while traveling, get to know what Thomas Jefferson, the town of Gettysburg, Iroquois Indians and a perfectly aged barrel of Virginia grapes have in common.

Now, more than ever, travelers are looking for a destination that packs excitement, adventure and a real "bang for the bucks". Are you a nature lover? Are you interested in visiting heritage sites and small towns? Are you traveling with family and looking for something that the kids—and their parents—will enjoy? Or, are you looking to attend some of the region's most exciting events, including the Waterford Fair in Waterford, VA, the Gettysburg Festival in Gettysburg, PA, or one of the many upcoming events at historic sites, parks, wineries and in communities across the region. The Journey has it all!

The Journey Through Hallowed Ground Partnership, the non-profit organization dedicated to raising awareness of the rich history in the JTHG region, has made planning a visit easy. With its interactive website, www.hallowedground.org, and guidebook, The Journey Through Hallowed Ground: The Official Guide to Where America Happened, visitors can plan their own unique itinerary based on themes like U.S. Presidents, African American history, natural history and scenic views. The guidebook, written by noted travel book author David Edwin Lillard, features twelve detailed maps of the corridor, county-by-county guides to the sites, attractions and back roads, and eight "Create Your Own Journeys" and Shops & Stops in historic downtowns, lodgings, wineries, restaurants, farmers' markets, antiques, live entertainment, galleries and museums.

Recently named the nation's 38th National Heritage Area, the Journey Through Hallowed Ground region has something for visitors of all ages with nine Presidential homes, the largest collection of Civil War sites, 16 historic Main Street communities, 13 National Park units, 73 National Historic Districts, significant African American and Native American history, sites from the French and Indian War, the Revolutionary War and the War of 1812, numerous scenic roads, rivers and landscapes and so much more.

The Journey Through Hallowed Ground Partnership is a non-profit organization dedicated to raising national and local awareness of the unparalleled history in the region, which generally follows the Old Carolina Road (Rt. 15/231) from Gettysburg, through Maryland, to Monticello in Albemarle County, VA.   
---
NEWS FROM UNWTO - World Tourism Organization
UNWTO welcomes Norway as a new member State
Madrid, 23 September 2008 - UNWTO is pleased to welcome the Kingdom of Norway as its 154th Member State, representing the 45th Member State within UNWTO's Regional Commission for Europe.

The Membership in UNWTO is part of Norway's national strategy for the tourism industry, which highlights the importance of the further development of the sector as a vehicle for economic growth, in addition to traditional industries such as fishing, agriculture or oil.

Norway's tourism strategy aims at increasing the revenues from the tourism sector, support rural communities through year-round jobs in tourism and to establish Norway as a sustainable destination, in line with one of UNWTO's major objectives.

From 2000-2006 international tourism arrivals to Norway registered an average growth of 4.1% per year, reaching for the first time almost 4 million international tourists in 2006.

In 1947, Norway was one of the 19 founding members of the International Union of Official Travel Organizations (IUOTO), the organization which preceded the modern UNWTO. The Ministry of Foreign Affairs of Norway officially submitted its application for full membership of UNWTO on 8 September 2008. In accordance with the UNWTO Statutes this membership enters into immediate effect.
---

ENJOY A PEACEFUL AUTUMN GETAWAY
ALONG THE SHORES OF THE
MEDITERRANEAN SEAON ITALY'S
AMALFI COAST WITH HOTEL RAITO'S
SPECIAL COST SAVINGS OFFER
VIETRI SUL MARE, AMALFI COAST – The jewel of Vietri Sul Mare, Hotel Raito, invites guests to enjoy the beautiful Amalfi coastline without the hassle of the summer crowds with its cost savings offer, the Autumn Break Package, featuring rates starting at €240 or $349* (U.S. dollars based on current exchange rate) double occupancy, per night, with a two-night minimum. Valid September 28-October 31, 2008, this special offers provides an approximate cost savings of up to 20 percent off the luxury hotel's standard rates while inviting guest to experience one of Italy's most idyllic destinations.
Autumn Break Package:
Valid September 28-October 31, 2008
€ 240 or $349* (based on double occupancy per night with a two-night minimum) (U.S. dollars based on current exchange rate)
Autumn Break Package Inclusions:
Deluxe accommodations in Standard Double guestroom

One welcome dinner (daily menu, beverages excluded)

Buffet Breakfast

10 percent discount on SPA treatments

SPA entrance fee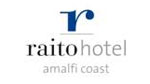 Originally opened in 1958, Hotel Raito continues to be the crown jewel of the Amalfi Coast, located in the quaint town of Vietri sul Mare. After completing a recent renovation the hotel now features Italian-contemporary décor, luxury amenities such as Frette linens, Expure SPA bath products, custom-tiled spacious bathrooms and plasma televisions. The guestrooms incorporate natural lighting to ensure a tranquil and relaxing atmosphere and the hardwood flooring throughout is elegantly decorated with majolica produced by local master craftsmen. As an added treat, guests will enjoy delectable Italian amaretto cookies each evening from the exclusive Lazzaroni line as a luxury turndown amenity.  Many of the 77 guest rooms and suites offer balconies and terraces with stunning views of the Bay of Salerno and the villages of Vietri sul Mare.
In addition to its luxurious guestroom accommodations, the hotel features three sea-view dining rooms including Il Golfo, which is one of the most celebrated restaurants of the region, offering a la carte Mediterranean cuisine in a refined atmosphere overlooking the Amalfi Coast and the Faraglioni of Vietri sul Mare. For formal events, the hotel offers Restaurant Luna Vietrese and a casual dining experience can be enjoyed at the charming Exlounge Bar & Grill restaurant, which is located poolside and offers a wide selection of light Mediterranean fare. Hotel Raito's also offers exquisite SPA facilities in its Expure SPA. Treatments included Turkish baths, sensory beds, hydromassage seats, coiffeur, relax area, solarium and massage rooms. The hotel also offers a complimentary shuttle service to and from Vietri sul Mare and the beach, and boat rentals, with or without a sailor, is also available for a cost.
---