Lark Hotels Expands to the West Coast With its Newest Addition, Blue Door Group – Inns of Mendocino
Lark Hotels, known for its rapidly expanding collection of modern and playful New England boutique properties, is heading west to Northern California.  As the newest Lark, Blue Door Group – Inns of Mendocino, brings a unique hotel experience to this scenic coastal town.  
Blue Door Group features 19 chic guest accommodations spread across three Victorian inns, each marked with a distinctive blue front door. Packard House, JD House, and Blue Door Inn are all within a few blocks of one another and host a rotating afternoon wine hour that allows guests a taste of each. Together, the properties combine luxury and historic architecture, accentuated by high ceilings and hand carved moldings, to create a refined and memorable vacation experience.
Blue Door Inn, with five rooms, was named the "place to stay" in Mendocino in the April 2012 issue of Food & Wine. Sleek mirrors decorate the walls, while the exterior is enhanced by graceful gardens. Interiors are crisp and bright, with high end linens and luxurious baths.
JD House offers eight rooms, sweeping views of the Pacific, and fragrant English gardens. Guests can warm their toes on crisp coastal evenings by the fire in the lounge or gaze at the rugged coastal cliffs as they linger over coffee on the spacious back veranda. The second-story Captain's Room features the largest private deck in Mendocino.
With signature pops of red and bold art pieces, Packard House offers four cheery and spacious guestrooms, as well as two cottages with private entrances that are available for weekly rental. Guests can lounge in Adirondack chairs in the inn's expansive courtyard.
Common amenities at all three properties include Lark's signature breakfast of curated small plates, plush beds layered with fine linens and piles of pillows, fireplaces, complimentary WIFI, Apple TV, and iPads pre-programmed with local attractions.
Mendocino and its historic village, which is listed on the National Register of Historic Places, is an ideal option for a Northern California getaway. This mellow coastal enclave offers an array of outdoor and adventure activities, artisan shops, galleries, boutiques, world-class eateries, and some of the state's best seasonal whale watching – right from the coastal cliffs. And for oenophiles, nearby Anderson Valley is a world-class wine destination that's far less crowded than its southern sisters.
Nightly rates at Blue Door Group – Inns of Mendocino are from $150 per night depending on the property and time of travel.
About Lark Hotels
Blue Door Group – Inns of Mendocino is a Lark Hotel. Lark Hotels is a collection of boutique hotels located in sought-after spots. Additional Lark Hotels include Whitehall, Camden, ME; Captain Fairfield Inn, Kennebunkport, ME; 76 Main, Nantucket, MA; 21 Broad, Nantucket, MA; The Attwater, Newport, RI; Gilded, Newport, RI; Pomegranate Inn, Portland, ME; Ale House Inn, Portsmouth, NH; and The Break, Narragansett, RI.
Lark Hotels embrace the locations they are in, but in playful, unexpected ways. Think "sense of place" with imagination and a touch of mischief. Each Lark Hotel invites guests to experience modern luxury in the heart of an iconic destination, to feel the pull of a nostalgic getaway while surrounded by today's amenities and to find attentive service when they want it and privacy when they don't.
For information on Lark Hotels, the "On a Lark Club," and the hotel collection please visit www.larkhotels.com.
__________________________________________________________________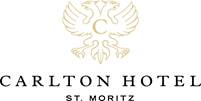 Second-friendliest luxury hotel in Switzerland
At "Prix Bienvenu" Carlton Hotel St. Moritz was voted second best in the category "Luxury Hotels"
During the awards ceremony for the Prix Bienvenu at Schweizer Ferientag (Swiss holiday industry event) on April 22 in Zermatt, the Carlton Hotel St. Moritz was voted the second-friendliest hotel in the category "Luxury Hotels".  
This was already the third time that the Prix Bienvenu – the "Hospitality Oscar" – was awarded at Schweizer Ferientag in Zermatt in the categories of Small But Cosy Holiday Hotel, Large Holiday Hotel, City Hotel, Luxury City Hotel and Luxury Hotel. The Carlton Hotel St. Moritz came second in the category of Friendliest Luxury Hotels in Switzerland. Special praise was given to the attentive management team, courteous receptionists and butlers and, above all, the outstanding cuisine.  
Feedback received from guests on more than 250 review websites was used to automatically qualify all hotels with more than 70 individual reviews for the award, with the three best-ranked hotels being personally inspected by a panel of experts. Decisive factors included attentiveness, warmth, empathy and helpfulness of staff. "Friendliness is a matter very close to my heart which is not something we teach staff but rather something which should come naturally to them!" says Dominic Bachofen, Manager of the Carlton Hotel. 
The Prix Bienvenue jury consists of representatives of Schweiz Tourismus, hotelleriesuisse, GastroSuisse, Swisscard, Ecole hôtelière de Lausanne, University Bern as well as media partners Schweizer Illustrierte and L'illustré.
________________________________________________________________________]
PRIVE JETS . . . CHARTER COMFORTS
Privé Jets sets the standard for private jet service with their On-Demand Jet Charter services. Their dedicated team of highly trained, multilingual travel consultants and affiliates around the world are available 24/7 to ensure a personalized, enhanced experience for their clients. Privé Jets are the leading provider of global private aviation and jet charter travel for both leisure and corporate itineraries.
With the addition of their Jet Setter program, customers can enjoy the added benefits of discounted hourly rates, a personal travel consultant, 24/7 concierge services, and no additional fees. The best part about the Jet Setter Program is that customers are not locked into any operational zone. There is no other private jet charter program that can fulfill all your needs and wants quite like Privé Jets. 
ABOUT PRIVE JETS
Privé was founded in January 2007 and was created based on a need for experts in the private jet charter world. We combined our knowledge of aircraft and our knowledge of the logistics of global aviation, to create a company culture that is client focused. We work to ensure our clients get only the best plane for their flight but also the best price in the market. 
As an award-winning private jet charter company, and proud INC 5000 company, Privé Jets strives to provide the highest level of personal service while offering meaningful experiences for all of their private jet charter customers worldwide. Don't make the mistake of settling for sub-par service to book your next vacation. Fly superior with Privé Jets. Visit www.privejets.com to learn more about the company.

__________________________________________________________________________________________
SCUBA SHOW TO FEATURE FILM FESTIVAL, COOKING DEMOS,
COMMUNITY ART AND MORE
The 28th Annual Scuba Show Returns to Inspire Outdoor Adventurists, Eco-Enthusiasts, and Aspiring and Experienced Divers Alike on June 6-7

Designed to spark curiosity, inspiration and excitement, the 28th annual Scuba Show will feature a weekend filled with fun and discovery at Long Beach Convention Center on Saturday and Sunday, June 6-7, 2015.
 
Along with $34,000 in door prizes to be given away, the Scuba Show will showcase nearly 300 exhibitors and passionate diving experts representing unique dive locations from around the world.  As with every year, Scuba Show exhibitors are looking forward to talking one-on-one with Southern Californians. The 2015 will also feature entertaining and educational workshops and seminars all weekend covering topics such as history, adventure, marine life, diving physiology, underwater film and photography, local dive spots, foreign travel and marine conservation.
 
Returning as a Scuba Show favorite, the Scuba Chef Trevor Cook from California Diving News will teach how to "cook what you catch" and share his best sustainable seafood recipes by presenting live cooking demonstrations.
 
To further strengthen an already strong and passionate community, the Scuba Show will host an interactive community paint project. Similar to grid drawing, a whole photo is divided into small square chips and each attendee reproduces a small piece of the "canvas" to create a collaborative painting. The final, completed piece is sold and proceeds benefit the educational efforts of the Aquarium of the Pacific.
 
The Scuba Show film festival will highlight video footage and photo slide shows submitted by scuba divers from around the world. The film festival emphasizes some of the more unusual experiences of scuba diving such as remarkable underwater locales or activities. In the past, the film festival has shown everything from coral and manatee encounters to dives in Lake Tahoe and Truk Lagoon.
 
Perhaps the most anticipated event at Scuba Show is the annual Saturday Night Party at the beautiful Shark Lagoon at the Aquarium of the Pacific. This exciting, after-hours party is free to enter with a Scuba Show admission and will give attendees opportunities to have hands-on encounters with sharks, rays and crabs as well as opportunities to explore penguin and sea lion habitats. Food and drinks will be served and attendees will be delighted by a live performance of "The Ultimate Elvis Experience". To top off the night, big-time prizes will be raffled and auctioned off to benefit the Aquarium of the Pacific.
 
The 2015 Scuba Show will take place on Saturday, June 6, from 10 am to 6 pm, and Sunday, June 7, from 10 am to 5 pm at the Long Beach Convention Center, located at 300 E. Ocean Blvd., Long Beach, CA 90802. Tickets are available online at scubashow.com/attendees/tickets and will also be sold at the door. One day tickets for the show range from $12 (exhibit hall) to $37 (exhibits plus seminars), and two day passes are $74. For discounted tickets, purchase online in advance. For more information, please visit www.scubashow.com.
____________________________________________________________________
La Fayette's Hermione Arrives in America on June 5, 2015!
The replica of La Fayette's frigate, L'Hermione, is about to complete its transatlantic crossing of 3,819 miles from Rochefort, France in the Poitou-Charentes region to America. She will sail into Yorktown, Virginia, early morning this Friday, June 5, 2015—the first stop on an 11-city visit along the coast of the United States, before her mid-August return home to Rochefort.  For details visit www.nyhistory.org
Hermione Itinerary and dates:
JUNE June 5, 6, 7 Yorktown, VA (Riverwalk Landing Dock)
June 9 Mount Vernon, VA (ship at anchor)
June 10, 11, 12 Alexandria, VA (city dock)
June 16, 17 Annapolis, MD (city dock)
June 19, 20, 21 Baltimore, MD (adjacent USS Constellation & Pride of Baltimore)
June 25, 26, 27, 28 Philadelphia, PA (with Tall Ships America/Independence Seaport)
JULY
July 1, 2, 3, 4 New York, NY (South Street Seaport, Pier 15)
July 6, 7 Greenport, NY (with Tall Ships America )
July 8, 9 Newport, RI (with Oliver Hazard Perry – Fort Adams)
July 11, 12 Boston, MA – (Rowe's Wharf)
July 14, 15 Castine, ME
July 18 Lunenburg, Nova Scotia
_________________________________________________________________

www.Alitalia.com
____________________________________________________________________
---