US Warning 
US Government issues travel warning on Caribbean Airlines Guyana US February 10, 2014
______________________________________________________________
Sense of Style
The Artisan Group - Gifts from Many Destinations
THE ARTISAN GROUP
Finest Collection of Handcrafted Gifts Positively Position Artisans
Meeting Valeria Guerrero and the ladies from The Artisan Group at special gifting events is always a happy experience. These women are dedicated to promoting the beautiful works of artisans through The Artisan Group.
The Artisan Group®  is on a mission to introduce Hollywood to the best of the handcrafted movement. They  do it by providing owners of artisan businesses the chance to introduce their products to celebrities, industry leaders and members of the press through participation in celebrity gift lounges such as those leading up to The Academy Awards*, The Golden Globes* and The Primetime Emmys*. Because The Artisan Group takes a collaborative approach to participation in these lounges, a marketing opportunity that would be prohibitively expensive for most small companies becomes surprisingly affordable.
Members of The Artisan Group showcase an array of handcrafted products, including jewelry; bath and spa products; designer stationery and paper goods; crocheted accessories; children's apparel; purses and totes; hand-poured candles; hand-bound books and journals; illustrations and paintings; hand-dyed scarves; fine art photography; hair accessories; and pet accessories and toys.
The Artisan Group also offers members guidance in sales, marketing, social media and public relations. For nearly three years, our experienced event representatives have acted as spokespersons and ambassadors for countless artists at Hollywood's top gift lounges, with fantastic results. Because they know and trust us, most celebrities will pose for a professional photo with our artisans' products.
Participation in The Artisan Group is by invitation only. The result is an exclusive, close-knit community of talented artisans who exhibit excellence of product, great product photography, impressive branding and online shop presence, unique products, an established online sales record and products appropriate (size-wise) for gifting. Visit: www.TheArtisanGroup.org.  BC.
Gris Gris Factory Jewelry Designs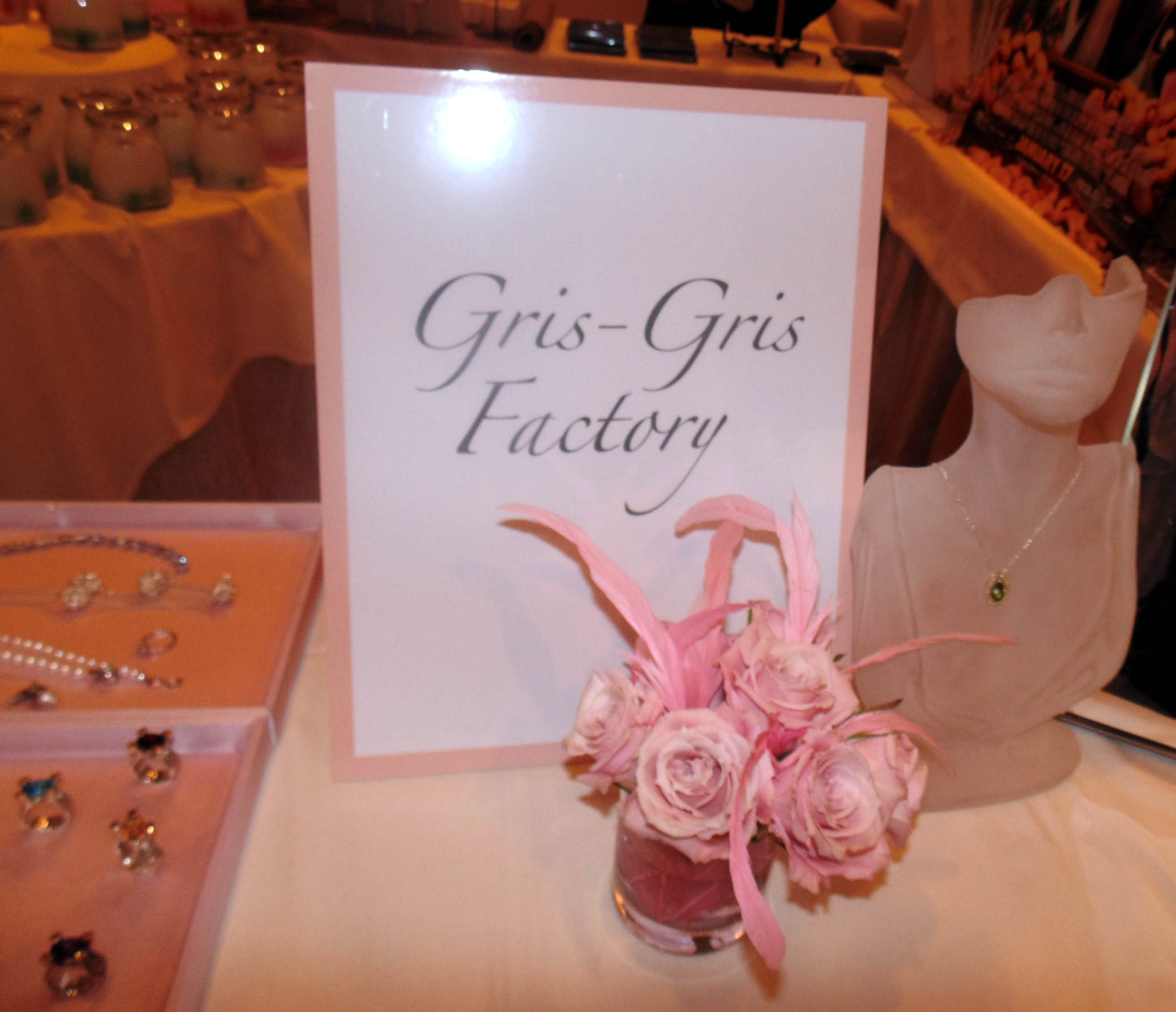 GRIS-GRIS FACTORY MONTREAL DESIGNS PLEASE HEART & SOUL
By Bonnie Carroll
During a visit to the Golden Globes Oh Canada luxury gifting suite I met a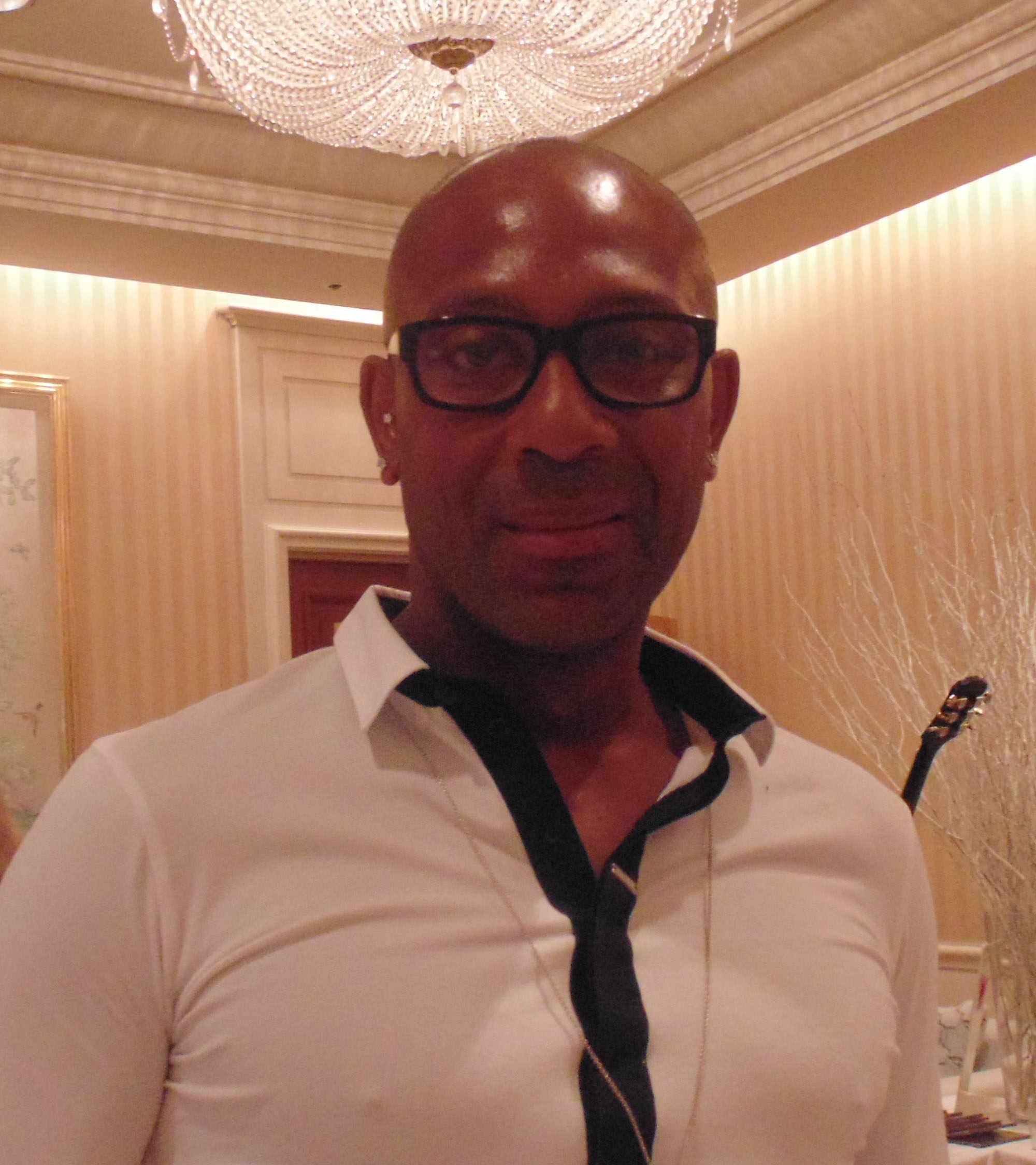 charming and talented designer named Barry Richard from Gris-Gris Factory in Montreal, Canada. Barry was born on the Island of Antigua in the Caribbean, and incorporated his worldly life experiences, including spiritual, in his uniquely beautiful and delicate jewelry designs. 
Richard's love for the spiritual and sharing it with his customers has manifested in a collection of truly exquisite jewelry for men and women. He has a meaningful little trinket to peak the curiosity of anyone who has lived on this planet or possibly spiritual plane. We were completely charmed by this creative and inspiring designer, and look forward to seeing his new designs in Montreal.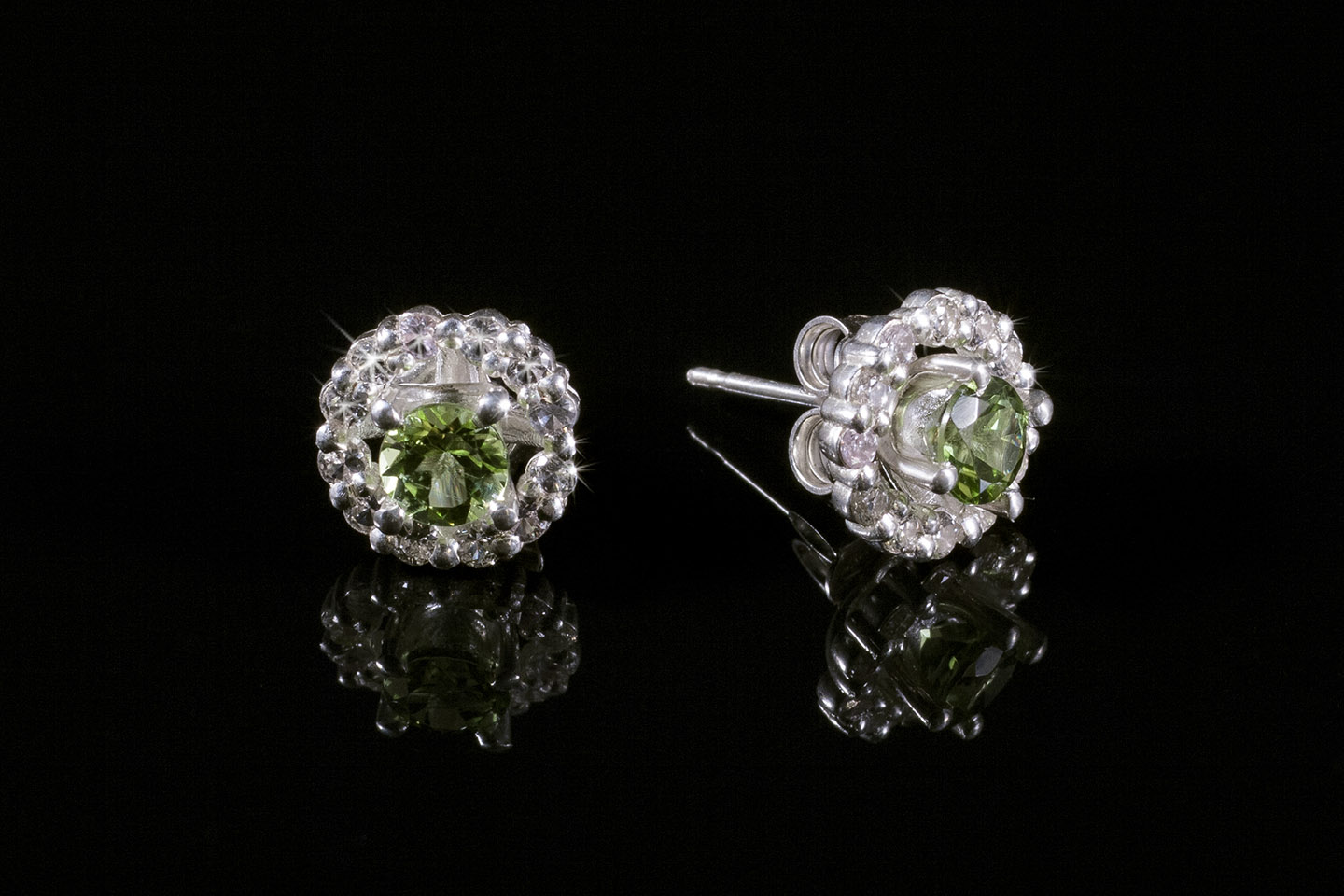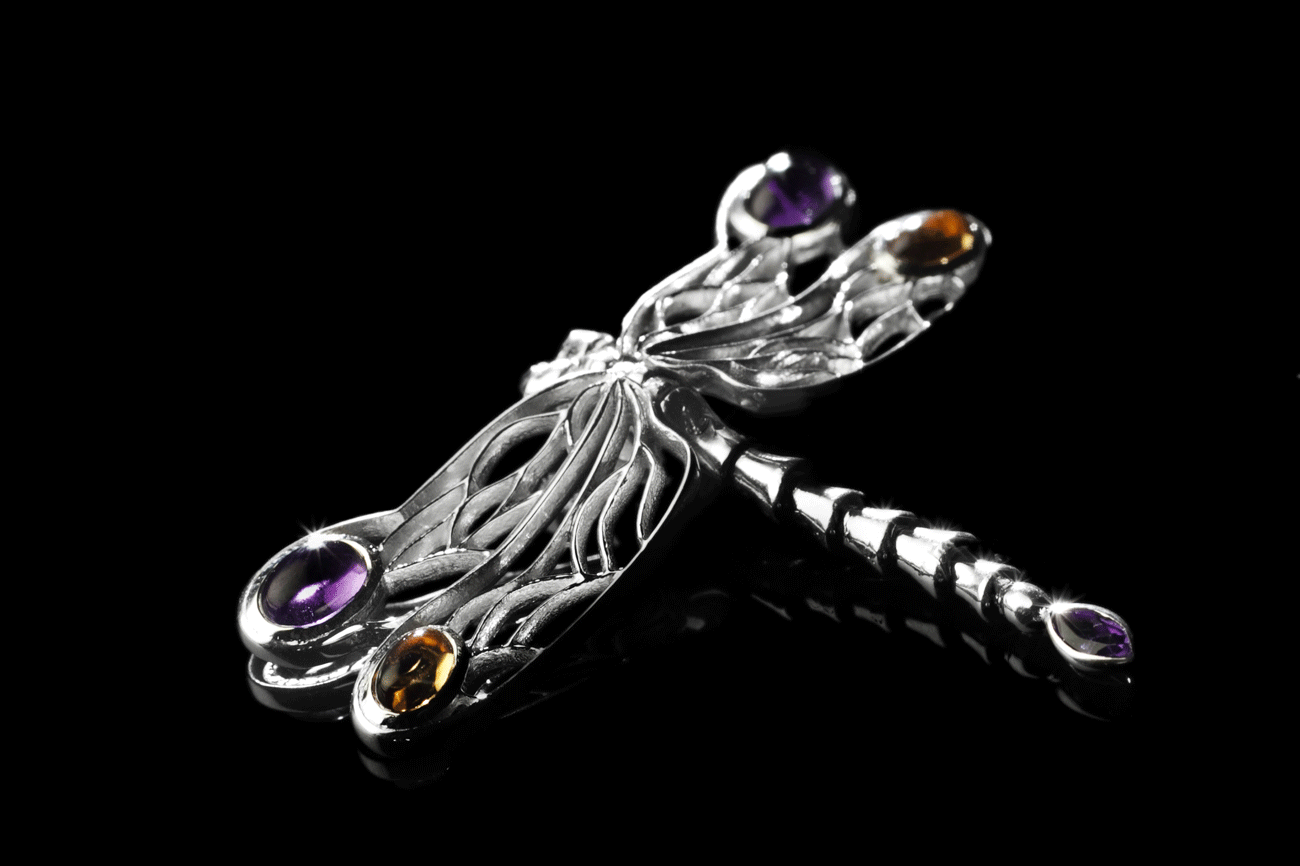 The name comes from Gris-Gris, which is an amulet originating in Africabelieved to protect the wearer from evil and can even bring luck. It consists of a small cloth bag and contains a ritual number of small objects, worn on the person. In other words, it is a sachet of luck-filled charms!
Gris-Gris is the Brainchild of owner and fine jewelry designer Barry Richards, the brand was created to celebrate spirituality, tradition, superstition and all things beautiful. Gris-Gris Factory prides itself on working with local artisans and ethically sourced materials all while providing an awesome customer experience.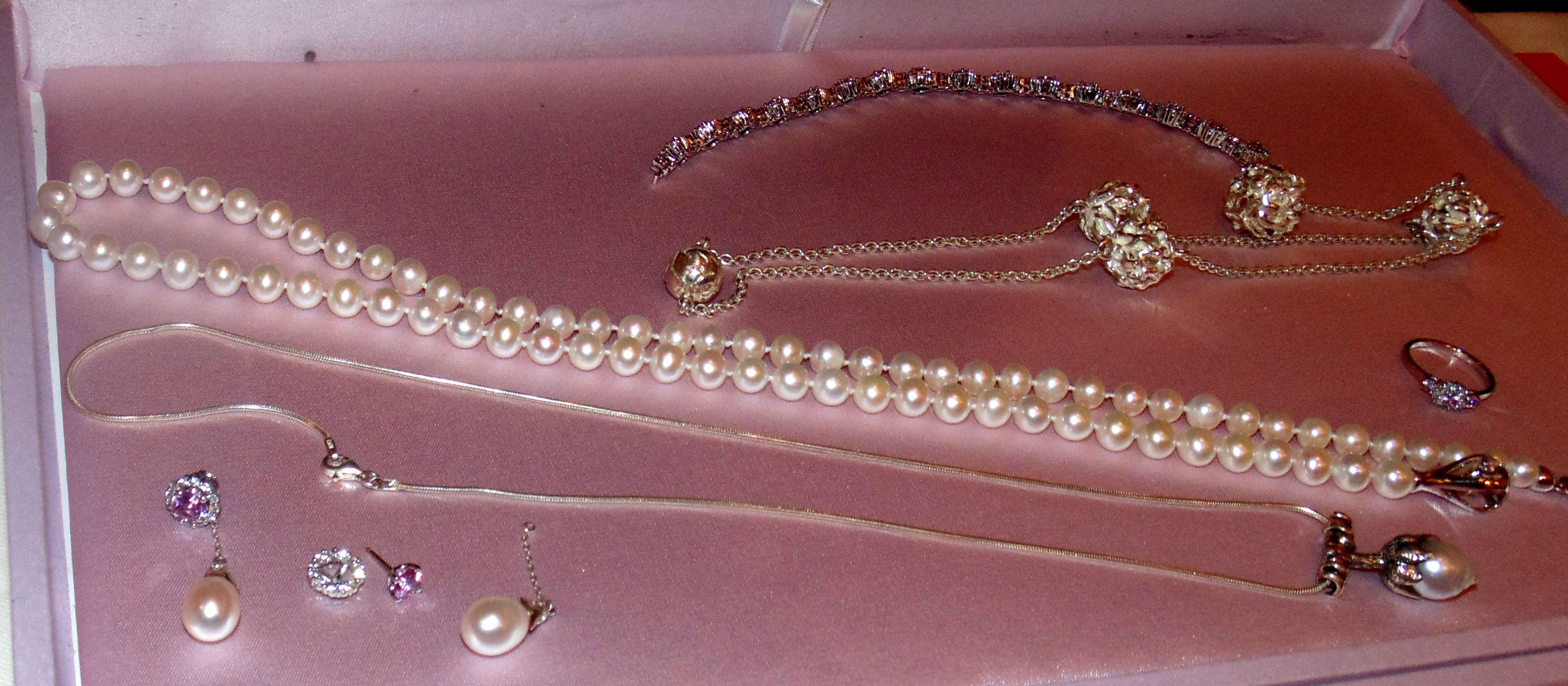 Combining his studies in the psychology of religion and his passionate pursuit of education in gemology, Barry Richards feels that Gris-Gris Factorybrings full circle the more important things in life: a sense of inner consciousness and connectivity through creativity, for both he and his clients.
No stranger to the business world, Barry has had successful retail co-ventures extending from the Caribbean to China, while he draws further creative inspiration from his interests in fashion, photography and even martial arts.
For information visit: www.grisgris.ca.
_________________________________________________________________
ROLFBLEU STYLE ON THE MOVE
By Bonnie Carroll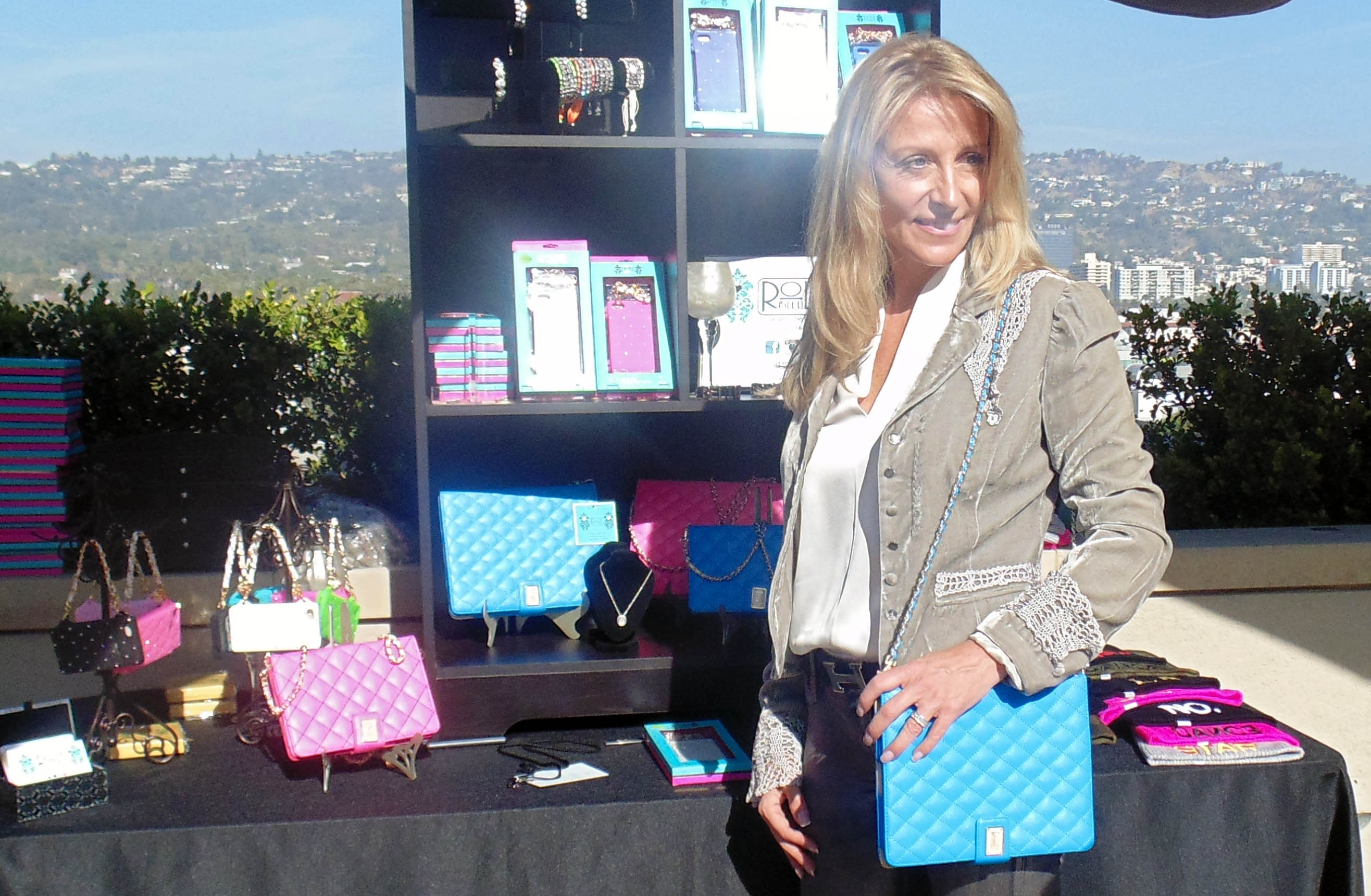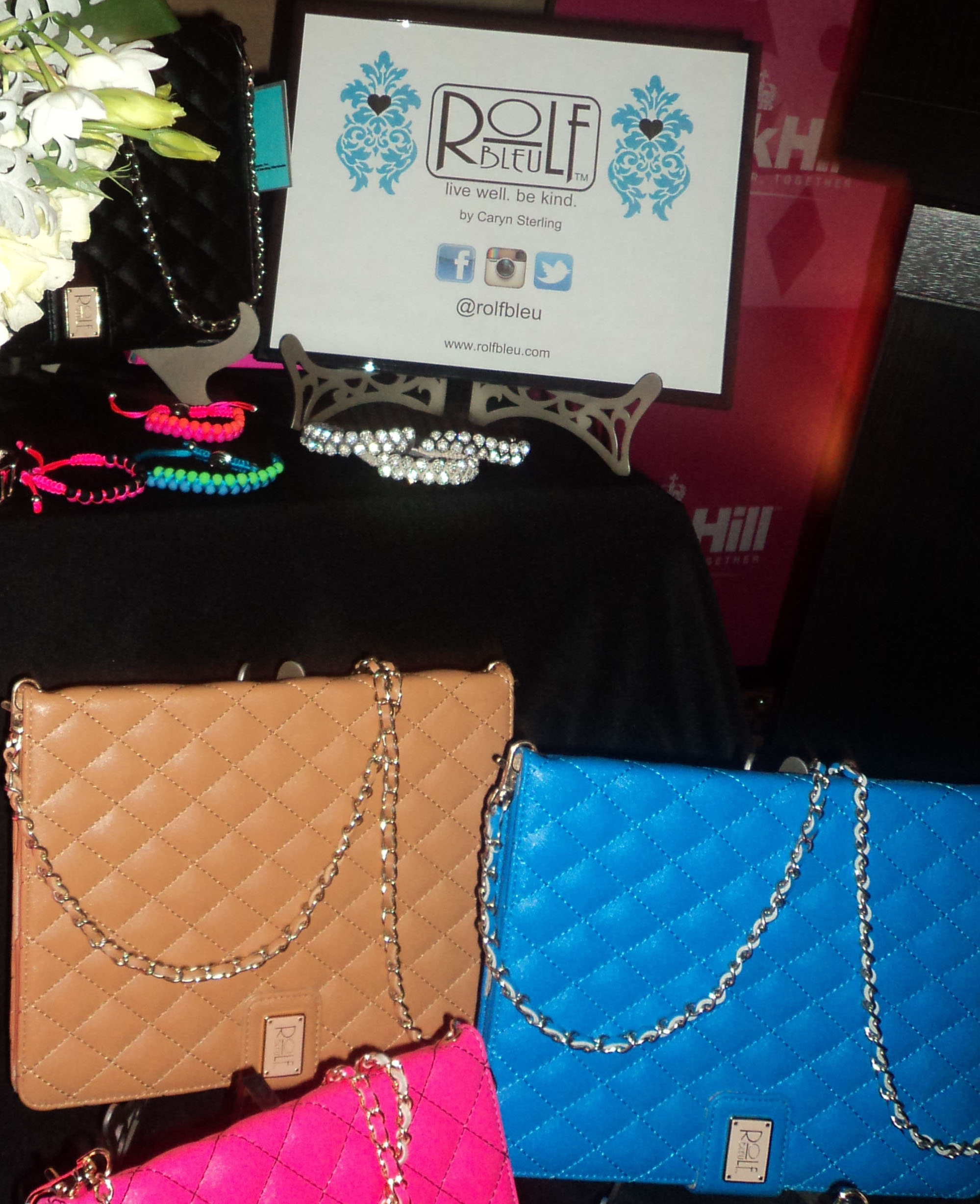 Meeting Caryn Sterling at one of the GBK Productions gifting suites this year was such a pleasure. This delightful and talented woman has  designed some very chic items for girls and women that look good, are functional and deliver her message. Rolf Bleu is dedicated to designing & manufacturing fashion forward products that deliver the messaging. Live Well. Be Kind.
The Rolf Bleu brand is dedicated to providing a vehicle for positive messaging through fashion. To offer the best of the trends...up a notch! To make all good things and thoughts fashionable. To live well. To be kind. Recognizing yet another trend, MYZOS creator Caryn Sterling had a vision to utilize fashion to communicate all things positive. Tag lined "live well. be kind.", Rolf Bleu takes positive thoughts to a new level.
Caryn Sterling is renowned for creating trend setting, quality designs for  contemporaries who have a sophisticated eye for fashion. Her Rolf Bleu collections, as well as private label designs, can be found in stores from the US and Venezuela to Australia and Hong Kong. Brand extensions are soon to be released. Follow Rolf Bleu and stay ahead of the curve.
Her designs are being worn and carried by women everywhere, including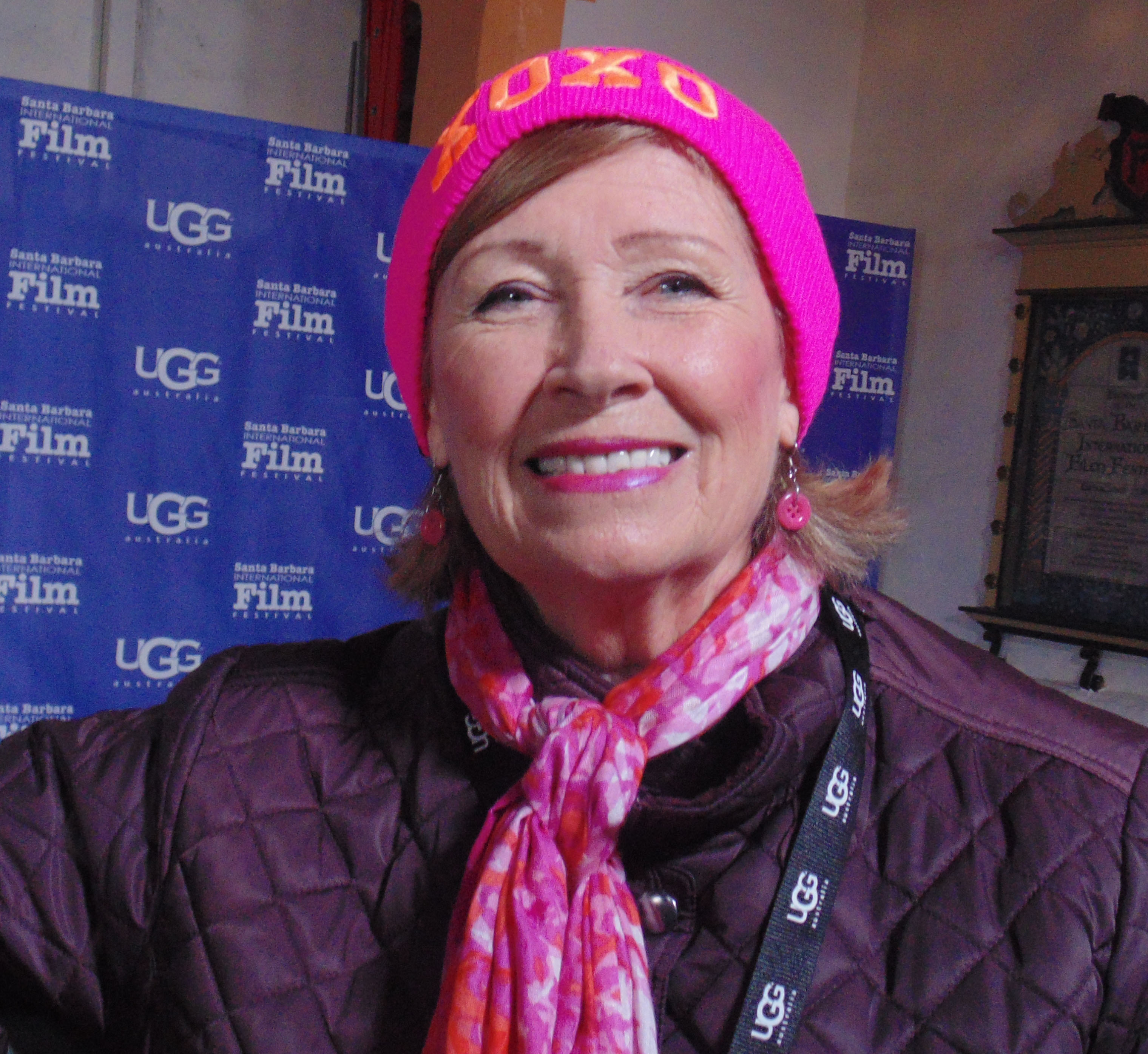 photo journalists like myself who love the statement Sterling's message is carrying around the world. Her iPhone and iPad cases can be seen throughout airports everywhere and are a favorite with ladies on the move from place to place. (On red carpet in RolfBleu).
For detailed information visit: www.rolfbleu.com
___________________________________________________________________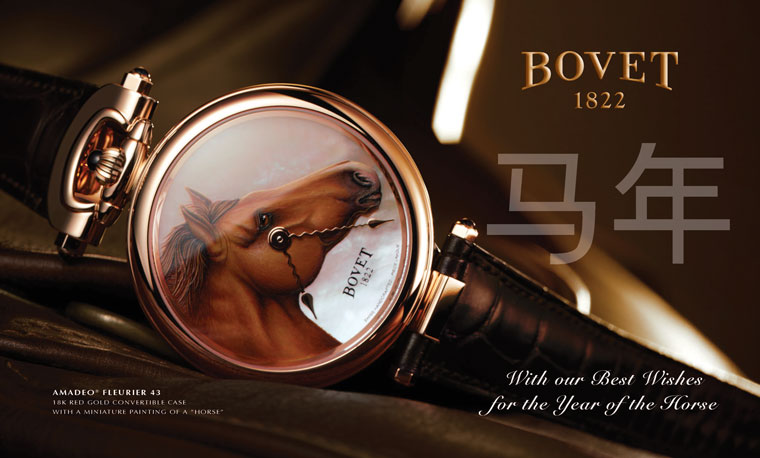 Happy Chinese New Year from BOVET 1822
In honor of Chinese New Year, the year of the horse, Mr. Raffy and BOVET 1822 have created a unique piece that is the only one of its kind. The Amadeo Fleurier 43 is presented in 18 karat red gold, featuring a miniature painting of a horse on a white mother-of-pearl dial.  The meticulously detailed miniature painting was done by hand under microscope by a skilled Bovet artisan.
As with other timepieces in the Amadeo® series, the Amadeo® case allows the timepiece to be converted without tools from a wrist watch to a table clock or pocket watch. The timepiece will now embark upon a much anticipated US tour.
 About BOVET 1822:
BOVET 1822 is a Swiss "Maison" of luxury timepieces whose origins date back to 1822, the year in which Edouard Bovet founded their workshop in the picturesque Val-de-Travers region of Switzerland. BOVET is renowned for its pocket watches manufactured for the Chinese market in the 19th  century. Today, under the guidance and ownership of Pascal Raffy, a visionary with a passion for Haute Horologerie, BOVET is thriving manufacturing unique timepieces distinguished by their pocket watch inspired form. From extraordinary complications such as tourbillons and minute repeaters, to rare artisanal crafts such as enamel painting and "fleurisanne" engraving, each BOVET timepiece is brought to life under the practiced hand of a BOVET master watchmaker. With a highly limited production annually, BOVET seeks to preserve and cultivate the art and craft of traditional watchmaking, while delighting connoisseurs and collectors.
For additional information please visit:www.bovet.com
____________________________________________________________________
Travel News
 SPRINGTIME ROMANCE ON LAKE COMO AT VILLA D'ESTE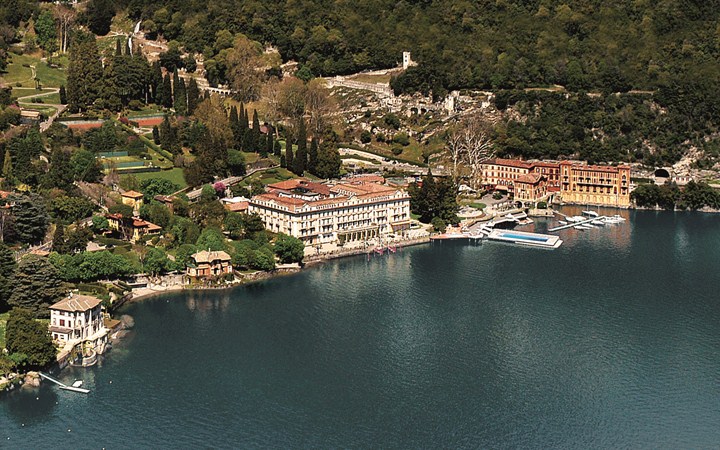 Have a romantic visit at Villa d'Este on Lake Como for one of the most romantic and unforgettable trips of your life. The magic of this enchanting hotel and beautiful setting will be with you in your mind and heart forever.  The hotel reopens March 6, 2014.
 Visit to include three-night stay in Executive Room with park/garden view, fullbuffet breakfast at the restaurant, Italian Spumante and flowers in room upon arrival, welcome gift from the hotel General Manager,  three 3-course meals at the Veranda (jacket required for dinner) or Grill (beverage not included),  free use of the sport facilities at Villa d'Este Sporting Club, VAT and service charges. 
Visit their site for special romantic packages www.villadeste.com.
_________________________________________________________________
Elegant Travel by Rail
                    CALZEPHYR RAILCAR & COLONIAL CRAFTS CHARTERS
New Tours in 2014
Sneak peek of  2014 product line showcases Opera Tour to Santa Fe,
Special Events in 
Sante Fe New Mexico  and National Park Tours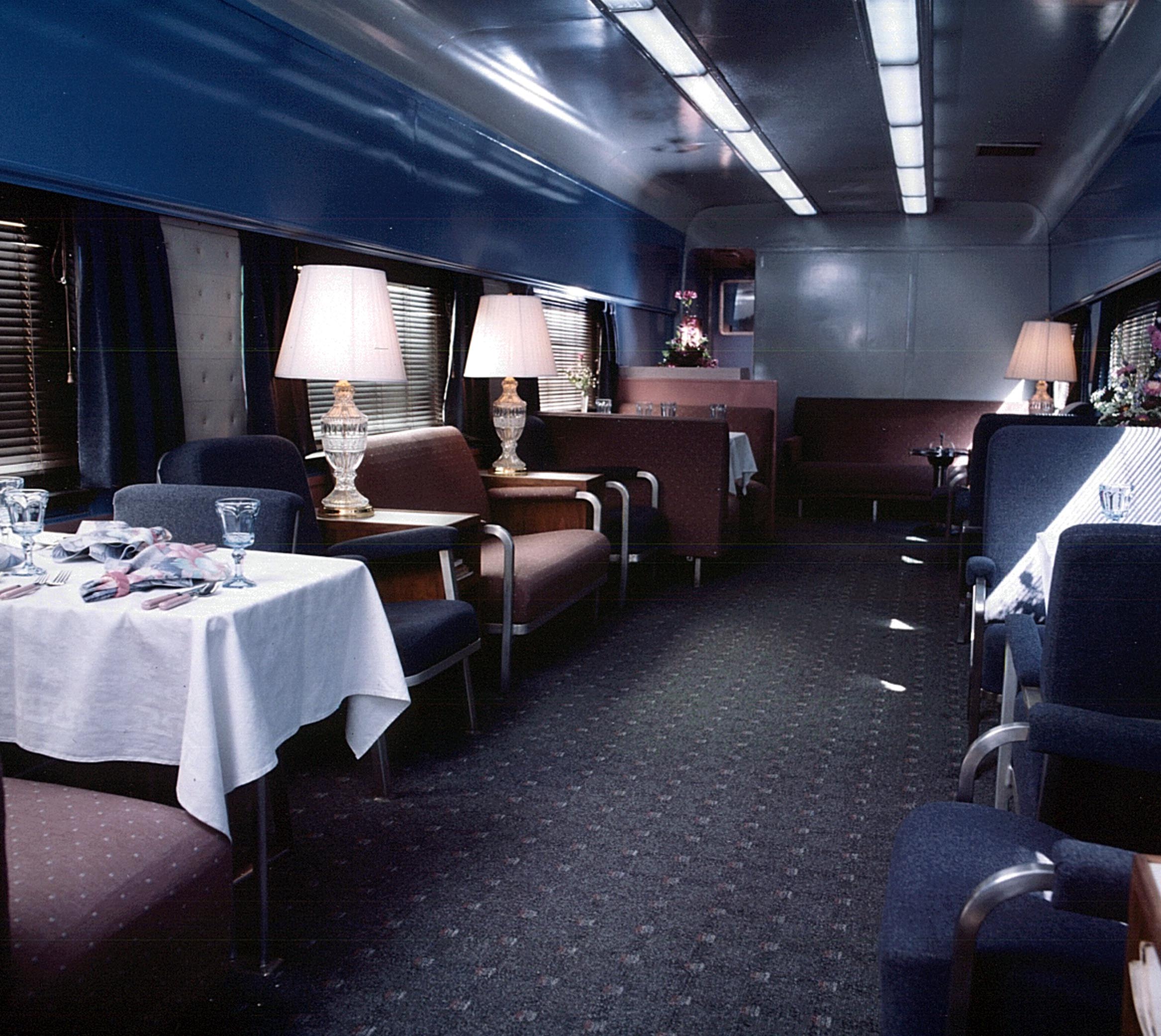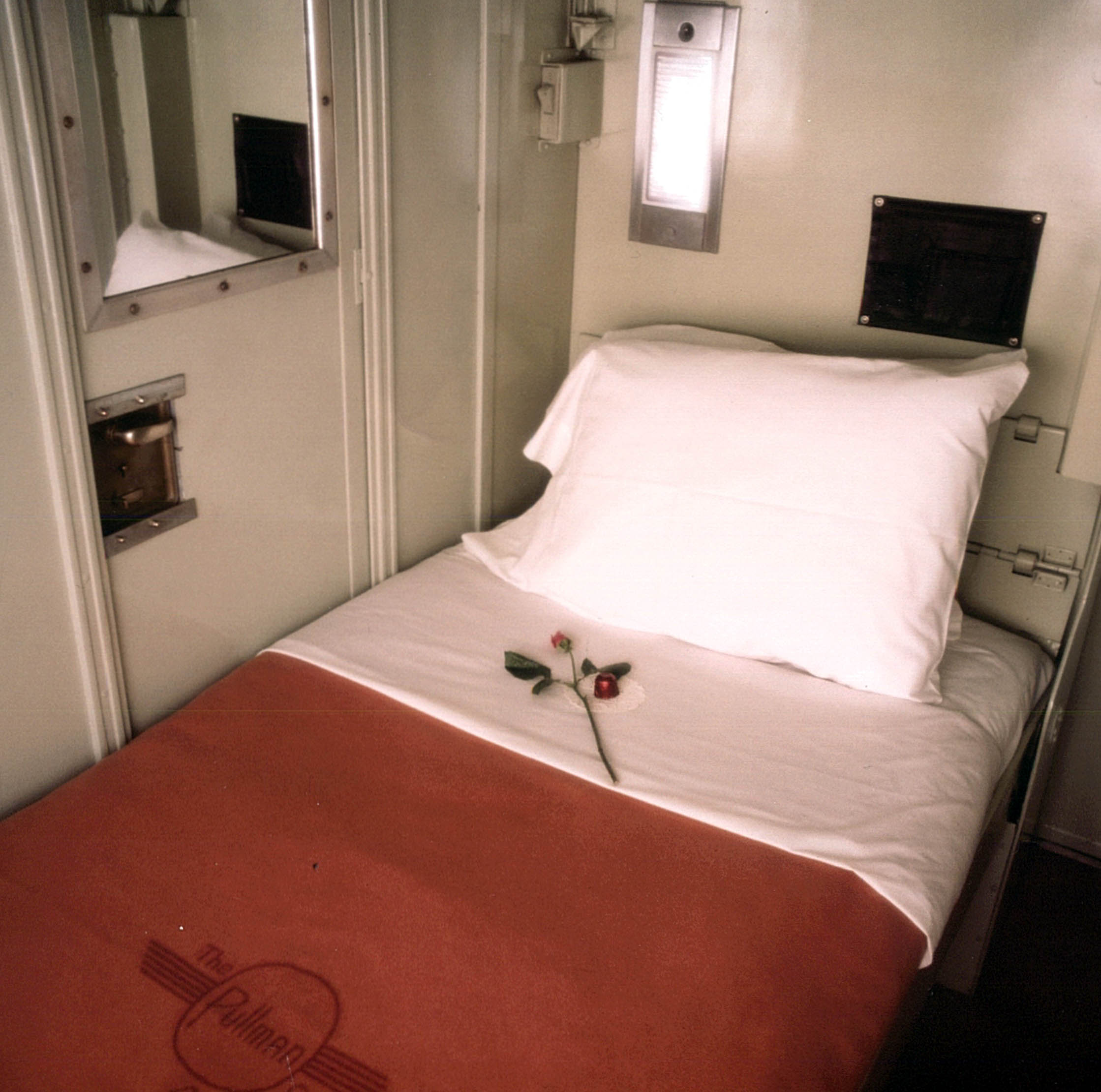 California based specialty travel charters team Calzephyr Railcar and Colonial Crafts Charters offer the finest amenities and touring opportunities for discriminating guests. Early booking offers will be made available in 2014 for U.S. train vacations. 2014 tour highlights include "A Night at the Opera" train tours to Sante Fe, as well as visits to local museums, points of interest and select restaurants. 
New packages include independent rail vacations to popular destinations across the United States and escorted tours during their trip of choice. Spring Trips include the Santa Fe Opera trip, with a visit and tour at the Georgia O'Keefe Museum, and a night at the opera at the renowned  Santa Fe Opera House. A proposed San Francisco trip may include an escorted tour in San Francisco, with dinner, tour of China Town & Nob Hill; specific details to be announced.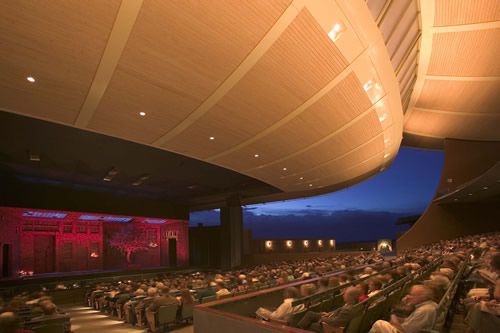 "National parks and rail travel are an exceptionall way to see America" commented Rod Fishburn of Colonial Crafts and and Burt Hermey of California Zephyr Charters. "Our tour
 to National Parks of the West is considered the to be the finest in value for 2014." "Our travelers will see the beauty of America up close and personal with stunning views of Yellowstone, Grand Teton, Grand Canyon, BryceCanyon, Glacier National Parks and more." For more information visitCalifornia Zephyr & Colonial Coach Charters atwww.CalZephyrrailcar.com
Private corporate, family or group events are their specialty. Let their experts help you plan your next business or personal train vacation or event. For the entire collection of exciting train vacations online with detailed itineraries, departures and pricing contact the rail charter specialist at 714-751-2032 or book online at wwwcalzephyrrailcar.com.
_________________________________________________________________
15TH MONTREAL EN LUMIERE FESTIVAL
Spectacular Light Show in the Quarter
February 29 to March 2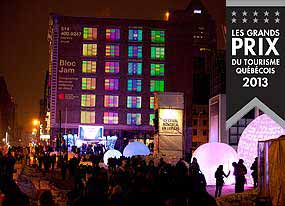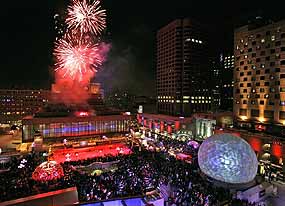 Revel in an atmosphere of light and warmth in the middle of winter. Hundreds of exceptional gastronomic and wine tasting activities, shows (music, dance, theater, circus...) and a free outdoor illuminated site in the heart of the Quartier des spectacles.
QUARTIER DES SPECTACLES 

Bordered by René-Lévesque, Sherbrooke, City Councillors and St-Hubert Sts.  Montréal 
http://www.montrealenlumiere.com
___________________________________________________________________
Luxury Hotel in La Jolla Welcomes New General Manager
Pantai Inn in La Jolla, California is pleased to introduce Dallas King as the new General Manager. Managed by 
R.A. Rauch & Associates, Inc
. (RAR), this La Jolla jewel has made significant strides over the past year including the addition of 12 suites to the property. The addition of Mr. King compliments the continued growth for this luxury boutique ocean front hotel. 
Dallas King joins the RAR team from the Marriott Courtyard/Marriott Residence Inn in Carlsbad, CA where he was the Assistant General Manager. With nearly a decade of hospitality experience with Marriott, King's knowledge and expertise are a valuable asset to all areas of operations at Pantai Inn.
"Dallas is just the person we are looking for to enhance the Pantai Inn in the upcoming year" says Robert Rauch, president of RAR. "His well-rounded experience within the industry will be pivotal in the success of this property."
___________________________________________________________________
Fall in Love with San Diego Valentine Hotel Deals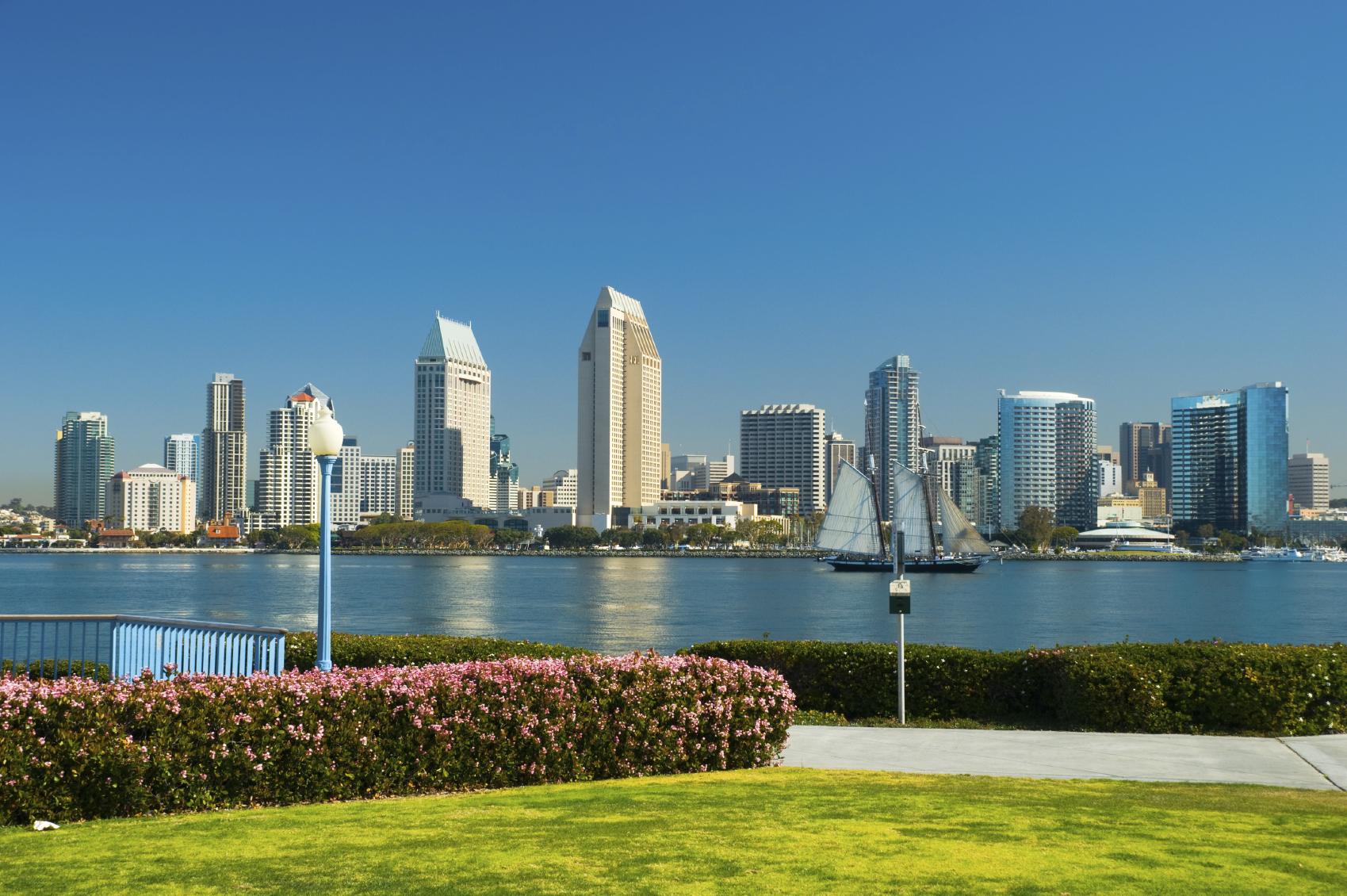 With spectacular scenery, sun-kissed beaches, world-class restaurants and luxury resorts, San Diego calls to all lovebirds looking for a romantic getaway. This February, special Valentine's Day offerings from San Diego hotels and resorts make it the perfect time to let Cupid's arrow fly and treat a special friend or loved one to a relaxing retreat or fun-filled adventure in romantic San Diego.
MODERN DAY ROMANCE
Log-in and tweet for the Twitter-Patter package at Estancia La Jolla Hotel & Spa with a Valentine's deal that includes overnight accommodations at this lush, garden estate and a $150 credit that can be used for spa treatments or dinner at Adobe El Restaurant. Guests also receive chocolate-covered strawberries, a bottle of private label sparkling wine, Twitter-themed cookie welcome amenity and two plush monogrammed robes with guests' personalized Twitter handle. The Twitter-Patter package rates begin at $499 per night available Feb. 8-24. For reservations, tweet "My heart wants to go #TwitterPatter with my sweetie at @estancialajolla." The hotel will then tweet back details on how to book. Package details are also available atestancialajolla.com.
TAKE THE PLUNGE ON VALENTINE'S DAY
Not just any couple can be swept away by the Hotel Del Coronado's Drop the Questionengagement package. The landmark hotel offers the ultimate in luxury including three nights in a Beach Village cottage suite, rose petals, Taittinger champagne and caviar welcome amenities, private butler and engagement concierge service throughout the stay, private candlelight dinner prepared by the Chef de Cuisine, private sailing brunch cruise, exotic car rental, and just before sunset, two sky divers will drop from the sky and parachute onto the beach with a banner asking, "Will you marry me?" Afterward, enjoy a private romantic dinner for two on the beach with a violinist, and later a couple's massage in your cottage, a $1,000 shopping spree at the Shops at The Del, dinner for two at 1500 OCEAN - voted San Diego's most romantic restaurant - and breakfast in bed daily. This package is $50,000 (subject to change) and requires 72 hour advance booking, available beginning Feb. 14. For reservations, click here.
ROMANCE AND RELAXATION
The Catamaran Resort Hotel and Spa on Mission Bay offers a Sweetheart package that includes a two-night stay in a standard room, California sparkling wine and chocolate dipped strawberries on arrival, two 50-minute spa treatments and spa gifts, and breakfast for two. Package rates start at $730. For reservations and restrictions, click here.
THE WAY TO A LOVER'S HEART
If you can't be in Paris this Valentine's Day, look no further than downtown San Diego'sWestgate Hotel, where a stunning lobby reflects the anterooms at Versailles and classic décor emulates the palaces of Europe. The Westgate offers several romance packages; the most luxurious is the Etre Amoureux package (English translation: "to make you fall in love all over again"). This package includes one-night accommodation in the Presidential suite or Governor suite along with a five-course dinner with wine pairing prepared by a private chef, butler service, a dozen red roses, love quotes, a bottle of Champagne and chocolate truffles, breakfast in bed and parking. The offer is available Feb. 14-15 for $3,100 and to book, click here.
During the month of February, the historic Lafayette Hotel in the hip uptown neighborhood of North Park offers the Some Like It Hot Valentine's package. Guests can choose either dinner and bottomless champagne for two or breakfast and bottomless mimosas for two, along with a special Lafayette intimacy kit and additional nights available at 20% off best available rate. Package rates start at $159 per night plus tax. For reservations, click here.
__________________________________________________________________________
Ireland's oldest city celebrates 1100 years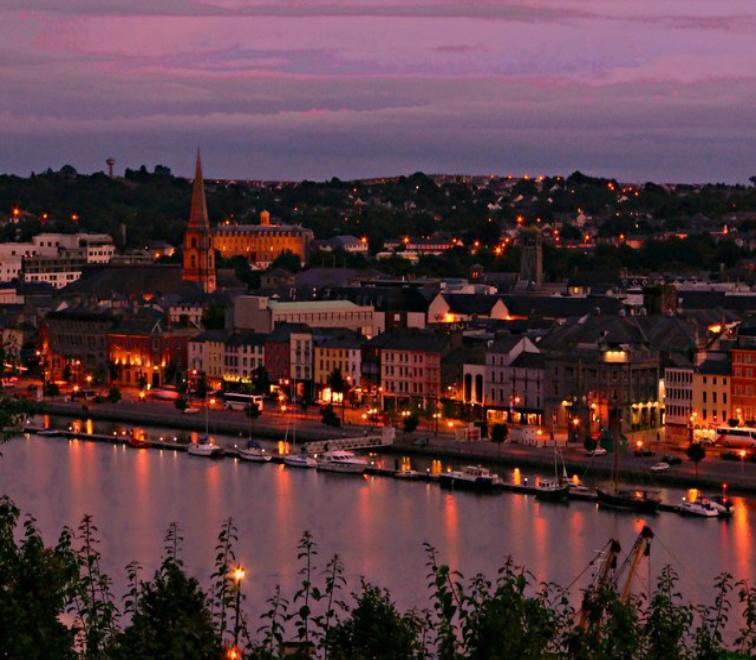 Waterford, Ireland's oldest city, will this year celebrate its 1100th anniversary with a year-long programme of special events.
Situated on Ireland's southern coast, the city was founded by the Vikings in 914 – its name derives from Old Norse Veðrafjǫrðr, meaning 'ram fjord'.
The events planned for the anniversary celebrations follow the completion of the Viking Triangle, Waterford's outstanding cultural and heritage quarter.
The Triangle encompasses buildings spanning 1,100 years of Irish urban history representing practically every period of architecture to have come to Waterford since the arrival of the Vikings.
It is surrounded by the original 10th-century fortifications and is home to three world-class treasures museums – the Bishop's Palace, Medieval Museum and Reginald's Tower. 
Throughout the year in the Medieval Museum there will be talks on different aspects of Waterford's long history.
In March the annual event commemorating the first unveiling of the Irish Tricolour flag in the city in 1848 takes place, as well as the vibrant St Patrick's Day parade.
But it's not all about history. March also sees a festival of contemporary music and a writers' weekend with Viking themed workshops.
In April the city will celebrate its cultural links with France in the Let's French Again festival, which invites people to sample French music, cuisine, cinema, literature and of course wine.
Opera buffs can look forward to a new Irish opera, The Invader, which will premiere in May at the Theatre Royal.
Local children will be getting involved in all sorts of events during the year including getting the opportunity to build a half-scale Viking boat.
Waterford's special year is looking ahead as well as looking back. Some 7,000 primary school children have had their photos sealed in a time capsule, which will not be opened for 50 years.
The Waterford 1100 time capsule will remain sealed and on view in the Viking Triangle until 2064.
Waterford is famous not only for its history and heritage but also for its lively festival scene which each year includes the Waterford International Music Festival (1-13 May) and the Spraoi street theatre festival (August Bank Holiday weekend).
___________________________________________________________________________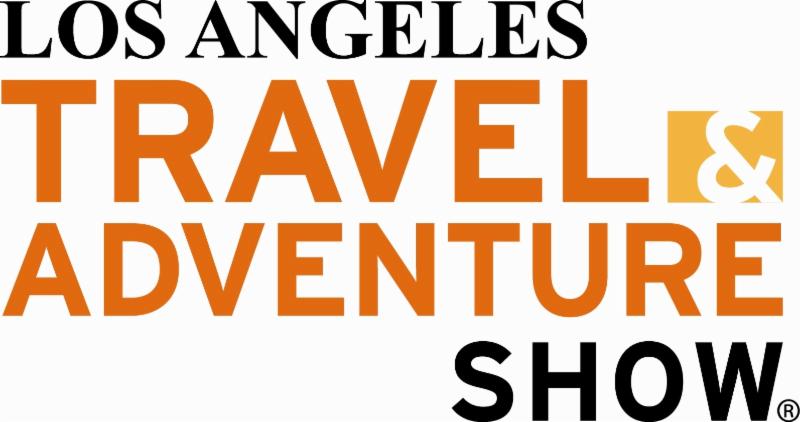 9TH ANNUAL TRAVEL & ADVENTURE SHOW PRESENTS EXCITING SOCIAL MEDIA CONTEST WITH BIG WINNINGS
Before February 6th, Facebook fans of the LA Travel & Adventure Show may enter a 2013 Vacation Photo for a chance to win a week rental on board Lake Powell's 75' Odyssey Houseboat. 
The Los Angeles Travel & Adventure Show has announced the details of its new Facebook Vacation Photo Contest that offers three individuals the opportunity to win great prizes. Facebook users simply have to choose their favorite 2013 vacation photo, upload the file, and enter to win. Participants are encouraged to alert friends and family to "vote for" the photo he or she has submitted because the three photos that garner the most qualifying votes will be the contest winners.
The Grand Prize includes a seven day/six night stay on the Odyssey Houseboat, two personal water crafts or a small boat. The Second Place winner will receive an 18 karat gold Pearl Pendant Necklace valued at $2,500 courtesy of South Seas Adventures!  Also from South Seas Adventures, the Third Place winner will receive a Pearl Bracelet valued at $300. 
The three entries with the most votes will also receive a Family Four Pack of tickets to the Los Angeles Travel & Adventure Show, February 8th and 9th, at the Long Beach Convention Center and will sit in the front row for Samantha Brown's Saturday speaking session at 1:30p.m. After her session, Samantha will reveal the winners.  
To enter, interested contestants must visithttps://www.facebook.com/TravelandAdventureShow?sk=app_515720611858523. 
Note: Contestant rules can be found here. 
ABOUT LOS ANGELES TRAVEL & ADVENTURE SHOW
The 2014 Los Angeles Travel & Adventure Show® will take place on February 8th and 9th from 10 a.m. to 5 p.m. at the Long Beach Convention Center located at 300 E. Ocean Blvd., Long Beach, CA 90802. Tickets are available online for $10 with Promo Code: LAPR until February 7th or at the door for $15. Children under 16 years of age receive free entry. For tickets and event information, please visit  www.LAtravelshow.com, email info@LAtravelshow.com, or call 203.878.2577. 
__________________________________________________________________
2nd Annual Taos Pueblo Artists Winter Showcase & Sale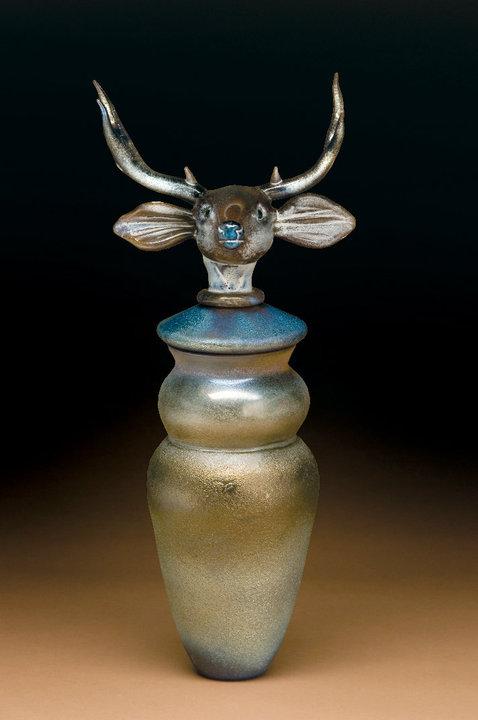 The Taos Pueblo Artists Winter Showcase and Sale is an exciting partnership between Taos Pueblo and the Millicent Rogers Museum where more than a dozen of the best artists from the pueblo are invited to show and sell their wares on March 7-9, 2014.  
New artists exhibiting this year include designer Patricia Michaels (following her whirlwind experience as a finalist on Season 11 of Project Runway), Angie Yazzie with her amazing micaceous pottery, Richard Aspenwind with an array of traditional arts, Cameron Martinez with photography, Olivia Martinez with exquisite pottery, and Frank Mirabal with his drums of all sizes and more. Mary Esther Winters, with the Adobe Cafe at Taos Pueblo will also sell her tantalizing native foods. 
Artists returning from 2012 include Grammy-winner Robert Mirabal and his cool leather designs, Cassandra Dukapoo, Ira Lujan with his original hand-blown glass, sculptor John Suazo, Dawning Pollen Shorty with her pottery figurines, Ryan Suazo and his 2-d media.
"The best part of this show is that each of the artists will be here all weekend so you can come, shop and meet each of them, " states museum executive director Peter Seibert. "This is a great chance to begin a new collection of contemporary Taos Pueblo masters or enhance what you already collect."
A private reception will be held on Friday night from 5:00 - 7:00PM. Tickets are $20 per person. The show is then open Saturday and Sunday as part of regular museum admission. Join all of Taos in celebrating the arts of Taos Pueblo!
Grammy winning artist Robert Mirabal 
FOR MORE INFORMATION PLEASE VISIT OUR WEBSITE AT:
---