Travel News March 2013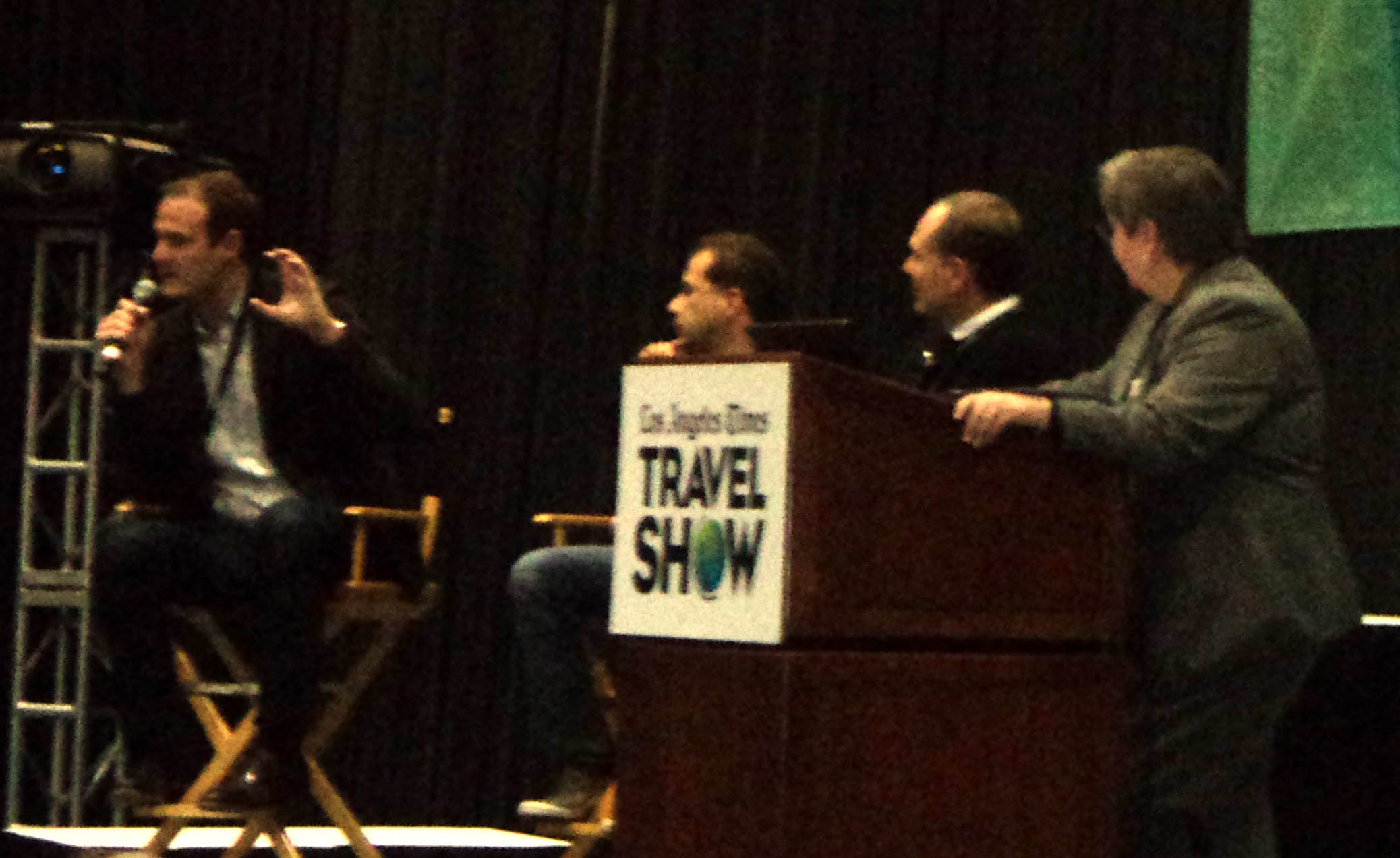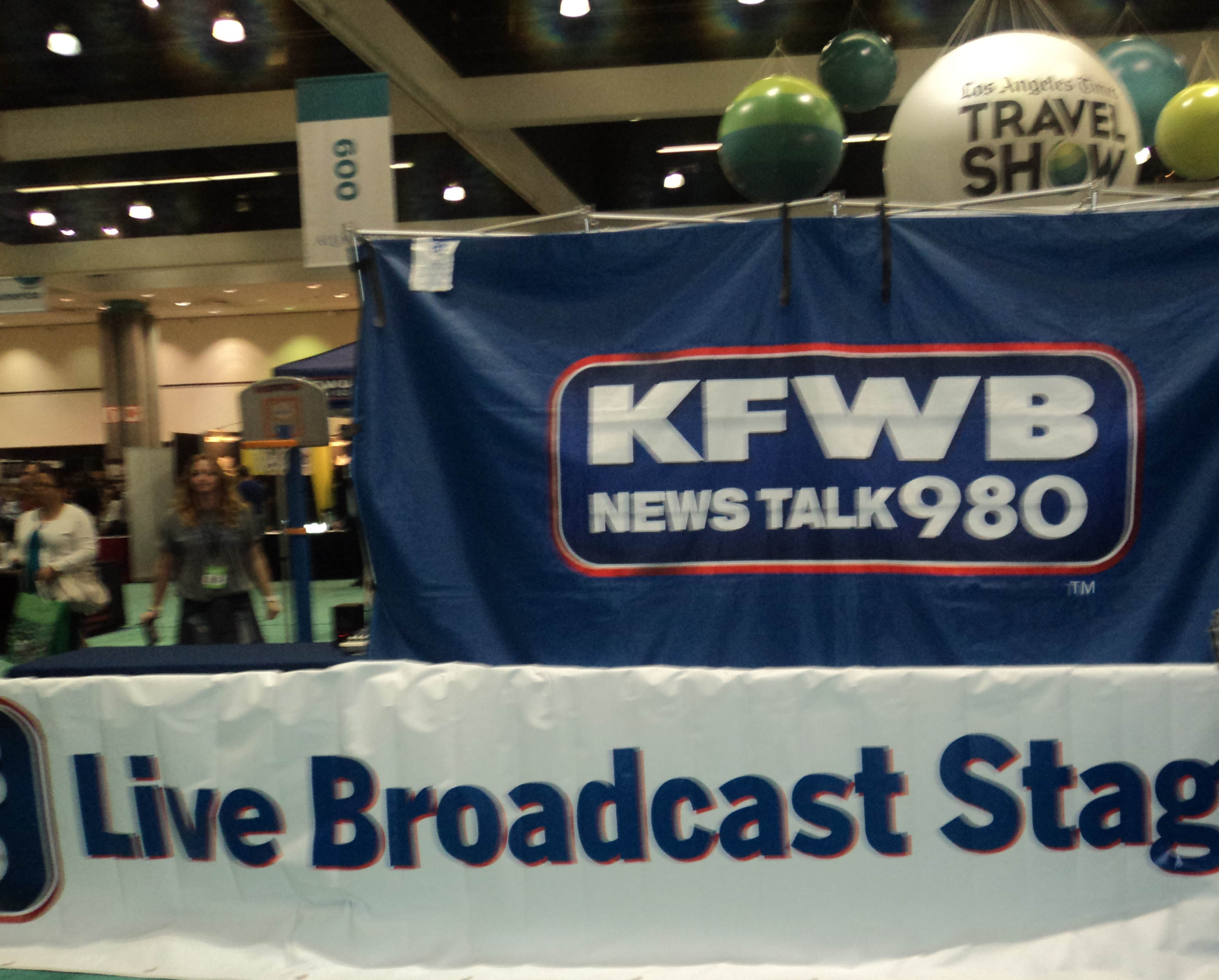 LA TIMES 15TH ANNUAL TRAVEL SHOW A SMASH                by Bonnie Carroll

Thousands of travel afficionado's and professionals packed the LA Convention Center for three days to enjoy the latest travel destination news and hear from the experts how to plan, enjoy and execute 'bucket list' dreams for travel in 2013. Speakers from favorite programs, and authors with best sellers including Rick Steves, Gabe Saglie, Mike Wolfe and Jeffrey Saad, Jonathan Gold, Catharine Hamm, Arthur Frommer, Barbara Hansen and more gave talks during the Travel Show.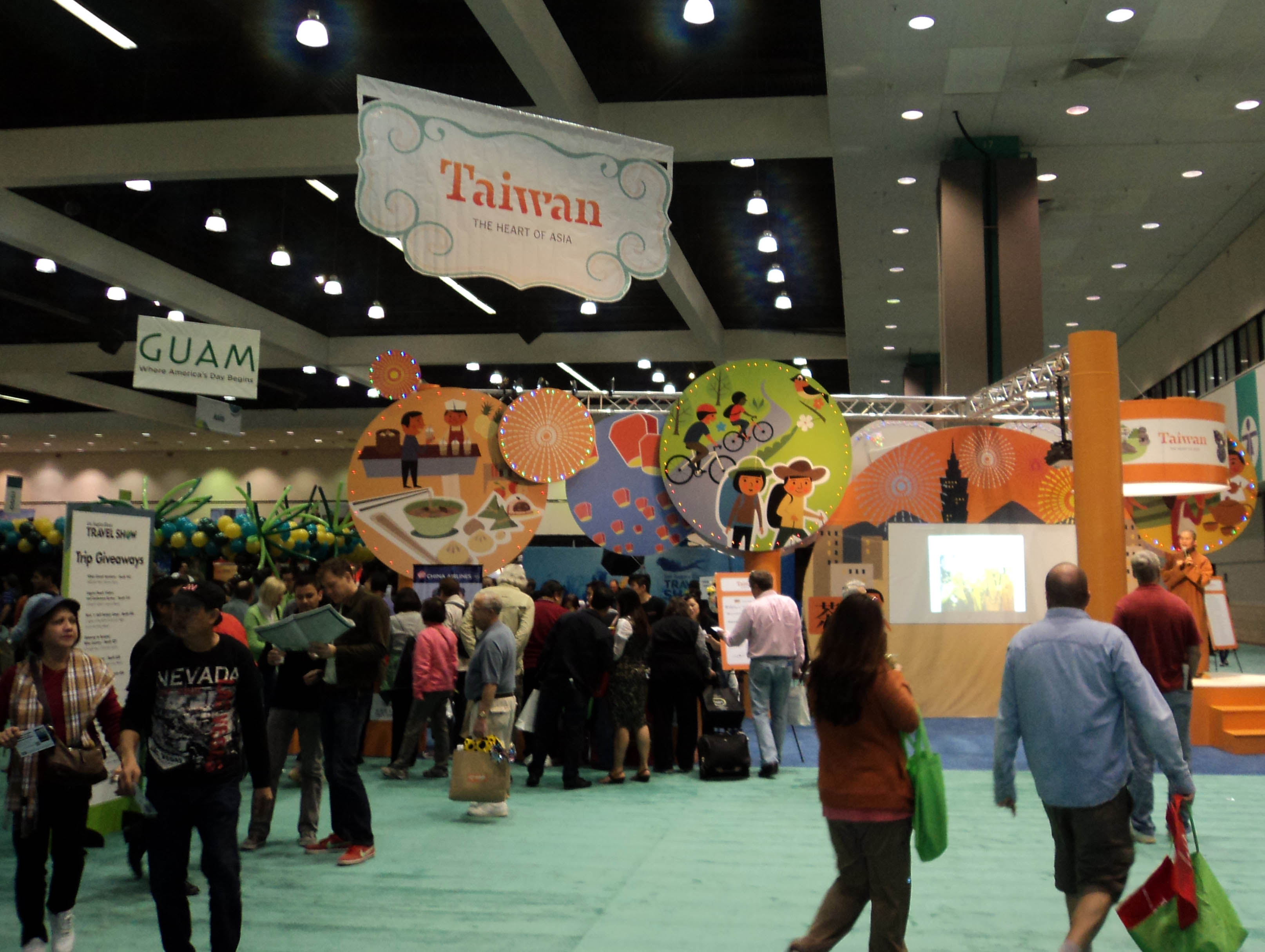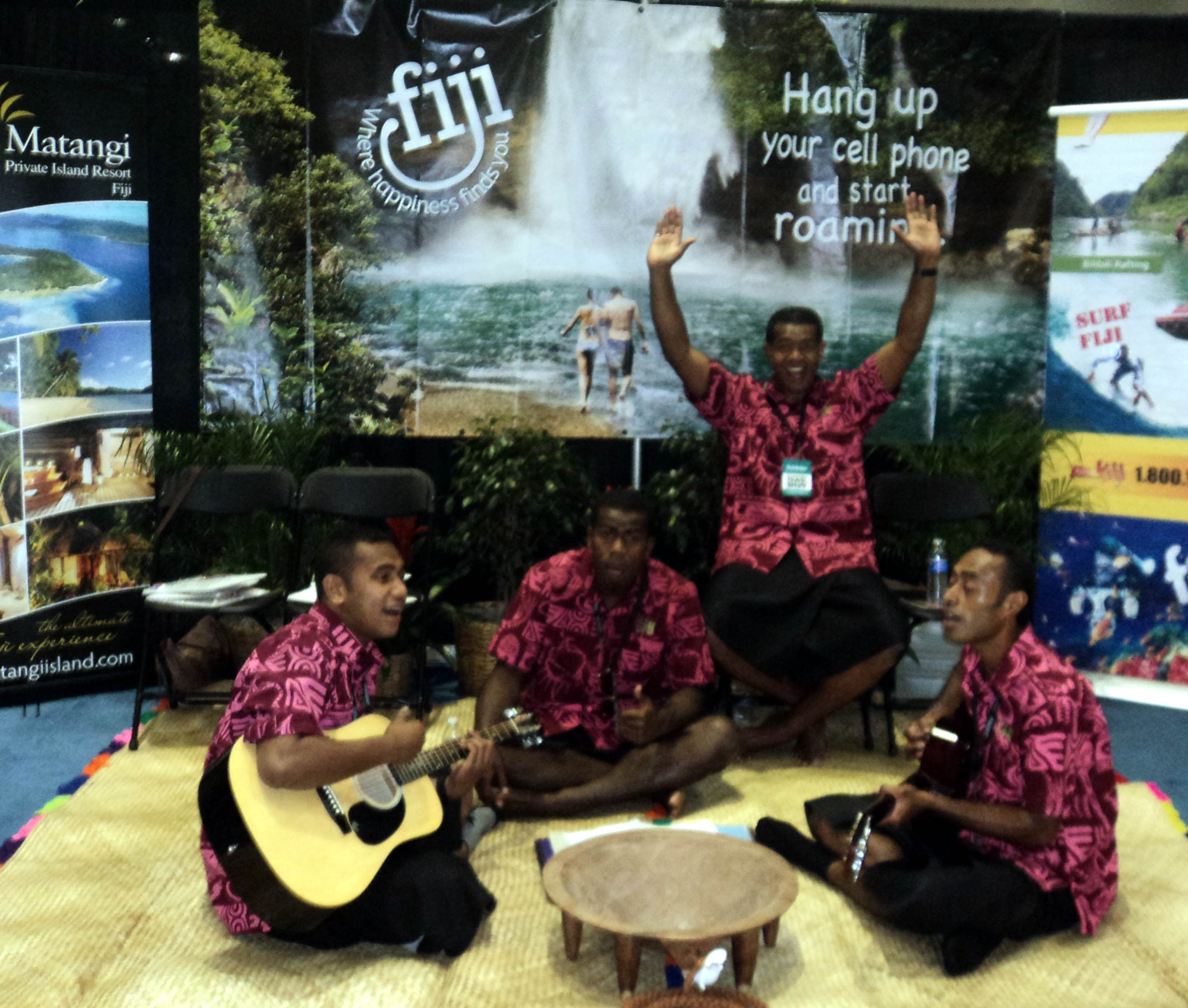 Dancers and musicians entertained visitors with authentic sounds and sights from destinations around the world. The Tiawan area was a main attraction, as was Guam, where beautiful costumes attracted crowds. Napa Valley was giving away trips, KFWB  Radio did live interviews, information on Turkey, Costa Rica, Catalina Island, Laughlin, South Africa, India, Puerto Vallarta Mexico, and more.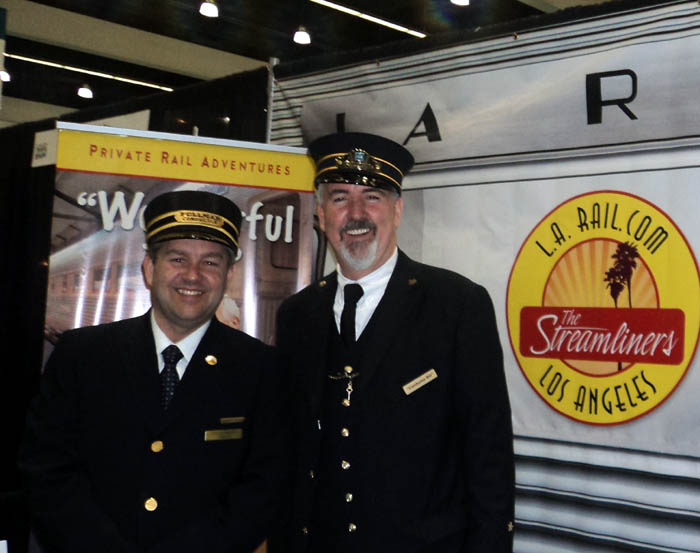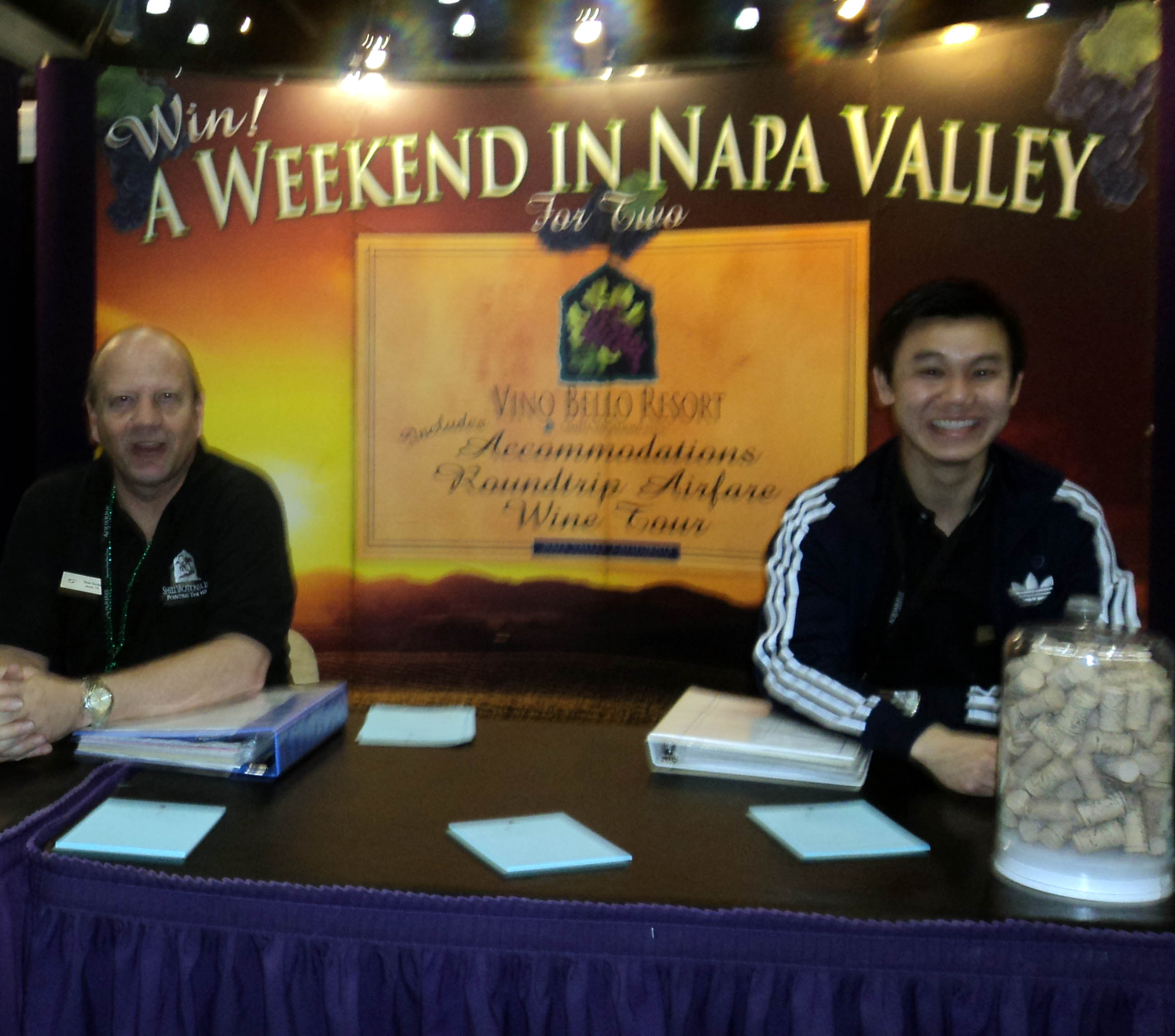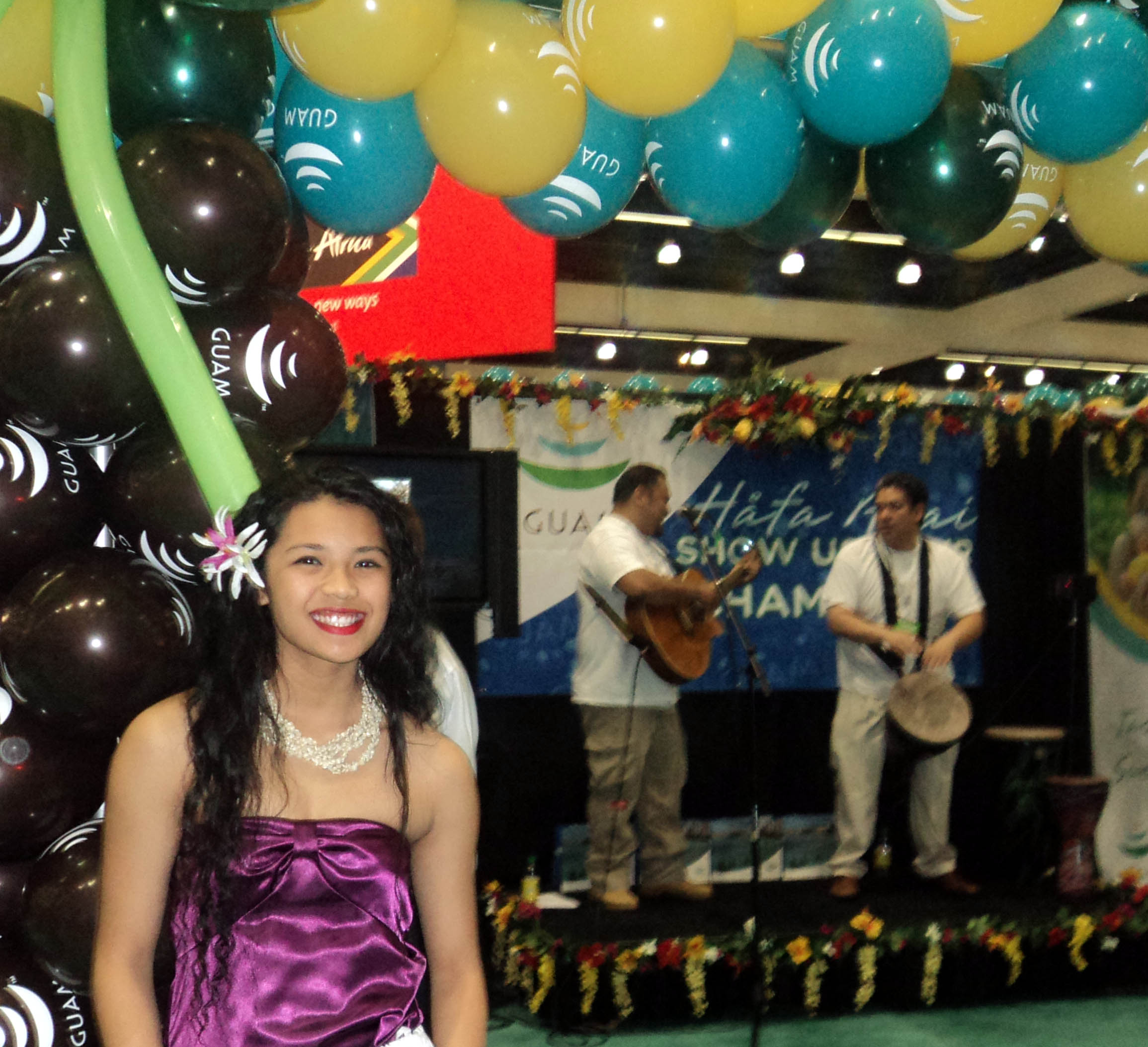 Air, train, and ground travel options in a bevy of travel destinations were all available. Airberlin Group had a beautiful booth area where attendees could take a chance on winning two tickets to Germany. Toyota showcased their new travel vehicle, and The Central Coast Flyer representatives in stylish costumes offered information on scenic rail day trips in vintage railcars. For additional information visit www.latimes.com.
__________________________________________________________________
Reopening the Kunstkammer Vienna
Built by Emperor Franz Joseph to house the fabulous Habsburg collections, the Kunsthistorisches Museum Vienna now figures among the world's most important museums.

In March 2013, one of the world's most important chambers of art, the Kunstkammer Vienna of the Kunsthistorisches Museum Vienna will reopen after being closed for ten years.

The most important collection of its kind in the world, the Kunstkammer Vienna evolved from the Habsburg's treasuries assembled during the Middle Ages, the Renaissance and the Baroque. The collection is regarded as a reflection of the entire universe, its task to transmit knowledge and amaze all who see this fabulous realm of fantasy and curiosity. Extensive renovations have made this gem – presented on 29,000 sq-ft - into a unique magic space of imagination. Be enchanted by the incredible goldsmith work, bronze, ivory and wood sculptures, and exotic objects such as ostrich eggs, the horn of the legendary unicorn, and the golden Saliera by Benvenuto Cellini. Enjoy a journey through time and enter a world of beauty, esprit, curiosities, and magical splendor.
Kunsthistorisches
Museum
Maria Theresien-Platz
A-1010 Vienna
Tel.: +431525244031


tourist@khm.at




Website
___________________________________________________________________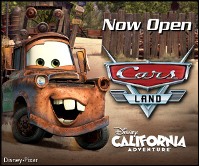 Trips & Travels
__________________________________________________________________
Melbourne to Host Dreamtime 2013


Melbourne is to host Tourism Australia's largest trade marketing event in December, Dreamtime 2013, helping to further grow the $12 billion plus business events sector.
Announced today by the Minister for Tourism, the Hon Martin Ferguson AM MP, during the opening of the inaugural Business Events week in Melbourne, Dreamtime 2013 will bring together 125 international business events decision makers (buyers) with the Australian business events industry to experience the destination's capabilities for doing business.
Tourism Australia Managing Director Andrew McEvoy said Dreamtime was part of a broader strategy to promote Australia as a business event destination internationally and deliver economic benefits to the sector.
"Dreamtime gives the Australian business events industry a platform to do business with well qualified international buyers from key markets such as China, Hong Kong, Korea, Japan, India, Singapore, Malaysia, Indonesia, New Zealand, North America and the United Kingdom," Mr McEvoy said.
"The format of the event provides an opportunity for the Australian industry to demonstrate their expertise in delivering bespoke corporate incentive experiences as well as hosting large scale gala events.
"With its combination of state-of-the-art infrastructure, monumental architecture, abundance of green spaces, and a sophisticated dining scene, Melbourne has a strong offering for key business events decision makers looking to achieve real results from their corporate incentive programs," Mr McEvoy said.
During Dreamtime 2013 international business events buyers and media will be hosted in Melbourne where they will participate in a city showcase, business sessions with Australian industry and networking dinner events. Three days of educational visits will follow, giving buyers and media the opportunity to experience one of many Australian destinations first hand.

Melbourne Convention Bureau CEO Karen Bolinger said hosting Dreamtime 2013 was a tremendous business opportunity for the city.

"Being the host city for Dreamtime is a major coup for Melbourne, as it will allow us to showcase the city's corporate and incentive offering to key markets from across the globe," Ms Bolinger said.
"Melbourne has always had a collaborative approach to bidding for and securing incentive business. We worked closely with our partners to prepare the Dreamtime program which will enable us to highlight Melbourne's unique attributes as an incentive destination.
"Melbourne has an impressive track record in hosting large incentive groups, such as the Amway India Leadership Seminar for 4,000 delegates in December, 2012, which is a testament to the diverse range of activities on offer and the ability for the city to cater for groups of any size
"The city boasts a huge menu of amazing experiences, which are tailor-made to each individual or group, making the city a planner's and a delegate's dream destination," Ms Bolinger said.
Mr McEvoy said that in an intensely competitive global marketplace, Tourism Australia's business events industry partnership approach to securing international business events was delivering strong results.
"Business events is one of the key areas of the Tourism 2020 strategy to enhance growth and competitiveness in the tourism sector, with the aim to increase tourism spending to as much as A$140 billion by the end of the decade," Mr McEvoy said.
"Specifically the business events industry is looking to grow to A$16 billion annually in value by 2020 and already we are well on track to achieving this goal.
"The industry is making strong progress, with overnight expenditure by business events visitors in Australia increasing to A$12.5 billion in 2011, up from A$10.3 billion in 2010," Mr McEvoy said.


About Tourism Australia and Business Events
This year, Tourism Australia is investing more than ever in selling Australia's business events offering to the world with initiatives including:
Delivering a marketing and communications strategy, customised for each core market, with a strong focus on digital opportunities and advocacyThe execution of a new international advertising campaign, which aligns with the consumer campaign of There's Nothing Like AustraliaDelivering a delegate boosting initiative for association events such as the 2014 AIDS Congress which will bring approximately 14,000 international delegates into Melbourne.
The strategy also features an expanded educational and engagement program for event planners and buyers, in-market events such as the North Asia Showcase (Shanghai, and Seoul in April), the South East Asia Showcase (Singapore, Kuala Lumpur and Jakarta in May) and a presence at key international trade events including AIME, IMEX Frankfurt, IMEX America, EIBTM, CIBTM and the Associations Congress.
This approach will help to consolidate recent growth in business events visitors to Australia, which saw 189,500 convention or conference visitors come to Australia during 2012, an increase of 11 per cent year-on-year. Similarly, overall business arrivals increased 3 per cent year-on-year to 894,200, while total arrivals to Australia increased 5 per cent to 6.1 million.
_________________________________________________________________
Westin Hotels to Reach Growth Milestone in 2013 with Opening of 200th Hotel

Starwood Hotels & Resorts Worldwide, Inc. (NYSE: HOT) today announced that its Westin brand expects to open its 200th hotel in 2013, driven by robust international demand and the phenomenal success of the brand's distinct well-being positioning. Westin will open 11 new hotels this year, the vast majority outside the United States in fast-growing markets including China, India, Singapore and Panama.
"Westin is now experiencing the bulk of its growth in the world's fastest growing economies, where it has emerged as a developer darling right out of the gate," said Brian Povinelli, Global Brand Leader for Westin Hotels & Resorts. "With a history of industry firsts and a winning approach to well-being, Westin has inspired unwavering guest loyalty and generated tremendous enthusiasm among owners and developers across the globe."
Westin Continues Strong Growth Trajectory Across Asia Pacific
In line with global growth trends, the Westin brand is experiencing a surge in new hotel openings across Asia Pacific. Seven new Westin hotels will open in Asia Pacific in 2013, increasing the brand's portfolio to nearly 50 hotels in the region by year's end. Fueling the brand's growth in the region is the rapid economic growth in China's second and third-tier cities. New Westin hotel openings in China this year include The Westin Haikou, The Westin Sanya Haitang Bay Resort, The Westin Chongqing Liberation Square and The Westin Qingdao.
Westin will also make its return to Singapore with the opening of The Westin Singapore Marina Bay in late 2013. In India, the Westin brand will add one hotel to its portfolio this year - The Westin Chennai Velachery.
Westin Nearly Doubles Portfolio in Latin America
Demand for new Westin hotels in Latin America is also heating up. In just the past 18 months, Westin has grown its footprint in Latin America by nearly 50% as part of the brand's strategic expansion in the region's fastest growing markets. This year's opening of The Westin Panama will increase the Westin portfolio in Latin America to 11 hotels, spanning five countries including Panama, Mexico, Peru, Costa Rica and Guatemala.
"A long-time developer favorite in the U.S., Westin has emerged as a global market leader as witnessed by our surge of new hotel development in Asia Pacific, as well as continued momentum in Latin America," said Simon Turner, President of Global Development for Starwood. "We see continued opportunities for global growth through both world-class new build projects and conversions where developers benefit from the strength of the brand and Starwood's powerful systems."
Steady Growth in North America
In North America, the Westin brand will add four new hotels to its portfolio this year, including The Westin Birmingham - a new-build property located within the city's sleek, new mixed-use development. Westin is also attracting a growing share of conversion opportunities in cities across the United States with The Westin Houston Downtown, The Westin Sacramento and The Westin San Jose all opening in 2013, following renovations. In Canada, Westin operates 15 Hotels and Resorts across the country from Victoria, B.C. to Halifax, N.S.
For more information on Westin Hotels & Resorts, please visit www.westin.com, Facebook or follow Westin on Twitter.
About Westin Hotels & Resorts
Westin Hotels & Resorts offers innovative programs that transform every aspect of a stay into a revitalizing experience. All Westin signature services - like the Heavenly Bed, delicious SuperFoods and WestinWORKOUT studio - have been designed with the guests' well-being in mind. Westin hotels, with more than 190 hotels and resorts in nearly 40 countries and territories, is owned by Starwood Hotels & Resorts Worldwide, Inc. one of the leading hotel and leisure companies in the world with 1,134 properties in nearly 100 countries and 154,000 employees at its owned and managed properties. Starwood is a fully integrated owner, operator and franchisor of hotels, resorts and residences with the following internationally renowned brands: St. Regis®, The Luxury Collection®, W®, Westin®, Le Méridien®, Sheraton®, Four Points® by Sheraton, Aloft®, and ElementSM. The Company boasts one of the industry's leading loyalty programs, Starwood Preferred Guest (SPG), allowing members to earn and redeem points for room stays, room upgrades and flights, with no blackout dates. Starwood also owns Starwood Vacation Ownership, Inc., a premier provider of world-class vacation experiences through villa-style resorts and privileged access to Starwood brands. For more information, please visit 
---