STARCK-LY DIFFERENT
PHILIPPE STARCK'S FIRST ITALIAN HOTEL PALAZZINA GRASSI OPENS IN VENICE

Hidden behind a door in Venice marked only by a bull's head is a magical world of mirrors, glass sculptures, rare books and vintage objects - Philippe Starck's first Italian hotel, and Design Hotels™ member, Palazzina Grassi. The renowned French designer was chosen by Emanuele Garosci, hotelier and former rally driver, to create an imaginative five-star hotel with 16 bedrooms and 6 apartment suites, a cosy private members-only club and a stunning restaurant. Designed to make guests feel 'temporarily Venetian' this 16th century former residence captures the sophisticated charm, magic and beauty of the city. Traditional Italian touches such as exposed bricks mix with dazzling contemporary design, including transparent glass wardrobes and 9 custom-made Murano glass works by the artist Aristide Najean. The result is a luxurious hotel on the Canal Grande that retains the aura and charm of an aristocratic Venetian home.

Emanuele Garosci, creator of Palazzina Grassi, says: "There was a need in Venice for something new, to go against the traditional way of thinking about Venice - Starck was the answer. Palazzina Grassi is more like a private club, a combination of a hotel and very unique spaces where guests can live as a Venetian."

The Experience
For an authentic Venetian experience Palazzina Grassi offers guests a pick-up service in its 1960's Celli boat. Check-in happens on-board and guests are dropped off directly at the hotel's private pier. Those who prefer a quieter approach by land can use the hotel's street entrance opposite the Canal Grande. However guests choose to arrive they are welcomed with a glass of prosecco or wine from Veneto. Once inside, guests will immediately feel comfortable in the surroundings and be indulged by an attentive team of staff, on hand to help with everything from dinners at antique dealers' homes to Venetian cookery classes. Breakfast can be served anytime and anywhere in the hotel, allowing guests to enjoy the varied interior of multicoloured hallways in bright red to acid almond green, huge rugs in vivid colours and exposed Venetian bricks salvaged from an old farmstead. Throughout the hotel visitors will find valuable books, antique pieces, mahogany and unique artworks.

The Rooms
Overlooking Venice's colourful rooftops, the guest rooms offer large backlit mirrors, warm lighting, floors in Venetian wood, bathrooms using natural stone and bespoke pieces of furniture including dressing tables. In the apartment suites beds are situated in the centre of the room and are surrounded by transparent glass wardrobes, soft rugs and coffee tables made of steel and moonstone onyx. Instead of the usual directory of guest services, visitors can take inspiration from a 'list of vices' advising them to eat well, drink, read and surrender to their passions.

The Food & Drink
The ground floor PG's restaurant and bar offers a masterpiece in art and design in the form of two seven-metre long monolith high dinner tables, one made of marble and the other of mirrored glass. Mahogany wood panelling on the walls, soft lighting and unique pieces of Venetian glass complete the magical environment. Diners have a view of the show kitchen and bar, a modern reinterpretation of the traditional Venetian 'cicchetteria' or 'osteria', a popular meeting place where people can gather for conversation and local fare.

The G club, overlooking the Canal Grande, contains a private intimate dining room. Its two interconnected rooms feature a bar outfitted with vibrant red, yellow and silver Murano tiles and offer a cosy space where hotel guests and their friends mix with Venetian society.

The Location
Set in the heart of Venice next to Palazzo Grassi on Canal Grande, Palazzina Grassi is housed in a 2,800 square metre 16th century building, former home to aristocrats. The hotel is just a short walk from the main museums and art galleries, including the Guggenheim Collection and the Galleria dell'Accademia.
---
Los Angeles Times Travel & Adventure Show Returns this February
America's Largest Travel Expo to Feature Huell Howser,
Arthur and Pauline Frommer and Rick Steves
The Los Angeles Times Travel & Adventure Show (www.latimes.com/travelshow) returns to the Los Angeles Convention Center on Saturday and Sunday, February 13th and 14th. With more than 550 exhibitors and a show floor spanning five acres, the expo is the largest of its kind in the U.S., offering access to expert advice, domestic and international tour operators, value-priced vacation packages and show-only discounts. The show is an adventure in itself where attendees can meet their favorite travel personalities, experience cultures from around the world, and enjoy on-site activities.
Huell Howser (host of PBS' "California's Gold"), Arthur and Pauline Frommer (renowned father-daughter budget travel experts), Rick Steves (host of PBS' "Rick Steves' Europe"), Zac Sunderland (youngest person ever to sail around the world solo), and Catharine Hamm (Los Angeles Times Travel Editor) are among the featured speakers. Specialty sessions and workshops will cover topics ranging from exotic destinations, to where to find the best deals, and how to stay safe while traveling.
Thrill-seeking activities--free to attendees--include scuba lessons, rock climbing, a vertical ropes course, surf and golf simulators, steer roping and the chance to ride a zip line high above the show floor. Tanzanian, Taiwanese and Armenian dancers and more will provide entertainment throughout the day from the Global Beat Stage. 
This year's show also adds fun for tech-minded attendees, who can join an on-site scavenger hunt with clues and riddles sent to their mobile devices. Pre-registration and prize information will be announced soon at www.latimes.com/travelshow.
The Los Angeles Times Travel & Adventure Show is presented by the Automobile Club of Southern California. Contributing sponsors include Travel Alberta, the Italian Government Tourist Board and Volvo. KTLA is the media sponsor. The event is co-produced by Unicomm, LLC and Los Angeles Times.

Show Information:
Los Angeles Times Travel & Adventure Show
February 13 & 14, 2010, Sat/Sun: 10:00am-5:00pm (Trade hours 8-10am, Sat. only).
Adults $10/at the door, $8/online. Children 16 & below are free with paid adult. Box office opens 30 minutes prior to start of event each day.
Los Angeles Convention Center, 1201 South Figueroa Street, West Hall
For more information visit: www.latimes.com/travelshow.
---
WHEN DINNER IS NOT ENOUGH: HILTON CHECKERS OFFERS
 "DON'T GO HOME" VALENTINE'S DAY PACKAGE
Stay and Play Downtown LA-Style
Flowers are charming, dinner is divine. But to truly indulge your heart's desire, stay the night and celebrate in style. Hilton Checkers, in the heart of Downtown LA, is offering an overnight escape for lovers looking to stay and play the Downtown LA way.
Hilton Checkers' "Don't Go Home" package entails a decadent dinner for two at the hotels' Checkers Downtown fine dining restaurant, rooftop cocktails for two, accommodations for two in a contemporary new guestroom featuring indulgently plush king or queen beds, 42" LCD televisions and marble bathrooms with blissful bath products, an in-room bottle of Champagne, complimentary in-room movie with fresh truffled popcorn delivered to the door and morning-after breakfast in bed. "Don't Go Home" is available for $329 per night – a 20 percent savings over regular rates, and is offered February 13-14, 2010.
Hilton Checkers Los Angeles Hotel, a historic hotel dating back to the 1920s, was recently fully restored to its original splendor through top to bottom renovations and upgrades.  The only four-diamond boutique hotel in Downtown Los Angeles, its fifteen stories offer an intimate ambiance, vintage style and personalized service. The stunning rooftop deck showcases a breathtaking view of the Los Angeles skyline, perfect for romantic cocktails and stargazing and a deluxe spa offers luxurious for rest and rejuvenation. Hilton Checkers' upscale California fusion restaurant, Checkers Downtown, is receiving accolades after a revitalization under the direction of talented young Executive Chef Todd Allison.
Chef Allison's Valentine's Day Menu begins with Lobster Bisque with wild mushrooms and lobster medallions or Ahi Tuna Salad with pomegranate, blood oranges, baby Lola Rosa lettuce. The second course features Grilled Local Calamari with Kalamata olives, cipiollini onions, haricots verts and roasted garlic aioli or Braised Kurobuta Pork Belly with roasted shallots and Brussels sprouts gratin. The third course includes Grilled Alaskan Salmon with asparagus, quinoa, roasted tomatillo and chili relish or Myers Ranch Beef Tenderloin with Bloomsdale spinach, fingerling potatoes and béarnaise sauce. The final course offers Coconut Bread Pudding with Tahitian vanilla ice cream and Thai banana or Farmers Market Berries with fresh mint, whipped cream and short bread. Vegetarian options available upon request.
In the heart of Downtown Los Angeles' financial district and within easy walking distance of its theatre district, shops and nightlife, Checkers Downtown can be found in the historic Hilton Checkers Hotel. Dating back to the 1920s, the building has been fully restored to its original splendor and offers one of the area's best examples of period architecture. Checkers Downtown restaurant and lobby lounge are open
daily. The restaurant serves breakfast, lunch and dinner and the lobby lounge serves small bites and cocktails nightly. Reservations can be made by calling 213-624-0000 or online at www.checkersdowntown.com. Hilton Checkers Hotel can be found online at www.hiltoncheckers.com. Checkers Downtown is located at 535 South Grand Avenue, Los Angeles, Calif. 90071. Valet parking is available.
---
AMORE IS IN THE AIR: SAN VALENTINO AT
 HOTEL HASSLER ROMA
Since opening its doors atop the Spanish Steps in 1893,

Hotel Hassler Roma

, owned and managed by Roberto E. Wirth, has been a magnet for lovers in search of an exquisite and memorable romantic getaway.

 

In 2010, the tradition continues, and this Valentine's Day the Hassler welcomes couples with a special "San Valentino" package.
The highlight of the two- or three-night offer is a Valentine's Day menu specially created by Chef Francesco Apreda at the hotel's Michelin-starred panoramic restaurant, Imàgo, arguably one of the most romantic spots in the Eternal City.  The package also includes accommodations in a Grand Deluxe room, daily breakfast in the Salone Eva, a bottle of Italian sparkling wine, a red rose and a surprise gift from the Hassler Roma family.
The special offer is valid for arrival on February 12, 13 or 14, 2010, and rates are €1,070 (approximately US$1,552) for two nights and €1,545 (approximately US$2,241) for three nights.
For more information about Hotel Hassler Roma, visit: www.hotelhasslerroma.com.
ABOUT HOTEL HASSLER ROMA:

Set atop the Spanish Steps and featuring a panoramic view of the entire city, Hotel Hassler Roma has been Rome's five-star lodging of choice for the world's elite for more than a century.  Each of the 82 rooms and 13 suites is individually designed and adorned in authentic Italian accents.  Highlights include the panoramic restaurant, Imàgo, and the neighboring, Hassler-owned Il Palazzetto, a charming 16-century palazzo that offers a restaurant and wine bar with panoramic terraces, four rooms, and the International Wine Academy of Roma which offers wine-tasting classes with world-renowned sommeliers
---
CELEBRATE VALENTINE'S DAY AND CHINESE NEW YEAR IN SAN FRANCISCO ON FEBRUARY 14, 2010
Over 100 units will particiate in the Southwest Airlines Chinese New Year Parade. A San Francisco tradition since just after the Gold Rush, the parade continues to delight and entertain the many hundreds of thousands of people that come to watch it on the street or tune in to watch on local televidison 6:00-8:00 p.m.
Nowhere in the world will you see a lunar new year parade with more gorgeous foats, elaborate costumes, ferocious lions, exploding firecrackers, and of course the newly crowned Miss Chinatown U.S.A. and her court. A crowd favorite is the spectacular 201' Golden Dragon ("Gum Lung") it takes a team of over 100 en and women from the martial arts group, White Crane to carry this dragon throughout the streets of San Francisco.
This year's Southwest Airlines Chinese New Year Parade promises to warm your heart and electrify your senses, come rain or shine.
---






THIS VALENTINE'S DAY AT HALF MOON BAY INN

 

HALF MOON BAY, CALIF.--January 14, 2010--The brisk breeze of winter is in the air, creating the perfect opportunity for romance and cozying up inside this Valentine's Day.  Whether taking a leisurely stroll on the beach while gazing at the tidepools, dining at some of the Bay Area's best restaurants, or relaxing in the comforts of your own room, the Half Moon Bay Inn is the perfect romantic getaway to rekindle the spark with your loved one.

 

Featuring luxurious, boutique accommodations in the heart of Main Street, the Half Moon Bay Inn is offering a special "Valentine's Package" for couples desiring an enticing and private retreat.  Recently renovated to preserve its historic Spanish Revival architecture, the Inn offers guests a selection of 14 luxuriously-appointed guestrooms and suites with crisp fine white linens, plush down-filled duvets, crystal glassware and locally-roasted organic coffee.  Within walking distance of an array of shops and restaurants, including on-site restaurant It's Italia, the Inn is a beautiful, private and affordable destination to celebrate the holiday of love.

 

The Half Moon Bay Inn "Valentine's Package" includes:

 

-- Overnight accommodations for two nights

 

-- A selection of handmade, all-natural amenities from local artisan soapmaker Gaia Essentials

 

-- A hand-delivered breakfast basket filled with freshly-baked local pastries, coffee, sparkling wine and orange juice

 

The "Valentine's Package" is valid from February 13 to 15, 2010, with the option of a Thursday-Saturday, Friday-Sunday or Saturday-Monday stay.  The package starts at $425, single or double occupancy, and is based upon availability.  Rate excludes tax and other charges unless otherwise noted.  Advance reservations and two-night stay are required. To make a reservation, please call 650-726-1177 or visit www.halfmoonbayinn.com.

---
MANDARIN ORIENTAL IN BANKOK LURES VISITORS WITH GOLDEN TREASURE PACKAGE

Using the popular children's book, The Mystery of Bangkok's Golden Treasure as a guide, guests of all ages at the storied Mandarin Oriental, Bangkok, can now follow the book's heroine, Claire, to discover sights in the City of Angels through a child's eye.  A professional tour guide will provide guests who book a two-day Golden Treasure Family Adventure Package with an unsurpassed insight to Bangkok's colorful heritage and the delights of the city.  Guests choose between the "White Elephant" adventure-featuring visits to the Grand Palace, the Emerald Buddha, a Klong river tour, spa treatments at the Oriental Spa for the parents and dinner at Sala Rim Naam for the family-or the "Golden Naga" adventure, including visits to the Floating Flower Market, Siam Ocean World, elephant riding at Ayutthaya and a family dinner at the Barbecue Riverside Terrace.  The two-day Golden Treasure Family Adventure package is available through October 15, 2010, priced at US$1,639 for two Superior River Wing Rooms and US$2,679 for a Two-Bedroom Family Suite, based on four people sharing.  The package can be booked online at www.mandarinoriental.com or by contacting Mandarin Oriental, Bangkok at +66 (2) 659 9000 or mobkk-reservations@mohg.com.
---
Aphrodisiacs have long been thought to stimulate attraction and desire for the opposite sex, helping to further ignite that romantic spark. This Valentine's Day Four Seasons Hotels and Resorts around the world are introducing popular as well as unfamiliar aphrodisiac ingredients to signature experiences including sensual spa treatments, savory cooking classes and enticing cocktail specials that are sure to add more fire to the holiday.
• "Guys Only!" – This experience teaches guys to really cook in the kitchen (you're on your own in the bedroom.) Warning: Four Seasons Hotel Boston's "Guys Only!" cooking class will help craft a dinner so memorable she may hang up her apron permanently. Students learn to prepare a romantic four-course dinner featuring passion igniting dishes such as Rosemary Spiced Chicken Roast with Champagne and Oyster Mushrooms and Flourless Chocolate Cake with Rose Petal Ice Cream and Vanilla Lather. The results will then be boxed-up to go, with reheat and presentation instructions. The cooking class is $125 per person and will be offered on February 13 from 12:30-2:30 PM. Contact the hotel directly to book.

• Singles Night Out – The Greek goddess Aphrodite is said to have planted the first Pomegranate Tree, creating the fruit's reputation as an aphrodisiac. The master mixologists at Four Seasons Hotel Austin have taken note and created a new seductive sip: The Valen-tini. Combining raspberry vodka, pomegranate and champagne, the cocktail makes The Lobby Lounge the perfect first stop for those unattached eager to see where the night may lead them. The Valen-tini is available throughout the month of February for $12.50 each.

• A Walk Down "Lover's Lane" – The team at Four Seasons Hotel Chicago has created a special feast to ignite all senses. Weaving in both well-known and secretly seductive aphrodisiac ingredients, the hotel has crafted a Valentine's brunch featuring East and West Coast Oysters, Wild Mushroom Raviolis and Sweet Garlic Crusted Leg of Lamb with Thumbelina Carrots and Mustard Lamb Jus. The centerpiece, however, is for those with a sweet tooth: The Chocolate Lovers Lane of Desserts allows couples to stroll hand-in-hand as they sample Warm Chocolate Coconut Shooters, Milk Chocolate Espresso and Chocolate Doughnuts. The cost is $72 for adults; $25 for children ages 5 to 12.

• Stimulate the Senses – As what excites a man may not excite his lady, The Spa at Four Seasons Hotel Las Vegas has revamped their signature couples' massage for one day only. Utilizing the power of aromatherapy, the Valentine's Day Couples' Massage treats him to the scents of agarwood and sandlewood and her to a mix of rose and vanilla to ensure both experience perfect pleasure. The couples' massage is available on Valentine's Day and is $350 for 50 minutes or $510 for 80 minutes.

• Blissful Bath –Those looking to jet away for the holiday can book the Valentine's Bliss at the Four Seasons Hotel Jakarta. The spa package includes a couples' massage followed by a sensual bath that combines the aphrodisiacs of red wine, neroli, grape and orange bath oil. The package is offered February 13-23 and is priced at 1,190,000 IDR per couple.

Don't know which of the above aphrodisiac experiences to choose? Purchase a Four Seasons Gift Card and create your own by redeeming it at any of the 83 hotels and resorts around the world. Lounge on the white sand beaches of the island said to have inspired heaven at Four Seasons Resort Mauritius, or embark on a tasting of the bounty of British Columbia, one of the world's emerging foodie destinations, at YEW restaurant at Four Seasons Hotel Vancouver. The gift card can be redeemed for almost anything including accommodations, spa treatments and dining experiences. www.fourseasons.com.
---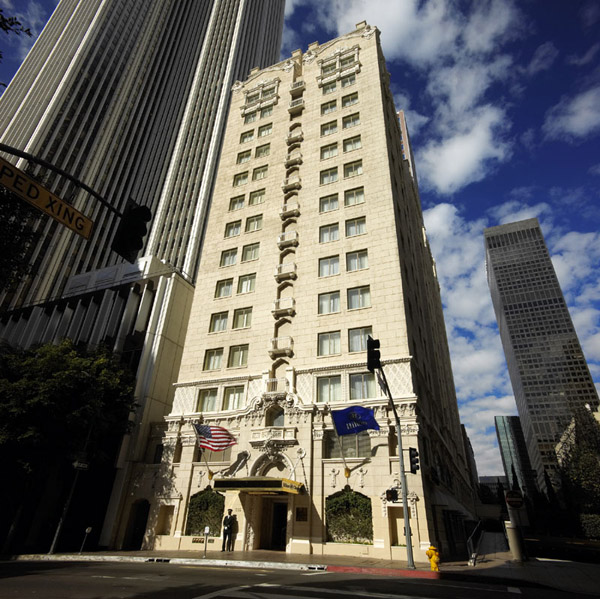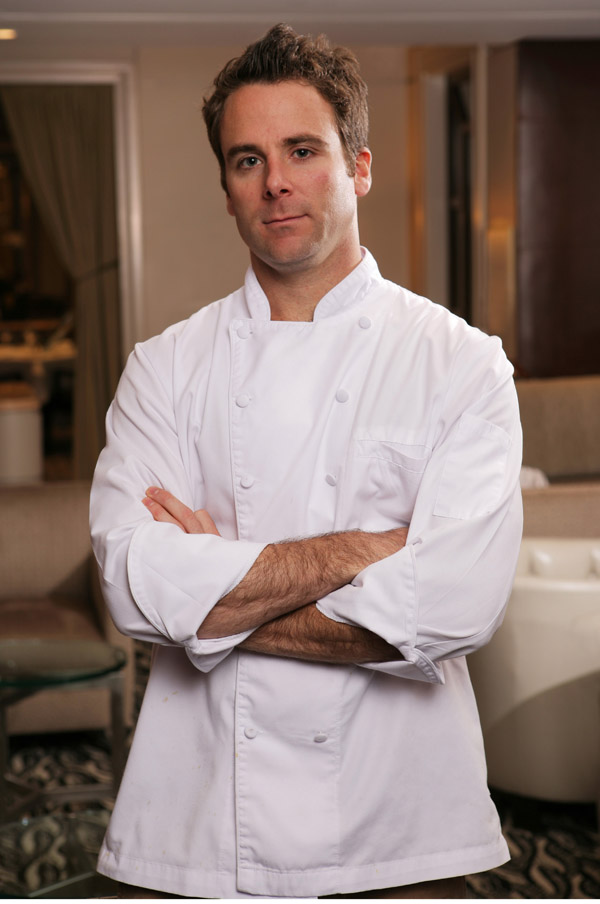 HILTON CHECKERS LOS ANGELES
                          The Place to be on Valentines Day!!!
Hilton Checkers Los Angeles Hotel is a historic hotel in Los Angeles that dates back to the 1920s, fully restored to its original splendor. Hilton Checkers Los Angeles Hotel is the only four-diamond boutique hotel in Downtown Los Angeles. Its twelve stories offer extensive hotel luxuries combined with an intimate ambiance and personalized service unlike any other Los Angeles hotels. One feature not to be overlooked: A stunning rooftop deck showcasing a breathtaking view of the Los Angeles skyline, perfect for dinners, receptions or romantic evenings for just two.  535 S. Grand Avenue, LA (213) 624-0000.
---
SAN FRANCISCO'S INFUSION LOUNGE - HOTEL FUSION PAIR-UP
PUT A NEW TWIST ON VALENTINE'S DAY FESTIVITIES:
Non-Traditional Festivities for Those Looking for a
Single Night of Fun on February 14th.
Drink Specials Include: Love On The Rocks, The Hook-Up, Love Stinks.
Tailored Valentine's Day Packages:
"Just Want To Be Friends" or "First Names Only"
This Valentine's Day, Infusion Lounge and Hotel Fusion are turning the couples only holiday into a celebration of the single life.  Long a dreaded holiday reserved only for young lovers, this year the party is for everyone searching for the love of their life…or their love for a single night.  Set in the heart of San Francisco's famed Union Square, the nightlife hotspot and boutique hotel property have teamed together to create a new Valentine's Day tradition.
In honor of this year's famed February 14th date, Infusion Lounge and Hotel Fusion have created exclusive packages geared for friends, lovers or the newly lusted.   
Package Option 1: Just Want To Be Friends…
For the former lovers that still like to play together, Infusion Lounge and Hotel Fusion are offering the chance to have fun together, but as singles!  The package includes a one night hotel stay at Hotel Fusion with two separate beds.  Guests are greeted at check-in with a box of chocolate for her and a whisky cocktail for him, as well as two free drinks at the Infusion Lounge.
For the ex's who are looking to meet someone new, both a tie and garter belt will be available in the room just in case one of the lucky guests needs to leave that not so subtle hint that the room is occupied.  Complimentary coffee will be offered in the lobby for all hotel guests who are inconvenienced by their hotel mate.  
Package Option 2:  First Names Only
Infusion Lounge and the Hotel Fusion celebrate lust over love.  For one night only, Hotel Fusion offers a special $69 rate for guests who are looking for a short-term intimate setting.  The special rate includes a standard room for up to three hours so guests can get to know each other a little better in privacy.  Also included in the package are two drink tokens to use at the Infusion Lounge.  Reservations are not required but they are suggested.
Realizing that guests are going to want to celebrate their new found freedom, or drown their sorrows, Infusion Lounge is offering an array of specialty single-inspired drinks throughout the night for all guests.  Specially crafted cocktails include:  Love Stinks, a Gibson martini garnished with spicy cocktail onions, and Love On The Rocks, a Veev Acai Liqueur with St. Germain, soda, fresh lemon served over ice.
Infusion Lounge is also offering some passion-inspired cocktails like The Hookup, Kettle 1 Citron with sweet & sour and a splash of Compari. The Valentine's Day menu will also include Passion Fruit Martinis, a selection of Single Malts and Sidecar Specials all for $12.
Both Packages are only offered on February 14, 2009 only, and are based on availability.  To book packages or for more information, contact:  Infusion Hotel at (415) 568 - 2525
About Infusion Lounge
Named one of "the World's 35 Hottest New Nightclubs" by Condé Nast Traveler Magazine, Infusion Lounge has re-defined the club-going experience in San Francisco. With its prime location and unique design, Infusion Lounge features beautifully hand-crafted mosaic tiled walls, intriguing dragons, opium lounging beds, a gender-bending provocative uni-sex bathroom, plush furnishings and one of the largest hypnotic geisha holograms ever created.  In addition, there are two bars, a distinctive Asian-inspired restaurant, two exclusive VIP rooms, a 2000 square foot dance floor, multiple DJ booths and an unprecedented lighting and sound system.
---
CHURCH AIMS TO RESTORE RIO DE JANEIRO'S CHRIST THE REDEEMER
WITH VISITOR GIFTS
The Archdiocese of Rio de Janeiro has launched a national campaign to raise money to restore the famous Christ the Redeemer statue standing atop Corcovado Mountain in Tijuca National Park. A technical inspection recently found the monument, which welcomes more than two million visitors annually, requires approximately R$7 million of restoration work.
The statue is a result of gifts from the faithful offered in response to a large-scale public appeal in the 1920s which inspired the call for people to provide support to enable this maintenance work. The statue shows considerable wear given it is situated in the open air 2,330 feet above sea level, vulnerable to both rain and sun damage. Additionally, the restoration work will result in improved signage and better tourist information onsite.
"The statue will welcome even more visitors because of the 2014 World Cup and 2016 Olympic Games, "said Father Omar Raposo, rector of Santuário Cristo Redentor, the church associated with the site. "This year we made emergency repairs equaling R$1.5 million, a cost shared by the Archdiocese and the Ministry of Tourism. We replaced lightning protection damaged by a storm, waterproofed the interior and replaced the pavement around the base of the monument. Now we need to restore the statue, which is made of concrete with soapstone cladding. We also need to protect its internal structure and reset some cladding and detailing."
Donations can be made through any of the 252 parish churches in the Archdiocese of São Sebastião do Rio de Janeiro. Individuals who donate R$7 to the "I belong to Christ" campaign will receive a gold pin featuring an image of the statue as a thank you gift.
Further information about the campaign can be found at www.soudecristo.org.br. This information was taken from the newspaper O Estado de São Paulo.
---
The Auto Club of Southern California
We're Always Here for You!
Get Speciial Valentine Discounts Visit: www.aaa-calif.com
---
---