TRAVEL ADVENTURES   .   .   .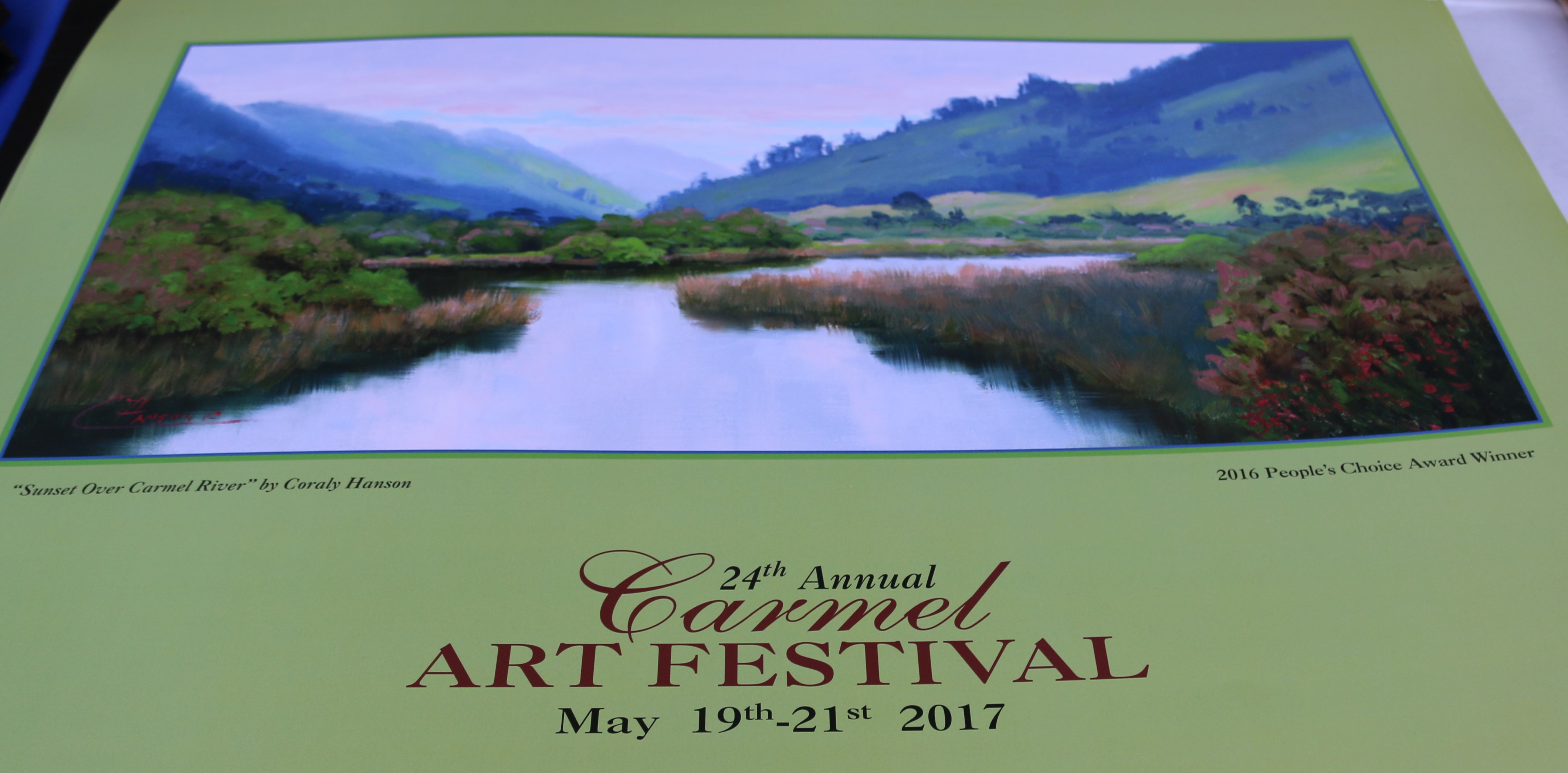 The 24th Annual Carmel Art Festival 2017
Gathering of Great Artists & Art Lovers
by Bonnie Carroll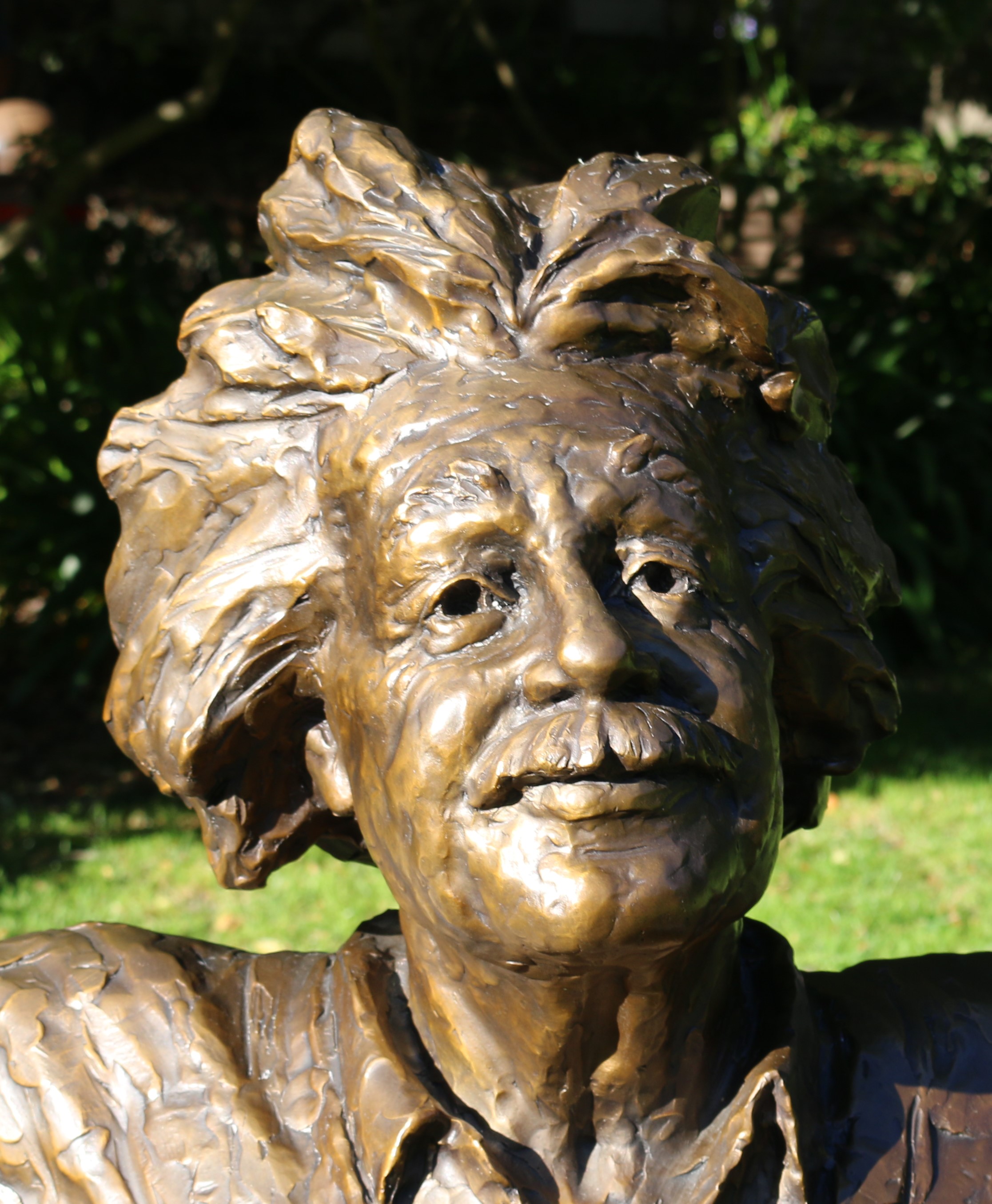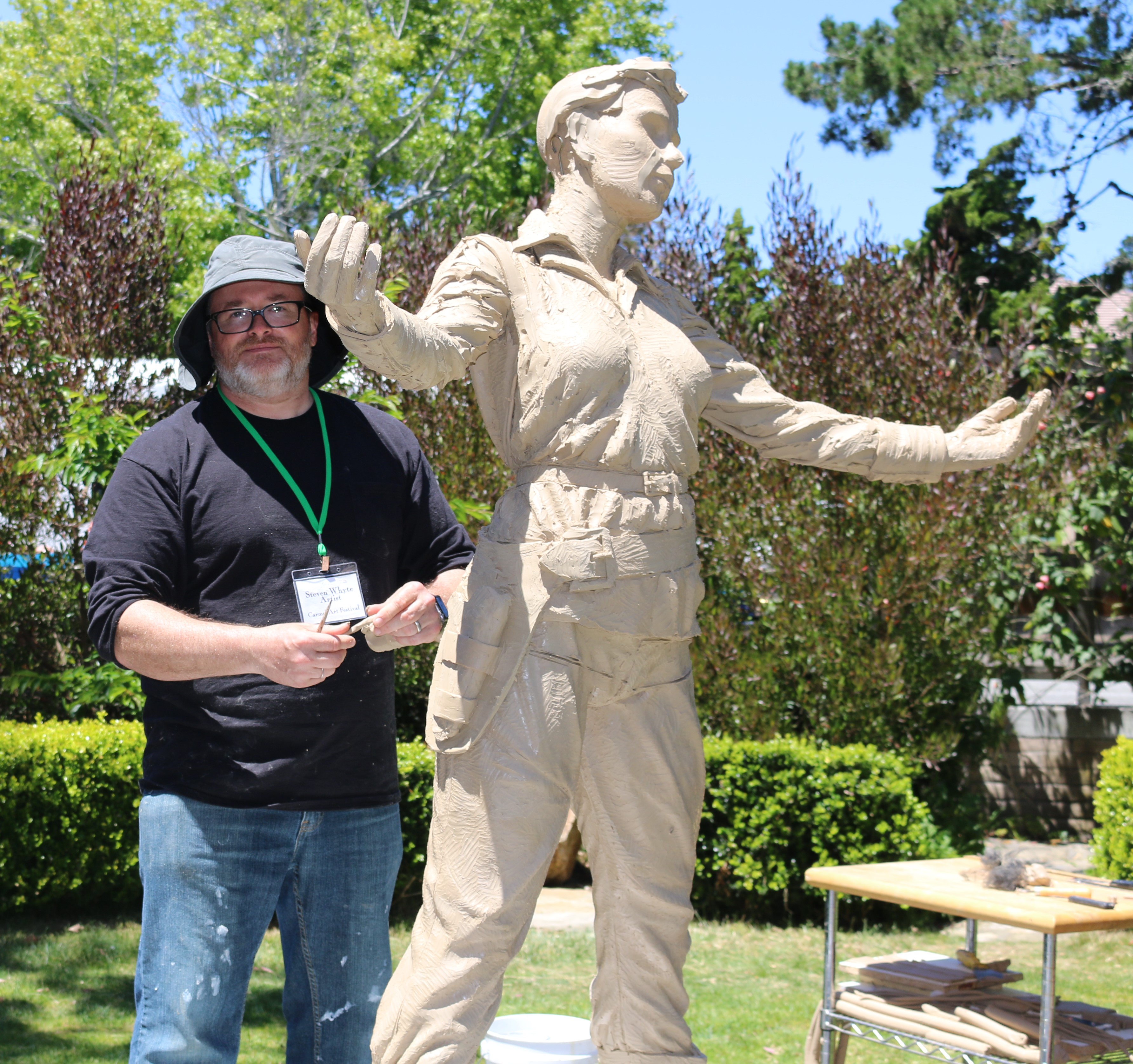 The 24th Annual Carmel Art Festival took place Friday thru Sunday, May 19 -21, 2017 in beautiful downtown Carmel-by-the-Sea, California.  The greatly anticipated three-day event celebrates Carmel's the rich history of being an artist community and provided a rich cultural and educational experience for locals and visitors alike.
Sculpture-in-the-Park included works from Classic Art Gallery, New Masters Gallelry, Rodrigue Studio, Blickfeldt Gallery, Gallery Sur and Steven Whyte's Sculpture Studio & Gallery.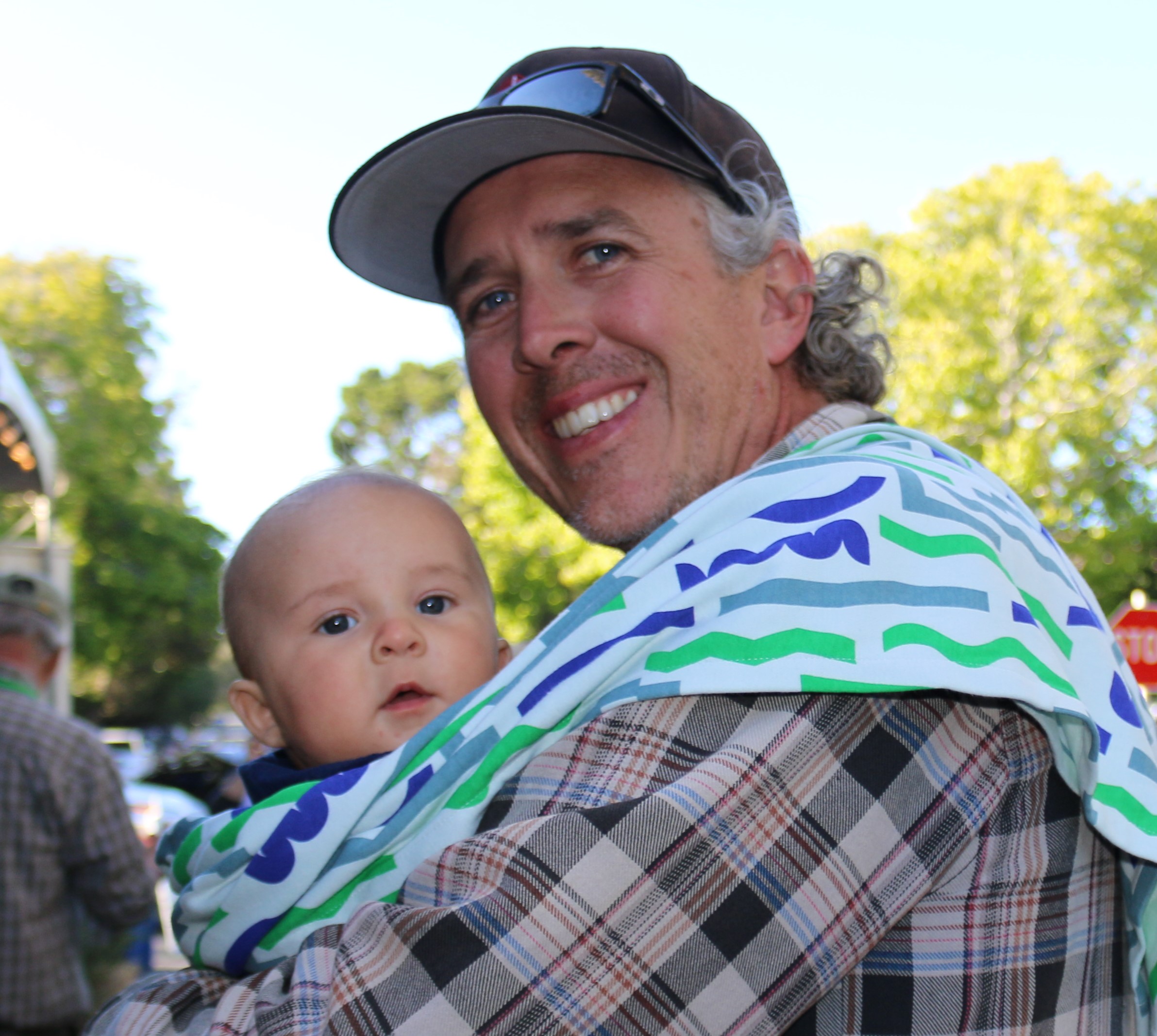 Founded 24 years ago by a group of gallery owners in Carmel-by-the-Sea, the Carmel Art Festival is one of the most prestigious plein air events in the country, attracting art collectors year after year. It was started not only to have today's artists immortalize the beauty of the scenic Monterey Peninsula and Big Sur Coastline, but also to promote youth art programs to encourage talented artists for the next generation.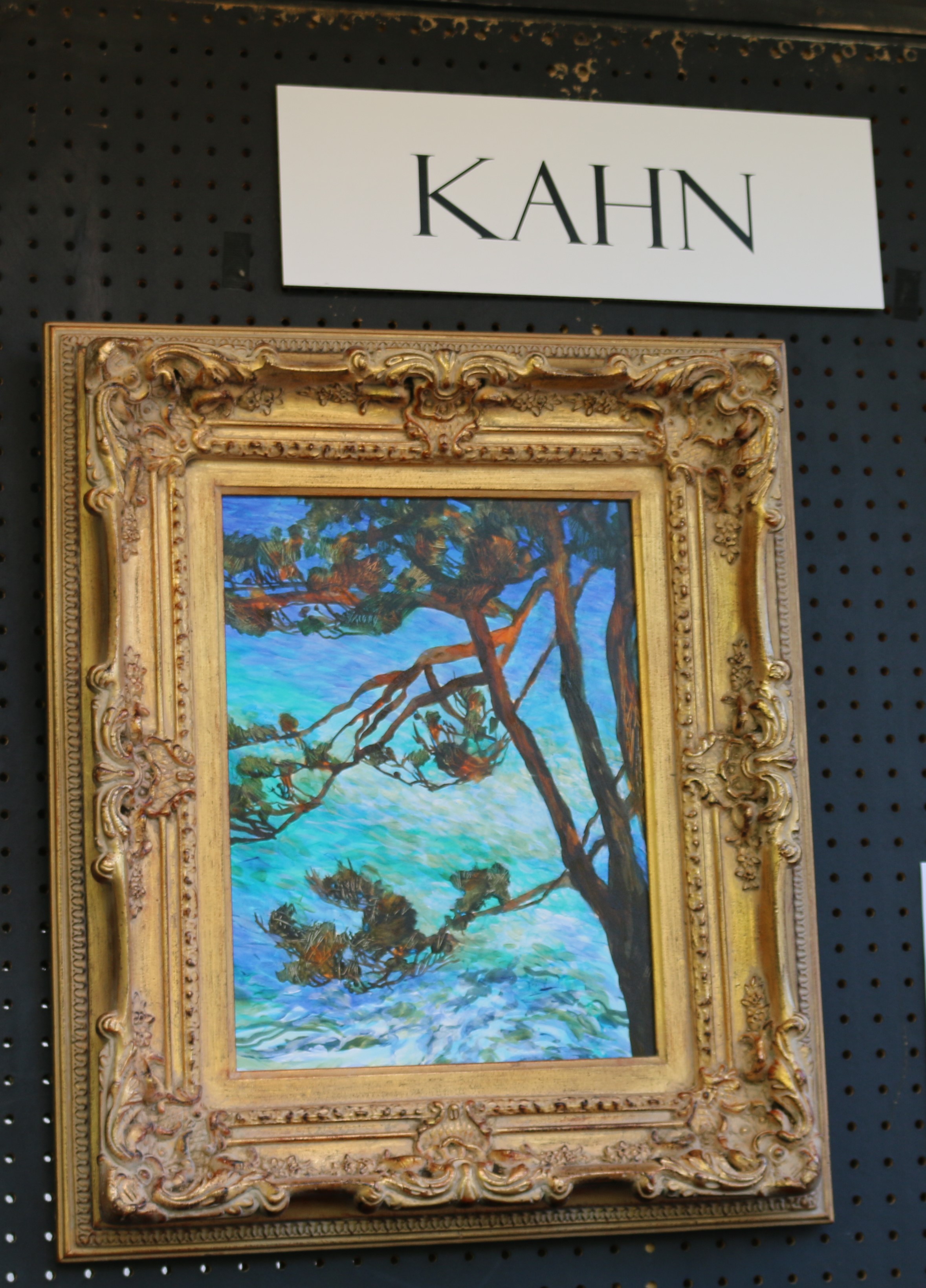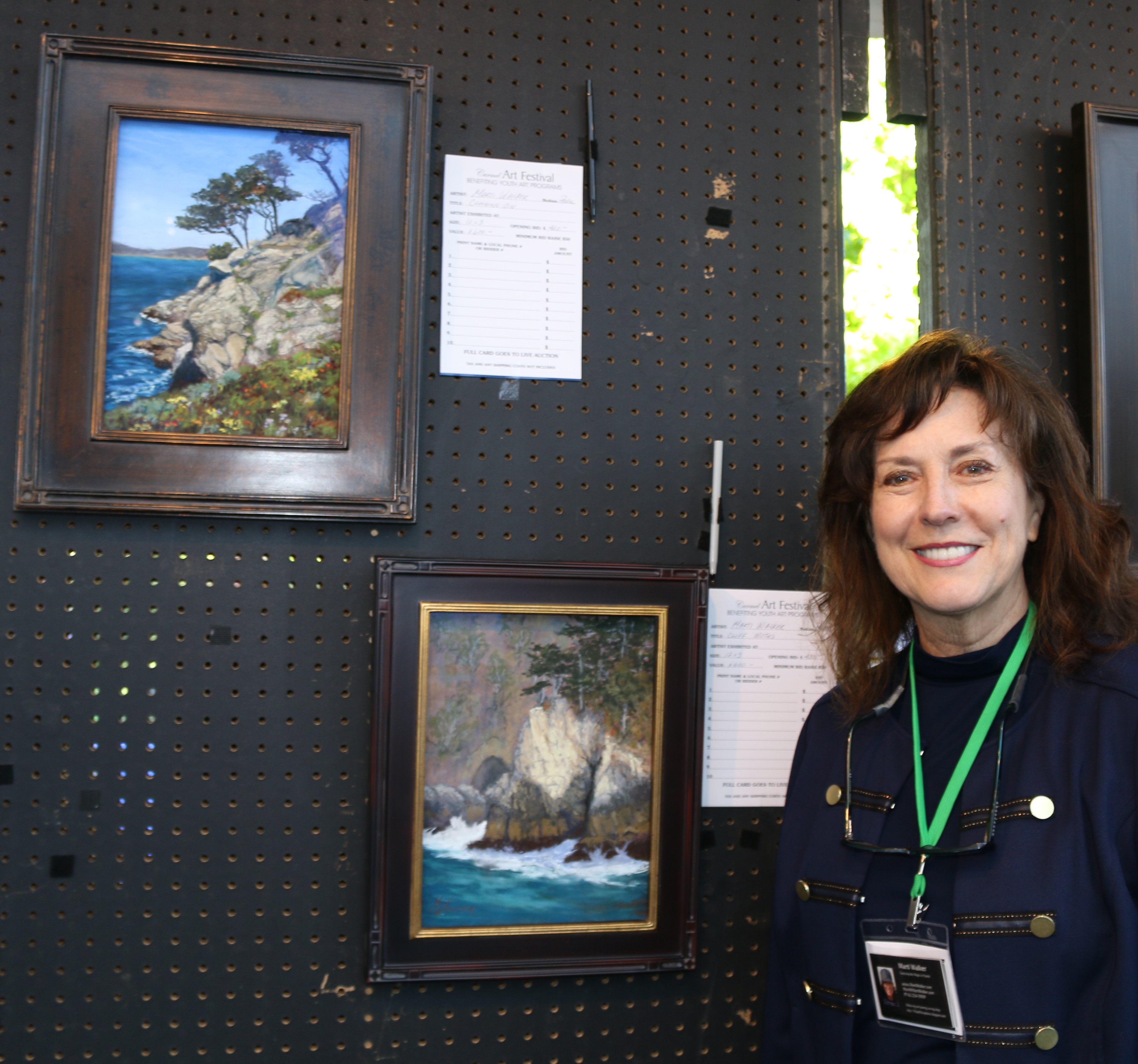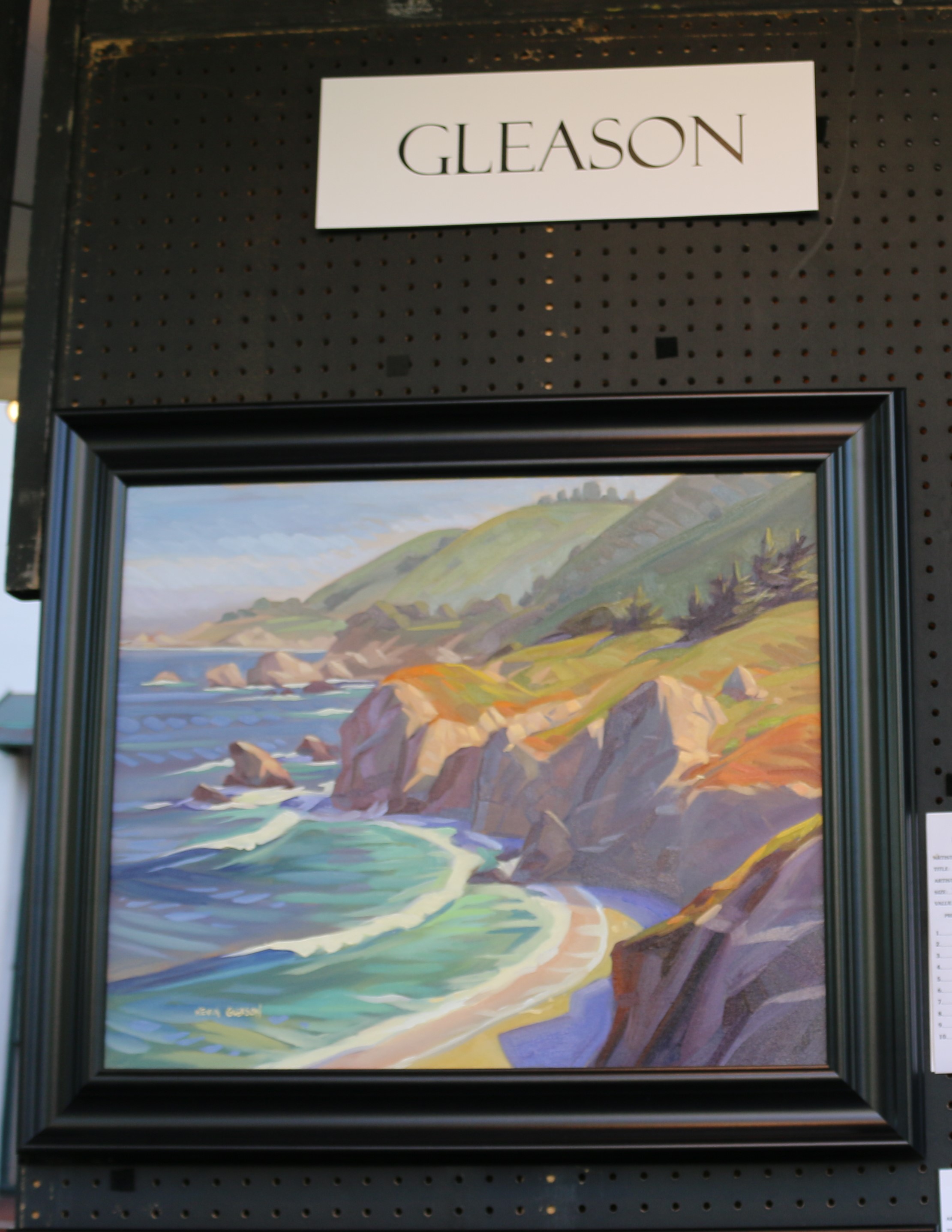 In 2017, organizers are once again offered attendees of the festival Sculpture-in-the-Park exhibits, an opportunity to see works by some of the most highly acclaimed sculptors of our time carried by local art galleries in Carmel-by-the-Sea.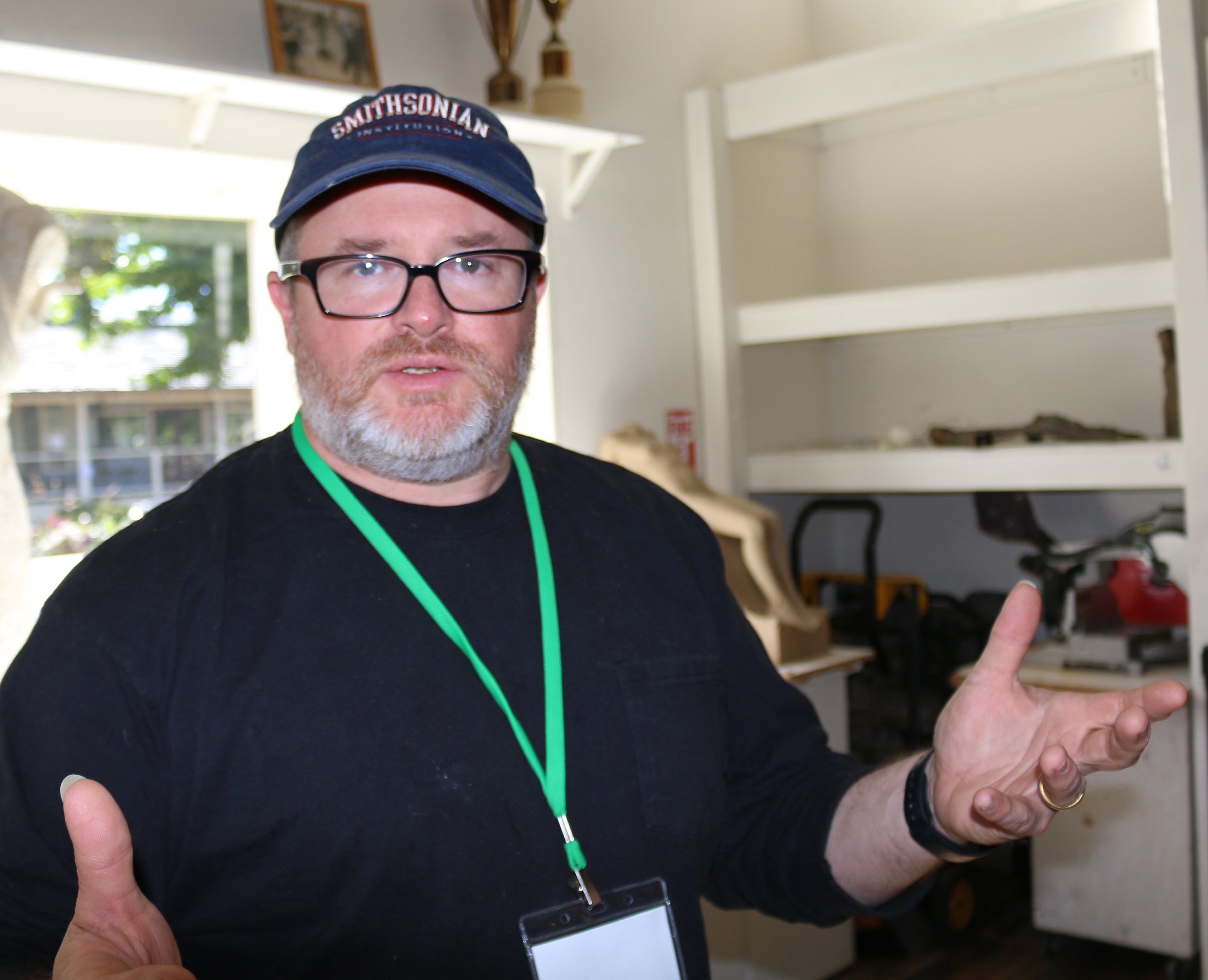 Devendorf Park was the sculpture exhibits activities center, where Steven Whyte, internationally acclaimed figurative sculptor whose work is displayed at the Smithsonian, was creating a large sculpture of a famous person in Devendorf Park over the course of the festival and was sharing the his sculpting with visitors; only on the last day was the subject identified formally. Attendees enjoy watching the progress of Steven's work.
I was privileged to have a private interview with Steven Whyte at The Barnyard Studio, where a viewing of his phenomenal work is on display. This interview will be appearing in other publications during July and August, prior to the installations of his "Comfort Women" sculpture in San Francisco in late September. Whyte is so very talented, and completely humble about the spectacular work he is doing; it was such a pleasure to meet him.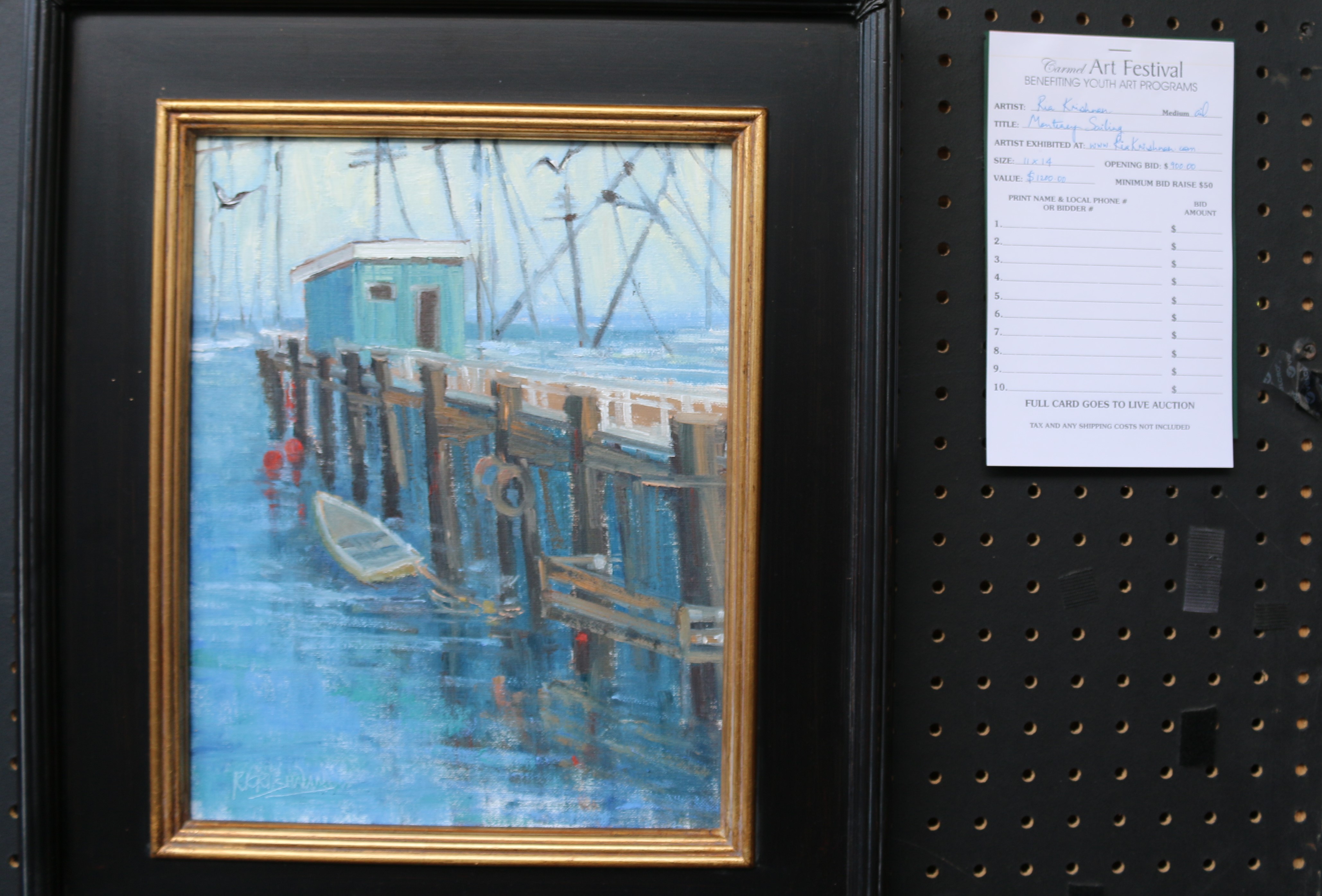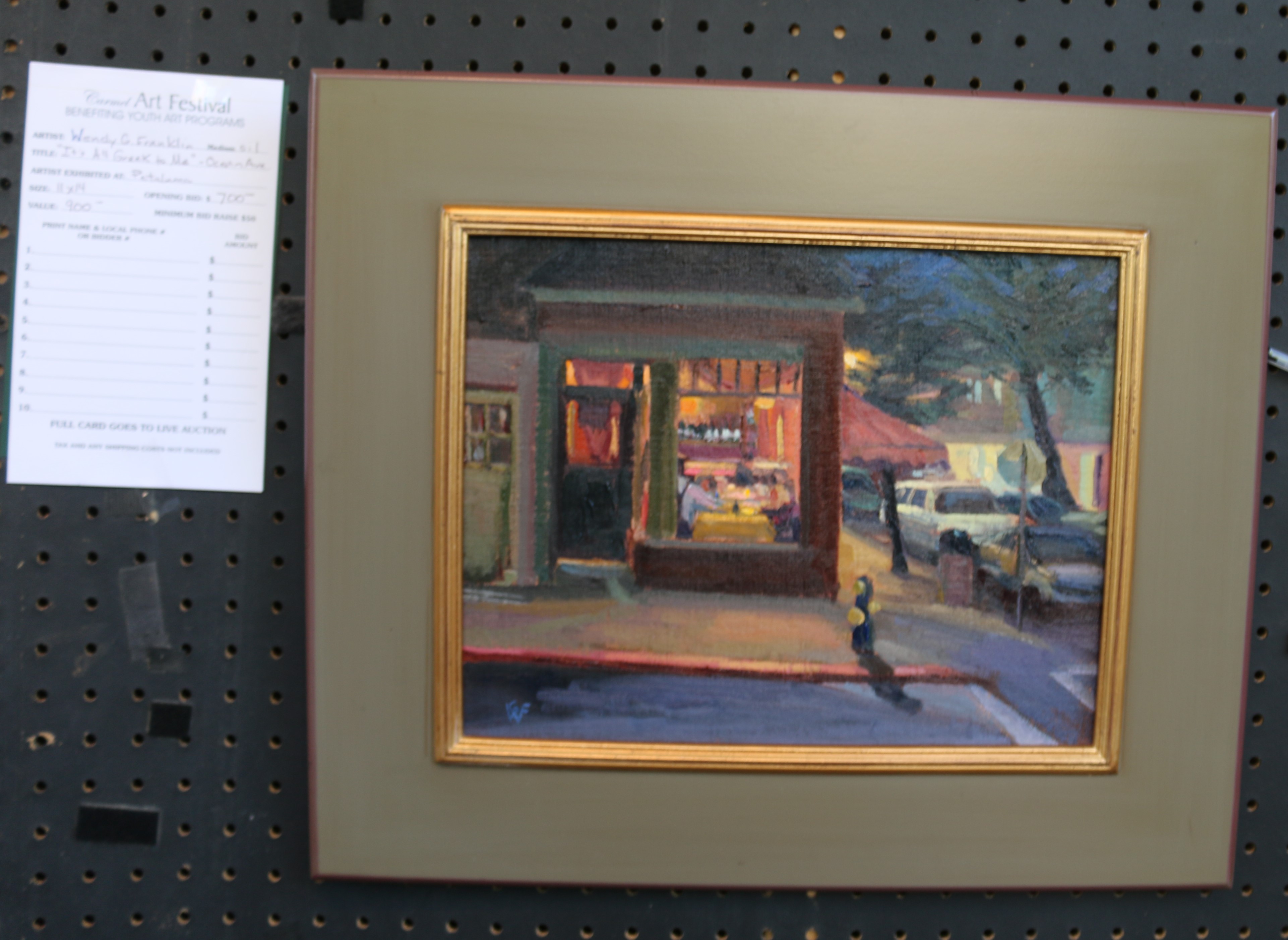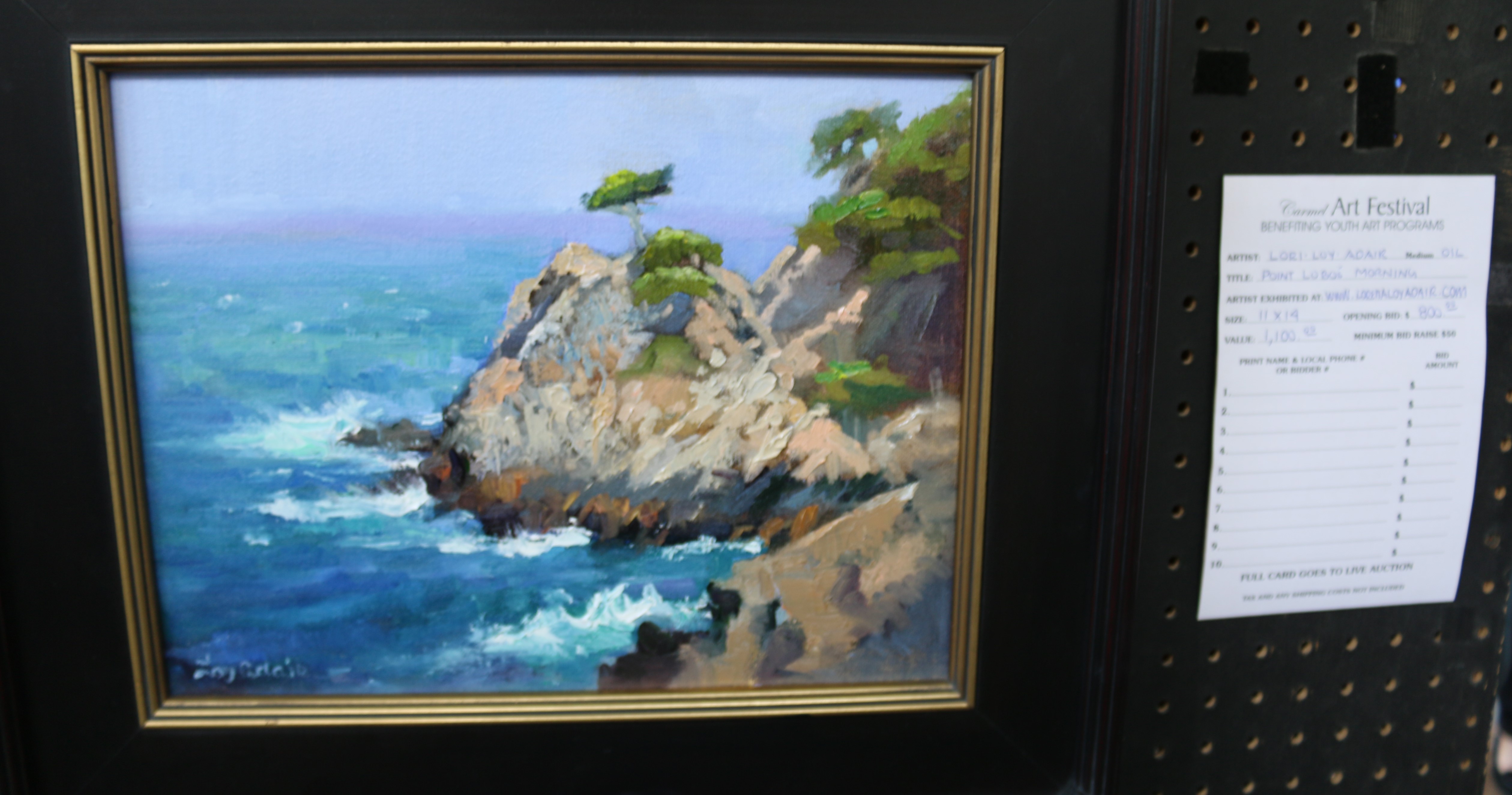 Besides sculpture displayed throughout the park, wonderful live bands entertained crowds who brought picnics and spent time with family and friends on the lawn. A sales booth with festival t-shirts, posters, totes and hats was in the park. On Saturday afternoon, "Kids Make Art Day" gave children an opportunity to create something special to take home. The Youth Arts Collective of Monterey assists budding artists.
On Sunday morning, the last day of the festival, a "Quick Draw" was held. Winning festival artists had 2 hours to paint and their work was displayed and offered in a silent auction at 11AM.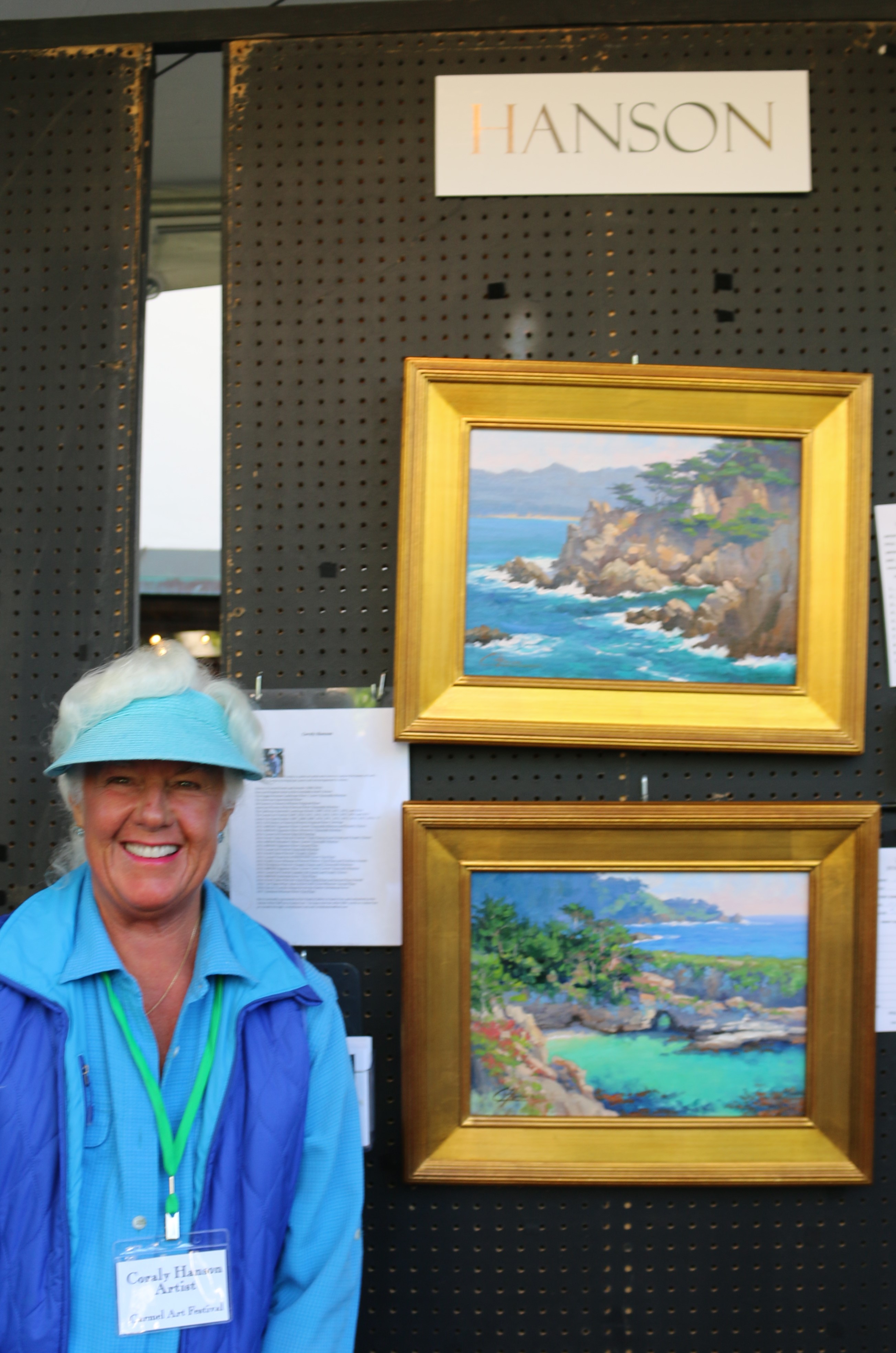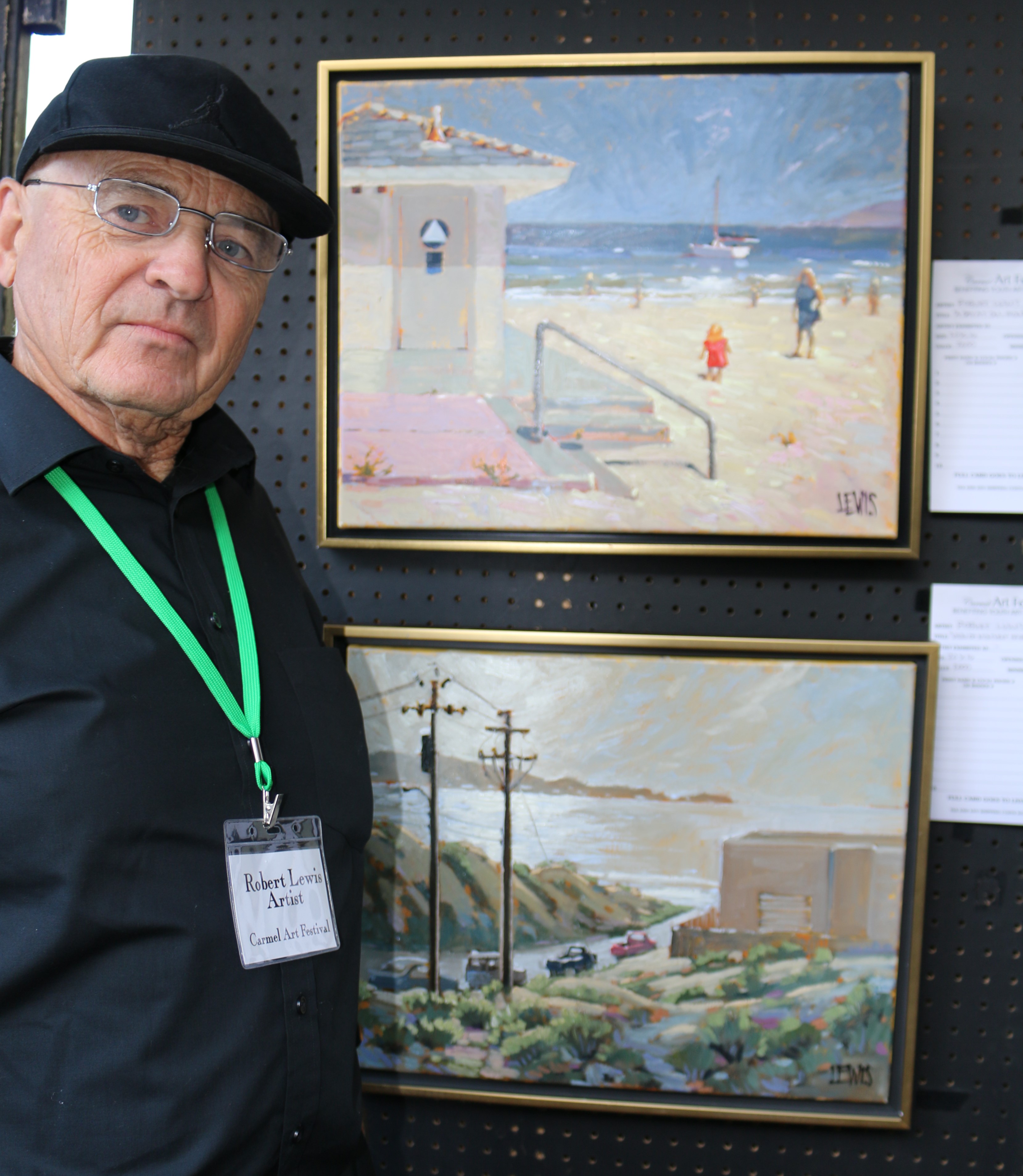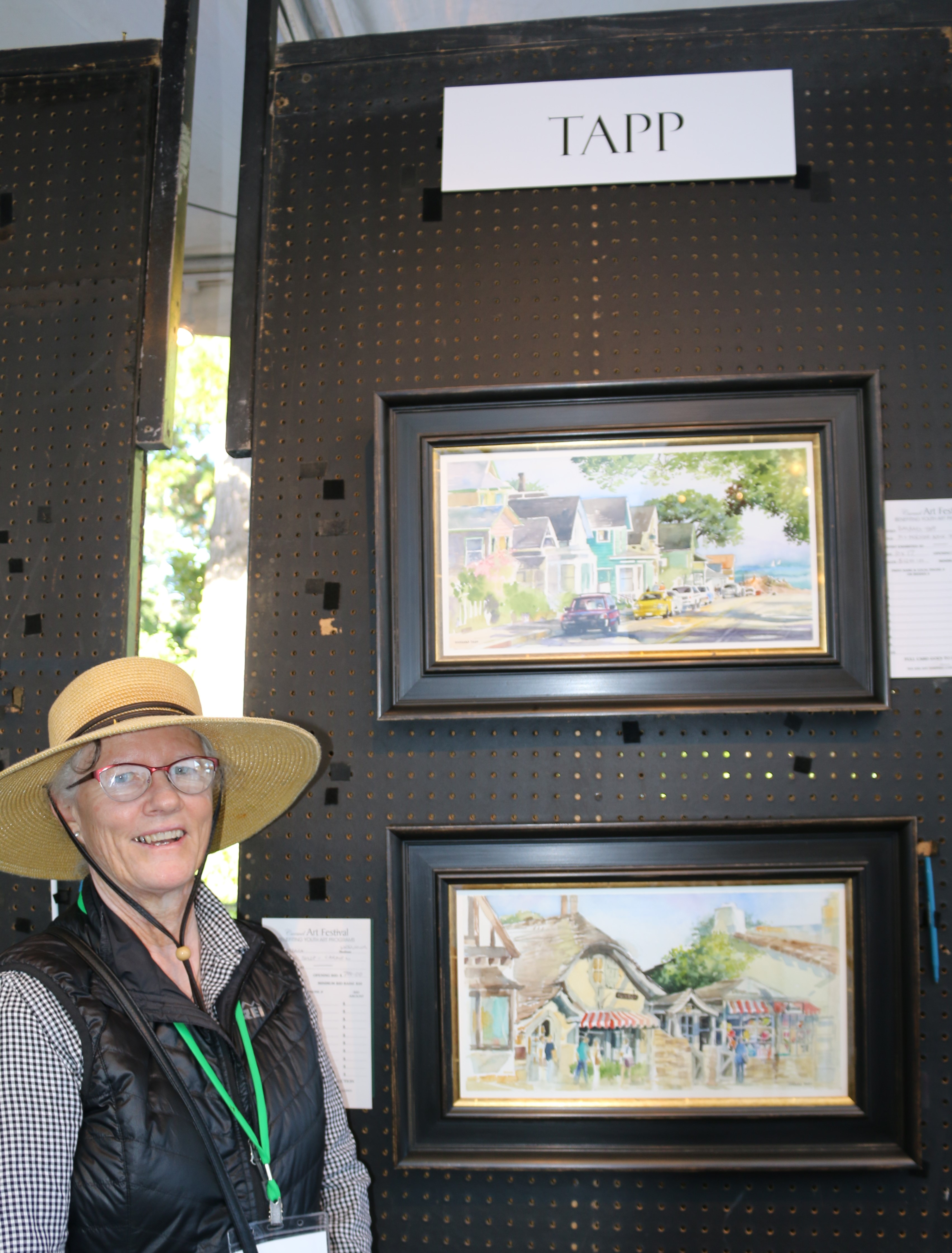 Carmel Art Festival Plein Air included 60 juried plein air artists in the competition who could be seen all over the Monterey Peninsula painting for two days to capture images of the area's natural beauty and history. Following exhibition and judging, a silent auction was held. The meet the Artists was a great introduction to these talented people, and was followed by the Artist Awards Ceremony. Visitors were encouraged to participate in the "People's Choice" award. The winner will be on next year's Carmel Art Festival poster!
Sponsors for the VIP party provided wonderful wines, waters, appetizers (including fried bugs) and crispy snacks all enjoyed by the enthusiastic and artistic attendees.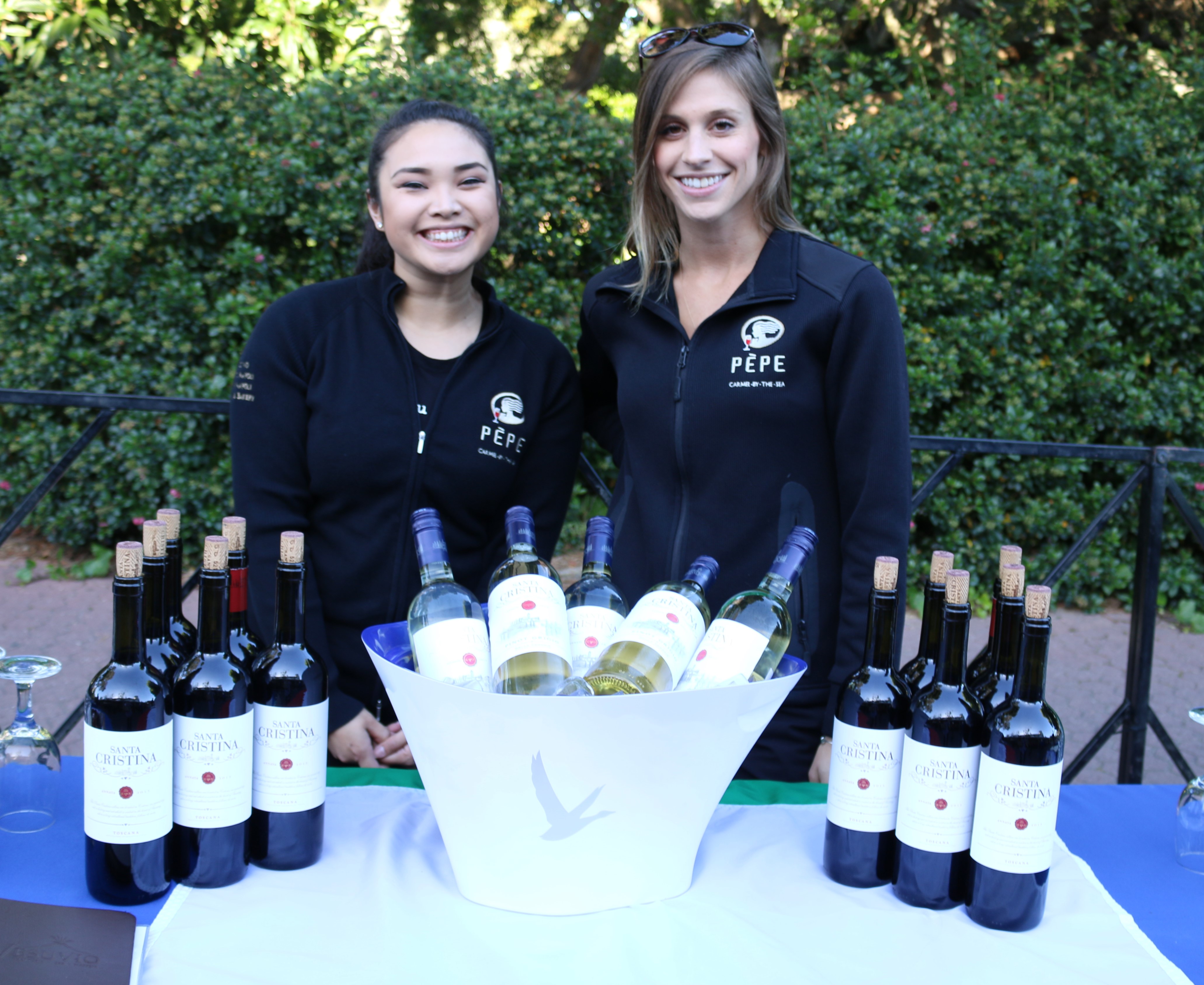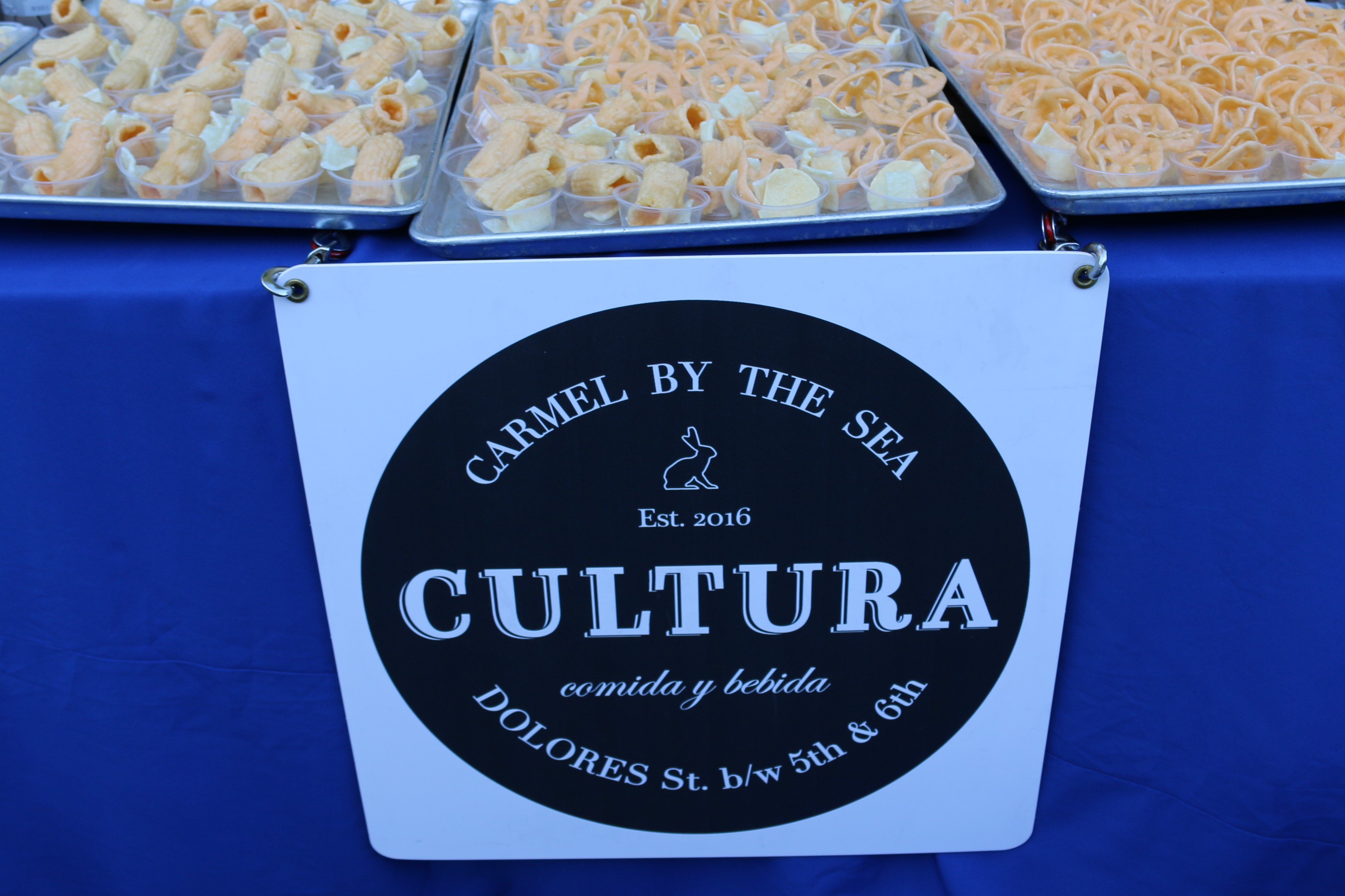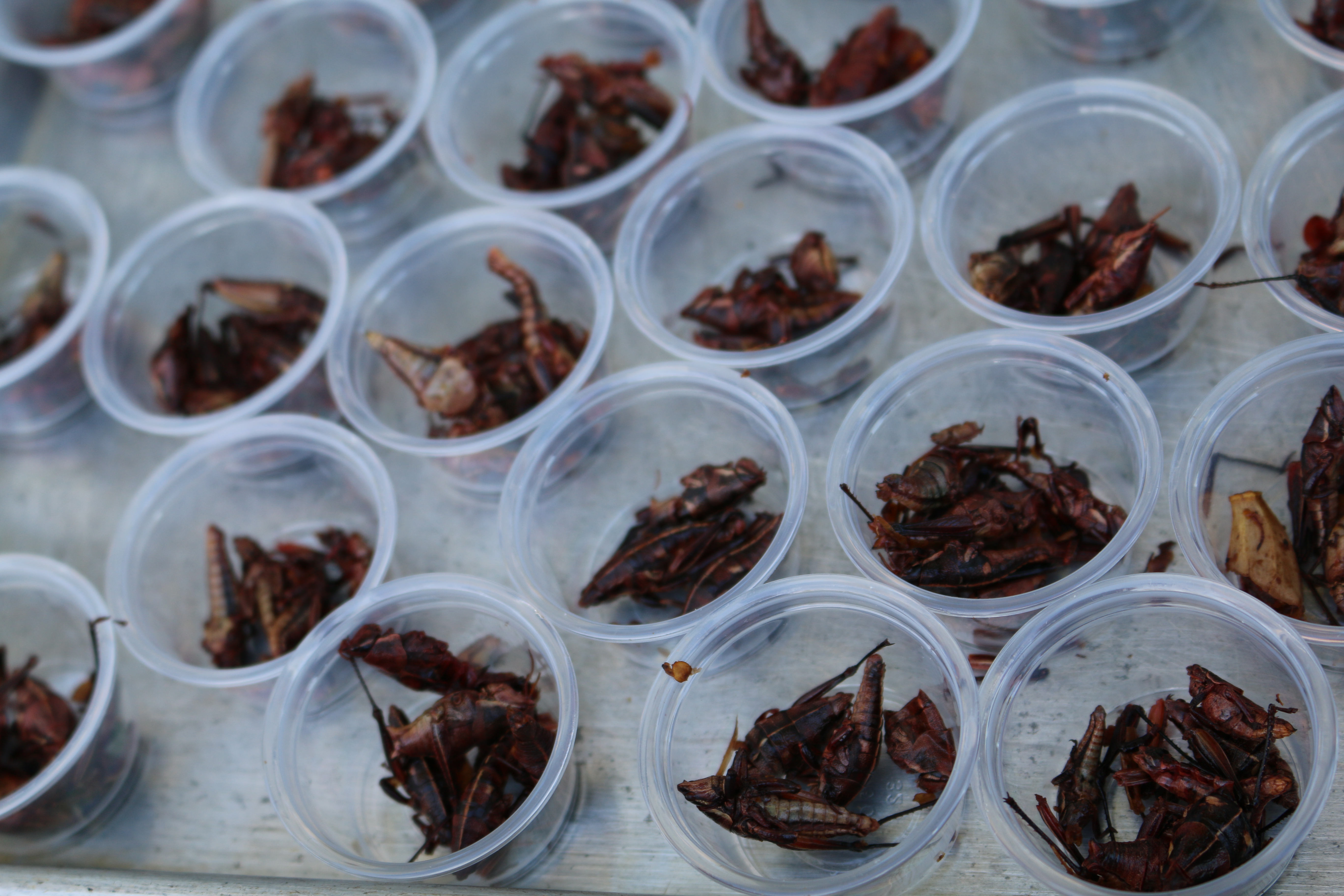 Paintings done by these artists were available for purchase during the festival, and the Gala held on Mission Street was a fun event enjoyed by artists and VIP guests. A variety of delicious food and beverage items were consumed by proud artists, event VIPs, and enthusiastic guests. For a list and information on the 60 artists who participated in 2017 please visit: www.carmelartfestivalcalifornia.com/entrants2016.html
The artists, some local and many wo traveled to Carmel from around the country, could be seen during the festival painting outside on the beach, however, they can paint anywhere throughout Monterey County. As a result, the paintings feature a wide variety of subjects, and all the paintings are wet. Festival planners laugh about how visitors react to this by reaching out to touch the wet canvas."It really is a unique experience to come and see these wonderful paintings and meet the artists who just painted them hours ago" says Tammi Tharp, one of the festival's board members.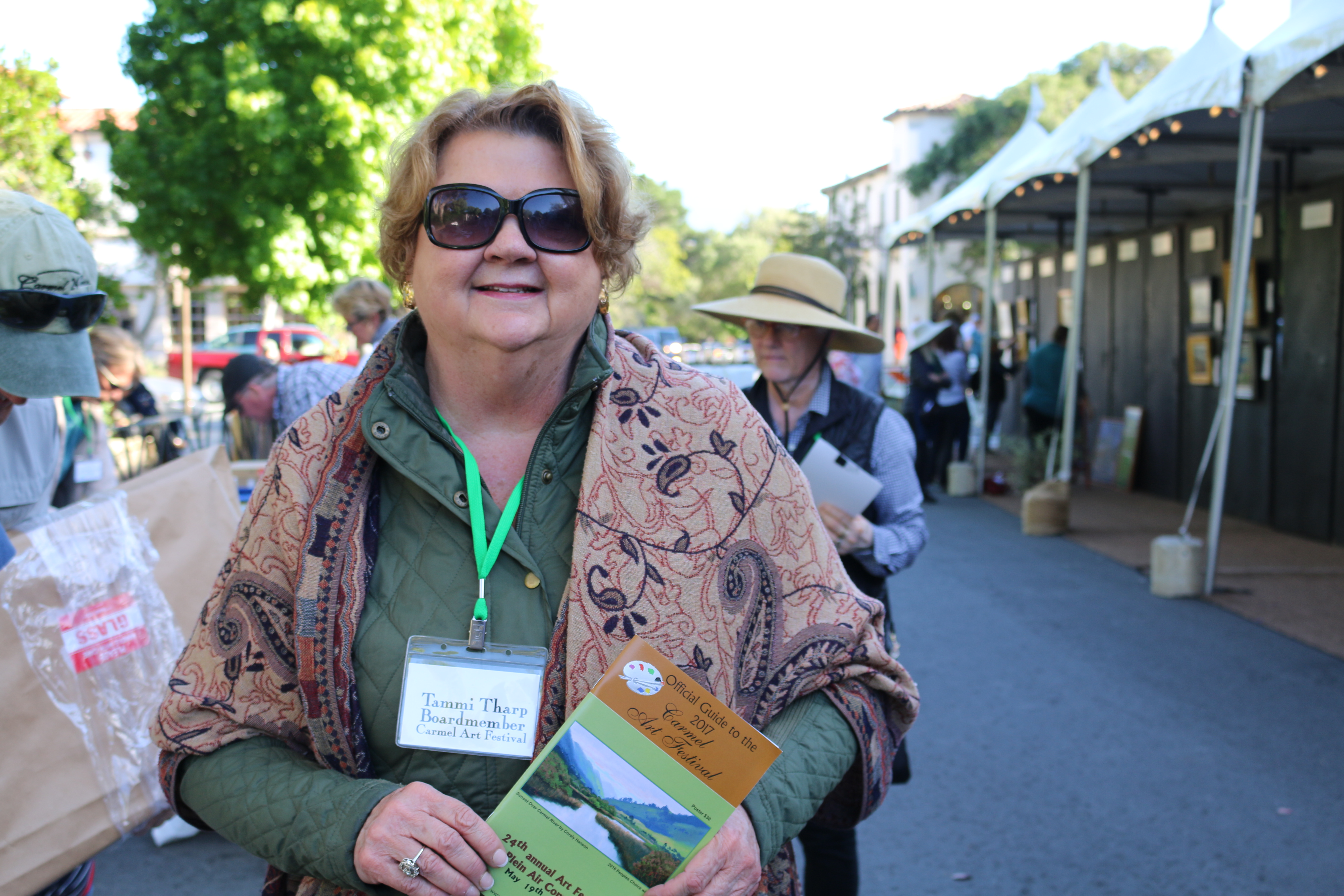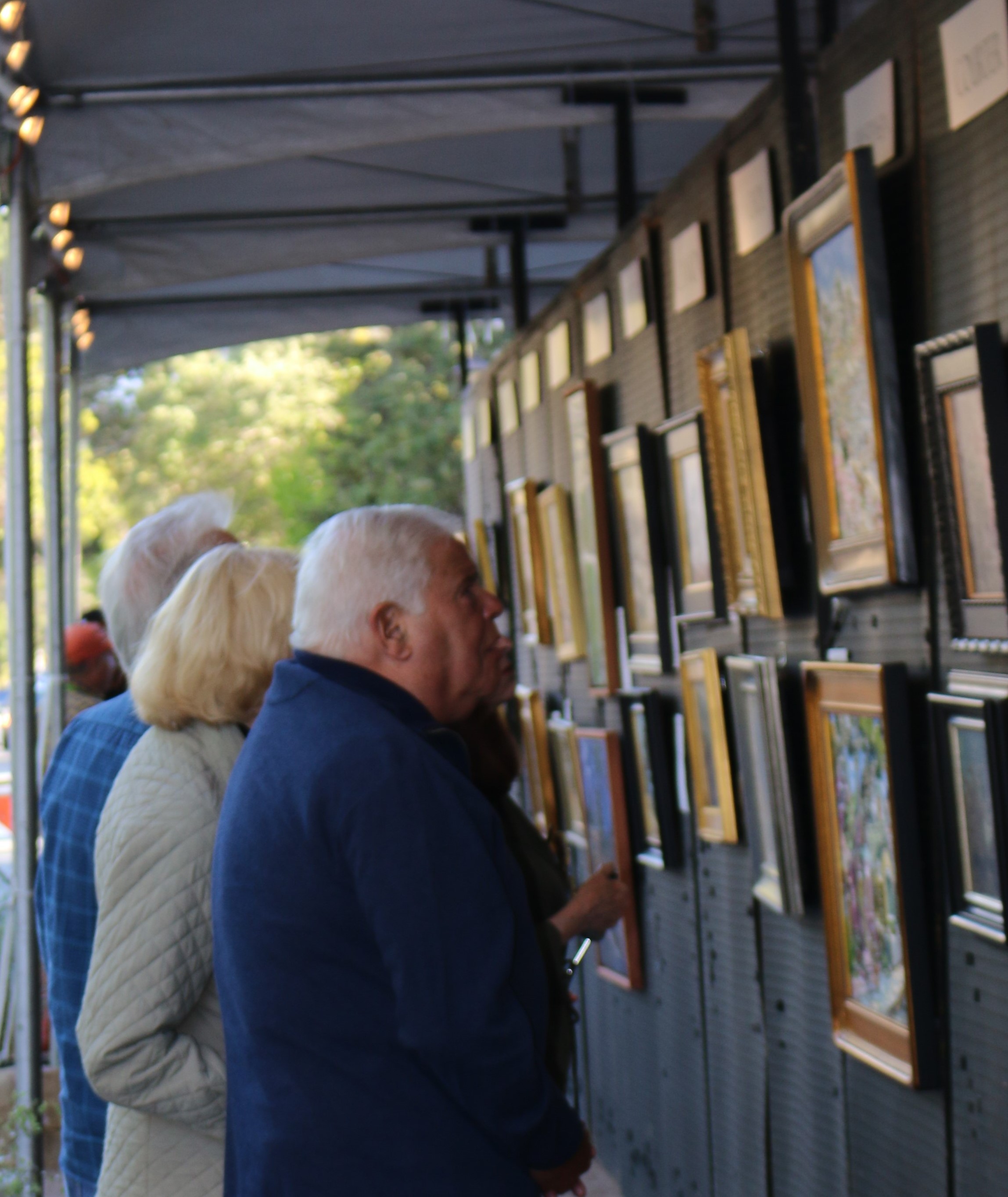 In addition to the official functions happening on Mission, Ocean and 6th Street, there were also gallery receptions and demonstrations taking place in a variety of galleries. The Carmel Art Festival is a non-profit organization. Proceeds from the Carmel Art Festival benefit local youth art programs. Website www.carmelartfestivalcalifornia.com.
For information, Contact:
Tammi Tharp Tel. 831-620-1622
Or Hella Rothwell Tel. 831-626-4000
Email: carmelartfest@gmail.com
---