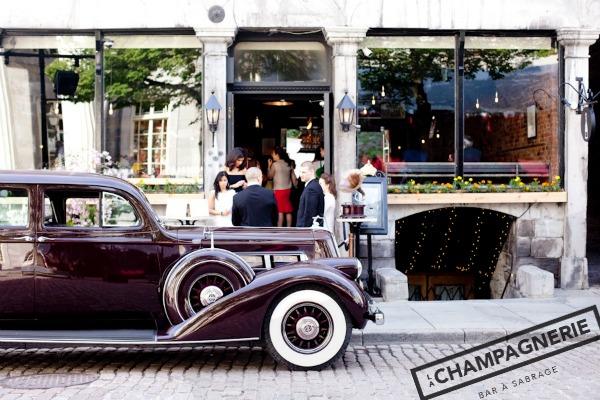 LA CHAMPAGNERIE OPENS IN OLD MONTREAL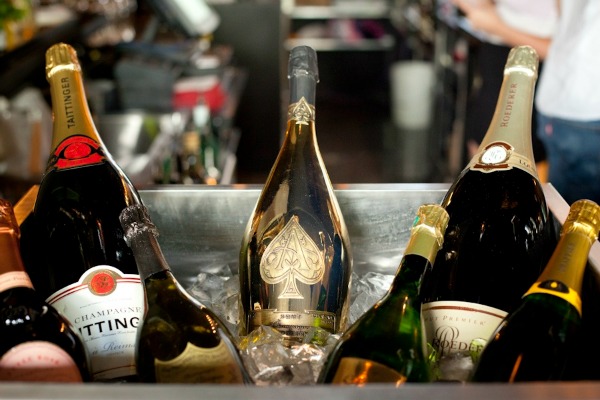 La Champagnerie, the most anticipated champagne barinMontreal opened its doors to media, tastemakers andsocialites in May 2013 in the heart ofMontreal'ssophisticated nightlife scene. Situated in theOld Port at 343 St. Paul East, La Champagnerie blendstheexcitement of sabering and the elegance of champagne in a charming rustic setting, within a generous 2,000 square foot site, that is already proving to be the venue of choice for theMontreal movers and shakers.
Sabering champagne and other sparkling wines, is a custom that dates back to the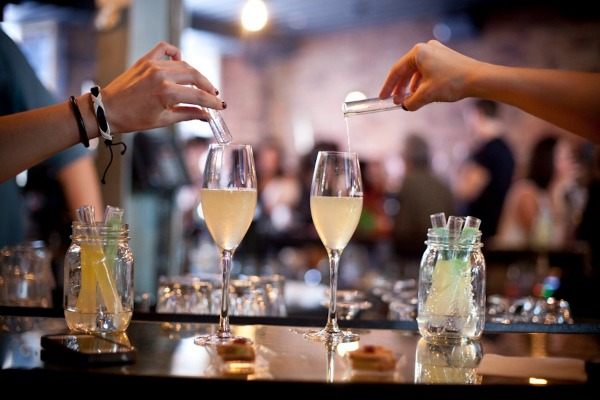 time of Napoleon. By using a saber to knock off the end of a champagne bottle in one clean piece (cork, glass and all), the end of the bottle then splits off leaving the open bottle to pour and enjoy.  "Using a champagne saber is one of the most theatrical and impressive ways to serve all kinds of bubbly," says Sébastien Piekutowski, operations director for La Champagnerie. "
The idea behind La Champagnerie stems from the popular La Champagneria bar in Barcelona that offers Cava (Spanish sparkling wine for 5 euros a bottle) and brilliantly combines simplicity, versatility and fun. "We want to democratize what champagne is commonly known for and offer Montrealers a unique unpretentious space with an incredible variety of bubbly at all different price points and flavours" says Piekutowski.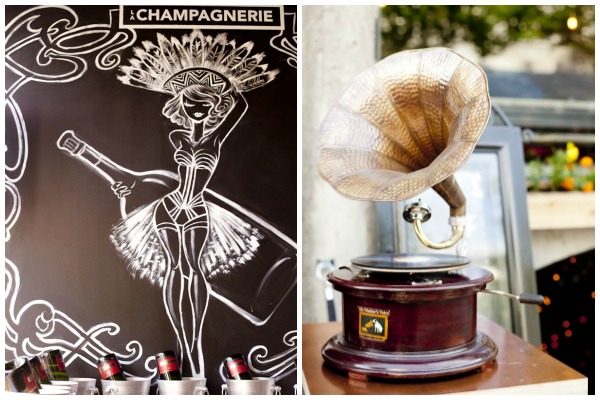 The rustic chic décor at La Champagnerie is made up of polished wood, copper, glass and other raw material. The "wow wall" - a concrete slab covered in glass filled with personalized sabered champagne cork memorabilia from sipping customers, is just one of the more interesting elements found in the unique and welcoming space. From the vintage metal chairs that were transformed into customized bar stools, to the restored 1930's gramophone at the DJ booth that signals the end of the evening by playing a music hall song every night at 3AM, the tone is set with a mix of modern and vintage influence.
La Champagnerie offers a variety of accessible champagnes and sparkling wines as well as some prestigious brands, offering a price range for every patron. They also introduced an innovative way to offer bottle service with "Les Kits à Bulles" where all mixers are served in sophisticated looking test tubes - tres chic!
The champagne bar offers hungry culinary creatures a distinctive menu of beautifully prepared lavish sharing platters and finger foods including such classics as caviar, Oysters, tartars, and more. The owners have expressed the hope to be serving lunch daily soon on their terrace. La Champagnerie is open from Tuesday to Sunday from 4PM to 3AM. For additional information visit:www.lachampagnerie.ca.     by Bonnie Carroll
_____________________________________________________________________
Significant Events . . . 
Evening at the Beach August 1st 6:00 - 10:00 PM Jonathan Club SM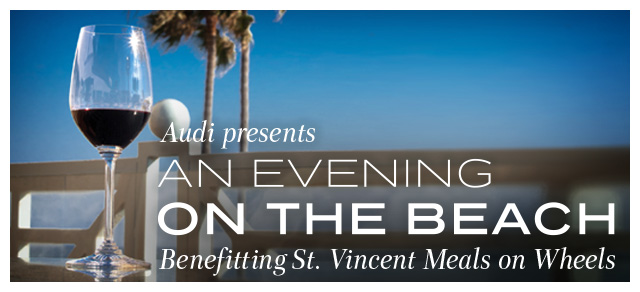 AUGUST 1, 2013   JONATHAN CLUB BEACH                                                      
Pet Travel Care

Tips and Tidbits    

  

  

Don't even think about it...

DO NOT EVER leave your pet in a hot car, even with the windows cracked.

  

Suggest a Listing!

Have a favorite dog park? Recommend it to others on our

site

here

.

Happy Trails NO-ZIP Pet Stroller from Pet Gear has really "raised the bar" in pet travel. No zippers means no hassle when trying to open and close the stroller - just latch it and you're ready to roll. The Happy Trails NO-ZIP stroller also features an elevated paw rest. Your pet can easily look out of the stroller by using the front bar for support. The new panoramic view window allows your pet to remain safe inside without missing any sights while you stroll. Priced at $125.42.

 

Introducing the all in one doggie car seat: the Snoozer Pet Car Safety System, crash tested to the same standards as a child safety system (30-lbs at 30-miles-per-hour).
The system includes a Lookout Car Seat designed so your pet can ride high in the seat, a safety harness, and a seatbelt adapter. The Lookout booster seat has black quilted nylon outside and a cuddly Sherpa interior. Price starts at $99.95.

______________________________________________________________
---