DESIGN HOTELS™ WELCOMES FIRST MEMBER HOTEL IN HONG KONG: THE MIRA

Design Hotels™ is delighted to announce its first member hotel in Hong Kong, The Mira Hong Kong (www.designhotels.com/the_mira). The partnership comes at an exciting time as the hotel is also celebrating its first birthday.

Overlooking the banyan trees and hedge mazes of Kowloon Park in Tsimshatsui, one of Hong Kong's boutique-lined shopping districts, The Mira is an award-winning urban retreat. Its 492 rooms, including 56 suites, are classified as green, red and silver, and are furnished with handpicked fabrics and design features, including the Egg chair by Arne Jacobsen. The hotel has six distinct dining and bar establishments, including COCO, a coffee and chocolate lounge, and Yamm, a Japanese-infused international buffet.
New Chef and New Rooftop Garden Lounge
As part of the birthday celebrations, The Mira is opening Vibes, its new al fresco terrace lounge, and welcomes a new chef to its modern European restaurant, WHISK. William Girard, former chef at Al Mahara, the Burj Al Arab Dubai's fine dining restaurant, will be unveiling his new menu this week. It showcases Girard's signature French cuisine, including fresh produce from his home region in the French Pyrenees.

Chef William Girard says: "My cooking is contemporary French: it has classical roots with an Asian twist. I pay particular attention to the product by not mixing more than three flavours in a dish. Real cooking is the product of simplicity, the star of a dish is always its ingredients."

Located on the fifth floor of The Mira, WHISK offers many different dining environments, making it a unique setting for a business lunch, a chic Sunday brunch with a twist, or even a post-party nightcap. Its features include a wine bar, dining lounge with casual seating and mezzanine area overlooking the hotel's Chinese restaurant with lush views of Kowloon Park. Opening out from the restaurant is Vibes, an al fresco garden concept lounge with lotus-shaped open fires, running waterways, bamboo groves and private cabanas. This exclusive haven in the city is the ideal venue for brunch, breezy afternoon teas, after dinner drinks and makes the perfect party playground.

The Mira's Design
Charles Allem, a Miami-based interior architect, was inspired by Hong Kong's expansive skyline in the design of The Mira's interior. Together with Colin Cowie, lifestyle guru, they have created an interior of sparkling lights, metallic globes, innovative artwork and experimental sculptures, creating a memorable experience for each guest. Cowie is known for designing a variety of extremely high profile events, including Oprah Winfrey's 50th birthday party and Elton John's AIDS foundation Oscar Party. Allem has also taken inspiration from Hong Kong's natural environment and historical architecture, shown in the striking emerald and platinum colour schemes.

Allem says: "Each facet of this exquisite diamond, set in the heart of Hong Kong, is designed to fascinate and mesmerise. My vision has been to leave an indelible mark on the mind, body and soul."

Spa and Special Events
Surrounded by stylish circular chill-out daybeds, the 25-metre pool area in the MiraSpa provides a chic place to mingle. The vast 1,700 m² spa also offers experience showers, waterbed floatation lounges and a nail bar.

For events, the Ballroom on the 18th floor, designed by Colin Cowie, offers over 20 colour and event themes for a variety of occasions. It also features 18 custom made chandeliers with over 20 tons of hand-cut Czech crystals.

Rates
HKD 3,000 - HKD 48,000
_______________________________________________________

            Sheraton Maui Resort & Spa Receives "Pinnacle Award"

The Sheraton Maui Resort & Spa is once again the recipient of Successful Meetings Magazine's "Pinnacle Award" – honoring excellence in meetings and convention services. This is the fourth year in a row Sheraton Maui Resort & Spa has been honored with the award. Director of Group Sales, Susan Woods, was honored by the continued recognition saying, "Our sales and catering professionals are dedicated to providing a unique and distinctly Hawaiian experience for every group that arrives on property and it is wonderful to know that others are aware of that dedication." For more information about the group offerings at the Sheraton Maui Resort & Spa please visit www.sheraton-maui.com/meetings/overview.
              Westin Goes Green with Sustainability Initiatives 
Spearheaded by resort associates (employees), the Sustainable Council is one of the key initiatives undertaken at The Westin Kaanapali Ocean Resort Villas towards becoming an environmentally-friendly resort. A few of the best practices include Make a Green Choice program enabling the resort to conserve energy and water by giving guests the option to defer daily housekeeping services for a resort credit; Styrofoam Elimination with reusable and/or biodegradable products in place and Green Housekeeping program to increase indoor air quality through efforts limiting traditional cleaning chemicals that pollute the environment.
The resort also introduced Waste Minimization, Recycling and Organic Waste Management to divert minimum 20% of its trash from the landfill with assorted recycling bins placed throughout the resort, landscape green waste composting, used kitchen oil recycling by sending it to a biodiesel processor and donating unused furniture to charity and non-profit organizations. And its Green Transportation program decreases emissions of pollutants into the environment by encouraging guests to use the resort's complimentary shuttle service that runs regularly to Starwood resorts in Kaanapali and Lahaina town for shopping, entertainment and historical sights of attraction. Visit westinkaanapali.com for more information.
_______________________________________________________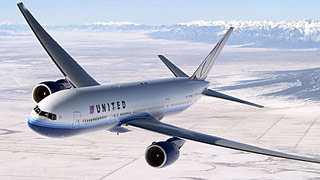 WHAT THE MERGER MEANS FOR TRAVELERS
When a San Francisco judge canned a lawsuit brought by 49 unhappy fliers this week, the skies were cleared for United Airlines and Continental to fly as one. The passengers are concerned that the merger will lead to higher fares, and so should you.

The two airlines will technically merge on October 1st, but travelers won't see evidence of the deal for several months. Until then, Continental and United will fly as two airlines. Tickets, frequent flyer points, reservations systems, routes, and check-in counters at most airports will remain separate as well.

The merger creates the world's largest airline, which will service a combined 370 destinations around the world, build up 10 hubs and serve 144 million passengers a year. They will keep the United name, fly under Continental's much-heralded management and will be adorned with a logo using the sans serif font of the United brand with the classic blue globe of Continental under the tagline "Let's Fly Together."

Travelers will not see proof of the merger until at least next spring, says Henry Harteveldt, a travel industry analyst with Forrester Research, since it will likely take 18 to 24 months for the complete merger to take hold. So while what it will mean for passengers is not yet clear, the main concern is how it will affect the cost of getting from Point A to Point B. "Ticket prices are so expensive already," says New York-based doctor Carol Dersak, who travels at least five times a year. Her biggest fear? "With the merger, I'm afraid they will cut flights and cause prices to go up and the quality of service to go down."

So what is going to happen to your frequent flier miles, and and how high will prices go?

What about my frequent flyer miles?

According to Harteveldt, holders of Mileage Plus awards or Continental OnePass points do not need to be too concerned about whether these points will hold their value. But he notes that brand loyalty in the airlines is no longer the marketing force it once was.

"Forrester's research shows only three in ten U.S. travelers are loyal to any one travel company, and this is down from 42 percent in 2002. Punctual departures, reliable service, clean cabins, good customer service, route coverage and fares -- these are the areas in which an airline must be competitive or lose business."

United and Continental are also both members of the Star Alliance, so the name could possibly be the only change (United Red Carpet Club members and Continental Presidents Club members already have access to both lounges). "United's Mileage Plus is a larger program than Continental's OnePass, and as the larger program, and with United being the surviving brand, it's likely that the Mileage Plus name would be the surviving loyalty program brand name," says Harteveldt. In fact, the new frequent flyer program is expected to create an easy blending of valuable features from both programs, according to a special website set up to explain the merger. But then again, the site also states "In our merger plans, we expect to achieve revenue synergies without any increase in fares."

So, really, will prices get even higher?

With one less competitor out there it will now be a landscape of ten airlines managing the domestic lift along U.S. routes. The new United will monopolize some of those routes, such as Chicago and Newark to Houston as well as Newark to Denver and San Francisco. These routes may end up having virtually no non-stop competition and that can mean higher fares, says Harteveldt. "The good news is you still have Southwest, Frontier, JetBlue and Virgin America driving a significant wedge into pricing," he says. "Still, there is a substantial risk that fares will go up."

Travel agencies are already seeing the effect of the merger announcement rumbling their global distribution systems. Susan Tanzman, owner of Martin's Travel and Tours in Los Angeles, notes seeing unprecedented cost fluctuations on seats causing a kind of rush on reservations.

"Because United and Continental are strong carriers to Hawaii, I have been watching fares rise with almost head-turning speed," said Tanzman. "While I waited for a seat that cost $1,400 Friday to go down in price, instead it cost $2,000 Monday." And she doesn't expect it to get much better. "I have been advising clients to book earlier if they cannot be flexible," she says. "And I have to look harder through the database of consolidator and net fares available for these seats as ticketing is getting so much more complicated."

What the experts say

The merger follows announcement that Southwest is buying AirTran as well as the combining of Delta and Northwest Airlines earlier this year. The Delta/Northwest merger has been regarded as nearly seamless in its execution. But it also follows the rocky combination of a bankrupt US Air to America West airlines in September 2005, a marriage of internal cultures that has remained divisive and problematic to this day. "The airlines have learned a lot of hard lessons from these mergers over the past 25 years," says Harteveldt. "I think we'll be seeing some of the benefits of that experience in this merger [between Continental and United]."

"United has advocated for mergers for years so there is no surprise here," says Harteveldt. "Air travel in the U.S. is a mature industry, not like the 1940s and '50s or even the '60s when it was in a growth mode and you had a regulated environment that almost incubated the competition. Since de-regulation we have seen so much consolidation. Airlines need scale and scope to be profitable, but also need to cater to the demands of the customer."

The airlines themselves are obviously looking on the bright side "Building on our Star Alliance partnership, we are creating a stronger, more efficient airline, both operationally and financially, better positioned to succeed in a dynamic and highly competitive global aviation industry," says Glenn Tilton, chairman, president and chief executive officer of UAL Corp. Adds Jeff Smisek, Continental's chairman, president and chief executive officer who will serve as the new company's CEO: "This combination brings together the best of both organizations and cultures to create a world-class airline with tremendous and enduring strengths."

Harteveldt is looking for the positives as well. "There is a significant chance for United and Continental to combine their strengths here and benefit from Continental's stronger customer service and United's premium seating options and airport privileges such as express security lines, plus the combined hub strength of both airlines," he says. "These are the benefits passengers will notice."

Meanwhile, some airline watchers are remaining cautious, especially since past mergers have meant employee morale problems and strikes by pilots who lose seniority over routes and aircraft. "This could be messy," says one senior official at Carlson Wagonlit, a global company specializing in corporate travel. "You have one airline very conscious of comfort and customer service [Continental] merging with another that is not [United]. Hopefully it will mean an improvement of those conditions in the in-flight experience across the board. Traditionally these actions are not smooth and take a lot of heavy management tactics and talent to make happen. Hopefully the industry has learned some tough lessons along the way and maybe the smoothness of the Delta/NWA merger is evidence of that. But somehow I doubt it and believe this merger will see some rocky times ahead."

___________________________________________________________
MAROMA RESORT AND SPA INTRODUCES NEW EXECUTIVE CHEF
Chef Juan Pablo Loza brings passion for traditional Mexican cuisine to luxury resort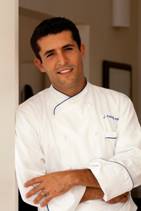 Maroma Resort and Spa by Orient-Express, a luxury beach resort on Mexico's historic Riviera Maya, has announced the appointment of Juan Pablo Loza as Executive Chef. In this role, Chef Loza will oversee the culinary operations for the award-winning resort, including the resort's fine-dining restaurant El Sol.
With extensive expertise in the cuisine of Mexico, Chef Loza blends a passion for traditional and local flavors with a desire to preserve the rich traditions of the Mexican culture. He plans to bring that philosophy to the resort's culinary offering, working with the area's finest local suppliers to integrate the freshest local flavors and ingredients.
"Food is an important part of Mexican culture with family recipes being passed on from generation to generation," said Loza. "I'm grateful for the opportunity to be part of the family at Maroma, providing our guests with a culinary experience that celebrates the traditions of the Yucatan and complements the luxury and elegance of the resort."
Chef Loza's authentic style blends classic Mexican preparations with the casual street food of Mexico City, creating elegant dishes with true authentic essence.  Signature dishes include braised short ribs with tamarind and smoked sweet potato purée, Lobster enchilada with homemade mole sauce and local Yucatan inspired dish soft shell crab Tikin Xic with achiote, habanero, avocado and citrus salad.
Previously, Chef Loza served as the Executive Chef at Jumby Bay, a Rosewood Resort off the coast of Antigua.He also distinguished himself at several of Mexico City's most acclaimed restaurants, including Restaurant Le Cirque, Restaurant Ciboulette and Restaurant L'Olivier. In 2005, Chef Loza was awarded first place in "Best Mexican Young Chef"—a national contest of traditional and contemporary Mexican cuisine. He is a graduate of Escuela Internacional de Turismo with a degree in hotel and tourism management.
---