TRAVEL ADVENTURES .  .  .
FED EX & RUSH MY PASSPORT SYNERGIZE FOR US PASSPORT ASSISTANCE
FedEx Office and RushMyPassport are coming together to offer travelers convenient expedited U.S. passport services starting as soon as this summer.
Moving forward, last-minute travelers can either stop into one of more than 2,000 FedEx Office locations or visit FedEx.com/passport for rushed passport processing, renewals and updated government-compliant passport photos.
Other helpful services offered will include overnight shipping for rushed passport applications, full-tracking visibility throughout the approval process and free 24/7 assistance from passport specialists, the two companies announced Monday.
Customers can choose from 24-hour service, next-day service, priority service, rush service, standard service and rush renewal and can also purchase high-quality, government-compliant two-by-two inch photos to submit with their passport application.
"We're excited about this strategic collaboration with RushMyPassport, which gives travelers a quick and efficient solution to address their expedited passport and renewal needs," said Kim Dixon, chief operating officer of FedEx Office, in a statement. "Many of us have experienced the distress of realizing our passport isn't ready for an upcoming trip and, as a result, scramble to find a last-minute solution. This convenient service will help eliminate the confusion and common errors that often arise and help simplify the process."
"Our team specializes in quickly securing U.S. passports for travelers. Routine passport processing can take weeks, which can mean the difference between enjoying that dream vacation you've spent months planning or canceling it," added RushMyPassport CEO Mosie Miller. "You also have to factor in the possibility of issues with documents you finally receive in the mail, causing further delays and even more headaches. The combined service offering of RushMyPassport and FedEx Office helps travelers overcome these issues, giving a smooth and secure way to handle passport needs."
The new services couldn't come at a better time for travelers as the Passport Services agency of the U.S. State Department recently increased the processing time for international travelers from between four to six weeks to as long as eight weeks.
__________________________________________________________________
AIRBALLOONING IN OTTAWA THIS SUMMER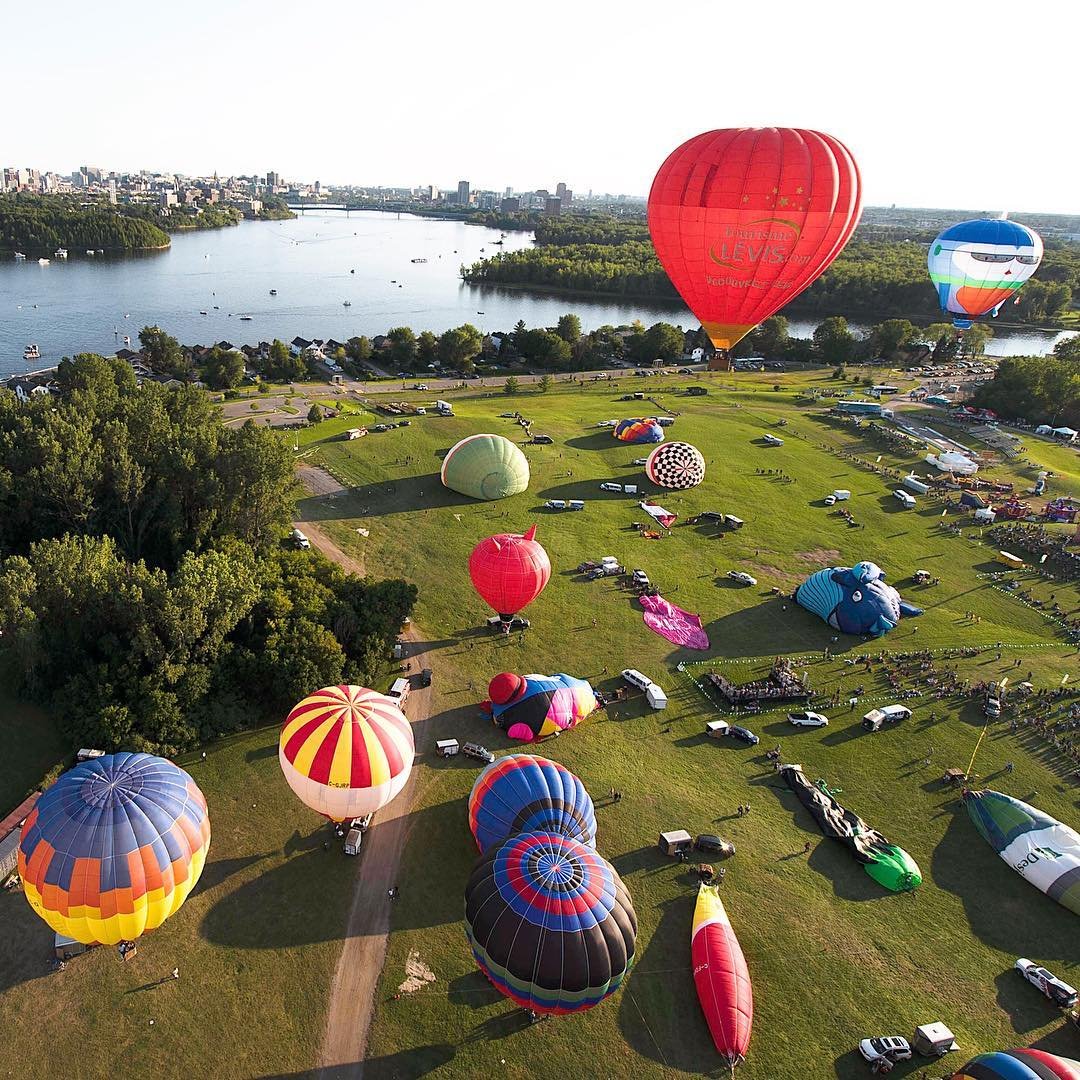 Each summer at the end of August, the Gatineau Hot Air Balloon Festival (Festival des montgolfières de Gatineau, or FMG) celebrates much more than giant balloons floating through the skies of Canada's Capital Region. This popular weekend event is also full of family-friendly fun like amusement rides, fireworks and live music!
Beautiful balloons
Balloons of all shapes, sizes and colours – including cartoons and animals – lift off in the mornings and evenings on most festival days. You can opt to ride in one and drift over urban areas and countryside, or simply watch from the festival grounds as they magically float upwards. After dark, you can see some of the balloons lit up during the Night Glow event.
If you're around the Ottawa-Gatineau region but not on-site, just look up and you might spot the balloons floating with the wind direction. One popular vantage point is the Rockcliffe Park Pavilion, just east of downtown Ottawa, near Rideau Hall.
Hot air balloon flights depend on many weather factors. When wind or rain restrict flying, visitors can still enjoy tethered flights which lift off a controlled distance from the ground.
Entertainment
Each year, the festival features an impressive lineup of live entertainment for kids and adults, including popular and emerging musical acts from Quebec, Canada and beyond. Past lineups have included Roch Voisine, Véronic Dicaire, Roger Hodgson, David Usher and Garou.
Amusements and fireworks
There's tons of interactive fun on-site for all ages including a carnival amusement park. Ride a Ferris wheel, play in inflatable structures, and try your luck at arcades and virtual reality games. And don't miss the spectacular fireworks show on Saturday evening!
Location
The festival is held in the large Parc de la Baie in Gatineau, Quebec (less than a 15-minute drive from downtown Ottawa). Vehicle parking is available for a fee but it's also easy to access by cycling on the Voyageurs Pathway, by taking the public bus or by using one of the festival shuttles.
A large RV park is a convenient option for travelers who want to stay on-site and easily explore Canada's capital region. 
If the Balloon Festival sounds like fun, check out the many other family-friendly summer activities and events in the Ottawa region!
_____________________________________________
ENJOY A SUMMER SOJOURN IN THE DANISH VILLIAGE OF SOLVANG
by Bonnie Carroll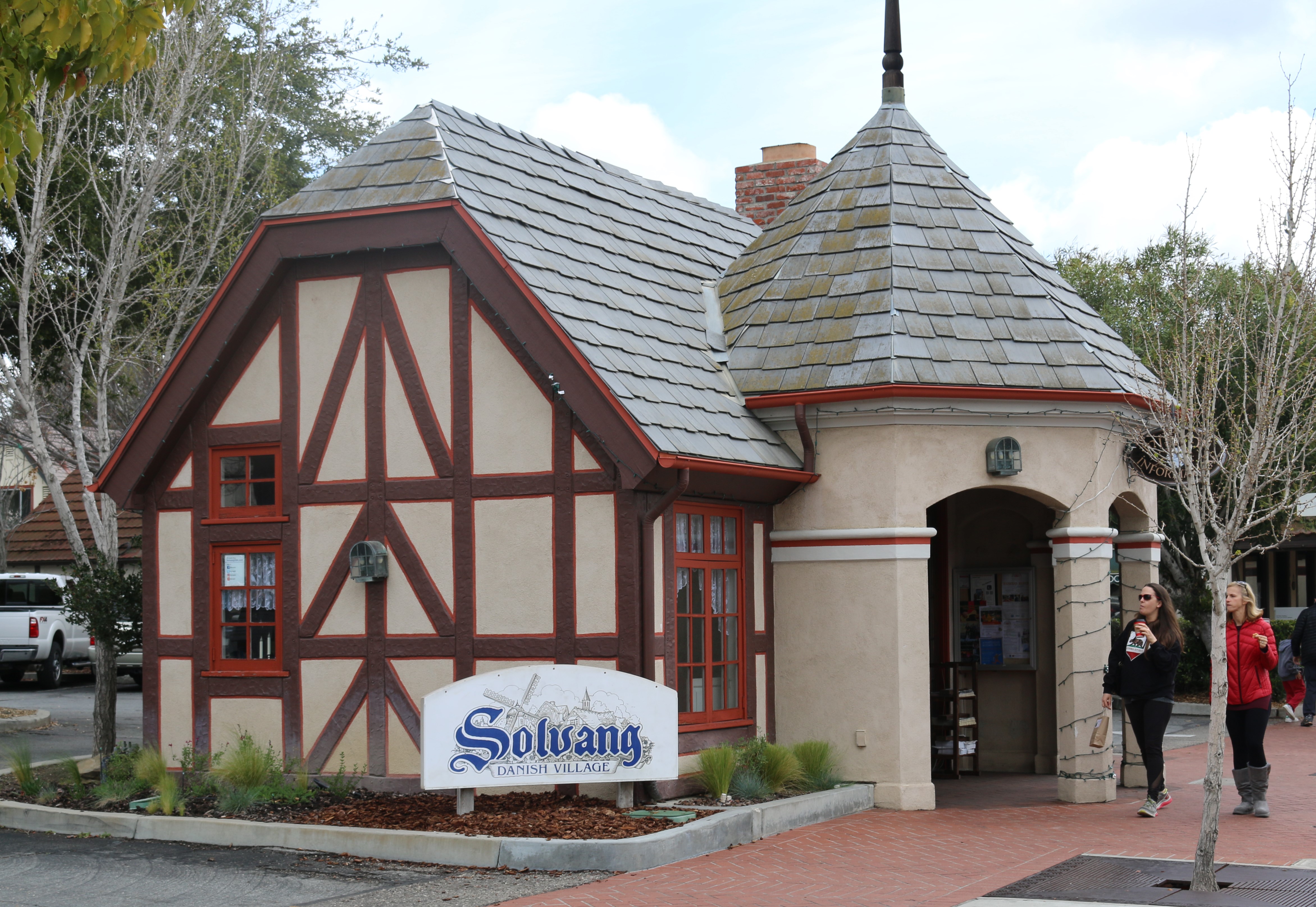 Solvang has been one of my favorite escape places since I moved to California in the early 80s'. The delightful little gift shops, restaurants featuring authentic fare and the scrumptious pastries in the local bakeries have always made any visit to the Santa Ynez Valley worth remembering. Solvang is Danish for "sunny field" and is located in Santa Barbara County in the Santa Ynez Valley, with a population of approximately 5,245. It is a picturesque forty minute drive from downtown Santa Barbara.
Solvang was founded in 1911 on almost 9,000 by a group of Danes who traveled west to establish a Danish colony far from the midwestern winters. The architecture of many of the façades and buildings reflects traditional Danish style, and points of interest include a copy of the famous Little Mermaid statue from Copenhagen, as well as a bust of famed Danish fable writer Hans Christian Andersen. The town center features a replica of Copenhagen's Round Tower or Rundetarn, which was finished in 1991. National Historic Landmark Mission Santa Ines is located near the center of Solvang at State Route 246 and Alisal Road.
Solvang is also home to two museums devoted to Danish culture, as well as one presenting vintage motorcycles. The Elverhøj Museum, housed in the former residence of artist Viggo Brandt-Erichsen, is devoted to preserving the Danish heritage of Solvang with its Danish-American pioneer spirit. The building which was completed in 1950 is inspired by the 18th-century farmhouses of northern Jutland. After extensive renovation, the museum opened to the public in May 1988. The cottage in the garden houses a diorama of scale models depicting Solvang in the 1920s. The Hans Christian Andersen Museum, located above The Book Loft, is devoted to presenting the author's life and works. Displays include models of Andersen's childhood home and of "The Princess and te Pea". The museum also contains hundreds of volumes of Andersen's works, including many illustrated first editions.
Over the years I have watched Solvang grow and change, but it has managed to retained its original Danish charm. On a recent visit I was awed to see the new Landsby Hotel on Mission Drive, an historic building that has been transformed into a state-of-the-art venue, with an inviting comfort zone restaurant, and a bar that is touted as the most popular meeting place in the town on Friday and Saturday night. The interior design work is California comfortable and outstanding. According to general manager Barry Prescott "Chef Seth Nathan is creating menu items that aim to please our visiting clientele, using local food and products."
Just steps across the street at 1555 Mission Drive is the Succulent Cafe Wine Charcuterie, an amazing restaurant offering the finest Artisan Charcuterie & Farmstead Cheeses to enjoy with a bottle of wine from their extensive menu of outstanding local wines. The before dinner cocktails include intriguing options like the Bacon Bloody Mary, Moscow Pig or just a very well made Cosmo and more.
The "Three Little Pigs" entree of pork tenderloin, wrapped in bacon with potato cakes, creamed spinach and topped with sweet vermouth pork jus or Braised Short Ribs with Delta grind grits and caramelized onions are simply delicious when paired with Margerum MS or Brander Cabernet Sauvignon. Vegan or gluten free items are also available, and specialized in a farmer's market creative chef focus. The amazing preparation and presentation at Succulent Cafe could only be described as very chic comfort food.
It would seem the success of this 'bacon is king' venue is the tight team effort of the restaurant group who cover all the bases to offer the best products that are creatively prepared and presented in a warm and inviting room, as well as the outside patio. Kudos to the owners and their talented team on a job well done. For information or reservations visit: www.succulentcafe.com.
The Solvang 3rd Wednesday campaign is offering special dining and drinking options to visitors. Landsby Hotel Mad & Vin Restaurant also offers a fantastic prix fixe dinner on 3rd Wednesday visit: www.thelandsby.com. The Solvang summer concert series gives visitors an opportunity to experience a variety of great music from 5 p.m. to 8 p.m. in the Solvang Park Gazebo. Visit: www.solvangUSA.com for full details on this fun way to experience the best of Solvang during a short visit. For additional information visit solvang3rdwednesday.com for additional details on this fun way to experience the best of Solvang during summer and fall. Visit solvangcc.com/calendar for everything you need to plan a weekend or vacation filled with the best of Solvang.
---