Feature: German Origins of an American Christmas Season



From gingerbread houses and the soldier-shaped nutcracker to trimmed Christmas trees and Santa Claus. Many of the American Christmas traditions have their origins in Germany.
First came Santa Claus the most famous personality in terms of Christmas. He was brought over to America by European immigrants and got his name from the Dutch, but his 'true father' is the German Thomas Nast. Thomas Nast was born in 1840 in the small town of Landau and came to the US in the mid 1800s. He invented the Republican Elephant, the Democratic Donkey and even the caricature of Uncle Sam. Nast drew the first Santa Claus for the 1862 Christmas season Harper's Weekly. When Nast created his image of Santa Claus he was drawing on his native German tradition of Saint Nicholas, a fourth century bishop known for his kindness and generosity. In Germany he today not only arrives as 'Santa Claus' on Dec 24 but also as 'Nikolaus' on Dec 6 when he leaves his gifts in children's shoes.
Along with Santa came not only the Christmas tree including ornaments but also the famous gingerbread houses and the nutcracker. Both have their origin in German stories. In fact, before the Nutcracker became a Tchaikovsky ballet, he was the hero of an 1816 story by Berlin's E.T.A. Hoffman. The gingerbread house has a similar origin. It first appeared in the Grimm brothers' tale of Hänsel and Gretel, then in Humperdinck's short opera about the two lost children. The opera became a Christmas tradition in German opera houses soon after its world premiere on December 23, 1893. Few people outside Germany remember the opera any more, but the old crone's gingerbread house survived. It's rebuilt each December with gumdrops and a lot of frosting. The gingerbread itself has quite a history on its own, dating back to 1643 when gingerbread bakers in Nuremberg were first allowed to form their own trade guild, independent of the cake and bread bakers.
As for the Christmas music, songs such as 'Away in a Manger', 'Hark, the Herald Angels Sing', 'Still, Still, Still' and 'O Christmas Tree' may sound very familiar. Written by Martin Luther, Felix Mendelssohn and others they traveled from Germany around the world. And of course, 'Silent Night,' was famously improvised in 1818, just across the Austrian border, when a church organ broke down, and the organist, Franz Gruber, quickly wrote out a song for guitar accompaniment, with words by the local curate, Joseph Mohr.
For those who can't wait for Christmas Day, the Advent calendar provides some solace. With a month's worth of treats hidden behind little paper doors it was first printed in Germany in 1908. During the pre-Christmas season, visitors to Germany can experience all these popular traditions and get a sense of 'home for the holidays'. A Christmas Market set on a medieval town square between timbered houses, cobble-stoned streets and small castles in the background, is a great treat for young and old.
For these and many more examples of German customs in America, visit
www.GermanOriginality.com, a new website designed for all German Americans and those interested in German influences in American history. For more information on Germany and its Christmas markets go to
---
EURAIL .. The Best Way to See Europe
Railway Service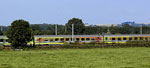 Exceptional comfort and the wide and various range of services available to customers have made TGV trains into a commercial success. In the enjoyment of a relaxed atmosphere passengers can read a book at leisure, write their postcards to their family and friends, make a phone call or just have a meal, relax and take pleasure in a smooth train ride.
You can travel by train through Europe on a large variety of special trains. Examples are high-speed trains, scenic trains or night trains. Special trains mostly require a small supplement or a reservation fee from Eurail Pass holders. Visit: www.Eurail.com.
---


It used to be automatic. Along with passports and airline tickets, travelers would not leave home without their travelers' checks. These days, with fewer merchants accepting traveler's checks and the relatively high fees for buying and cashing them, many travelers have moved to credit, debit, and ATM cards as their source of funds while on the road. Here are some tips for international transactions.
Visa and Mastercard charge a one percent fee for foreign transactions, and most banks tack on an additional two percent to convert the transactions to US dollars. Check with your credit, debit and ATM card providers to determine which of your cards are most travel-friendly, or sign up for a new card with a provider that waives or reduces the fees (for example, Capital One adds no fee, and absorbs the one percent Visa and Mastercard charge, and Wachovia charges just the one percent.)
Make sure you have ample available credit and/or funds deposited, and check expiration dates on the cards you have chosen. Remember, many foreign ATM's accept four-digit PINs only, and typically don't display letters on the keyboards. If you use a word to remember your PIN, memorize the numeric equivalent before leaving home.
Unusual foreign transactions may be flagged as fraudulent, so let your credit, debit and ATM card providers know.
For additional information visit: www.Magellans.com.
---

Christmas ice skating rink

November 17th 2007 – February 17th 2008
Every year, a "Christmas skating rink" is set up at the Place du Rhone in Geneva. Located in the very heart of the city, this 500m2 skating rink is enjoyed by a large public. Close to 30'000 budding skaters use it every year. It is free, except for the hiring of the skates. Visit: www.GenevaTourism.com.

---
JEAN-MICHEL COUSTEAU FIJI ISLANDS RESORT Introduces
Ocean Front Spa Bure and Two New Spa Packages
Resort Now Offers Fiji's First Complimentary Arrival Botanical Foot Massage
VANUA LEVU, Fiji – Sept. 24, 2007 – Jean-Michel Cousteau Fiji Islands Resort, recently designated TripAdvisor's No. 1 environmentally-friendly accommodation world-wide, introduces its new spa bure and two spa packages. The resort's new open-air spa bure overlooks the pristine Savusavu Bay and was designed by the resort's general manager, Karen Taylor. To celebrate, the Jean-Michel Cousteau Fiji Islands Resort is offering two extended spa packages, Tropical Treat and Pacific Paradise, which bring together several complementary treatments inspired by Fiji's lush tropics and warm hospitality.
"The spa program has always been a rich part of the guest experience at the internationally acclaimed resort," said General Manager Karen Taylor. "The new bure and spa packages build on an already five-star experience that blends luxury, gourmet cuisine, eco-friendly adventures and cultural activities. We also created a botanical foot treatment which we offer complimentary to arriving guests, which is a warm and restorative beginning to their stay."
Designed by the resort's General Manager and Interior Architect Karen Taylor, the new Ocean Spa Bure is built in the traditional Fijian style using many natural and local materials. The open 85-square-foot thatched massage bure contains two massage tables, a private shower and a changing area. The bure also has an extended deck over the beach for a truly outdoor treatment experience. Local bamboo reeds provide filtered light and offer privacy for the shower and changing room. Polished Vesi timber is used for the flooring. Noka Noka wood branches have been fashioned into unique cabinet handles and robe hooks designed by Karen Taylor. Shade cloth screens and sheer curtains with tiebacks made from shells from a local Pearl Farm let in the soft natural light. Discreet low-voltage lighting adds sparkle to a night.
The Tropical Treat and Pacific Paradise packages are offered either in the Ocean Spa Bure or in the privacy of guests' rooms. In the Tropical Treat head to toe package, a 45-minute Fiji Botanical Fusion Foot Therapy is followed by a 60-minute coconut sugar body exfoliation and concluded with a 15-minute hair and scalp therapy. A take-home gift is included. The Tropical Treat spa packages costs US$175. Couples who select the Pacific Paradise share a 60-minute coconut or pineapple sugar exfoliation followed by a choice of a 60-minute island body wrap or aromatherapy massage. This package for two includes one take-home spa gift and costs US$350.
The Botanical Arrival Foot Therapy is offered complimentary to all guests on their arrival at the Jean-Michel Cousteau Fiji Islands Resort. Travelers' hot, travel-weary feet never felt so good as at the end of this soothing coconut milk soak and sugar scrub, in a foot bath floating with vibrant tropical flowers. It is an ideal introduction to the Fijian people, world-renowned as some of the friendliest in the world.
In keeping with the resort's dedication to the environment and sense of well-being, many of the resort's spa treatments include such natural ingredients as coconut oil and milk, cane sugar, dilo nut oil, rich clay, as well as hibiscus flowers and herbs from the resort's own organic garden. All therapists are trained by the acclaimed senior spa staff at sister resort Post Ranch Inn & Spa in Big Sur, Calif. Services are available 8 a.m. to 8 p.m. daily. To schedule appointments and learn more about the products and services, guests can contact the Spa Concierge in the Boutique, daily from 8:30 a.m. to 4 p.m.
In addition to spa treatments, the resort boasts an expansive array of complimentary activities, including the use of two freshwater swimming pools, snorkeling, kayaking, daily yoga, tennis, glass bottom boat tours and sailing. Fijian ecological tours and seminars are also complimentary and include reef walks, Coral City slide shows, mangrove tours, organic garden tours, star gazing, guided snorkeling trips, various walks including the Medicine Walk, and a traditional Kava ceremony.
Jean-Michel Cousteau Fiji Islands Resort is located on the island of Vanua Levu on a former 17-acre coconut plantation overlooking Savusavu Bay. Accommodations are 25 Fijian-style, thatched-roof bures scattered among palm trees. Daily rates start at US$590 for a Gardenview Bure; US$755 for an Oceanfront Bure; US$935 for an Oceanfront two-bedroom bure or Oceanfront Suite; US$955 for a Point Reef Bure; US$1020 for the Honeymoon Bure with spa tub; and US$2400 for the resort's marquee accommodation, the 2000-sq-ft Villa. Rates are based on double occupancy and include meals, nonalcoholic bottled beverages, and ground transfers to and from Savusavu Airport. Minimum stay is three nights. For information or reservations, contact the resort at 800-246-3454, via email at
info@fijiresort.com or online at www.fijiresort.com.

---
Great New Ideas for a Special Christmas this Winter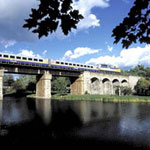 Get back to the Christmas spirit this year with the time to rejoice with friends, bond with family, and unwind from everyday life. With new Fresh Tracks train vacations, every Christmas concern is taken care of, letting you get back to the family fun that makes the season merry.
These new trips for 2007-2008 let you escape to the beautiful Canadian Rockies. Blanketed with snow and full of fun family activities, they're the perfect destination for a vacation away. Hop on board the Rocky Mountaineer in Calgary or Vancouver, speed away through snowy valleys past mountain peaks and stop in iconic Canadian mountain towns.
"This holiday season we wanted to make sure people forgot their stresses and enjoyed a real holiday together," says John Parker, CEO, Fresh Tracks Travel. "These unique vacation packages in the Canadian Rockies will make for Christmas memories for years to come."
The 7-to-10 day train vacations feature two sightseeing days onboard the famous Rocky Mountaineer, including festive on-board activities to keep everybody entertained, before days off the train in Banff, Jasper, or Lake Louise. Each of these beautiful towns has great mountain atmosphere and plenty of activities – dogsledding, sleigh riding, skiing, and more. Special Christmas departures include Christmas feasts, presents, and visits from Santa.
Learn more about these new Christmas trips online.

---
Whistler Mountaineer Treats Train Travellers to a Complimentary Stay at Whistler's Fairytale Fairmont Chateau
Pamper Yourself With Spectacular Fall Scenery and a Free Room Night Before October 13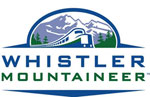 A fabulous fall travel deal awaits! Escape on a luxurious autumn getaway to the all-season resort of Whistler, BC onboard the Whistler Mountaineer train and receive one free night at the spectacular Fairmont Chateau Whistler. Nestled at the foot of Blackcomb Mountain, it is the flagship hotel in North America's premier resort. To qualify guests must travel round-trip in either Glacier Dome or Coast Classic service between October 1 and October 13, 2007. Tickets can be booked now.
The Whistler Mountaineer is the perfect way to immerse yourself in the awe-inspiring scenery found between Vancouver and Whistler, BC, joint hosts of the 2010 Winter Olympic and Paralympic Games. Onboard the train, guests enjoy delicious meals, engaging commentary and access to the unique open-air Heritage Observation Car.
"With the Whistler Mountaineer's highly popular second season nearing to a close, this limited time offer represents fantastic value and exceptional service. It is the perfect opportunity for a fun and decadent last-minute getaway," says James Terry, Executive Vice President and Chief Operating Officer for Rocky Mountaineer Vacations.
The Whistler Mountaineer offers north and south bound departures, seven days a week. Winding through canyons and climbing steep grades, the Whistler Mountaineer treats guests to scenic views of fall foliage set against the sparkling Pacific waters of British Columbia's Howe Sound and soaring mountain peaks.
To qualify for a free night at The Fairmont Chateau Whistler, a minimum of two guests must book round-trip tickets before October 13, 2007. This offer is not available in conjunction with any other promotion and Whistler accommodations cannot be deferred to a later date.
Check the website for full details and conditions. For more information or to book your Whistler Mountaineer holiday, please visit www.whistlermountaineer.com.
The Whistler Mountaineer is owned and operated by Rocky Mountaineer Vacations. In addition to the four spectacular rail routes that travel through British Columbia and Alberta, Rocky Mountaineer Vacations offers year-round vacation packages to the most unique regions of Canada. Since its inception in 1990, the company has grown to become the largest privately owned passenger rail service in North America and will host its one millionth guest in 2008. In 2006, Rocky Mountaineer Vacations was honoured with a World Travel Award as "World's Leading Travel Experience by Train" for the second consecutive year. Rocky Mountaineer Vacations, one of Canada's leading tourism providers, is a proud partner of Gray Line West motorcoach operations in Vancouver, Whistler and Victoria, BC and Banff, AB.

---
Visit the AAA Four Diamond Award-winning Fuego and experience a variety of special dining events:

Wine & Chile Fiesta at Fuego
On Thursday, September 27 and Friday, September 28 Fuego will host an elegant seven-course dinner paired with some of the world's finest wines.

On Thursday enjoy delicious French-style blends from Tablas Creek Winery located in Paso Robles, California. On Friday night Fuego will serve a Spanish-style dinner with wines imported by Jorge Ordonez. Both wine dinners will begin with an intimate reception in the historic library at 7 p.m. then move to the dining room at 7:30 for dinner. Cost is $225 per person.

Ales, Lambics & Lagers
Explore Belgian-style ales from around the world paired with a sumptuous five-course dinner at Fuego on Friday, October 12. The evening will begin with a reception in the Library at 6:30 p.m. followed by dinner at 7 p.m. Cost is $95 per person.

Please call 505-954-9696 for reservations.

Luxury in the Leaves
Escape to La Posada de Santa Fe this fall and enjoy the area's dazzling autumn colors with a guided hike for two through the Aspen groves in the Sangre de Cristo Mountains along with luxurious accommodations and a complimentary bottle of wine. Rates from $275 per night.

RockResorts SpaTM at La Posada
La Posada's Avanyu Spa has recently changed its name to RockResorts SpaTM. The luxurious, 4,500-square-foot spa still features the same locally inspired treatments, exceptional service and state-of-the-art fitness center. To book appointments or learn more about the RockResorts Spa at La Posada, call 505-954-9630.
---
Holiday Gift Ideas From Georgia State Parks & Historic Sites
Gift giving can be even more rewarding when the present helps preserve Georgia's beautiful scenery and rich history. Georgia's State Parks & Historic Sites offer a range of gift items that encourage people to enjoy the great outdoors and explore their past.
Annual ParkPass
Perfect for outdoor lovers, the Annual ParkPass provides access to all 48 state parks, including Tallulah Gorge, Amicalola Falls and Skidaway Island. Imagine giving someone miles of hiking trails, biking trails, swimming beaches and mountain overlooks. An excellent value, the annual pass costs $30 or $15 for seniors 62 and older. Normally parking fees are $3-$4. To purchase, call 1-800-864-7275 or visit www.GeorgiaStateParks.org.
Historic SiteAnnualPass
History buffs can step back in time to visit Georgia's Civil War battlefields, picturesque plantations, ancient Indian mounds, Revolutionary War forts, and Native American and presidential homes. The pass gives unlimited admission to all of Georgia's 15 state historic sites. (Some events may not be included.) The pass is $35 per family, $20 per adult and $15 per child. Passes can be purchased only at the historic sites, which can be found on www.GeorgiaStateParks.org.
Membership to Friends of GeorgiaState Parks & Historic Sites
A "Friends of Georgia State Parks & Historic Sites" membership is the perfect gift for nature lovers. In addition to enjoying the benefits of a free Annual ParkPass, Historic Site passes, a free night of camping or round of golf, and many additional perks, a Friends' membership helps to protect Georgia's natural and historic resources. Membership levels begin at $45, just $15 more than the price of an annual parking pass. Friends members support state parks and historic sites in a variety of avenues, including volunteering, contributing financially or seeking legislative support. To join, visit www.friendsofgastateparks.org or call 1-888-948-2092.
Golf Escapes
Links lovers will appreciate the affordable and well maintained courses at the state parks. Annual Greens Pass memberships range from $700 to $1,000, depending on which of the eight courses played. Packages include greens fees, carts and accommodations in hotel-style lodges or quaint cottages. Prices begin at $64. With uncrowded courses surrounded by natural beauty, Georgia's state park courses offer a quality experience for an excellent value. To order packages, visit www.golfgeorgia.com or call 1-800-434-0982.
New Year's Eve at Smithgall Woods
Spend a quiet, romantic New Year's Eve weekend at The Lodge at Smithgall Woods, an elegantly rustic retreat tucked away on 5,600 acres in the north Georgia mountains. Packages include dinners and breakfasts prepared by Executive Chef Mac Parks. During the day, bundle up for a hike to nearby Duke's Creek Falls. Prices begin at $289 per couple, per night, with a two-night minimum. For reservations, call The Lodge at Smithgall Woods at (800) 318-5248 or (706) 878-3087, or visit www.SmithgallWoods.com
---
NEW MICHELIN GUIDE OUT FOR 2008
The Michelin Guide Los Angeles 2008 will debut at an exclusive preview reception on November 12. Michelin's selection of Los Angeles as a destination for the 2008 collection validates the city as an international epicurean destination while recognizing the culinary talent here. The Guide will retail for $14.95 and will be available for purchase online and at major book sellers.
Mon., Nov. 12 – The Guide will debut at an exclusive, invite-only reception. *Chefs will be notified that morning if they received a coveted star.
Wed. Nov. 14, 7:00 p.m. – The Guide debuts at retail locations. A panel discussion and book signing at Barnes & Noble will celebrate the launch with Jean-Luc Naret, Director of the Michelin Guides and special guests Barbara Fairchild, Editor-in-Chief of Bon Appétit Magazine, Leslie Brenner, Food Editor for the Los Angeles Times and Evan Kleiman Host of KCRW's "Good Food" and owner, Angeli Caffe.
Where: Barnes & Noble, The Grove at Farmers Market
189 Grove Drive Suite K 30
Cost: Free, space is limited, arrive early to ensure admittance
*Other upcoming key dates:
Oct. 22 – 2008 edition of San Francisco Michelin Guide debuts, on sale Oct. 24
Nov. 15 – Michelin Guide Las Vegas 2008 debuts at an exclusive invite-only reception at Blush Boutique Nightclub, on sale Nov. 16
---

"Andrew Harper's Hideaway Report:
Hotel San Régis rising to the stars among the
Top 20 International City Hotels"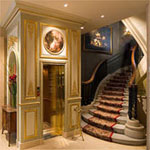 We are proud to announce that the hotel San Régis has been selected among the "Top 20 International City Hotels", the Andrew Harper Club members placing our fine property at rank n°4 in Paris, just behind the "Four Seasons George V", "Le Meurice", and the Hotel Plaza-Athénée.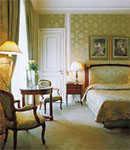 Andrew Harper's Hideaway Report is one of the ultimate travel guide for sophisticated travelers looking for enchanting luxury hotels, resorts and hideaways in the United States and around the world. Each issue contains frank assessments of properties that have been personally visited by the anonymous Andrew Harper. Each year, the Andrew Harper Club Members are surveyed to determine their favorite hotels, resorts and hideaways. Nearly 50 %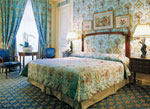 of this year's survey respondents typically vacation more than 30 days a year, with the average number of leisure foreign travel days exceeding three weeks.
With only 44 Rooms & Suites, the hotel San Régis is an independant property, privately owned and affiliated to Small Luxury Hotels of the World. The constant efforts of the family Georges is awarded again, proving that refinement, discreet luxury, genuineness and intimacy are still great values for upscale travelers.
Fortune : "A large number of the most senior executives have still another dream fulfilled by Andrew Harper's Hideaway Report, a guide to mostly undiscovered luxury retreats."
Hôtel San Régis - 12 rue Jean Goujon Paris - 75008 Paris
tel. 33 (0) 1 44 95 16 16 - fax. 33 (0) 1 45 61 05 48
www.hotel-sanregis.fr - message@hotel-sanregis.fr

---
Return Journey For Churchill's Funeral Train
Southampton, England - A railway funeral van used to carry Sir Winston Churchill to his final resting place has been returned to the UK by Wallenius Wilhelmsen Logistics.
The historic van was shipped to Southampton from Port Hueneme, near Los Angeles, where it formed part of a mock English railway station at a Californian resort.
The van will be restored in Somerset and The Swanage Railway Trust will provide a new home for it in Dorset, West of England.
Built in 1931, the South Railway Parcels and luggage van has travelled 8,000 miles (12,800 kms) on a six-week journey via the Panama Canal on board Wallenius Wilhelmsen Logistics' 67,140 GRT roll-on, roll-off ship MV Tamberlane from Long Beach, California, United States.
On 30 January 1965 the funeral van formed part of the wartime leader's from London Waterloo to Oxfordshire. Later that year the van was saved from the scrap heap by the late Darius Johnson of the City of Industry, Los Angeles.
In 2006, following an approach by the Swanage Railway Trust, the historic van was kindly offered to the Trust by the City of Industry, Mayor David Perez, as 'a gift to the British people'.
The Churchill Project appeal to save a very special piece of British railway history was the idea of Steve Doughty, Deputy Chairman of the Swanage Railway Trust, which runs the Swanage Railway.
The Southern Railway van number S24645 was painted in Pullman livery in 1962 and stored until Winston Churchill's death in 1965.
It formed part of the train which carried the coffin on its final journey to Bladon, near Blenheim Palace, in Oxfordshire, England, after his state funeral.
The funeral train was hauled by the locomotive that bore his name, a Southern Railway streamlined Bulleid Pacific, now in the National Railway Museum in York, North Yorkshire, England.
---

JetBlue Connects More of the West:
Announcing Salt Lake City to Burbank Flights
Now Offering Nonstop Flights From Salt Lake to Two L.A. Airports
Fares Start as Low as $69(a) Each Way
JetBlue Airways (Nasdaq:JBLU) today continues to connect more cities in the western United States with the addition of one daily nonstop flight between Salt Lake City and Burbank, Calif., beginning December 15, 2007. With its new service, JetBlue will offer Salt Lake City travelers convenient access to Los Angeles' two easy-in, easy-out airports -- Long Beach and Burbank -- with a total of three daily flights.
To celebrate its new nonstop service, the low-fare, high-frills airline is offering an introductory fare of $69(a) each way for flights between Salt Lake City and Burbank.
JetBlue is the only airline to offer free seatback satellite television -- featuring the airline's signature 36 channels of DIRECTV(r) -- on all flights to/from Salt Lake City International Airport. Better yet: Every JetBlue departure from Salt Lake City is aboard the airline's 150-seat Airbus A320 aircraft, which offers a spacious cabin with the most legroom in coach.
With today's new service, JetBlue now offers five daily flights from Salt Lake City to California, including once-daily service to San Diego and San Francisco. JetBlue also flies daily to its hub at New York's John F. Kennedy International Airport, and is the only low-fare, low-cost airline to serve all five markets nonstop from Salt Lake City.
JetBlue's new service between Salt Lake City and Burbank:
Salt Lake City (SLC) to
Burbank, Calif. (BUR)

Burbank, Calif.(BUR)to
Salt Lake City (SLC)

Depart - Arrive

Depart - Arrive

2:55 p.m. - 3:45 p.m.
(daily effective Dec. 15, 2007)


4:25 p.m. - 7:20 p.m.
(daily effective Dec. 15, 2007)
---
DELTA TO LAUNCH SERVICE TO MÁLAGA
Airline to Offer up to Five Weekly Non-stops from JFK to Southern Spain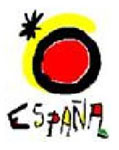 New York, NY, October 26, 2007 – History and culture buffs, devotees of flamenco, and foodies who enjoy delicious cuisine will all be very pleased. Next year, Delta Air Lines will inaugurate nonstop service to Málaga in the Andalusian region of southern Spain. Starting June 4, Delta will offer three flights a week on Mondays, Thursdays and Saturdays from John F. Kennedy International Airport (JFK) in New York to the Pablo Picasso International Airport in Málaga (AGP.) Return flights from Málaga to JFK will depart on Wednesdays, Fridays and Sundays. Delta will increase service to five flights a week on July 8. Featuring two-class service aboard Boeing 767-300 aircraft, there will be 46 seats in Delta's award-winning Business Elite business class and 138 in economy class. On the return flight, both classes will also be available on the 174-seat Boeing 757-200 aircraft.
Often called the "soul" of Spain, this region resonates with history. Visitors can experience the rich mix of cultures – Christian, Moorish and Jewish – which played such an important role in making Spain the great country it is today. Córdoba, a renowned center of learning under the Moors, has the exquisite Mezquita – once the world's grandest mosque – and the Judería, the city's old Jewish Quarter. Granada has the magnificent Alhambra and its lush Generalife gardens. Seville boasts the largest Gothic cathedral in the world, the famed Giralda tower, the sumptuous Mudéjar-style Alcázar and the picturesque Barrio de Santa Cruz. Ronda, one of the most spectacularly-sited of the pueblos blancos, or white villages, has the oldest bullring in Spain. And the country's well-known sherry cellars can be found in Jerez de la Frontera, which is also home to the Royal School of Equestrian Art. The region has hundreds of miles of beautiful coastline and sandy beaches on the Costa del Sol, Costa de la Luz and the Costa de Almería and the highest peaks on the Iberian Peninsula are found in the Sierra Nevada Mountains.
"Málaga is the gateway to Andalusia, one of Spain's most popular destinations for Americans. With Delta's new service, they will now be able to travel there faster and more conveniently," said Javier Piñanes, director of the Tourist Office of Spain in New York.
Delta Air Lines' flight # 162 will depart JFK at 5:05 PM, arriving in Málaga the following morning at 7:00 AM. The return flight, Delta #163, departs Málaga at 9:30 AM, arriving back into JFK at 11:50 AM. Delta has been serving Spain for more than 15 years. The airline also offers daily flights to Madrid (MAD) and Barcelona (BCN) from New York and Atlanta (ATL).
For further information about Delta contact www.delta.com. For further information about Spain contact your travel provider or the Tourist Office of Spain in New York (212-265-8822); Miami (305-358-1992); Chicago (312-642-1992) or Los Angeles (323-658-7188) or go to www.spain.info
---
World's Largest Airliner Enters Commercial Service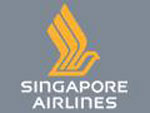 The Singapore Airlines A380 enters commercial service today, with its first flight - SQ380 - from Singapore to Sydney, Australia. The brand new A380 super-jumbo will depart Singapore Changi Airport at 0800hrs and is expected to arrive at Sydney Airport at 1725hrs to a grand welcome ceremony, after a flight of almost seven and a half hours.The majority of the seats on the two legs of this flight were sold on eBay, the global online marketplace, with all proceeds donated to charities.On board today's flight are many of the successful bidders, as well as representatives of the world media. Some interesting facts:
The youngest customer is a 10 month-old boy from Singapore
The oldest is a 91 year-old man, also from Singapore, travelling with his family. His son bought the Singapore Airlines Suites ticket for him in the charity auction;
Mr Julian Hayward bought the first Suite on the flight, paying US$100,380 for him and a friend to travel from Singapore to Sydney;
Among passengers is Mr Thomas Lee, from California, who was a passenger on the world's first Boeing 747 commercial flight between New York and London in 1970.
Also travelling is Ms Isabelle Chu, a travel agent from Perth, who is flying in both directions on the A380. Ms Chu flew in both directions on the first Singapore Airlines A340-500 flights between Singapore and Los Angeles, and Singapore and New York, non-stop in 2004, with just time for shower between flights. This time, she will enjoy an overnight stopover in Sydney.
The passengers represent 35 different nationalities, with the largest group being Australians (28%), then Singaporeans (14%), then Britons (11%) and Americans (8%). Those who have come furthest for the first flight are 4 Norwegians.
The most common first name of passengers is David, with 11.
The ratio of male to female passengers on board is 7:3.
Customers across all classes will enjoy a specially-created Champagne Brunch on today's flight, featuring culinary creations from two of Singapore Airlines' International Culinary Panel of Chefs - Sam Leong, from Singapore's Tung Lok Group, and Matthew Moran, from Sydney's Aria Restaurant. The two chefs will fly on board the aircraft and supervise the preparation and service of meals in all cabins.
Singapore Airlines Suites customers will enjoy some of the world's finest wines, starting with Dom Pérignon Rosé 1996, then some of the finest red wines of the last century: Château Cos D'Estournel 1982, Château Pichon-Longueville Comtesse De Lalande 1982, and Australia's Penfolds Grange Hermitage Shiraz 1990.
Tomorrow, SQ380 will fly the return leg of this trip, from Sydney back to Singapore, departing at 1600hrs and arriving at 2215hrs. The auction raised around S$1.9 million, all of which will be split three ways, between Singapore and Sydney charities, and a global humanitarian organization:
One third to Singapore's Community Chest One third between the Sydney Children's Hospital, Randwick, and The Children's Hospital at Westmead, both in Sydney One third to Médecins Sans Frontières, also known as Doctors Without Borders. Cheques will be presented to the beneficiary organizations during events in Singapore and Sydney. Singapore Airlines took delivery of the world's first A380 on 15 October 2007, at the Airbus headquarters in Toulouse.
The Airline's three-class A380 features a brand new cabin class - the Singapore Airlines Suites, a class beyond first. Together with Business and Economy Class seats, the Singapore Airlines A380 has a seating capacity of 471. The A380 will commence scheduled service between Singapore and Sydney on one of the three daily flights in each direction on Sunday, 28 October 2007. The delivery of subsequent aircraft will allow for the introduction of the A380, also on one of the three daily flights between Singapore and London's Heathrow Airport from the first quarter of 2008.
CHOICE OF MEALS FOR SINGAPORE AIRLINES SUITES CUSTOMERS
Dom Pérignon Rosé 1996
Chilled Malossol Caviar, served with buckwheat blinis
Contemporary Australian Cuisine at its Best,
by Matthew Moran
Appetiser
Seared Yellowfin Tuna, served with fingerling potato, haricot vert, quail egg, cherry tomatoes, olive tapenade and pesto sauce Soup
Chestnut&Mushroom Soup, with sautéed foie gras
Main
Scampi&Prawn Ravioli, served with crab meat salad, in a bisque sauce&Pan-Roasted Muscovy Duck Breast, with black cherry-jus and a light celeriac puree
Dessert
Rum Baba, Served with Calvados Syrup, vanilla ice cream and apple&muscatel chutney
Modern Asian Culinary Art
by Sam Leong
Appetiser
Chilled Lightly Marinated Lobster Tail, served with a spicy peanut Szechuan dressing
Soup
Classic Double-Broiled Spring Chicken, with Korean ginseng in a milky broth
Main
Steamed Black Cod, wrapped in cabbage, served with sautéed hon shimeji in soya bean crumbs&Wok-Fried Beef in garlic and black Java pepper sauce, with fish noodles and bean sprouts
Dessert
Coconut Ice Cream, Served with Sweetened Pumpkin Puree
Selection of Gourmet Cheeses
Fruits of the Season
Freshly Brewed Tea or Coffee, served with fine pralines
For further information, please contact:
Abby Smith / Katie Liddell www.singaporeairlines.com

---
THE MIRAGE REVEALS SPECTACULAR LIVING SEA
New Lobby Aquarium Features Sea Creatures From Around the World
After a two-month transformation, The Mirage's famed lobby aquarium – already one of the most elaborate and technically advanced in the world – now offers visitors a new sensory escape.
The addition of hundreds of new sea creatures to the exhibit provides a rare glimpse into the aquatic wonders of our planet. Nearly 1,000 marine life forms now comprise a thriving undersea community within the 20,000 gallon display. Sharks, stingrays and porcupine fish now can be seen swimming side-by-side with eels, sea bass and puffer fish behind four-inch thick acrylic walls.
Top aquarium design experts, noted for their work at such distinguished facilities as California's Monterey Bay Aquarium and The National Aquarium in Baltimore, Md., collaborated to enhance the 53-by-8-foot display.
New, brighter artificial corals call to mind the exotic beauty of such tropical locales as Australia's Great Barrier Reef. In order to protect the environment it celebrates, The Mirage donated the exhibit's old reef system to the Las Vegas Natural History Museum. The aquarium's filtration and life support systems also were replaced with technology that improves visibility and monitoring.
The Mirage Lobby Aquarium is located directly behind the front desk.