TRAVEL ADVENTURES  .  .  .
BLUES ON THE BAYOU BENEFITING THE SANTA BARBARA RESCUE MISSION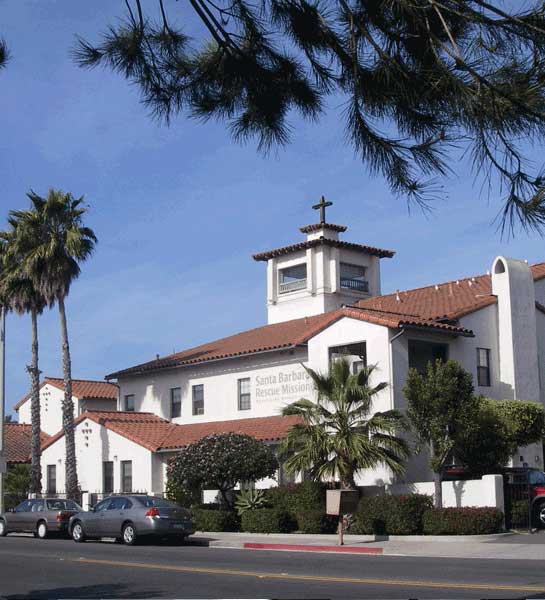 Santa Barbara Rescue Mission  
It was yet another amazing success for the Santa Barbara Rescue Mission 15th Blues on the Bayou, held on the grounds of Dos Pueblos Ranch, owned by Henry & Dundie Schulte in Goleta, California. Guests were greeted by event hosts and live music by Ron McCarley as they entered the beautiful grounds of the historic estate.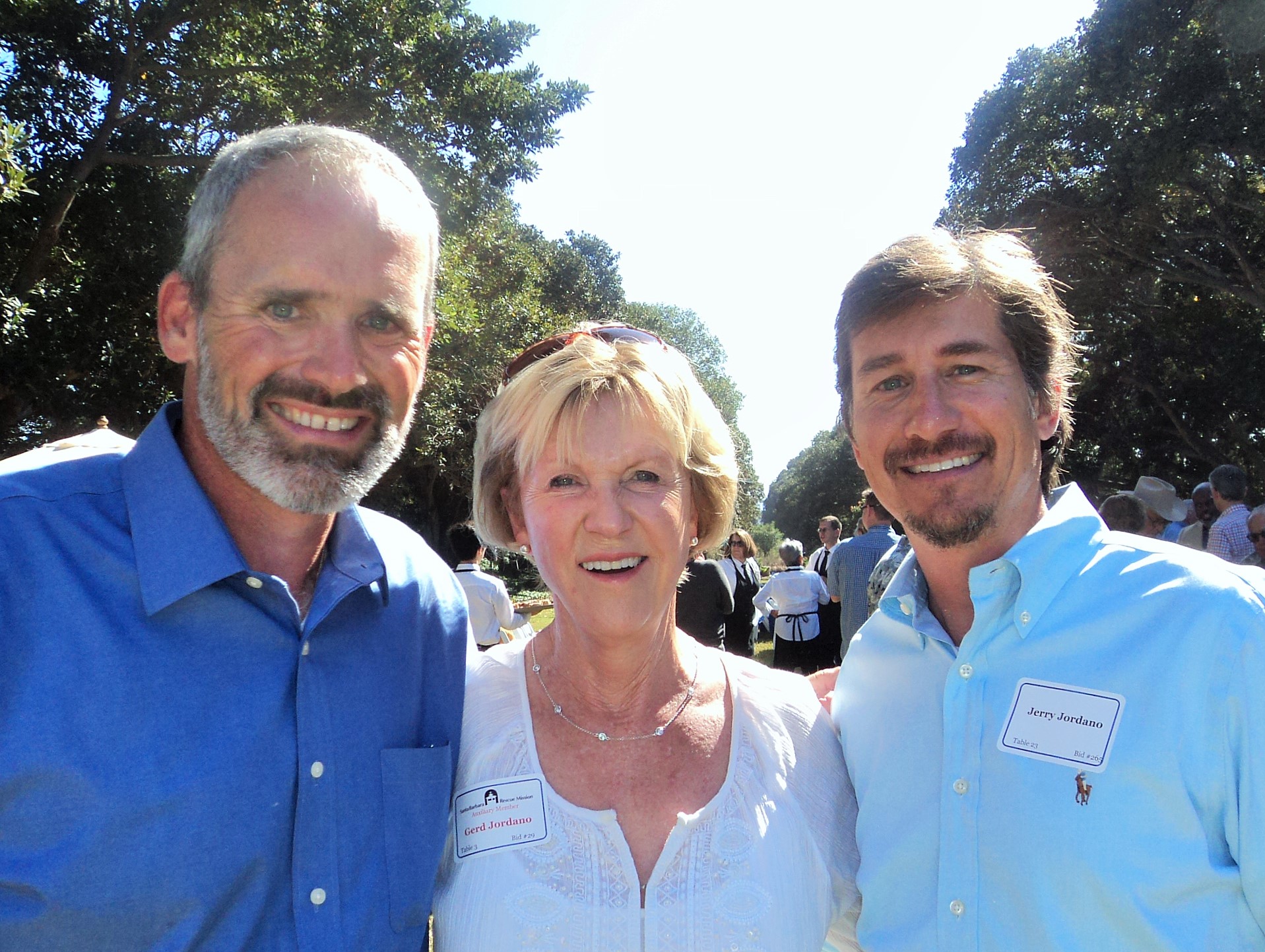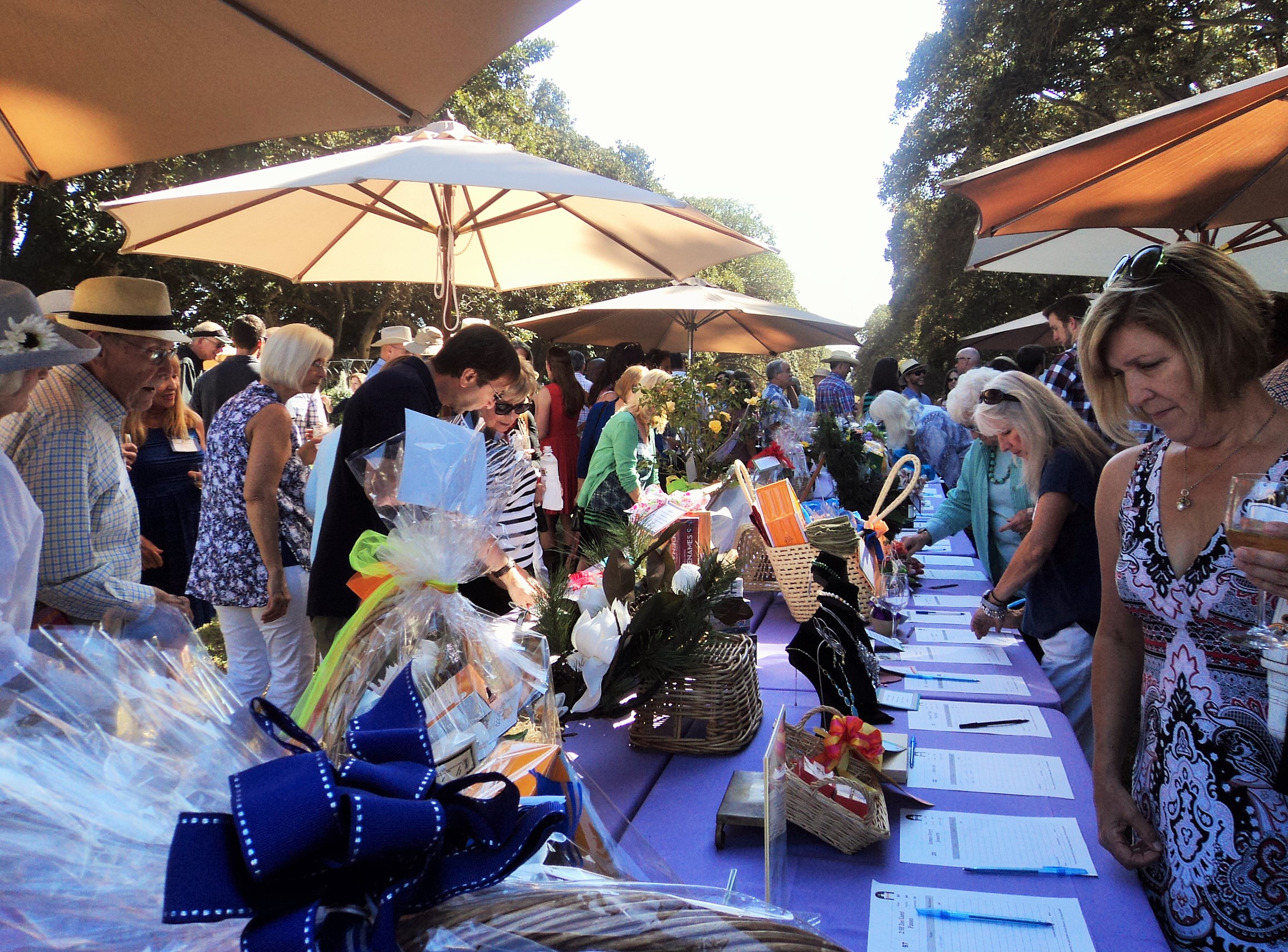 Rolf Geyling, Gerd Jordano & Jerry Jordano                        Auction Table Action
The renowned SBRM auction offered trips, dinner certificates, wine, jewelry, art, tickets to special events, a milieu of divine gift baskets and much more. Guests enjoyed wine and beverages as they perused the large collection of auction items, and chatted with friends. SBRM President Rolf Geyling was warmly welcoming guests and making introductions. "This is an organization I wish to support, and I am very impressed with the work they are doing," said Jerry Jordano, co-owner of Central Coast Home Health.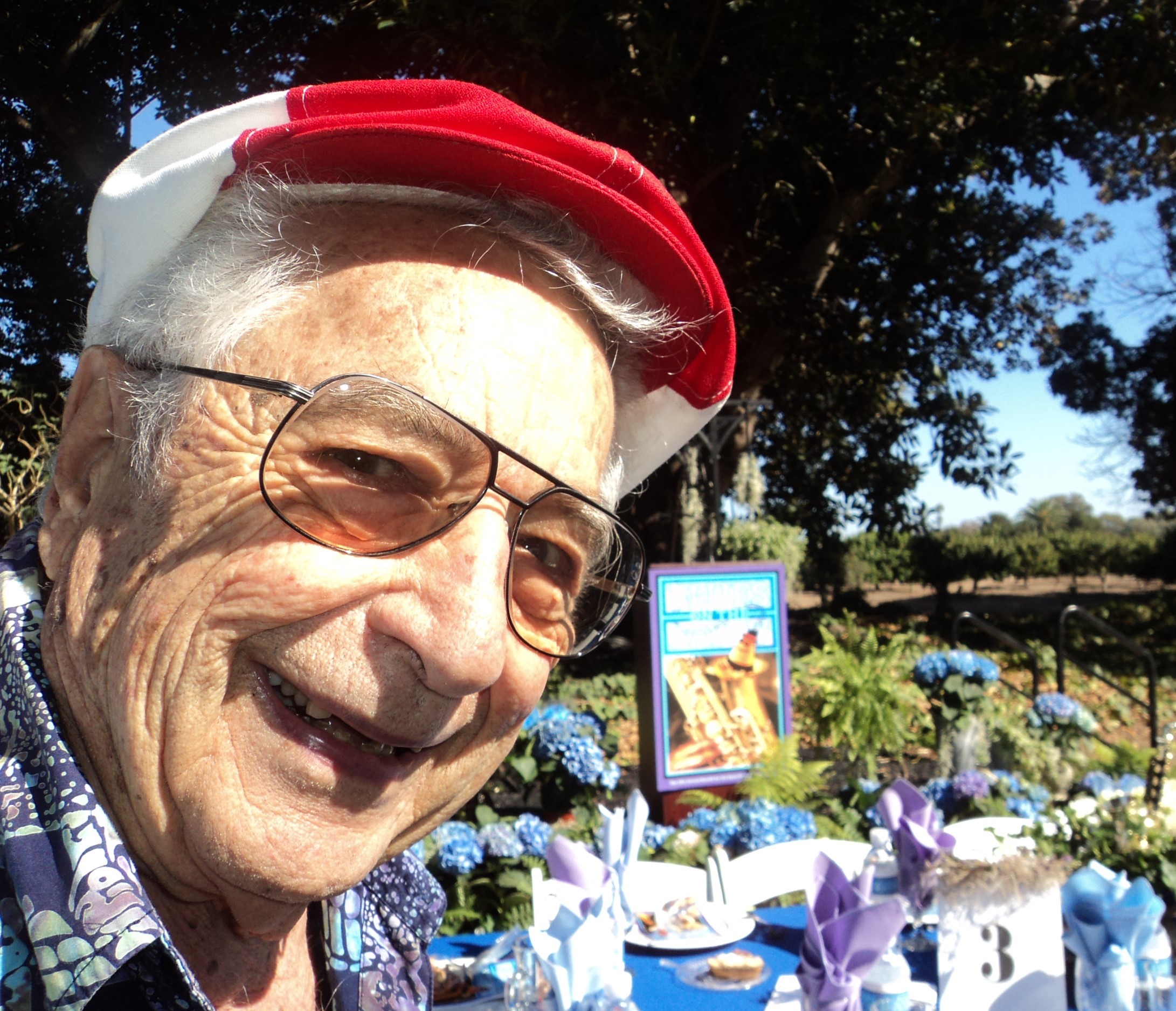 Silvio Di Loreto, Leni Fe Bland Award Recipient

Silvio Di Loreto, Santa Barbara real estate mogul, was honored wit the Leni Fe Bland Award for the important role he played in the history of the Santa Barbara Rescue Mission, and for his help securing the real estate where the facility now resides on Yanonali Street. Introduction Honoree Gerd Jordano shared her own stories on first meeting Silvio in the real estate business in Montecito, and presented Silvio Di Loreto with the 2016 Leni Fe Bland Award.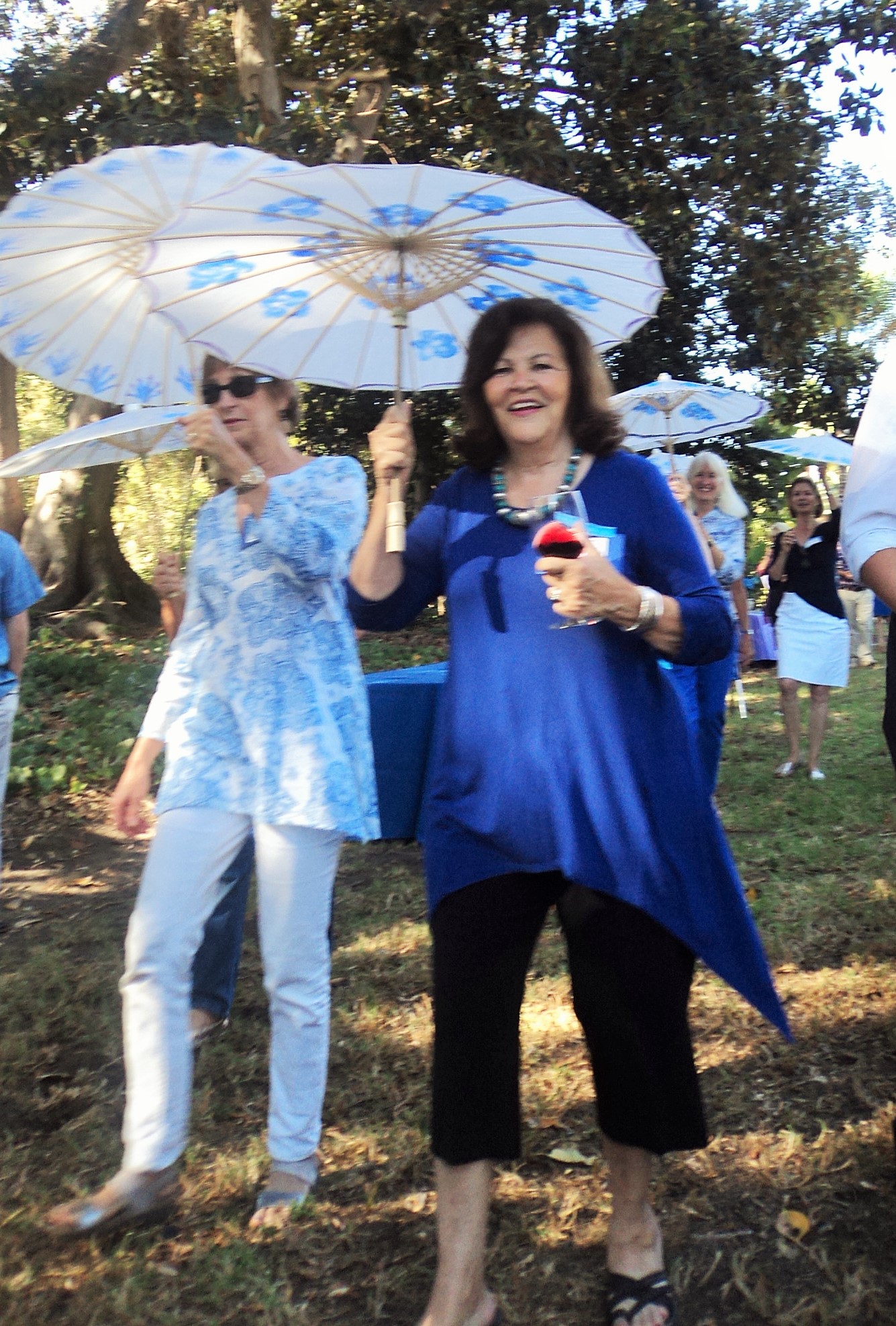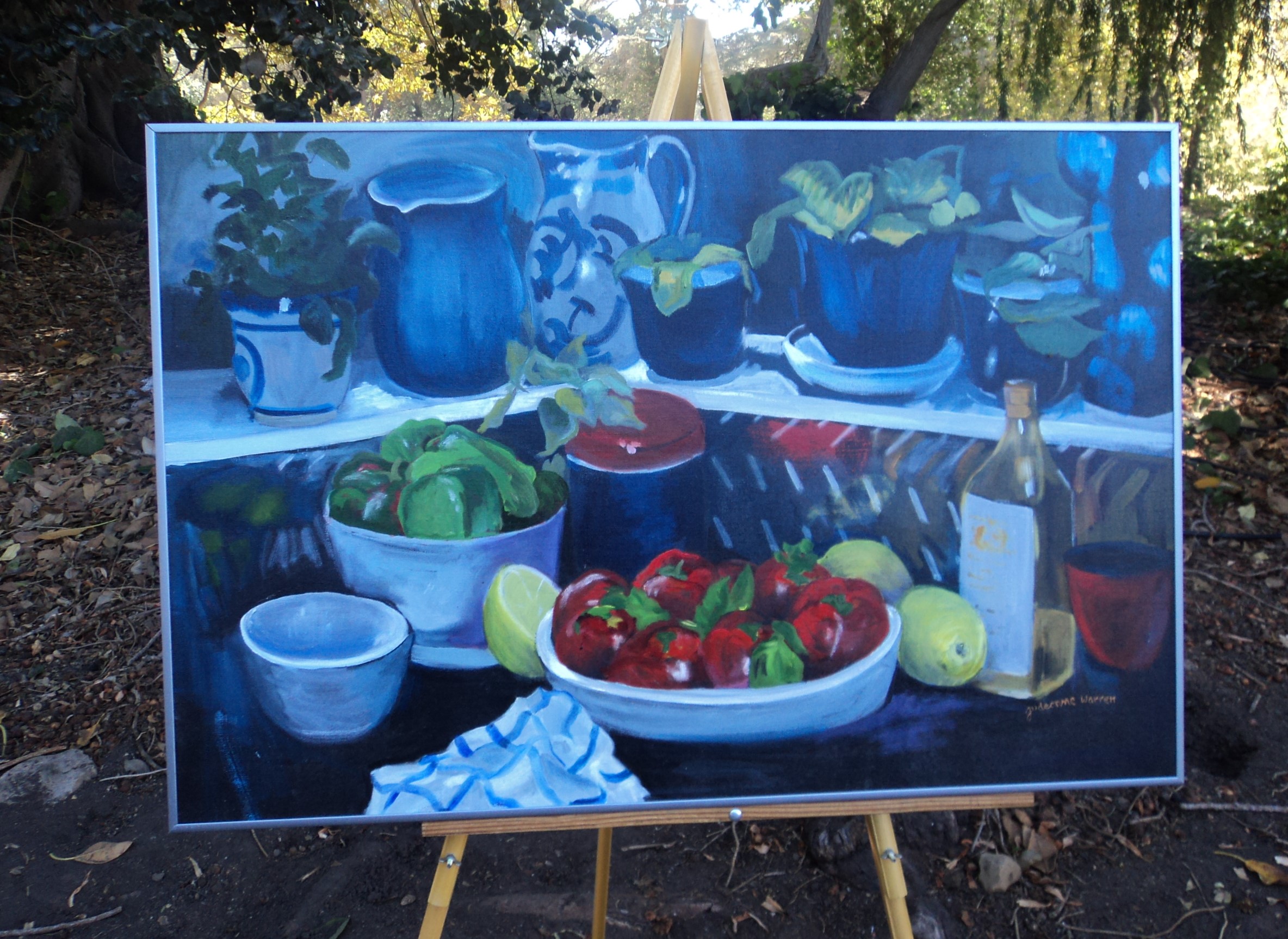 Dianne Davis leads Unbrella Parade   -   Beautiful Auction Art

Dianne Davis, Decorations Chair, again presented a picture perfect luncheon & awards garden setting, where a beautiful parade of blue umbrellas by the auxiliary members was a highlight. The blue theme was everywhere and so tastefully done. Each year Dianne and her team design a colorful theme for the dinner that is awesome, and transform the front lawn of the 1920s mansion to a dream venue.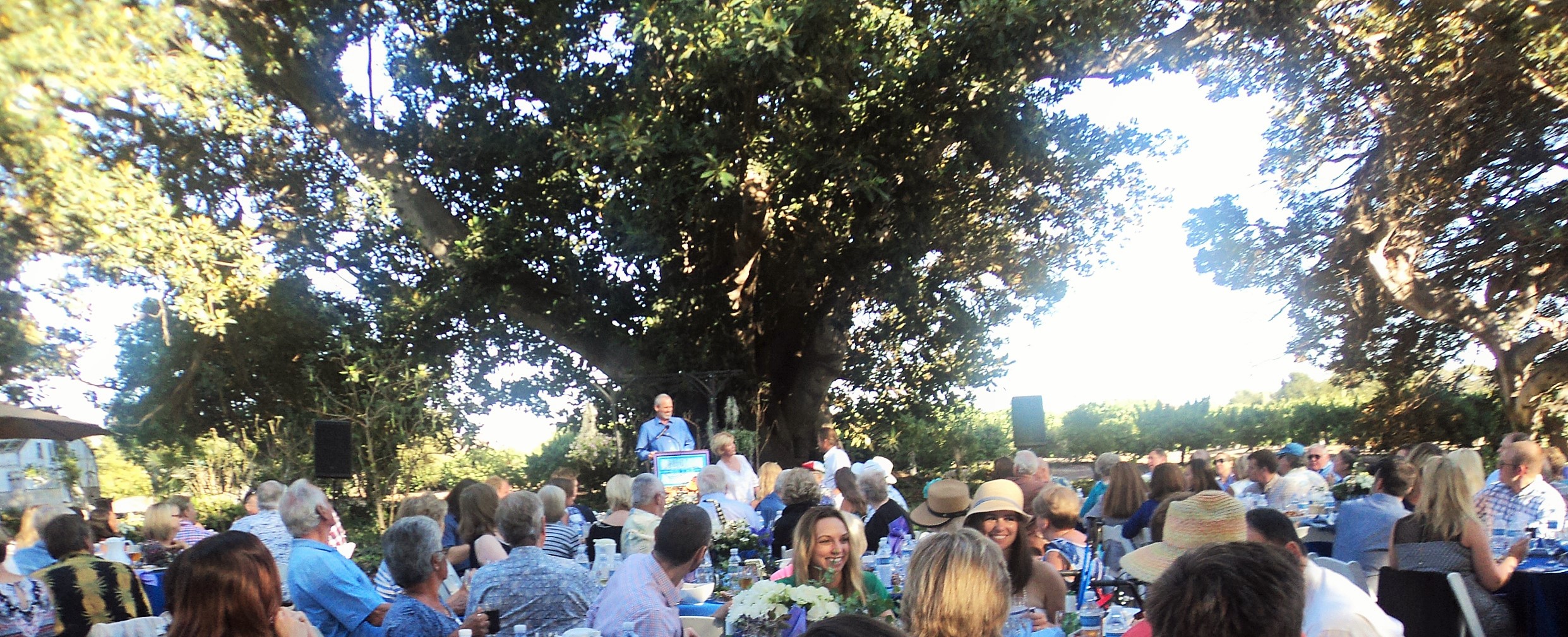 Rolf Geyling Speaks to the Audience
The funds raised from this event make it possible for the Mission to offer a successful 12-month residential recovery program, as well as provide for homeless guests. Last year the Bayou event raised over $400,000 to assist people seeking recovery from drug and alcohol addiction. The Mission has helped over 679 people achieve recovery in the last 19 years. Rolf Geyling, the Rescue Mission President, said "While only 21% of those completing treatment programs nationally maintain their sobriety beyond five years, we are proud that 51% of our graduates remain in recovery over this same time period." Special thanks to program graduate and keynote speaker Ian Bond for his inspiring share on the wonders of the SBRM program.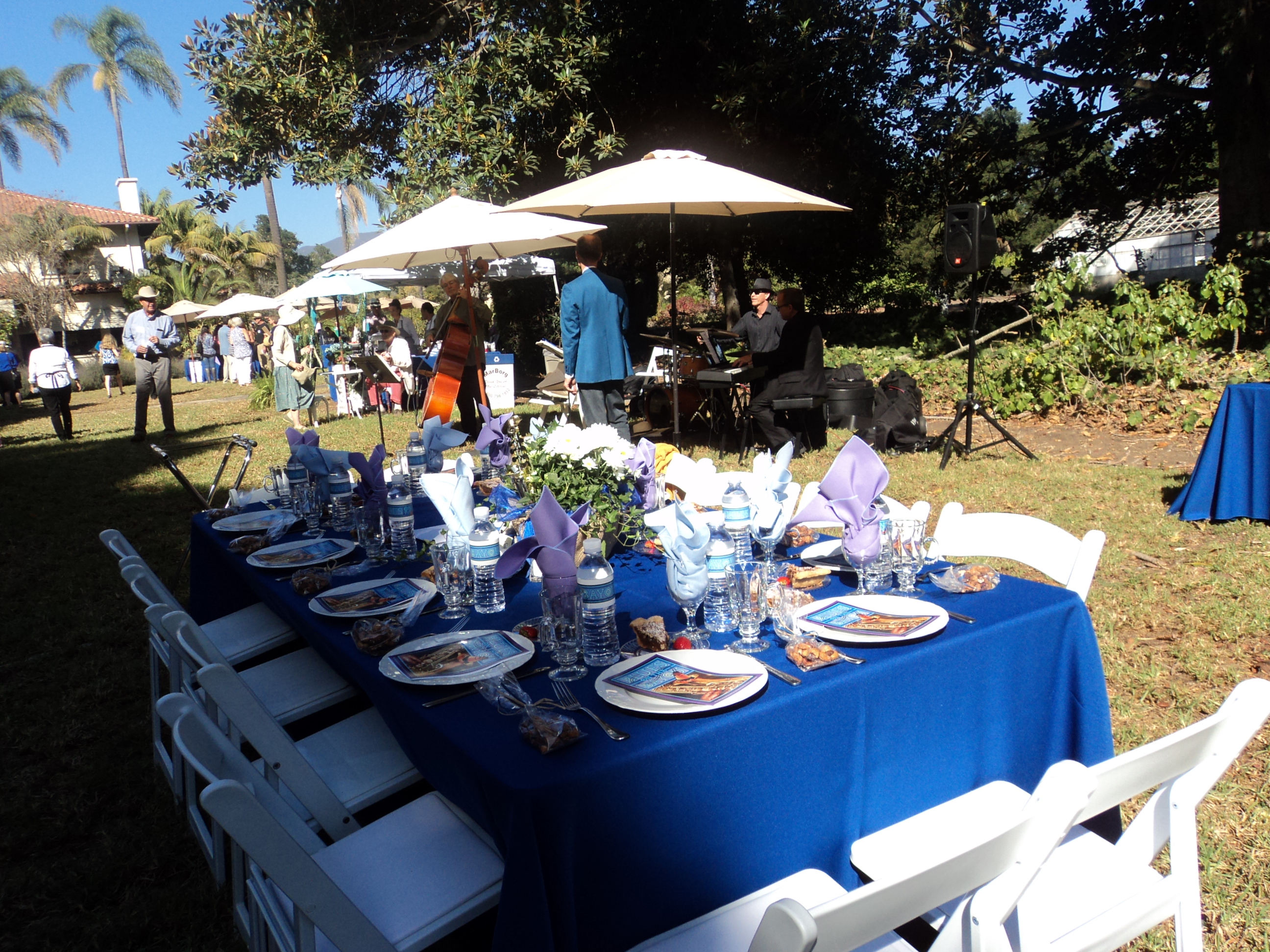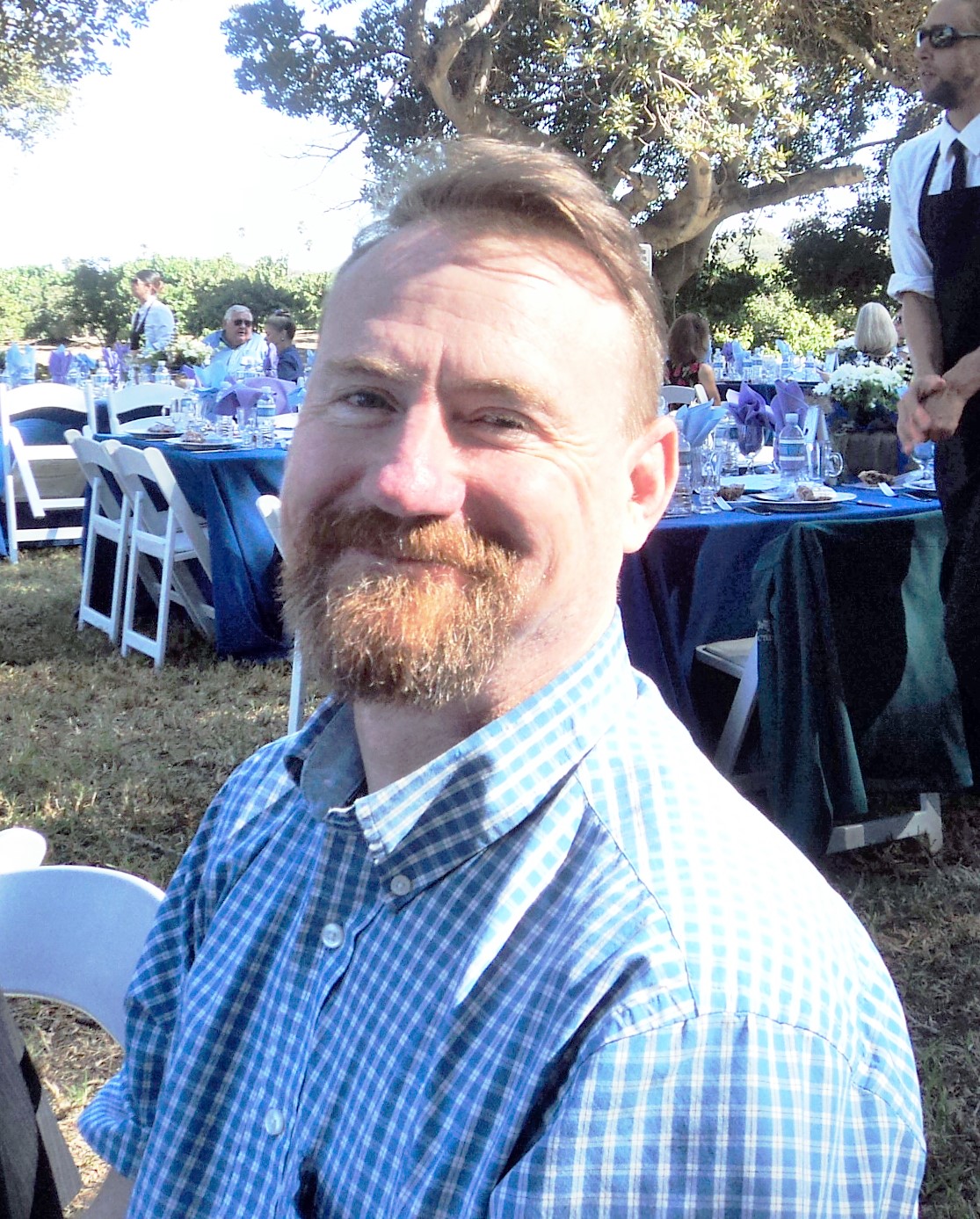 Blue Bayou Tables                        Ian Bond, Speaker, Program Graduate
Caterer Lorraine Lim served a family style Louisiana inspired chicken dinner with vegetables and Cajun rice, green salad, cornbread and pecan pie that was simply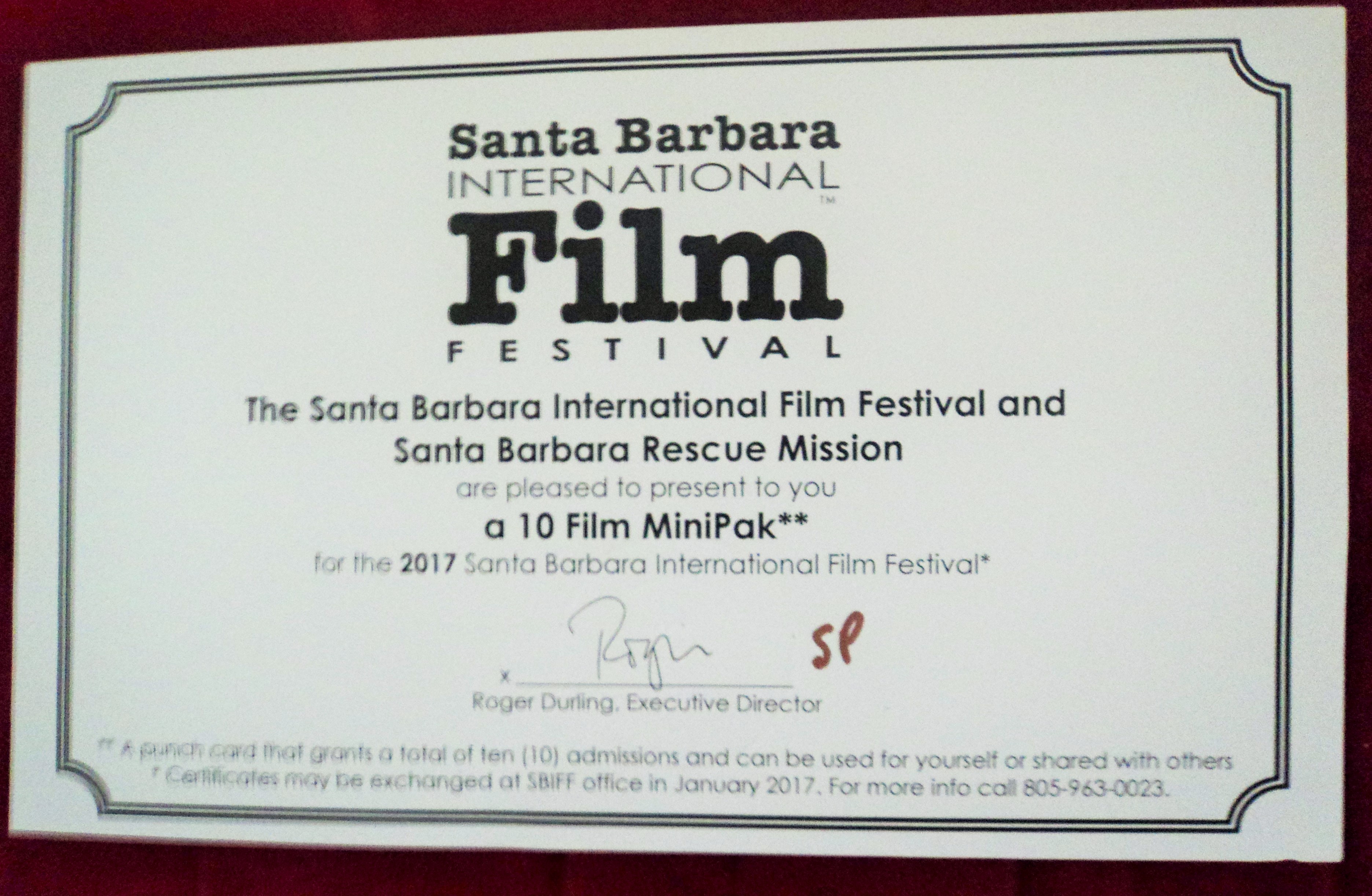 outstanding. A variety of beverages were served to enjoy with lunch including Vogelzand wine, assorted waters, soda, Stella Artois and Bud Light beer. The tables and flower designs, all in shades of blue, were picture perfect thanks to the 65 member SBRM Woman's Auxiliary who planned and presented the 15th Annual Blues on the Bayou. I was thrilled to take home a gift certificate for movie tickets donated by the 2017 Santa Barbara International Film Festival.
About Santa Barbara Rescue Mission:
Established in 1965, this 501(c)(3) organizations brings physical, emotional, educational and spiritual resources to individuals and families in need. It is the only organization between Oxnard and Santa Maria that provides hot meals and overnight accommodations to homeless guests 365 days of the year. The Rescue Mission offers men's and women's 12-month residential recovery, outpatient treatment family support, relapse prevention, men's sober living, academic instruction and job skills training. Its residential drug and alcohol program has won regional and national recognition for its extraordinary effectiveness. The Mission received no government funding. For additional information or to make a donation please visit: www.sbrm.org.
___________________________________
WALDORF ASTORIA BEVERLY HILLS OPENS 2017
by Bonnie Carroll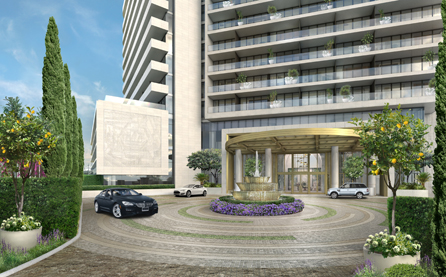 The corner of Wilshire and Santa Monica will soon be a new hotel mecca location for tourists and locals in Beverly Hills with the opening of the Waldorf Astoria Beverly Hills. A dream team of designers and architects have all come together with inspired plans for the beautiful new luxury hotel, which will open in 2017.
With 170 rooms, 119 deluxe rooms and 51 suites it is expected the Waldorf Astoria Beverly Hills will become the latest in elegant destinations in the world renowned city, where tourism is paramount, and guests enjoy the best of the best in dining and shopping destinations throughout the award winning city.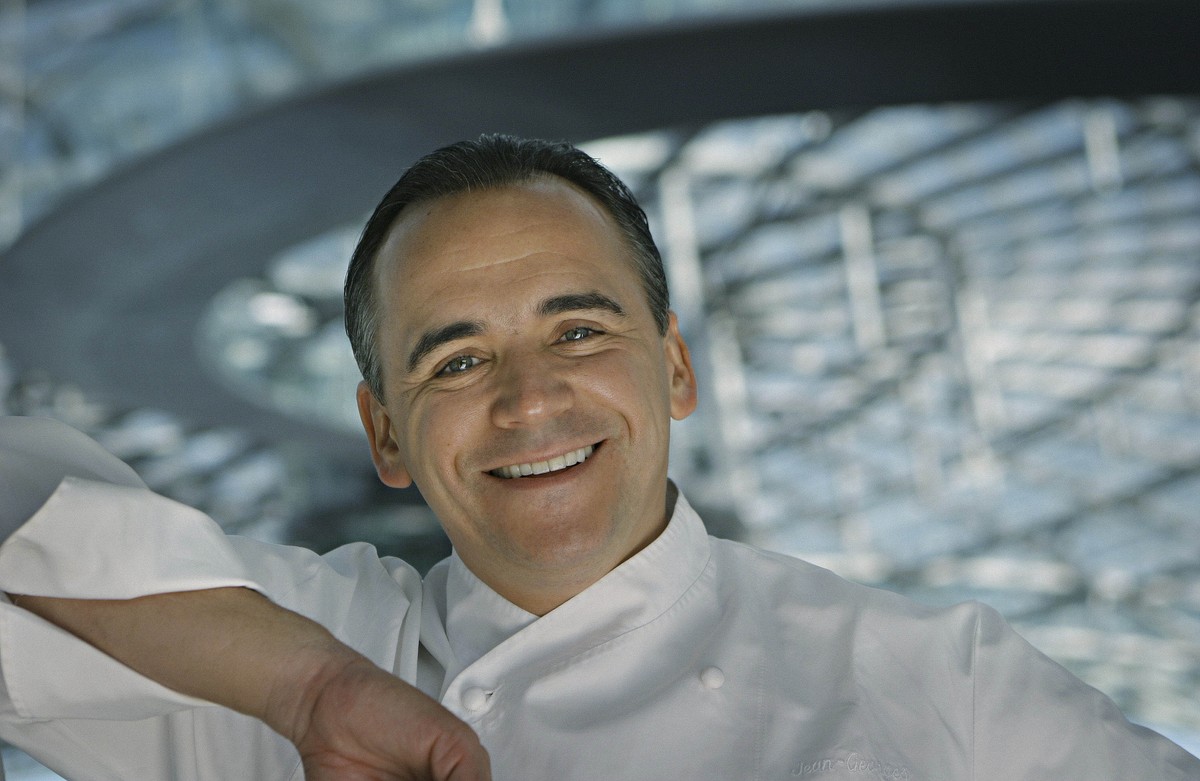 Chef Jean-Georges Vongerichten
Famed New York restaurateur and Michelin-star chef Jean-Georges Vongerichten will be at the helm in the culinary preparations and presentations in a variety of hotel dining options, and will include a sophisticated signature dining restaurant and unique rooftop offerings that will showcase inspiring and sophisticated culinary experiences for a new generation of guests.
About Chef Jean-Georges: Chef Jean-Georges Vongerichten's culinary innovations and impressive restaurateur skills have given birth to more than two dozen dining establishments, from New York to Paris to Tokyo. Vongerichten grew up on a farm in Alsace, France, where his mother and grandmother taught him to cook and appreciate seasonality. He started his culinary training in France, but it was the time he later spent working and traveling in Asia in the 1980s that proved formative. (He cites his first trip to an open-air market in Bangkok as being particularly eye-opening.)
Serving as a protégé to chef Louis Outhier, Vongerichten's career led him to the United States. He first created a stir on New York's dining scene at Lafayette in the Drake Swisshôtel, then struck out on his own with Jojo in 1991. At this French fusion bistro, he pioneered his signature style of cooking with Asian spices, infused oils, vegetable juices and exotic vinaigrettes, while using a minimum of butter, cream and flour.
His next New York venture was French-Thai fusion eatery Vong, which eventually spawned sister restaurants in London, Hong Kong and Chicago. In March 1997, Vongerichten opened Jean-Georges in the Trump International Hotel & Tower New York.
"We're thrilled to partner with Chef Jean-Georges, an acclaimed talent in the restaurant industry, to bring true epicurean excellence to Los Angeles," said Luc Delafosse, managing director of Waldorf Astoria Beverly Hills. "We both share a passion and understanding for creative techniques and superb quality in culinary arts and exceptional service, a philosophy that is infused throughout Waldorf Astoria Beverly Hills."
A savvy businessman, restaurateur and one of the world's most famous chefs, Vongerichten has an impressive three-star Michelin background and is at the helm of the operation and success of numerous restaurants celebrated worldwide. Through his extensive involvement in every aspect of his restaurants- from concept to menu to architectural design, as well as staff selection and trainings- the renowned chef is constantly developing fresh ideas inspired by his travels to impact the global culinary landscape.
"I'm excited to have found the perfect partner to make my West Coast debut and bring my culinary passion to one of the world's most prestigious hotel brands," said Vongerichten. "I truly value the opportunity to bring exquisite food and discerning guests together in one place and look forward to becoming a part of the Beverly Hills community, bringing a new inspiring environment to life and having a presence in California for the first time."
Keeping in line with the hotel's unprecedented luxury and authentic hospitality, both the signature Jean-Georges restaurant and unique rooftop poolside dining at Waldorf Astoria Beverly Hills will embody elegance as guests enjoy contemporary fine dining and an array of hand-crafted cocktails.  With the unparalleled abundance of California's local, organic treasures- in support of independent farmers and fishmongers- Vongerichten will source and create a beautiful harmony of seasonal ingredients and artful craft, highlighting the finest flavors in each dish. The indoor and outdoor dining oasis at Waldorf Astoria Beverly Hills sets out to strike a perfect balance between guests' palates and their views of the space.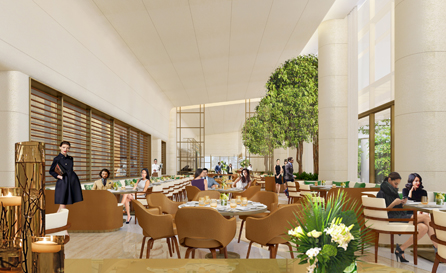 The concept for the menu and design of the Jean-Georges restaurant at Waldorf Astoria Beverly Hills is currently underway and the new restaurant will be unveiled in 2017 with the hotel's opening.
Located adjacent to The Beverly Hilton on the corner of Wilshire and Santa Monica Boulevards in Beverly Hills, the 12-story, 170-room luxury hotel marks the brand's first new build property on the West Coast- joining the legendary Waldorf Astoria portfolio of 25 landmark destinations. Delivering a combination of luxury and ease that has never existed before and embodying a unique urban oasis, the prestigious hotel brand's debut in Beverly Hills pays homage to Hollywood glamour and the effortless luxury of the California lifestyle.
Waldorf Astoria Beverly Hills will participate in Hilton HHonors®, the only guest loyalty program where guests who book directly through www.waldorfastoria.com have access to benefits including a Personal Concierge and complimentary Wi-Fi at 25 Waldorf Astoria hotels worldwide.
____________________________________
HEATHROW BECOMES WORLD'S FIRST 'DEMENTIA-FRIENDLY' AIRPORT
Heathrow Airport has declared itself the world's first dementia-friendly airport after launching a program that will train airport staff on how to help travelers suffering from cognitive decline.
Air travel can be a stressful experience for even the seasoned frequent flier. But add to that anxiety the complexities of dementia, and traveling can become an exercise in fear and frustration, says the Alzheimer's Society in the UK.
To put them at ease, all 76,000 staff members working at Heathrow Airport will be trained on how to support these fliers --  most notably security staff. Passing through security has been identified as a particularly stressful part of the airport experience. Security staff will be trained on how to identify potential fliers with dementia and reduce anxiety during this step of the process.
Likewise, frontline staff who work regularly with passengers with "hidden disabilities" such as autism, hearing and visual impairments and dementia, will undergo in-depth training, while designated quiet lounges will help affected passengers find calm.
The program is also part of the Prime Minister's 2020 Challenge on Dementia, which encourages businesses to become "dementia-friendly".
Dementia is a worldwide concern, with the planet's aging population projected to bring the number of people living with the condition from 47 million today up to 135 million by 2050.
This is a unique and innovative program that falls in line with a bigger airport trend: health and wellness.
One of the popular programs being copied at airports around the world is the introduction of yoga classes, to help harried travelers decompress and relax before boarding their flight.
Yoga classes are offered at airports in San Francisco, Dallas/Fort Worth, Chicago O'Hare, Helsinki and Heathrow.
_________________________________________________________________
---