Travel Adventures
DB BRASSERIE RE-OPENS IN LAS VEGAS
Chef Daniel Boulud & David Middleton celebrate the re-opening of DB Brasserie in Las Vegas this month. The chic restaurant with two main diningrooms and a 'to die for' wine cellar will include favorites to include escargots spatzle, poissons fumes, Boulud's own Balik smoked dsalmon and sable rillettes. specialties crispy duck confit and brasserie favorite steak frites. The wine cellar is overflowing. It's all good and it's all French. Visit: www.danielboulud.com.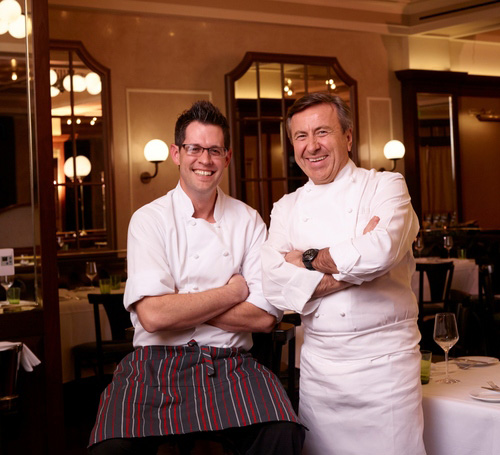 David Middleton & Daniel Boulud at DB Brasserie
________________________________________________________________
Don't Miss TRAVEL & LEISURE MAGAZINE Upcoming 
FOOD & WINE CLASSIC  - JUNE 20-22, 2014
For details and reservations visit: http://www.foodandwine.com/classic
__________________________________________________________________
FOUR SEASONS SOARS TO NEW HEIGHTS WITH HOTEL INDUSTRY'S FIRST FULLY BRANDED JET
The Four Seasons Jet marks latest innovation from luxury hospitality pioneer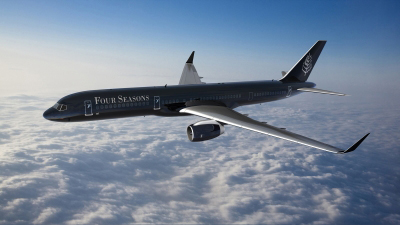 The sky is literally the new limit as Four Seasons continues to reimagine luxury hospitality with the introduction of the Four Seasons Jet, the industry's first fully branded private jet experience.
With Four Seasons on the fuselage and the iconic Four Seasons logo on the tail, the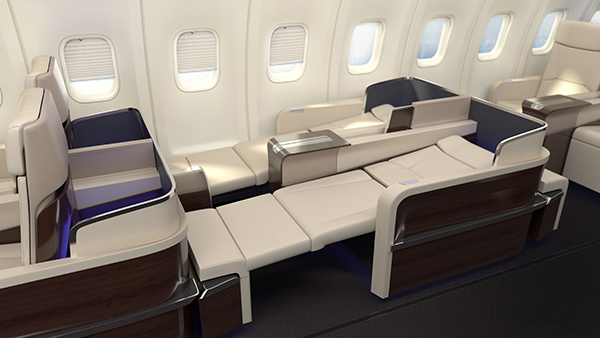 completely retrofitted Boeing 757 will feature interiors and exterior design customized by the company's team of design experts, setting the stage for a travel experience like no other. Beginning in February 2015, the Four Seasons Jet will transport 52 guests on bespoke journeys, offering discerning travellers a distinctly Four Seasons travel experience from the moment they book their trip. Four Seasons in-flight staff, including a dedicated on-board concierge, will coordinate with local Four Seasons concierges in each destination to ensure that the Four Seasons Private Jet Experience is nothing short of extraordinary.
"Taking our legendary service to the skies is a natural extension of what we've been doing in our hotels for more than 50 years," says Susan Helstab, Executive Vice President Marketing, Four Seasons Hotels and Resorts. "TheFour Seasons Jet showcases the unforgettable people and experiences that make Four Seasons unique. It speaks to our pioneering spirit and the aspirations of today's modern luxury traveller in an imaginative new way."
An ambition to reimagine the future of luxury hospitality is what first inspired the company to create private jet journeys that focused exclusively on stays at Four Seasons properties worldwide in 2012. Now, with the debut of a fully branded Four Seasons Jet, guests can look forward to individually handcrafted leather flatbed seats, globally inspired cuisine and signature Four Seasons service – on board and on the ground.  Global in-flight Wi-Fi keeps guests and staff connected, so that spa treatments, tee times, private excursions and more can be arranged "on the fly" to augment each thoughtfully planned itinerary. Travellers will also have access to exclusive experiences available only to Four Seasons Jet passengers.
"The decision to offer one-of-a-kind trips aboard a custom-designed Four Seasons Jet reflects an understanding of our guests' evolving needs and preferences," continues Helstab. "It recognizes their desire to pair adventure and discovery with the luxury of a fully immersive Four Seasons experience."
Reservations aboard the new Four Seasons Jet are currently open for the following trips:
Around the World, February 2015 – Beginning in Los Angeles and concluding with a celebratory dinner in London, this 24-day, 9-destination journey explores dynamic cities, exotic islands, architectural wonders and awe-inspiring natural environments. Highlighted by an only-by-private-jet stop at the Taj Mahal, all accommodations will be at Four Seasons hotels and resorts.
Backstage with the Arts, April 2015 – In the company of like-minded travellers who share a passion for the arts, guests will visit six cities and spend 16 indulgent days filled with backstage visits to Europe's most stunning museums, outstanding performances at Teatro alla Scala in Milan and the Estates Theatre in Prague, exquisite dinners and a private gala in the Pavlovsk Palace outside St. Petersburg.
Around the World, August 2015 – "Epic" is the word to describe this globe-circling expedition through nine destinations, including stays in three of the newest Four Seasons hotels, plus the brand's very first safari lodge in the Serengeti.  From the Forbidden City in Beijing to the medina in Marrakech, the pristine waters of the Maldives, the excitement of the world's largest fish market in Tokyo and a final, glittering dinner in New York, it will be 24 days no one will ever forget.
Each journey includes air travel and ground transportation, planned excursions, all meals throughout the trip and luxurious accommodations exclusively at Four Seasons.
The Four Seasons Jet, including accompanying staff and crew, may also be privately chartered.
To learn more visit fourseasons.com/jet and follow the #FSJet hashtag on Twitter and Instagram for the latest news, updates and insider glimpses of the Four Seasons Jet.
____________________________________________________________________
THIRD STREET PROMENADE IN DOWNTOWN SANTA MONICA
CELEBRATES ITS SILVER ANNIVERSARY
25 Years as Santa Monica's Living Room and the
Economic Engine of Downtown Santa Monica
25th Anniversary Plans include Distinctive Marketing Campaign, New Blog,
Picnic on the Promenade, Cinema on the Street, A Promenade Symposium,
Two-Day 25th Grand Celebration, Limited Edition Poster to Benefit Step Up on Second
Twenty-five years ago, the modern-era incarnation of Third Street Promenade in Downtown Santa Monica was ushered in with great fanfare and celebration. The three scenic city blocks located between Broadway. and Wilshire Blvd. were re-imagined on Sept. 19, 1989 - not as a generic shopping mall or fabricated city environment, but instead as an authentic and dynamic gathering place for the people of Santa Monica and beyond. Created locally and celebrated globally, Third Street Promenade has truly become Santa Monica's living room.
Today, 
Downtown Santa Monica, Inc.
 CEO Kathleen Rawson announced the plan to launch the 
Silver Anniversary
 of Third Street Promenade with a series of events and celebrations beginning in May and lasting through September: kicking-off on May 16 with the new Friday afternoon lunch series, 
Picnic on the Promenade
.  Each event is designed to take advantage of the Promenade's distinctive outdoor social spaces and community spirit, and all will be free to the public to enjoy.  Additionally, Rawson unveiled a new commemorative marketing campaign, a dedicated blog site (
SantaMonicaCentric.com
) and a limited edition 25th Anniversary poster with sales to benefit homeless and mental health services provider Step Up on Second.
The 25th Anniversary events include:
Picnic on the Promenade – Every Friday beginning May 16, Noon – 3:00 p.m.
Cinema on the Street – Friday Nights – 7/11, 7/18, 7/25, 8/1, 8/8, 8/15
A Promenade Symposium - The Evolution of Third Street Promenade: 9/10
The Grand 25th Celebration – 9/20-21 – Details to be announced
"Something this great does not happen without smart people making smart decisions," Rawson says. "These are three of the most unique, special city blocks that one can find.  Fortunately for all of us the heart and soul of the community were considered critical to the renewal, and the authenticity and great architecture of the Promenade were left intact to play an essential role in the revitalization of the area."
Over the past 25 years, Third Street Promenade has proven to be an economic engine for the city of Santa Monica, contributing more than $435 million in taxable sales to the city in 2012 (latest year records are available). Additionally, it has continuously evolved to become the home to a creative mixture of local and national retail businesses (from a flagship Apple store to the beloved Puzzle Zoo), global cuisine (featuring Greek, Japanese, Thai, American and Italian), new multi-family housing developments and of course, the best free entertainment and street performers found anywhere under the sun and stars.  
____________________________________________________________________
FOUR SEASONS GRESHAM PALACE BUDAPEST
"Paris of the East" for Spring Delights
By Bonnie Carroll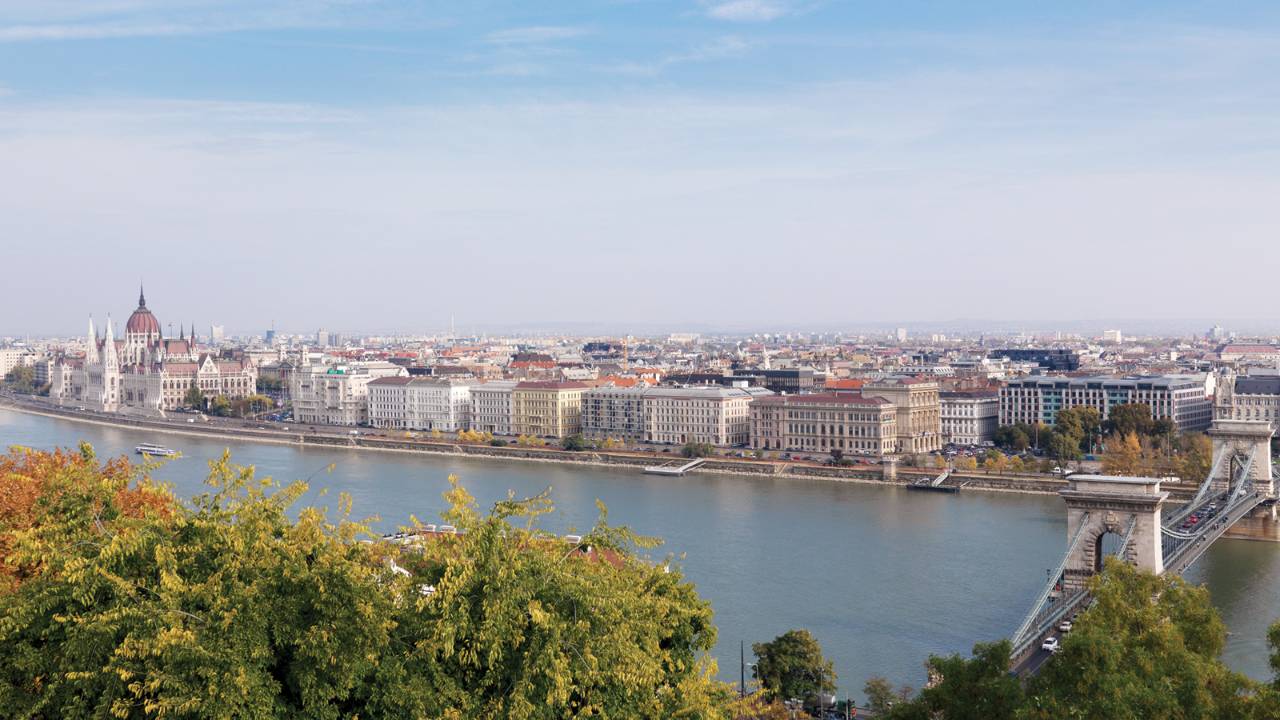 Executive Chef Leonardo di Clemente, Executive Chef of the Four Seasons Hotel Gresham Palace Budapest will be serving healthy light summer meals for spring, made with seasonal and local vegetables, icluding chilled strawberry soup, Foie gras duio, duck breast, saffron risotto, mangalica tenderloin, and a Steak Night over with grilled rib eye. The new menu will be available in the Gresham Restaurant from April 18, 2014, and can be enjoyed on the charming terrace overlooking the fabulous Chain Bridge.Having a charming terrace and fabulous Chain Bridge view, the Gresham Restaurant at Four Seasons Hotel Gresham Palace Budapest presents its new menu with selected dishes of Hungarian and Italian cuisines.
Executive Pastry Chef Arpad Szucs has created a collection of delicious sweets for the upcoming season. The new menu includes delicately prepared desserts showcasing both traditional Hungarian and Italian recipes such as the famous dobos cake, the traditional Rákóczi style ricotta and apricot cake, the Italian delicacy cassata and the mouth-watering Amalfi cake. Another signature dessert is the mille feuille with fresh strawberry. Made of fine quality Thai vanilla butter cream, this one-of-a-kind sweet temptation is the optimum dessert to enjoy spring in
Budapest. The new dessert selection is available in the Gresham Restaurant and Lobby Café.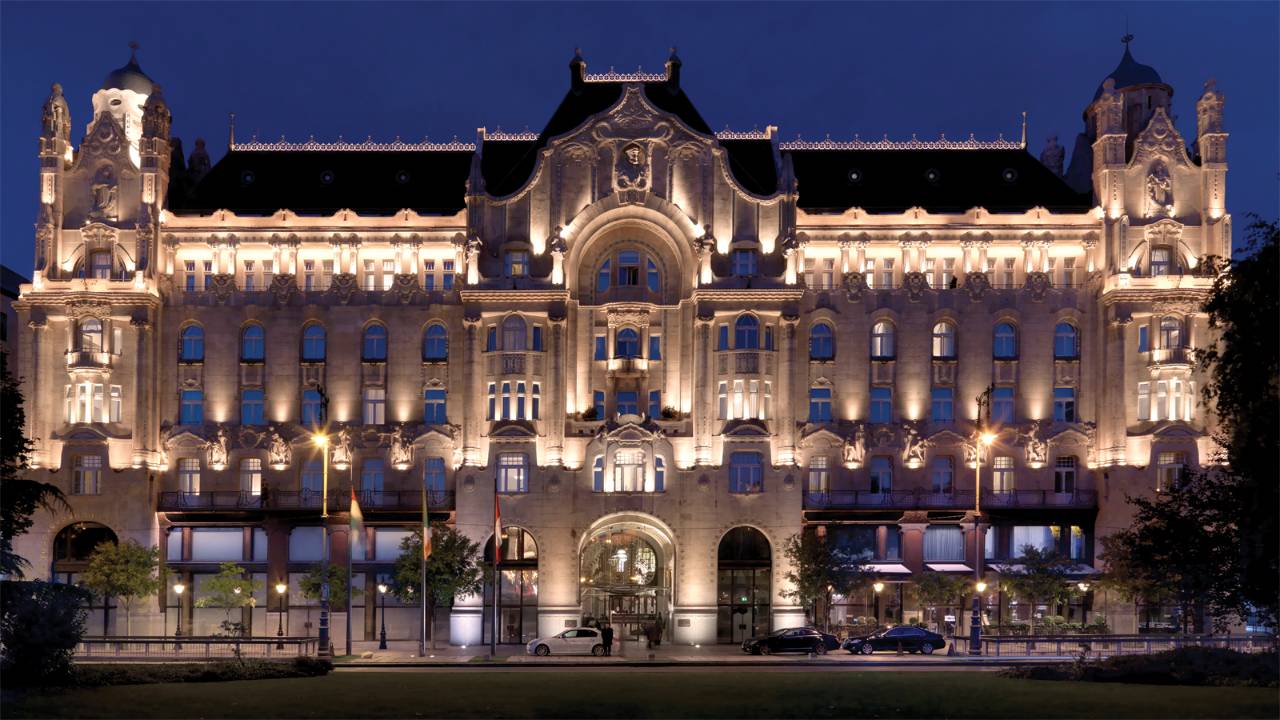 Speak to the concierge to tour the best of Budapest to see the sights from the River Danube, where guests enjoy a perfect night's sleep in luxurious accommodations, daily breakfast in the Gresham restaurant, while enjoying an unforgettable boat on the Danube. If you love nightlife Budapest is the place, and the hotel will provide a "hangover" breakfast daily. Guests enjoy a welcome glass of ice cold beer, a map of ruin pubs and wine bars in an adventurous pedicab ride. For room reservations, call +36 1 268 5555 or email Budapest.reservations@fourseasons.com.
_________________________________________________________________
Hofsas House Hotel in Carmel-by-the-Sea Announces The
10 Best Things To Do In Carmel Without a Car
Might this be a start a new of foot sensitive vacationing?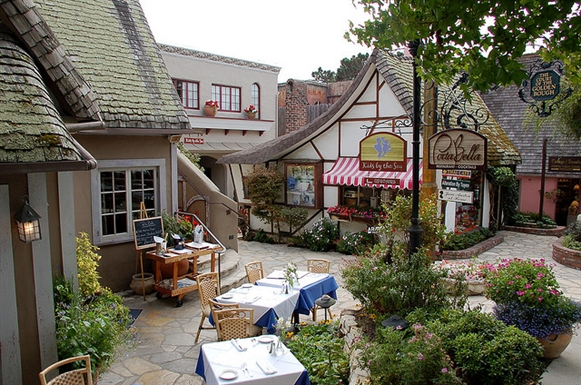 CARMEL-BY-THE-SEA -- In Carmel-by-the-Sea, the Theis family is celebrating more than six decades of European hospitality at its beautiful Bavarian-inspired Hofsas House Hotel, which is as charming as the town itself. With firm roots in the past, the family is looking toward the future by keeping abreast of guests' every need.
Gas is almost $4 a gallon and the average car causes 600 pounds of air pollution every year. AAA's Fourth of July holiday report cited a decline in car travel and a shift towards alternative modes of transportation. Biking and low-cost interstate bustravel are on the rise. Might this be the start of a new era of footprint-sensitive vacationing? (Let's think positive and say, "Yes.")  So, where should you take your next car-free getaway?  The Theis Family offers the top 10 things to do without a car in Carmel-by-the-Sea.  When was the last time you want on a vacation without a car in California?
10 Best Things to Do in Carmel (WITHOUT A CAR!!)
1.       Walk on the beach and finish your night with wine and food over a beach fire.  Fires are allowed on Carmel Beach south of 10th Avenue (Beach fire rules: http://ci.carmel.ca.us/carmel/index.cfm/residents/city-services/beach-rules/).
2.       Bus ride (Route 22) down PCH to Big Sur and back, stop at Point Lobos, Rocky Point, Andrew Molera State Park, the town of Big Sure, and Nepenthe.  Ask our concierge or manager for hike recommendations. Check for road conditions and route service to Big Sur!
3.       Bus ride ("Grapevine Express" Route 24) to Carmel Valley and back, stop at Chateau Jullien, Mid-Valley, and Carmel Valley Village.   Finish the day with free wine tastings at various partnering tasting rooms in the town of Carmel, courtesy of the Hofsas House.
4.       Take a 20-minute stroll down to the Carmel Mission and tour the Carmel Mission Museum (http://www.carmelmission.org/museum/).
5.       Go on a Carmel Walks (http://carmelwalks.com/) tour to learn about the history of Carmel and some of our unique City ordinances.
6.       Combine food, wine, chocolate and history of Carmel by taking the Carmel Food Tour (http://www.carmelfoodtour.com/).
7.       Go to the Carmel Cheese Shop (http://thecheeseshopinc.com/) to sample cheeses from around the world.  It is hard to select just one and then purchase a matching wine to take to the beach to watch the sunset.
8.       Learn about the famous poet, Robinson Jeffers, by taking the Tor House Tourhttp://www.torhouse.org/).
9.       Happy Hour Tour: Ask our concierge to direct you to an assortment of happy hours (e.g., Vesuvio Restaurant,  www.vesuviocarmel.com) right in town for discounted drinks and appetizers, and then finish off the night with a special entre at one of our favorite places to eat.
10.   Arrange a surf lesson for half of the day at Carmel Beach,http://southbaysurfriders.com/.   A professional surfer will take you out and ensure a safe and enjoyable time learning to surf Carmel's amazing waves!
If those 10 activities were not enough, the Hofsas House staff picked these great events.
11.  Rent bikes at Bay Bikes (www.baybikes.com) and get a challenging workout up and down Carmel's hilly back roads.  Or, stick to the flatland and cruise by the beach for a wave-side bike ride.  For the experienced rider, take it up a notch and bike 17-mile Drive into Monterey and back for an all-day outdoor adventure
12.  For the spa lovers, relax at Kush Day Spa (www.kushincarmel.com), one of the highest regarded spas in Carmel, for one afternoon.
13.   Take wine, picnic—and a date, of course—to a summer play at the outdoor Forest Theatre, www.foresttheaterguild.org.
14.   Rise early—or rise late—for a wonderful Sunday brunch at Clint Eastwood's Mission Ranch (http://www.missionranchcarmel.com/restaurant.htm).  It's only a 20-minute stroll across Carmel.  Better yet, return on a weekend night for drinks and live piano playing.
15.   Find all the hidden courtyards Carmel-by-the-Sea has to offer, and see what surprise gift you can discover for a friend.
16.   On a chill day, go coffee tasting at the various local coffee houses in Carmel,  Carmel Coffee House and Carmel Valley Coffee Roasting Co, who roast their coffee right in the area
17.  For photography lovers, Gallery Sur (gallerysur.com) has amazing prints from the area or go to Weston Gallery, one of the oldest photographic galleries,www.westongallery.com
18.  Drop by the Carmel Art Association (carmelart.org) for details on local artists and the best galleries to explore according to your taste.
19.  Tapas at Mundaka, www.mundakacarmel.com.
20.   Carmel Wine Walk-by-the-Sea – stroll to 12 different wine tasting rooms and taste a flight of Monterey County grown grapes.  Purchase a Wine Walk Passport at the Hofsas House for $50 and it includes nine tastings.  Because of the cool air, Chardonnay and Pinot Noir are some of the best.
21.   Geocache in Carmel: There are over 20 geocaches within walking distance in Carmel.  Take your GPS and test your navigation skills and find some treasure!
22.   Check out the live performances at one of our four theaters:  Sunset Center, Forest Theater, Golden Bough, Cherry Center in our one-square mile town.
23.   Olive oil and balsamic vinegar tasting at Trio Carmel on Dolores Street south of Ocean Avenue - www.triocarmel.com.
24.   Create your own custom perfume at Ajne Perfumery in the Court of the Fountains - http://www.ajne.com/.
25.   Visit one of the oldest houses in Carmel, the First Murphy House, home to the Carmel Heritage Society, http://carmelheritage.org/. 
What will you do?
Hofsas House Background:
Owned and operated by the Theis Family, Hofsas House Hotel is within walking distance of everything Carmel has to offer, including a stunning beach, fine restaurants and shops, and wine tasting. It provides peaceful respite and European charm just minutes from Monterey , Pebble Beach, Big Sur and Pacific Grove . The Hofsas House's 38 spacious, one-of-a-kind rooms boast European comfort and lovely views, not to mention amenities like fireplaces, private balconies, wet bars, kitchens and patios. Large suites provide the perfect stay for newlyweds and everyone else seeking an extra special getaway. Dutch doors in every room allow guests to welcome in the ocean air, and free WiFi enables them to stay connected — if they want to.
The Hofsas House Hotel family works to ensure every visitor's experience is special, striving to offer the highest quality personal services. Consider the continental breakfast, abundant with fresh French Roast coffee, tea, juice, fruit and pastries from a neighborhood bakery, or the personalized concierge services for guests and their families, including their four-legged family members, who are welcome, as well.
For large groups — wedding parties, company meetings, family reunions and others — Hofsas House Hotel offers a spacious room equipped with a fireplace and full kitchen that can comfortably accommodate 40 people. A heated pool, dry saunas, decks with views and off-street parking are on offer as well. Hofsas House Hotel is located on San Carlos Street, north of Fourth Avenue in Carmel-by-the-Sea. For more information, call (831) 624-2745 or visitwww.hofsashouse.com.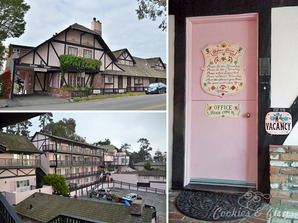 _________________________________________________________________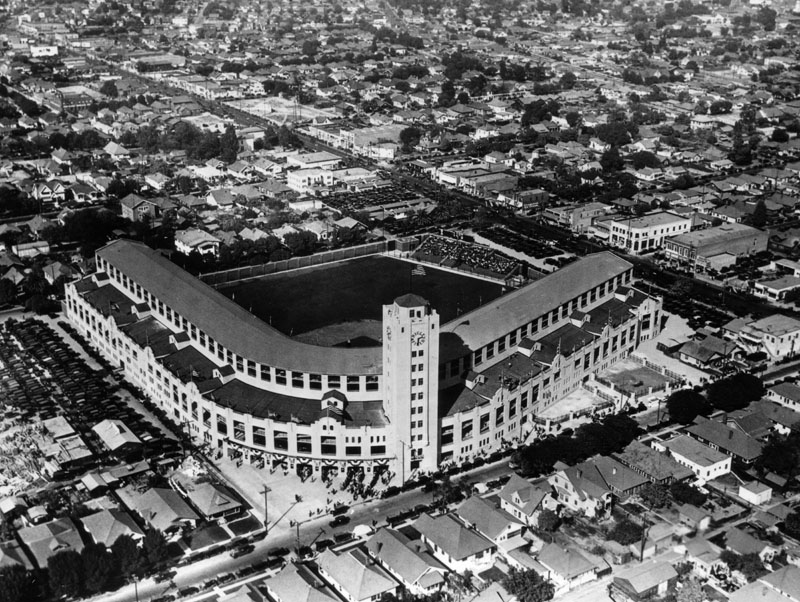 WRIGLEY FIELD TURNS 100 APRIL 23, 2014
APWire _Wrigley Field, the home of the Chicago Cubs, will celebrate the 100th anniversary of its first game on Wednesday with an afternoon matchup against Arizona. The ballpark that opened as Weeghman Park on April 23, 1914, has been the scene of some of baseball's most memorable plays and millions of fans have come through its gates. Memories from some of them:

Like everyone else under the age of 106, John Paul Stevens wasn't yet born the last time the Chicago Cubs won the World Series. But the retired Supreme Court justice did see the single most famous moment at Wrigley Field that may or may not have happened, or if it happened, it may not have meant exactly what people think it did.

Stevens was 12 when his dad took him to Game 3 of the 1932 World Series between the Cubs and the New York Yankees. His seat behind third base was good enough to see that Ruth and Cubs pitcher Guy Bush were really jawing at each other whenever Ruth came to bat. It seems that the Yankees were steamed when they heard the Cubs had voted a former Yankee on the roster only a half-share of the World Series money.

"The Yankees regarded the Cubs as cheapskates," Stevens said.

Not that the future justice knew any of this, or could hear exactly what the two were yelling at each.

"I didn't know what the reason was for it but I remember... they were going back and forth," he said.

Ruth homered in the first inning and when he came up in the fifth, he'd apparently had it with Bush. "He did point the bat in the direction of the centerfield bleachers as everybody describes," he said.

The next day the buzz was that Ruth had called his second home run.

Stevens isn't so sure. He had the distinct impression Ruth was talking about hitting something besides a baseball.

"I remember thinking (it meant) he was going to knock Bush to the moon," Stevens said.

Joe Mantegna can't remember not being a devoted Cubs fan. When he was a young struggling actor in his hometown, a seat in the bleachers at Wrigley Field - about $1.25, he recalls - was one of the few things he could afford to buy.

Day after day, he'd see the same fans - the successful businessman who would take his shirt off and wrap it around his head like a turban, the three blind guys, the kid covered with ice cream and the lady who seemed to know more about the Cubs than any of them. He'd watch as they'd bet on anything - including how long it took for a bug to make its way up a wall.

"I'd look around at the end of the game and I'd say, 'What the hell, there are 35,000 people out here to watch this team every day that at best is mediocre,'" he said. "I thought if I can capture what it is that brings these people out, how they share this experience every day, I'd have a play."

Toward the end of the season of the theater company he was in, the director said they needed another play and had pretty much no money to do it. Any suggestions?

"I raised my hand (and said), 'Come to the ball game tomorrow and tell me if you don't think this is a play,'" he said.

They did and Mantegna didn't have to change much to create "Bleacher Bums." He tinkered with the names a bit, turned the three blind guys into one blind guy and turned a couple of fans into a married couple, but that was it.

The play, he said, was an immediate hit and soon the theater was getting calls from actual baseball fans who wanted to come to the theater.

They'd never seen a play and wanted to know what you wear when you come to a play," he said. "They were baseball fans so they were told to come dressed as they were."

Novelist Sara Paretsky had been a Cubs fan, though a casual one, since 1966. In 1973, home with a sprained ankle and with nothing to do, she started watching Cubs games on WGN. She admired Bill Buckner, a fleet, hard-hitting first baseman years before his famous gaffe while with the Red Sox.

"There was just something about him," she said.

Paretsky, who was working at a downtown insurance company, soon heard from a client about how a nice young man who lived near her and her mother had shoveled their sidewalk for them during the winter. Turns out it was Buckner.

"They were not fans, he didn't get anything out of it," said Paretsky. "That he would go out of his way to help these two women, that's when I became a die-hard fan."

And she wasn't the only one. So is V I Warshawski, the character that propelled Paretsky to the top ranks of mystery novelists and ultimately put her on the field she'd seen on television and from the stands. When the movie starring Kathleen Turner as Warshawski was being filmed, one scene - ultimately cut - was shot inside Wrigley, just hours after the Cubs and Paretsky favorite Andre Dawson had played a game.

When she got on the field, Paretsky kissed the grass in right field. She ran the bases.

"The movie was terrible and it bombed at the box office, but I still have this glorious memory of being on that field and on that grass," she said.

William Petersen thought he was onto something. All he had to do was walk down the street to a doughnut shop, pick up the pay phone, lower his voice to sound like his dad and inform the school secretary that young Billy too sick to attend.

Then it was off to Wrigley Field.

Petersen, an actor and star of CSI: Crime Scene Investigators, grew up in Evanston, just north of Chicago. He loved the Cubs and worshipped their star shortstop, Ernie Banks. He said he was there on Aug. 4, 1960, when a scrappy Reds second baseman named Billy Martin charged the mound and punched Cubs pitcher Jim Brewer in the face, breaking an orbital bone.

Petersen recalled calling the school when he was in the 8th grade, then heading to Wrigley with a friend.

"We were wandering around the aisle of the grandstand down the third baseline and the Cubs were up in the bottom of the first," he recalled. The batter was Cubs shortstop Don Kessinger, who "scorched a foul ball over the third base dugout and coming at the aisle."

Petersen instinctively stuck his hand out to prevent the ball from hitting his friend in the head.

"It bounced off my wrist and... hit the railing and came right back to me," he said. "I caught it on the rebound."

It was a nice play that, unfortunately for Petersen, was captured on WGN, which broadcast the Cubs games.

"Some neighbor was watching the game and said, 'Hey, that's Billy Petersen, he just caught a foul ball. What's he doing there?' (and) he called my parents," Petersen said.

By the time he got home, not only did his parents know he'd been to the game, but the school had called to tell them this wasn't the first time "Dad" had telephoned to say Billy was sick.

"I had to spend the last month of my eighth-grade year cleaning the floors of hallways with the janitors," he said.

He turns 97 this spring and hasn't stepped inside Wrigley Field in at least a few decades, yet the "Friendly Confines" remain a special place for Lennie Merullo.

The former shortstop is the oldest surviving Cub. He's also the last link to their most recent pennant winner, and all these years later, his memories remain as sharp as a line drive.

"It was the center of the universe - Chicago, Illinois," Merullo said from his home near Boston in Reading, Mass. "There was so much to see, hear and believe in. I was always grateful for being a part of it."

He played seven seasons in the majors, all with the Cubs, and was a career .240 hitter who once had four errors in an inning. Merullo did that following in the second game of a doubleheader against the Braves in Boston, his hometown, on Sept. 13, 1942, after committing one in the opener.

He had an excuse: He was exhausted following the birth of his first son Len early that morning.

Three years later, Merullo was part of something special, something that hasn't happened on Chicago's North Side in nearly seven decades - a run to the World Series.

He was on the 1945 team that won 98 games on the way to a pennant, only to lose to Hank Greenberg and the Detroit Tigers in a World Series that is best remembered for the goat that got ejected from the ballpark and the curse from its angry owner that many fans believe endures to this day. The Cubs haven't made it that far since then, and they are still searching for their first championship since 1908 - six years before Wrigley Field opened and eight years before the Cubs moved in.

For Merullo, one of the lasting memories from the series is a boat. Management decided to house players on Lake Michigan rather than at a hotel during the series so they wouldn't be distracted.

"The wives and girlfriends of all the ballplayers were very, very disappointed because they all went out and bought special clothes for this occasion because they thought they were going to be in the limelight, wearing all these nice clothes," Merullo said. "Here we were being put on board a ship in the middle of Lake Michigan, away from everything. We just wanted to be a part of everything and yet they put us away from everything."

During the series, he got spiked on the forearm covering second on a steal and he kept picking at the scab. Why? So he'd have a scar and, therefore, his own lasting memento from that time.

He remembers the Cubs holding spring training on Catalina Island, which William Wrigley Jr. owned most of at the time, in the 1940s, thousands of miles from home.

"Wasn't it great? Here's a kid from Boston, Massachusetts, went to spring training all the way to Catalina Island on the other end of the world out in the Pacific Ocean," Merullo said. "We'd have our spring training there. We'd be at Catalina Island for three weeks, then come over to the mainland in Los Angeles. ... It was great being a part of the Cubs organization."

He remained a part of it long after he retired, serving as a scout for the Cubs from 1950 to 1972 and then spending time with the Major League Baseball Scouting Bureau before retiring in 1983. Merullo hasn't been to Wrigley since an old timer's game in the 1980s, but Chicago remains a special place for him.

"Wrigley Field has such a soft spot in my heart," he said.

Now, the old stadium he once called home is hitting a milestone that only one other ballpark has reached.

"We think Wrigley Field is better than Fenway," said Merullo's son, David.

Fighting words, particularly where they live.
___________________________________________________________________
DIAMONDS ARE FOREVER EXHIBIT OPENING AT
THE VENTURA MUSEUM MAY 2, 2014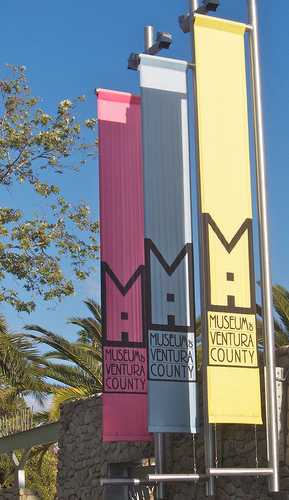 Exhibit will showcase flawless replicas of history's most infamous stones alongside models of their historical owners
WHAT:      
 "Diamonds Are Forever", a new exhibition at the Museum of Ventura County will  tell the fascinating stories of history's most famous diamonds and their qually famous owners, opening in May.  The exhibit will feature the well-known diamond replicas of Scott Sucher and the stunning Historical Figures of artist-historian George Stuart.
All are invited to attend the exhibit and to enjoy presentations by both Scott Sucher and George Stuart. Sucher, the world's foremost expert on technology of documenting and replicating famous historical diamonds will present two 45 minute talks on Tracking the Hope Diamond and the Evolution of Diamond Cutting.   Stuart's entertaining monologue, "Little-known Stories of Famous Diamonds," sheds light on the drama surrounding the famous people through whose hands the gems passed.
 Opening Reception with Scott Sucher and George Stuarton Friday, May 2nd,
                     - 8 pm.  Live music, no host bar and light refreshments.
                    - "Diamonds are Forever" exhibit runs May 2nd-August 24th
                    - The Scott Sucher Lectures take place May 3rd, 2-4 PM
                    - George Stuart lecture, Sunday, July 13 from 2 - 4 (90 min. with break)
VENTURA MUSEUM
100 E. Main Street
Ventura, California
(805) 563-0323
____________________________________________________________________
 SANTA BARBARA  FIESTA  JULY 30 - AUGUST 3, 2014
OLD SPANISH DAYS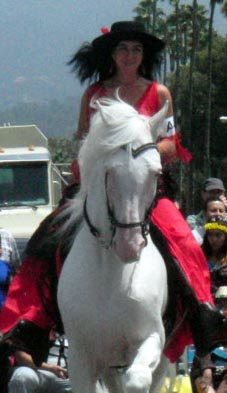 1924—The First Historical Parade
As mentioned previously, the original celebration was planned to include a parade. The parade committee was headed by Dwight Murphy, a fancier and breeder of Palomino horses who had come to Santa Barbara County and purchased large ranch holdings in the area of San Marcos Pass.
Approximately two months prior to the parade, Murphy was invited to attend a meeting with the city manager, Herbert Nunn, and was asked to arrange the details of the parade. The type of parade was left to Murphy's discretion, and he was allocated a budget of $200.00. He called together a group of community members including Francis Price, Sam Stanwood, Ed Borein, Harry Sweetser, James Rickard and Wilson Dibblee; they met several times before deciding on a historical parade presenting a living portrait of old Santa Barbara.
Price, Sweetser, Dibblee and Murphy met with members of the De la Guerra and Ortega families to obtain information regarding the early Spanish customs. After these meetings various committees were appointed to arrange for costumes, floats, carriages and horsemen. Service clubs, such as the Native Sons and Daughters of the Golden West, were invited to participate to wear the costumes depicting the various historical periods. All of the floats were horse-drawn and built by representatives of the organizations riding on the float bed. Marching groups were secured to represent the Chumash Indians and the soldiers of Spain and Mexico.
Over the years, the character of the parade changed somewhat: the floats came to be drawn by motorized vehicles, more individuals and riding groups wearing their own or their organization's distinctive attire began to participate, and the number of marching band entries increased. Due to these changes, some feared that the historical character of the parade was in jeopardy of completely disappearing.
In recent years an effort has been made to deal with these concerns. The parade is now divided into two sections: the historical section, which has been carefully revised and is mainly presented on the floats depicting highlights of local heritage and history, and "Santa Barbara of Today", which includes the many other types of participation based in accord with the spirit and purpose of Fiesta.
Visit: www.oldspanishdays-fiesta.org for schedule of activities.
___________________________________________________________________
By Air & By Sea
FIJI AIRWAYS AND ETIHAD AIRWAYS SIGN GROUNDBREAKING INTERLINE AGREEMENT

Fiji Airways and Etihad Airways, the national airline of Fiji and the United Arab Emirates, respectively, announced today a new and far reaching interline agreement between the two carriers. 



This agreement will allow reciprocal sales from and to 12 cities in Europe, 17 cities in the Middle East, five cities in Africa, five cities in North America, 29 cities in Asia and three cities in Australia to and from Fiji. The agreement is effective immediately and is the starting point of further negotiations between the two airlines.


James Hogan, president and CEO of Etihad Airways

James Hogan, president and CEO of Etihad Airways, states, "Fiji is a great holiday market, and we are happy to offer Fiji as an additional destination in our global network. The agreement also connects the outer South Pacific Islands to our network which creates more opportunities for our worldwide sales force."


Stefan Pichler, managing director and CEO of Fiji Airways


Stefan Pichler, managing director and CEO of Fiji Airways, comments, "We are proud to be part of the global Etihad Airways network, and this partnership will help us put Fiji on the map in countries where we initially had no presence. Etihad Airways will help us expand our customer database and diversify our country's tourism streams. It is definitely a major step for Fiji Airways." 

The Fijian Attorney General and Minister for Tourism, Aiyaz Sayed-Khaiyum, has hailed the agreement as an exciting new development for Fiji Airways and the entire Fijian economy. "This opens up a whole new lucrative market for our tourism industry, enabling us to attract affluent visitors from Abu Dhabi – Etihad's base – the other Gulf States, the rest of the Middle East and beyond," says Sayed-Khaiyum. 

The Minister adds that the Fijian Government hopes this agreement will strengthen both Fiji's national airline and the national economy for the long-term benefit of every Fijian. 

Etihad Airways joins Fiji Airways' impressive list of codeshare or interline partners, which includes American Airlines, Cathay Pacific, Qantas and Air New Zealand.

___________________________________________________________________

QANTAS SALE ENCOURAGES TRAVELERS TO HAVE A 'MODERN FAMILY' AUSTRALIAN VACATION

To celebrate the debut episode of Modern Family's Australian vacation, Qantas is offering special fares to Australia from the United States through May 5. Qantas makes travel to Australia both comfortable and convenient, and for a limited time, more affordable than ever with savings on bookings of two or more seats in all cabins to Sydney, Melbourne and Brisbane. 

In conjunction with Tourism and Events Queensland, Qantas is also offering additional Economy Queensland deals from the US including World Heritage-listed Great Barrier Reef gateways, giving Americans the perfect opportunity to check it off their bucket list. For more information on the sale visit qantas.com.

 As last night's episode demonstrated, Australia is an ideal destination for families of all shapes and sizes, with activities and sights that everyone can enjoy. Here's what the cast had to say about their trip: "Honestly I have been so delighted by the things I didn't know about Australia." – Julie Bowen. "You have genetically superior people here - most beautiful people on earth."  - Ty Burrell, "My God, the best flight I have ever had in my life, it really was.  That big double decker airplane was just amazing!"  - Ed O'Neill, referring to the A380. "It's been nice to get up close and personal with the Sydney Opera House, we're seeing all the great places. I'm excited to see everything here." – Rico Rodriguez, "I went surfing in Bondi, I went scuba diving with sharks….next I want to meet some wildlife like koalas and kangaroos." – Nolan Gould

The television family's vacation was a result of an exclusive partnership between Qantas Airways, Twentieth Century Fox Television and Twentieth Century Fox Consumer Products. Qantas, Australia's national carrier, flew the cast and crew from Los Angeles in February as the Pritchett-Dunphy-Tucker clan took a vacation down under.

 Lauded for revitalizing the television sitcom, "Modern Family" is one of the largest critical and commercial hits of the past decade. The recipient of four consecutive Emmy Awards for Outstanding Comedy Series and a Golden Globe Award for Best Comedy Television Series, "Modern Family" is ABC Television Network's top-rated comedy series.

 The entire "Modern Family" cast, including, Ed O'Neill (Jay), Julie Bowen (Claire), Ty Burrell (Phil), Sofía Vergara (Gloria), Jesse Tyler Ferguson (Mitchell), Eric Stonestreet (Cameron), Sarah Hyland (Haley), Nolan Gould (Luke), Ariel Winter (Alex), Rico Rodriguez (Manny) and Aubrey Anderson-Emmons (Lily) joined co-creator and executive producer Steven Levitan for the visit to Australia.

The partnership between Qantas and Twentieth Century Fox Television's "Modern Family" and Twentieth Century Fox Consumer Products follows the airline's support in 2013 for a visit by The Ellen DeGeneres Show, which provided a 22 per cent increase in inbound flights to New South Wales alone, as well as overall boost in destination awareness for Australia.

The series is produced by Twentieth Century Fox Television in association with Picador Productions and Steven Levitan Prods. Steven Levitan and Christopher Lloyd are the creators/executive producers. Danny Zuker, Dan O'Shannon, Bill Wrubel, Paul Corrigan, Brad Walsh, Abraham Higginbotham, Jeffrey Richman and Jeff Morton also serve as executive producers.

Qantas is one of the world's longest-established airlines. Qantas offers the most non-stop flights from the United States to Australia with 38 flights per week, including on its flagship Airbus A380 aircraft, it is the leading carrier with the most non-stop flights between Australia and the United States.

 

__________________________________________________________________

Sense of Style
A PRIVATE NIGHT AT THE OPERA WITH FOUR SEASONs PRAGUE
Don Giovanni by Mozart, private dinner and luxurious accommodation in Prague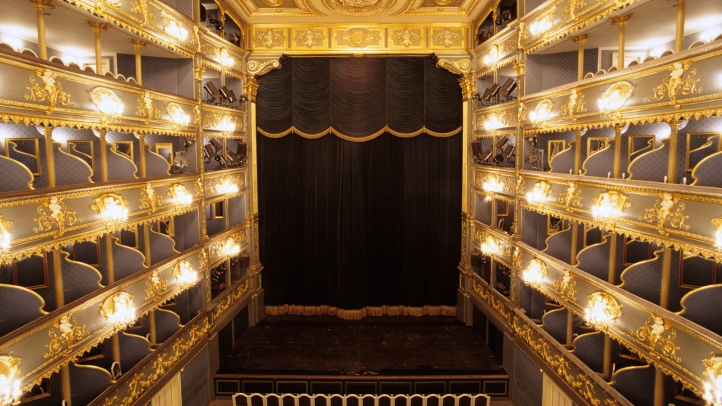 Four Seasons Hotel Prague introduces a new lifetime experience: a private performance of Mozart's Don Giovanniat the famed Estates Theatre premises before enjoying a gourmet meal accompanied by a live orchestra on the Hotel´s rooftop terrace.
Through an exclusive arrangement with Four Seasons Hotel Prague, up to six guests can experience the renowned opera in total privacy amid the Neo-Classical splendour of the theatre, considered one of the most beautiful theatres in all of Europe. After the spine-tingling performance, a chauffeur will bring the guests back to the Hotel in a vintage Rolls Royce. The couple or a group will toast Mozart from the Hotel´s rooftop terrace and enjoy live music from members of the Estates Theatre Orchestra and a gourmet meal served under the stars.
Petr Zezula, Chef Concierge at Four Seasons Hotel Prague: "It is definitely a lifetime experience. You gain a deeper understanding of Mozart's genius during a private performance of Don Giovanni in the Estates Theatre, the majestic site of the opera's premiere in 1787."
The experience is available from May 15 until September 15 in 2015 and is priced for up to six persons at EUR 60,000. It includes the luxurious accommodation in the Presidential Suite for two nights, private performance ofDon Giovanni at the Estates Theatre, transfer from the theatre to the Hotel in vintage Rolls Royce and private dinner on the Hotel's rooftop terrace. Six months' advance reservation is required; some blackout dates apply.
____________________________________________________________________
See May Robb Report for Best Resorts List . . . . .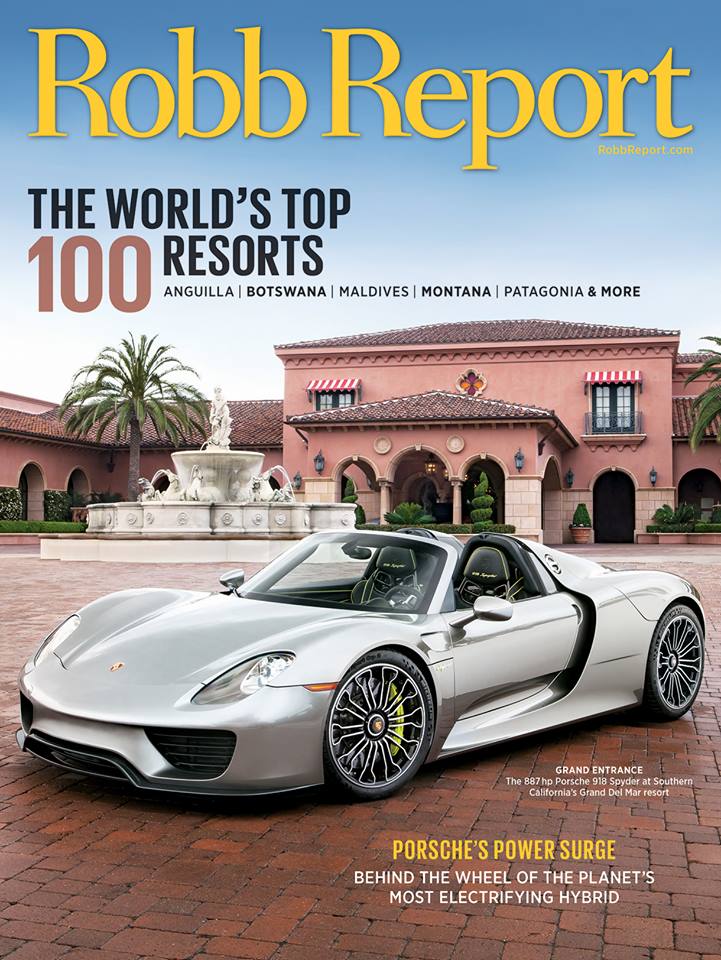 ---