TRAVEL ADVENTURES  .  .  .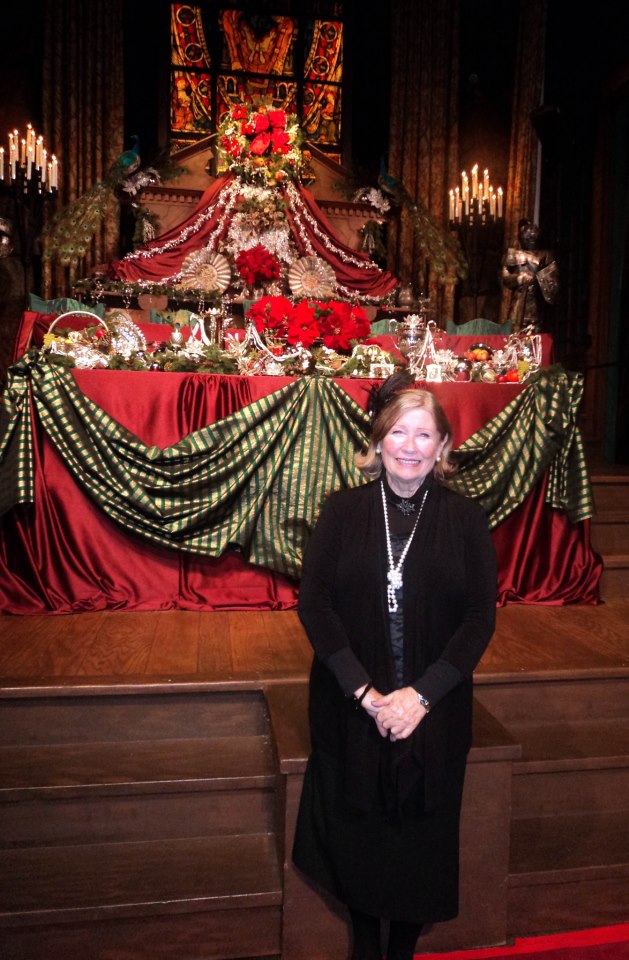 THE BRACEBRIDE DINNER AT YOSEMITE
An Americana Extravaganza For All the Senses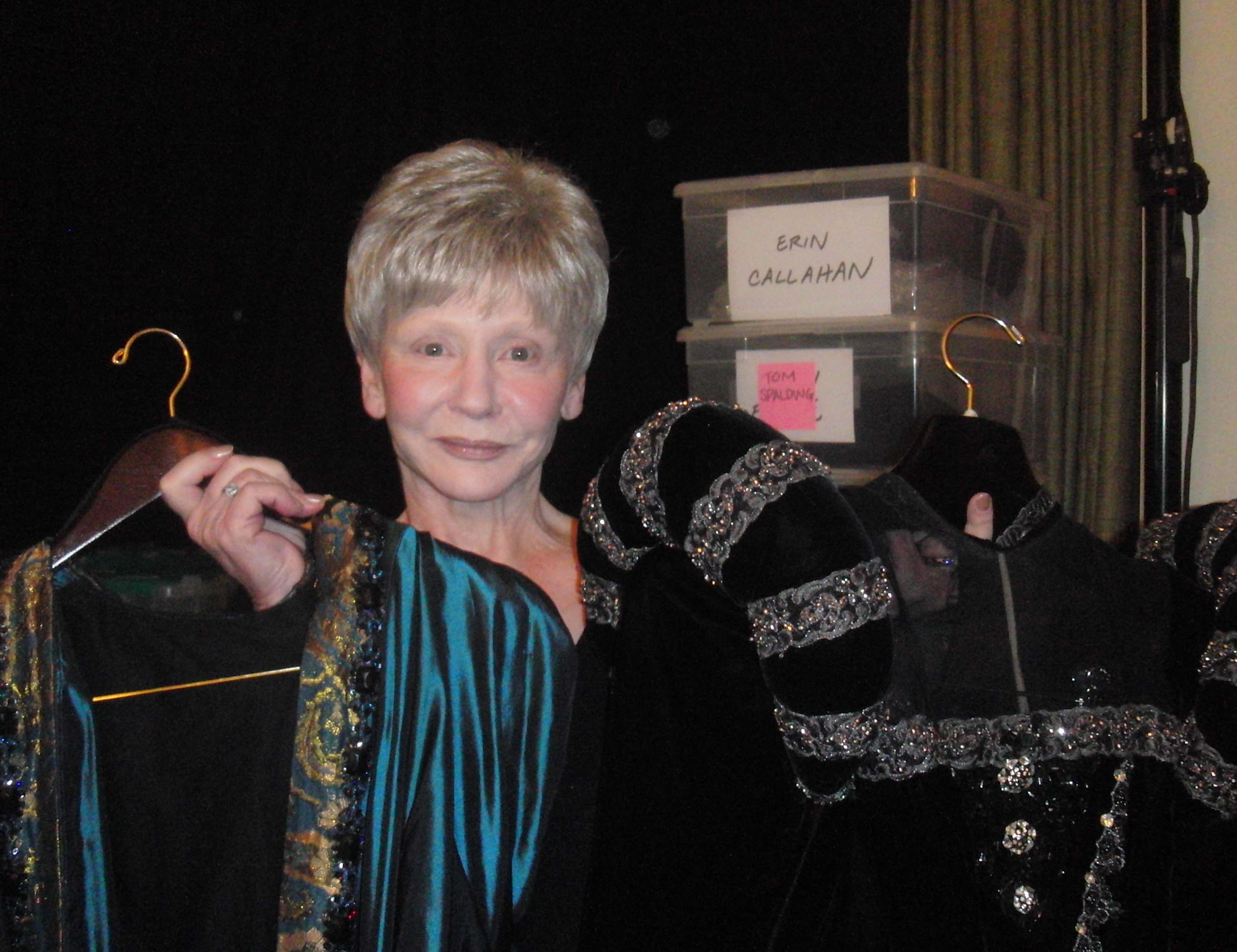 Andrea Fulton sharing a view of her pageant costumes
Andrea Fulton Director & Producer of The Bracebridge Dinner at is celebrating the 2016 Dinner at The Anawahnee Hotel in Yosemite National Park. The extraordinarily talented woman starred in her first role in the show at age five playing a villager, and went on to play Ward of the Squire for many years. According to Fulton "The longevity of the cast members participation endows The Dinner with its legacy of tradition and excellence."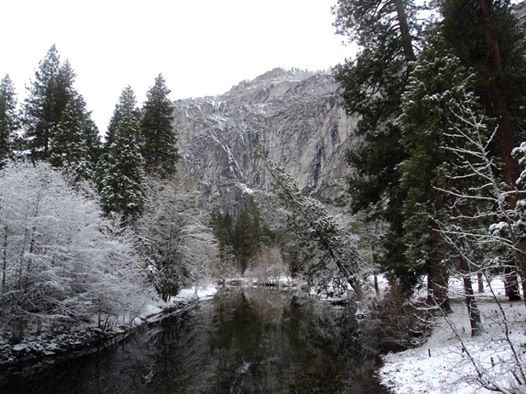 Fulton had the pleasure of working with Ansel Adams, and said she referred to him as 'the beard" as a small child. Ansel Adams retired from the Bracebridge Dinner in 1973 and Andrea's mother and father Anna-Marie and Eugene Fulton assumed his directoral duties. Andrea has literally spent her whole life wearing a variety of hats for the event and has loved every moment.
The Christmas at Bracebridge Hall Dinner is no longer a lottery event. The seven course eighteenth-century style event should not be missed, nor should a visit to Yosemite National Park, especially when the snow is falling. Ticket information for December 12, 14, 16, 18, 20, 22, 24 & 25. performances can be found at www.bracebridgedinner.com or www.YosemitePark.com.
____________________________________
CELEBRITY CRUISES TAKES THE STRESS OUT OF THE HOLIDAYS
New Year's Eve 'Top Chef' Sailing, Demi Lovato Concert Sailing, Special Savings, Perks and Onboard Festivities Make Holidays and the New Year Out of the Ordinary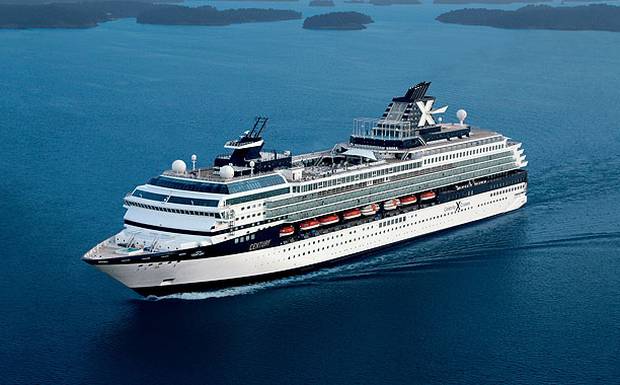 WHO
:         Celebrity Cruises
WHAT
:        Starting as low as $499 per person for a seven-day Southern Caribbean Cruise, Celebrity Cruises offers
incredible savings and perks on itineraries departing in November 2016 and sailing over Hanukkah, Christmas, and New Year's, as well as once-in-a-lifetime experiences. Passengers can bid their typical holiday plans good-bye and jet off to the Caribbean, Asia, New Zealand or South America, while enjoying:
Stunning decorations throughout the ship.

Itineraries sailing over Hanukkah, will have a Rabbi onboard for nightly services and guests are invited to participate in the lighting of the menorah.

Delicious holiday meals and traditional dishes with no prep or clean up to worry about.

A variety of holiday shows and entertainment, including strolling carolers.

Special gifts and activities planned just for kids, including gifts from Santa.

Itineraries sailing over New Year's Eve, ring in the New Year at a multi-venue, Gala Celebration while outfitted with tiaras, hats, horns and confetti, and dance under the balloon drop with Champagne at midnight.
WHEN:      
Book by holidays for Celebrity Insider Sale and Holiday Offer
                  While staterooms last for Top Chef Cruise
                  While staterooms last for Demi Lovato Concert Cruise
DETAILS:  Celebrity Insider Sale
Book an end-of-year vacation and save up to $200 per person on top of inside rates starting at $449†*. This offer includes many popular holiday sailings.
Upgrade to ocean view or higher on November 2016 sailings and get one free perk—choose from free drinks, free tips, high-speed internet or up to $150 to spend on board.
Upgrade on a December or January sailing to get all this PLUS 50% off all guests beyond the first in your stateroom. Book Suite Class and get all four perks.
                  Holiday Offer:
·

      
Half off each guest beyond the first guest in a stateroom. Plus, everyone gets free perks.
·

      
Save 50% off each guest in an ocean view or higher stateroom. There are more than 400 sailings to choose from departing December 1, 2016 through April 30, 2018. This offer includes many popular holiday sailings so guests can relax and celebrate at sea with family and friends.
The more guests in the room, the more perks they choose from, including:
·

      
Classic Beverage Package
·

      
High-Speed Internet
·

      
$300 to spend on board
Book Suite Class accommodations and get
:
·

      
Half off a passenger's guest's cruise fare, plus 50% off fares for additional friends and family in your suite
·

      
The first two guests get ALL four complimentary perks—including an upgrade to Premium Beverage Packages*
·

      
Additional guests beyond the first two also get Classic Non-alcoholic Beverage Packages and 40-minute Internet Packages
                  Demi Lovato Concert Sailings
Celebrity Cruises guests onboard four incredible ships have the chance to enjoy an exclusive concert starring award-winning singer and songwriter Demi Lovato outside of Port St. Maarten, on December 28, 2016.
The concert can be booked by guests sailing on one of the following four Caribbean itineraries, all of which will be in port simultaneously for this milestone event:
·

      
Celebrity Equinox
(Departing Fort Lauderdale December 19, 2016)
·

      
Celebrity Eclipse
(Departing Miami December 21, 2016)
·

      
Celebrity Summit
(Departing San Juan December 24, 2016)
·

      
Celebrity Reflection
(Departing Miami December 24, 2016).
                  New Year's Eve Top Chef Sailing
"Top Chef" fans and foodies have the ultimate opportunity to vacation with an incredible lineup of cheftestants on the exclusive "Top Chef Signature Sailing" in 2016.
Setting sail December 30th onboard Celebrity Silhouette, there's no better way to ring in the New Year than sailing this one-of-a-kind, delectable 9-night Eastern Caribbean holiday getaway.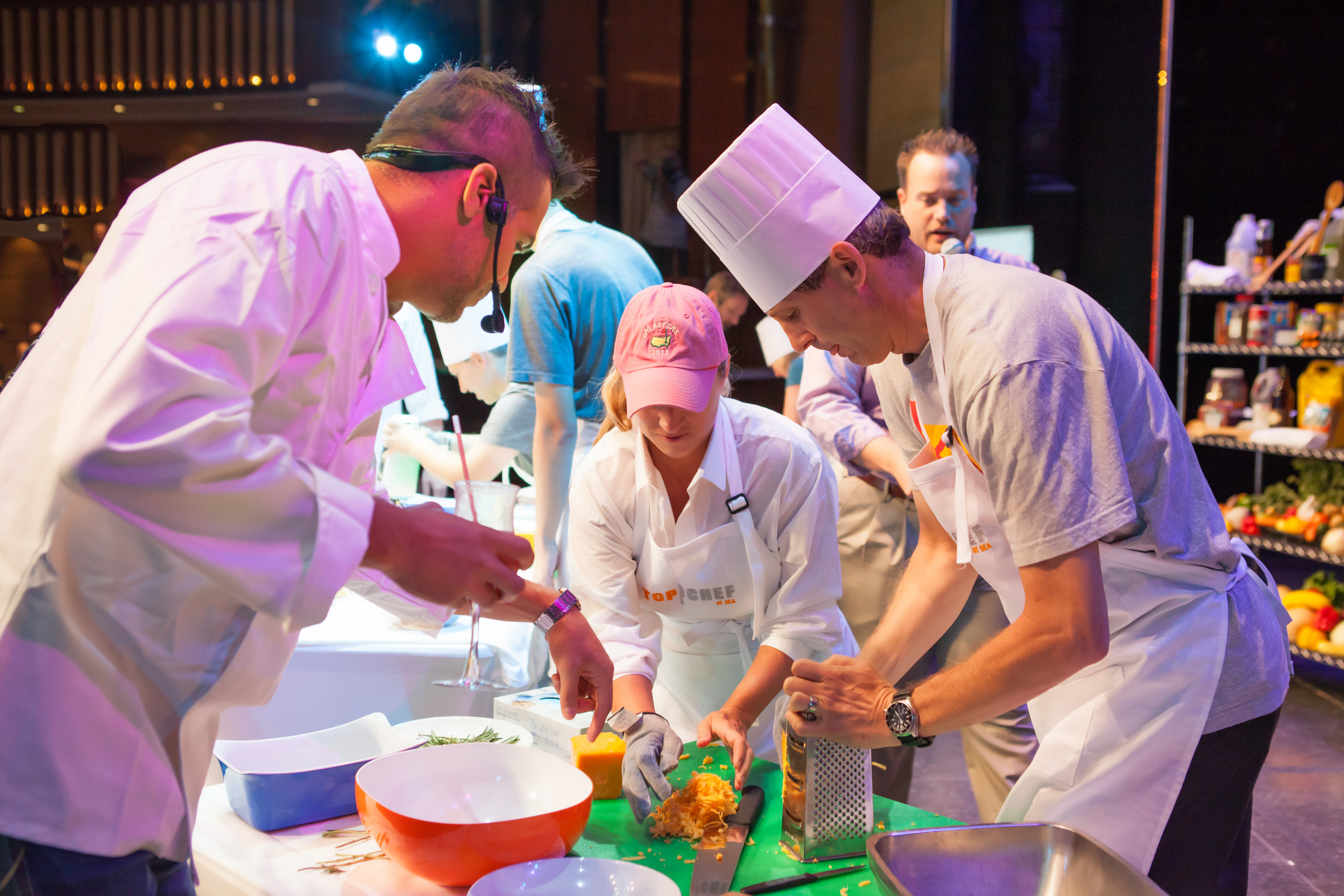 Guests onboard will enjoy various up-close-and-personal culinary experiences with four former "Top Chef" competitors, including:
·

    
Jeremy Ford
: Top Chef California winner; Chef de Cuisine at the Matador Room in Miami, FL
·

    
Doug Adams
: Top Chef Boston finalist; Chef de Cuisine at Portland Penny Diner in Oregon
·

    
Tiffany Derry
: Top Chef D.C. and Top Chef All-Stars finalist; Owner of TD Concepts, Inc.
·

    
Ash Fulk
: Top Chef Las Vegas contestant; a chef in NYC
This year's "Top Chef Signature Sailing" will also feature a new unrivaled culinary experience. This exclusive event will bring all of the talented chefs together to host a one-of-a-kind pop-up restaurant. Guests will be given this one-night opportunity to explore the cheftestant's best dishes, prepared by them, and a chance to mingle with culinary artists once they're done in the kitchen.
Other offerings include exclusive one-on-one experiences with the chefs:
·

      
Private cooking classes
·

      
Chef-hosted shore excursions
·

      
Interactive cooking demonstrations
____________________________________
HOTEL HASSLER ROMA ANNOUNCES CHRISTMAS AND NEW YEAR'S PACKAGES
This holiday season,
Hotel Hassler Roma
 invites guests to experience the spirit of the Eternal City with a selection of Christmas and New Year's packages highlighting its Michelin-starred Imágo (pictured, above right) and elegant Salone Eva restaurants. The packages, which can be viewed in full on the Hotel Hassler Roma's 
website
, include:
Enchanting Christmas Dream
Three nights' accommodations in a Deluxe or Grand Deluxe room

Daily buffet breakfast

Six-course Christmas Eve dinner at Michelin-starred panoramic restaurant Imágo

Christmas Day Afternoon Tea with live music in the Salone Eva

A sweet Christmas surprise in-room upon arrival
Priced from €1,816 (approximately US$1,990), the package is based on two people sharing and is valid for arrivals from December 22 to 24, 2016.  
Sparkling Imágo New Year's Package
Three nights' accommodations in a Deluxe or Grand Deluxe room

Daily buffet breakfast

Bottle of Champagne in-room upon arrival

Traditional Afternoon Tea served in Salone Eva

New Year's Eve gala dinner at Michelin-starred panoramic restaurant Imágo, followed by dancing in the Salone Medici
Priced from €3,388 (approximately US$3,714), the package is based on two people sharing and is valid for arrivals from December 29 to 31, 2016.  
Salone Eva Gala Dinner New Year's Package
Three nights' accommodations in a Deluxe or Grand Deluxe room

Daily buffet breakfast

Bottle of Champagne in-room upon arrival

Traditional Afternoon Tea served in Salone Eva

New Year's Eve dinner in the Salone Eva followed by dancing in the Salone Medici
Priced from €2,528 (approximately US$2,770), the package is based on two people sharing and is valid for arrivals from December 29 to 31, 2016.  
ABOUT HOTEL HASSLER ROMA:
Set atop the Spanish Steps and featuring a panoramic view of the entire city, Hotel Hassler Roma is owned by President and General Manager Roberto E. Wirth, fifth generation of a famous Swiss hotelier dynasty. For more than a century, Hotel Hassler Roma has continued its legacy as Rome's five-star lodging of choice for the world's elite and discerning travelers. Each of the 93 rooms, 13 of which are suites, is individually designed with an elegant combination of classic and contemporary touches. Highlights include the Michelin-starred panoramic restaurant, Imàgo, the Salone Eva and Palm Court restaurant and the Hassler Bar, as well as the neighboring, Hassler-owned Il Palazzetto, a hotel, wine bar and special event space.
_____________________________________
NEW AMTRAK COMFORTS FOR TRAVELERS AT LOS ANGELES UNION STATION

by Bonnie Carroll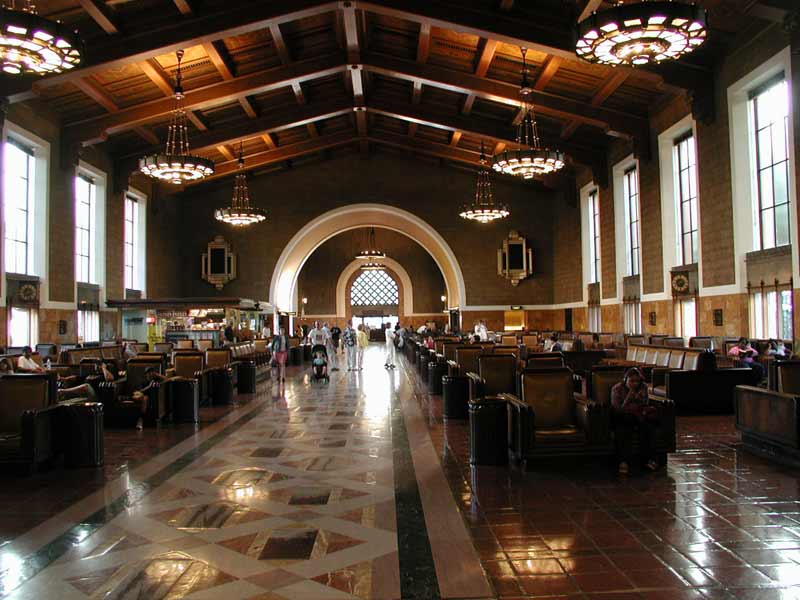 Los Angeles Union Station Waiting Room
Travelers riding the trains in and out of Los Angeles Union Station are now enjoying the comfort of an air-conditioned terminal to wait for connections or grab a bite before boarding their train. TRAXX restaurant, which opened twelve years ago, is a favorite train station haunt for local politicians, area business people and tourists, serving well prepared menu items and small plates including crab cake, Waldorf salad, venison carpaccio, soups, a variety of lunch and dinner entrees, desserts and classic cocktails in their historic art deco atmosphere. Travelers can also purchase food to go items at Starbucks and additional fast food venues in the station. A new French Cafe Crepe venue is opening in the fall for everyone's enjoyment.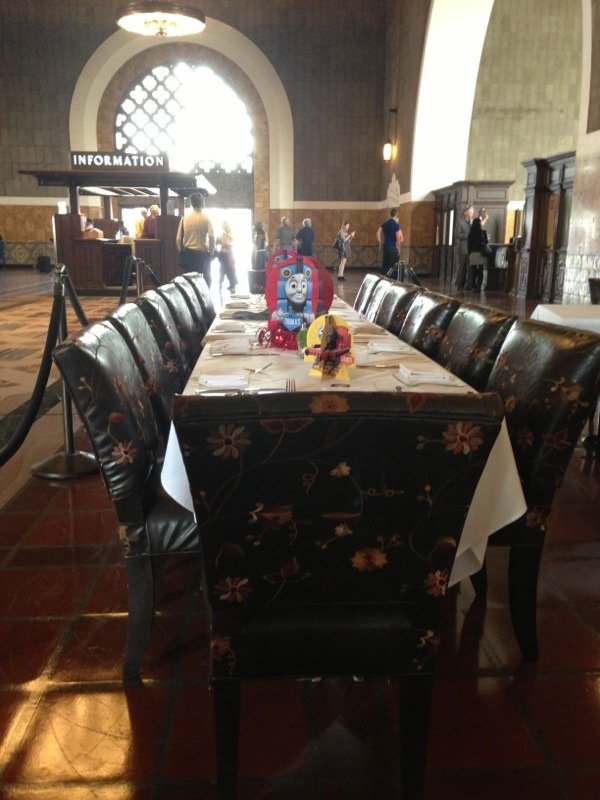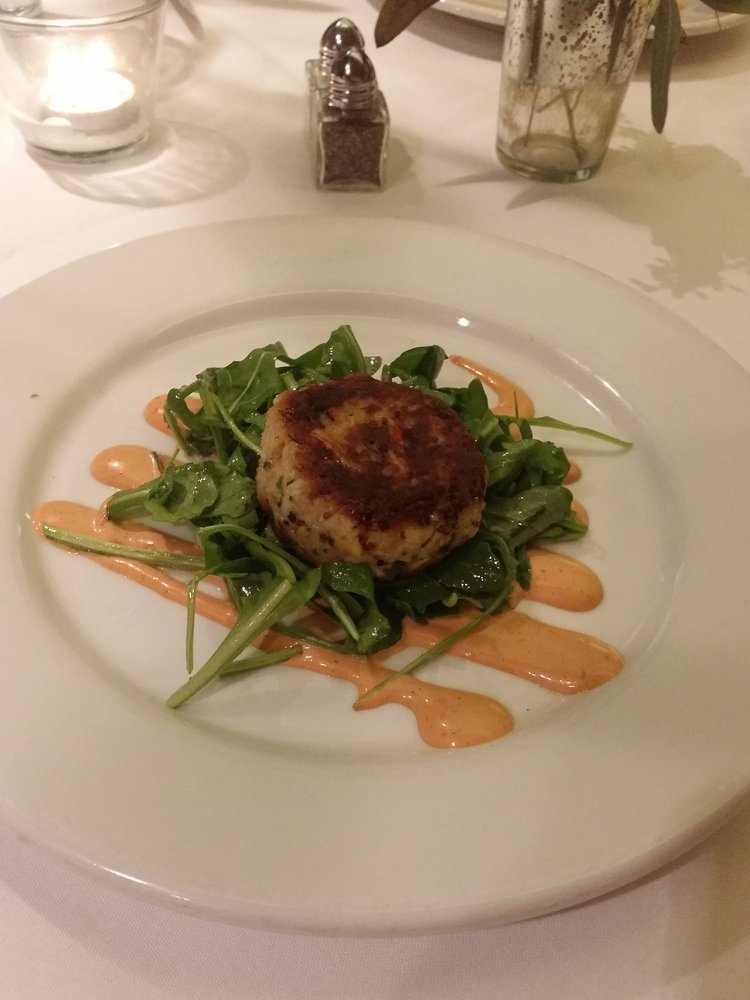 TRAXX Restaurant - TRAXX Signature Crab Cake Salad
Construction of Union Station was approved in a controversial ballot measure in 1926 and was built in the 1930s, Union Station served to consolidate rail services from a number of railroads (the Union Pacific, Santa Fe, and Southern Pacific) into one terminal station. Conceived on a grand scale, Union Station became known as the "Last of the Great Railway Stations" built in the United States. It was placed on the National Register of Historic Places in 1980. Royalty, Movie Stars and Presidents have traveled through this iconic station.
Today, the station is a major transportation hub for Southern California, serving almost 110,000 passengers a day. Three of Amtrak's long distance trains originate and terminate here: the Coast Starlight to Seattle, the Southwest Chief and "Texas Eagle" to Chicago, and the Sunset Limited to New Orleans. The state-supported Amtrak California Pacific Surfliner regional trains run frequently to San Diego and also to Santa Barbara and San Luis Obispo. The station is the hub of the Metrolink commuter trains, and several Metro Rail subway and light rail lines serve it as well, with more in construction or planning.
Renovation of the station has been ongoing for over fifteen years and has provided new restorations including improvements to historic art deco sites, along with implemeting new and improved plan for safety and comfort of travelers, including a Sheriff's presence at all times. Travelers welcome the County Sheriff's, who protect and serve in Union Station, and several passengers mentioned how much cleaner and safer the station has become.
The cool comfort in the station for train travel for vacationers and business commuters has been a welcome addition, and commuters now prefer the train to driving on busy freeways. With wi-fi available travelers can work enroute to their destination. Many of the trains have a dining car with a variety of lunch and dinner selections for travelers, and a snack car is open daily for a quick cup of coffee or sandwich.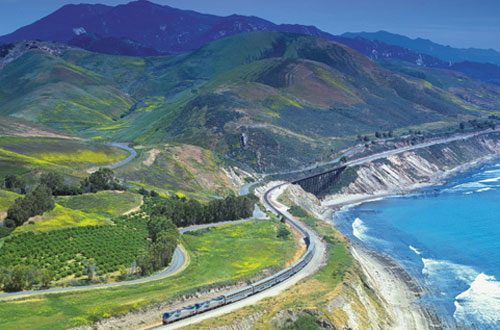 Central Coast Train Routes
Amtrak operates four long-distance trains out of Los Angeles:
Amtrak California regional routes
Amtrak California operates multiple-times-daily regional rail services to cities across the state:
On entering Union Station you will find an information desk managed by a helpful LA Ambassador who can provide valuable traveler information, and strict police enforcement has eliminated street people from lingering in the station lobby area, which in the past has been a serious problem. "I am so happy they have created a way to keep the homeless out of the station" said a woman traveler sitting next to me, and I agreed with her that the atmosphere in the station has improved so much. In year's past passengers were often harassed by these people while waiting to board their trains.
Senior citizens ride at a special rate on Amtrak, and comfortable cars for handicap travelers make it easy for quiet and accessible journeys. Red caps will transport travelers to and from Amtrak trains, and buses, taxi's, Metrolink or Metro Rail trains can be found adjoining or outside the station for ongoing travels. Visit: www.amtrak.com, or www.metrolinktrains.com.
Los Angeles Union Station (LAX)
800 North Alameda Street
Los Angeles Union Station
Los Angeles, CA 90012
800-872-7245
____________________________________________________________________
GRAND OPENING OF THE ELBPHILHARMONIC
HAMBURG CONCERT HALL OPENS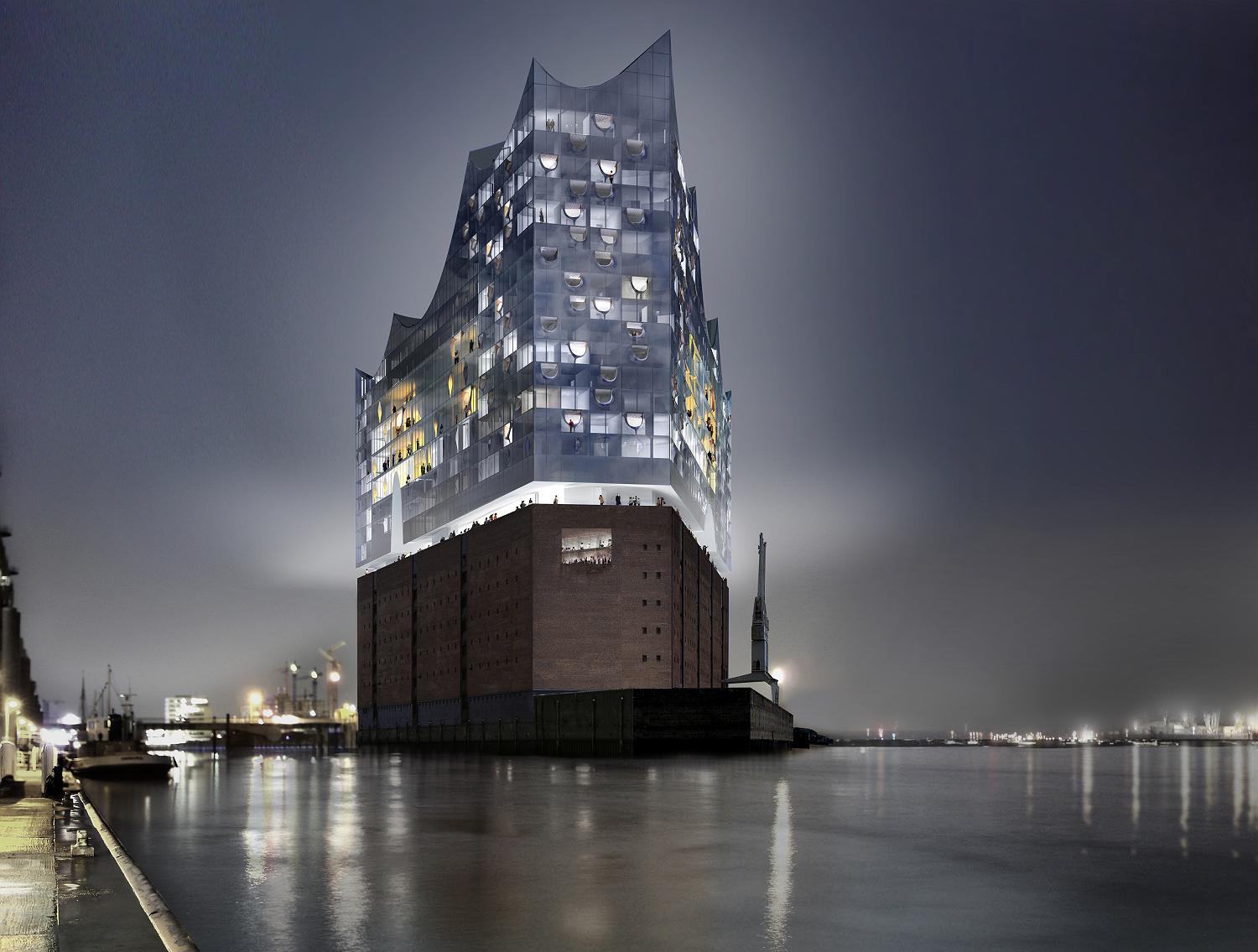 After much anticipation, the Elbphilharmonie concert hall in Hamburg has announced its official opening date for January 11 and 12, 2017. The iconic building will open its doors with two grand opening concerts, followed by a 3-week festival featuring the Chicago Symphony Orchestra, the Vienna Philharmonic Orchestra and many more.
---