TRAVEL ADVENTURES   .   .   .

Get Swept Away at Tuscany's Finest Luxury Boutique Resort and Winery
Villa Mangiacane
Overlooking the Hills of Tuscany to Florence
Villa Mangiacane is a noble and majestic 15th Century property set on a cypress shaded hill, just 7 miles south of Florence and 25 minutes from Florence International Airport. Built for the Machiavelli family and bearing the unmistakable hand of the Renaissance master himself, Michelangelo, Villa Mangiacane is Tuscany's finest luxury boutique resort and winery. Due to the significance of the owners and architects, the original building's plan for improvements is housed at the Uffizi Gallery in Florence. These plans include a grander palace with a new wing, designed by Giorgio Vasari.
Under the guidance of the Florentine architect, Gianclaudio Papasogli Tacca, and international interior decorator, Ralf Krall, the Estate's current owner commissioned a multi-million-dollar renovation in 2001, restoring the palazzo to its former splendor. Set among 600 acres of flourishing vineyards and olive groves, the Estate now produces a range of award-winning wines while the 6,000 olive trees at Mangiacane produce a distinctive extra virgin olive oil. The idea has been to satisfy the fine modern tastes of guests to the Estate in a setting that offers the very best of old-world hospitality.
At Villa Mangiacane you can expect to find a unique five-star luxury accommodation experience at Tuscany's finest boutique resort and winery. Steeped in art, history, and culture, rooms are filled with original artwork and furniture collected from around the globe, emulating the comfort of a private home. The Estate's 28 individually and elegantly designed rooms and suites, split between two properties, offer spectacular views of Florence, rolling hills, gardens or vineyards. A stay in the main Palazzo Machiavelli will surround you with original Renaissance art and terraces offering sweeping views of the Tuscan landscape while the exclusive Villa Mazzei offers guests a stunning infinity pool and bar, beautiful gardens and views across Chianti.
Guests can select from a myriad of dining options, from personal in-room meals to feasts in the Estate's gourmet restaurant. Whether it is a fresh breakfast served outdoors overlooking the Tuscan countryside or a refreshing light lunch around the pool, there is something for everyone at Mangiacane. Dinner can be enjoyed in the elegant restaurant or al fresco in the Herb Garden. For a more intimate setting, guests can arrange a private dinner in the Barricaia, Wine Cellar or at The Chef's Table in the historic kitchen.
On-site guests have access to a relaxing Garden Spa which offers a range of services. For those who enjoy cooking, the Executive Chef offers Tuscan Cookery Classes catering to all abilities. The friendly and efficient staff are always happy to arrange a selection of exciting excursions, including Half & Full Day Wine Tours, various City Tours, Shopping Tours, Art & Culture Excursions, and Outdoor Activities such as biking, hiking and hot air balloon rides.
From cocktail parties to corporate meetings, photo shoots to weddings, Villa Mangiacane is the perfect venue to host a private event. Set within a historical and unique setting, the private luxury Estate offers event planners the most personalized services guaranteeing the utmost in security and confidentiality with bespoke menus and limitless opportunities. Ranging from board meetings for ten to receptions accommodating up to 300, Mangiacane's unassuming and professional staff will bring the magic touch of Mangiacane to any event in order to ensure that it is perfectly planned and executed.
About Villa Mangiacane
Nestled in the heart of the winemaking region of Chianti Classico, Villa Mangiacane is a magnificent 15th Century property built by the Machiavelli family and bearing the unmistakable hand of the Renaissance master, Michelangelo. Located just 7 miles south of Florence, Villa Mangiacane is one of the Small Luxury Hotels of the World and is perfectly positioned to explore all that Tuscany has to offer including Florence, San Gimignano, or the magnificent city of Siena. The property has twenty-eight individually designed rooms and suites and is set within 600 acres of flourishing vineyards and olive groves. The private estate produces a range of award winning wines, as well as grappa, vin santo and a distinctive olive oil. The classic beauty of Mangiacane combined with its history, art, and idyllic countryside setting create the perfect backdrop for a Tuscan wedding, unforgettable holiday or exclusive rental.  Luxurious facilities complement the property, including a gourmet restaurant, a stunning infinity pool, unique sculpture gardens and breathtaking views of the Duomo in Florence. At Mangiacane, guests will experience the very best of Tuscan hospitality and the joy of modern day convenience seamlessly combined with the splendor of the Renaissance. Seasonal Closing: December 2018 – April 2019)
 For more information, visit www.mangiacane.com 
__________________________________________________________________

DINGLE IRELAND CELEBRATED ON ST. PAT'S IN SANTA BARBARA
by Bonnie Carroll
The Saint Patrick's Celebration in the City of Santa Barbara is always packed with green fun, including parties, dinners at restaurants featuring Irish fare, parades, and special fund raising events with an Irish flavor.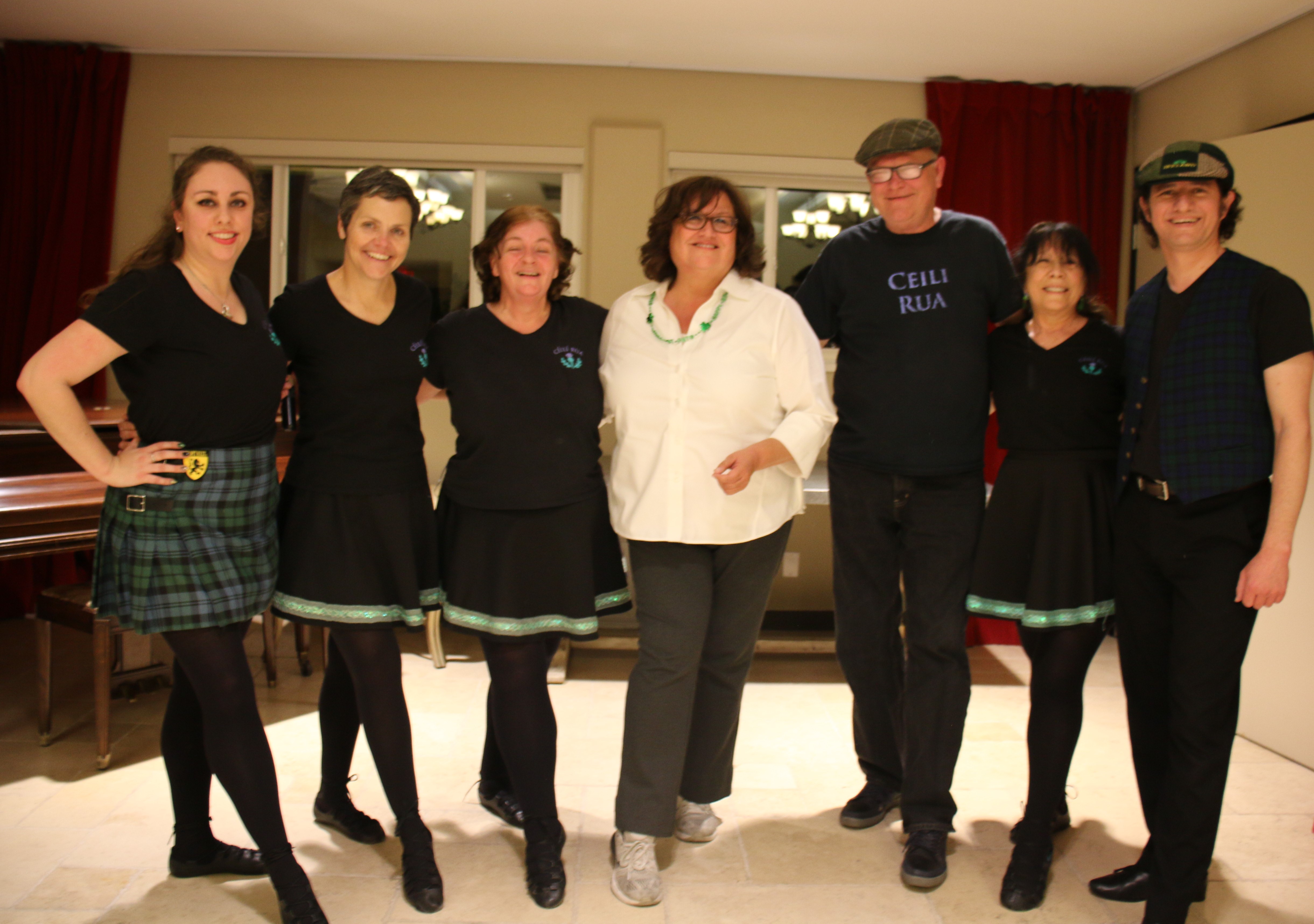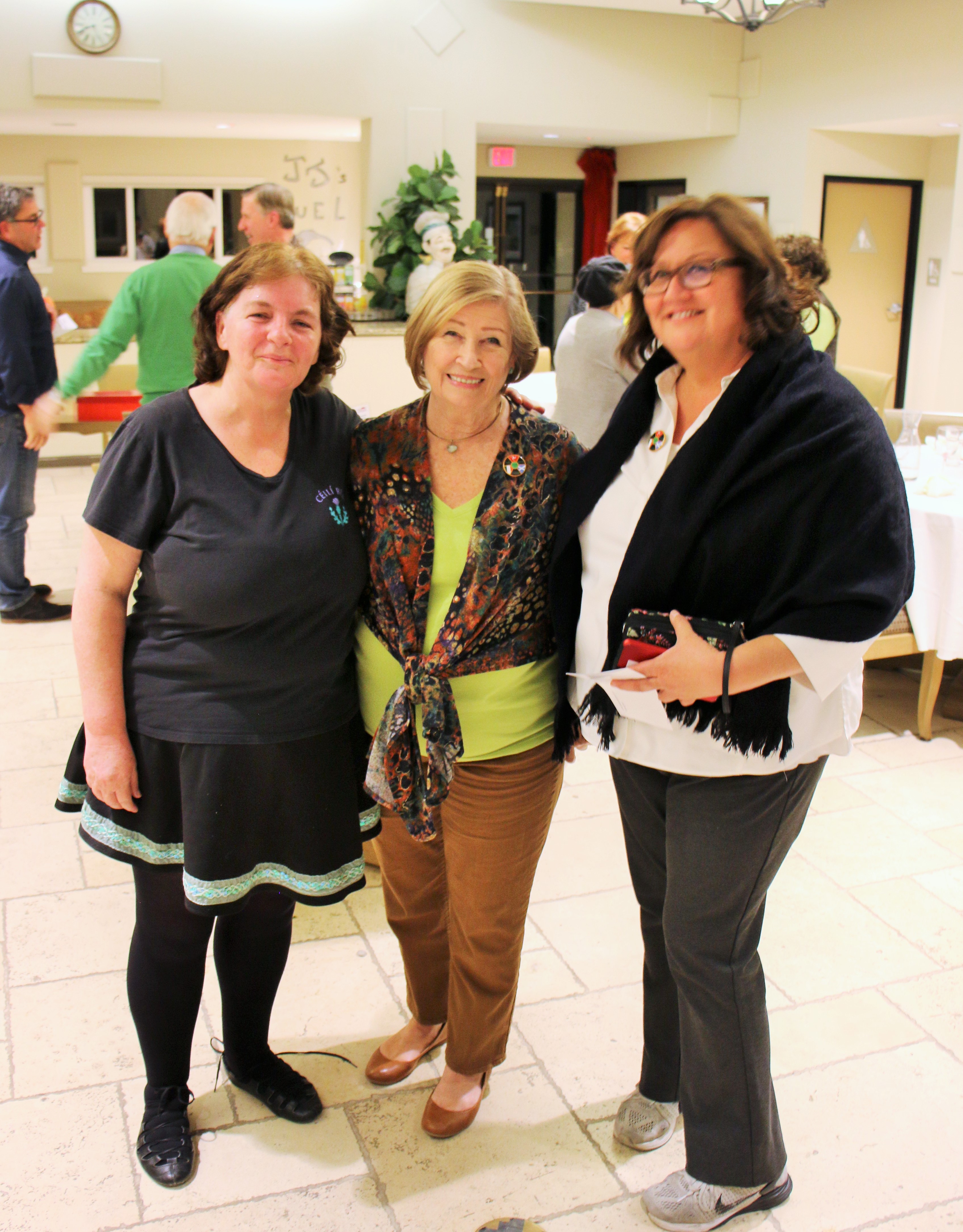 The City of Santa Barbara currently has a variety of Sister City Programs that tie a variety of world destinations with the popular California seaside city, and Dingle, Ireland is one of the committees who provided a unique St. Patrick's Day celebration this year that included the very talented Ceile Rua Irish dance troupe from the Gaelic League, a delicious authentic corned beef dinner with Irish soda bread, salad made with garden greens, and Guinness to wash it all down.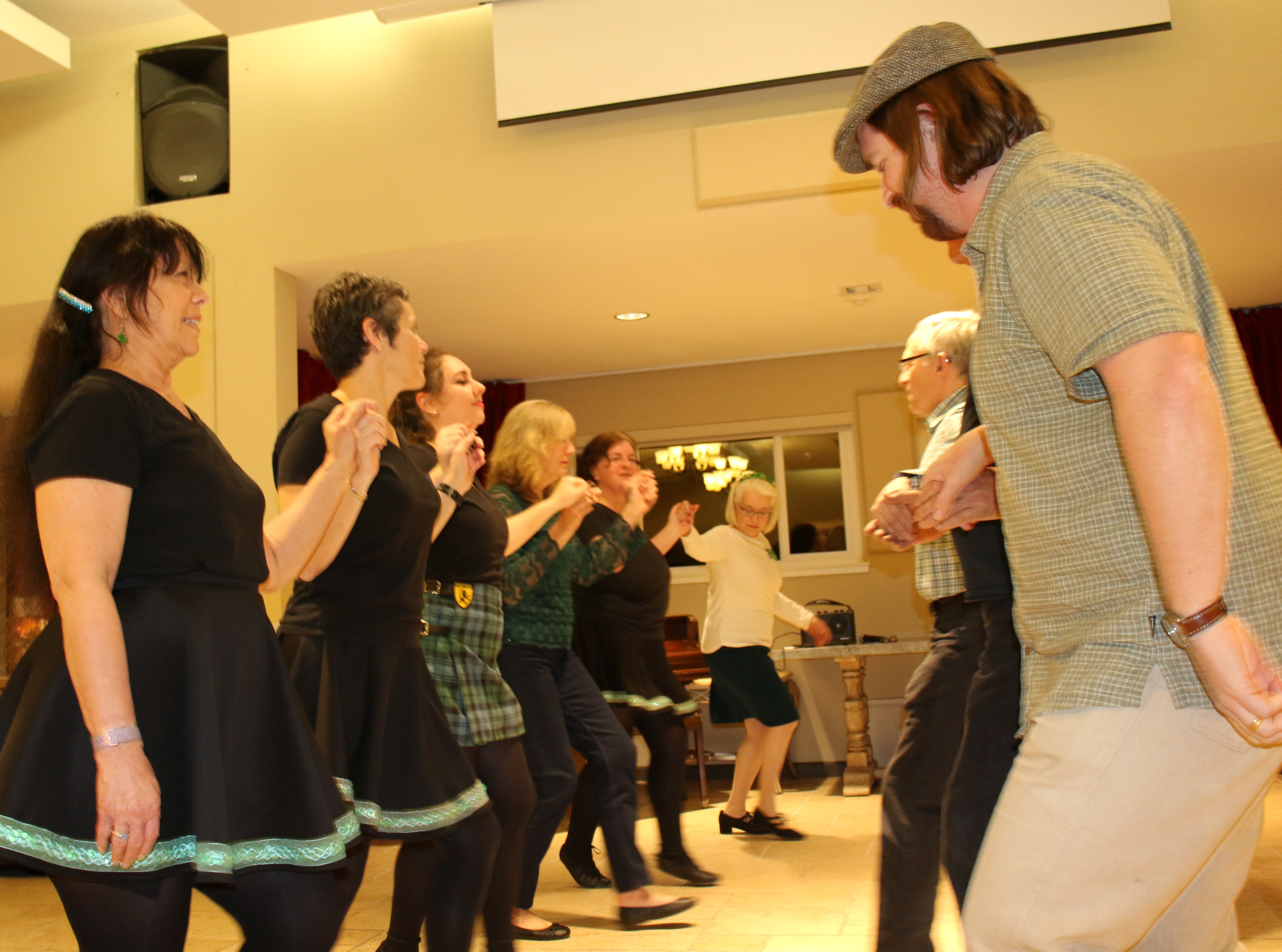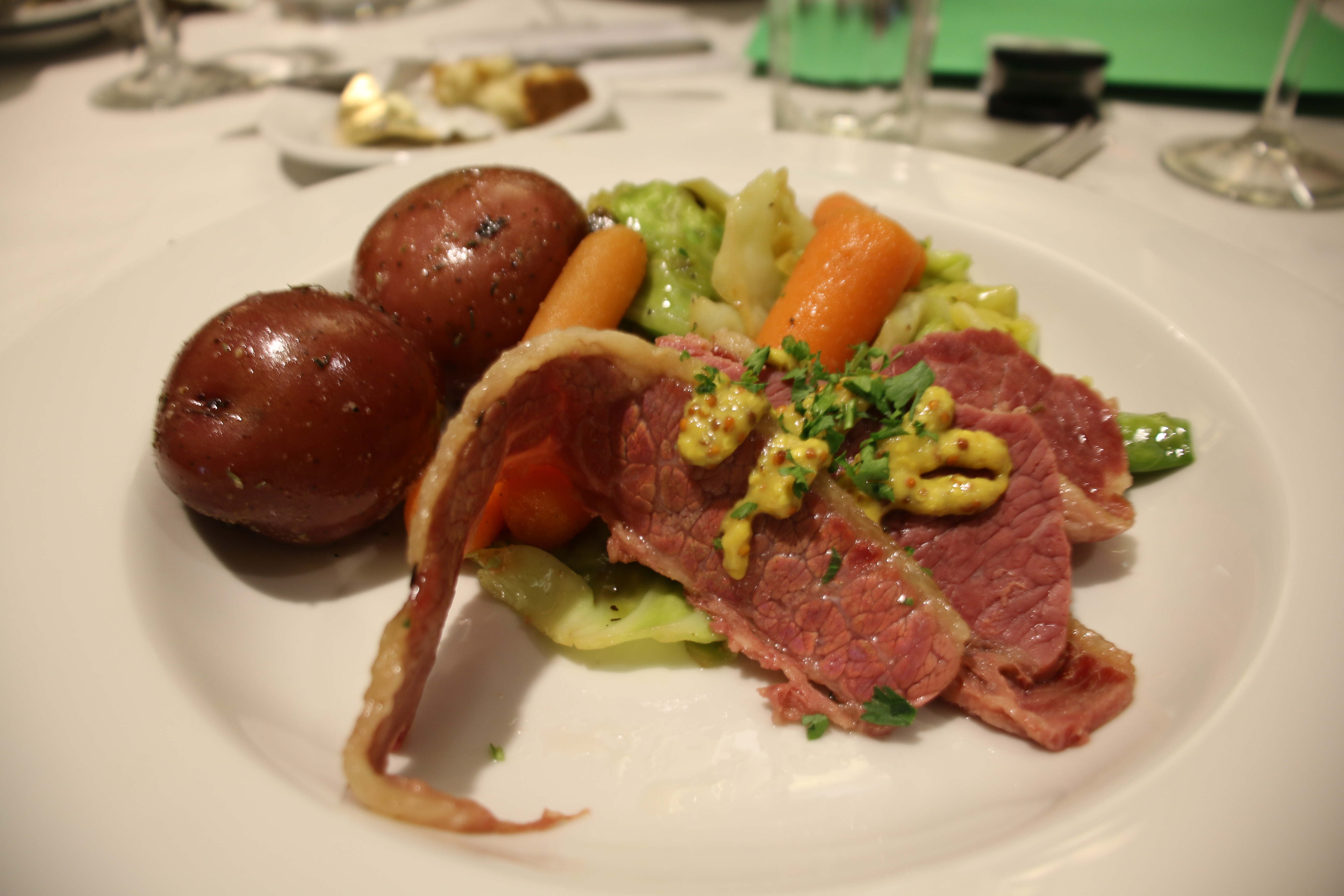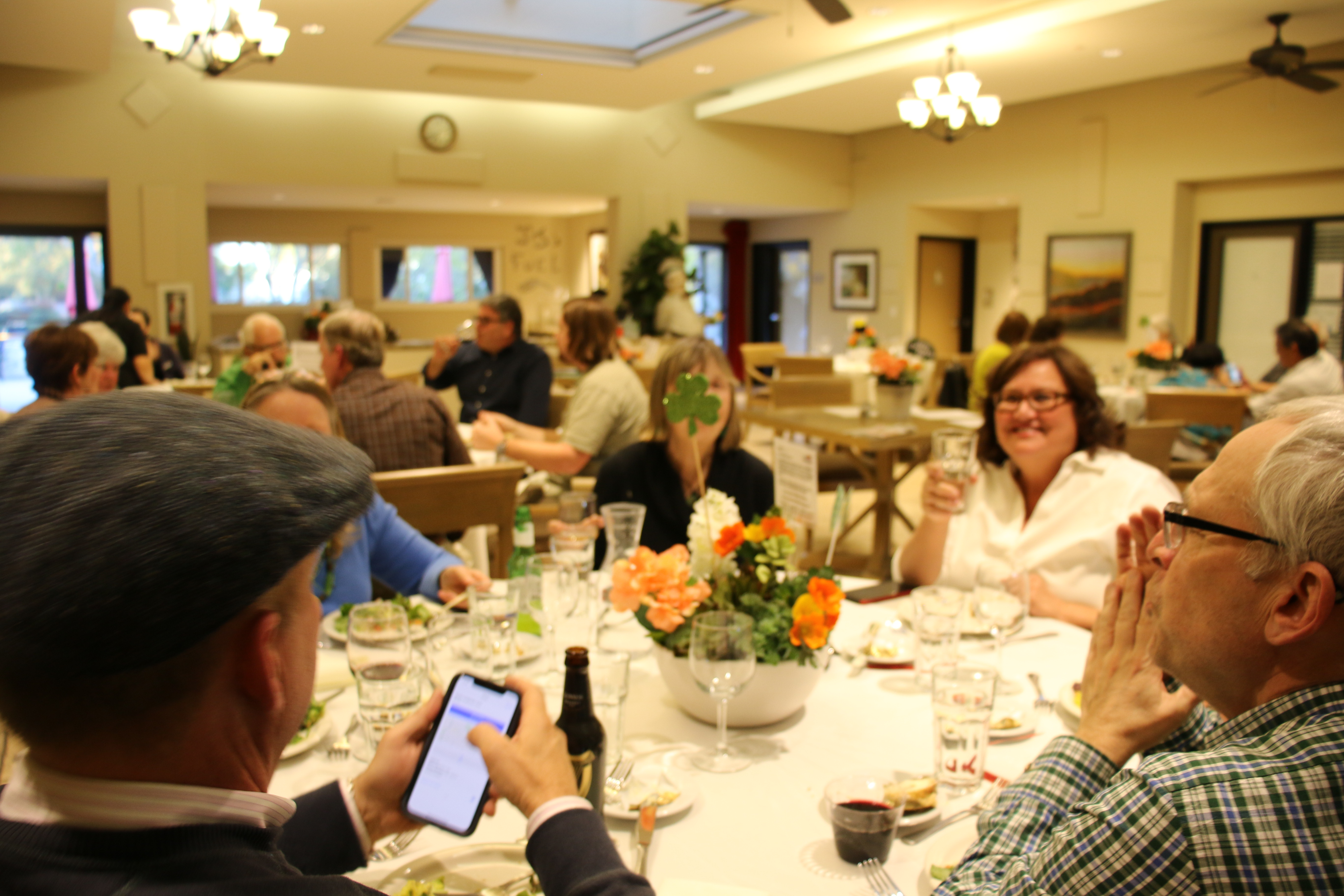 Cathy Murillo, Mayor of Santa Barbara, attended the 2019 Santa Barbara/Dingle St. Pat's dinner and was charmed by the evening activities and said "it's so nice to spend an evening with such a nice group celebrating St. Pat's without anyone getting too tipsy." Everyone tried to speak Gaelic using pamphlets from The Gaelic League of LA, and a few of the guests, including the Mayor joined the Ceile Rua Irish dancers for a festive Irish reel. The dinner was prepared by the Pilgrim Terrace Chef Pete Clements and his team, with vegetables and lettuce coming from the abundant city garden located on the property.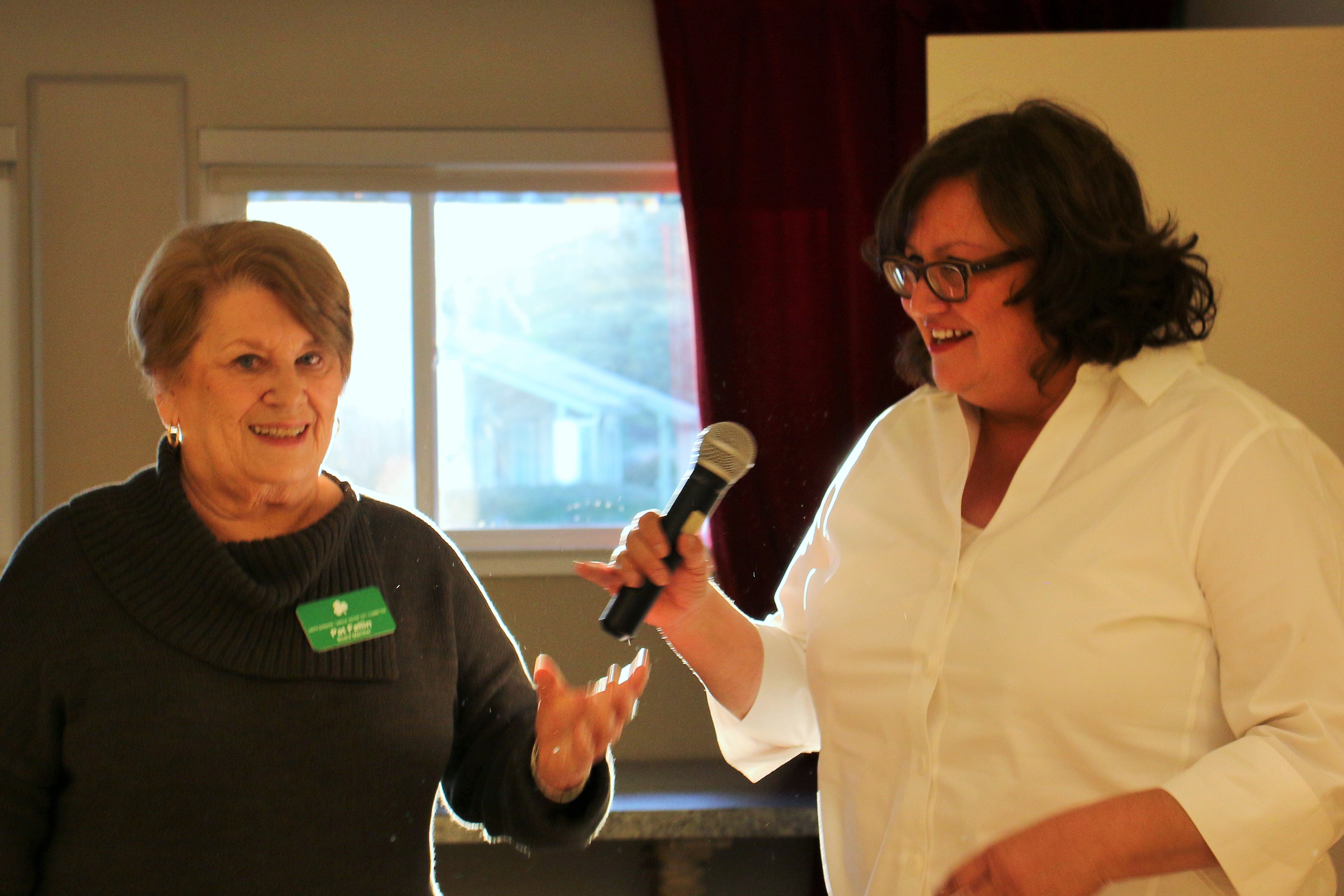 Dingle Committee President with Mayor Cathy Murrillo
A large group of Dingle Committee members had traveled to Ireland last year as a group and during the party they shared tales of their wonderful experiences in their sister city Dingle. It was interesting to talk with board member John Mc Nally, who is extremely active in the Irish-American community in Ventura, California and is an active participant in the St. Patrick's Day Parade in that nearby community. It was a grand evening full of fun for all who attended to share the evening with the Dingle Ireland enthusiasts.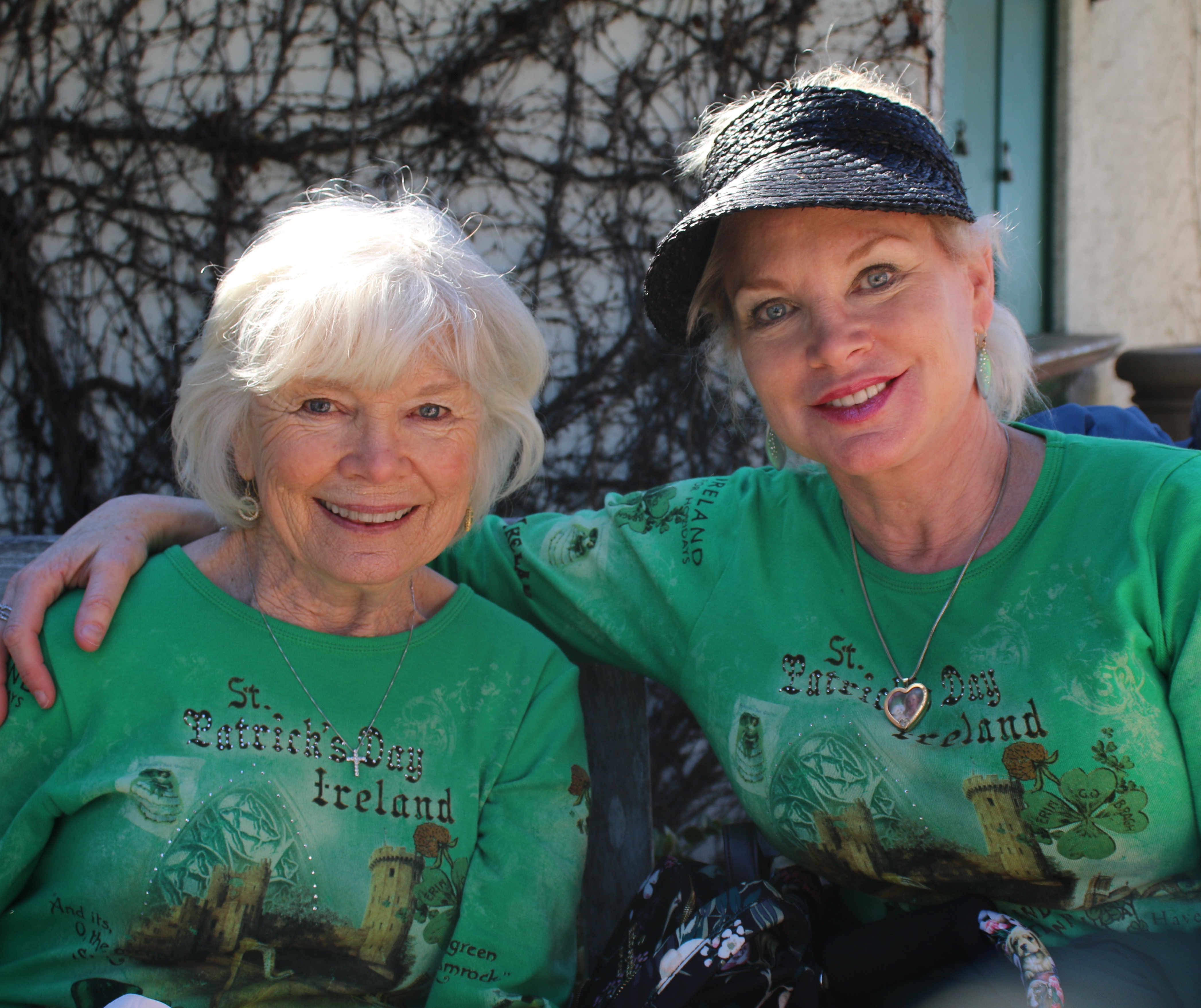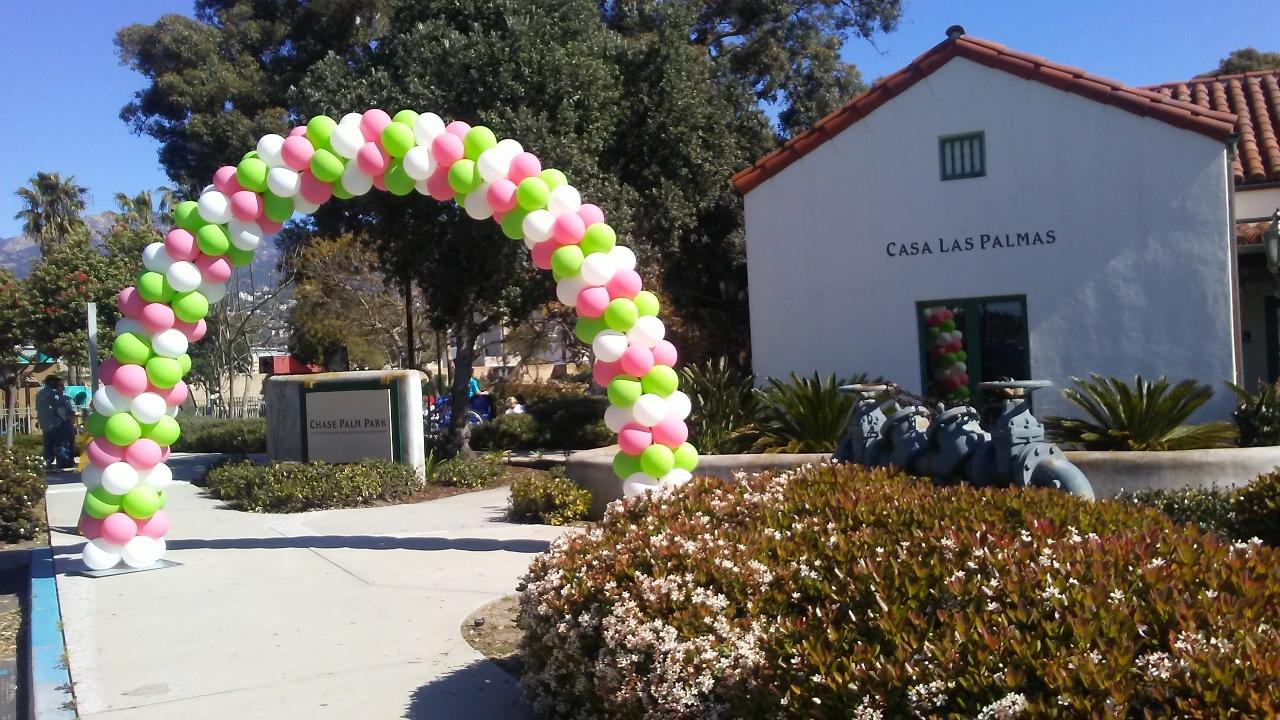 Barbara Ireland and her daughters Kathy and Mary got the Annual Barbara Ireland Walk/Run for Breast Cancer event off to a great start at Fess Parker Children's Park at 8:00 a.m., where walker and runner participants enjoyed delicious catered green salads, water, fruit and coffee following the annual event. For year's John Ireland, Barbara Ireland's husband was the organizations best cheerleader. Sadly, he passed away last year and Barbara said "I did not know if I could do it without John, but everyone encouraged me to keep it going." Each year the entire Ireland family show up to walk along with doctors Kass and Kugel from Santa Barbara Cancer Center and representatives from the Cancer Foundation of Santa Barbara to raise funds for Breast Cancer research.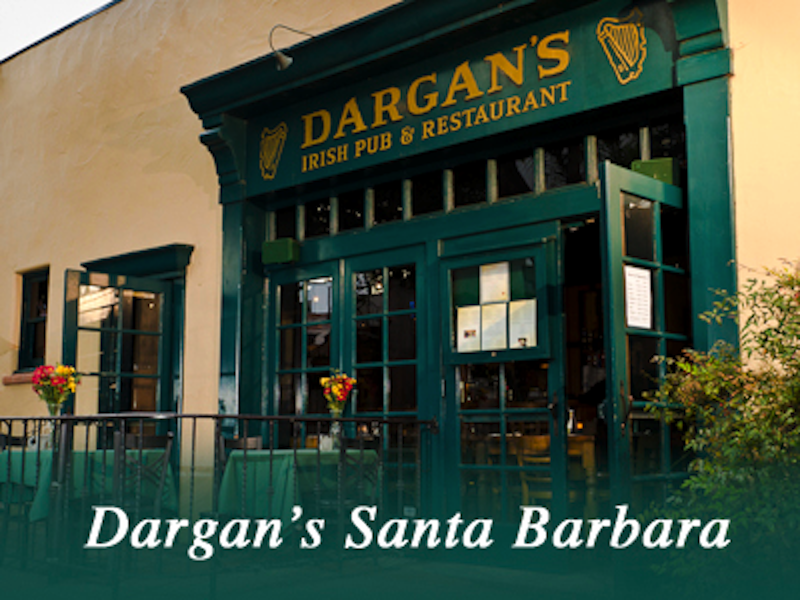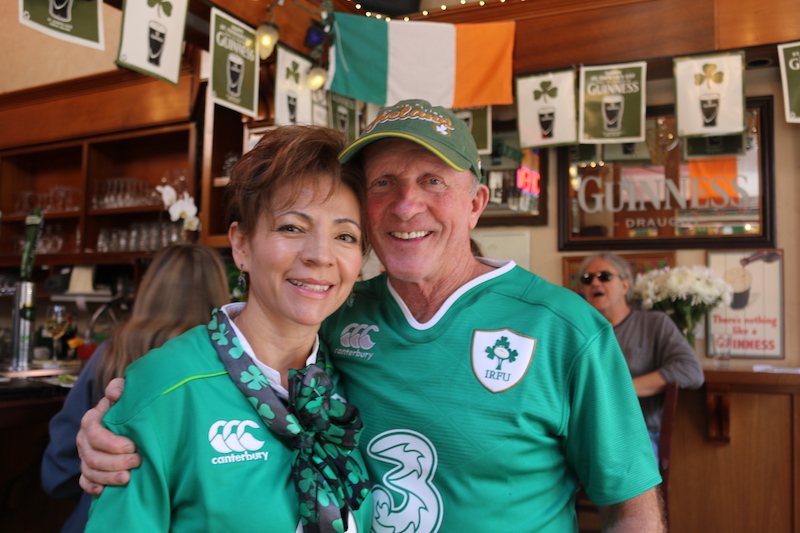 Paul Dargan's Irish Pub on Ortega Street was a hub for Irish music and dancing, where they served their usual outstanding St. Pat's dishes and beverages including Irish stew and corned beef served with perfectly poured Guinness. Willie Quinn former owner of a wonderful Irish restaurant on State Street, along with daughter Bridget and Sean Pierce performed at Dargan's Pub as well as the Santa Inez Old Mission near Solvang, where their performance was followed by one of Willie & Trini Quinn's fantastic Irish dinners.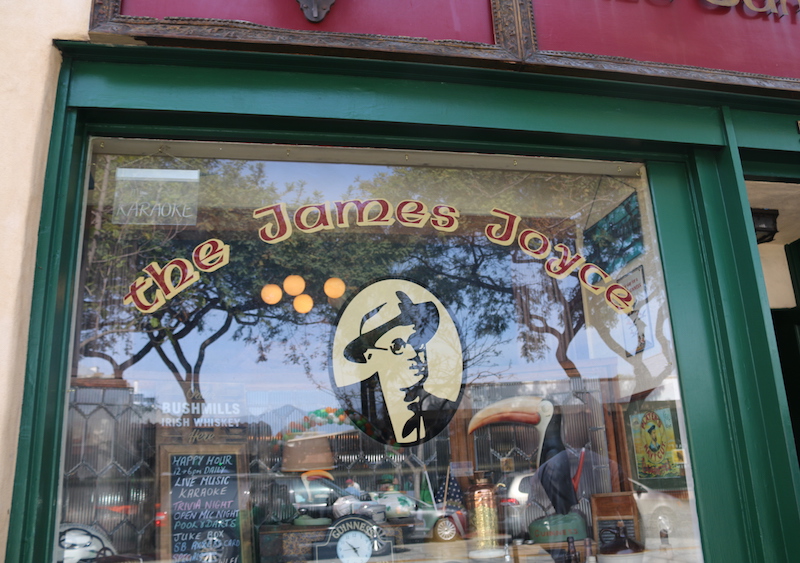 The Independent News Paper sponsored their annual Santa Barbara St. Pat's Parade up State Street that attracted a crowd of marchers, and James Joyce Pub was pouring all day. The Kimpton Canary Hotel held a great party on their Rooftop where they served corned beef sandwiches and Irish brew. The Ensemble Theatre group presented an Irish inspired concert that locals enjoyed and all in all it was a grand weekend for wearin' green and feelin' Irish in Santa Barbara. Erin go Bragh!
__________________________________________________________________
Brazil Waives Entry Visa Requirements for US Citizens

This new measure may generate up to 25% increase in flow between destinations
Brazil is open for you! The Brazilian Government announced on Monday, 18th, that Brazil would allow visa-free entry for citizens of The United States, Canada, Australia, and Japan, effective in 90 days (June 17th). Until then, the current e-visa will be required.
 
Citizens of those countries wishing to visit Brazil will no longer need to apply or pay for a visa. They will be able to stay in Brazil for 90 days from the date of first entry in the country, extendable for an equal period, provided that it does not exceed one hundred and eighty days, every twelve months, counted from the date of the first entry into the Country.
 
These developments come as part of a series of measures that Brazil has taken to facilitate visitor access to the country. Last year, the government launched an e-visa platform through which travelers could apply for visas with more efficiency and ease.
 
Brazil has already seen extremely positive results with an increase of about 35% in the visa application in less than a year since implementing e-visa. These four countries are considered strategic for the development of tourism in Brazil.
 
According to the Foreign Ministry, in 2017, 169,910 visas (either for business, tourism or transit) had been issued to citizens of the four countries. With the implementation of e-visa, the number rose in 2018 to 229,767.
 
"This is one of the most important achievements of the Brazilian tourism industry in the last 15 years and we are confident that it will be extremely beneficial to the country," said Marcelo Alvaro Antônio, Minister of Tourism. "This decision of the Brazilian government proves that we are living a new moment and that tourism is being seen as a vector of economic and social growth of the entire nation. This is the first step; we still have much to celebrate," explained Minister Antônio.
 
"The United States was very receptive to the issuance of electronic visas. The World Tourism Organization says that when adopting an electronic visa, visa issuance increases by 25%, so we have exceeded that mark," said Teté Bezerra, president of Embratur (Brazil's Tourism Board, a federal agency and part of the Ministry of Tourism).
 
Now, with a strong Dollar and dozens of daily flights, experiencing Brazil is just a matter of desire and grabbing a plane. From the Amazon in the North to the wines in the South; from the exotic Pantanal in the Midwest to the lush beaches of the Northeast; amazing cities like Rio de Janeiro, São Paulo, Salvador and hundreds of hidden gems are just a few hours away.
 
About Brazil Tourism: 
With its spectacular beaches, lush rainforests, rich culture, exotic cuisine, and exciting nightlife, Brazil is one of the most compelling countries to visit today.  Travelers are invited to explore Brazil's incredible geographical diversity – from the wetlands to the beaches. With a beautiful, tropical climate, Brazil is an easily accessible, exotic get-away for couples, families and business travelers.   
 
For more information, go to VisitBrasil.com
---