TRAVEL ADVENTURES  .   .   .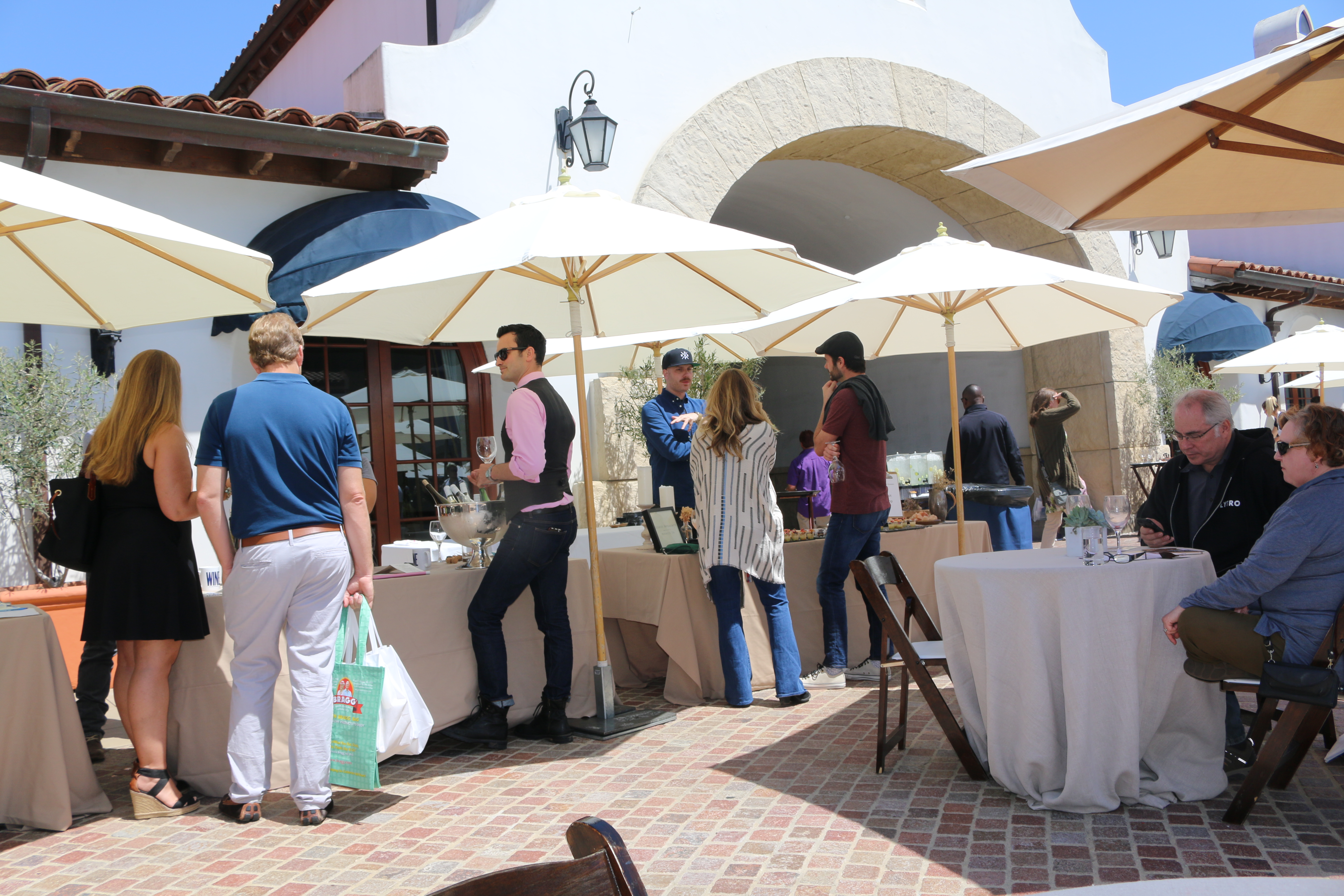 4th ANNUAL SANTA BARBARA FOOD & WINE WEEKEND
Another Tasteful Two Days at Bacara Resort & Spa
by Bonnie Carroll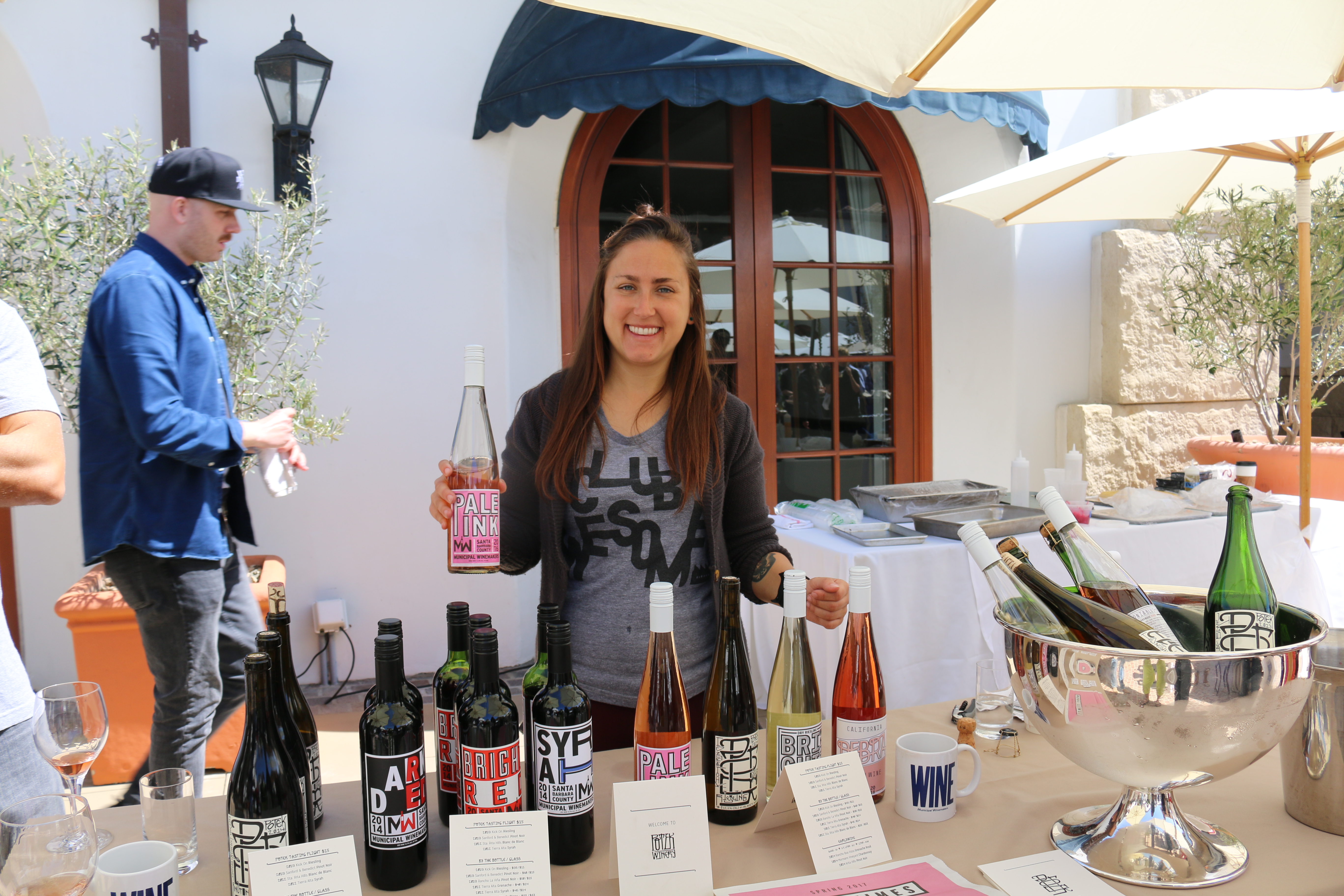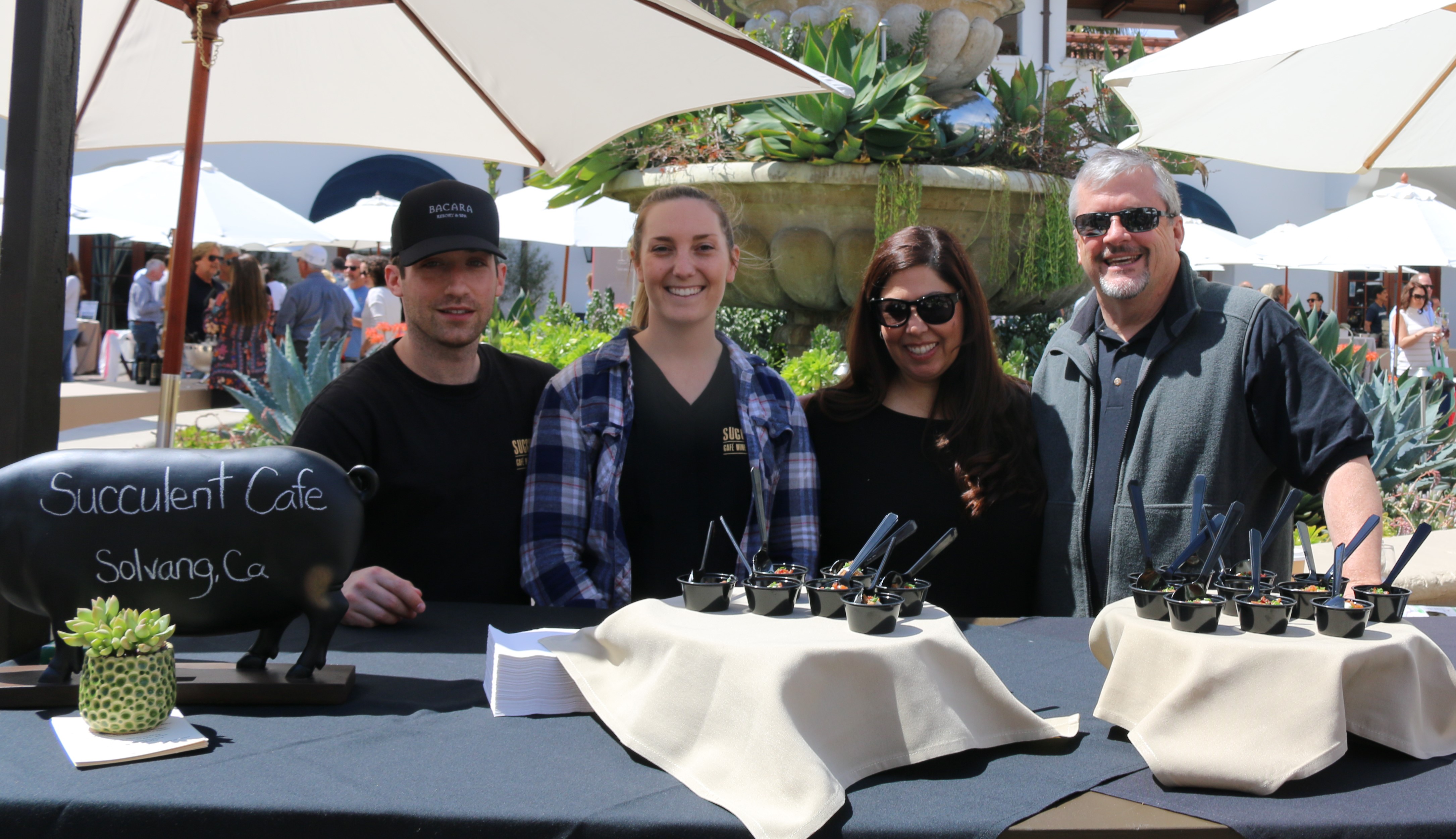 It was a perfect day in paradise to explore Santa Barbara County's most talked-about culinary neighborhoods within the sunny ambiance of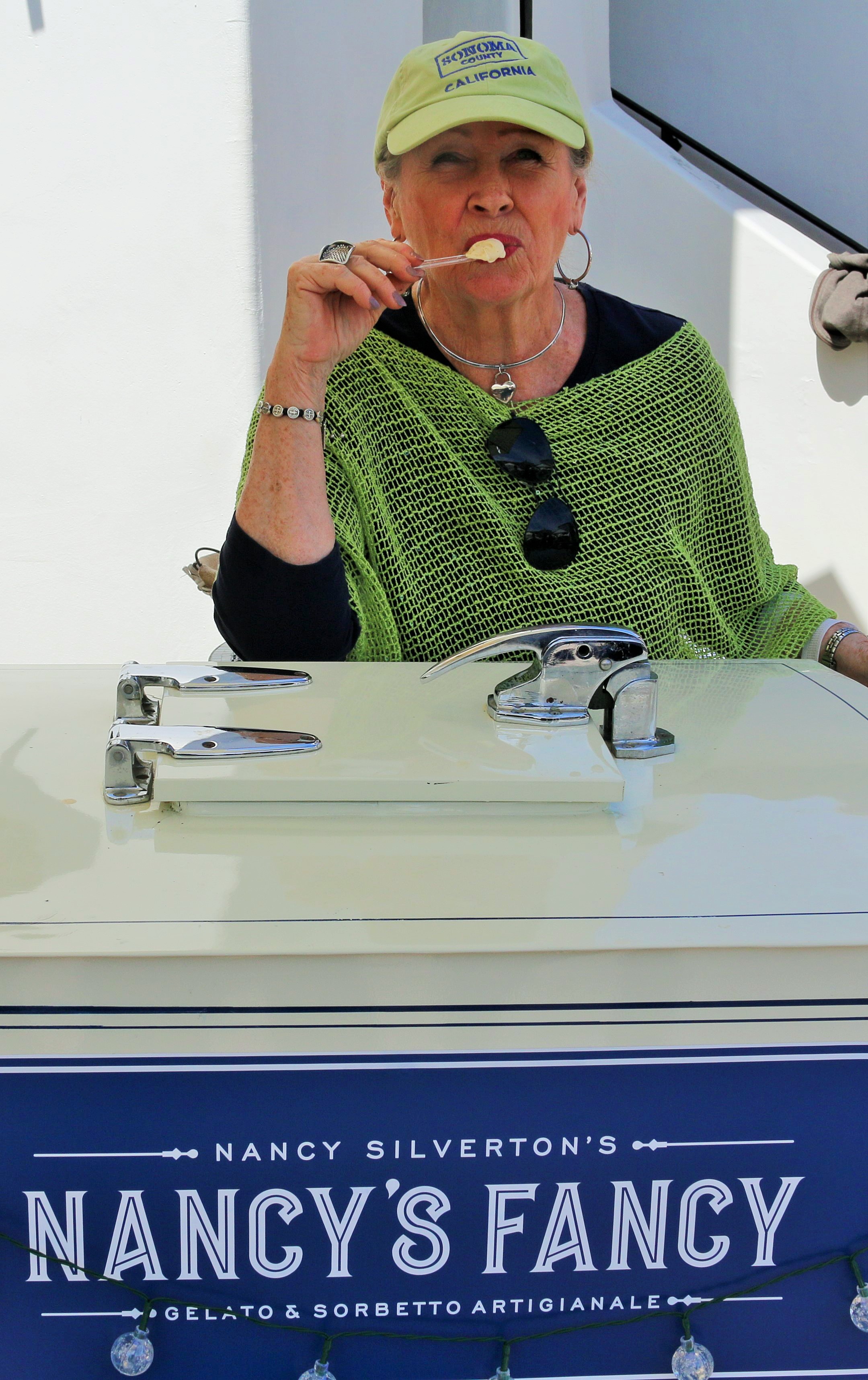 Bacara Courtyard. Unfortunately, I was unable to attend the Santa Barbara Vintners' Wine Reception with James Beard Award-winner, Nancy Silverton, but I did get some samples of her delightful dessert line Nancy's Fancy on Sunday.
Neighborhood by Neighborhood guests were dazzled by taste sensations from samples and sips from dozens of locally and nationally-acclaimed chefs, artisans, winemakers and farmers who were chatting and pouring for a huge crowd of guests supporting The Julia Child Foundation for Gastronomy and the Culinary Arts.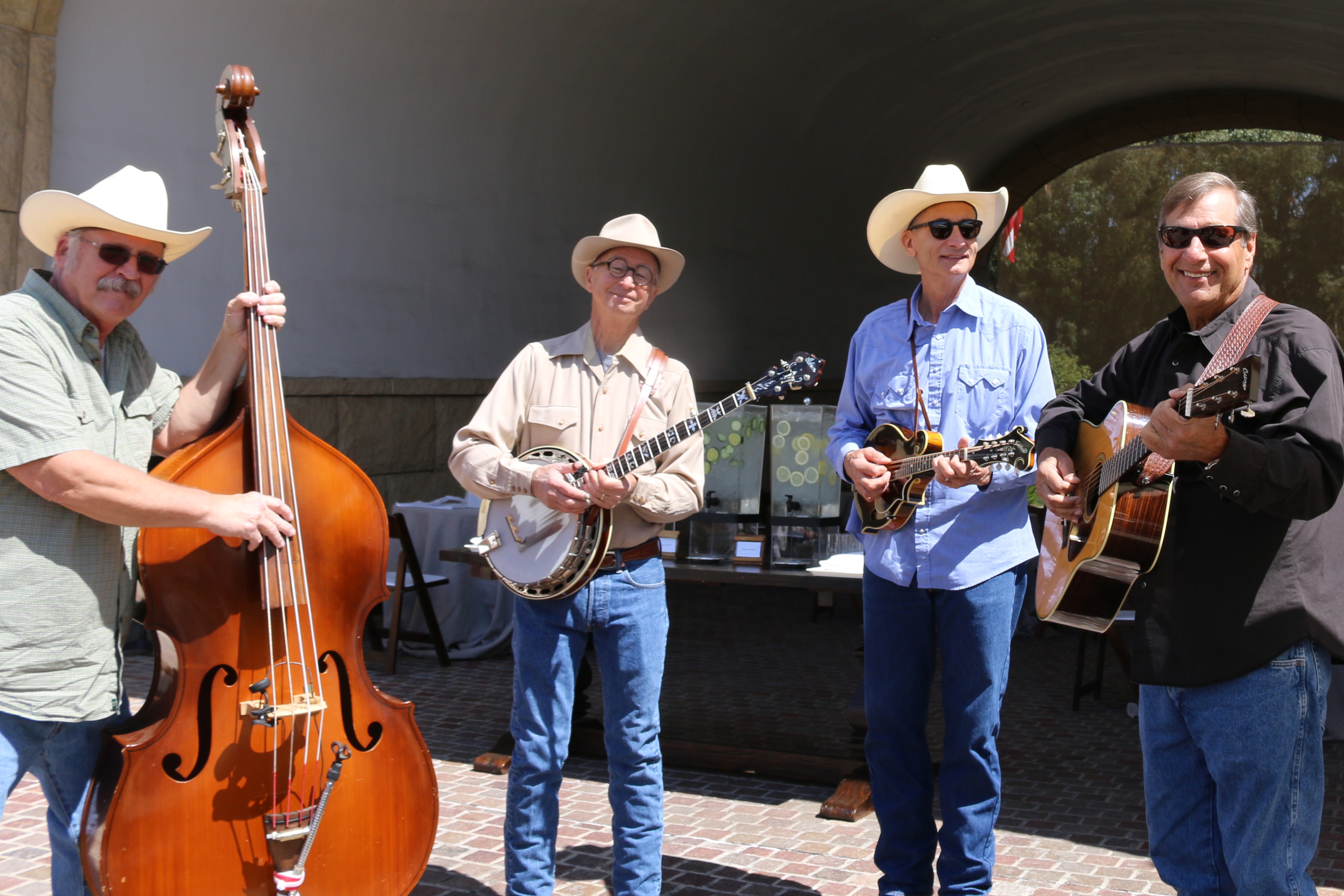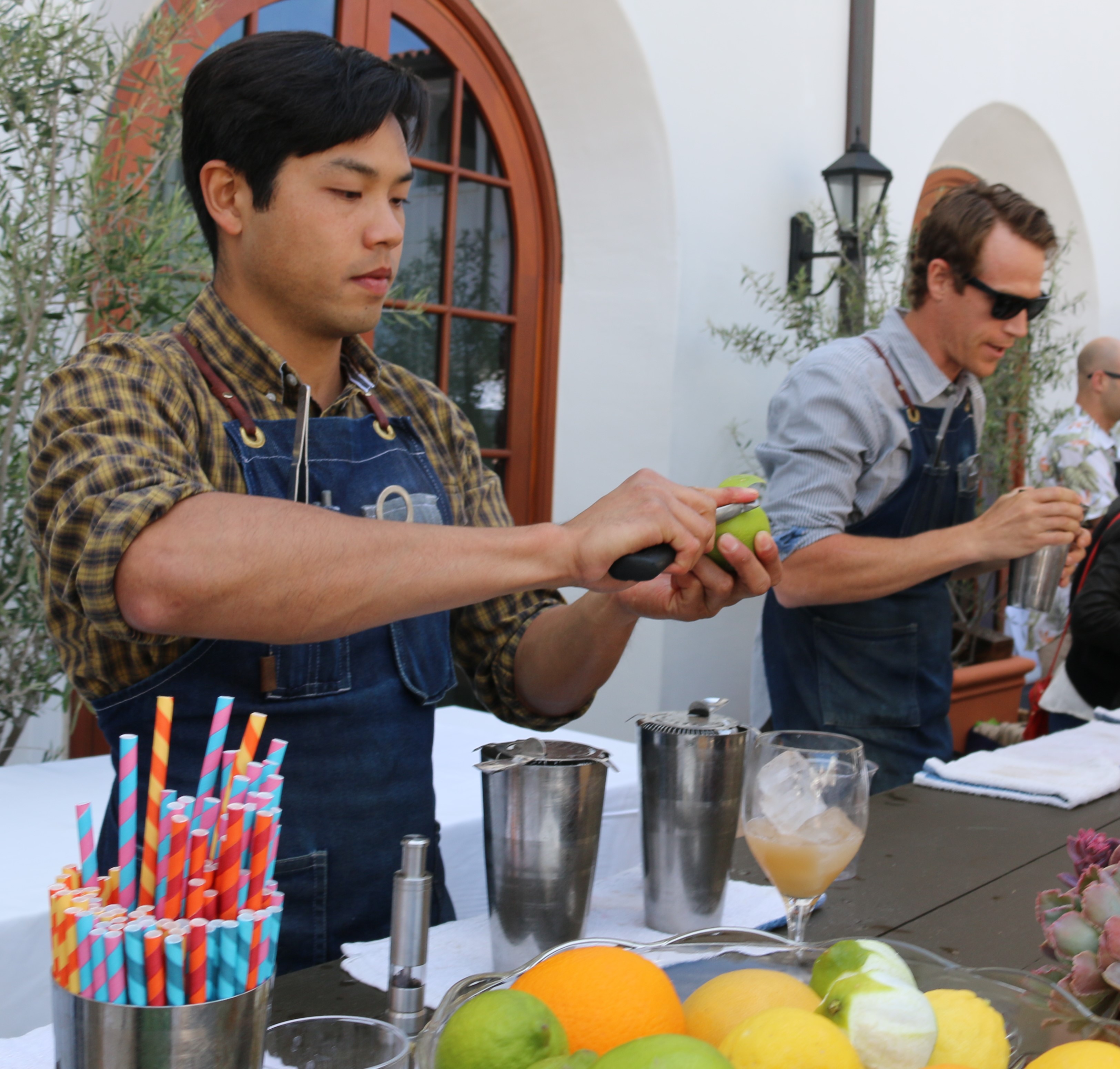 This event represents the true spirit of Julia Child, an adventure in tasting the good things in life, while sharing the fun with a talented collection of outstanding Santa Barbara neighbors.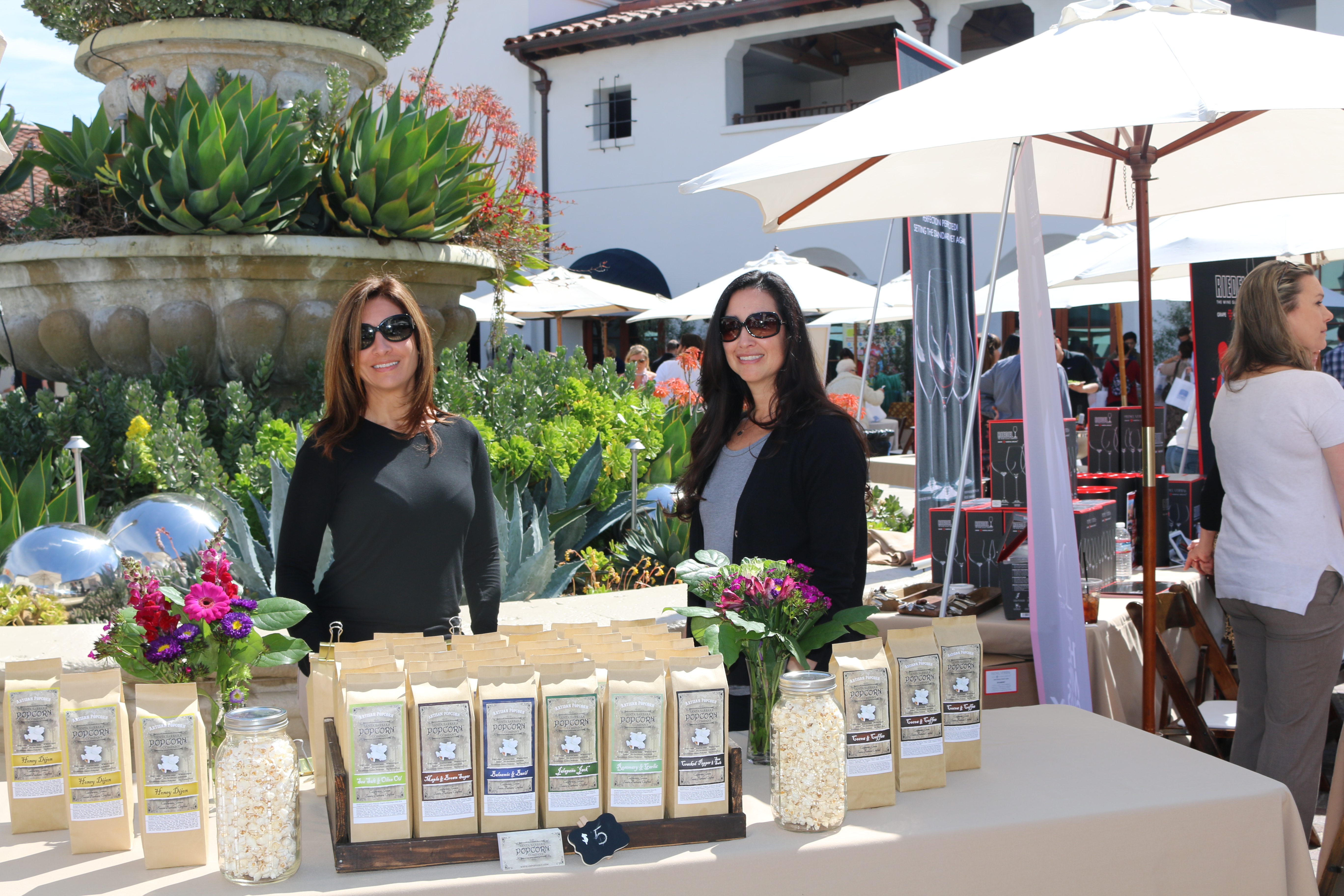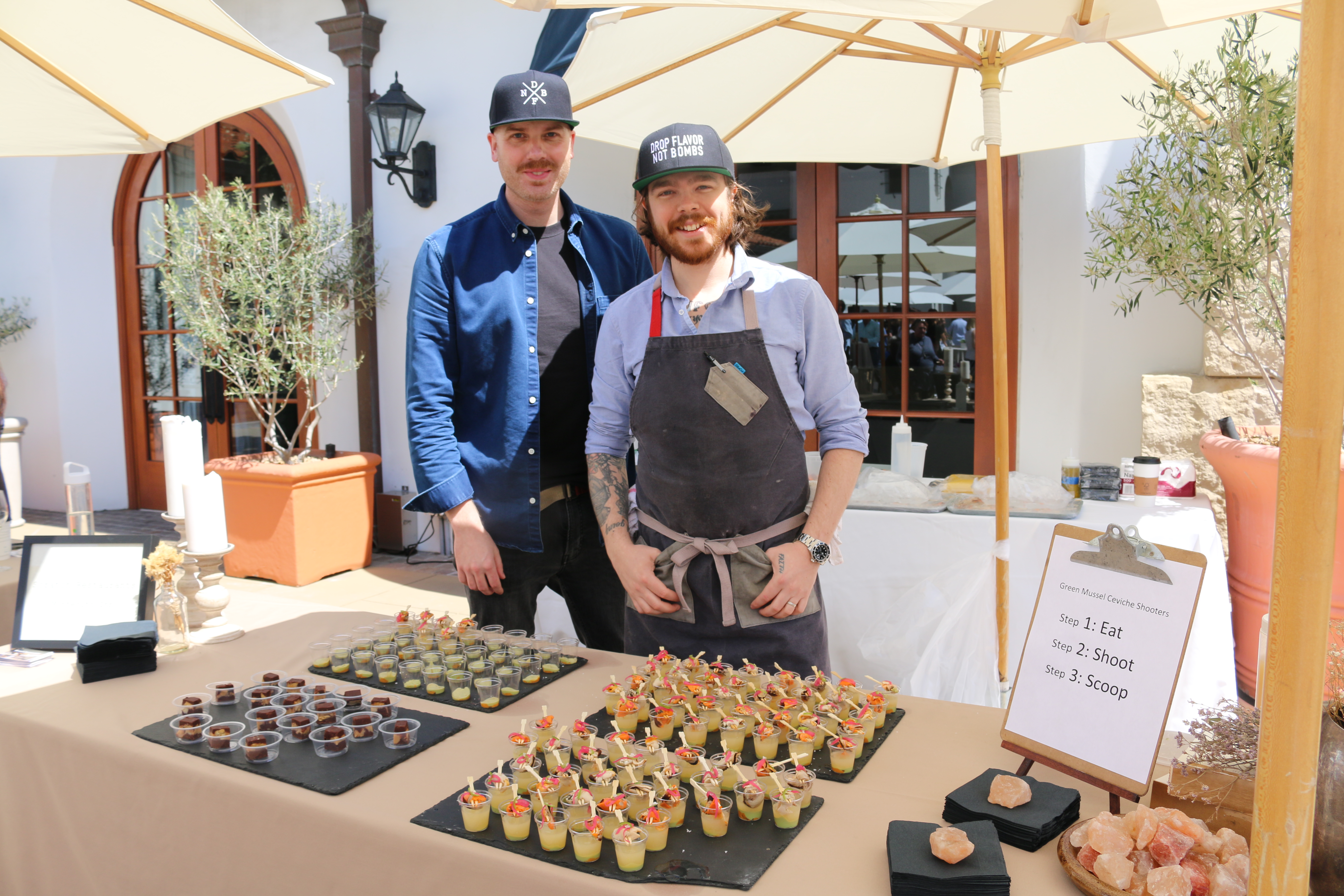 Featured neighborhoods and vendors included Funk Zone:Cutler's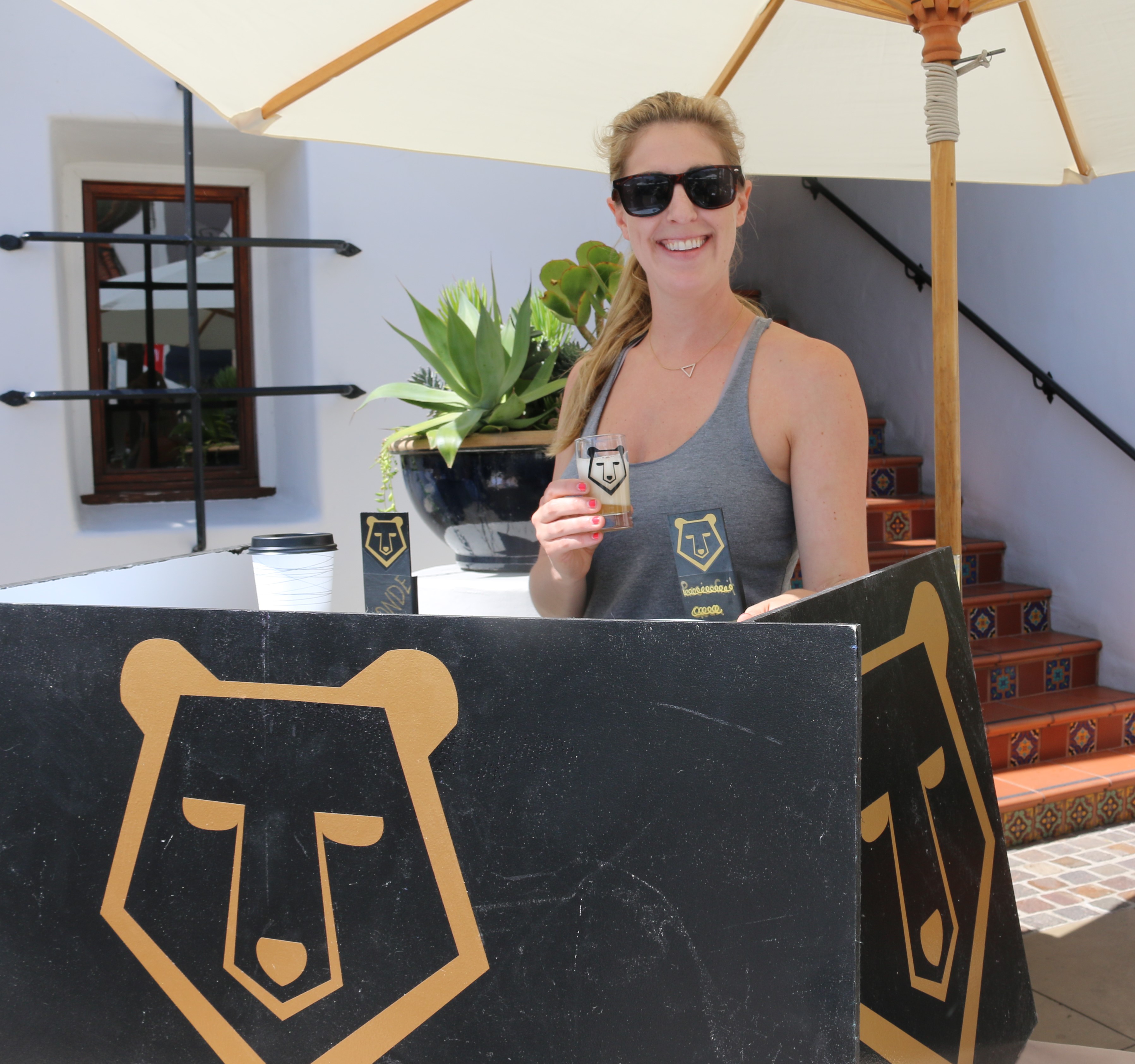 Artisan Spirits, Test Pilot, Brass Bear Brewing, Red Hen Cannery and Finley Family Farms, Figueroa Mountain Brewing Company and Loquita. The Lagoon District: Deux Bakery, MesaSalsa Compay, Potek Winery, Silver Wines, Jaffurs Wine Cellars, Sun Potion. ART District: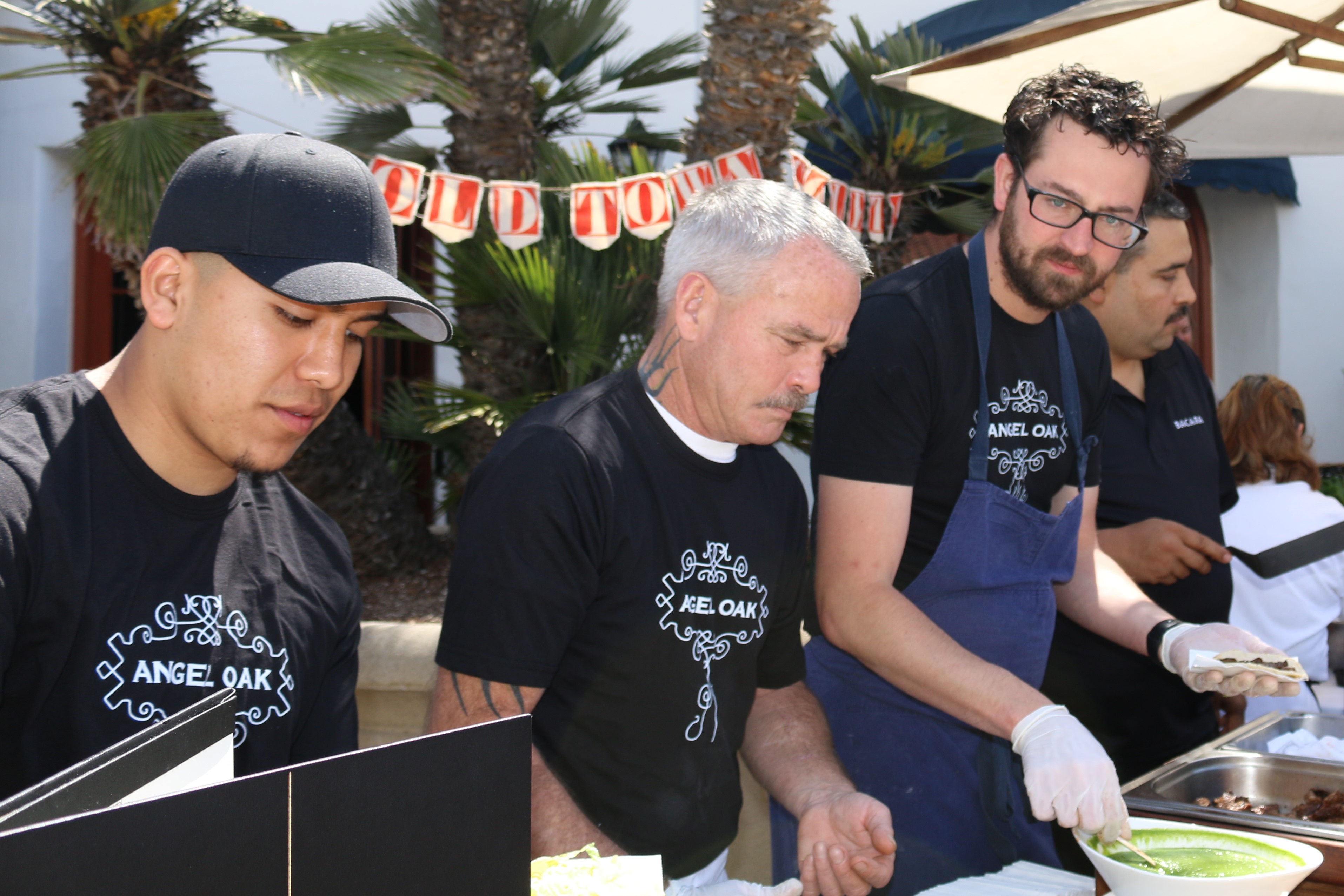 Chocolats du CaliBressan, Corazon Cocina, The Good Lion, Somerset, Sama Sama, il Fustino, Isabella Gourmet Foods. Old Town Goleta:The Farm Box Collective, Swell Foods, Black Bow Sweets, Goodland Kitchen and Market, Angel Oak, Bragg Live Foods & Organic Farm, Fairview Gardens. SY VALLEY: Rancho Olivos, Kessler-Haak Vineyard and Winery, Cebada Winery, Cinque Stelle Winery, Zaca Mesa, Forbidden Fruit Orchard, Succulent Cafe.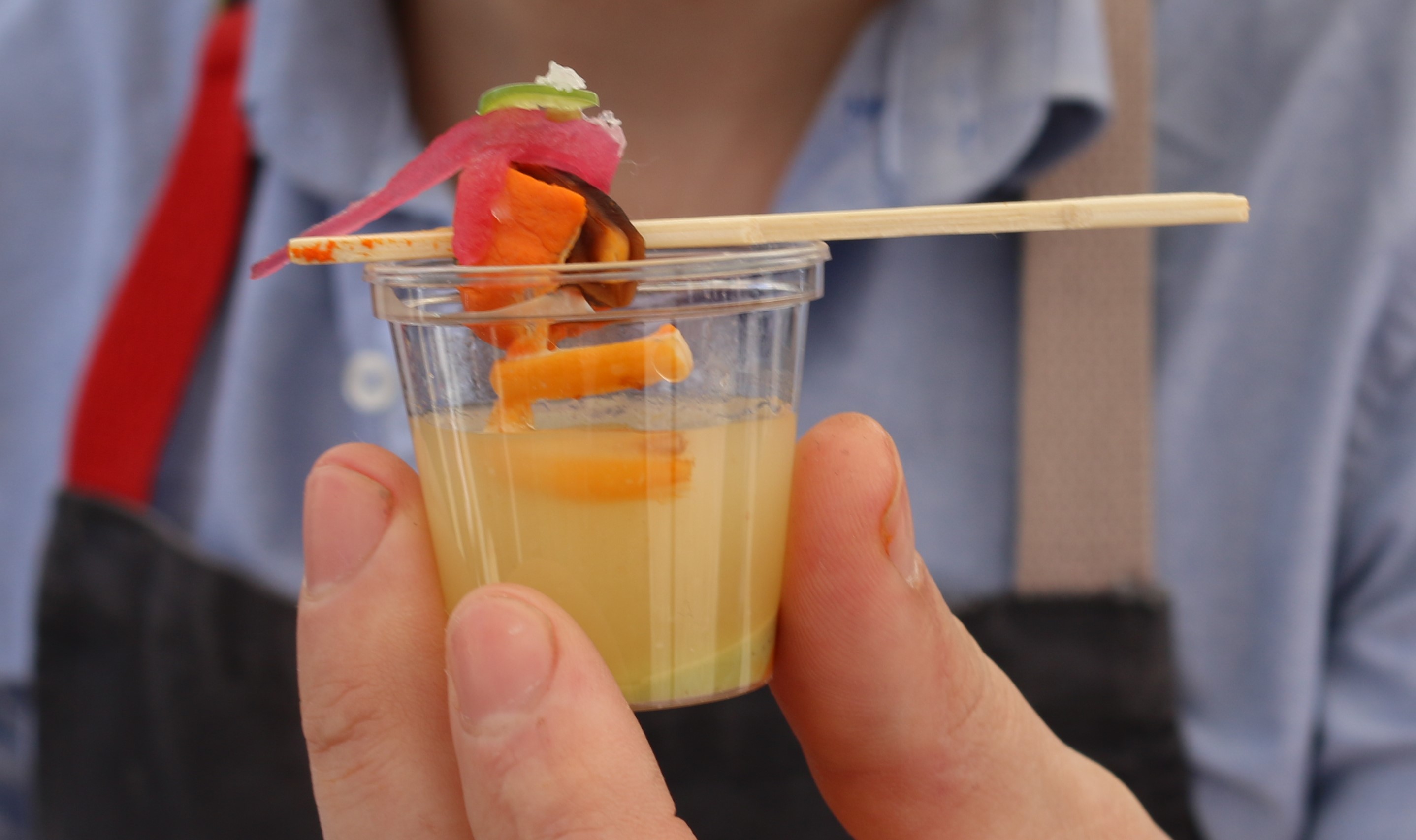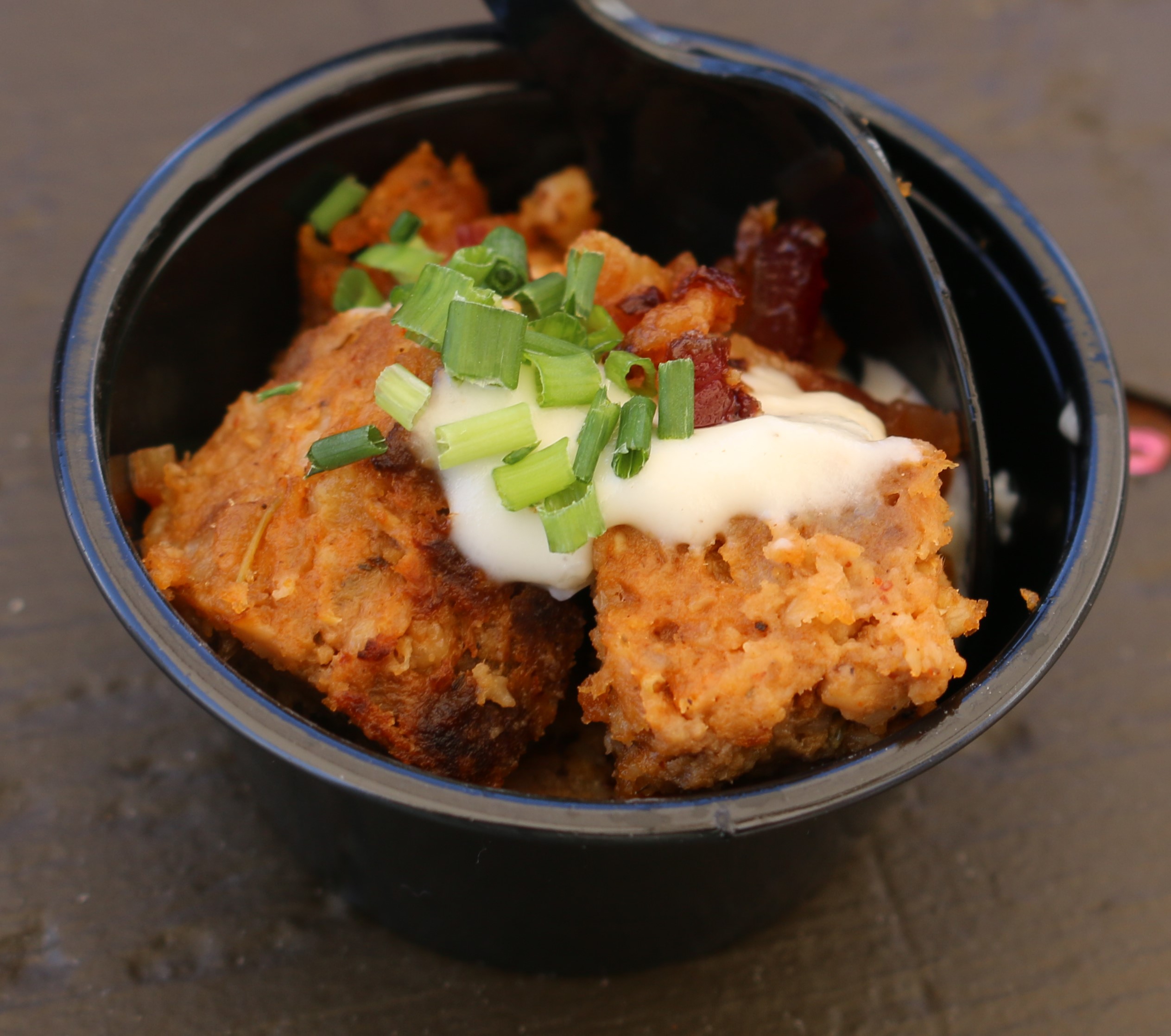 I was very impressed with the samples presented by Chef Phillip of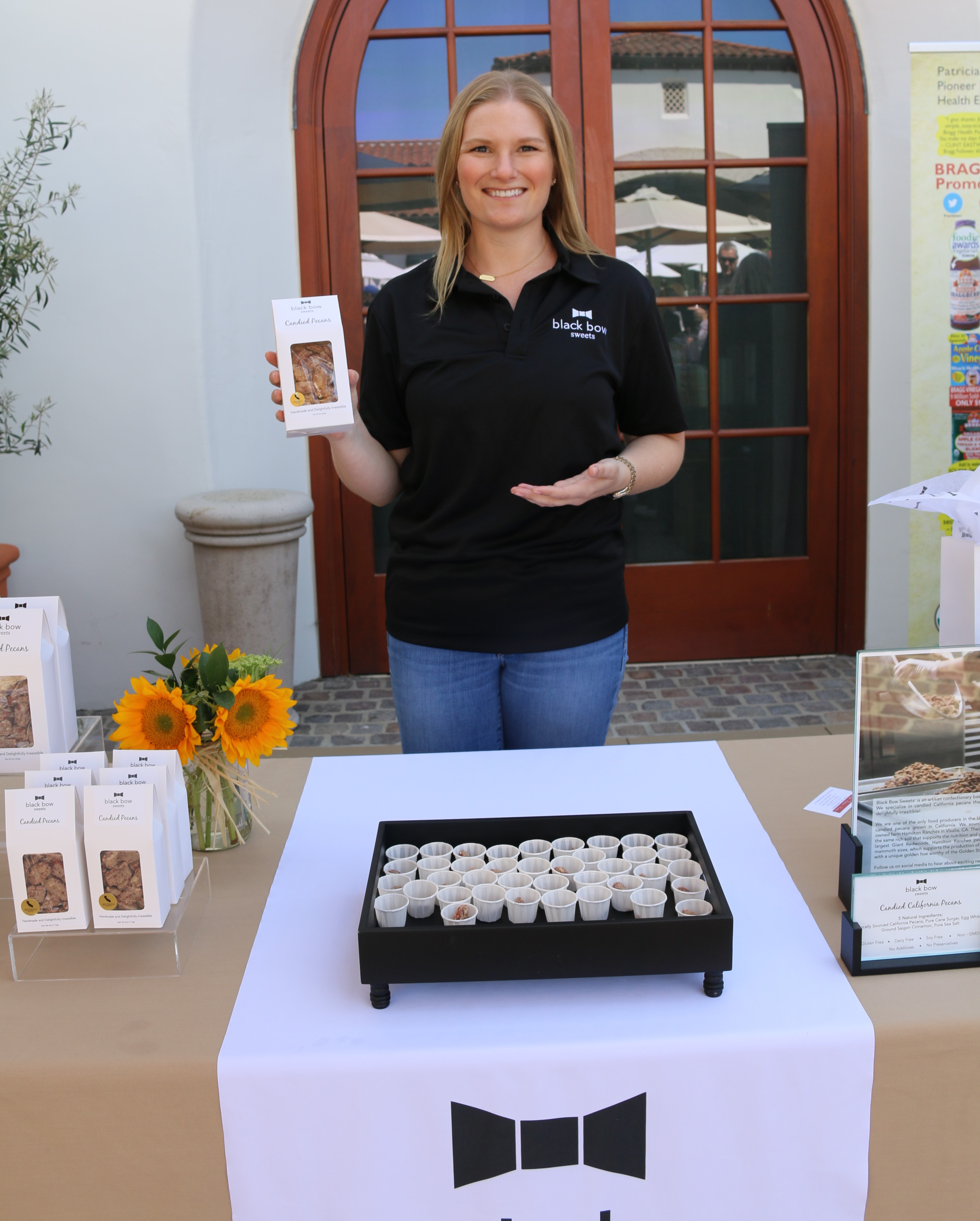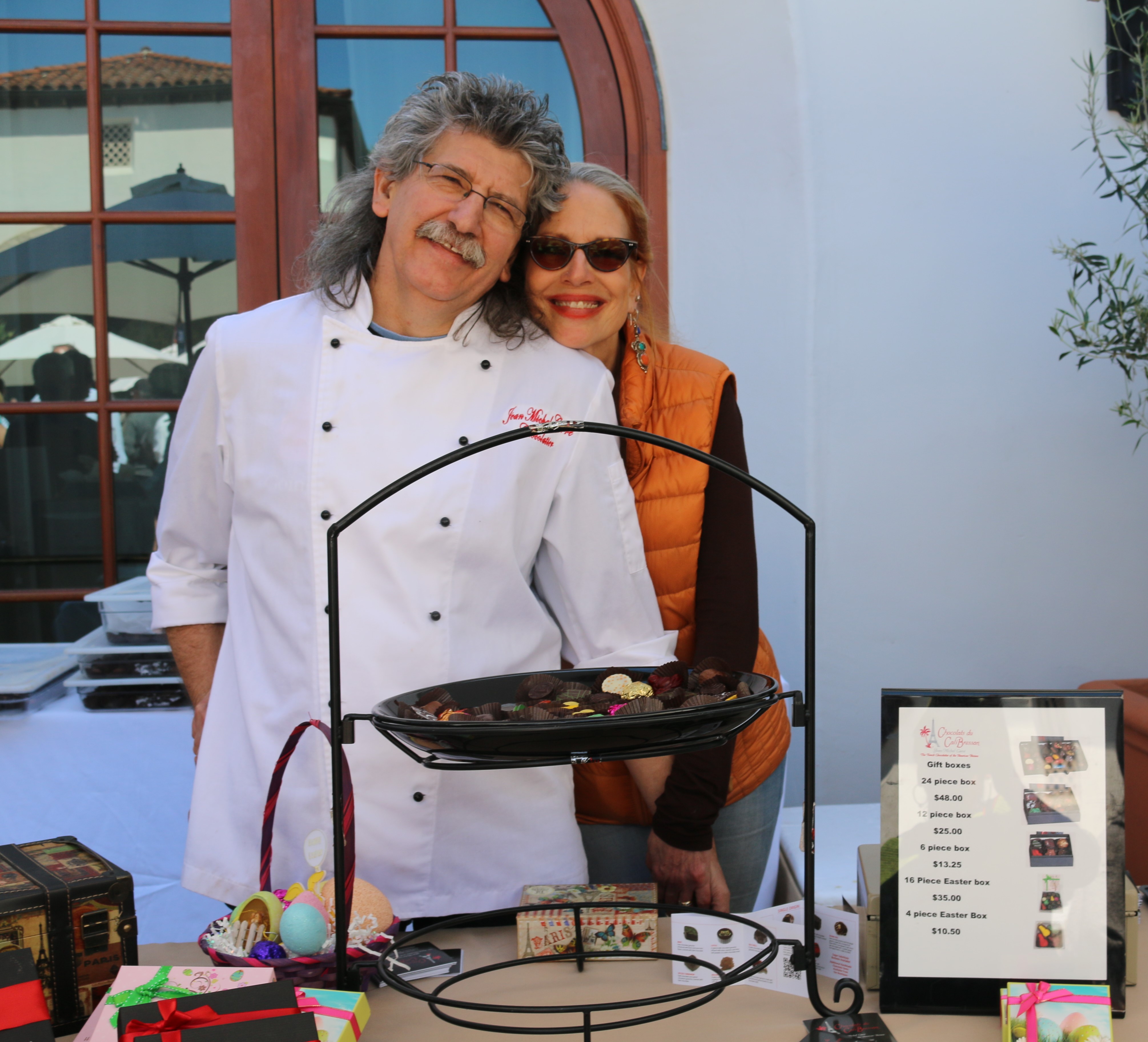 Scratch Kitchen and Bar, Chef Vincent Lesage's wonderful taco's, and desserts by Black Bow Sweets, Jean Michel Carre & wife Jill of Chocolats du CaliBressan, along with Nancy Silverton gelato and sorbet coolers. Zaca Mesa wines, along with Kessler-Haak & Cebda wines. were flowing. Deux Bakery served fantastic fresh bread with butter, and Somerset served exquisitely designed entree and dessert samples.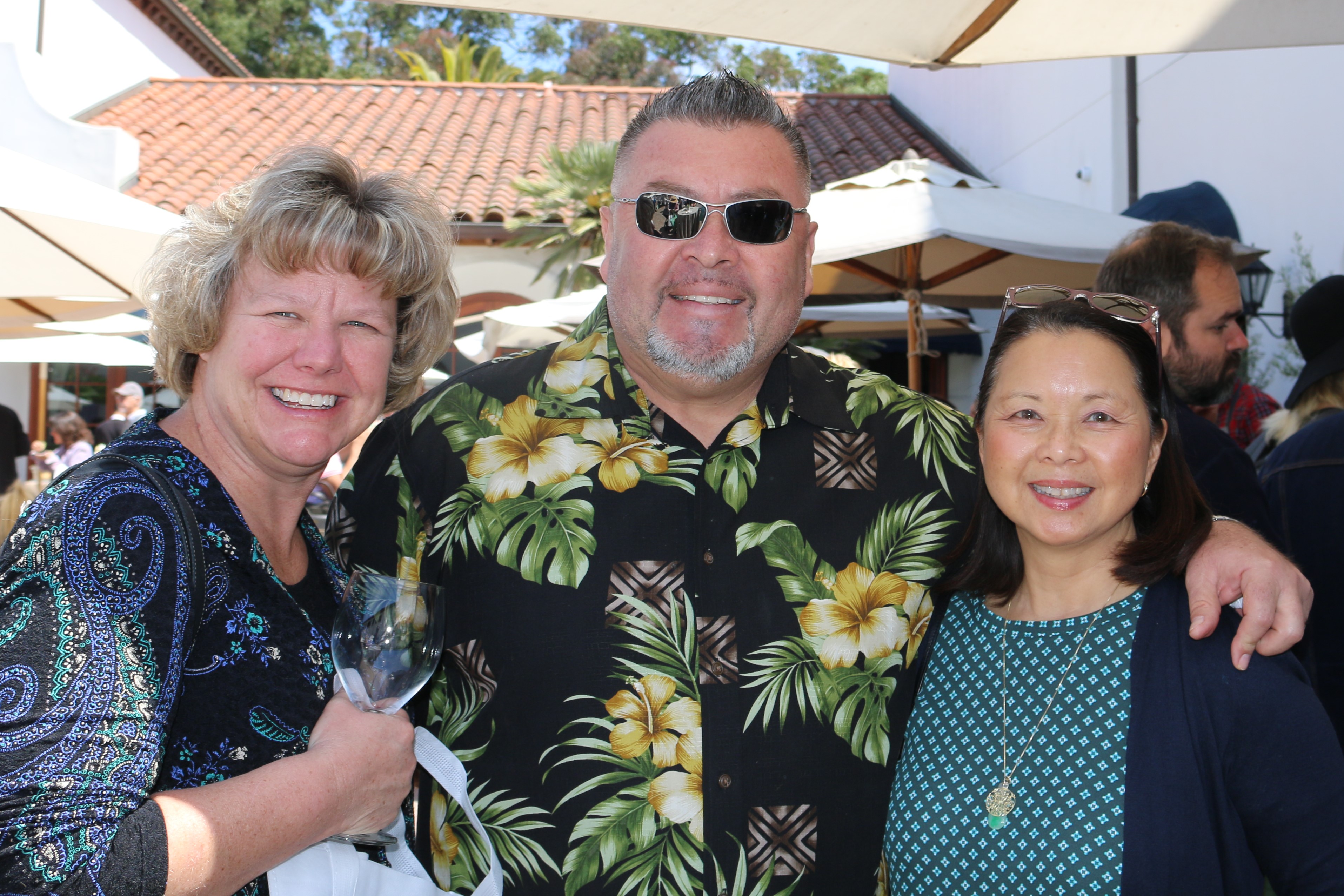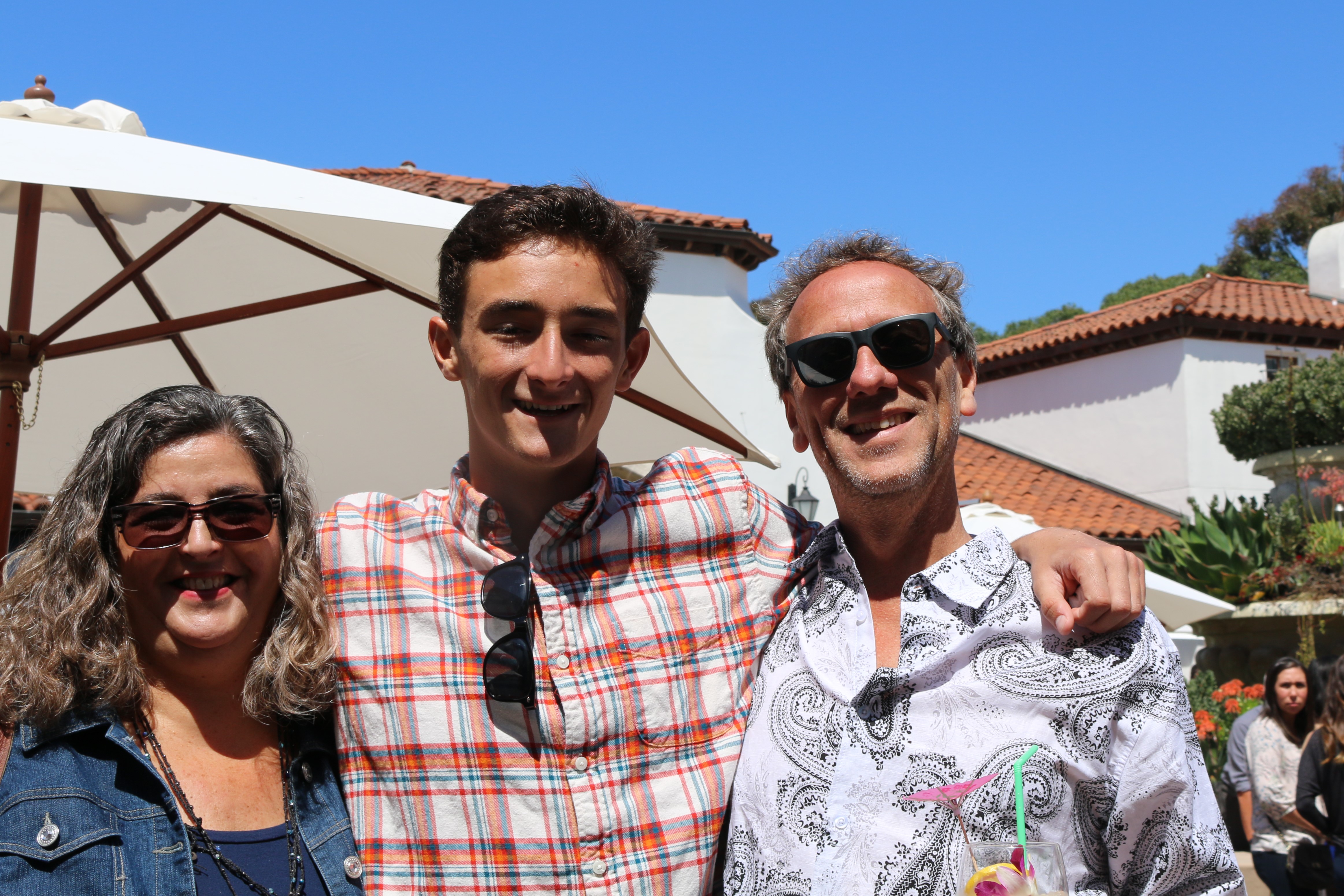 Sponsors for the event included Montecito Bank & Trust, TESLA, Buttonwood Wines, Cultivate Events and Santa Barbara Vintners. I enjoyed seeing Ralph Quesada, Montecito Bank & Trust and his wife Kristin, along with local media guests.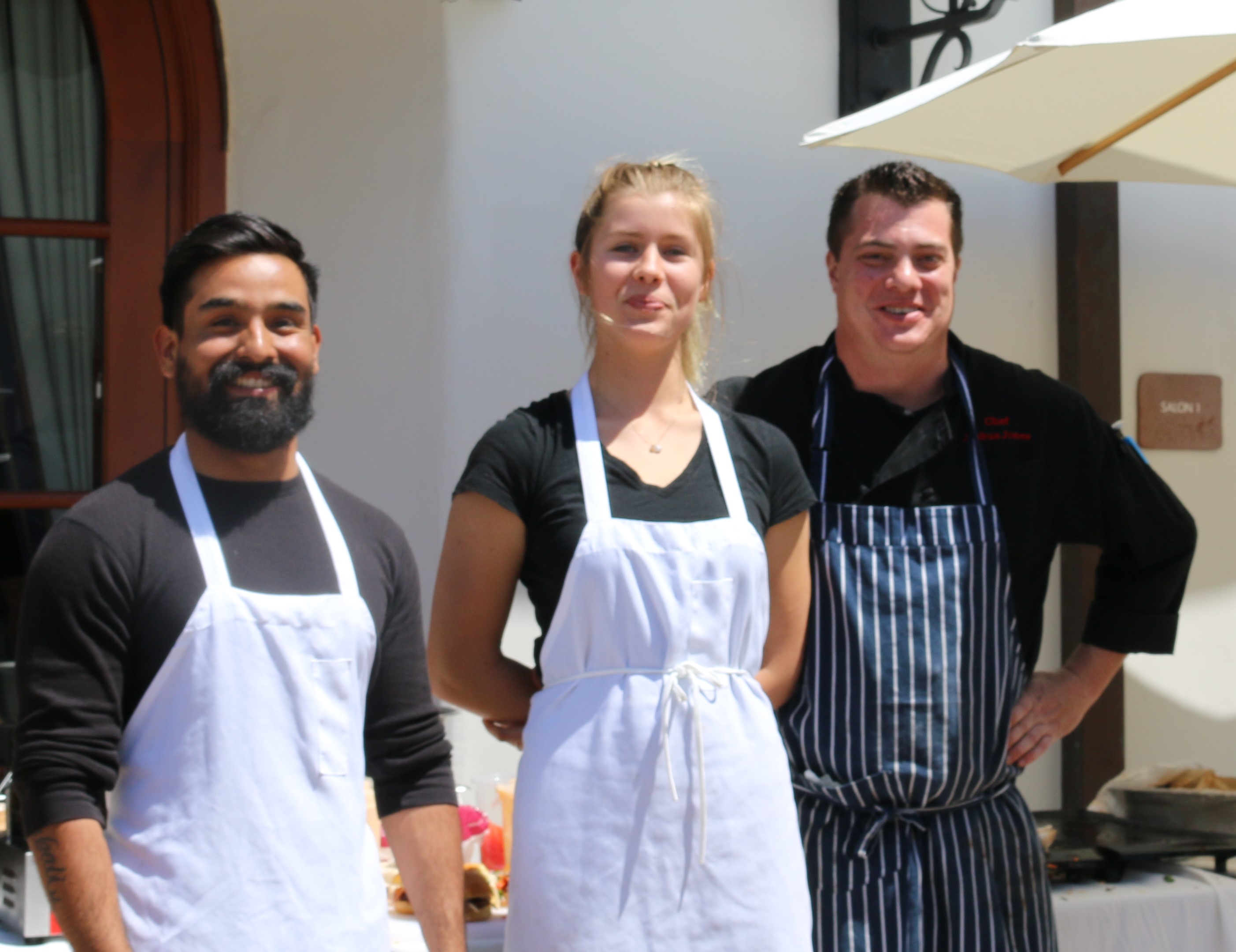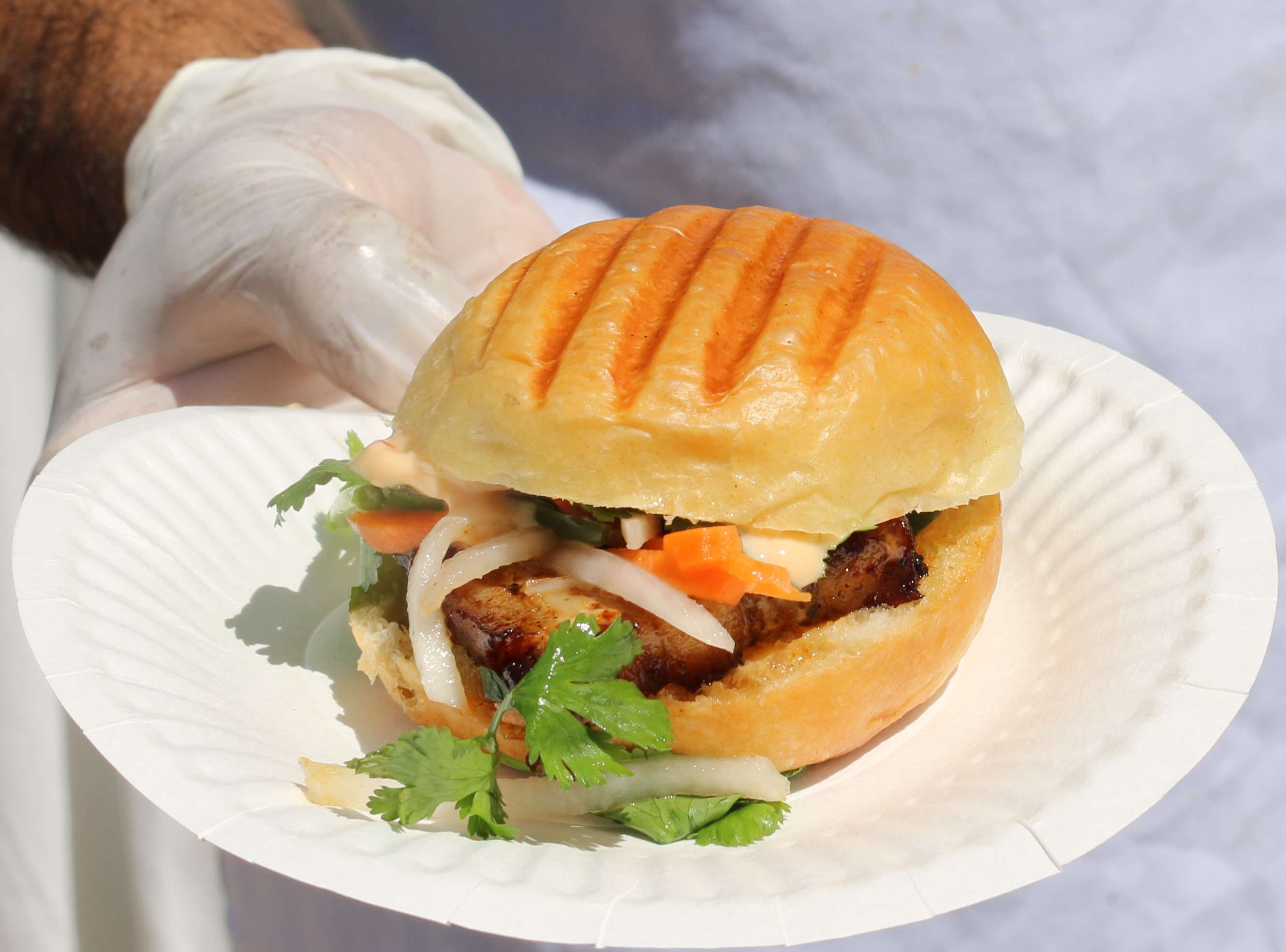 It was a very nice Sunday afternoon overlooking the ocean, meeting participants from a variety of Santa Barbara neighborhoods, sampling some outstanding food and wine. For additional information visit: www.bacararesort.com or www.juliachildfdn.org
_____________________________________________

MONTREAL'S HOTEL WILLIAM GRAY RECOGNIZED WITH
CONDÉ NAST TRAVELER'S 2017 HOT LIST AWARD
 The World's Best New Hotels According to Condé Nast Traveler's Editors & Contributors
Hotel William Gray is delighted to announce that it is has been recognized by Condé Nast Traveler as one of the best properties to open in 2016.
Opened in Old Montreal in Fall 2016, the hotel is recognized for representing the Montreal of today - a vibrant city and cultural epicenter that attracts acclaimed talent, forward thinkers and a collaborative spirit. 
Béïque Legault Thuot Architectes (BLTA) masterfully reimagined the hotel's historic façade, as they seamlessly merged two 18th century buildings—Maison Edward-William-Gray and Maison Cherrier—with an entirely new eight-floor glass tower. For the interiors, CAMDI Design envisioned a space with elements that would encourage community. Striking the perfect balance between modern design and warm ambience, the hotel's curated furniture and textiles, grand communal table and welcoming bar brings a level of familiarity that evokes a home away from home. 
As part of their mission to promote local culture, Hotel William Gray is home to OTH (Off The Hook) Boutique, an independent downtown Montreal retailer founded in 1999, carrying local and international brands, as well as Café Olimpico, a European-inspired Montreal institution located in the hotel's lobby, offering the city's best coffee, espresso drinks and pastries.
Condé Nast Traveler's Editors highlighted William Gray's collaboration with Café Olimpico, declaring, "It's almost given that a hotel will make some claim of localism. These properties, however, are implementing more considered collaborations that actually resonate with the guests." 
"We are honored to be selected by Condé Nast Traveler as one of the best new hotels in the world," said Maria Antonopoulos, Director of Marketing Communications at The Antonopoulos Group. "This award reaffirms our team's goal to create a hotel that is a harmonious insertion to the urban landscape and local culture - a hotel that is warm, welcoming, high-end, and unique to Montreal."
The Condé Nast Traveler Hot List 2017 recognizes the best properties around the world that have opened their doors in the last year. "Our annual Hot List, a rigorous selection of our favorite new hotel openings of the past year, is a predictor of what properties will stand the test of time, make history, and let you reimagine how you want to live and travel," said Pilar Guzmán, editor of Condé Nast Traveler.

____________________________________________

2017 SCUBA SHOW HIGHLIGHTS A NEW LINEUP OF
INTERACTIVE ACTIVITIES AND ENTERTAINMENT
Annual Diving Expo Offers Entertainment and Fun for Everyone
 
The 30th annual Scuba Show is returning this May with an array of new entertainment options and exciting activities. In addition to featuring more than 300 exhibitors, dozens of diving seminars and opportunities to browse the best gear, highlights of the Scuba Show include a Saturday night party at the Hyatt Regency Hotel, cooking demos, and more.
 
Attendees who are interested in giving scuba diving a shot are welcome to try it for free in the Scuba Show's heated "try-diving pool" – with the help of trained professionals, of course. In addition, the Scuba Show will feature a 19 ft. video wall with a live feed from the Aquarium of the Pacific's Catalina exhibit. Returning from last year, the Scuba Show will have a new product showcase where exhibitors will display the best and the latest scuba gear and accessories.
 
For more fun and opportunities to win prizes, the Scuba Show will have themed photo areas where attendees can use costumes and props to take their best and silliest shots to share. Photos shared on social media will be entered into opportunity drawings for prizes at the Scuba Show. And setting a new personal record, the Scuba Show is giving away more than $43,000 in coveted door prizes this year including scuba gear, trips and accessories.
 
The popular interactive community paint project will be returning to the 2017 Scuba Show and will be accompanied by a new collaborative art design led by guest artist Ava Neal. Ava, a "Zentangle" artist and adult coloring book author, will present a giant ocean-inspired coloring page for attendees to bring to life together.
 
Prominent Women Divers Hall of Fame member, Emmy-Award winning cinematographer and joint recipient of this year's California Scuba Service Award Michelle Hall will be present at a booth in the exhibitors hall for meet-and-greets. She is the 2017 recipient of the award alongside her husband Howard Hall.
 
Other returning favorites include sustainable seafood cooking demonstrations by the Scuba Chef – the aptly named Trevor Cook. In an annual celebration of the spirit and the magic of diving, the Scuba Show is holding its Saturday Night Party at the Hyatt Regency, featuring appetizers, a cash bar, a raffle and silent auction and live entertainment.  The event benefits Make-a-Wish Greater Los Angeles, and begins at 6:00 pm following the show.  It is free to attend.
 
The 2017 Scuba Show will take place on Saturday, May 6, from 10 AM to 6 PM, and Sunday, May 7, from 10 AM to 5 PM at the Long Beach Convention Center, located at 300 E. Ocean Blvd., Long Beach, CA 90802. Discounted tickets are available online at scubashow.com/attendees/tickets and full price tickets will be sold at the door. Single day tickets range from $12 (exhibit hall) to $32 (exhibits plus seminars), and two day passes are $62 (includes exhibit hall and seminars)​. For more information, please visit www.scubashow.com. ​

About Scuba Show
Since 1987, Scuba Show is the largest consumer scuba diving show in the country and the most anticipated diving event of the year. The Scuba Show's goal is to introduce people to diving and underwater environments, bring together and support the local dive community and to fuel passion, inspiration and love of nature in the strongest market of divers in North America.
---