TRAVEL ADVENTURES .  .  .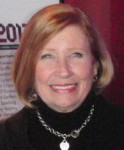 COASTING with BONNIE CARROLL
ROME'S BETTOJA HOTEL GROUP EMBARKS ON
€18M EURO RENOVATION
For more than 140 years, this esteemed, family-run group has elevated hospitality to an art form
One of the nicest and most convenient hotel groups in Roma will get a facelift. I have stayed at one of their really nice hotels, across the street from Massimo Restorante, a marvelous historic restorant with a magical wine cellar. These hotels are a one block walk to the main train station in Rome, and are perfect for people traveling through the country by train.
The Bettoja Hotel group has been welcoming guests to Rome since 1875, when the family first purchased the Massimo D'Azeglio Restaurant near the Termini station, and expanded it into what is now the Hotel Massimo D'Azeglio. In 1895, the neighboring Hotel Mediterraneo and Hotel Atlantico became part of the collection. Today, five generations later, there are 500 rooms among the three hotels, and the Bettojas have once again renewed their commitment to their guests and the hospitality industry by beginning a multimillion-Euro renovation across all hotels.
"The Bettoja tradition," says President Maurizio Bettoja, "has been handed down for generations, evolving its hospitality according to modern needs. 2018 becomes a new starting point, where the location, the usability and flexibility of our offer are the values ​​of an all-Italian story."
 
The renovation begins with the 245-room Art Deco Hotel Mediterraneo, which is the tallest hotel in the walled city of Rome, and the flagship Bettoja property. The 10-story building evokes the monumental luxury of the 1940s. The first 20 renovated rooms will be ready this summer, and the new, elegant conference center and restored art deco meeting rooms have just been launched, making it ideal for both large events and small workshops. 
 
The more intimate, 65-room Hotel Atlantico, set in an Art Deco building connected to the Mediterraneo, will also be completely renovated. At the cozy, charming Atlantico, children under 12 stay free of charge, making it a popular option for families.
 
The last phase will involve the Hotel Massimo D'Azeglio, which has 185 rooms as well as the Sala Risorgimento and Sala Umberto, popular meeting and event spaces that can welcome 200 guests. At Massimo D'Azeglio, there is a special focus on history, with original paintings from the 1860s Risorgimento (unification) period. The artwork focuses on the historical figures who were part of this movement, such as Massimo D'Azeglio, the hotel's namesake, who was a statesman, painter and writer. D'Azeglio's self-portrait and "The Vendetta," one of his most celebrated paintings, along with a few other drawings are on display, as are other prints, paintings and portraits of 14th-century events and statesmen. The renovation will preserve the hotel's historical character while modernizing it for comfort and convenience.  "A strong team can take any great plan and turn it into reality," says General Manager Ciro Verrocchi, adding, "This is what is happening at the Bettoja Collection, and by leveraging our history we are reinventing our future. We strongly believe that our investment plan will take our guests' experience to a whole new level."
The Bettoja hotels' location is unbeatable: All three are within walking distance from the Colosseum, Opera House, Forum, Trevi Fountain and Spanish Steps. The Stazione Termini, convenient for train excursions to Florence or Naples, is a block away. Guests find themselves perfectly situated to explore the Eternal City by metro, bus or on foot.
 
Also at the hotels are two fine restaurants, including Massimo D'Azeglio and the Roof Garden, with an unforgettable city view. The Massimo D'Azeglio also has a wonderful, vaulted wine cellar that can be reserved for private parties. The tradition of good food and warm, personal service has continued through five generations; many of the present staff members are second and even third generation. The family and staff have not wavered from their promise to maintain high standards and offer good value to their guests from around the world.

​For reservations: 1-800-783-6904 or sales@bettojahotels.it
__________________________________________________________________
HIPPIE BEACH NEAR MARRAKECH HOT NEW DESTINATION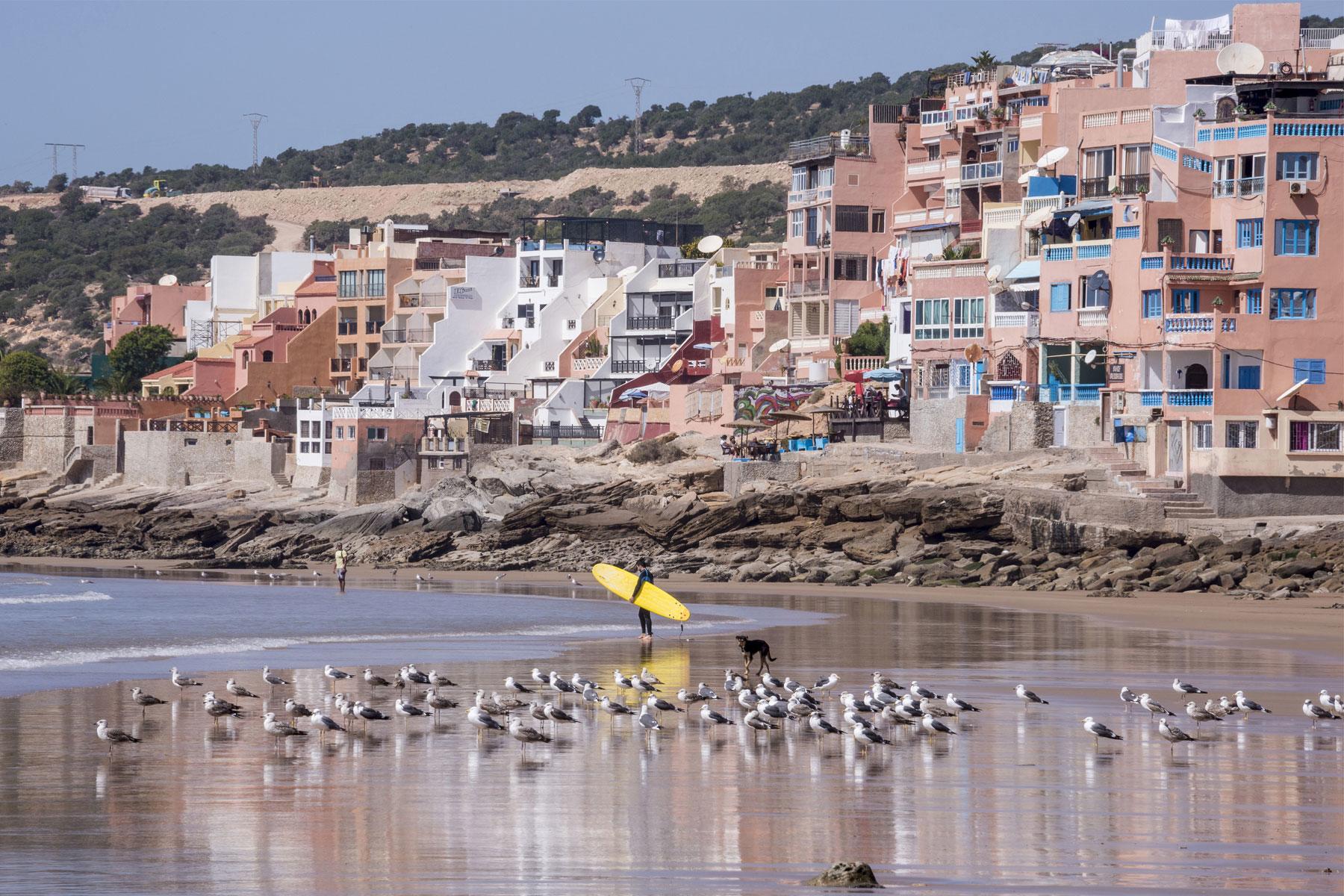 Taghazout, the tiny fishing village north of Agadir, is a hot new multi-cultural curosity for travelers seeking magical mosaic passageways, warm Atlantic waves, and good vibes.
Deep in the heart of an Islamic country, you never expect to find a hippy haven where the scent of marijuana fills the ocean air. But it's happening and freely offered under other names by guys in djellabas: full-length, woolen, hooded robes. In Taghazout, 175 miles southwest of Marrakech on a tiny cape jutting into the warm Atlantic, you'll see things not of Western perceptions of life  that you'll have difficulty  wrapping your head around in this Northern African country.
Girls in bathing suits wander barefoot while others pass wrapped in hijabs, turbans, or abayas. An endless ocean backs up to craggy mountains that buttress the sprawling Sahara desert. Languages and accents meld into a shared communication of French, Arabic, English, and Spanish, with a dauble of Aussie slang and Eastern yogi terms, mixing into one very strange shared tongue. A Bob Marley melody complements the daily call to prayer.
___________________________________________________________________
Twice as nice – weekend-long celebration
The biggest Canada Day party will take over the Capital for an entire weekend of birthday celebrations from June 30-July 1. Live entertainment and family activities will take place on Major's Hill Park, the Canadian Museum of History, and Parliament Hill followed by a specular evening pyromusical fireworks show.
___________________________________________________
Enjoy the Great Outdoors in California State Parks
Governor Brown Proclaimed June as "Great Outdoors Month"
California State Parks invites outdoor enthusiasts to honor "Great Outdoors Month" by visiting the Golden State's spectacular state parks. Whether it be in the misty Northern California redwoods to the sun-bathed desert in Southern California or the beaches along the coastline, Californians have a diverse topography to choose from.
Governor Edmund G. Brown Jr. issued a proclamation earlier this month declaring June 2018 as "Great Outdoors Month" in the State of California. In 1998, President Clinton declared the first national Great Outdoors Week to celebrate the country's natural landscapes and the renewal of mind and body they offer. Since then, the observance has expanded to encompass the whole month of June, which is the perfect time to visit California's varied landscapes.
"Our state's scenic landscapes have always been a source of pride and pleasure," stated Governor Edmund G. Brown Jr. in his proclamation. "From mountain trails in the High Sierra to a coastline that has captured the hearts of millions, Californians benefit from unparalleled opportunities to enjoy some of the world's most beloved and spectacular outdoor places."
Off-highway motor vehicle recreation, boating activities, horseback riding, on- and off-road cycling, hiking, camping, rock climbing, tours, school group enrichment, and special events are just some of the activities enjoyed in 280 park units organized into 22 field districts throughout the state. Below are just a few state parks outdoor enthusiasts can enjoy this month and year-round. A complete list of park units is available online at www.parks.ca.gov/visit.
                                                      Carpinteria State Beach 
Beaches
                                  Providence Mountains State Recreation Area
Deserts
                                            Prairie Creek Redwoods State Park 
Redwoods
Recreation Areas
​​​​​​​
                                                   Castle Crags State Park
Hidden Park Gems
All visitors are encouraged to explore the state parks in a safe and responsible manner. Learning beforehand about the rules, such as parking or if dogs are allowed can enhance the visitor experience. It is also important to learn the laws for recreating in boats and/or off-highway vehicles. For other tips, please visit www.parks.ca.gov/safetytips. 
###
Subscribe to California State Parks News online at www.parks.ca.gov/news or email us at newsroom@parks.ca.gov.  
California State Parks provides for the health, inspiration and education of the people of California by helping to preserve the state's extraordinary biological diversity, protecting its most valued natural and cultural resources, and creating opportunities for high quality outdoor recreation. Learn more at www.parks.ca.gov.
---