TRAVEL ADVENTURES   .   .  .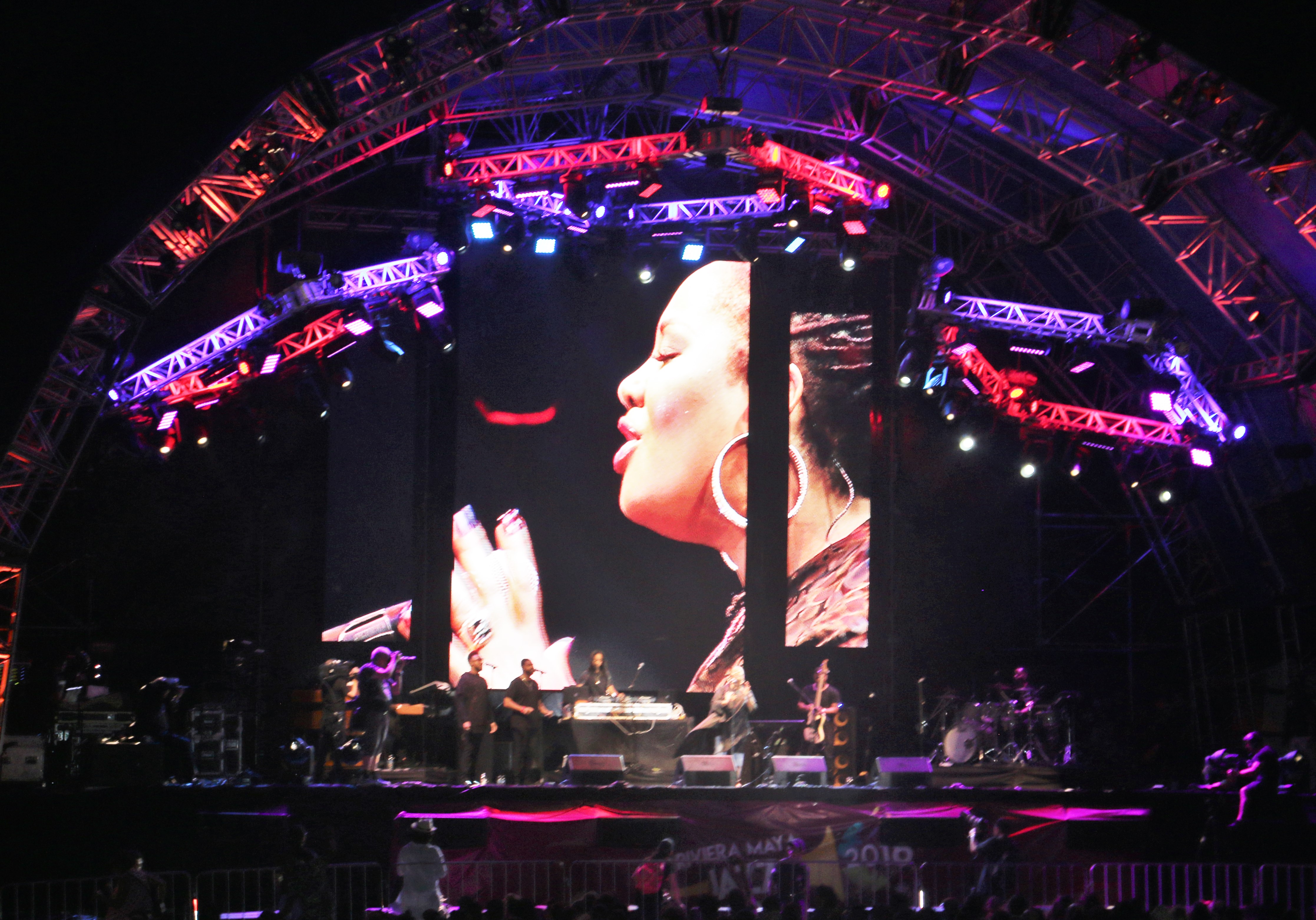 LALAH HATHAWAY ON STAGE 2018 RIVIERA MAYA JAZZ FESTIVAL
RIVIERA MAYA JAZZ FESTIVAL SHOWCASES FIVE FEMALE GREATS
by Bonnie Carroll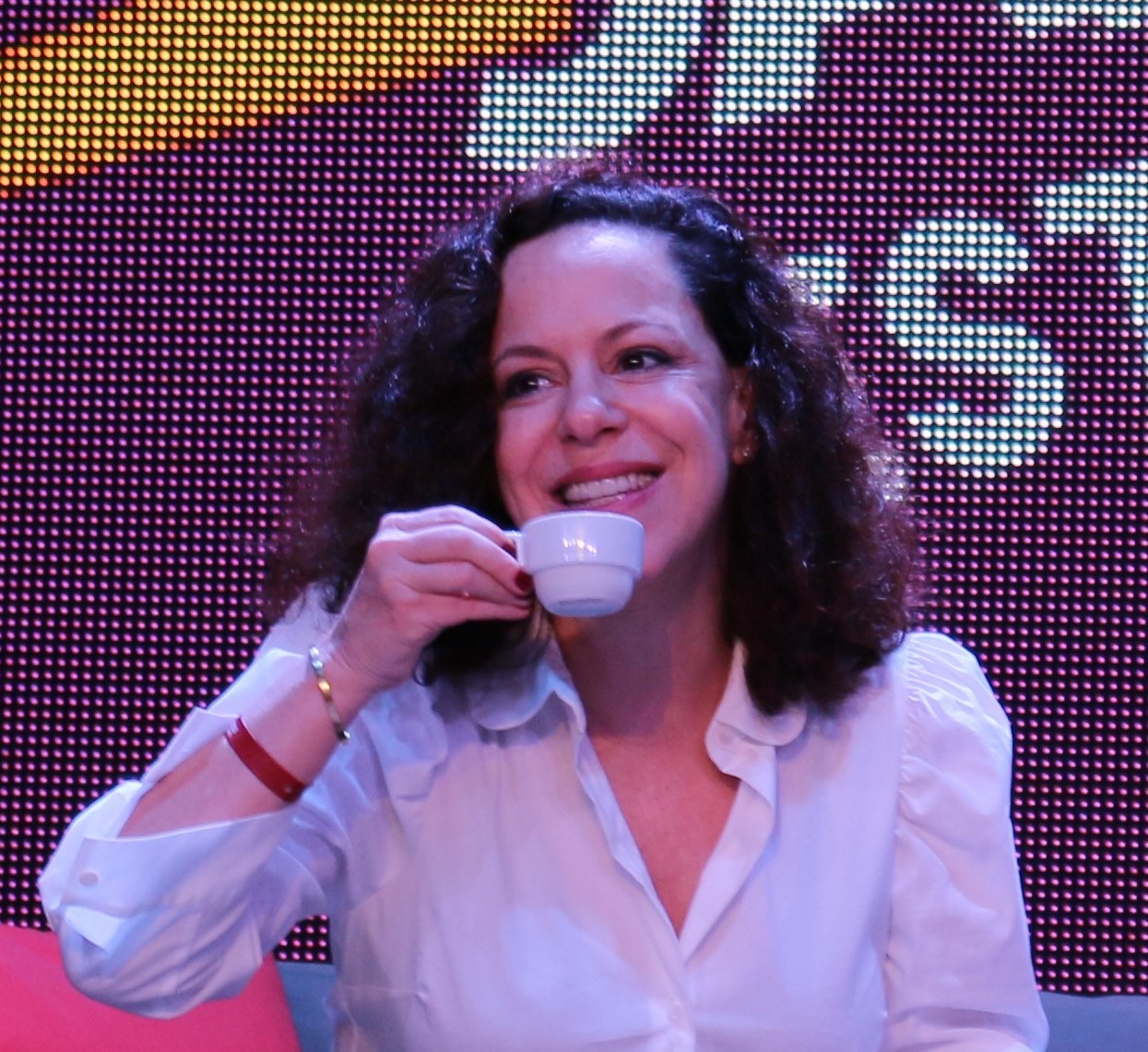 Bebel Gilberto

The Riviera Maya Jazz Festival 2018, now in it's 17th year, brought together a huge presence of media outlets from Mexico, the United States and Canada who were all focused on giving international attention to jazz musicians, especially five women artists performing. The festival showcased the talent of five great female jazz musicians performing jazz, soul, funk and Caribbean and Latin American rhythms. The festival took place in the traditional Mamitas Beach Club, in Playa del Carmen and lasted three days. The organizers mission was to boost the positioning of the Riviera Maya, and the state of Quintana Roo, as a cultural and artistic destination.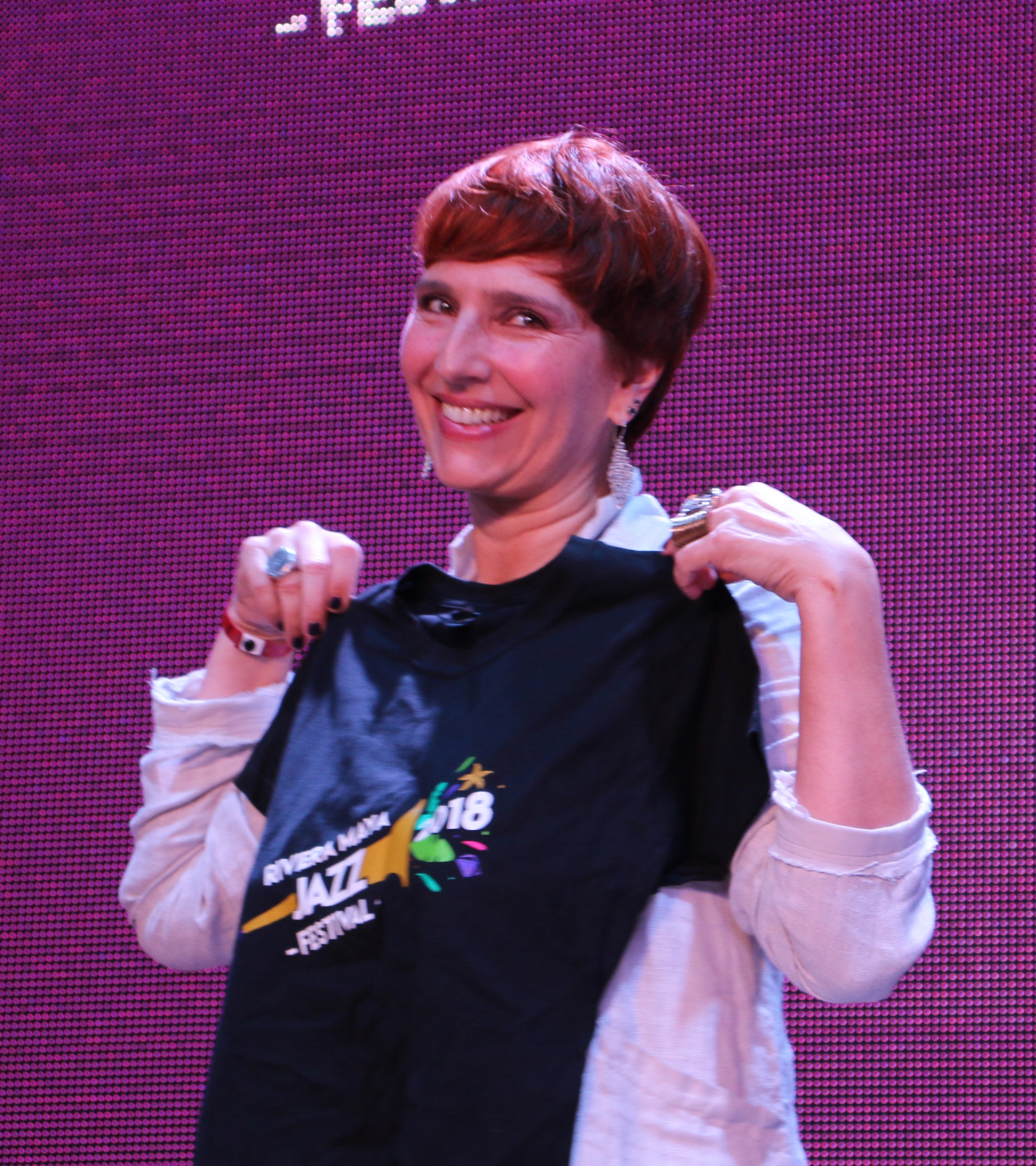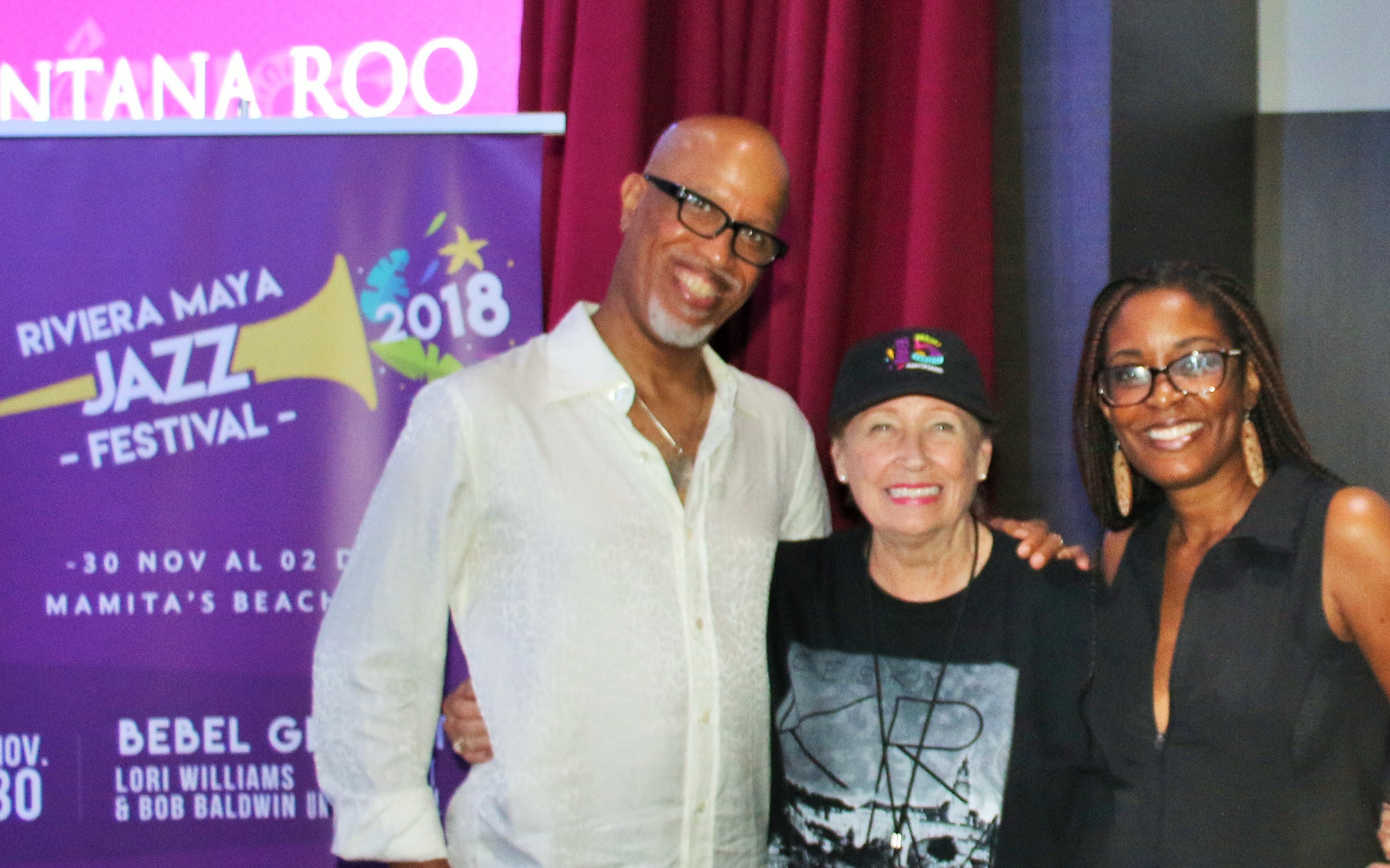 Christina Morrison       Bob Baldwin, Bonnie Carroll, Lori Williams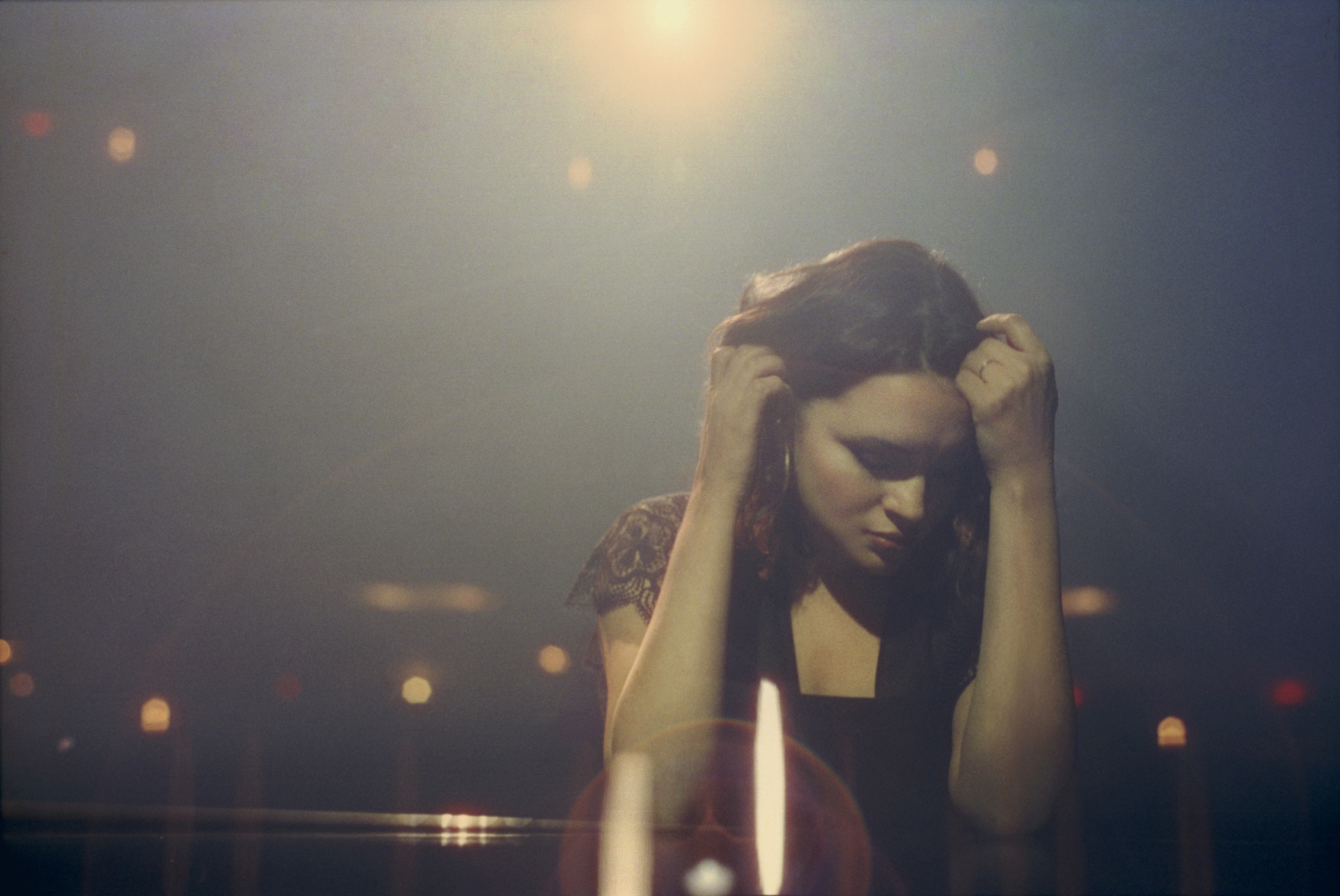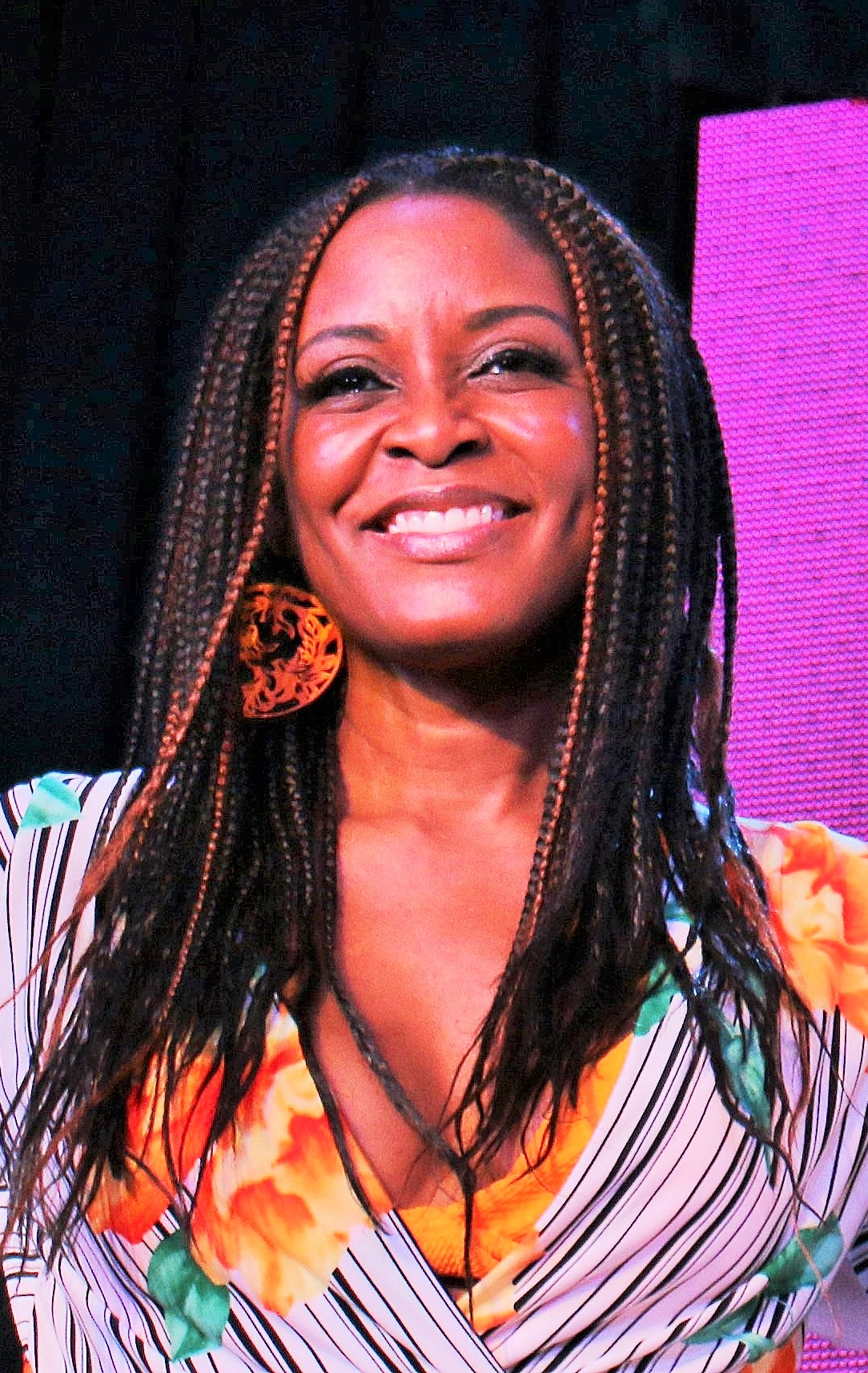 Norah Jones                                        Lori Williams         

Riviera Maya Jazz Festival, considered by major music publications and jazz aficionados to be among the 10 best Jazz festivals in the world, is presented by the Promotion Council on Tourism of Quintilian Roo, and highlights world class quality performances by renowned jazz artists in an exquisite beach setting where guests attend free of charge.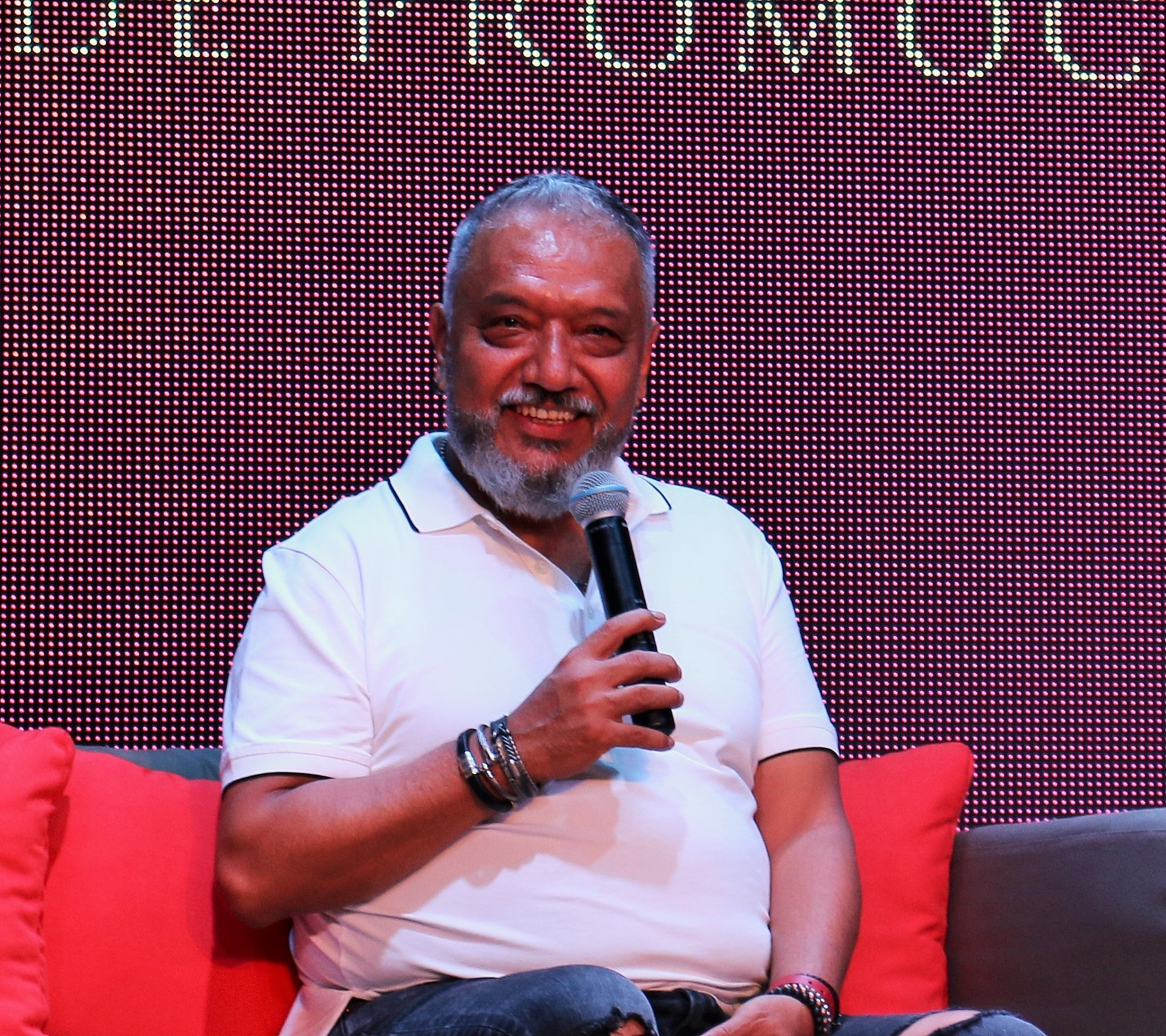 Pepe Hernandez Greets the Media

2018 performers included headliners Bebel Gilberto, Norah Jones and Bobby McFerrin as well as Lalah Hathaway, Christina Morrison, Lori Williams & Bob Baldwin, Pepe Hernandez, Drew Tucker & The New Standard, Paco Rosas PK Band, and Kike Pat – A Mayan in Jazz. Five renowned female artists were featured in this years festival, and every performer gave an amazing performance to a very enthusiastic audience of thousands on the beach of Mamita's Beach Club.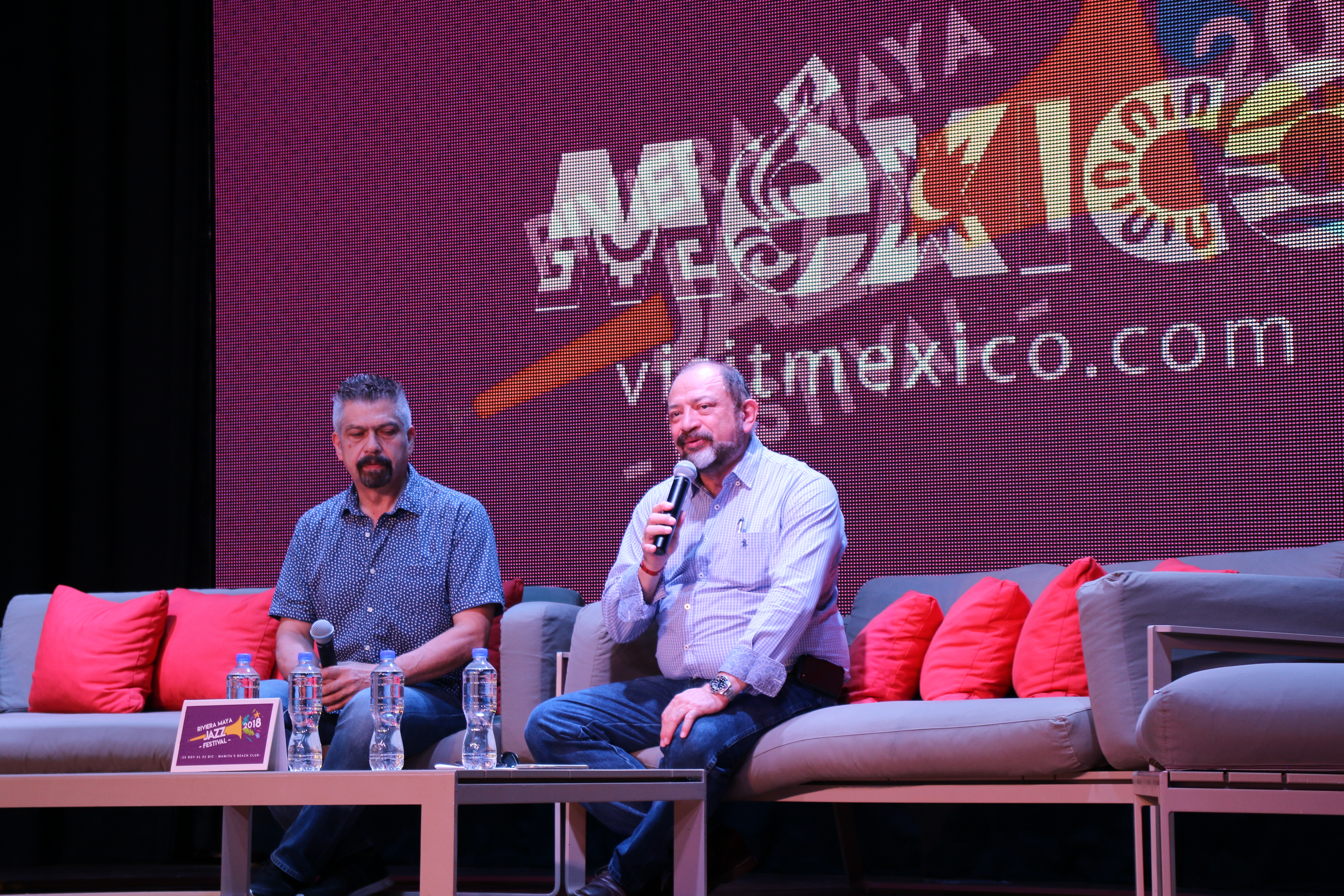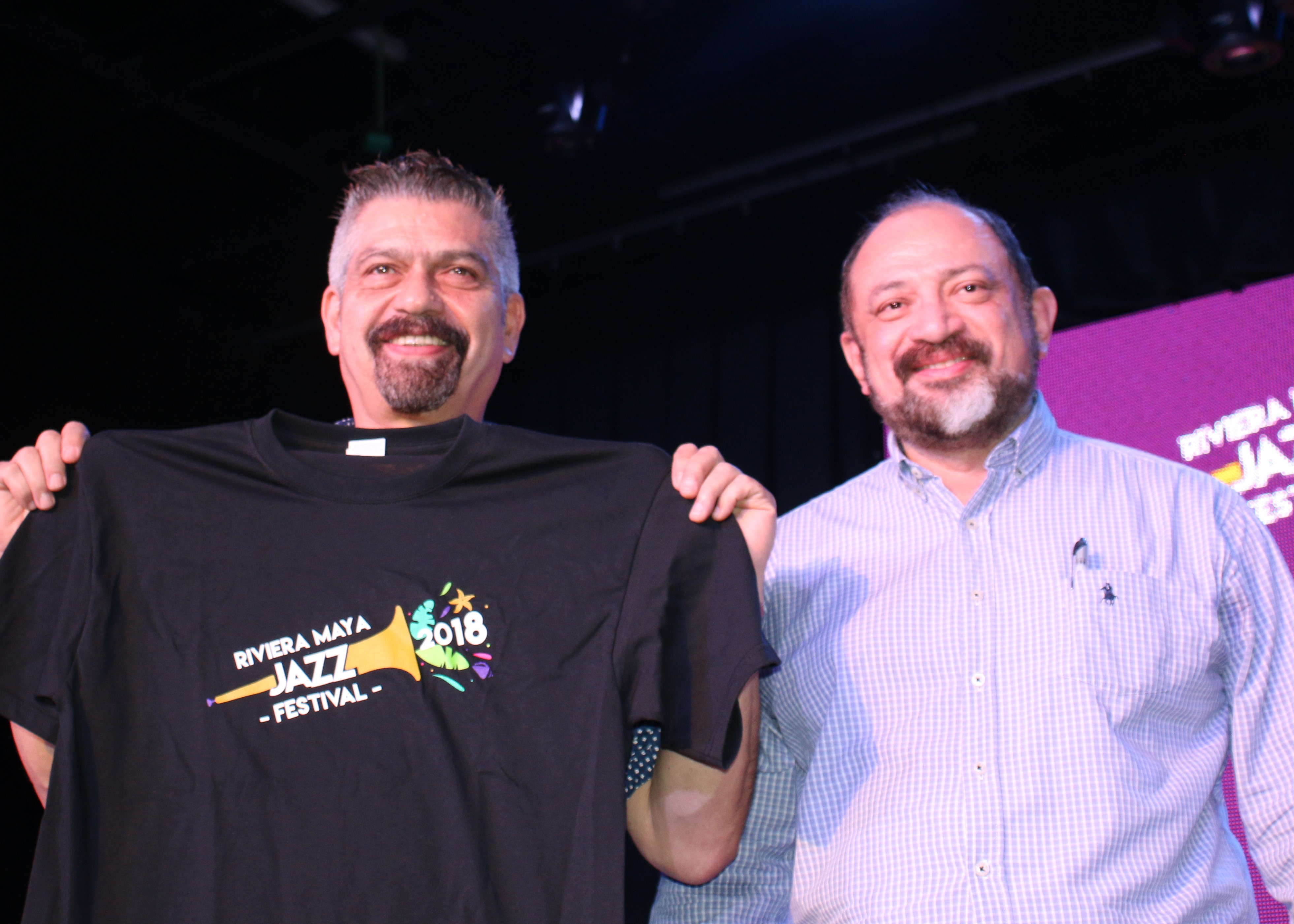 Paco Rosas PK Band Interview     Paco Loved the Shirt
The opportunity to interview and cover the performances of Bebel Gilberto and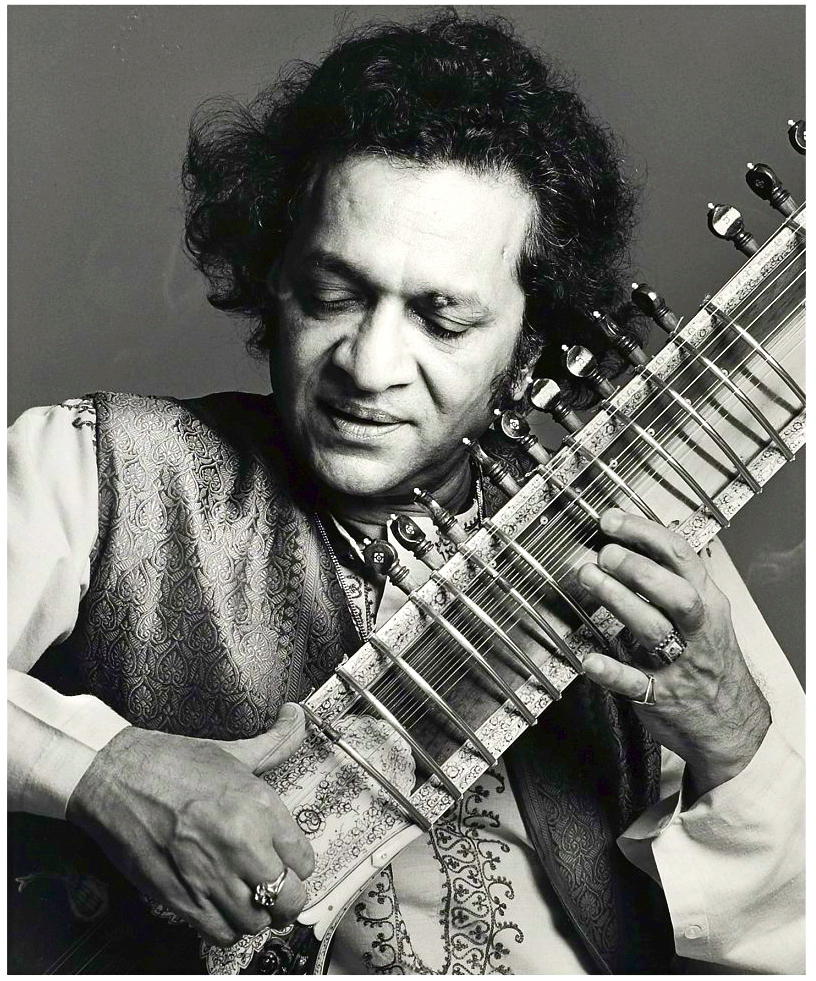 Norah Jones had particular significance to this lady journalist due to the fact that I had seen Joao Gilberto at Navy Pier in Chicago in the 60s when Brazilian Jazz was first being introduced in the United States, and I loved it at first note. I had purchased CD's of Norah Jones before discovering she was the daughter of musician Ravi Shankar, who I had interviewed in Beverly Hills in the 90s when a day was proclaimed in his name by Mayor Mera Lee Goldman. Unfortunately, Norah Jones was a no show for the press conference at the Platinum Princess Yucatan Hotel, which was a disappointment to all the media. Although everyone thoroughly enjoyed her mellow notes during her performance at the festival.
Bebel Gilberto gave a delightful interview, sipping espresso and answering questions from the press with ease and grace. She was very excited to be performing in Quintana Roo at the Riviera Maya Jazz Festival with Bobby McFerrin. When she was asked a question by a press member who referred to her Joao Gilberto's Basa Nova as a movement she replied "Basa Nova is an attitude." She also expressed her pleasure to be performing with such an outstanding lineup of jazz performers and stated she is happy to be a woman of influence in Basa and Jazz. That night Bebel was a vision in coral on the Festival stage, with ocean breezes blowing her hair, as she sang many of her favorites including "Baby" to a crowd reported to be in the thousands.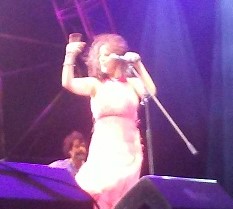 Bebel Gilberto on Stage at Mamitas Beach Club
Lalah Hathaway, who nearly blew the waves back at Mamitas Beach Club during her performance, is celebrating her 30th year in the business and says she devoted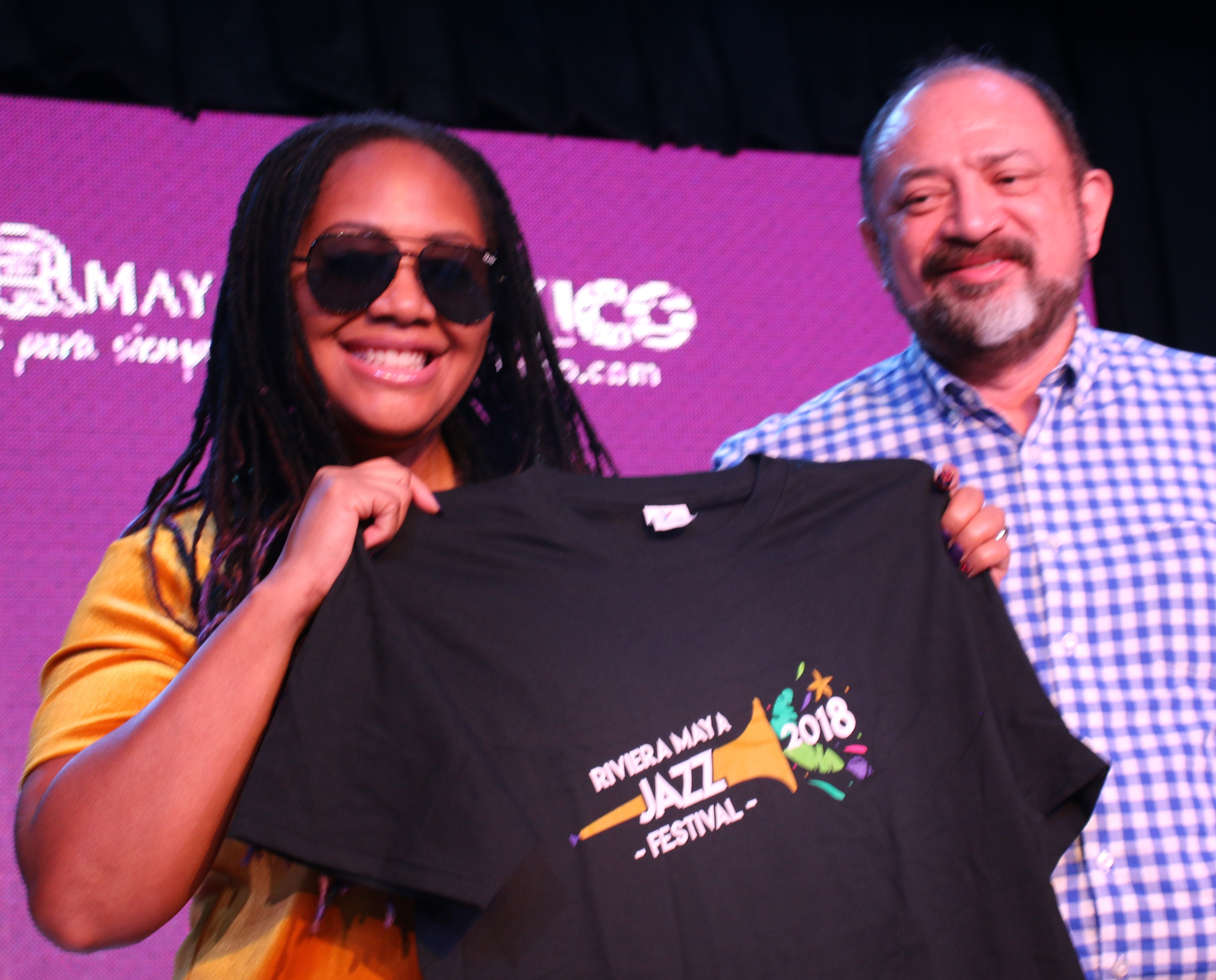 herself to creating voice sounds and is still learning. As a producer she imagined making records with greats like Quincy Jones as being so huge, and says she finds taking care of details and knowing what she wants to do and doing it really what matters now. "When people ask me which is my favorite song it's like having someone ask me which is my favorite finger. I cannot choose one," she said.
Christina Morrison has her roots in theatre as a singer, actress and dancer on Broadway. She loves music because she says it is such a powerful and direct response situation with an audience. Dario Flota Ocampo heard Christina in New York and invited her to perform at the Riviera Maya Jazz Festival. She shared that she devotes time to the Guggenheim Program on Galapalos, which provides art programs that are island related. Christina said she loves working with kids.
Director of the Tourism Promotion Council of Quintana Roo, Darío Flota Ocampo, was a welcoming host and interviewer for the press conferences and the casual setup provided easy communication between the artists and the press. Pepe Hernandez and Paco Rosas were wonderful and shared much information on past festivals and their commitment to keep jazz aficionados coming back to Quintana Roo. Their performances (they played together at this festival) had everyone on their feet, including me. Mexican fusion jazz is amazing and loved by everyone, especially young Latin jazz lovers.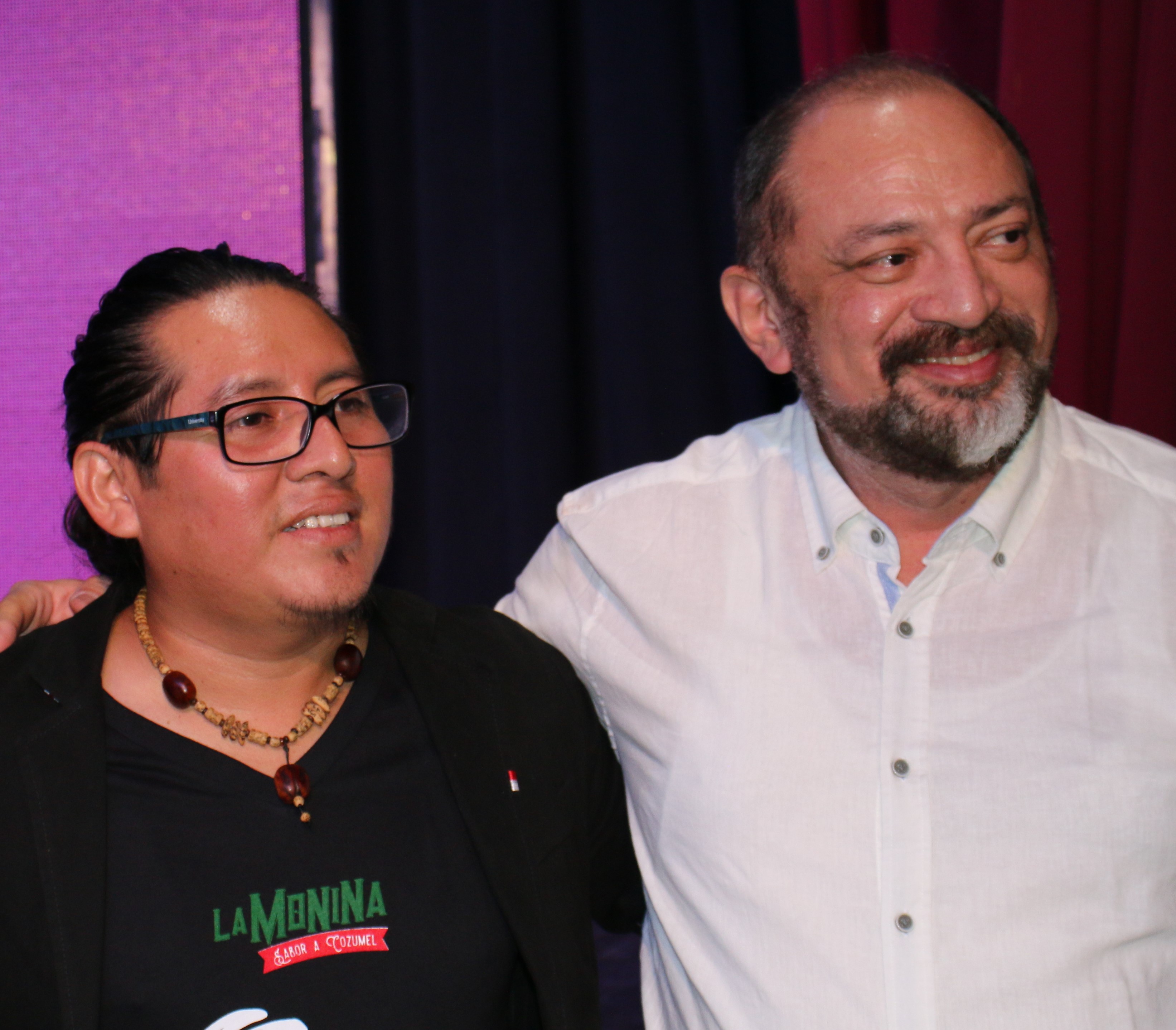 Kike Pat & Dario Flota Ocampo
Groups like Kike Pat, who's band included a bevy of outstanding acoustic musicians, one femaile violinist from the Ukraine, has been paying homage to Maya with his original Mayan Jazz arrangements for fifteen years. Their performance at the festival was so colorful, imaginative and inspiring. Kike Pat is a charming guy, with a huge love and dedication to his heritage and was very exciting to watch on stage.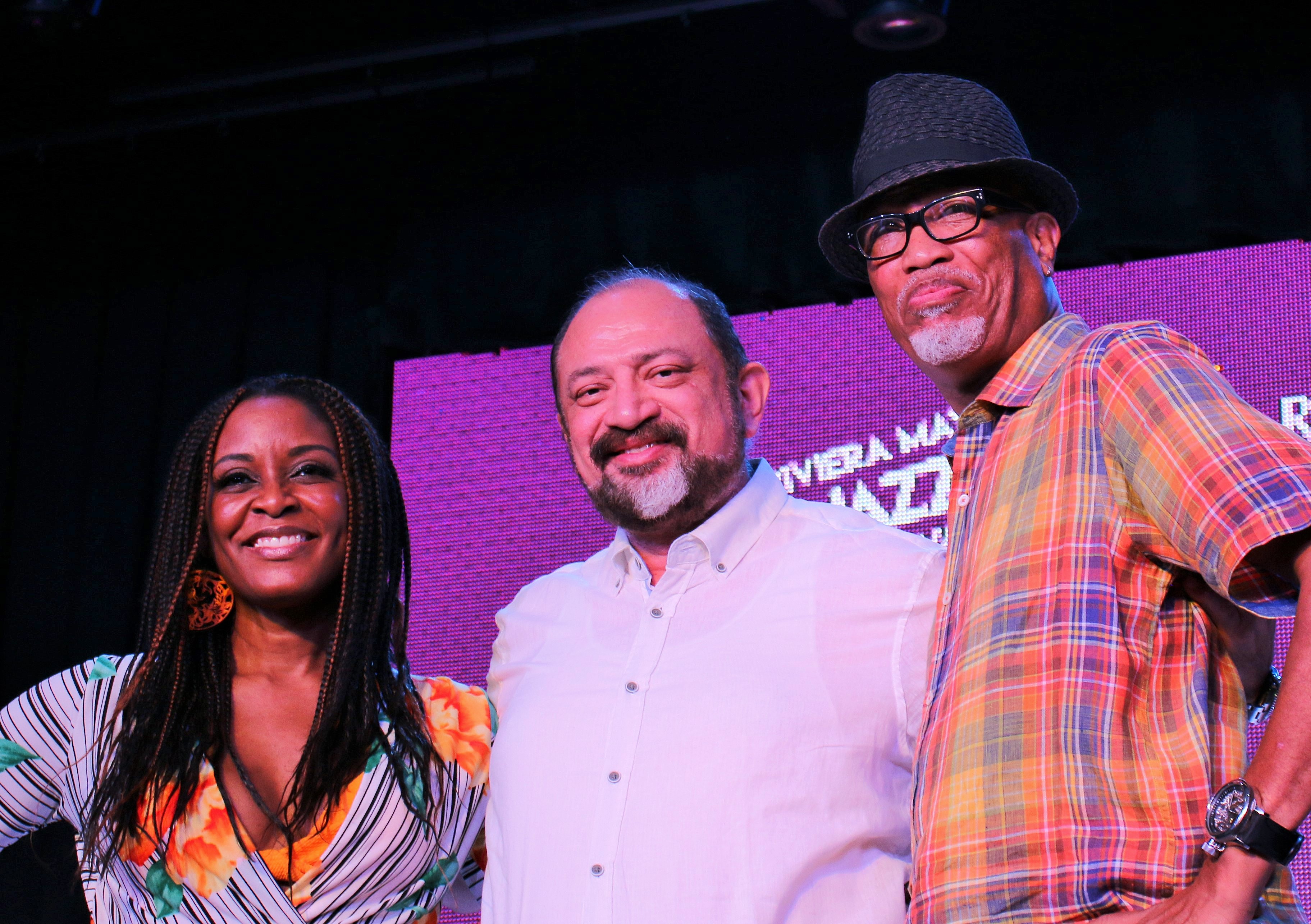 Lori Williams & Bob Baldwin were offering fans some old and some incredible new songs at this year's performance. Baldwin, a thirty year veteran in the Jazz world, and Williams, a woman with a voice that leaves listeners totally in awe. Rarely have I heard such versatility in a singers voice and Bob Baldwin said it right when he said "Lori does things with her voice that are unbelievable." Williams discussed the fact that musicians like Miles Davis changed the direction of jazz but it is still a spiritual music form. Bobby McFerrin pleased everyone when he performed his signature song "Don't Worry be Happy."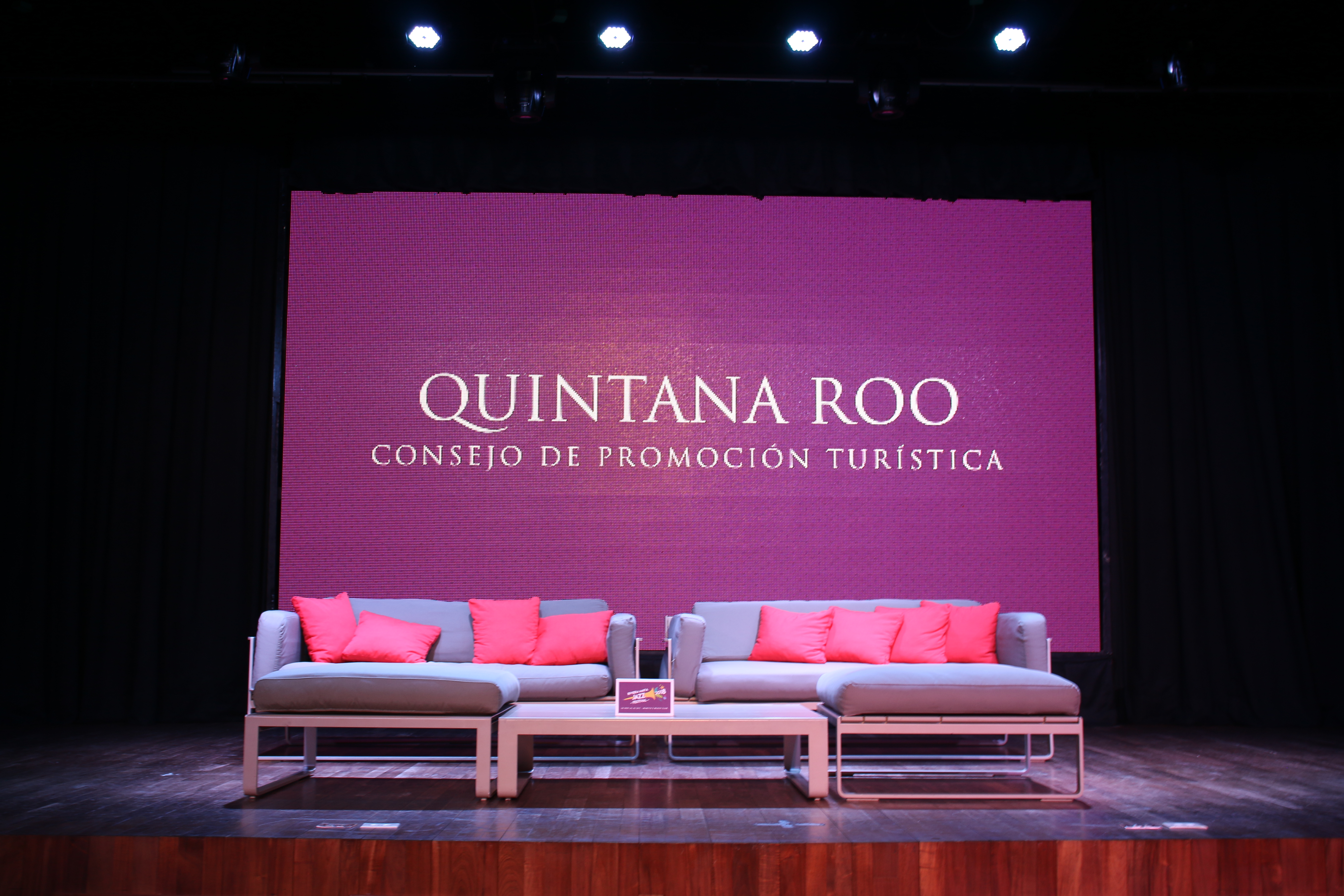 Dario Flota Ocampo stated that the Jazz Festival of the Riviera Maya is a major consideration of the tourist promotion of their part of the State. "It means for the Riviera Maya presence in the specialized media for more than 8 months of the year, since the festival cast is announced, during the actual event and for a month or two following the event when they continue to appear in mixed media promoting the festival," he said.
It is easy to see why this fabulous jazz event is in its 17th year and has attracted the finest in jazz musicians every year. The location is heavenly, nearby some fantastic five star Cancun hotel properties and fine restaurants where travelers can enjoy the best in jazz and vacation amenities. My four day stay at The Grand Moon Palace Resort was a delightful and restful respite, and traveling on United Airlines from my home city to Cancun was easy and comfortable. Will do this delightful musical escape again for sure if at all possible. For information visit www.rivieramayatjazzfestival.org or https://www.visitmexico.com/en/main-destinations/quintana-roo.
____________________________________________________________________
SAN FRANCISCO CRAB DELIGHTS AT HISTORIC BOUDIN BAKERY

by Bonnie Carroll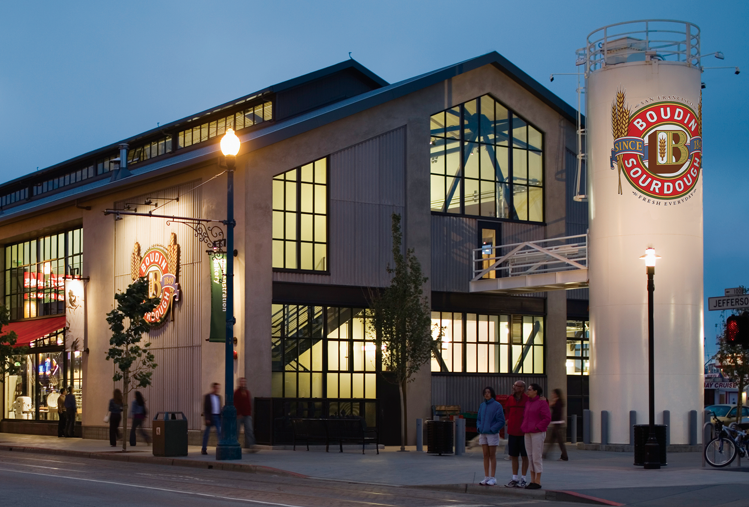 The flagship location of San Francisco's historic Boudin Bakery, is the perfect destination for diners to enjoy this year's Dungeness crab season with its wide variety of unique crab dishes and house-made ingredients, sustainably-sourced and fresh produce, and stunning views of the San Francisco Bay.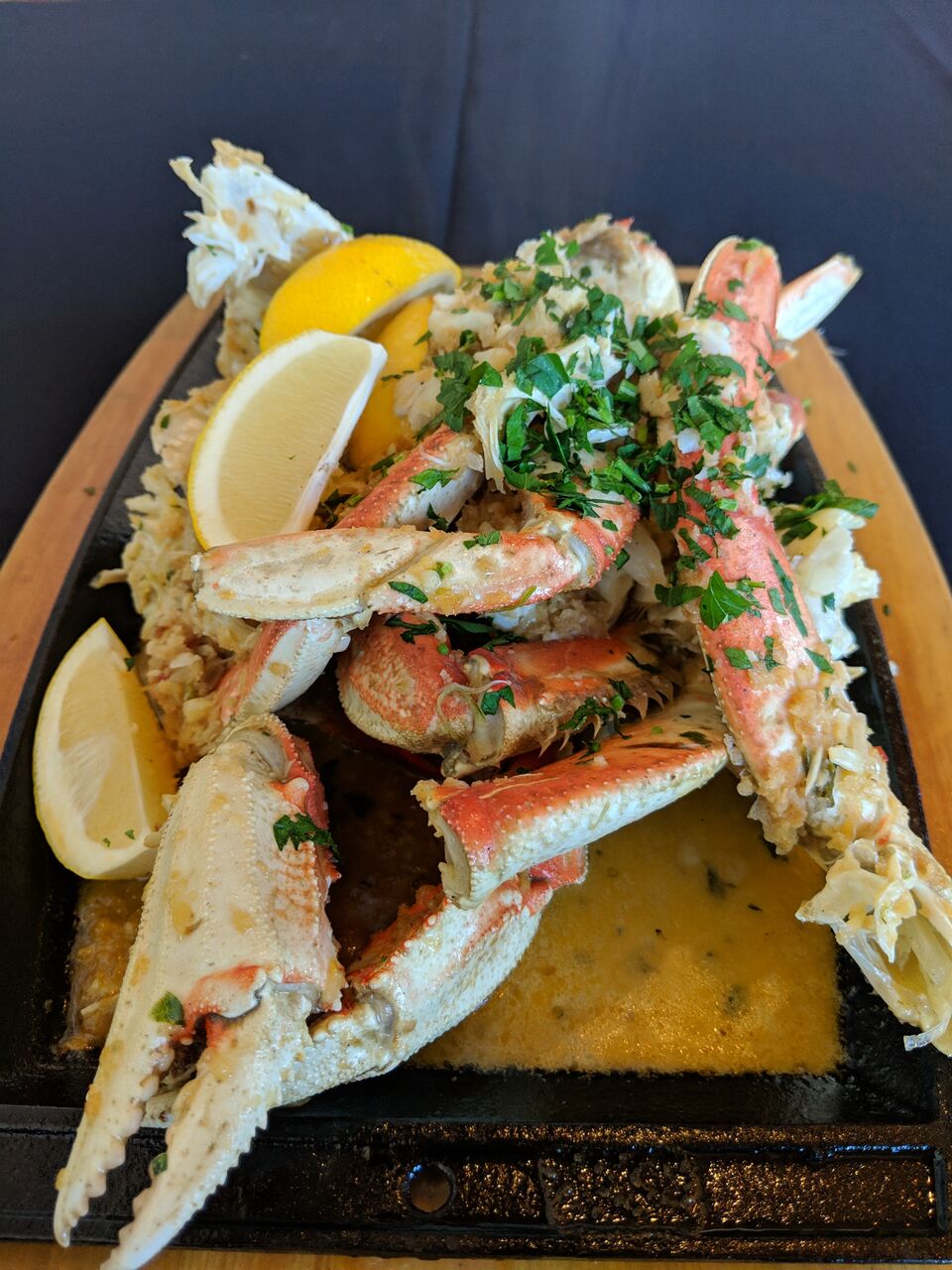 Located in world-famous Fisherman's Wharf, Bistro Boudin is housed on the second floor of Boudin at the Wharf and features quality food in a welcoming, family-friendly atmosphere. Guests can begin their Dungeness crab season experience with the restaurant's crab avocado roll, which includes tomato arrabiatta, balsamic reduction, and petit rainbow greens. Bistro Boudin's expansive menu also features Dungeness crab macaroni and cheese with buttered sourdough bread crumbs, Dungeness crab and shrimp pizza served on homemade sourdough, a refreshing Dungeness crab cocktail served with horseradish cocktail sauce, and a Dungeness crab omelet. Guests can also enjoy Bistro Boudin's take on classic Dungeness crab cakes, which come with roasted corn salad and lemon grass aioli, and its fresh roasted Dungeness whole crab that is served with garlic and butter with orders for individuals, two people or a party of four.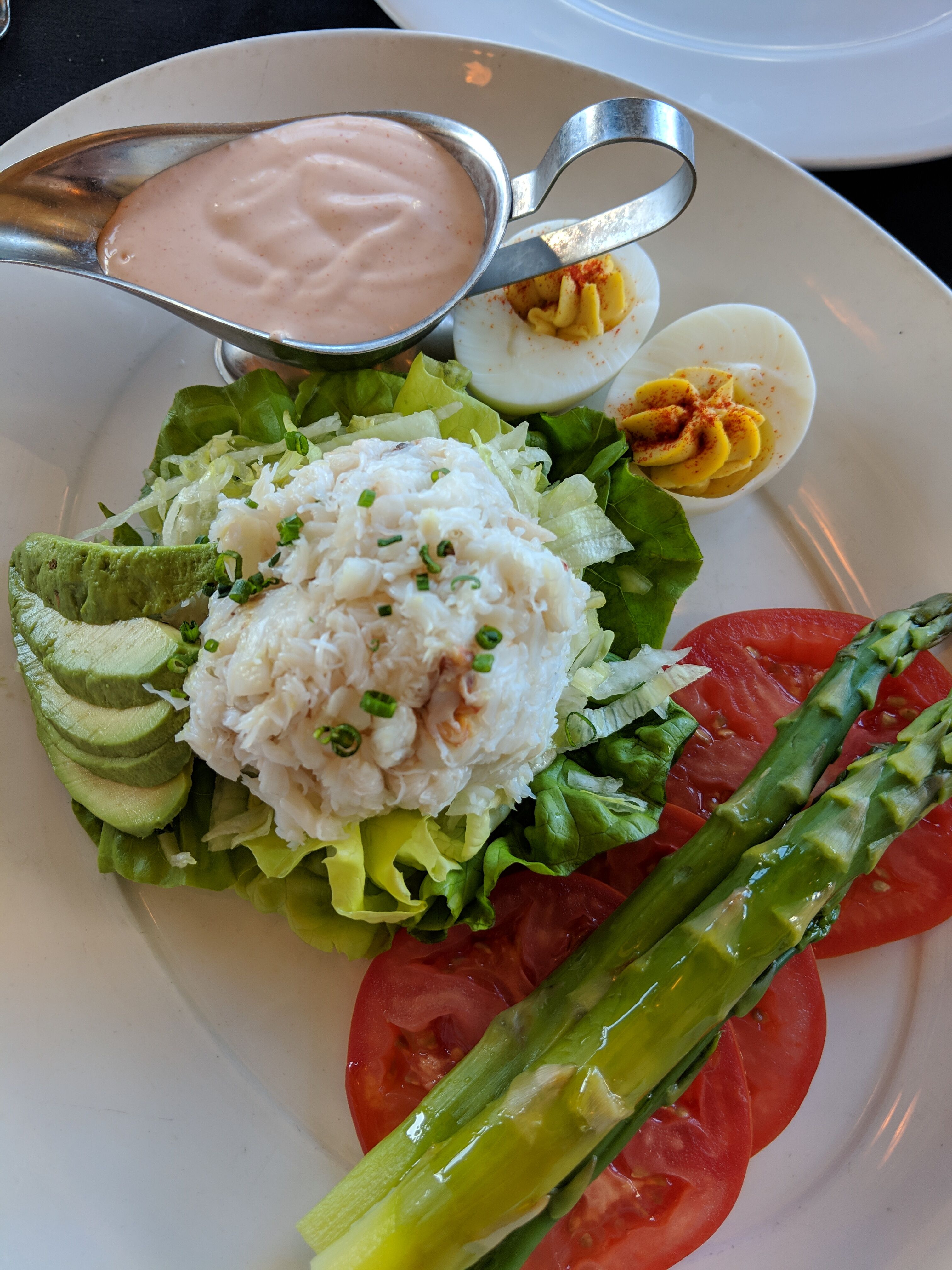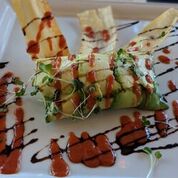 Executive Chef is Misael Reyes, who built his career with Francis Ford Coppola at his restaurant Rubicon, is originally from El Salvador and brings a Central American flair to all of his creations at Bistro Boudin. Diners looking for ocean-friendly, sustainable seafood can feel good about dining at Bistro Boudin, which is a partner of the Monterey Bay Aquarium's Seafood Watch alliance.
In addition to Bistro Bodin, Boudin at the Wharf is home to Bakers Hall Marketplace, a casual café, the historic bakery, and the Boudin Museum & Bakery Tour. Born in The Gold Rush, Boudin Bakery was established in 1849 and is the oldest continuously operating business in San Francisco, a city that has been home to generations of pioneers and inventors.
____________________________________________________________________

Panettone
Panettone is a typical Christmastime sweet from Milan, and as we mentioned above, there's a really sweet story behind its inception.
**Remember to make your starter the day before you mean to make the panettone.
For the Starter
¾ cup of flour
A pinch of natural yeast
1/3 cup cool water
For the Dough
All of the starter
2 ¼ cups flour
¼ cup lukewarm water
2 large eggs
¼ cup or 4 tablespoons, softened butter
1 vanilla bean, slit open
1 tablespoon instant dried yeast
1 ¼ teaspoons sea salt
1/3 cup sugar
½ cup raisins, pre-soaked in rum or Vin Santo even better!
¼ cup lemon or orange naturally candied fruit
¼ cup of crushed almonds, unshelled
¼ cup of crushed pistachios, unshelled
A handful of whole almonds for garnishing, and some coarse sugar
2 tablespoons grated lemon zest, from an unwaxed lemon
Sugar pearls for decorating, if desired
Preparation
Mix together all the ingredients for the starter in a wide mixing bowl. When well mixed, leave to rest overnight.
For the Dough
Combine the starter dough with all of the ingredients for the panettone except the fruit and nuts, and mix and knead them together preferably in a mixer with a hoop or by hand, until the dough is soft and workable.
Allow the dough to rise, covered, for 1 to 1 1/2 hours. It will be light and airy. Gently deflate the dough, and knead in the fruits and zest. Roll the dough into a ball and place it in a paper panettone lining. Cover and let the dough rise until touches the rim, approximately 1 hour. Sprinkle a handful of almonds and coarse sugar over the top, before putting it in an oven preheated to 400°F. Bake for 10 minutes then reduce the oven heat to 350°F and bake for a further 30 minutes or until golden brown. Once baked, remove the panettone from the oven and leave to cool. Decorate with sugar pearls if desired. Slice and serve with a hot cappuccino or a cold bubbly.
---