TRAVEL ADVENTURES  .  .  .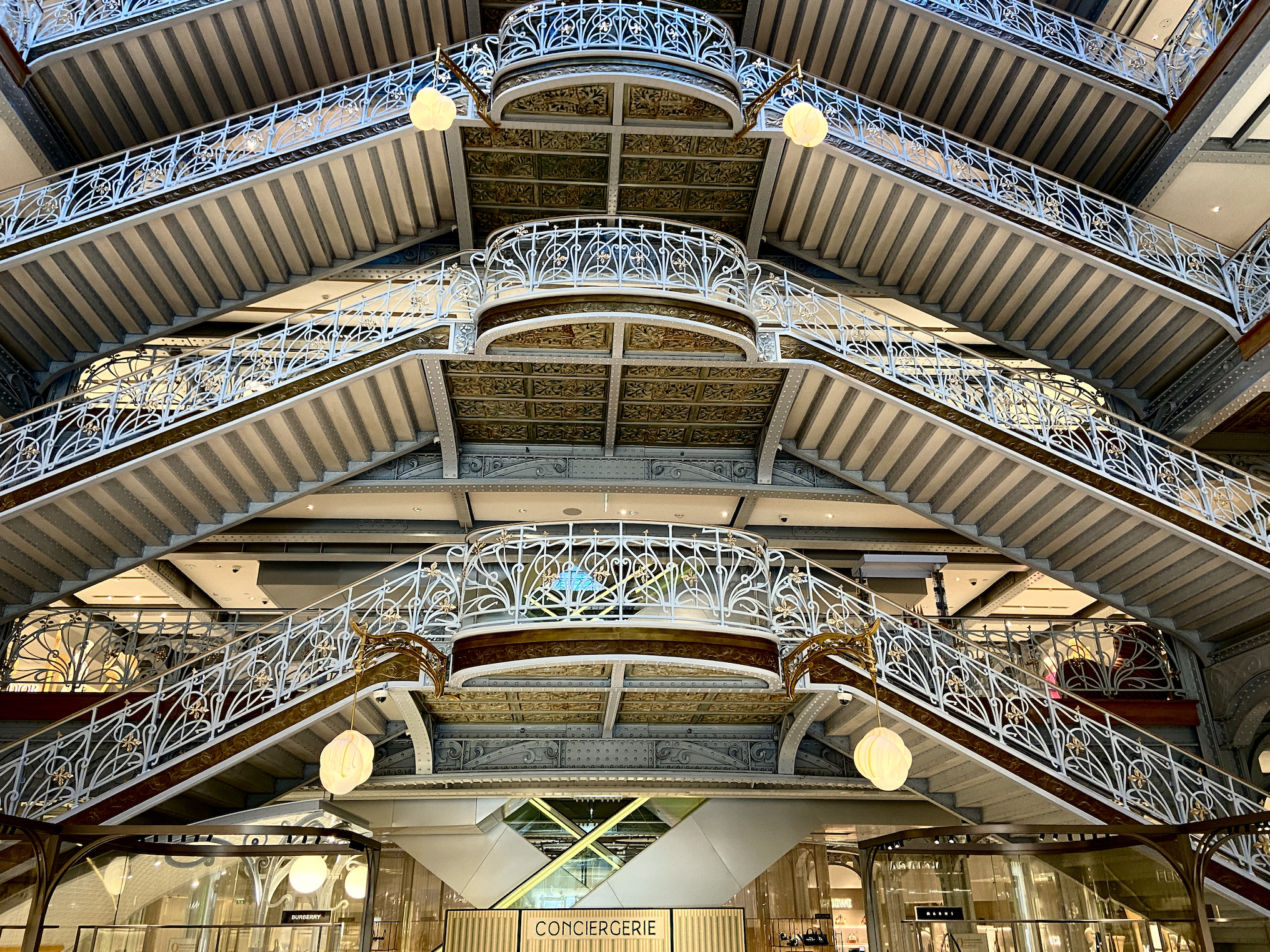 PRESIDENT EMMANUEL MACRON JOINS BERNARD ARNAULT CHAIRMAN OF LVMH MOET HENNESSY LOUIS VUITTON AT LA SAMARITAINE RIBBON CUTTING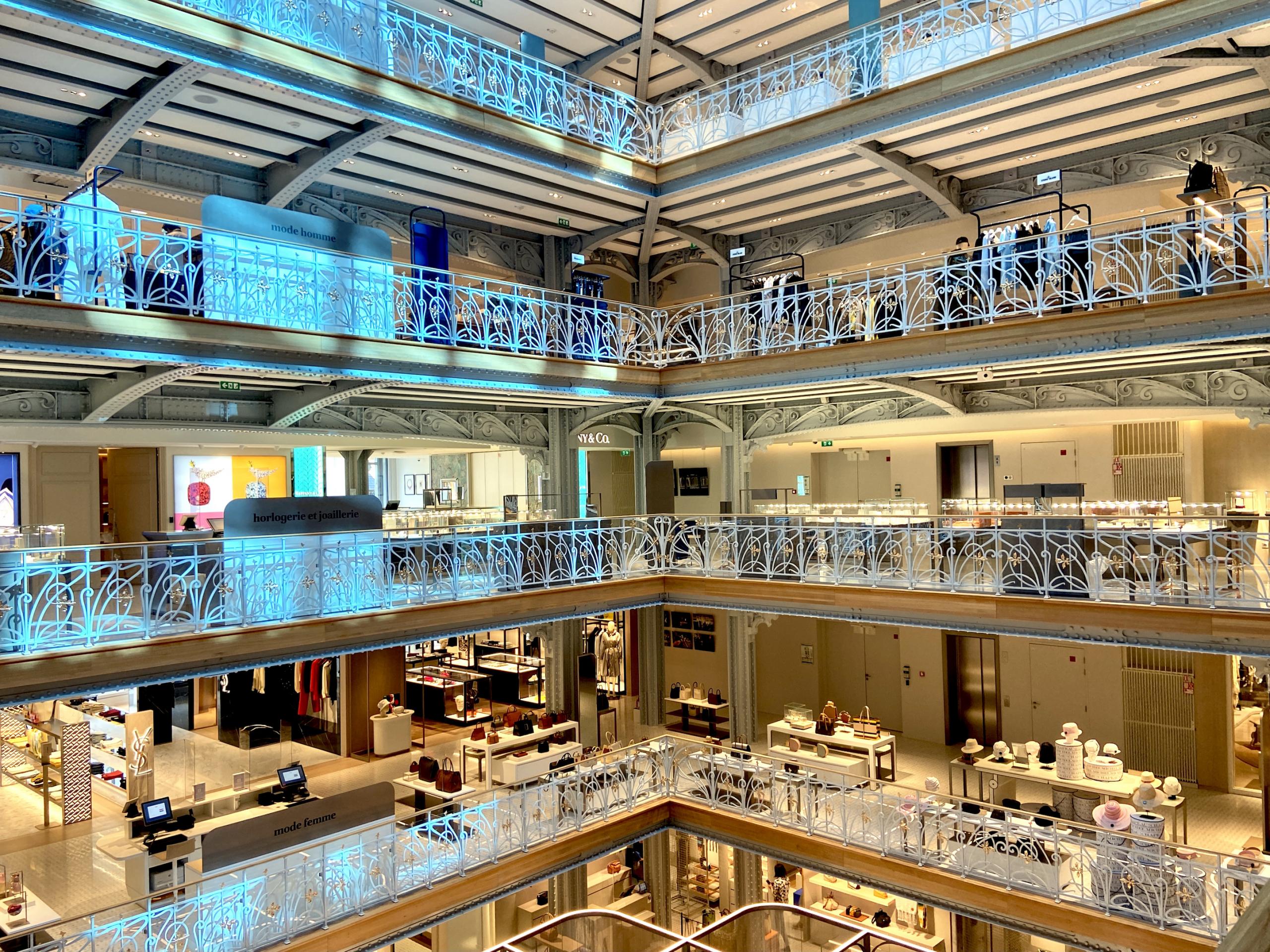 French President Emmanuel Macron joined Chairman and Chief Executive of LVMH Louis Vuitton Moet Hennessy Bernard Arnault at the ribbon-cutting ceremony and dedication on June 22nd for the renovation and re-opening of Samaritaine Paris Pont-Neuf Department Store (founded in 1870) following a sixteen-year closure, where guided tours were given to attendees through the massive space for a glimpse of what store customers could expect upon entering. 
The luxury group LVMH, carried out the 750 million-euro ($894 million) renovation and originally intended to reopen last April, until the pandemic altered those plans. The iconic property, the new Samaritaine Paris Pont-Neuf department store was inaugurated June 22, 2021 and opened to the public on June 23.
Nestled between the river Seine and the Rue de Rivoli on the right bank, La Samaritaine, known for its Art Deco and Art Nouveau details, spreads over some 20,000 square meters (215,000 square feet), surrounded by a wavy contemporary facade designed by the Japanese architectural firm SANAA.
"We expect it will take one or two years for tourists to really return," Eleonore de Boysson, regional president for the unit that houses La Samaritaine, said at a press conference. In the meantime, "we want Parisians to reclaim La Samaritaine," she said.
The new incarnation comprises building sections from three eras with art installations. Champagne is a recurring theme in the store on display as art and via a designer collaboration between Moët and Ambush. The original shop opened in 1870 and grew into a rambling Art Nouveau building built by Frantz Jourdain showcasing a massive glass roof. The new construction stretches the complex to Rue de Rivoli, and the massive scale required naming sections according to the street they were closest to.
While Covid-19 is in retreat in France and the government has lifted many restrictions, the grand relaunch comes at a difficult moment for many retailers. In pre-pandemic times, the French capital experienced 10 million tourists each summer, but believe they may get only half that number this year, according to guestimates from the Paris Tourism Office.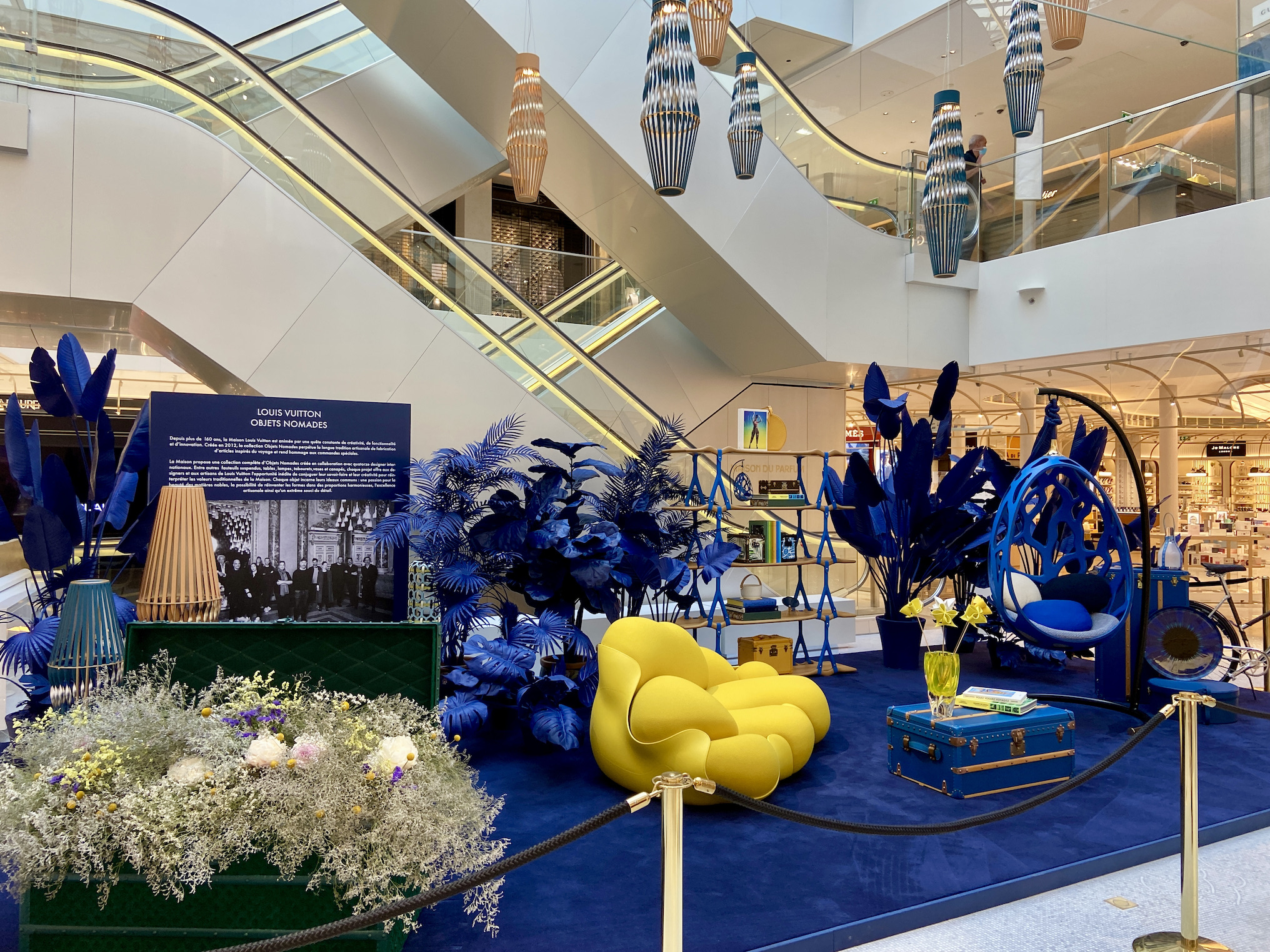 600 brands are carried by Samaritaine, and the assortment of names heavily resembles Le Bon Marché's and the new Galleries Lafayette Champs-Elysees collections. A yellow-branded plaque next to exclusive store brands and yellow ribbons on exclusive styles indicate exclusive brands. Visitors will drink and dine at Voyage, a bar and restaurant located on the top floor, featuring a lovely natural light atrium. Chefs in residents will create gourmet menus. The beauty section offers spa services at Cinq Mondes, where a one-hour session starts at 116 euros.
The Cheval Blanc hotel with 26 rooms and 46 suites is set to open Sept. 7, with prices starting at 1,150 euros a night. A daycare center, 15,000 square meters of office space and 96 social housing units also form part of the complex.                                                                                                                                                             LBN
____________________________________________________________________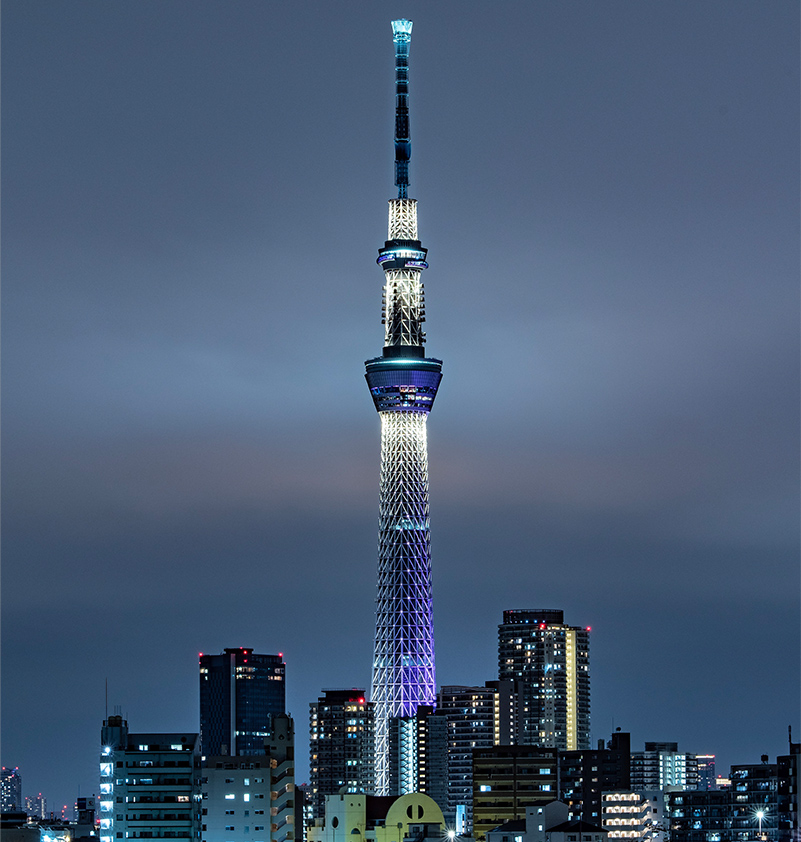 TOKYO SKYTREE – Café, Restaurant & Shops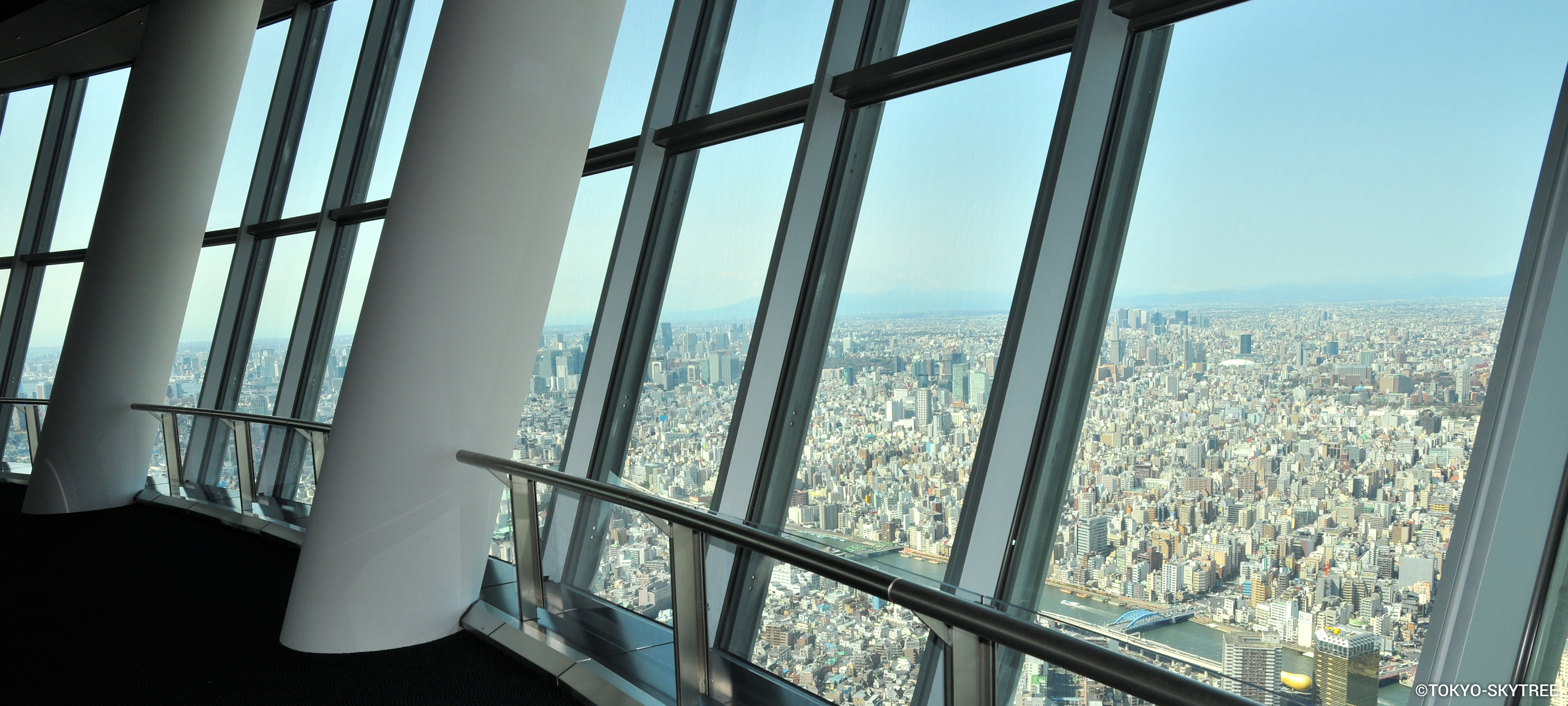 BEST WAY TO ENJOY TOKYO VIEW FROM THE TOP
This area was a bustling entertainment and shopping district during the Edo period. It still retains many spots that exude Japanese culture, such as Sensoji Temple and Nakamise-dori Street, and is always filled with visitors from inside and outside Japan. The area has become even more vibrant as a district fusing tradition and innovation, thanks to the birth of Tokyo Skytree®, the world's tallest radio tower, and Tokyo Solamachi®, a huge commercial facility blending Japanese tradition with the latest trends.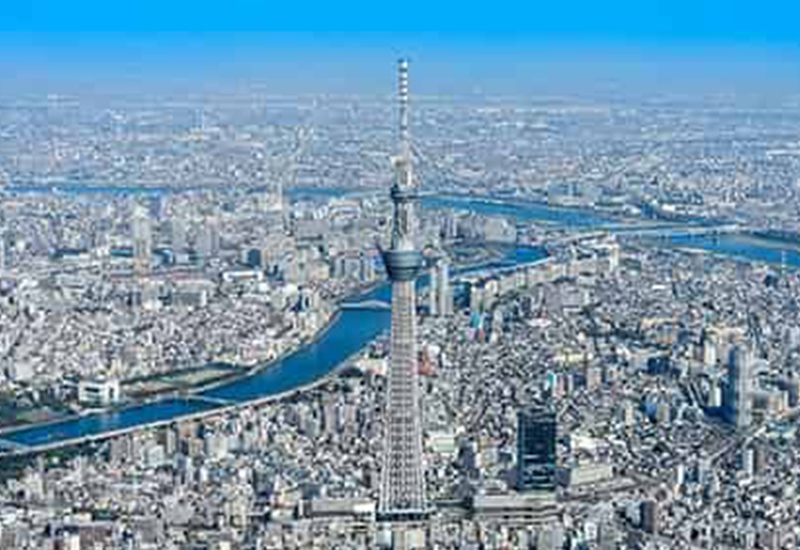 Tokyo Skytree Ticket has been created specifically for foreign tourists!
For International Visitors:
Skip the regular ticket lines for faster, smoother access to the observation decks. No reservation needed, this is the perfect choice for visitors during peak times! Fast ticket prices do not change based on the day.
Valid only for International visitors who present their passport or other ID for verification. (The fast service is also available for international citizens who currently reside in Japan and for groups containing both international and Japanese guests)
Express entry is only available for the elevator going to the main observation deck on Floor350. When visiting the upper deck on Floor450 or returning to the ground floor, please join the regular line for the elevators.
Please purchase the tickets once everyone in your group has assembled. After purchasing the tickets, you may enter the venue. Tickets cannot be purchased in advance or on another person's behalf.
HOURS    10:00–21:00  LOCATION TOKYO SKYTREE 4th floor west entrance
 https://www.tobu.co.jp/en/cp/tokyoskytreetown/skytree/
Admission is free of charge for children age 5 or younger, and for 6-year-olds who have not yet started elementary school. The "Age 6–11" rate applies for 12-year-olds who are still in elementary school, and the "Age 12–17" rate applies for persons age 18 or older who are still in high school.

Prices shown in parentheses ( ) are for persons with disabilities. Persons who hold a Disability Certificate (shogaisha techo) or other eligible certificate, and persons accompanying (one accompanying person allowed per certificate holder) them are eligible for these prices. Please show your Disability Certificate when purchasing tickets (photocopies are accepted).

The persons with disabilities discount is not available when purchasing a Fast Skytree Ticket.

The sale of combination tickets may be temporarily stopped during busy periods (when long, winding queues are present).

Please confirm ticket prices for each day using

the ticket calendar

.
Costs:
Ticket type

Weekdays

Age 18 or older

Age 12–17

Age 6–11

TOKYO SKYTREE Combo ticket Floor350+450

Weekdays

¥3,100(¥1,550)

¥2,350(¥1,200)

¥1,450(¥750)

Holidays

¥3,400(¥1,700)

¥2,550(¥1,300)

¥1,550(¥800)

TOKYO SKYTREE TEMBO DECK Floor350

Weekdays

¥2,100(¥1,050)

¥1,550(¥800)

¥950(¥500)

Holidays

¥2,300(¥1,150)

¥1,650(¥850)

¥1,000(¥500)

TOKYO SKYTREE TEMBO GALLERIA Floor450

Weekdays

¥1,000(¥500)

¥800(¥400)

¥500(¥250)

Holidays

¥1,100(¥550)

¥900(¥450)

¥550(¥300)

Ticket type

Every day

12 years old and over

Age 6–11

Combo ticket Floor350+450

¥4,200

¥2,100

Single ticket Floor350

¥3,200

¥1,600
Fast Skytree
Ticket
These tours take you to the outdoor SKYTREE TERRACE, located at a height of 155 meters (509 feet). There you can look out across Tokyo directly with your own eyes, rather than through the tower's glass windows.
Skybar Café offers amazing views over a bevy of juices, soft ice creams, unique dessert vinegar drinks, matcha latte, Green tea with ginger, corn dogs, rolls, cocktails and non-alcoholic beer items.
634 MUSASHI Restaurant offers Edo Chic and French Cuisine, which features Japanese tastes using French techniques. Guests may enjoy dinner enjoying breath-taking views of the city. No children under 9 allowed during dinner house. Dinner Menu includes items such as those listed below:
下記の中から一品お選び下さい
Please choose one dish from here
〈Viande -肉料理-〉
蝦夷鹿のロースト 2種ベリーソースで
Roasted venison two kinds of berry sauses
又は
or
〈肉料理 -限定- +3,025円(税サ込)〉
長崎牛サーロインのポワレ 有馬山椒のソース
東京サラダと季節の野菜添え
Sauteed "Nagasaki Beef Sirloin" Arima sansyo sauce
Seasonal vegetables and "TOKYO salad"
<Limited + ¥3,025(included 10% tax and 10% service charge)>
又は
or
〈肉料理 -限定- +4,840円(税サ込)〉
山形牛フィレのポワレ 有馬山椒のソース
東京サラダと季節の野菜添え
Sauteed "Yamagata Beef Fillet" Arima sansyo sauce
Seasonal vegetables and "TOKYO salad"
<Limited +¥4,840 (included 10% tax and 10% service charge)>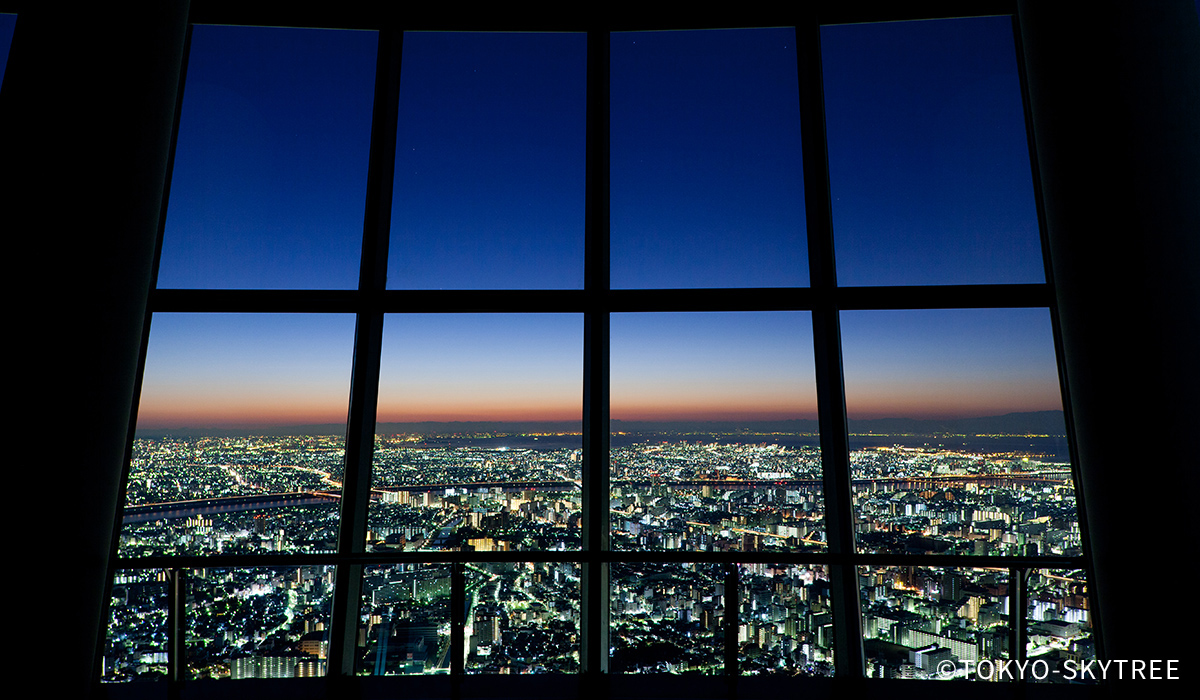 ____________________________________

Cannes rejuvenated and ever more surprising

Let's get back to business !

New approach, new offer.
An unprecedented one hour FLASH digital event to discover Cannes.

Cannes My Way
Season 1 - Episode 1

Create your own holiday scenario !

Register Here and start your journey.
---