Travel
Significant Events
VIA DEI CONDOTTI, 10
BVLGARI FLAGSHIP STORE SINCE 1905
When Sotirio arrived in Rome in 1884, he was able to depict within the Eternal City the well known classical beauty of his country, Greece. But what most struck him was the magnificence and the greatness of those simple lines turning into much more sophisticated and articulate ones. Even more beautiful.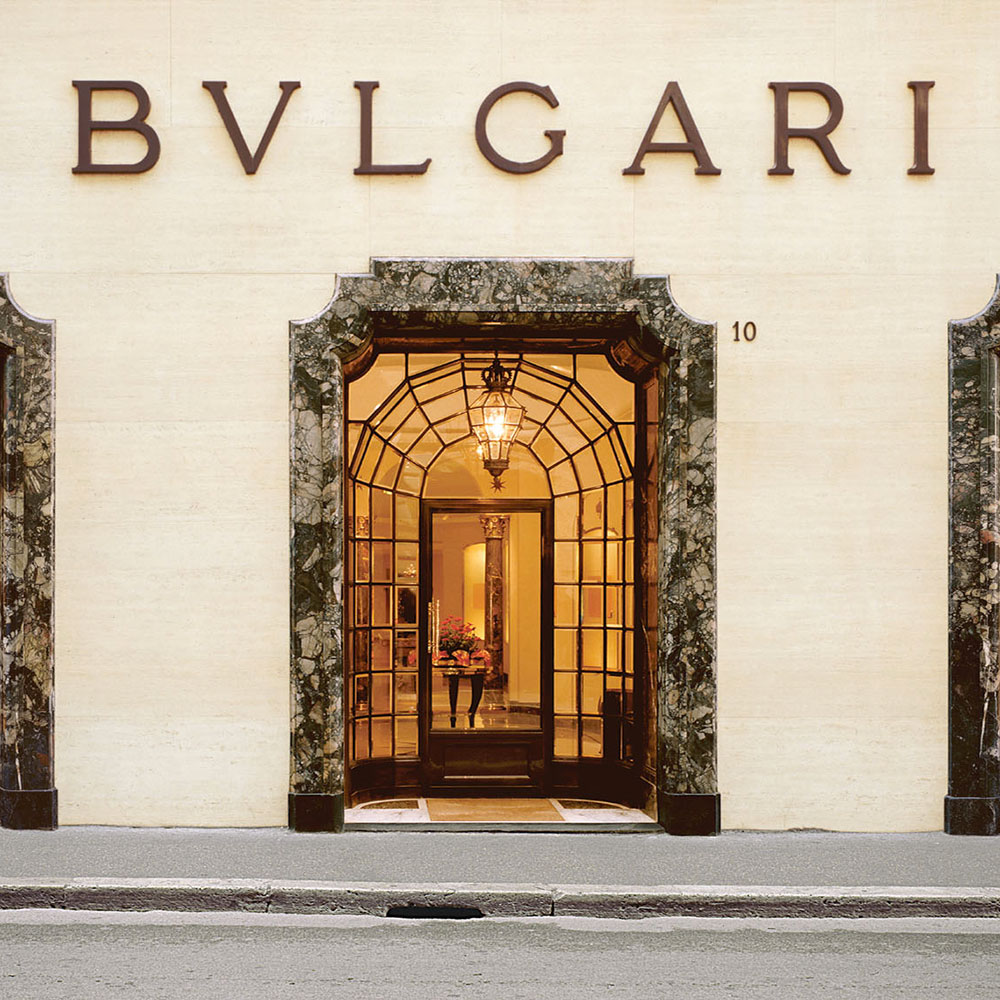 BVLGARI Rome Celebrates 130th Birthday
Here, in the most charming and romantic setting at the foot of the Spanish Steps, he decided to open his stores. It was because only this was the perfect place to best express art, which founds its philosophy on beauty.At the beginning of Via dei Condotti, number 10 , he found two suitable buildings, and the two ground floors become the location of his third store since the brand's launch in 1905, soon turning into the first store in terms of importance.His taste and creativity were also essential to characterize the facade: a large central window and two pairs of windows on both sides allowed his creations to utterly draw the attention of passers-by, attracted by the glitter of the precious silverware displayed. The Art Nouveau sign "Old Curiosity Shop – Naples, Lucerna, St Moritz Bad" and the sign "S. Bulgari" finished the facade.
As the number of customers increased, demand grew, and fame exploded, it was crucial to renovate the store's entrance. Thus, in the early 1920s, two major transformations occurred. The words "Old Curiosity" were removed, the store opened under the big sign S. Bulgari, and its windows featured an increasing number of High Jewelry pieces.The success of Bulgari's jewels increased day by day, so much so that some customers entered the store right after reading newspaper articles praising the fabulous diamonds and marvelous pearls set in bracelets and necklaces.But it was in 1933 that the most important change took place in the store. Giorgio and Costantino Bulgari decided to significantly extend space.The ground floor of the building next door was purchased, and Sotirio's sons turned to Florestano di Fausto, world-renowned architect , who was assigned the task. First of all, he unified the three buildings, and the symmetrical and majestic entrance was framed with green African marble, like the windows on its sides. The final touch: above the central door the brass label BVLGARI was placed, with the V recalling ancient Roman epigraphy and Italian architecture of the time.
 _____________________________________________________________________

NOBU HOTEL CAESARS PALACE NAMED TOP HOTEL OPENING IN NORTH AMERICA IN 2013 BY LUXURY TRAVEL ADVISOR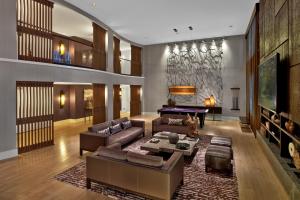 As its milestone one-year anniversary approaches, the world's first Nobu Hotel Restaurant and Lounge Caesars Palace Las Vegas has been awarded honors as the Top North America Hotel Opening in 2013 by Luxury Travel Advisor - the premier resource for luxury travel agents worldwide.
Every year, Luxury Travel Advisor's Awards of Excellence spotlights suppliers that deliver outstanding experiences and provide top-notch service around the world. 
 "It has been our goal since day one to provide our guests with an interpretation of the Nobu-lifestyle in a hotel setting that exceeds expectations. We are thrilled to discover that the hard work on behalf of so many has resulted with this award as it further validates the vision. What a fantastic way to mark our first anniversary," said Gigi Vega, vice president and general manager of Nobu Hotel Caesars Palace.
In its inaugural year, the world's first Nobu Hotel, Restaurant and Lounge Caesars Palace has garnered additional praise and accolades for its originality, distinctive design and attention to service and detail. From being named one of the Hottest New Hotels of 2013 by CNN Travel to being included among luxury's 25 Most Innovative Brands by Robb Report, the Nobu Hotel Caesars Palace has truly had a remarkable first year.
 "This year's Awards of Excellence winners signify that ultra-luxury suppliers continue to exceed traveler expectations through service paramount to the best the industry has to offer." remarked Ruthanne Terrero, vice president of content and editorial director for Questex Travel Group.
An impressive collaboration between Caesars Palace, Chef Nobu Matsuhisa and Nobu Hospitality primary shareholders, actor Robert De Niro and Hollywood film producer Meir Teper, the first-ever Nobu Hotel features 181 rooms and 18 luxury suites and includes the world's largest Nobu Restaurant and Lounge. The unique boutique property brings a new level of luxury, culture, sophistication and great cuisine to Las Vegas. To further mark its milestone anniversary, Nobu will soon debut the crown-jewel of the property – the impressive 10,300 square foot Nobu Villa. The ultimate sky-top villa, the Nobu Villa is luxurious and sumptuous yet relaxed and modern.
 About Nobu Hospitality
 Recently named one of luxury's 25 Most Innovative Luxury Brands by Robb Report, Nobu Hospitality is ranked among an elite selection of global luxury hospitality brands.  The natural growth of the Nobu luxury brand built on service, image and hospitality, offers the complete spectrum of hotel and restaurant management for unique projects around the world.  With operations spanning five continents, the Nobu brand thrives in the world's capitals as the destination lifestyle experience.  The first Nobu Hotel opened in 2013 as a boutique hotel within Caesars Palace Las Vegas and was subsequently named one of the Hottest New Hotels of 2013 by CNN Travel.  In 2014, the Nobu Hotel Riyadh – a member of Leading Hotels of the world and the Nobu Hotel City of Dreams Manila will open followed by the Nobu Hotel Eden Roc Miami Beach and Nobu Hotel Chicago amongst other global locations. Nobu is strategically focused on further expanding its global portfolio of Nobu Hotels through a solid development pipeline.www.NobuHospitality.com
_________________________________________________________________
BIG 10th Anniversary Celebration for Redding, CA's 
Sundial Bridge     
 CELEBRATE 10 offers two weeks of concerts, flash mob dance performances, fly fishing demonstrations, Summer Solstice events and activities, kicking off with a thrilling performance by world renowned 
BANDALOOP dancers dancing from the Sundial Bridge.
Photo by Corey Rich
They say go big or go home, and Redding California's Sundial Bridge CELEBRATE 10 event is just that: BIG!  From June 20th through July 4th 2014, CELEBRATE 10 offers visitors and locals a plethora of activities, concerts, events, performances, and a Freedom Celebration finale on our nation's birthday, all to celebrate the 10th Anniversary of the world's only working Sundial Bridge in BIG style.     
Opening night, BANDALOOP  dance company will create a site-reactive vertical dance celebrating the Sundial Bridge, seamlessly weaving dynamic physicality, intricate choreography and the art of climbing. Celebration highlights include a family-friendly float on the river and an evening concert at the Redding Civic Auditorium by a major national recording artist. Special Turtle Bay activities and exhibits, as well as free nightly concerts at the outdoor Riverfront Amphitheater, will fill the two-week celebration with fun for everyone.  Redding's annual Freedom Festival will close out CELEBRATE 10 festivities on July 4th with fireworks, more music, and some thrilling surprises.
Sundial Bridge
Since opening on July 4, 2004, the bridge has become one of the most popular tourist attractions in the area. It crosses the Sacramento River linking the north and south campuses of Turtle Bay Exploration Park, serving as a downtown entrance for Redding's extensive Sacramento River Trail system. Turtle Bay Exploration Park, City of Redding, The McConnell Foundation, Redding Civic Auditorium and Visit Redding are partnering sponsors for this unprecedented celebration of the world-famous bridge.
Award-winning Spanish architect and engineer Santiago Calatrava conceived Sundial Bridge's unique design, after seeing the spectacular location in which it would reside. The support tower of the bridge forms a single 217 foot mast that points due north at a cantilevered angle, allowing it to serve as the gnomon of the sundial. The bridge's shadow is cast upon a large dial to the north and is exactly accurate on the summer solstice every year. Calatrava's other notable designs include churches, museums and bridges throughout the world as well as the Athens Olympic Sports Stadium showcased at the 2004 Games in Athens, Greece.
Besides being a functional work of art, Sundial Bridge is also considered a technical marvel. The cable-stayed structure's 217 foot gnomon was constructed using 580 tons of steel. The deck is made up of 200 tons of glass and granite and is supported by more than 4,300 feet of cable. Stabilized by a steel truss, the structure rests on a foundation of more than 115 tons of steel and 1,900 cubic yards of concrete. The majority of the bridge's $23 million cost came from The McConnell Foundation, a private, independent foundation established in Redding in 1964.
CELEBRATE 10 - Schedule of Events
June 20, 2014     Opening night of BANDALOOP at Sundial Bridge    
June 21, 2014
Summer Solstice activities around Sundial Bridge
Evening performance of BANDALOOP    
June 22 - 25, 2014
Nightly CELEBRATE 10 Concert Series at Riverfront Amphitheater sponsored by Shasta County Arts Council    
June 27, 2014 
Sundial Bridge LED Light Show    
June 28, 2014  
Sundial Splash Community River Float event
Concert at the Redding Civic Auditorium   
June 29 - July 2, 2014              
Nightly CELEBRATE 10 Concert Series at Riverfront Amphitheater sponsored by Shasta County Arts Council    
July 4, 2014      
Freedom Festival (with many exciting enhancements)
Other events include: docent-led Sundial Bridge tours, a sidewalk chalk art contest, fly fishing demonstrations, flash mob dance performances, and more.  Turtle Bay will also unveil new Sundial Bridge exhibits in the museum and at Sundial Bridge Plaza.  These will include Sundial Bridge design and construction documents, photos, films and mobile technology that will tell the story of the Sundial Bridge on smart phones and other handheld devices.   Please check back often for updated CELEBRATE 10 information.
About Redding California
Sundial Bridge is just one of the many tourist attractions in the northern California city of Redding, which offers visitors every outdoor adventure imaginable from snow shoeing to paddle boarding. Known for beautiful streams, rivers, and lakes, Redding is 4th on Forbes' Magazine's list of the nation's top 10 trout fishing towns and is the only west coast city to make  the list. Redding's hundreds of miles of walking, biking, hiking, and equestrian trails are so picturesque, the San Francisco Chronicle declared it "the gem of the US trail system." Redding boasts more than 200 sunny days each year for residents and visitors to enjoy its many delights.

For more information and regular event updates visitwww.Celebrate10.com.
________________________________________________________________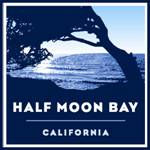 THE HALF MOON BAY COASTSIDE CELEBRATES THE OPENING OF THE HIGHLY ANTICIPATED DEVILS SLIDE TRAIL ALONG CALIFORNIA'S FAMOUS RT. 1
After one year of restoration and two million dollars, visitors to the 
Half Moon Bay Coastside
 will now be able to enjoy the
Devil's Slide Trail
 opening today at 1 p.m. Located just 20 minutes south of San Francisco between the city of Pacifica and Montara, this spectacular 1.3 mile area of Rt. 1 stretches along the cliffs overlooking the Pacific Ocean.  
Hikers, cyclists, equestrians and nature lovers will enjoy three overlook sites on the Devil's Slide Trail, complete with benches and observation scopes allowing visitors to explore some of California's most dramatic coastline. Ideal for observing a wide range of marine life, the area is home to harbor seals, bottlenose dolphins, sea lions, northern elephant seals and humpback, grey and killer whales. 
Visitors will also see interpretive panels detailing the history, geology and animal and plant features of the area. Dogs are permitted on a six-foot leash. Informational kiosks and pet stations are located at the north and south trailheads. 
The Devils Slide Trail is a segment of the California Coast Trail, which will eventually allow visitors to explore 11 miles of the California coast, from Mori Point in Pacifica to Pillar Point north of Half Moon Bay. 
About the Half Moon Bay Coastside
The Half Moon Bay Coastside is a charming seaside respite located approximately 35 minutes south of San Francisco. Nestled between the Santa Cruz Mountains and the Pacific Ocean, this breathtaking region consists of four distinct areas - the North Coast, Half Moon Bay, the South Coast and the Redwood Region. Featuring the best of Northern California all in one place, visitors will enjoy miles of white sandy beaches, redwood forests, a historic downtown filled with local artisan shops, beautiful state parks, fields of wild flowers, and trails along ocean bluffs and mountain ridges as far as the eye can see. A sampling of activities includes horseback riding on the beach, farm fresh dining, shopping, biking, hiking and world-class golfing and surfing.
For more information on Half Moon Bay, download Half Moon Bay's free app
iCoastside
, visit 
www.visithalfmoonbay.org
 or call (650) 726-8380
___________________________________________________________________
Museum News & Exhibitions
CALLING ALL ARTISTS - REGISTER TODAY!
From Dusk 'til Drawn: 24-Hour Drawing Rally

Community Event and Fundraiser: Friday, April 25, 5 pm
Saturday, April 26, 5 pm
Museum of Contemporary Art Santa Barbara
FREE TO DRAW with registration by April 4.
Artist Reception: Saturday, April 26, 4 - 6 pm
Sign up today and register to draw with artists of all ages for any length of time throughout the 24 hours (Prior registration is required to draw).
MCASB is pulling an all-nighter for this 5th annual 24-hour drawing marathon. In the past four years, over 400 artists have participated, and $9500 has been awarded to drawers for their efforts. Artists will once again work side-by-side with dabblers, providing a rare drawing laboratory for creating, participating in a community-wide art experience. Draw next to local contemporary art luminaries as well as students, community leaders, and others! Throughout the event, completed works will be sold to the public at one of four prices ($25, $75, $150, and $300, plus tax), and proceeds will be divided between the participants and MCASB. Drawing is broadly interpreted, and artists of all disciplines, skill levels, and ages are encouraged to join.
An artist reception and final opportunity to purchase artwork will close out the event on
Saturday, April 26, 4-6 pm
 at MCASB. Prospective drawers may register for any length of time throughout the 24 hours by emailing Antara Hunter at
development@mcasantabarbara.org
 by 
Friday, April 4
. For more information, visit our
website
 or call 805.319.7980.  
---