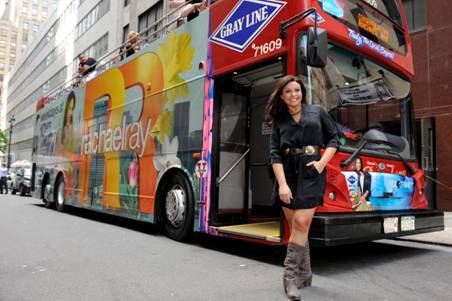 Gray Line New York, NYC's premier tourism expert, launched its "Ride of Fame" bus dedication series today by honoring Emmy award winning TV personality, Rachael Ray as the inaugural dedicatee. Both Gray Line New York and Rachael Ray hosted a ribbon-cutting ceremony in front of the Rachael Ray studios to celebrate this inauguration, ending with Ray taking a ride with 50 of her fans, a top her very own red double-decker bus. 
---
The Kapalua Villas Takes Guests the Extra Mile with New HawaiianMiles Promotion
With rates starting at just $209 for a Gold Villa, frequent Maui visitors will be on cloud nine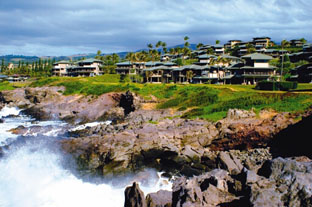 Travelers staying at The Kapalua Villas can now earn 150 Hawaiian Airline miles while they sleep. This new promotion provides guests of The Kapalua Villas with 150 Hawaiian Airline miles for each night at the resort, for one person, per paid room. Guests staying three nights or longer will receive 2,000 bonus miles in addition to the 150 per night, totaling 2,450 miles for one long, three-day weekend getaway.
"With this new program, guests staying at The Kapalua Villas can quickly and easily earn miles towards their next trip to the islands – all while soaking up Maui's spectacular views in world-class accommodations," said Dina McCallion, director of sales - Maui, Outrigger Condominium Collection. "After a retreat at The Kapalua Villas, many of our guests can't wait to return; this great promotion makes jetting back to Maui a breeze!"
Guests looking for an elevated experience will want to plan a stay in The Kapalua Gold Villas, the company's new brand standard. Starting at $209 per night for a one-bedroom Villa, guests will enjoy Gold Villa guest-amenities and services including, a welcome amenity upon arrival, nightly turndown service, daily newspaper Monday through Friday, as well as robes and slippers.
The Kapalua Villas are part of Outrigger Hotels & Resorts' deluxe condominium collection, which offers hotel-style hospitality with all the comforts of home. The Kapalua Villas recently joined the Outrigger family of hotels and resorts and offers daily maid service, full kitchens, laundry services, as well as air conditioning for total comfort. Rooms are available in one-, two-, or three-bedroom Villas, offering grand views of the ocean and fairways.
For reservations or information, call your preferred travel professional or The Kapalua Villas at 1-800-545-0018 within the U.S., Guam and Canada. Elsewhere call (808) 665-9137 (long distance charges apply). For online information or reservations, log on at www.kapaluavillas.com or email reservations@kapaluavillas.com.
---
AVOID BACK PAIN WHEN FLYING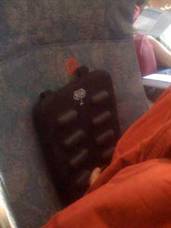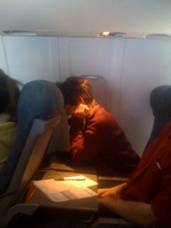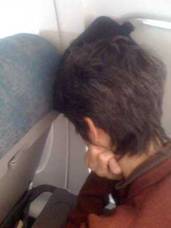 Traveling in an airplane no longer has to be painful or uncomfortable. According to Esther Gokhale, creator of the renowned Gokhale Method for pain-free living and author of 8 Steps to a Pain Free Back, while all airplane seats has a curvature that forces the spine into an uncomfortable C-shape, there are steps one can take for a pain-free ride.
These simple tips protect the spine and reduce muscle tension during an airplane flight:
·         Fill the C: The concave shape of airline seats puts pressure on the spinal discs and is the starting point for muscle tension. Fill the lower part of your seat with pillows, blankets, sweaters, or a Stretchsitcushion to create a flat plane along which you can lengthen your spine. 
·         Hiphinge Forward: You can avoid the C-shape altogether by hiphinging forward. Use your hands to support your head with your elbows resting on the open tray. You can adjust the placement and height of your hands to provide a gentle stretch in the neck.
·         Support Your Head: One of the best ways to rest or sleep on a flight is to lengthen your spine and support your head against the seat in front of you. If you are lucky enough to be in a window seat, you can find even more support in the corner between the seat in front of you and the wall of the airplane. Be sure to use a Stretchsit cushion, blanket, pillow or sweater to cushion your head.
Esther Gokhale, pain specialist and author of 8 Steps to a Pain-Free Back, is creator of the popular Gokhale Method, which takes an anthropological approach to pain free living by getting to the root cause of the pain, which involves how we sit, sleep and walk. Without anti-inflammatory medication, muscle relaxants, physical therapy or surgery, the Gokhale Method can relieve back pain and other forms of pain immediately – and for life.
---
GO AIRLINK NYC LAUNCHES AROUND-THE-CLOCK SERVICE

24-hour, 7-day airport transportation and customer services available to tackle last minute travel changes!
GO Airlink NYC, New York City's premiere share-ride airport transportation and services company announced today that its industry-leading airport transportation service and state-of-the-art reservations call center will operate on a 24-hour, seven-day basis, beginning Sunday, May 2nd.
As a member of the New York Airport Service Group, one of New York City's largest and most complete operators of ground transportation, GO Airlink NYC's new dedicated service will allow travelers the flexibility, convenience and ease-of-mind when planning their journey.
According to Mike Booker, GO Airlink NYC's General Manager, "We are expanding our service hours in response to the growing demand for our service.  With the growth in internet bookings, expansion of the network of New York City hotel concierges and tour desks offering our service and the increasing volume of repeat clients, we want our customers to know that we are available whenever they require quality airport ground transportation".
Discount tickets are available when purchased online at www.GOAirlinkNYC.com.  For more information call 212-812-9000.
About GO Airlink NYC:
GO Airlink NYC operates a large fleet of modern, 10-seat vans with separate luggage space, air-conditioning/heating, driver two-way radio dispatch, customer assistance in every terminal at John F. Kennedy International Airport, LaGuardia International Airport and Newark Liberty International Airport. 
In addition to share-ride service, GO Airlink NYC also operates a fleet of new, modern, 6-passenger SUVs for private transfers and local service in the New York City area.  The company also arranges complete group services in a fleet of vans, SUVs, motor coaches and double-decker buses, including guides in any language, tickets to NYC attractions, dining programs, tickets to theater and sporting events, harbor cruises, helicopter tours and any other service required by groups.
The Bishop's Lodge Goes Dynamo
Guests of the famed Bishop's Lodge Ranch Resort and Spa in Santa Fe, New Mexico who are both fitness-minded and sensitive to the environment can now tone up while doing their bit to lessen the Lodge's energy dependence. 
In the Lodge's fitness room is a 'Team Dynamo', a full body cardio machine that uses the rotary motion of arms and legs working together to produce grid tied electricity.   Looking like your standard stationary bikes, the two machines that make up a Team Dynamo utilize a proprietary generation system called FIG (FireWheel Inter Grid) that simply plugs into a standard electrical outlet.  The electrical power generated by the cyclists then slows down the building's electrical usage.
"An elite cyclist can put out 300 watts of power for up to an hour and the typical gym person will average 70-150 watts," says Mike Taggett, a former river guide who created Chums, the incredibly successful cotton sunglass retainers.  A self-described 'tinkerer', Taggett sold Chums in 2001, and for the last several years has devoted himself to perfecting the dynamo machines.  "Imagine a group exercise class with 50 people making 5000 watts!  A small club with low power use and 50 people could actually "reverse" the meter and spin it backwards putting power out into the city grid."
Not long ago during a visit to Bishop's Lodge, Taggett was in a conversation with Rich Verruni, Bishop's Managing Director, about the Human Dynamo.  Verruni was intrigued and offered Taggett space in the fitness room to see how guests would respond.  "Our guests love the idea of working out and putting energy back into the grid," says Verruni.  "We're the only hotel resort in the United States to use the Dynamo, and the first in the world to use such technology to reduce our carbon footprint."
To date Taggett has placed his machines in the Lodge, and two recreation centers in Colorado.   One of these in Carbondale, Colorado, is the only LEED platinum gym in the world.   Taggett's goal in the next two years is to introduce the machines to a larger audience in gyms through 'Team Dynamo Classes', similar to spin classes, where six, three seat Dynamos will serve a class of eighteen.  "There are about 20 million people who do cardio regularly which is about 3 million horsepower wasted," says Taggett.   "Our goal at Human Dynamo is to put these people to work!"
About Bishop's Lodge:
The Bishop's Lodge Ranch Resort & Spa is a classic, historic destination resort minutes from downtown Santa Fe.  Meeting spaces include four conference rooms totaling 8,000 square feet, fully wired with high-speed Internet access. Outdoor spaces are available for receptions and activities.  Business support services are available, as well as catering and culinary planners. 

Ranked by Travel & Leisure magazine as one of America's premier retreats, Bishop's Lodge Ranch Resort & Spa is managed by Prism Hotels & Resorts, whose clients also include Marriott, Hilton, Radisson, Doubletree, and Holiday Inn.  To make a resort or spa reservation, call 800-732-2240 or visit www.bishopslodge.com.
---


Sail to Europe like never before at the best fares Seabourn has ever offered. Experience Amalfi's magnificent coast or walk the Sacred Way amid the dramatic ruins of Delphi. These are some of our best voyages, priced for exceptional value starting at $2,499.*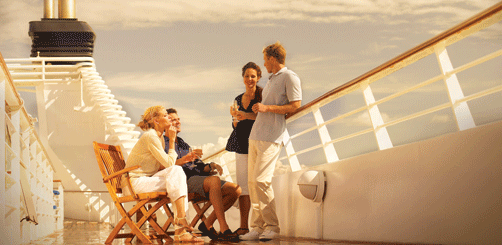 From now until August Seabourn offers amazing rates to Europe visit: www.seabourn.com for details.
---
UPGRADE TO MAGNIFICA CLASS WITH YOUR MILES

When you buy a Y, B, M or H Economy Class ticket or if you have an Economy Class award ticket, you can use your miles to upgrade to Magnifica Class. You can request the upgrade by contacting the MilleMiglia customer service number at 1800 223 5730 or by going to the Alitalia airport ticket desk the day of your scheduled departure.

For more information visit the dedicated offer page.
BEST WESTERN DOUBLES YOUR MILES!
In May and June Best Western offers you a great opportunity to double your Miles and obtain a special reserved discount.

For every stay in any Best Western hotel in Italy, you can earn 1000 Miles instead of 500.

To get your Miles you have to be a member of the Best Western Rewards program; if you are not a member yet, enroll online or register directly in one of Best Western hotels.

Moreover Best Western offers you a 20% discount on the best available rate in select hotels participating in the promotion. For more information and to view the complete list of hotels click on the dedicated web page.

Book your next stay on www.bestwestern.it or call you nearest Best Western directly quoting code: 01494790 to get your discount.

Remember that for every Best Western stay you can earn:
- 500 miles for every stay in Italy
- 250 miles for every stay in the rest of the world

As a Ulisse, Freccia Alata and Freccia Alata Plus member, you can benefit from free upgrade to a superior category room, in Italy, subject to availability as well as a late check-out option, subject to availability.

Don't forget to show your MilleMiglia card at check out to be identified as preferential client and get your miles immediately.
---
TRAVEL INDUSTRY AND AMERICAN EXPRESS LAUNCH FIRST-EVER INDUSTRYWIDE PROMOTION TO STIMULATE TRAVEL
VIP tickets to the Country Music Awards. A police escort to the Indianapolis 500. A private jet to Las Vegas. Meetings with Chicago's celebrity chefs Rick Bayless and Grant Achatz. A New York Fashion Week show and meeting with a top fashion designer. Riding a Mardi Gras float.
In a unique one-month promotion through a specially created website, DailyGetaways.com, nearly 50 of America's top destinations and travel brands have come together to provide once-in-a-lifetime experiences and tremendous values unavailable anywhere else.
Discover America Daily Getaways, a promotion of the U.S. Travel Association sponsored by American Express, runs May 3 to June 4. Aimed at stimulating travel in time for summer, it offers incredible deals of up to 50 percent off product from leading travel companies and memorable experiences from popular destinations.
Any U.S. resident 18 or older with a major credit card may purchase from an inventory of specially priced travel products offered by 25 leading travel companies related to hotels, airlines, rental cars, attractions and theme parks, dining and shopping, among others.
Additionally, any American Express Cardmembers have the opportunity to participate in a daily Cardmember-only auction.  Cardmembers can bid on travel packages arranged by two dozen cities.
"Discover America Daily Getaways is a win-win for consumers and the industry," said Roger Dow, president and CEO of the U.S. Travel Association. "With the challenges everyone has faced, the travel industry is coming together for the first time ever to provide a unique, limited-time opportunity for Americans to buy products and take a trip they may not have considered the past couple years."
"With travel and tourism being major drivers of the U.S. economy, American Express is committed to supporting the travel industry, and this partnership with the U.S. Travel Association helps achieve that goal," said Shane Berry, senior vice president and general manager, American Express Merchant Services. "We're also pleased to provide our Cardmembers with this exciting added benefit where they'll receive access to once-in-a-lifetime travel opportunities. We encourage everyone interested in travel to visit www.DailyGetaways.com and take advantage of the great offers made possible by the travel industry.
---

Dublin City Vacation
From $499 in Spring
Travel May - June 15
Package Description:
The history and culture of Dublin makes this city a favorite destination in Ireland. Museums, pubs, restaurants and shops make Dublin an eclectic city with something for everyone. Enjoy 4 nights in Ireland's capital city (or extend up to 6 nights!) at the Regency Hotel or travelers have the option to upgrade their accommodations to The Burlington Hotel (4*) for only $50. Experience Ireland's capital city's main attractions such as Guinness Storehouse; St. Patrick's Cathedral, Dublin Zoo, Jameson Distillery and more. Visit:  http://www.aerlingusvacationstore.com/legal/
---
Crested Butte Wildflower Festival Celebrates Nature's Amazing Handiwork
Nearly 200 Events Planned in "Official Wildflower Capital of Colorado" for July 12 - 18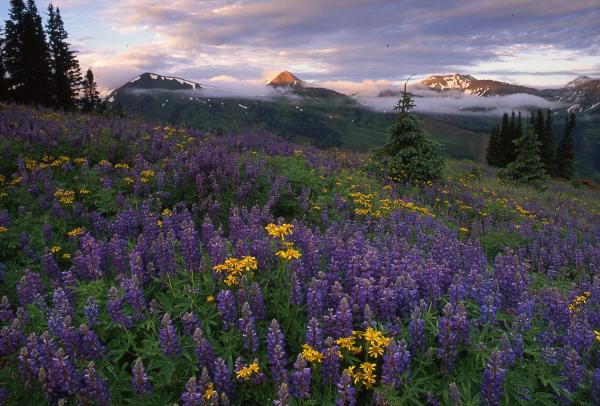 Designated the "Wildflower Capital of Colorado" by the Colorado State Legislature in 1990, the 1880s mountain town of Crested Butte will host the 24th annual Wildflower Festival July 12 – 18, 2010.
Visitors, photographers and artists, from across the United States and abroad, journey to Crested Butte to witness nature's explosion of color during the festival and the weeks surrounding. Glacier lilies are among the first to appear in May, literally forcing their way through remaining layers of snow. By mid-July and well into the month of August, the entire area is painted with floral displays.
Crested Butte Wildflower Festival spans the peak of wildflower season and is dedicated to the conservation, preservation and appreciation of wildflowers through education and celebration. 
Highlights for 2010 Festival
·        More than 85 hikes and walks for all ranges of strength, fitness and wildflower know-how. Go full-day, full-strength or half-day at a more leisurely pace. There are 32 walks that are perfect for those coming from lower elevations. Here are some examples of special hikes that are planned.
     - Hike through the Maroon Bells Wilderness to Aspen, an 11-mile trip through some of Colorado's most dramatic wildflower meadows.
     - Two private landowners are allowing hikes on their property. See wildflowers that most people never get to see
     - The "Adventure Six-Pack," a strenuous, full-day hike to a remote area starts weekly on June 25 and goes out each Friday through Aug. 6. Sign up for all 6 hikes and save money.
·

       
More than 30 photography classes for all skill levels and cameras. New this year are two overnight camping trips to teach about getting into position for shooting sunsets and sunrises.
·

       
Kid-specific classes also are new this year. The younger set can hike, do art projects and learn about wildflower identification while parents enjoy their own events.
·

       
Tours of Rocky Mountain Biological Laboratory in Gothic, located eight miles north of Crested Butte. Learn about the RMBL's history, current research projects and what the latest information is indicating about pollinators and climate change.
·

       
Van and 4 x 4 tours take those unable to walk or hike long distances into the backcountry to see the area's wildflower splendor.
·

       
Culinary and evening events include cooking with wild plants, storytime for kids with ice cream, luncheons in private homes overlooking Snodgrass and Crested Butte Mountains, story- telling and poetry in a registered backyard wildlife sanctuary, and a talk by Dr. David Inouye regarding his findings from 37 years of wildflower research at Rocky Mountain Biological Laboratory.
·

       
Expanded offerings for birders, butterfly-watchers and botanists.
·

       
Several art classes for all skill levels will be offered such as sumi-e, watercolors, painting on silk batik, field sketching and multimedia collage. 
·

       
Relax and unwind with a yoga class in a field of wildflowers!
·

       
Shop at the Blossom Boutique for many unique wildflower-themed gifts, clothing, books and festival posters from 2010 and earlier years.
For more information about the Crested Butte Wildflower Festival, call (970) 349-2571 or visit
www.crestedbuttewildflowerfestival.com
. The 2010 schedule of events will be posted online and available by mail in mid-April. The festival will be headquartered at the Crested Butte Nordic Center at 620 2nd St. during the weeklong celebration.  
Wildflower Festival History
Crested Butte Wildflower Festival was created in 1986 after a local businessman, Terry Hamlin, suggested the idea upon witnessing flower festivals in Europe. With the help of the Crested Butte Chamber of Commerce, a volunteer committee was formed to make the idea a reality. In 1990, the mayors of Crested Butte and Mt. Crested Butte and the town manager of Mt. Crested Butte approached the General Assembly of the Colorado State Senate and achieved the official designation of "Wildflower Capital of Colorado" for Crested Butte. 
Today the Wildflower Festival operates as a nonprofit organization. In 2002, Crested Butte Wildflower Festival and the Town of Mt. Crested Butte partnered to create the Mountain Garden, located next to Town Hall. A Garden Committee oversees the garden, which is a popular location for weddings and other events.
Visitor Information & Personalized Vacation Packages
The Gunnison-Crested Butte Regional Airport is served year-round by United Airlines with flights from Denver and during the winter season by American Airlines with direct flights from Dallas/Fort Worth and Delta Air Lines with direct flights from Salt Lake City and Atlanta.
About Gunnison-Crested Butte, Colorado
Gunnison-Crested Butte is nestled among almost two million acres of pristine wilderness in southwest Colorado. Winter sports enthusiasts know the area for its world-class alpine skiing and snowboarding at Crested Butte Mountain Resort, snowmobiling, cross-country skiing, snowshoeing and ice fishing. Gunnison-Crested Butte is also a haven for outdoor summer activities. In the warmer months, visitors can choose from recreational activities such as hiking, climbing, mountain biking, boating, whitewater rafting, kayaking, fly-fishing, camping and horseback riding. Year-round visitors enjoy distinctive restaurants, unique shops and stimulating cultural opportunities, and have a wide range of lodging options — from rustic inns to guest cabins and bed-and-breakfasts to full-service resort hotels. 
Gunnison
, county seat and a real western town, is home to the Gunnison-Crested Butte Regional Airport, Gunnison Whitewater Park, Gunnison Valley Observatory, Pioneer Museum and Western State College,
which offers bachelor's and master's degrees in liberal arts and sciences and pre-professional fields
. Both Crested Butte and Gunnison have thriving historic central business districts packed with shopping and dining opportunities. 
Recognized as the "Official Wildflower Capital of Colorado" by the Colorado Legislature and one of the National Trust for Historic Preservation's "Dozen Distinctive Destinations" in 2008, Crested Butte is 28 miles from Gunnison and the site of rich mining, ranching and skiing heritage and home to the Crested Butte Mountain Heritage Museum and Mountain Bike Hall of Fame. Only three miles up the road is the resort village of Mt. Crested Butte, home to the ski area, an active base area, the area's conference center, and outstanding hiking and biking trails. 
In Gunnison County, visitors will find the Curecanti National Recreation Area, where dinosaur fossils were recently discovered; the Blue Mesa Reservoir, Colorado's largest body of water and home to the largest Kokanee salmon fishery in the United States; and The Black Canyon of the Gunnison, one of our country's newest national parks. Gunnison County includes the quaint and historic towns of Pitkin, Gothic, Tin Cup, Marble, Powderhorn, Almont and Crystal, plus the better-known communities of Gunnison, Crested Butte and Mt. Crested Butte. Gunnison County is part of the West Elk Loop and Silver Thread Scenic & Historic Byways.
---
Father's Day All-Inclusive Golf Getaways in Puerto Vallarta, Mexico
Unlimited Golf at Championship Golf Courses, Spa Credits and Suite Upgrades Included
 at Casa Velas Hotel Boutique and Velas Vallarta Suite Resort  
This Father's Day, treat Dad to an all-inclusive vacation with Unlimited Golf per day at Puerto Vallarta, Mexico's top championship golf courses. Available at Casa Velas Hotel Boutique and Velas Vallarta Suite Resort, the Unlimited Golf package includes unlimited golf rounds per person per day at Marina Vallarta or Vista Vallarta 18-hole golf courses plus complimentary suite upgrade and airport/hotel transfers.  At the adults-only Casa Velas Hotel Boutique, ideal for golfers and families traveling with adult children 15 years of age or older, dads can enjoy a $100 spa credit and the spa's hydrotherapy circuit that includes whirlpool, sauna, steam room and more.  Family-friendly activities and entertainment plus a complimentary Kids Club for children ages 4 to 12 years of age are available at the beachfront Velas Vallarta Suite Resort.  All-inclusive rates start at $220 per person per night at Velas Vallarta and $260 per person per night at Casa Velas Hotel Boutique nestled on the greens of the Marina Vallarta Golf Course. 
The Velas Resorts' all-inclusive rates include suite accommodations, a la carte gourmet meals at a choice of specialty restaurants, premium branded beverages, 24 hr in-suite service, fitness center, taxes and gratuities and more.  This offer is valid now through December 23, 2010. Upgrades are based on availability and a minimum of three nights is required. For more information and reservations, please call Casa Velas Hotel Boutique at 1-866-529-8813 or Velas Vallarta Suite Resort at 1-866-847-4609 or visit www.velasresorts.com.  
About Casa Velas:
The hacienda-style Casa Velas, a member of The Leading Small Hotels of the World and a recipient of the AAA Four Diamond Award, is located just five minutes from Puerto Vallarta Airport and only 15 minutes from the popular downtown area, art galleries, and "El Malecon" (the boardwalk).  The adults-only boutique hotel features 80 suites, some with private pools and Jacuzzis. The perfect vacation for golfers, the all-inclusive Casa Velas offers golf privileges at the Marina Vallarta golf course and two other top 18-hole golf courses designed by Jack Nicklaus and Tom Weiskopf only 20 minutes away. Spa Casa Velas, a Leading Spa of the World, encompasses five treatment rooms, a hydrotherapy area, a fitness gym and a beauty salon. Emiliano a la carte fine dining restaurant is at the hands of one of the area's leading chefs serving Mexican and international cuisine.  Become a fan!  Casa Velas.
About Velas Vallarta Suite Resort:
Located on 10 acres of oceanfront in Puerto Vallarta, Mexico, the all-inclusive Velas Vallarta Suite Resort & Convention Center is walking distance from Marina Vallarta Golf Course and just minutes from Downtown Puerto Vallarta's captivating attractions, activities and landmarks. Situated on the emerald waters of Banderas Bay, Velas Vallarta features a high-tech Convention Center, three swimming pools, a rejuvenating spa, a state-of-the art fitness center, multiple restaurants, an inviting lounge, live music and entertainment, and breathtaking views of the surrounding Mexican Riviera.  The family-friendly resort also offers a basketball and tennis court and special entertainment for adults and kids. Become a fan!  Velas Vallarta.
---