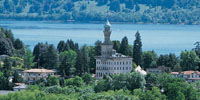 A VISIT FROM REGIONE PIEMONTE
Italian Government Tourism Board & Visiting Piemonte Dignitaries Celebrate Olympic Championship in Los Angeles
by Bonnie Carroll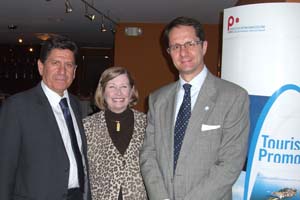 On The occasion of the passing of the baton ceremony for the World Figure Skating Championships held in Los Angeles March 22-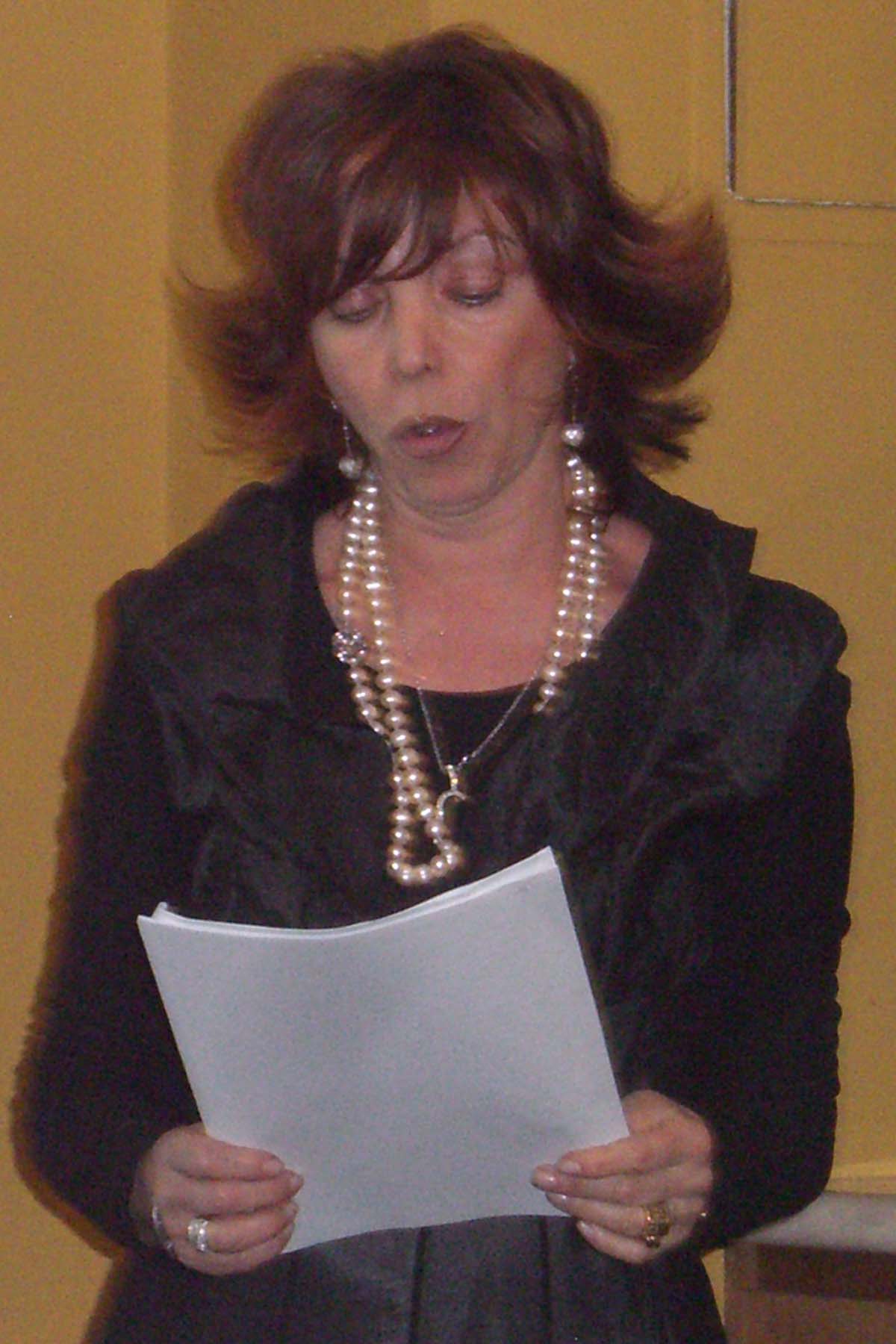 29, 2009 and in Torino – Piemonte (Italy) in 2010, The Director of the Italian Government Tourism Board Riccardo Strano and The Director of The Italian Tourist Board, Western USA, Pompilio Fabrizi, along with the Piemonte Region Tourism and Sports Minister Giuliana Manica held a special dinner and presentation of the Piemonte territory and main visitor attractions at the Orlando Hotel on 3rd Street in Los Angeles.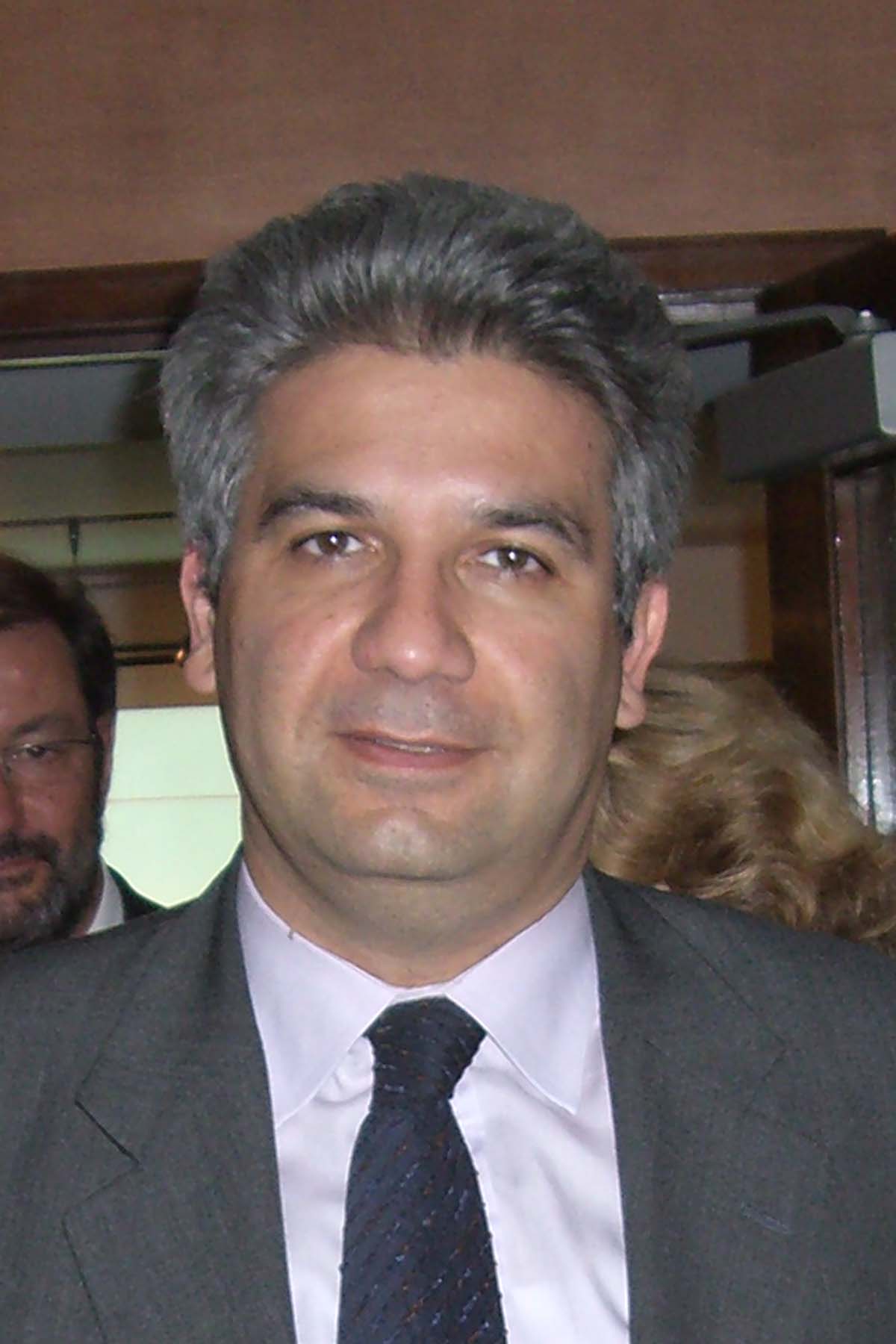 Italian Council General Nicola Faganello and Marcella Salvatori, commercial attaché to the Italian Consulate, joined co-hosts' Giuliana Manica, Tourism and Sports Minister, Piemonte Region; Angelo Feltrin Executive Manager, Tourism Sector, Piemonte Agency for Investments, Export and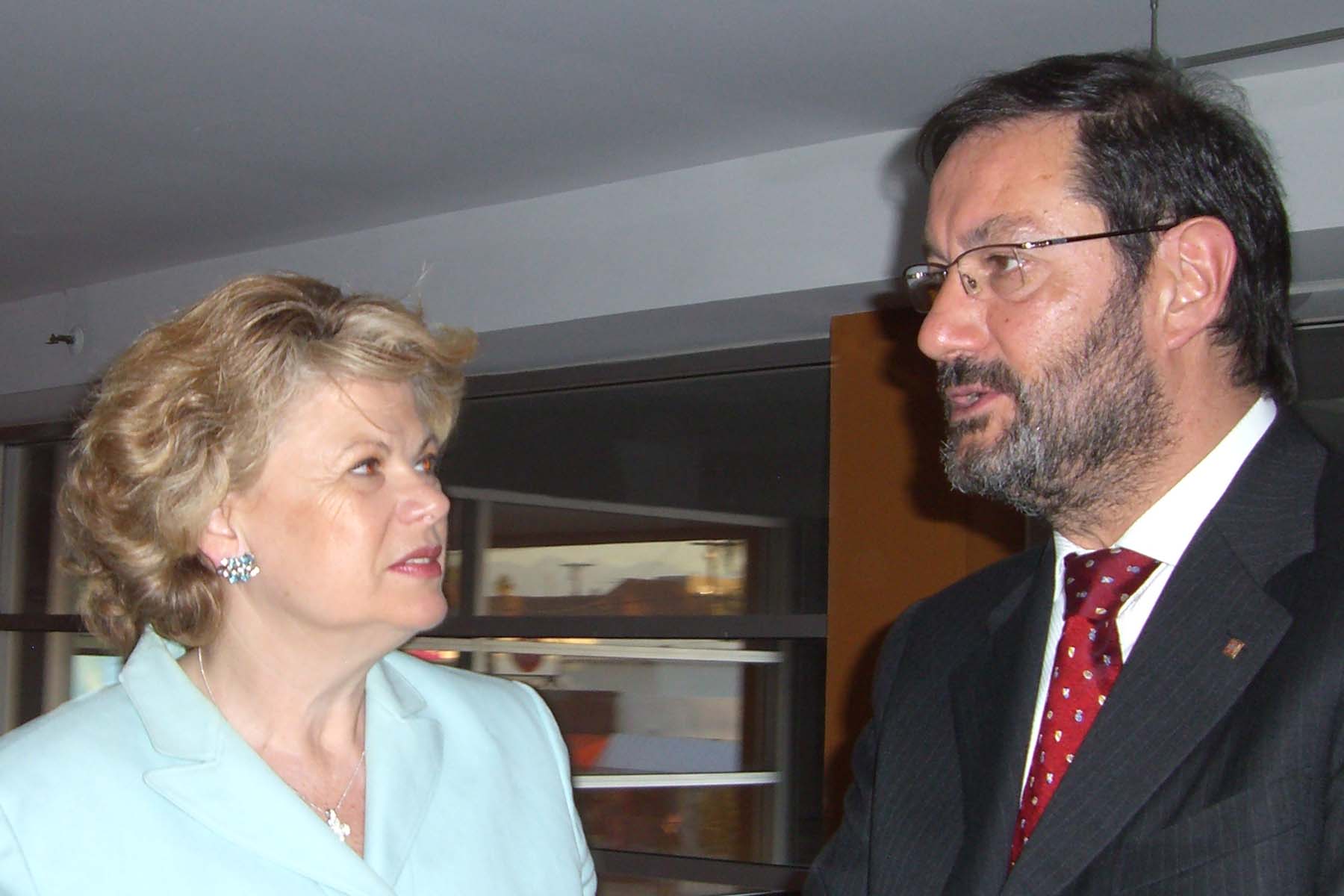 Tourism; Alessandra Tasso, Marketing and Communications, Tourism Sector, Piemonte Agency for Investments, Export and Tourism and Pompilio Fabrizi, Director of the ItalianTourist Board,Western USA, in welcoming guests to enjoy an authentic Piemonte dinner and a beautiful film presentation "Piemonte . . .Forever New" on the pleasures to be experienced in the Piemonte Region.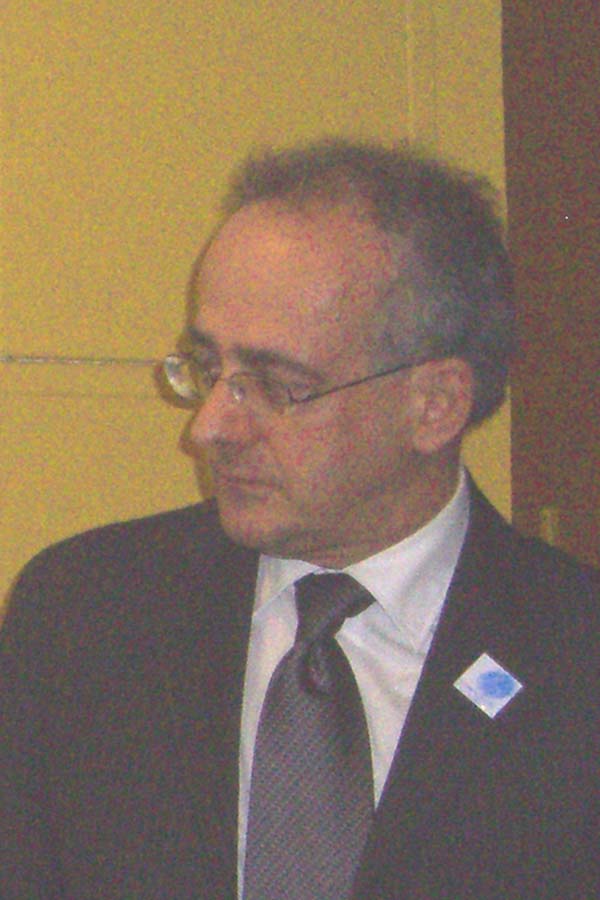 Additional Special guests in attendance were Marco Bellion, Regional President ISU – Ice Skating Union, and Pier Paolo Maza, President, Torino Olympic Park who also welcomed guests and shared information on the Olympic Figure Skating Competition and Torino Olympics from March 21 to March 28, 2010, the celebration of the 100th ISU World Figure Skating Championships at Il Palavela.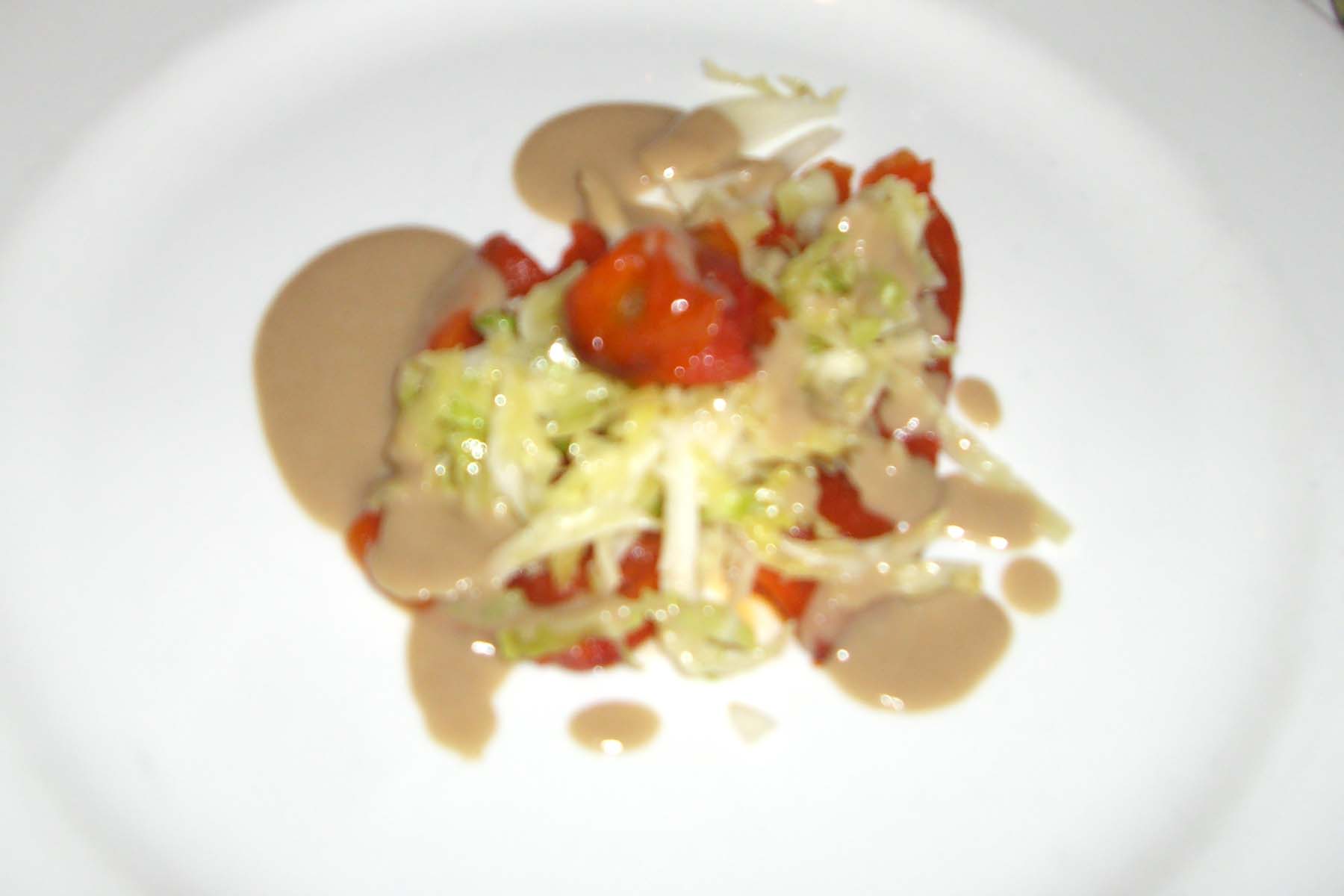 The menu offered at the Minestraio Trattoria Restaurant was prepared by a chef who came from the Piemonte region and included: Battuta di vitello con salsa al sedano verde e scaglie di grana Piemonte (veal in green celery sauce with shaved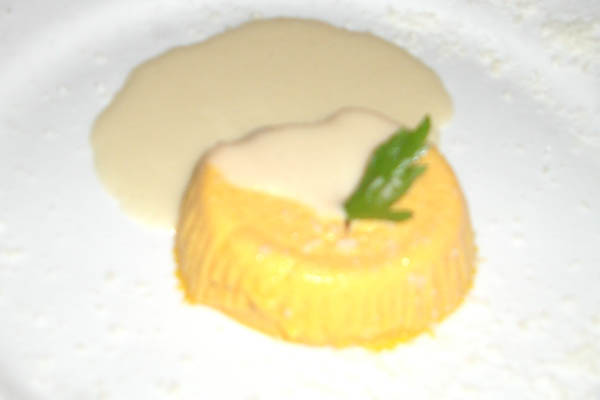 Piemonte Grana cheese' Peperone Sabaudo con verza a vapore e vellutata di "bagna caoda" (roasted Piedmonte pepper with savoy cabbage in "Baqgna Caoda" anchovy sauce); Budino di carota con vellutata al grana Padano (carrot pudding with grana Padano mousse); Primi piatti – First Courses (Risotto al Barolo, Centrifuga di zucchini (cream of zucchini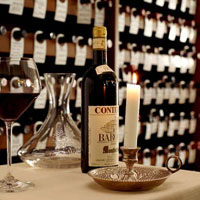 soup); Main course, Brasat con patate fondenti e flan di spinaci (braised veal with potatoes and spinach flan); dessert of Torta di nocciole "Vecchio Piemonte" con zabajone al moscato d'Asti (Piedmonte hazelnut cake with "zabajone" sauce. Wines served included; Gavi DOCG 2007, Barbera d'Alba DOC 2005, Moscato d'Asti DOCG 2007.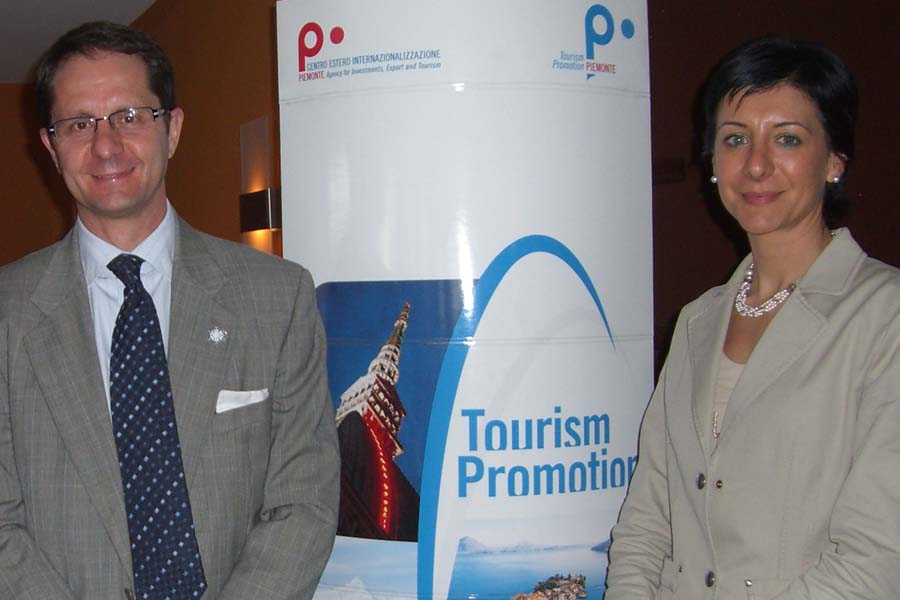 Thank you to all the wonderful forces that came together to create such a memorable evening for those in attendance. It was a delightful taste of Piemonte, Italy. For additional information please visit: www.italiantourism.com
---
---
Piiholo Ranch Zipline, Hawaii's Newest and Longest Zipline,
Launches Operation in Upcountry Maui

Seven-generation Maui Baldwin Family is Owner/Operator of Maui's Newest Eco-Adventure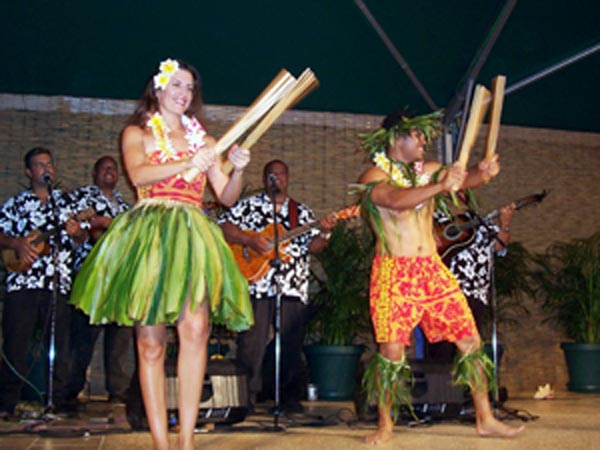 Piiholo Ranch Zipline, Hawaii's newest and longest zipline eco-adventure, is now operating on the 800-acre historic Piiholo Ranch above Makawao, Maui.

Piiholo Ranch Zipline Owners/Operators and brothers Jeff, Duke and Chris Baldwin are descendants of the legendary seven-generation Baldwin ranching family on Maui that includes father Peter, a competitive team roper, polo champion, and member of the Paniolo (Hawaiian cowboy) Hall of Fame. Together they have built one of the country's longest and most ecologically sensitive ziplines nearing three miles of scenic thrills, with the longest line at 2800 feet, heights from 42 feet to 600 feet, and speeds up to 40 miles per hour.

The course includes a zipline of four lines side-by-side (the only one in Hawaii) and five ziplines of two lines side-by-side; a suspension bridge; and seven-station, 42-foot tall climbing tower and ropes course (Tango Tower) covering approximately 100 acres.

Guests are outfitted with the latest ziplining equipment including the top state-of-the-art zipline harness available and offering maximum comfort, safety helmet, and tethered trolley. Knowledgeable guides lead them through a fun and challenging bird's eye view of the rain forest. All tours start by crossing a 317-foot long suspension bridge which takes you from the parking lot to the course. Ziplines criss-cross over verdant, deep gulches and zipliners soar over a beautiful forest canopy, including koa, ohi`a, halapepe and kukui trees, while taking in bi-coastal views and the grandeur of Haleakala summit. 

Four Adventure tours are available:

5-Line Adventure …………….$190 per person, plus tax (3 hours)

4-Line Adventure………….….$140 per person, plus tax (2 hours)

Tango Tower……………….…$95 per person, plus tax; minimum two people (1.5 hours)

Walk Along Adventure…….....$25 per person, plus tax (2 to 3 hours)

Combine a zipline adventure with the Tango Tower and receive a $20 discount.

Participants must be at least 10 years old and weigh between 75 pounds and 275 pounds for ziplining and at least 60 pounds for Tango Tower.  The tour is not for pregnant women, people with back problems or any serious medical condition. Closed toed shoes are required. Some moderate to advanced physical activity and stair climbing is expected.

Piiholo Ranch Zipline operates daily with tours embarking hourly from 8 a.m. to 3 p.m. For reservations or information, call (808) 572-1717, or visit http://piiholozipline.com/, or email info@piiholozipline.com.

About Piiholo Ranch (http://www.piiholo.com)
Piiholo Ranch is an 800-acre working cattle ranch owned by Peter Baldwin and his sons Jeff, Duke (natural resource manager) and Chris (cattle operations manager) in keeping with seven generations of the Baldwin ranching tradition on Maui. The Ranch tour operations include horseback trail rides and lessons, and Hawaii's newest and longest zipline eco-adventure.  Situated on Piiholo Road near the paniolo (Hawaiian cowboy) town of Makawao, the ranch is at an elevation of 2000 feet on Mt. Haleakala with bi-coastal Pacific Ocean views. A towering eucalyptus forest with many native plant and tree species dot the countryside, and common wildlife sightings include axis deer, mountain boar, the endangered Hawaiian Pueo (owl) and Nene geese. A nursery and preserve for Hawaii's state bird, the endangered Nene, is located on the ranch and is the first and only on Maui listed under the State Safe Harbor Agreement. More than 300 head of cattle roam the ranch, and 40 horses are corralled on the property. A rodeo arena hosts state-wide roping events.

To view video footage of the new Piiholo Ranch Zipline, click on to the link below:
http://piiholozipline.com/zipline_video.html
---
---
GETAWAY TO MONTEREY WITH NEW NON-STOP JET SERVICE FROM LOS ANGELES AND SAN DIEGO
ALLEGIANT AIR LAUNCHES MAY 3, 2009 
-Monterey County "Smile Recovery" Packages Sport 150+ Value Packages for Travelers-
May 3, 2009 marks the inaugural flights of Allegiant Air, LLC, to Monterey Peninsula Airport from San Diego and Los Angeles international airports. This new service is the first and only air service offered between these two markets; the carrier celebrates with introductory one-way fares as low as $39.00*. Allegiant Air will operate three flights weekly, departing Los Angeles and San Diego on Sunday, Tuesday and Thursday. Total flight time is approximately one hour and 15 minutes. Reservations: 702.505.8888; www.allegiantair.com. 

           The May 3, 2009 launch coincides with Monterey Convention and Visitors Bureau's new "Smile Recovery" packages, available through May 31, 2009. More than 150 steals and deals are available county-wide including rock bottom rates at seaside inns, up to 30 percent off lodging at world class resorts, golf bargains and tasty savings on a hot list of local restaurants. Dive in, the water is just fine at www.SeeMonterey.com/deals.

Power to the Pocketbook
           In picture-perfect Pacific Grove, the newly-renovated Anton Inn steps up with a $100.00 off the best available rack rate. Just blocks from the 17-Mile Drive and Asilomar Beach, this quaint inn is the perfect respite for a romantic retreat. Nearby, Asilomar Conference Center puts California State Parks in the spotlight with overnight accommodations, a box lunch for two and parking pass to four local gems including Point Lobos State Reserve and Julia Pfeiffer State Park for $169.00/dbl.
           In Monterey, the newly-renovated Spindrift Inn lures guests with a rock bottom $149.00/dbl. rate. Perched on the Pacific along Cannery Row, this hideaway is ideal for active travelers who want tap into kayaking Monterey Bay National Marine Sanctuary, biking the Recreational Trail or taking in the new Secret Lives of Seahorses exhibit at the Monterey Bay Aquarium (April '09). Nearby, Portola Hotel & Spa offers overnight lodgings and two two-day passes to the aquarium for just $149.00/dbl. If a little more luxe is in line, pop into Monterey Plaza Hotel & Spa for a gracious stay in a deluxe guestroom and two rounds of golf with transport to Poppy Hills Golf Course for $258.00/dbl.

           Other great bets include the 50 percent off rack rates at the Chateau Coraline Retreat & Spa on the verdant River Road wine tasting trail when guest book two night's lodging and two spa treatments. Carmel Valley's luxurious Bernardus Lodge kicks things up a notch with a complimentary third night for guests who book two nights. The added carrot -- a $100 food and beverage credit toward the lodge's award-winning Marinus or Wickets Bistro.
---
THE NEW YORK-NEW YORK VALUE PASSPORT –
EXTRAORDINARY NIGHTLIFE MADE EASY AND ECONOMICAL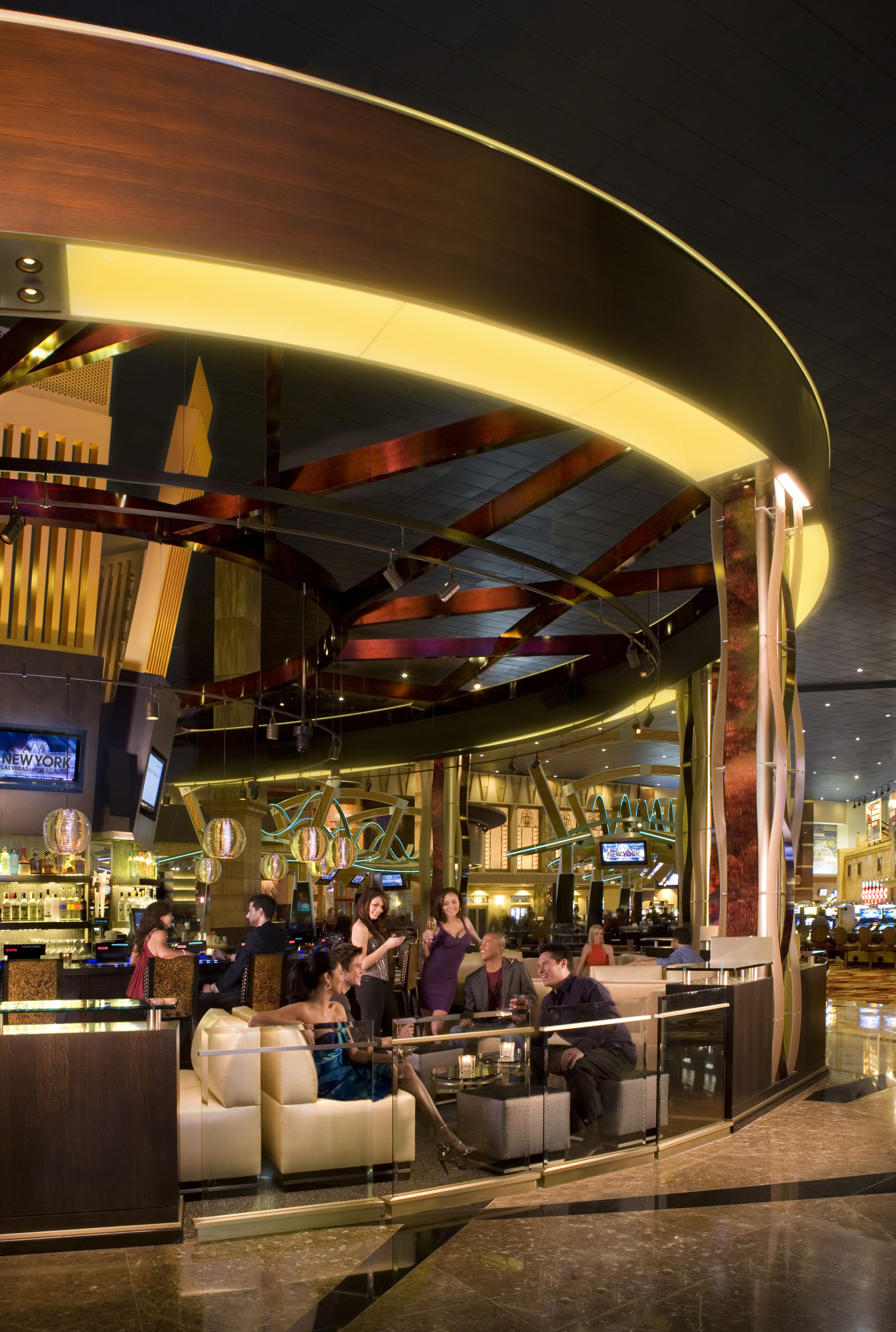 New York-New York offers a variety of exhilarating nightlife – all under one roof, for one low price.  Don't spend another night driving up and down The Strip or catching expensive cab after expensive cab to find something new to stimulate the night.  Head for New York-New York, where with the purchase of the new $25 Value Passport, guests can party all night at a variety of venues, without breaking the bank.
Kick things off at New York-New York's new Center Bar.  Right in the middle of the action, the Center Bar provides the ideal spot to meet up with friends for a cocktail.  The new Value Passport entitles you to one premium specialty cocktail.  The bar's fun and flirty drink menu offers such options as Sex, Drugs & Rock & Roll featuring Pink Vodka, Crème de Cacao and Grande Absinth, or the Big Apple with Bacardi Big Apple, Peach Schnapps and Sierra Mist.  Bottle service also is available in the Center Bar making it the perfect location to linger the night away, comfortably ensconced in the ultra-relaxing lounge area, pampered by an attentive staff, while watching the five 42-inch flat-screen televisions or the action on the newly remodeled modern-Manhattanesque casino floor mere feet away. 
Feeling more like a few beers with your pals?  Pour 24 offers a selection of 24 American-made draught beers, served from a state-of-the-art tap system, as well as 24 bottled beers.  Sipping beers like Big Sky Moose Drool and Kona Pipeline Porter you and your friends can't help but have a blast as you work your way through our country's best brews.  The Value Passport puts your first pint in hand.
Time to let it all hang out.  The Value Passport includes a ride on The Roller Coaster at New York-New York, so you and your friends can hang out – upside down at that!
Hungry but unwilling to leave all the fun?  Nine Fine Irishmen, an authentic Irish pub imported directly from Ireland, features the best of Irish drink, food, music and entertainment.  Your Value Passport gets you a pint (or cocktail if you prefer) to raise in toast while you join in the lively conversation and sample some good Irish grub.
When it's time to take it up a notch and get actively involved, musical entertainment and "sing alongs" are offered nightly at The Bar at Times Square with the No. 1 rated dueling piano show in Las Vegas.  Whether you prefer to people watch or provide others with something to talk about, this is a terrific place to hang out.  You can join the show on stage, join in the singing from your seat or simply enjoy the experience hanging at the back and watching the fun unfold.  With the Value Passport gaining you admission and a brew, you'll be singing along with the crowd in no time!
            When the hour comes to truly crank it up, visit ROK Vegas™,  New York-New York's sexy new nightclub, where your Value Passport not only gets you in the door, it also gets you to the front of the line as a VIP line pass.  Offering the tops in technology-inspired nightlife, ROK Vegas™, mesmerizes club-goers with riveting mash-ups and rock-inspired imagery.  From every angle, guests are surrounded by concert footage, live club feeds, lasers and animation all chosen by the intuitive Video Jockey (VJ).  The DJ keeps the dance floor packed with high-energy mash-up sets cleverly choreographed to the images.  Every detail of the club's interior is designed for a comfortable yet enticing experience.
            From start to finish, no matter what the night calls for, New York-New York has an ideal nightlife experience all under one roof.  So skip the expensive, time-consuming trips down The Strip, grab a Value Passport at the New York-New York Box Office and make your next night out an affordable New York-New York night.
---
Lupita Island
A Private Island in the Middle of Lake Tanganyika, Tanzania?
Lupita Island, opened in January 2008 in Tanzania, now presents itself to the US market. A unique combination of luxurious, wild and unconditionally private, Lupita island is a one hundred acre resort in Tanzania's Lake Tanganyika, just 15 minutes boat ride from the village (and air strip) of Kipili. Its 13 thatched-roof guest accommodations accepted their first guests just about one year ago, providing luxury and comfort along with breathtaking views of this seemingly endless lake, Africa's second largest. Guests can stay busy with water sports and excursions to tiny local villages, or they can simply luxuriate in the truly amazing open-air "rooms." This is private island living with an African twist.

Guests of Lupita are in for a treat. Were it not for the total privacy this island affords, its pleasing warm and breezy weather, its recreational variety and unique excursions, Lupita's guest accommodations would steal the thunder. They are unusually large; the "smaller" ones are a full 1800 square feet and the larger, which are two-bedroom, two bath units perfect for a family, are 2800 square feet! More important, though, is their unique design. Their undulating roofs are thatched from local grasses, and the side facing the lake and views is totally open-air. Thus a guest could spend all his time in his quarters, taking in the endless lake views, and have a perfectly satisfying stay.

Separations between sleeping, living and bathroom areas are half walls only and thatched/timbered roofs soar to a lofty 25 feet, thereby adding to the sense of space. Beautiful hardwood floors are decorated with colorful area rugs, beds are extra-large kings custom-made from local dhou wood and draped with canopies that billow in the breezes. A most unusual shower is actually a waterfall, and there is a stone bathtub on the deck. For daytime cooling off, there is a plunge pool on the sunning deck.

All accommodations are furnished with interesting antiques like spice chests, old colonial writing desks and weathered boats cleverly transformed into bookcases – a mix of African and Arabic influences. Colors are yellows, tangerines, greens – a riot of happiness just like the sunny attitudes and colorful attire of the Tanzanians.

Luxuriating in the "rooms-without-walls" could keep most guests serenely content. But the very solicitous general manager Johanita successfully tempts visitors to try the many things the island offers. Take a vigorous one-hour walk on the adjoining island, to a small village totally beyond the reach of any outsiders other than Lupita's guests. Try a picnic lunch for two on a nearby beach; the staff boats guests there with a sumptuous spread and picks them up three hours and a full feast later. Enjoy snorkeling in incredibly clear Lake Tanganyika waters (kayaking and canoeing there and to other hidden spots), a world-class massage in the open-air spa, line-fishing, and a sunset cruise on the property's own lake cruiser.

Lupita's dining "room" (also without walls) sits at the center and highest point of the island and, like the guest accommodations, enjoys the cooling breezes days and night. With no more than 24 guests on the island at any time, dining is an intimate experience and, for those wanting a little more privacy, there are two curtained alcoves. Fresh fish like perch and kuwe straight from the lake are deliciously grilled and from the bush comes springbok mousse. Desserts include warm malave pudding, a traditional South African dish. Chef Tina calls her style African fusion, and she uses local ingredients like coconuts and bananas, spices from Zanzibar, and zesty pepper sauces.

Lupita is reached by international flights to Kilimanjaro Airport in Arusha, Tanzania. From there, we recommend a chartered flight to Kipili, just a short boat ride from Lupita, or chartered helicopter right to the island. This transfer is from 90 minutes to 3 hours, depending on the size and speed of craft that is chartered.

Rates at Lupita are fully inclusive – accommodations, all three meals and afternoon tea, wines, spirits and other beverages, all water sports except scuba diving, transfers from Kipili, massage and taxes. The two-bedroom, two-bath accommodations are $2,600 daily, for two, and the single bedroom accommodations are $1,725 daily for two. Rates for the exclusive rental of the island, for up to 26 guests, are available upon request and can include pre- or post-visits to one or both of the luxury tented camps offered by the same owner.


Lupita Island is part of TANZANIA by FIRELIGHT, which also offers two luxury tented camps that can be booked in conjunction with the island stay; Camp Mwanga Moto in the beloved Serengeti and Camp Palahala in tourist-free but wildlife-rich Katavi National Park. All three properties accommodate at least 16 guests (Lupita accommodates up to 24), so they lend themselves perfectly to extended family vacations or small groups of friends who want the privacy that an exclusive rental affords. And the country of Tanzania, which has never experienced any social unrest since it was formed in the sixties from a combination of Tanganyika and Zanzibar, provides a serenity and warmth of welcome that is extraordinary. TANZANIA by FIRELIGHT also offers customized helicopter safaris.
---
American Express LaunchES INTERACTIVE ONLINE CHALLENGE TO GIVE ASPIRING TRAVELERS THE OPPORTUNITY TO WIN FREE TRAVEL
The Top Seven Winners of the "Advance Your World Challenge" Receive One Million Hilton HHonors® Bonus Points, HHonors Diamond VIP Tier Upgrades and a Ten Thousand Dollar Cash Prize
American Express has announced the start of the Advance Your World Challenge, an interactive online race, sponsored by American Express, in which participants compete for 1,000 prizes, including seven grand prizes of one million Hilton HHonors bonus points– enough for a 25 days Hilton Family hotels worldwide; Hilton HHonors Diamond VIP tier status upgrade for one year; and a ten thousand dollar cash prize.  The contest, which runs from March 1 through April 15, 2009, is open to all current members of the Hilton HHonors guest program or anyone who registers to join the program. 

 

The Advance Your World Challenge is intended to put free travel at the fingertips of contestants, while also showcasing the everyday ways that consumers can earn complimentary hotel stays by using the recently enhanced Hilton HHonors Card from American Express.  The Challenge is made up of seven thrilling race courses around the globe that participants navigate using iconic vehicles in each destination, including a taxi cab in New York City, a motorcycle in Tokyo, a gondola in Venice, and a paraglider in Costa Rica.  As online world travelers proceed through a course, they collect randomly placed icons that represent and provide information about the benefits of the Hilton HHonors Card from American Express, including the ability to earn more double bonus points in new categories which include many household purchases. Collecting an icon can help to improve a player's race time by allowing the player to go faster, providing invincibility to obstacles, or even subtracting from the user's overall final time. Other race destinations in the online international adventure include Honolulu, Hawaii; Mauritius, Africa; and Sydney, Australia.

 

Contest Prizes and Information

After completing all seven courses, the top seven certified winners with the fastest race times will each receive:
One million Hilton HHonors bonus points – that's 25 days at a Category 6 hotel

An upgrade to Diamond VIP tier status for one year – the highest level of Hilton HHonors VIP membership, which provides the ability to earn a 50% bonus on Base points earned, room upgrades (subject to availability), access to Executive Floor Lounges and much more

A $10,000 cash prize that winners can use toward their travel expenses
 

The next top 993 certified winners with the fastest race times will each receive:

 

Players can race as many times as they wish from now through April 15, 2009 to try to improve their previous time. To enter the "Advance Your World Challenge," or for more information, please visit www.advanceyourworld.com.  Contestants must have a valid Hilton HHonors number to be eligible to enter and win prizes. Non-members can join at: www.HiltonHHonors.com/join.  

 

Hilton HHonors Cards Benefits and Features

The Advance Your World Challenge follows on the heels of the launch the Hilton HHonors SurpassSM Card from American Express and Hilton HHonors.  The Surpass Card now represents one of the fastest ways to earn Hilton HHonors bonus points by offering nine points for every eligible dollar spent at Hilton Family hotels.  The new Card includes all of the enhancements made to the Hilton HHonors Card, including:

       ·    More bonus points (six, up from five) earned for spending in special categories

·    New double points categories, including home phone, cable and satellite TV, internet service providers, for which Cardmembers earn six HHonors points for every eligible dollar spent, in addition to existing bonus categories of supermarkets, drug stores, gas stations and wireless phone

·    Chauffeured car services benefit from EmpireCLS Worldwide Chauffeured Services, which includes discounts, complimentary upgrades and 500 HHonors bonus points for each booking

·    Return Protection and Baggage Insurance in addition to the basic suite of American Express® Card Services including, Car Rental Loss and Damage Insurance, and Global Assist ® Hotline

·    My Credit Report and Score, which provides complimentary access to a Cardmember's credit score and report once a year for 30 days online

·    Savings of 15,000 HHonors points for reward stays of 4 nights or more at category 5 or 6 hotels

·    Complimentary Gold VIP tier status for first year and then the opportunity to maintain Gold VIP  tier status with annual spend of $20,000 on the Card

 

In addition, the Surpass Card, available for an annual fee of $75, offers a variety of premium benefits and services, which include:

·     Complimentary Priority Pass Standard Membership, which grants Cardmembers access to more than 600 airport lounges in 100 countries

·     Diamond VIP tier status with annual spend of $40,000 on the Card, which can provide a 50% bonus on Base points earned, room upgrades (subject to availability), access to Executive Floor Lounges and much more

·     Up to 40,000 HHonors welcome bonus points with first purchase within first 12 months – enough for up to four free nights

·     Up to 20,000 HHonors stay bonus points (2,500 points for each of their first eight stays within first 18 months of Cardmembership)

With the Hilton HHonors and Hilton HHonors Surpass Cards from American Express, there are no limits on the number of points that Cardmembers can earn. Also, when Cardmembers want to redeem their HHonors points for free nights, they can do so with No Blackout Dates.  Any time a standard room is available, members can redeem points for it. While staying at Hilton Family hotels, Cardmembers can also take advantage of the Double Dip® option, which allows members to earn both HHonors points and airline miles with more than 60 Double Dip partners for every stay.

About the Advance Your World Challenge

NO PURCHASE NECESSARY. Open to legal residents of the 50 United States (D.C.), 18 years or older. Enter Contest between 3/1/09 and 4/15/09. To enter and for Official Rules, including prize descriptions, visit www.advanceyourworld.com/rules.  Void where prohibited.  American Express is the sole sponsor of this interactive online race.
---
THE VANCOUVER ST. REGIS HOTEL REOPENING 
Inspired and named after the Astor-built NY masterpiece, Vancouver's St. Regis Hotel has served guests for nearly 100 years. When the current owner Rob Macdonald decided to give the hotel an extensive renovation, it was appropriate that the inspiration was not the faceless glass walls of modern hotels but an intimate, New York-style boutique aesthetic. With a sophisticated colour palette, unobtrusive service and details like original art installations throughout the rooms and public spaces, this St. Regis has completely redefined itself and has received nothing but raves since its reopening.
Recently, the St. Regis Hotel received its first visit from a CAA/AAA inspector since the completion of its 18-month, $11 million renovation. These visits are a regular, and sometime stressful, part of life in the hotel business, setting as they do, an internationally-recognized benchmark for the quality of a hotel's rooms and amenities.
This would be the first chance for the inspector, who has had a long familiarity with the property, to see the results of the complete makeover given to this listed Heritage site. It's safe to say that nerves were on edge throughout the building as he walked through each of the four room layouts and the public spaces, all shaped and designed by Vancouver design icon Elaine Thorsell.
When the verdict was delivered to GM Jeremy Roncoroni, the inspector declared himself to be completely impressed by the new face of the hotel. He called the renovation "stunning", and said the rooms and bathrooms were all Four-Diamond quality. The St. Regis Hotel was asked to consider inclusion in the newly created "Boutique" rating being launched by the CAA/AAA this year.
Two more important milestones were also passed recently: full capacity and full occupancy. Like most renovation and reopening processes, the St. Regis opened in phases and the pressure to reach full capacity was created by the first full-occupancy nights in February. The hotel hummed as all the rooms were full and the staff got a sneak preview of what the busy tourist season will be like for Vancouver's newest and most historic boutique destination.
With special low-season rates starting at $134 (CDN) including full breakfast, internet, free local calls and faxes, the St. Regis Hotel is Vancouver's destination for savvy travellers looking for big city style in the heart of downtown. For reservations and information, please visit www.stregishotel.com or call (604) 681-1135. 
---
HOLLAND AMERICA LINE'S NEW "SHOWROOM AT SEA" DEBUTS WITH INNOVATIVE MUSICAL REPERTORY COMPANY
New Venue Raises Bar for Cruise Line Entertainment

Holland America Line will introduce a new concept in shipboard entertainment with its first "Showroom at Sea" in May, 2009.  An innovative musical repertory company consisting of seasoned Broadway performers will be the centerpiece of an exciting new entertainment lineup. Created in partnership with Stiletto Entertainment, producers of Emmy award winning TV shows and concert tours, the new programming debuts on the Veedam in May as part of Holland America Line's Signature of Excellence enhancements. 
The Showroom at Sea, a modern-day take on the classic nightclub, will feature state of the art technology and a different show and themed environment nightly.  Comprised of cast members with credits such as Les Miserables and Rent on Broadway, National Tours of Mamma Mia and performances with the Tokyo Philharmonic, the shows include "Street Singin',"  "Encore," "Live from the Stardust Lounge," and "Bob Mackie's Broadway."
"We are always seeking to deliver increasingly innovative entertainment for our guests," said Richard D. Meadows, CTC, executive vice president, marketing, sales and guest programs.  "Guest will be wowed by this fresh approach to entertainment and the complete transformation of the showroom."
The Showroom at Sea is a completely redesigned main stage that features a seamless transition between the room and the stage, with all new seating and an enlarged dance floor enabling guests to combine cocktails, dancing and a show.   A new sound system, enhanced lighting, and state of the art video projections transport guests into diverse environments as scenery and décor leap off the stage and into the seats.   Each evening features unique drink menus and table settings.
The room showcases non-stop variety as a different combination of the repertory company and musicians perform each night.   From four vocalists singing pop/rock on the street corner, to two classical vocalists backed by a lavish 14-piece orchestra, to an evening at a fictitious Vegas nightclub hosted by the resident comedian, each night reveals an exciting new production.  
For additional information, consult a professional travel agent, call 1-877-SAIL HAL (877-724-5425) or visit www.hollandamerica.com.— www.hollandamerica.com —
---
SONESTA ST. MAARTEN RESORTS "SHARE THE LOVE":
TWO STAY ALL-INCLUSIVE FOR THE PRICE OF ONE

Sonesta St. Maarten resorts' "Share the Love: Two for the Price of One" summer offer is an All-Inclusive steal!  Guests stay all-inclusive and bring a friend all-inclusive for free at Sonesta Maho Beach Resort & Casino and Sonesta Great Bay Beach Resort & Casino.  Valid for bookings made March 23 – April 20 for stays March 24 – August 31, 2009.

All-inclusive rates for Sonesta Maho Beach Resort & Casino and Sonesta Great Bay Beach Resort & Casino start at $265 per person, per night March 24 – April 11, 2009 and $230.00 April 12 – August 31, 2009.  Rates are based on double occupancy and are subject to 21% tax and surcharge. For more information, please visit www.sonesta.com/stmaarten.

About Sonesta Maho Beach Resort & Casino
The Sonesta Maho Beach Resort & Casino in Dutch St. Maarten is a "destination within a destination," offering exciting nightlife and a variety of accommodations and first-rate amenities. The 10-acre, 537-room beachfront property is located on the island's southwest shore and features a casino; two outdoor pools and beach; three restaurants; a promenade of 40 boutiques and restaurants; four tennis courts; the world-class Good Life Spa, fitness center and over 16,000 square feet of meeting space.
About Sonesta Great Bay Beach Resort & Casino
A serene Caribbean haven, the 257-room Sonesta Great Bay Beach Resort & Casino is located on St. Maarten's one mile stretch of soft white sand near the vibrant capital of Philipsburg. This four-star property invites guests to unwind with three swimming pools, three restaurants, four bars, the Golden Casino and the Vitality Oasis health club and spa. Adding to the excitement and amenities are a host of water sports, tours and excursions, tennis, internet service, meeting rooms and live nightly entertainment.
---