CELEBRATING 90 YEARS OF BRITISH AIRWAYS

British Airways celebrated 90 years of leading the travel industry on August 25,
1919 the world's first daily international air service was launched from London
to Paris, operated by Air Transport & Travel Ltd  - a precursor to British Airways.

Since then, the airline has carried more than 1.2 billion customers on its
extensive network, and become recognized as one of the world's elite
carriers.

Paying tribute to the airline, Prime Minister Gordon Brown said: "British
Airways has never lost the pioneering spirit and vision that saw it take to
the skies with the world's first daily international flight from London to
Paris on this day in 1919.

"Ninety years on, the world's most iconic airline is still proudly flying
the flag and remains a great British brand. Many congratulations to all its
staff - past and present, on this special day."

British Airways chairman Martin Broughton said: "Over the past nine
decades, British Airways has played its part in many historic episodes. We
provided the first air links to far-flung capitals in the days of empire,
flew Winston Churchill across the Atlantic during wartime, brought Queen
Elizabeth back to Britain after the passing of George VI, repeatedly led
the way with aircraft innovation and have often proudly transported home
our sports teams from success overseas.

"We have a rich history supporting Britain and will carry this forward to
our centenary and beyond."

The airline is marking the occasion in various ways. Swarovski, the world's
leading producer of precision-cut crystal, has loaned a giant bejewelled
Union Flag to the airline. The stunning 4ft by 2ft artwork is embossed with
more than 126,000 crystallised Swarovski Elements ™ and will be in the
British Airways arrivals lounge in Terminal 5 until September.

An internal exhibition will showcase memorabilia from nine decades of
travel, while customers in Terminal 5 have been treated to cabin crew and
TV personality Kirsty Gallacher modelling vintage uniforms in the terminal
in the run up to its anniversary week.
---
TRANS-EXEC PRIVATE JETS FIRST TO INSTALL WORLDWIDE  IN-FLIGHT INTERNET SERVICE
September 10th, 2009. Van Nuys, Calif. - Trans-Exec Private Jets is pleased to announce it is the first private jet company to have installed advanced global in-flight high-speed, wireless Internet service to its fleet of Gulfstream jets. Though many private jet companies claim to have their fleets slated for the addition of this innovative service, Trans-Exec is the only company that actually has it available now.  
Trans-Exec Private Jets President David Bilson opted for and installed the newest satellite-based system that operates worldwide--over land or water. Other private jet companies have only announced plans to install inferior, less expensive, ground based internet solutions.
Bilson states, "When you think about it, if you take off from Los Angeles to Paris, as soon as you get about two hours into your flight, you lose the ground-based Internet service, leaving eight hours of no connection.  With a flight to Hawaii, it's even worse!  With our new advanced global Internet service, you are connected from the moment you board to the moment you land. Now your flight feels like you're in your living room or office--without compromise."   This latest technological advancement is just one of the many superior ways this exceptional private jet company leads the industry.
"Responding to the evolution of how our clients live, we have found that it has become a business and personal necessity to stay connected at all times," say Bilson. "Our clients have told us they would rather have Internet access than even telephones on the planes. [Of course, we have telephones, too.] If there's one thing I've learned in business, it's to listen to your clients."
The latest research backs up this statement. In a survey conducted by Wakefield Research for WiFi Alliance, 76 percent of frequent business travelers said they would choose a flight based on WiFi availability.
The benefits of this advanced Internet service have been immediate to Trans-Exec clients. Since the company is known for its discretionary policies, without naming them,  Bilson did reveal that one recent client was able to complete an important business transaction during his flight thanks to the new in-flight high-speed, wireless Internet service. "Our client told me there was a movie deal that started coming to fruition while he was on the airplane," relays Bilson.  "The star he had been trying to sign had just been offered a role in another film and was deciding which to take.  Our client was able to receive several crucial emails from the actor's agent and the screenwriter, set up a web meeting and sealed the deal.  The client said if it hadn't have been for the Internet, the deal might have collapsed."
Bilson notes, "Being the best for more than 30 years is a double-edge sword.  We are constantly turning over every stone to find new ways to enhance an already amazing flight experience.  We have in-flight spa services, chef-trained cabin attendants and perfectly maintained, stunning planes.  The advent of the Internet is a life-changing addition to our planes.  At Trans-Exec we don't exceed expectations, we raise them."
About Trans-Exec Private Jets
The world's finest private jet service. Trans-Exec Private Jets was established in 1979 by President David Bilson. Offering refined, highly attentive service, up-to-the-minute technology and safety systems--and even a controlled client list--Trans-Exec Private Jets is dedicated to aviation excellence, exclusivity and innovation.  Boasting its own fleet of eight Gulfstream jets manned by hand-selected, rigorously trained crews, Trans-Exec Private Jets is the only private jet carrier in the world to offer the Priority Program, a flexible, cost effective, customized plan that specially tailors aircraft, crew and amenities to each client for one inclusive monthly fee.  Catering to a discerning clientele of high net-worth individuals, including corporate executives, celebrities, heads of state and five former United States Presidents, Trans-Exec is a proven innovator in providing private, secure and luxurious transportation around the globe. Based out of Van Nuys Airport in Southern California, this leading jet service features such personal touches as in-flight spa treatments, state-of-the-art, newly installed wireless
Internet service and freshly prepared gourmet cuisine.  For more information, call (818) 904-6900 or visit www.transexec.com.
---
Chateau on the Lake Resort & Spa In Branson Offering
"Titanic Museum Masquerade Dinner Party Package"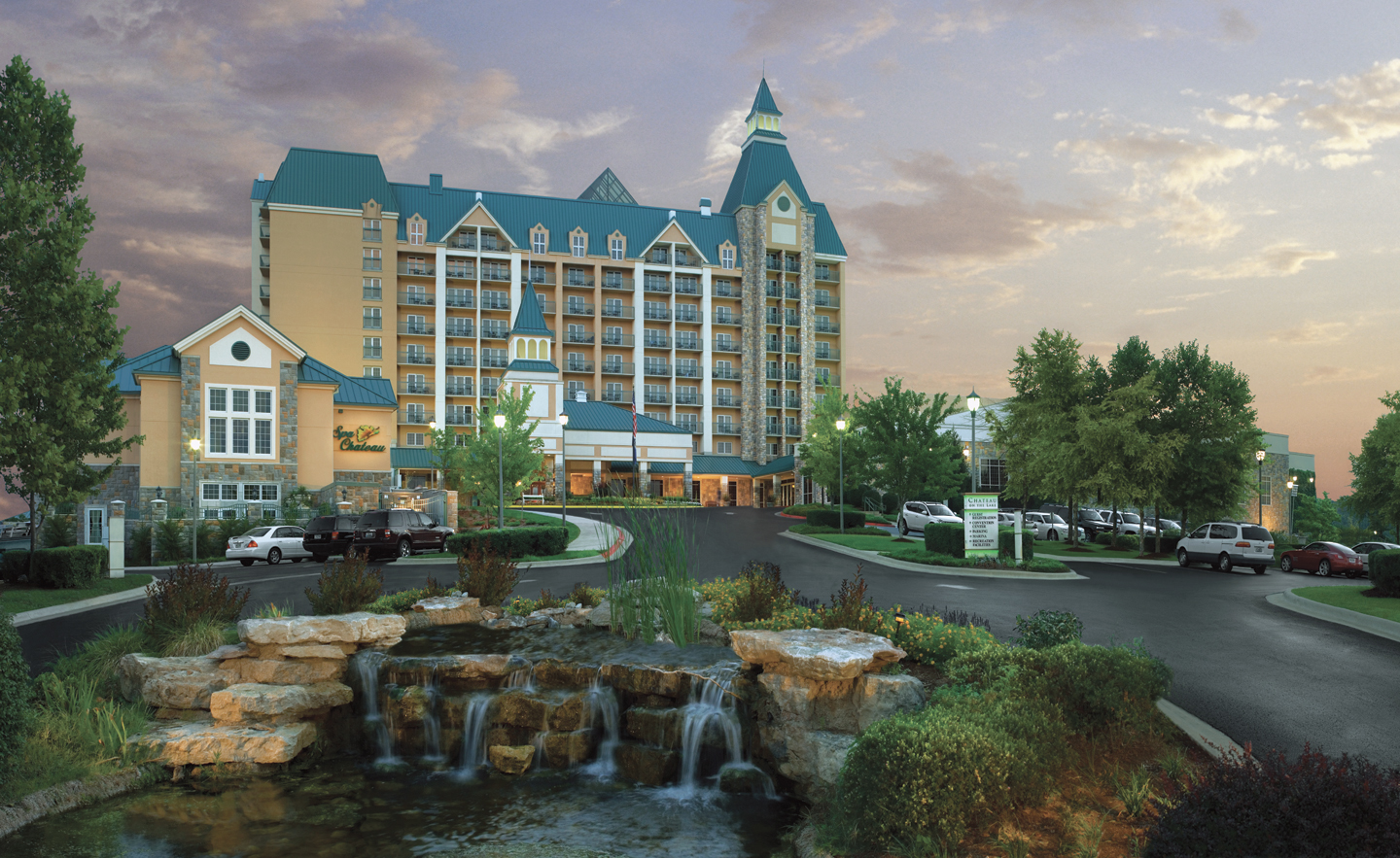 ...Titanic Museum's Grand Event Will Be
A Fun and Unique Way To Celebrate Halloween
 If you're looking for something fun and different – with a touch of mystery -- to do this Halloween, you should check out the "Titanic Museum Masquerade Dinner Party Package" being offered by Chateau on the Lake Resort & Spa in Branson, Missouri. The package includes:  two tickets to the Titanic Museum's grand "Masquerade Dinner Party & The Mummy's Curse" event the evening of Friday, October 30, 2009; accommodations that evening at Chateau on the Lake Resort & Spa; breakfast-in-bed for two the next morning at the resort; and complimentary shuttle transportation to and from the Titanic Museum the night of the event.  
 The Titanic event promises to be truly memorable, as it will be a progressive "moveable feast" dinner party conducted throughout the Titanic museum. In the "myth, mystery and legends" spirit of the evening, all crew members will wear elaborately decorated Vienna masks, and attendees are also encouraged to arrive in masks as well. Throughout the evening the Titanic crew will reveal strange tales and unexplainable phenomena that haunt the Titanic, such as the often-repeated story that the ship was cursed by an Egyptian mummy purportedly shipped to New York aboard the Titanic.
Chateau on the Lake Resort & Spa's "Titanic Museum Masquerade Dinner Party Package" is from $299 per couple, plus tax and gratuity. Additional nights are available for 30% off of the resort's published rates. For reservations or additional information, call 1-888-333-LAKE (5253) or (417) 334-1161, or visit www.ChateauOnTheLake.com .
"If you're looking for something truly memorable to do this Halloween, you should definitely make plans to experience what promises to be a very fun evening," said Stephen Marshall, vice president and general manager of Chateau on the Lake Resort & Spa.
Situated on a beautiful Ozark mountaintop overlooking Missouri's scenic Table Rock Lake, the 301-room Chateau on the Lake Resort & Spa is just minutes from the many attractions and shows of popular Branson. 
Recreational options at Chateau on the Lake Resort & Spa, which is Branson's only AAA Four-Diamond resort, include the luxurious 14,000-square-foot Spa Chateau. The full-service spa features 10 treatment rooms; customized body treatments; a soothing Infinity Tub that is filled from the ceiling; an opulent Roman Bath situated beneath a waterfall overlooking Table Rock Lake; a lake-view Movement Therapy Studio for Yoga; and a unique Barber Spa.
The resort's Chateau on the Lake Marina, open most of the year, offers more water sports activities than any other resort in the Midwest. Offerings at the full-service marina include overnight boat slips, and an array of watercraft rentals, which includes ski boats, fishing boats, waverunners, catamarans, paddle boats, sea kayaks, and canoes. Parasailing, guided fishing excursions, scuba diving, and snorkeling are among the many other available options. With 850 miles of pristine shoreline and 80 miles of crystal blue water, Table Rock Lake is a perfect water playground.
Additional recreational offerings at the resort include a 24-hour fitness center, two lighted tennis courts, a year-round indoor pool, an outdoor (seasonal) pool, indoor and outdoor hot tubs, nature and biking trails, The Sassafras Movie Theater, Crawdaddies Kids Club, and full-service concierge. Golfing at six area courses, which includes two of Missouri's finest, also is available to guests.
Widely regarded as the "Live Show Music Capital of America," Branson features more than 100 live shows per day, and a variety of impressive attractions. Among the offerings are Dick Clark's American Bandstand Theater, and the new $420-million Branson Landing which features festivals, musical events, waterfront dining options, and more than 400,000 sq. ft. of national brand-name shops, galleries and specialty gift shops.
Dining options at Chateau on the Lake Resort & Spa include the Chateau Grille, which features a stunning view of Table Rock Lake and is known for its elegant presentation and exceptional cuisine. Casual fare options include:  the 9th Street Italian Deli, serving bistro-style sandwiches, hand-made pizza, and "to go" box lunches; the Atrium Café & Wine Bar, located in the lobby beside an indoor waterfall and stream; and The Sweet Shoppe, offering hand-dipped ice cream, baked goods, candies, and specialty coffees.
The resort's 301 spacious guest rooms and suites boast cherry wood beds, down comforters, tiled stone baths, dual-line telephones with data port, complimentary Wi-Fi access, iron and ironing board, coffee maker, and in-room movies and music (at a nominal fee). Select pet-friendly rooms for pets less than 25 pounds are also available.
Additional features at Chateau on the Lake Resort & Spa include an impressive 10-story sky-lit atrium that provides breathtaking vistas of the lake, lush gardens, and surrounding mountains, and which features meandering streams brimming with colorful Koi fish, as well as a charming library lounge with a great stone fireplace.
Owned and managed by Springfield, Missouri-based John Q. Hammons Hotels & Resorts, the resort also features 43,500 square feet of meeting space.
For more information or reservations, call 1-888-333-LAKE (5253) or (417) 334-1161, or visit www.ChateauOnTheLake.com .
---
LOS ANGELES AIRPORT MARRIOTT HOTEL
A Smart Way to Deal with Delays or Early Flights
by Bonnie Carroll
With the constant changing flight arrival times at LAX, it makes sense to have a plan that will get you to the airport in the required advance time, or a plan to keep your sanity when flights are cancelled. The Marriott Hotel LAX, located  on Century Boulevard, just minutes from the airport, is the ideal solution!
Having a friend or business associate drop you off at the hotel in late afternoon before your next day flight, where you can enjoy a delicious early dinner at the hotel restaurant, taka a leisurely bubble bath and enjoy a peaceful nights sleep prior to jumping on a shuttle for the airport at 4:00 a.m. is the only way to go.
Or if your flight is delayed overnight, just take the shuttle to the hotel, have something soothing to eat, and sleep until its time to go catch the flight. Shuttles leave from the hotel every fifteen minutes to drop you at your carrier.
Recently, the hotel completed a mega million renovation that has reinvented its guest rooms and suites, outdoor pool terrace, fitness center, and public extensive meetings spaces. The overall look is fabulous, and the rooms are beautiful and comfortable with every ammenity. The automatic check-out service is great when running to a flight, and really makes everything so much easier for busy people. Did I mention the pool is so lucious, and a quiet place to enjoy lunch or a cocktail. Also, the high-tech ammenities in all the rooms make working out last minute reports a pleasure.
Standing out in the street in the dark at 3:00 or 4:00 a.m. to wait for a taxi or shuttle is hardly an option to checking in at the Marriott Hotel LAX to experience a stress free, and totally enjoyable pre-flight evening, in a hotel that has all the comforts of home. Please visit www.marriotthotels.com for additional information.                                                                              
5855 West Century Boulevard
Los Angeles, California 90045 USA
Phone:  1-310-641-5700
Fax:  1-310-337-5358
Sales:  1-310-337-5331
Sales fax:  1-310-337-8084
Toll-free:  1-800-228-9290
---
Halloween Happenings In Los Angeles
As Halloween creeps closer you might begin to feel a tingle roll down your spine.  But the chill you feel is not the salty ocean air. If you feel you're not alone in your empty hotel room… you're probably not. Darkness falls over sunny Southern California every October, and the skeletons of unexplained disappearances, unsolved murders and untimely deaths can't be kept in the closet. If you begin to see things you can't explain, or hear things you don't understand, you're just in time to experience Halloween in Los Angeles. Popular LA area attractions announce Halloween holiday celebrations to draw and delight visitors this fall. LA is the entertainment capital of the world, and Halloween 2009 will see a host of spectacular events at local theme parks, museums and cemeteries. Curbside street fairs and festivals will present eclectic performances and cultural celebrations, while city tours blend history and haunts. A list of exciting events follows. Visit www.discoverLosAngeles.com for updates and information.
Events & Attractions:
"Halloween Horror Nights" at Universal Studios Hollywood℠ (Hollywood) – "Halloween Horror Nights," Southern California's most terrifying Halloween event, begins a 16-night run Oct. 2. Universal Studios Hollywood has added four new maze experiences, four new "scare zones," a new "Terror Tram" backlot experience, "Rocky Horror Picture Show: A Tribute" and a new "Bill and Ted's Excellent Halloween Adventure" production to its "Halloween Horror Nights" for 2009. "Saw: Game Over," a "live" maze experience based on the "Saw" film franchise, and an interactive maze, "Halloween: The Life and Crimes of Michael Myers," are among the exciting new attractions at "Halloween Horror Nights" this season. "Halloween Horror Nights" will continue on consecutive weekends and selected weekday nights from Oct. 2 through Halloween, Oct. 31. Tickets are on sale now at www.UniversalStudiosHollywood.com; event dates are:  Oct. 2-3, 9-11, 15-18, 23-25, 28-31. The event will begin nightly at 7 p.m.; closing hours will vary. www.HalloweenHorrorNights.com
Scarium of the Pacific at the Aquarium of the Pacific (Coastal) -- Discover creatures lurking in the depths of the Pacific Ocean at the Scarium of the Pacific. This spooktacular educational Halloween event for the whole family features a children's costume contest, creepy coloring competition, magic shows, spooky storytelling, kooky crafts, eerie animals and much more. Oct. 24 and 25 from 9 a.m. to 5 p.m.; special programs are free with general admission or aquarium membership. www.aquariumofpacific.org
"Boo at the Zoo" at the Los Angeles Zoo and Botanical Gardens (Downtown) – The Los Angeles Zoo and Botanical Gardens, located in Griffith Park, transforms into themed areas and welcomes trick-or-treaters to the annual "Boo at the Zoo" Halloween event.  "Boo at the Zoo" offers pumpkin carving, treats, crafts, music and performances. Zoo animals stomp and chomp pumpkin treats at this family-friendly event Oct. 24, 25 and 31 and Nov. 1 from 10 a.m. to 4 p.m. www.lazoo.org
Drama After Dark: A Night of the Macabre with Poe and Gorey at the Huntington Library, Art Collections, and Botanical Gardens (San Gabriel Valley) –Thrilling works by Edgar Allan Poe and Edward Gorey will be enacted throughout the moonlit gardens at the Huntington Library Oct. 24, beginning at 6:30 p.m. The audience will be given maps to select and view six of 10 performances during the evening. The night's chilling theatrics will be presented by the actors of the Guild of St. George. The haunting works to be enacted include "The Pit and the Pendulum," "The Tell Tale Heart" and "The Gashlycrumb Tinies." These stories are not for the faint of heart, and guests must be age 10 or older to be admitted. Admission is $35. www.huntington.org
Sixth Annual Haunted Museum at the Natural History Museum of Los Angeles (Downtown) – The circus is coming to the Natural History Museum for the spookiest show on Earth. The haunted circus will feature fire eaters, jugglers and stilt walkers on a ghostly mission to find their mysteriously absent cast member, Human Cannonball Billy "Ballistic" Jones. Billy has recently been spotted throughout the museum's research and collections desperately seeking a way to fly back home. Search for Billy in the Haunted Museum Oct. 25 at 5 p.m. www.nhm.org
Fairs, Festivals & Tours
The West Hollywood Halloween Carnival (Westside) – The West Hollywood Halloween Carnival is a fantastic evening of outrageous costumes and top-notch entertainment. The glamorous street festival celebrates its 21st anniversary in 2009 and expects record crowds with more than a half million people anticipated! The Carnival is the Los Angeles area's second largest event, second only to the Tournament of Roses New Year's Day Parade, and marks the finale of Halloween celebrations in West Hollywood. A week of free events including a youth carnival, a pet costume contest, "Drag Races" featuring competitive relay races for people dressed in drag and stiletto heels, pumpkin carving contests and more will lead up to the Halloween Carnival. The Carnival takes place Oct. 31 from 6 p.m. to midnight between La Cienega Boulevard and La Peer Drive on Santa Monica Boulevard, "Route 66" in West Hollywood. www.weho.org/halloween
Hollywood Forever Cemetery Presents Dia De Los Muertos (Hollywood) – Embrace, honor and celebrate the memory of the departed at Hollywood Forever Cemetery for a traditional Dia De Los Muertos festival. Participate in a colorful ancient Mexican ceremony celebrating life and heritage. Hollywood Forever is the only cemetery in the country hosting an event in celebration of Dia De Los Muertos, or Day of the Dead. This unique event begins Oct. 23 at 5 p.m. with the placement of the ceremonial alter. The celebration continues Oct. 24 at 4 p.m. with music and performances lasting well into the evening. Admission is $10. www.ladayofthedead.com
Olvera Street Merchants Present Dia De Los Muertos (Downtown) – Dia De Los Muertos is a traditional Mexican holiday reuniting and honoring beloved ancestors, family and friends. Olvera Street celebrates Dia De Los Muertos, or Day of the Dead, with several days of festivities featuring piñata breaking, children's workshops, face painting, strolling Mariachi and Ballet Folklorico. Enjoy colorful, ancient Mexican ceremonies in honor of departed loved ones with beautifully decorated altars, entertainment and Novenaria processions.  Novenaria processions begin on Olvera Street Oct. 25 and continue through Nov. 2. Nightly celebrations begin at 7 p.m. and are free to the public. www.olvera-street.com
Mr. Bones Pumpkin Patch (Westside) – Mr. Bones Pumpkin Patch is an annual family-friendly event offering the latest and best Halloween merchandise, farm fresh goods and holiday fun. Children enjoy celebrating Halloween with Mr. Bones and the Halloween giants, the jumpin' pumpkin, straw maze and face painting. Select a pumpkin, gourd or squash and carve or paint it at the patch. Mr. Bones Pumpkin Patch is open Oct. 10 through 31 from 9 a.m. to 8 p.m. daily. www.mrbonespumpkinpatch.com
Dearly Departed, Hollywood's Tragical History Tour (Hollywood) – Revisit Hollywood scandal and celebrity death in the famous Dearly Departed "Tomb Buggy" on Hollywood's Tragical History Tour. The tour visits the Hollywood locations of macabre murders and sensational deaths. Hear the stories that immortalized River Phoenix, Janis Joplin, The Black Dahlia and Bella Lugosi, among many others. The three-hour tour explores more than 100 scenes of Hollywood death daily from Oct. 1 through 29. Visit www.zerve.com/DDTours to purchase tickets and www.dearlydepartedtours.com for more information.
Hollywood Forever Cemetery Historic Walking Tour (Hollywood) – Hollywood Forever is a vast, immaculately landscaped cemetery boasting mausoleums, exhibitions, monuments and gardens. Legends Cecil B. DeMille, Johnny Ramone and Jayne Mansfield are among those buried at Hollywood Forever. On Oct. 31, celebrate Halloween on hallowed ground. Beginning at 3 p.m., the Hollywood Forever Cemetery offers a two-hour walking tour through the labyrinth of historic final resting places. Admission is $12 per person; reservations are not required. www.hollywoodforever.com
Haunted Hollywood Scavenger Hunt hosted by Out of the Box (Hollywood) – Hollywood is the seventh most haunted city in the U.S., and Out of the Box is organizing its third annual Halloween scavenger hunt to uncover Hollywood's haunted history. Teams will hunt the ghosts of the Hollywood Roosevelt Hotel, the Knickerbocker Hotel, local theaters and other historic landmarks. Hunts will be held Oct. 24, 25, 30 and 31 at 5:30 p.m. Participation in this fast-paced Halloween chase is $25. www.outoftheboxevents.net
The Sixth Annual Halloween Mourning Tour and Halloween Mourning Movie Night at the Heritage Square Museum (Downtown) – The Heritage Square Museum is a living-history museum reflecting the settlement and development of Southern California from the Civil War to the early 20th century. On Oct. 24 and 25, from noon to 4 p.m., learn all about death and mourning etiquette during the Victorian era and participate in a funeral inside one of the museum's historic homes. Oct. 25 (only), children ages 2 to 12 may come in costume and play period games, make 19th century harvest crafts and choose a pumpkin from the pumpkin patch. Event is $10 for adults and $5 for children. On Oct. 24 beginning at 7 p.m. guests may bring a picnic, blankets, chairs and candy to enjoy a screening of a classic horror film in Heritage Square. Movie screening is $10, free to museum members. www.heritagesquare.org
Halloween Harvest Festival at Pierce College (San Fernando Valley) — The 2009 Halloween Harvest Festival at Pierce College in Woodland Hills offers family fun during the day with a "pick your own" pumpkin patch, a live Holiday Hill Farms stage show starring "Spookley" the square pumpkin and his friend Jack the scarecrow, a corn maze and daily activities and rides for children. At night, the festival takes on a more sinister persona as FrightFair Scream Park begins at dark with a "Factory of Nightmares" Haunted House, and the "Creatures of the Corn" Haunted Trail — not for the easily startled! Sept. 25 through Nov. 1.  www.halloweenharvestfestival.com.
Dream Halloween® Fundraiser for the Children Affected by AIDS Foundation (Westside) – Dream Halloween®, a multi-faceted fundraising and awareness campaign, aims to bring needed attention to the domestic and international pediatric AIDS epidemic. The Dream Halloween® fundraising event focuses the fun and excitement of the Halloween holiday to raise attention for the millions of children worldwide who have been infected or affected by HIV and AIDS. It is supported nationally by Toys"R"Us Inc., Disney Consumer Products, Mattel Inc., Barbie™ Rocks, Discovery Bay Games, and media partners "American Baby" and "Parents" magazines.  Hosted by Jaime Lee Curtis, the Dream Halloween® fundraiser at Barker Hangar will bring the stars together in support of the Children Affected by Aids Foundation. Oct. 24, 5 to 8 p.m. Tickets: $250 for children, $300 for adults; sponsorship packages available. www.caaf4kids.org
Los Angeles County Museum of Art (LACMA) Muse Costume Ball (Westside) – Follow the blood-red carpet to the annual Muse Costume Ball at the Los Angeles County Museum of Art. In only five years, popularity soared and The Muse Costume Ball quickly emerged as one of LA's premier Halloween events. More than 1,400 revelers will attend the night of art, music, cocktails and elaborate costumes. The Costume Ball will be held Oct. 31, 8:15 p.m. to midnight. Tickets are $25 for Muse members ($30 after Oct. 24); general admission $50. Tickets go on sale in mid-September. www.lacma.org
Terror Fest aboard The Queen Mary "Shipwreck" (Coastal) – Fridays and Saturdays in October, Shipwreck Productions invites you aboard The Queen Mary "Shipwreck" for the "revamped and re-intensified" Halloween Terror Fest. The paranormal party will feature live music, DJs, dancing, costumes, frightening effects and terrifying interactive attractions. The Queen Mary, once a World War II ship and historic luxury ocean liner, is allegedly haunted and filled with unsettling noises and spooky sightings. www.queenmary.com
---
Local Festivals, Anniversaries light up Germany's Magic Cities in 2010
Going local is one of the most rewarding ways to experience a country's culture, to meet its people, to taste the food cooked on the street and hear the sounds streaming from street musicians. In Germany, the citizens - no matter what their socio-economic background - participate in their local festivals ranging from beer and wine parties to religious and historic anniversaries. Fortunately 2010 offers a wealth of different festivals in Germany's ten "Magic Cities:" Berlin, Cologne, Dresden, Duesseldorf, Frankfurt, Hamburg, Hannover, Leipzig, Munich and Stuttgart  www.magic-cities.com

Berlin at night is a magical experience, the "Long Night of the Museums," is a special nocturnal experience when over 100 museums and galleries across the city open their doors late until 2:00 am, offering visitors an all-you-can-see evening of exhibitions, guided tours and special events. Tickets cost $18 per person, including a shuttle service along several routes (January 30 and August 28, 2010). Then, for twelve days Germany's capital illuminates its most famous attractions with special light installations in the "Festival of Lights" (October 19 - 31, 2010)  www.magic-cities.com

Cologne on the Rhine River is known for its cathedral, hospitality and mood to party. Carnival is the city's offical fifth season and the Rose Monday parade is an annual highlight (February 23, 2010). Cologne is also home to the oldest and most vital gay communities in Germany. In 2010 the city will host 8. Gay Games attracting athletes from all arround the globe, making Cologne for one week the gay capital of the world (July 31 - August 7, 2010).  www.magic-cities.com

The royal city of Dresden in Saxony is world renown for its culture and art scene, hosting some of the most fascinating collections in the world. Combining two major anniversaries, the 450th year of the Dresden Art Collection and the 300th anniversary of the nearby Meissen Porcelain workshop, the Japanese Palais will host a special porcelain exhibition with some of the most valuable works from Meissen (April 18 - October 1, 2010).  www.friedrich.meissen.com and celebrating Dresden's culture and food is the annual Elbhang Riverside Fest from Loschwitz to Pillnitz along Sanony's Wine Route. Here you can indulge in local wine and specialites in front of the spectacular Rive Elbe panorama (June 25 - 27, 2010).  www.magic-cities.com

Duesseldorf is known as the "Art city," boasting spectacular architecture from Frank Gehry and David Chipperfield as well as other cutting edge galleries and museums. Duesseldorf's second Quadriennale, a series of high caliber fine art exhibits in nine of the city's major art houses and galleries such as K20, K21, Benrath Castle, Museum Kunst Palast and NRW-Forum Duesseldorf, features work from artists Joseph Beuys, Nam June Paik, Marcel Broodthaers and others (September 2010 - January 2011). Also in 2010 the city celebrates the 200th birthday of his famous citizen, the world renowned composer Robert Schumann, who lived and worked in Duesseldorf. The Schumann Festival 2010 features special concerts in several venues with famous musicians and orchestras (May 28 - June 14, 2010)  www.magic-cities.com

Frankfurt is not only Germany's major airport and financial center, it is also a great cultural and culinary city, showcasing both these features in two great summer festivals. The annual Museum Embankment Festival along the Rhine is one of Europe's largest cultural festivals featuring countless art and crafts stalls and Frankfurt's fabulous museum row, with reduced-price admission and many special exhibitions (August 27 - 29, 2010). The Rheingau Wine Festival in Frankfurt's central culinary street "Fressgass" is a superb festival featuring fine food and wine at over 30 stalls representing vineyards from some of Germany's most renowned wine-growing regions, the nearby Rheingau (September 1 - 10, 2010).  www.magic-cities.com
---
Royal Couple to visit Santa Fe, New Mexico in honor of the
City's 400th Anniversary
His and Her Royal Highness, the Prince and Princess of Asturias, will be visiting Santa Fe in honor of the City's 400th Anniversary October 4-6, 2009.
In order to commemorate the 400th Anniversary of the founding of the City of Santa Fe—"La Villa Real de la Santa Fe de San Francisco de Asís", the Royal visit will include events in both Albuquerque and Santa Fe.
In Albuquerque, the Royal couple will attend the unveiling of a commemorative plaque at the National Hispanic Cultural Center and a meeting at the University of New Mexico with President Schmidly.
In Santa Fe, Prince Felipe and Princess Letizia will attend a dinner at the Governor's Mansion with Governor Bill Richardson and First Lady Barbara Richardson.
Additionally, there will be an invitation only event at the New Mexico History Museum, where the Prince and Princess, along with State and City Officials and the Cuartocentenario Committee will commemorate the City's four hundredth anniversary.
A public event is scheduled on the Historic Santa Fe Plaza at 12:30 pm on October 6, 2009.
Credentialed Media will be admitted to the Governor's Mansion portal on Monday, October 5th before 7:00 pm for a photo opportunity prior to the dinner. Media will only be admitted to the portal (for a photo-opportunity only) before 7:00 pm.
There will be no interviews scheduled.
The City of Santa Fe is very proud of the continued association with the Spanish Royal Family and honored to welcome His and Her Royal Highness to celebrate the Cuartocentenario.

---
---