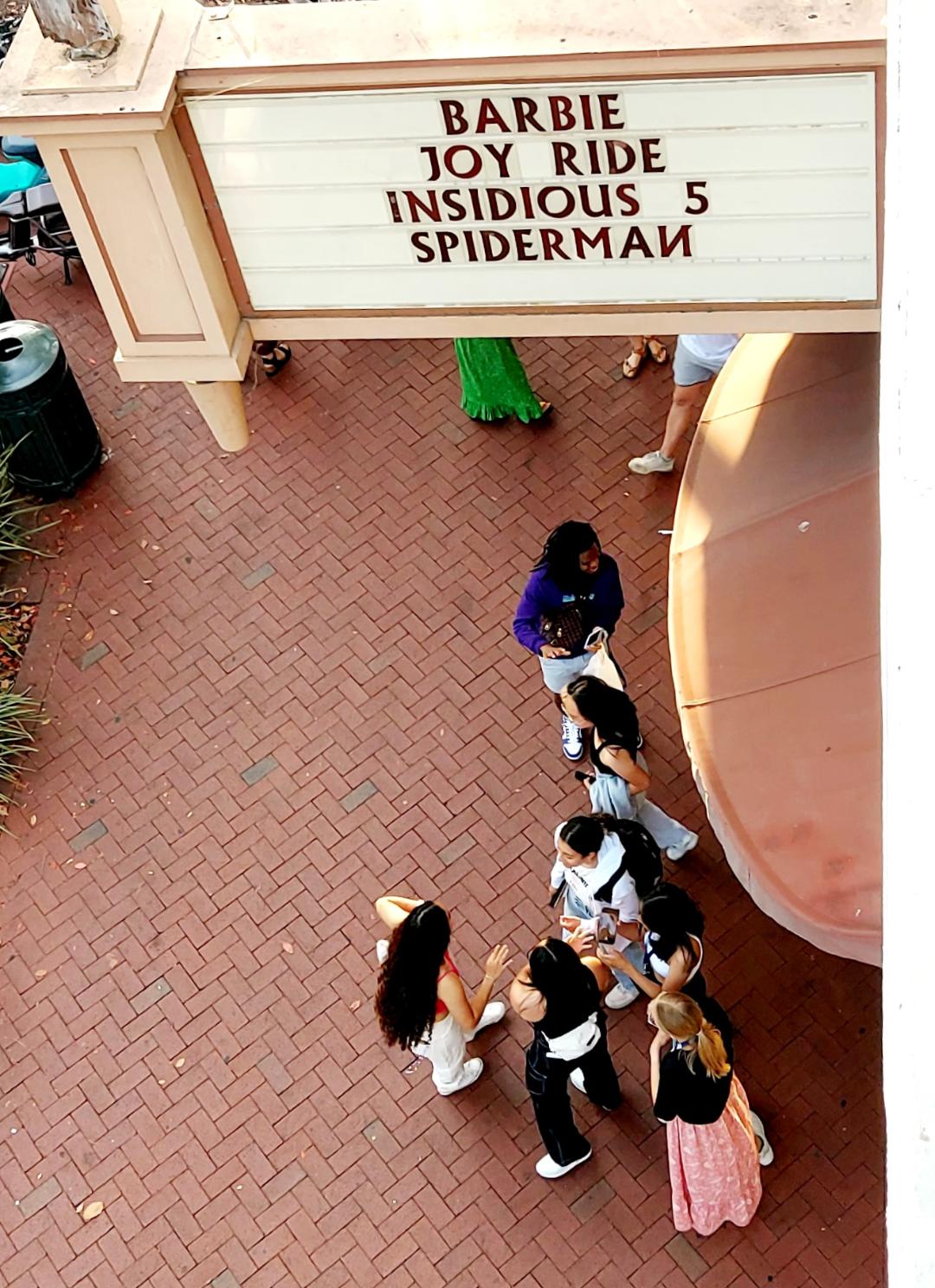 BARBIE OPENS IN SANTA BARBARA AMID RECORD HEAT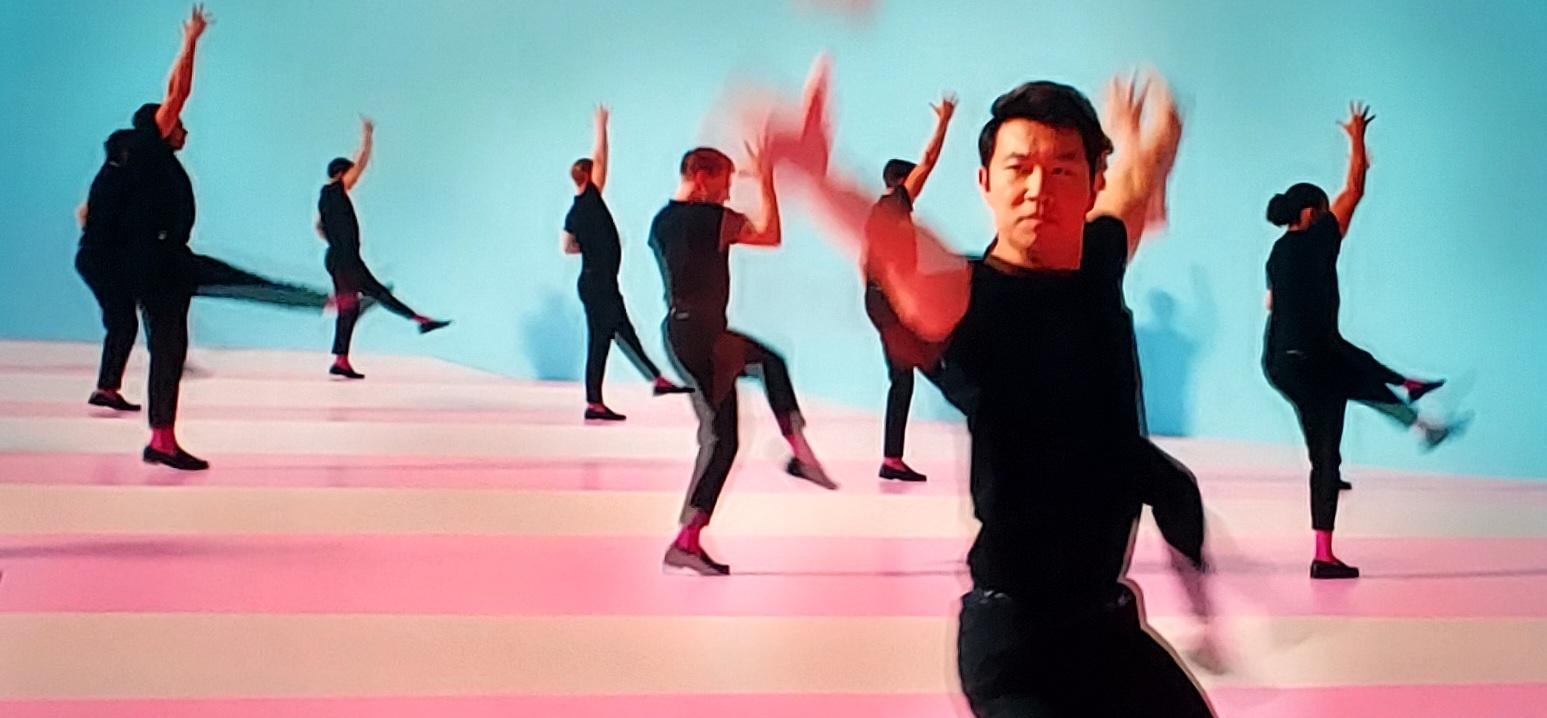 The local theatre on State Street in Santa Barbara was sold out hours before show time, and attracted a variety of movie goers of all ages, from small children to grandmothers who all wanted to have a re-experience of their memories of Barbie, or a new adventure.
On a horridly hot day it was just a delight to sit in a cool theatre, and we had no expectations about the film, however, do not miss this movie! It was so happy, delightful, positive message filled, and love inspiring that I walked out feeling absolute Joy!
Margot Robbie and Ryan Gosling were simply astounding in their roles and bravo for America Fererra, who gave a monologue that rocked the house. Also, could not help loving Rhea Pearlman for her touching role as Ruth Handler, creator of Barbie.
 The entire cast was in perfect harmony for this one and all gave their best. As I said, don't miss this one. Take your kids, grandkids or gather up a gaggle of girlfriends and make it a girls day out for some wonderful fun.
 Thank you Greta Gerwig, for yet another outstanding and amazing film!
Barbie
Barbie, directed by Greta Gerwig and written by Greta Gerwig and Noah Baumbach is based on Barbie by Mattel, produced by David Heyman, Margot Robbie, Tom Ackerley, Robbie Brenner. Starring Margot Robbie, Ryan Gosling, America Ferrera, Kate McKinnon, Michael Cera, Issa Rae, Rhea Pearlman and Will Ferrell. Distributed by Warner Bros. Pictures and released July 21, 2023 in the US. 
PLOT: Stereotypical Barbie ("Barbie") and a wide range of fellow Barbies all reside in Barbieland, a matriarchal society where women are self-confident, self-sufficient, and successful. While their Ken counterparts spend their days engaging in recreational activities at the beach, the Barbies hold all important job positions such as doctors, lawyers, and politicians. Beach Ken ("Ken") is only happy when he is with Barbie and seeks a closer relationship, but Barbie rebuffs him in favor of independence and female friendships.
During a dance party, Barbie is suddenly stricken with worries about mortality. The next day, she finds she can no longer complete her usual routine and discovers her feet have gone flat and she has cellulite. Weird Barbie, a wise but disfigured outcast, tells her that to cure her affliction, she must travel into the real world and find the child playing with her. On her way to the real world, Barbie finds Ken stowed away in her convertible, and reluctantly allows him to join her.
Arriving at Venice Beach, the two cause multiple antics, alarming the Mattel CEO, who orders their capture. Barbie tracks down her owner, a tween girl named Sasha, who criticizes her for encouraging unrealistic beauty standards. Distraught, Barbie discovers that Gloria, a Mattel employee and Sasha's mother, is the catalyst of her existential crisis. Gloria began to play with Sasha's old Barbie toys while experiencing her own identity crisis, inadvertently transferring her concerns to Barbie. Mattel attempts to put Barbie in a toy box for remanufacturing, but she escapes with Gloria and Sasha's help, and the three travel to Barbieland, with the Mattel CEO and high-ranking executives in pursuit.
Meanwhile, Ken learns about the patriarchal system, and feels respected and accepted for the first time. Returning to Barbieland, he persuades the other Kens to take over, and the Barbies are indoctrinated into submissive roles, such as maids, housewives, and agreeable girlfriends. Barbie arrives and tries to convince Ken and the Barbies to return to the way things were, only to be rebuffed. She becomes depressed, but Gloria gives an inspirational speech about society's conflicting expectations of women, restoring Barbie's self-confidence.
With the assistance of Sasha, Weird Barbie, Allan, and other discontinued dolls, Gloria uses her messagings on all the Barbies to bring them out of their subordinate behaviors. The restored Barbies then manipulate the Kens to fight amongst themselves and be distracted from altering the constitution to enshrine male superiority, while the Barbies regain their positions of power. In the process, they also realize the error of their previous societal system, and decide to make some changes in Barbieland, including better treatment for the Kens and all outcast dolls.
Barbie and Ken apologize to each other and acknowledge their failings. Ken bemoans that he has no identity or purpose without Barbie, to which Barbie encourages him to find an autonomous identity. Barbie, who remains unsure of her own purpose and identity, meets with the spirit of Mattel co-founder Ruth Handler, who explains that Barbie's story has no set ending and her ever-evolving history surpasses that of her roots.
After the Barbies, Kens, and Mattel executives bid Barbie goodbye, she decides to become human and return to the real world. Some time later, Gloria, her husband, and Sasha take Barbie, now going by the name "Barbara Handler", to her first gynecological appointment.