TINSELTOWN TIDBITS    .   .   .
DAME JUDI DENCH TO RECEIVE KIRK DOUGLAS AWARD FOR EXCELLENCE IN FILM
ALL PROCEEDS FROM THE EVENT WILL
SUPPORT SBIFF'S FREE YEAR-ROUND EDUCATIONAL PROGRAMS
 The Santa Barbara International Film Festival announced today that Academy Award® winner Dame Judi Dench will be honored with the twelfth annual Kirk Douglas Award for Excellence in Film. The award will be presented at a black-tie gala dinner at Bacara Resort & Spa on Thursday, November 30, 2017. Perhaps best known for her iconic roles in SHAKESPEARE IN LOVE, PHILOMENA, NOTES ON A SCANDAL and SKYFALL, Dench will next be seen as Queen Victoria in Stephen Frears' VICTORIA & ABDUL, in theaters on September 22, 2017.
 Victoria & Abdul tells the extraordinary true story of the amazing and unlikely friendship between Queen Victoria (Judi Dench) and a young clerk, Abdul Karim (Ali Fazal), who becomes her teacher, her spiritual advisor, and her devoted friend.
 In 1887, Abdul travels from India to present a ceremonial medal as part of the Queen's Golden Jubilee but surprisingly finds favor with the elderly Queen. The unprecedented and unlikely relationship causes a battle royale within the royal household, pitting the Queen against court and family. Victoria & Abdul humorously explores questions of race, religion, power, and the farce of Empire through the prism of a highly unusual and deeply moving friendship.
 The screenplay of Victoria & Abdul is by Academy Award nominee Lee Hall (Billy Elliot), based on journalist Shrabani Basu's book Victoria & Abdul: The True Story of the Queen's Closest Confidant, which brought to light the long-hidden history of Victoria and Abdul from their own diaries and journals.
 Since 2006, the annual Kirk Douglas Award for Excellence in Film has been awarded to a lifelong contributor to cinema through their work in front of the camera, behind, or both.  Past honorees include Warren Beatty, Jane Fonda, Jessica Lange, Forest Whitaker, Robert DeNiro, Michael Douglas, Harrison Ford, Quentin Tarantino, Ed Harris, and John Travolta.
 "I am especially delighted to learn that Dame Judi Dench will accept the award that bears my name. She is a consummate artist of stage and screen who is a particular favorite of mine," says Kirk Douglas, original award recipient. "I wish I could have had the joy of working with her, but I am happy for the pleasure of seeing my name coupled with hers in support of the Santa Barbara Film Festival."
 The 33rd annual Santa Barbara International Film Festival will take place from Wednesday, January 31st through Saturday, February 10th. 
 About the Santa Barbara International Film Festival
The Santa Barbara International Film Festival is a 501(c)(3) non-profit arts and educational organization dedicated to discovering and showcasing the best in independent and international cinema. Over the past 30 years, SBIFF has become one of the leading film festivals in the United States – attracting 90,000 attendees and offering 11 days of 200+ films, tributes and symposiums, fulfilling their mission to engage, enrich, and inspire the Santa Barbara community through film.
 SBIFF continues its commitment to education and the community through free programs like its 10-10-10 Student Filmmaking and Screenwriting Competitions, Mike's Field Trip to the Movies, National Film Studies Program, AppleBox Family Films, 3rd Weekend and educational seminars. In June of 2016, SBIFF entered a new era with the acquisition of the historic and beloved Riviera Theatre. After an extensive renovation, the theatre reopened in September of 2017 with state of the art Dolby audio and projection along with many other features.  The theatre is SBIFF's new year round home to expand their mission of educational outreach.
_____________________________________________________________________
EMMY'S SEPTEMBER 17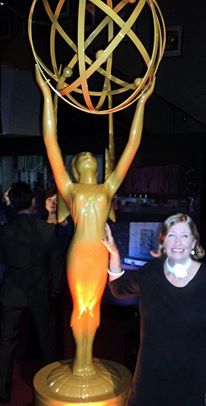 ____________________________________________________________________
EMMY FUN IN HOLLYWOOD 2017  .   .   .
DORIS BERGMAN'S EIGHTH ANNUAL EMMY® STYLE
 LOUNGE & PARTY AT FIG & OLIVE A STAR FEAST!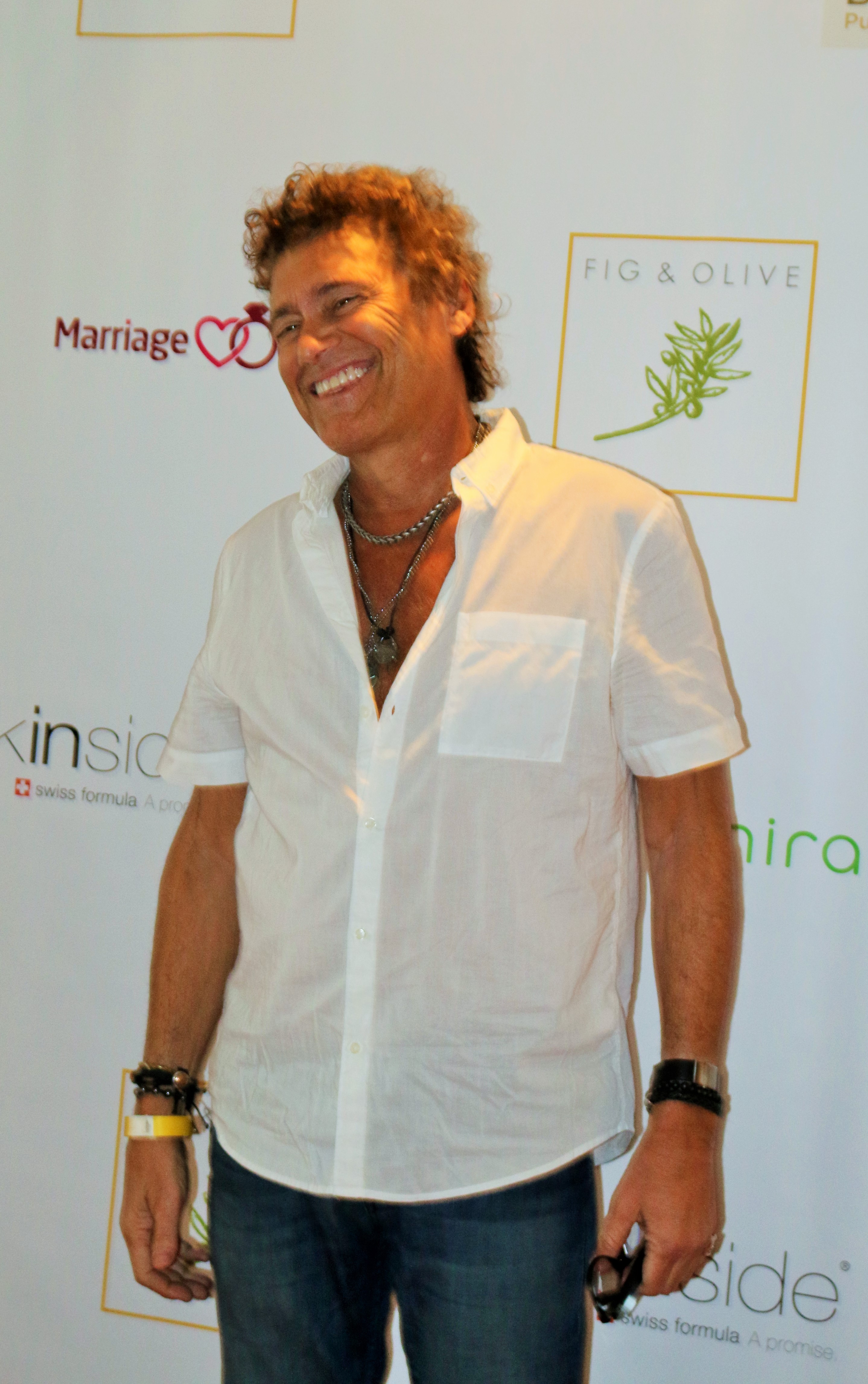 Actor Steven Bauer "Coming Home" & "They Shoot Horses Don't They" Charming on the Red Carpet

Once again the highly anticipated who's who Emmy Luncheon was held on Thursday, September 14, 2017 at Fig & Olive – THE Hollywood Hotspot on Melrose Place. It was yet another outstanding Bergman's Style Lounge and Party honoring the upcoming 69th Annual Primetime Emmy® Awards. Over 100 of Hollywood's finest turned out to celebrate and honor the television industry's Emmy® Nominated actors, former Emmy® winners, presenters, stylists and industry VIPS.  This highly anticipated invitation-only event, hosted by Buywine.com and presented by Skinside Drinkable Collagen, featured an incredible array of fashion for him and her including couture gowns, bespoke tuxedos & suits, the finest in beauty, skin & hair care, stunning jewelry collections, gorgeous accessories, fashion forward luggage, exquisite timepieces, chic chapeaus, fabulous fragrance, everything for the pampered pooch, gourmet cuisine, unique spirits, delectable sweets and much more! A star feast was served by the Fig & Olive staff that was outstanding!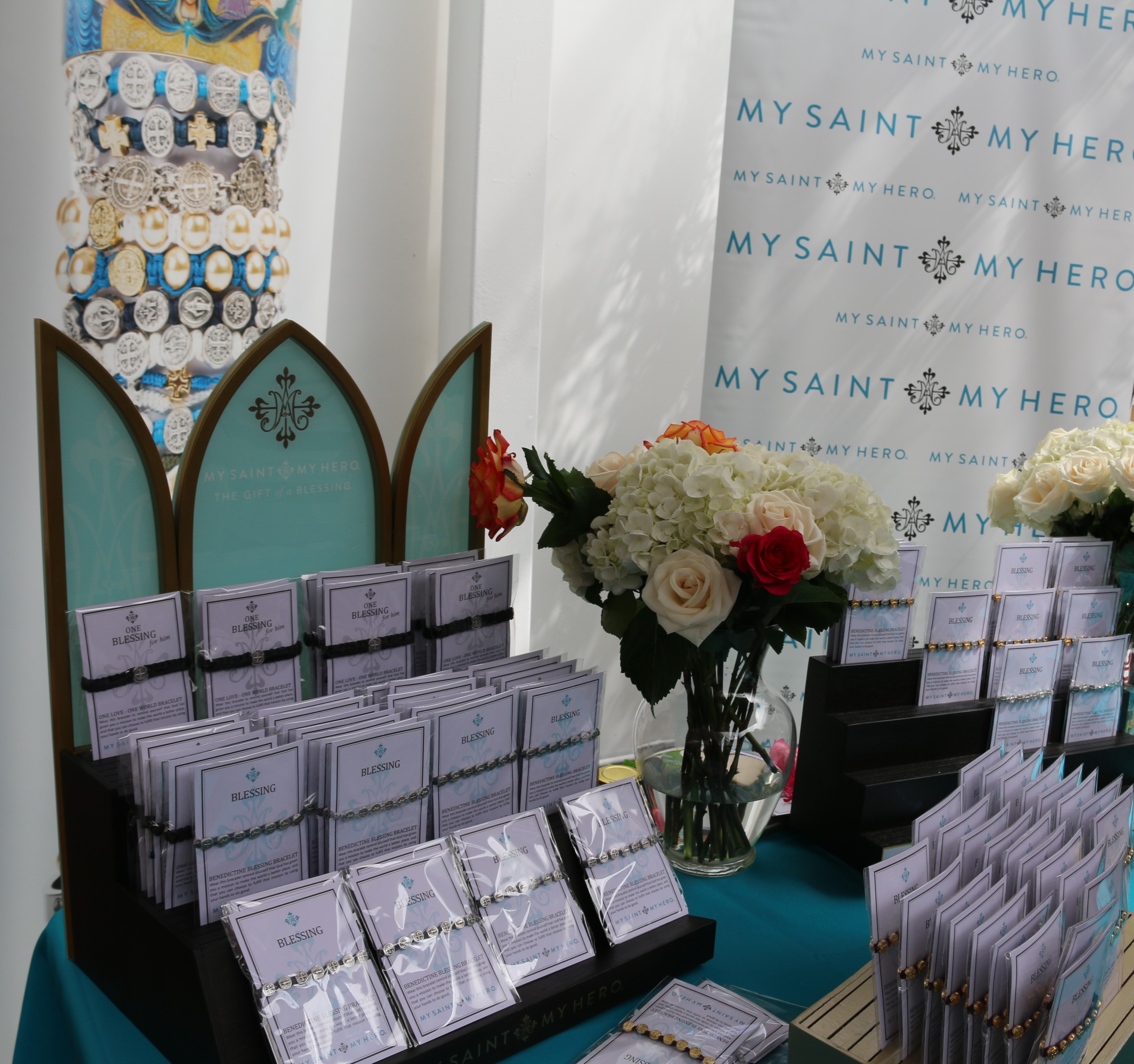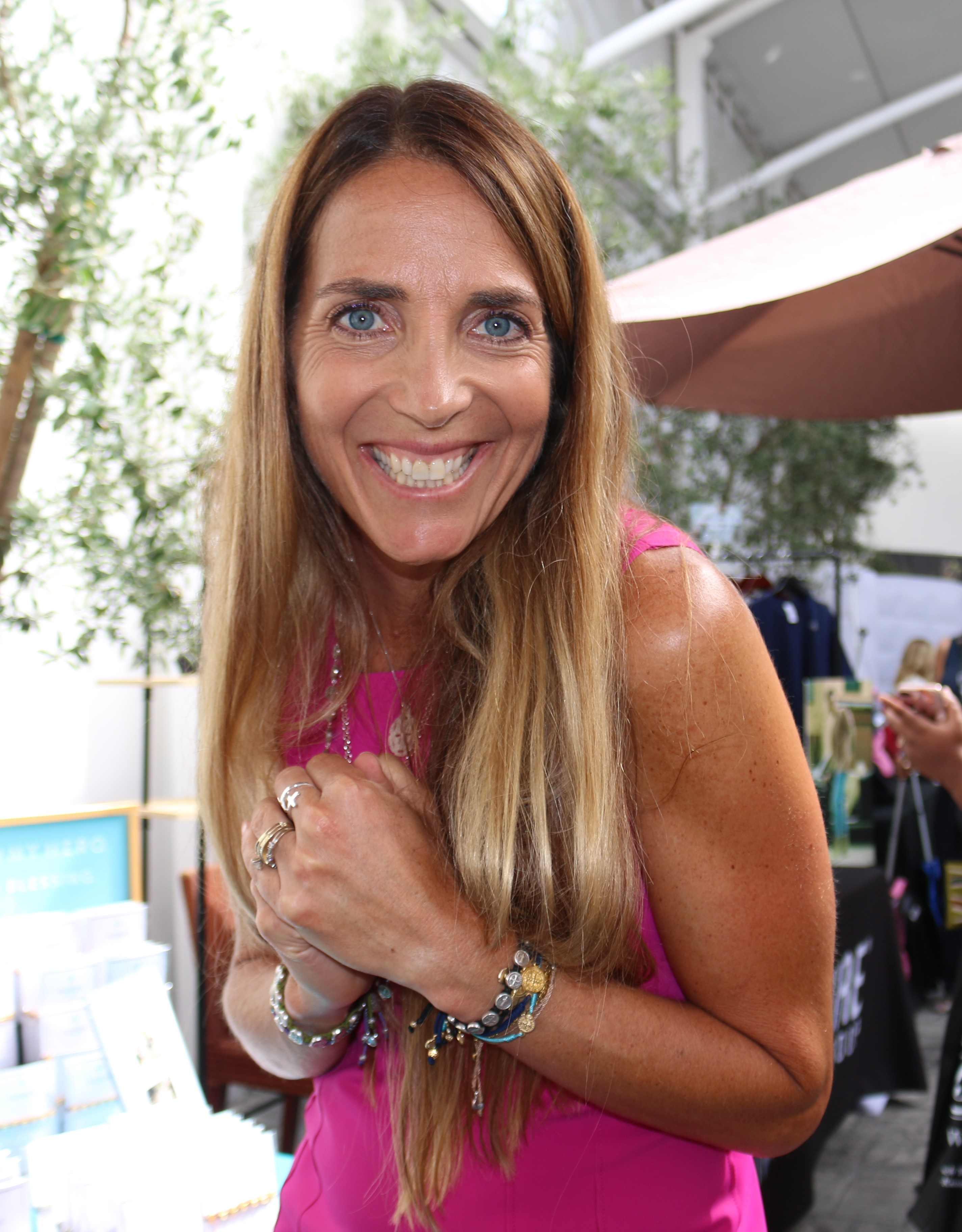 "My Saint - My Hero" Blessing Bracelets Owner/Designer Giving Blessings
Celebrities in attendace included 2017 Primetime Emmy Winner, Kim Estes, Best Actor, Short Form ("Dicks"), Patrika Darbo, 2016  Primetime Emmy Winner, Best Actress Short Form ("Acting Dead), Primetime Emmy Nominees, Kevin "The Bull," Host of Emmy Nominated Series ("American Ninja Warrior"), Kelsey Scott ("Walking Dead"), Mo Collins ("'F' Is For Family"), joined Multiple Oscar Nominee Bruce Dern, Genevieve Buechner ("UnReal"), Shiva Negar ("American Assassin"), Hollywood Icon Deidre Hall ("Days of Our Lives"), Brigitte Nielson, Denise Boutte, Tony Denison ("Major Crimes"), Michael Campion ("Fuller House"), Naomi Grossman ("American Horror Story"), Nathan Davis, Jr. ("Detroit"), Gleb Savchenko ("Dancing With the Stars"), Steven Bauer ("Ray Donovan"), Lotte Verbeek ("Madam Secretary"), Marilu Henner,  Dee Wallace, Maria Conchita Alonso, Rosa Blasi ("The Thundermans"), Toks Olagundoye, to name a few, who were among the cadre of celebrities and industry VIPS who were treated to the best of the best!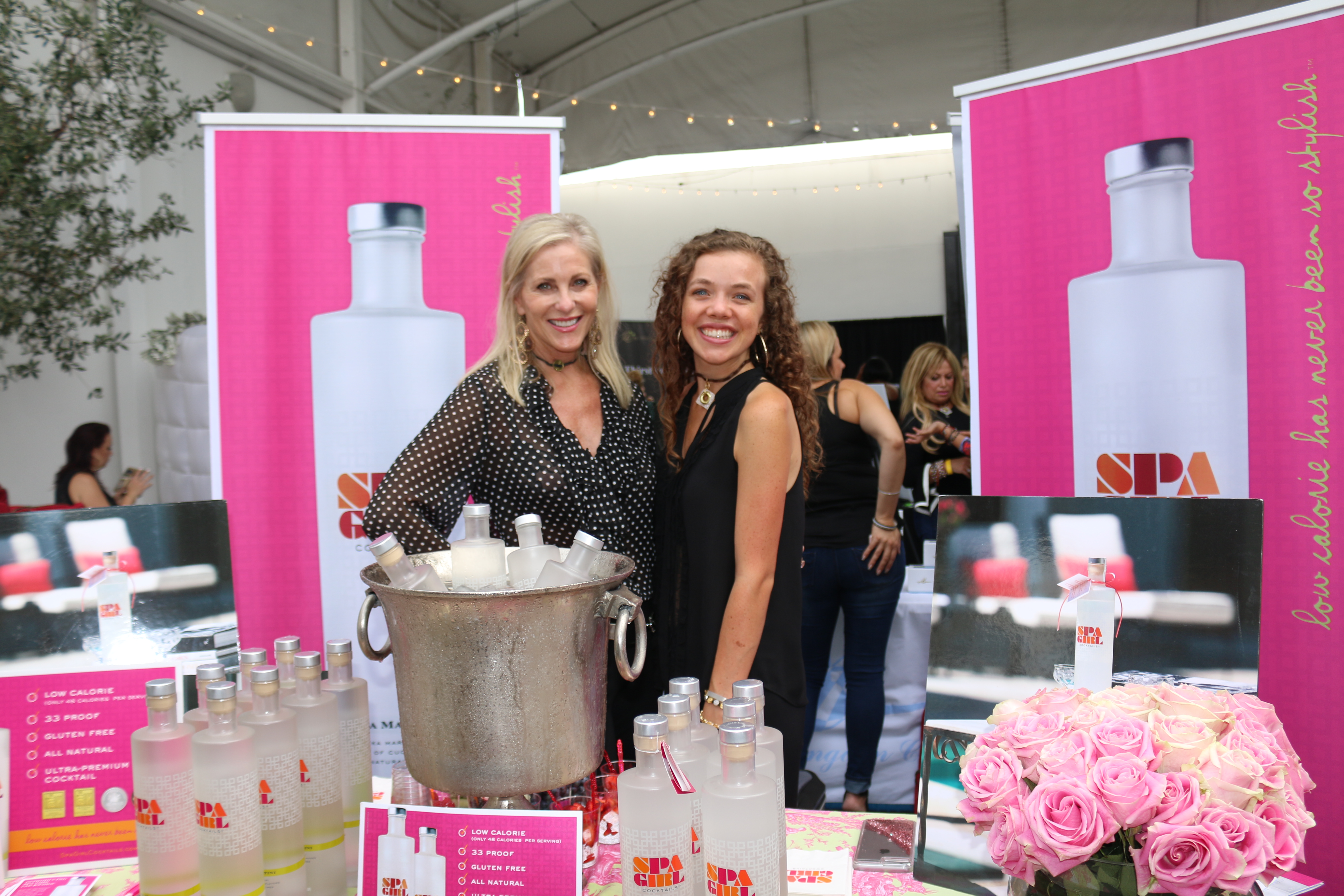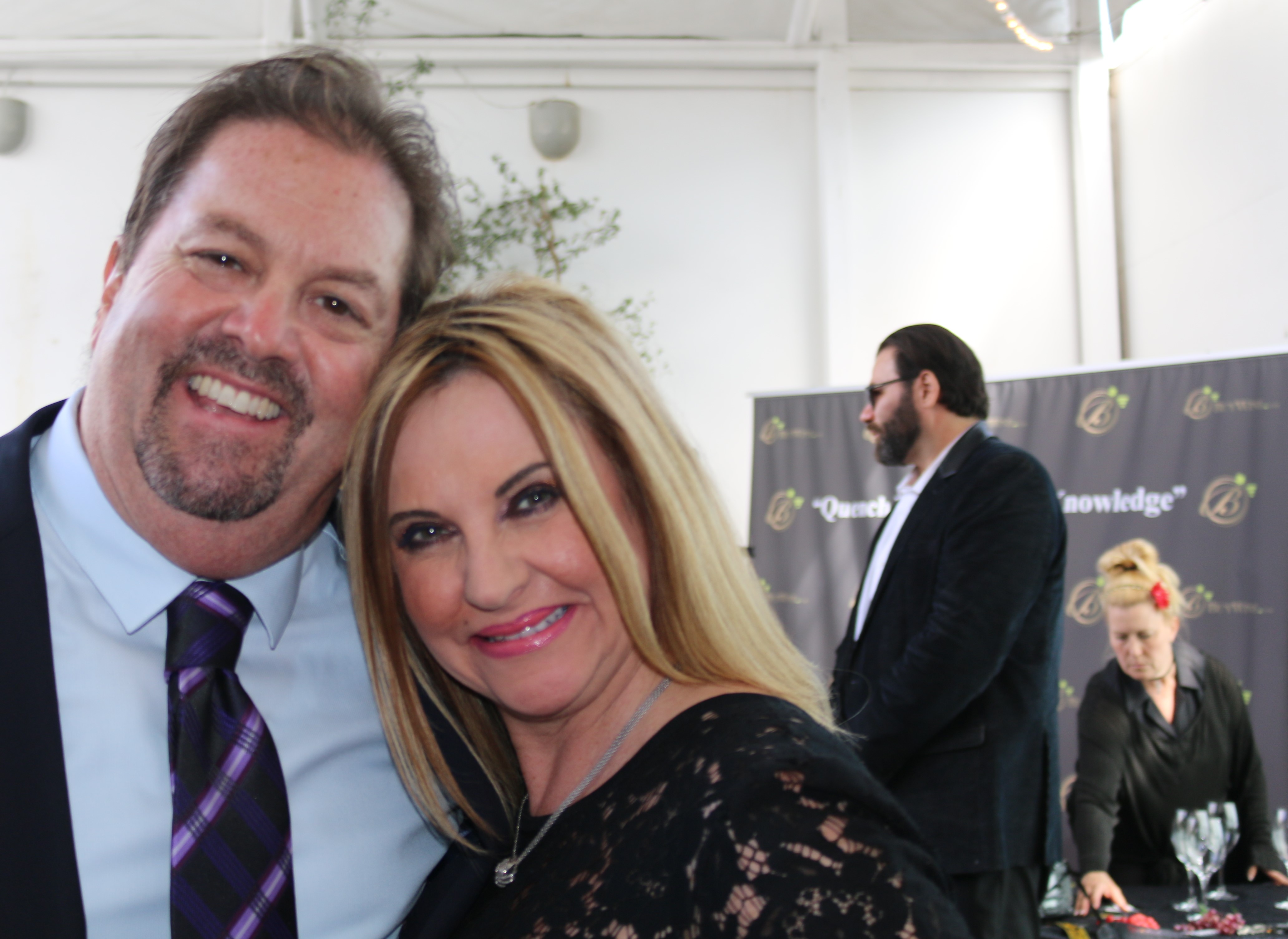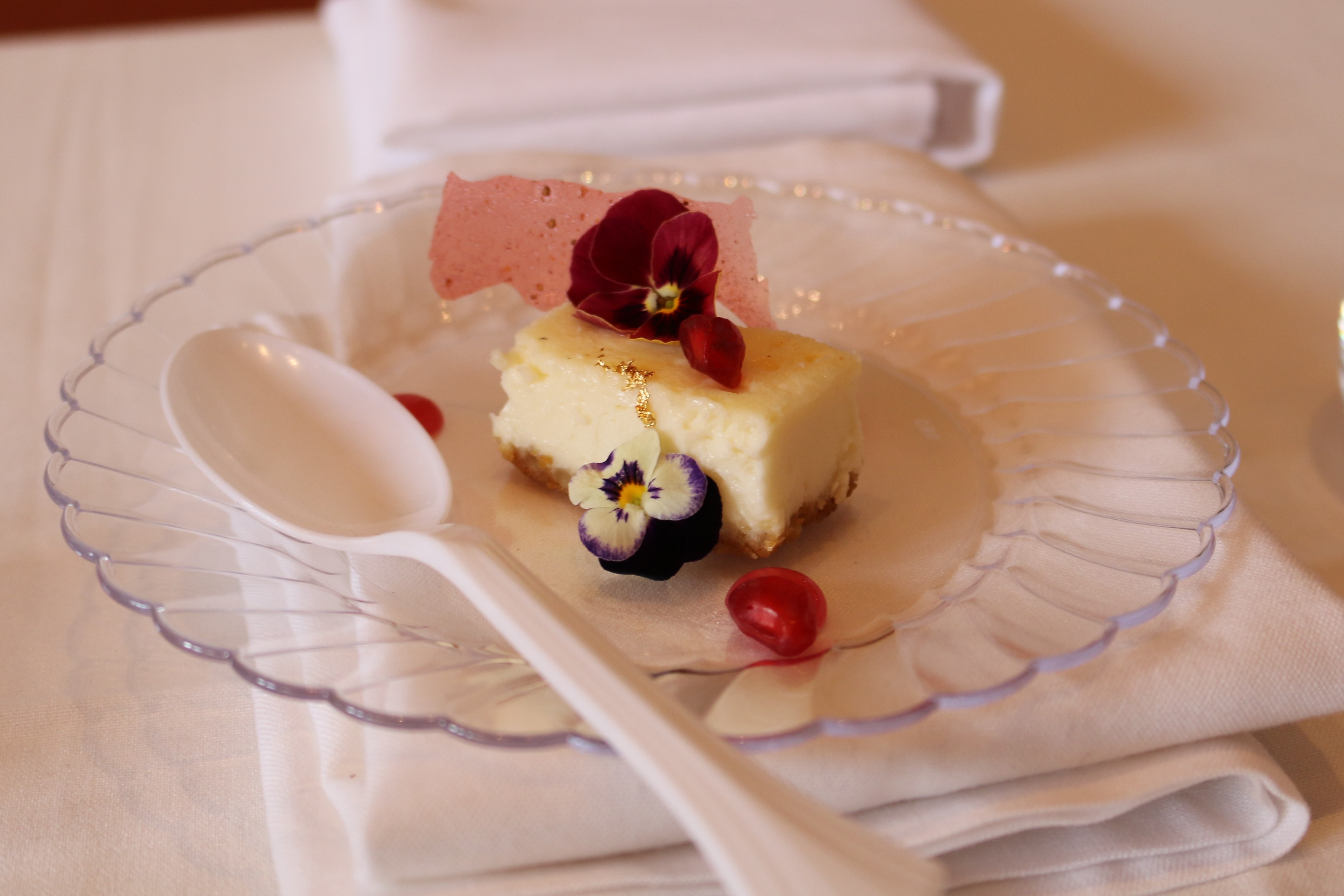 SIPS FROM SPA GIRL VODKA & BUYWINE.COM WITH CHEESECAKE DESSERTS BY CHEF TUROK
In the spirit of giving back, guests & sponsors donated unwrapped gifts for young adults (ages 13-18) for a Pre-Holiday Gift Drive benefitting 'Wednesday's Child' -- a weekly segment airing on KTTV FOX 11 News, Los Angeles, with Anchor Christine Devine.  'Wednesday's Child' highlights 'harder to place' children in the LA County foster care system who are in need of adoptive families. "In Los Angeles County, alone, there are over 35,000 children receiving child welfare services," says social worker, Dr. William Wong.  .  Bergman always invites 2 foster children to join in on the festivities and experience what it feels like to be treated as a VIP.  http://www.foxla.com/wednesdays-child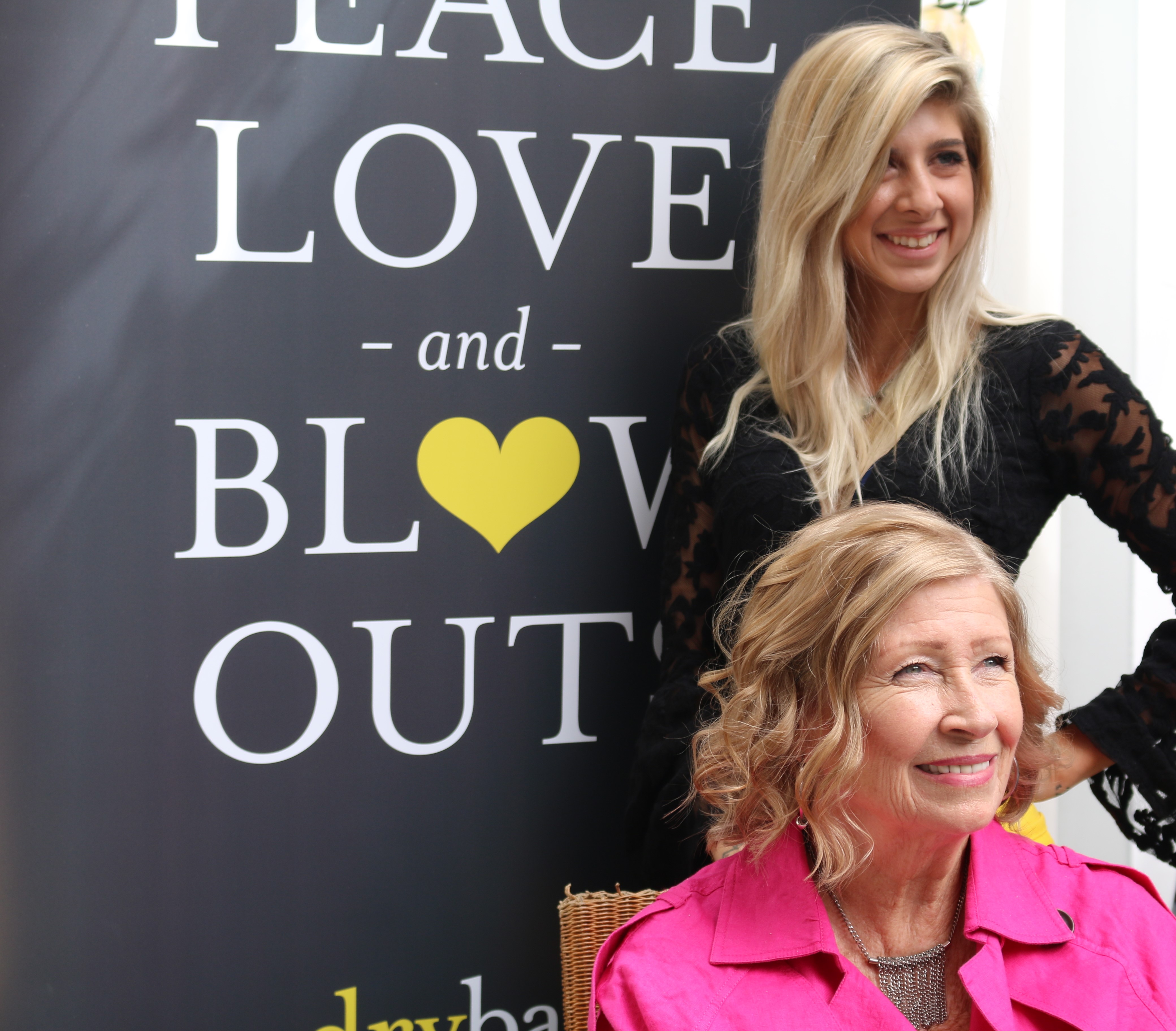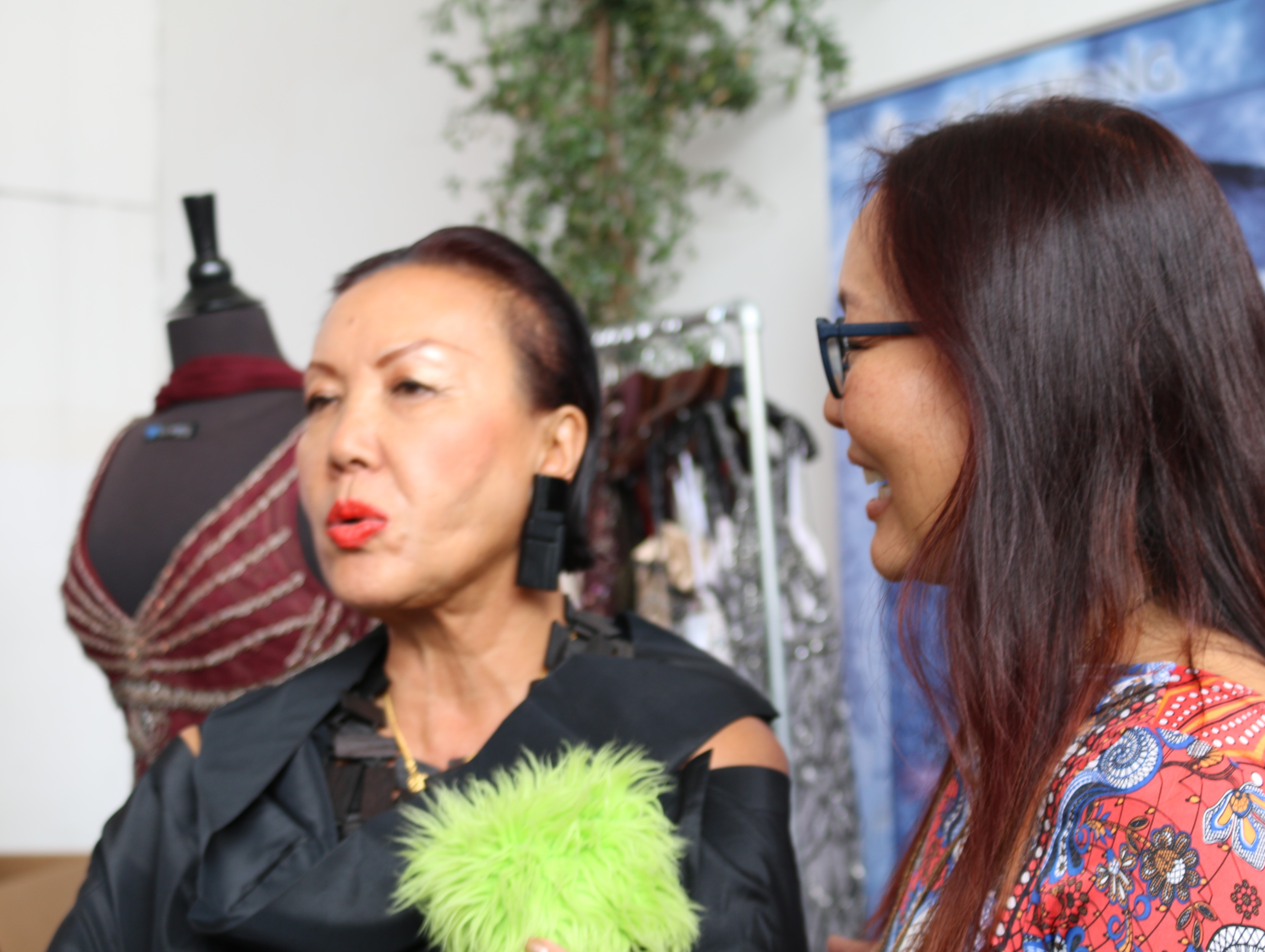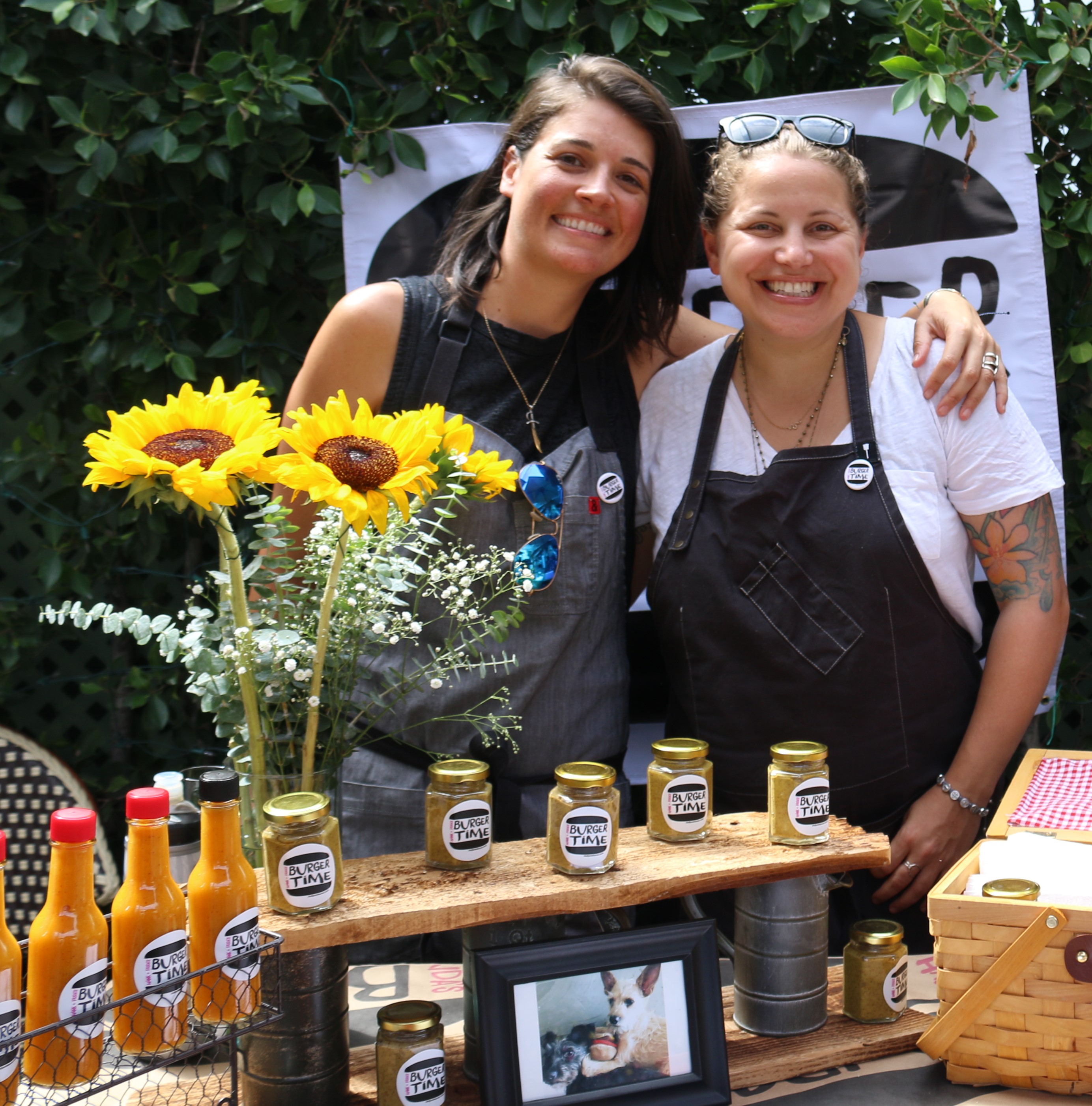 THE DRY BAR, SUE WONG COUTURE & PERFUME, BURGER TIME CHEF CONDIMENTS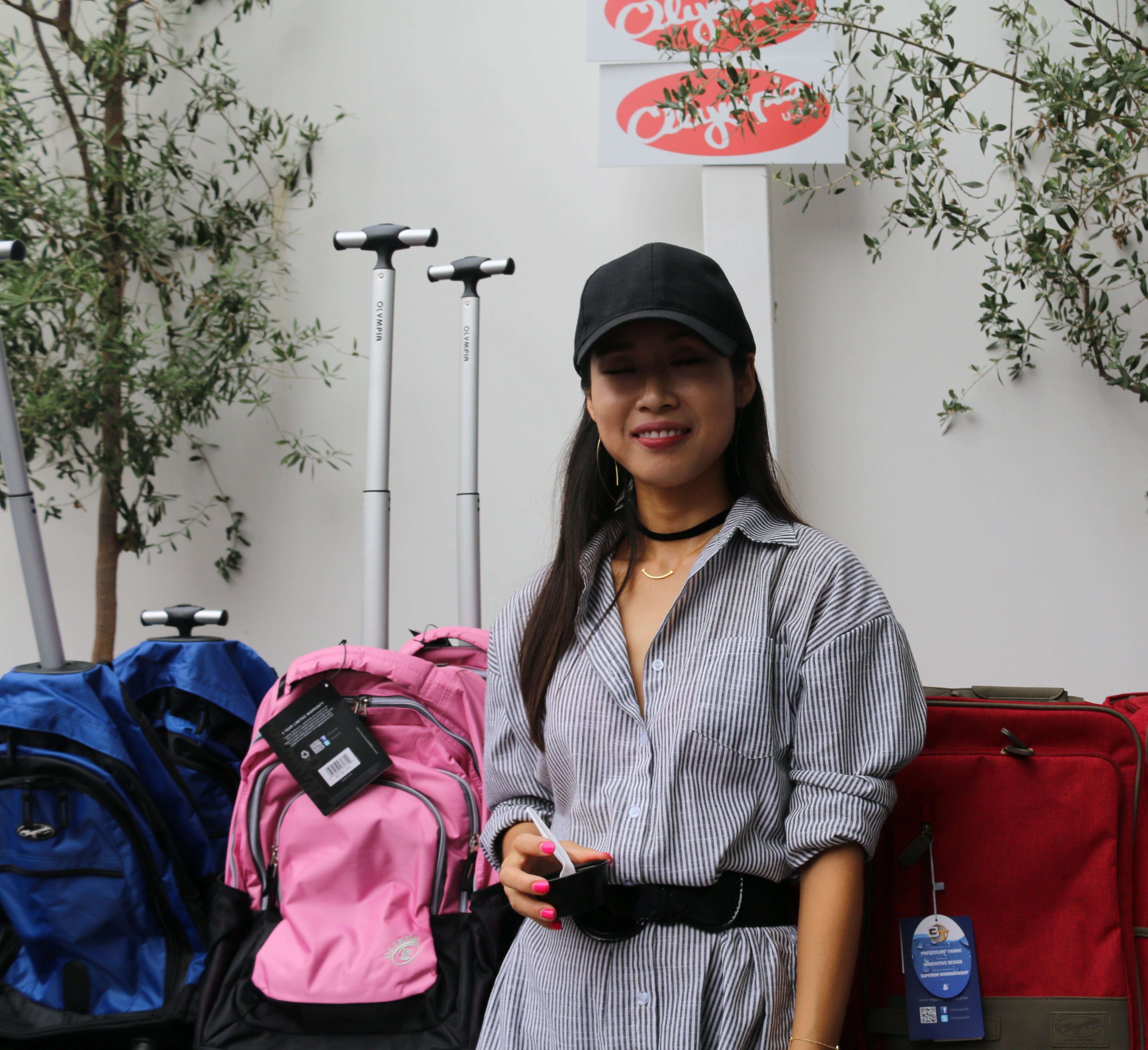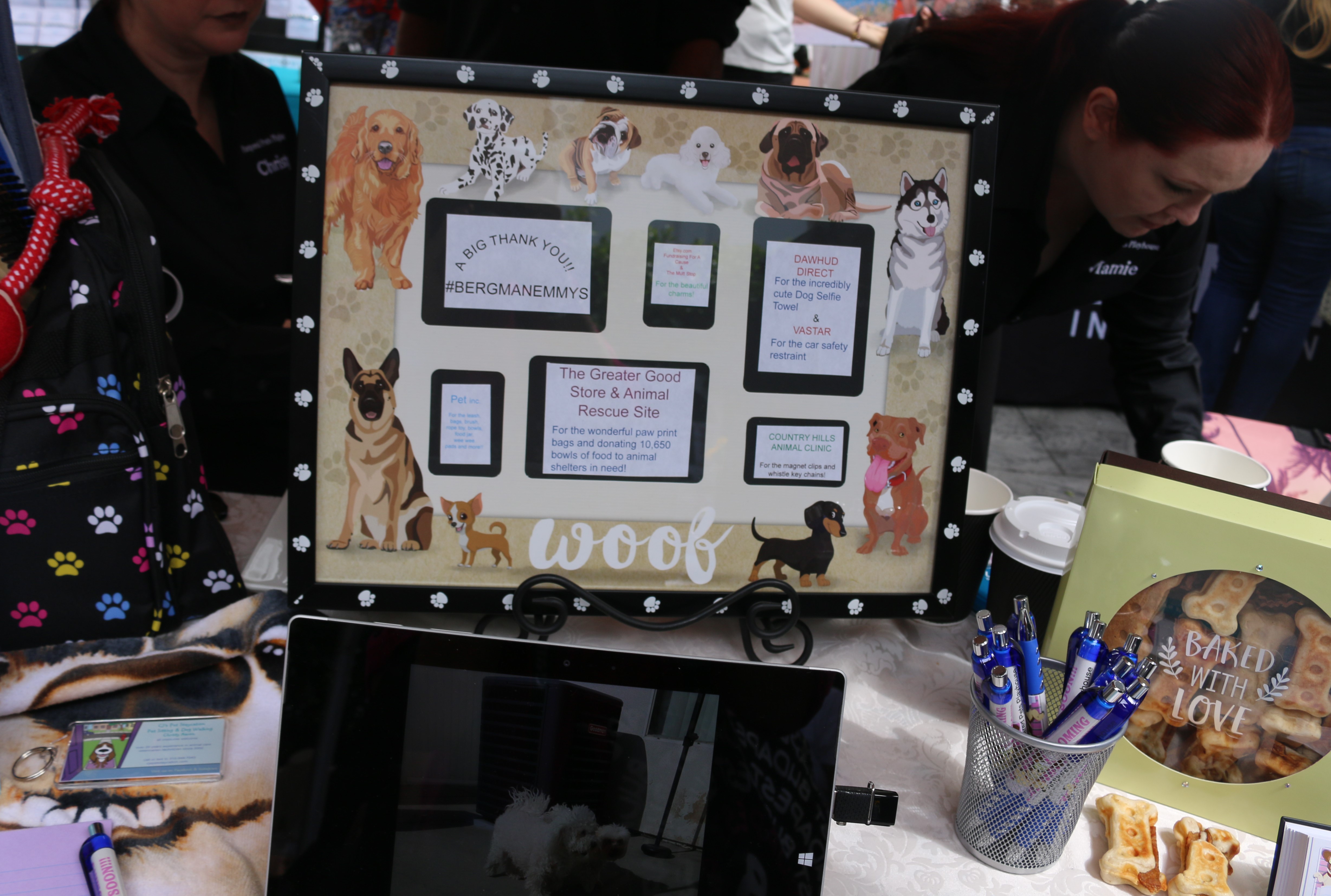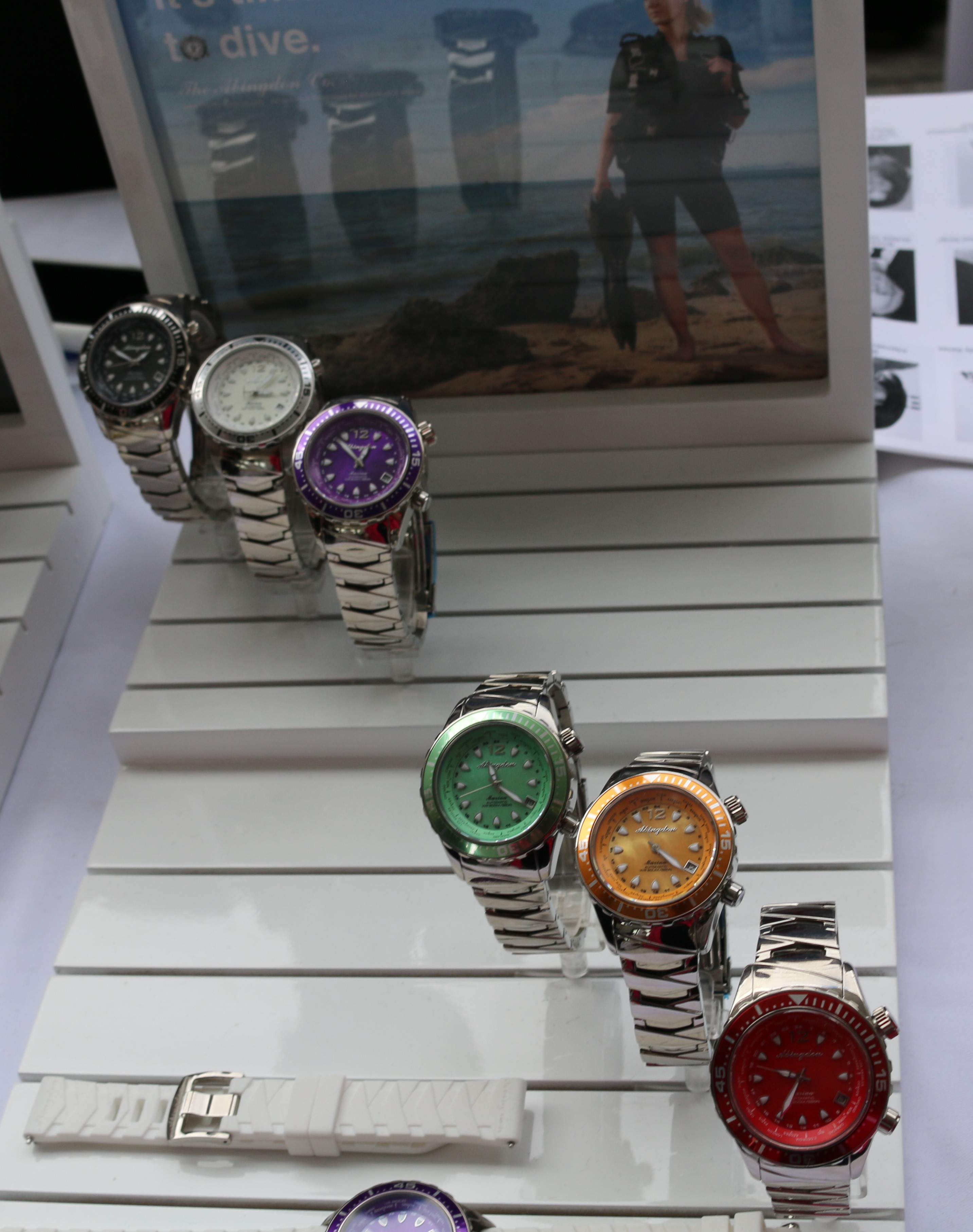 OLYMPIA LUGGAGE, CJS PAMPERED PET STAYCATION, CJS TREATS, ABINGDON CO. TIMEPIECES
Gifts and services for Doris Bergman Glitz and Glam Luncheon were provided by:
Buywine.com, Skinside Drinkable Collagen, Abingdon Co. Timepieces, The Dry Bar, Montrose Regenerative Cosmetics & Laser Center, My Curlifornia, Hair Wave, Chef Elliott's Red Velvet Bourbon Bundt Cakes & Signature Spices, Olympia Luggage, USA, Spa Girl Vodka, Hashtag Hooker, Signature Innovation Group Men's Wear, Art Lewin Bespoke, Hint Water, Sue Wong Couture & Fragrance, Pampered Pets Playhouse Resort & Spa, CJS Homemade Wholesome Pet Treats, My Saint, My Hero, Twisted Silver, Jeanne Vixen Jewelry, Reema Beauty, Burger Time, Single Dress, Kaya Di Koko, Single Underwear for Men, Mascarpone Cheesecake by Chef Turok, Rock Your Hair, Marriagemindedonly.com, CJS Pet Staycation, Sunless Beauty, Purad'or, Miradryla.com, "Loaded Dice Films' "Wheels" DVDs, and Astrologer Kelly Surtees.
______________________________________________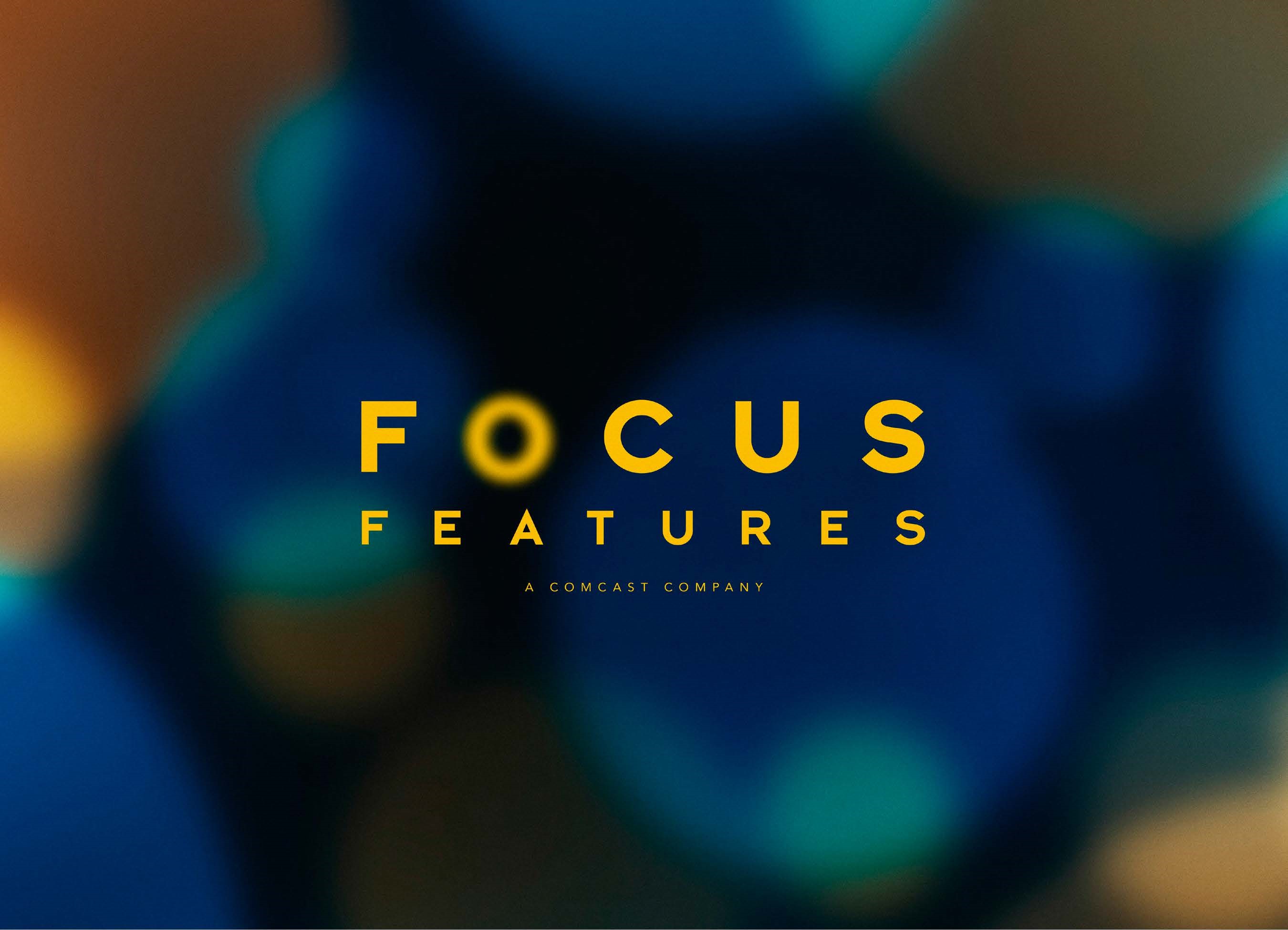 SAOIRSE RONAN TO STAR AS
MARY, QUEEN OF SCOTS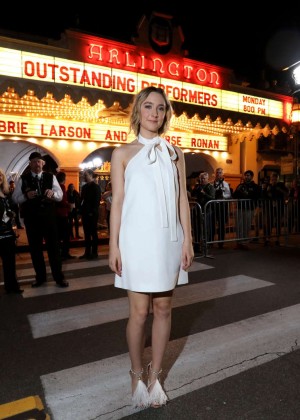 Photo: Saoirse Ronan Presented "Outstanding Performer"
Award at Santa  Barbara International Film Festival


 
OPPOSITE MARGOT ROBBIE AS ELIZABETH I
IN JOSIE ROURKE'S FEATURE DIRECTORIAL DEBUT;
ADAPTED SCREENPLAY WRITTEN BY BEAU WILLIMON
 
 Filming has begun on location in England and Scotland on the Working Title Films production of Mary, Queen of Scots, starring Saoirse Ronan in the title role opposite Margot Robbie as Elizabeth I. Josie Rourke, artistic director of The Donmar Warehouse, makes her feature directorial debut on the movie. Focus Features holds worldwide rights and will release Mary, Queen of Scots in the US and Universal Pictures International (UPI) will distribute the film internationally.
 
The producers of Mary, Queen of Scots are Working Title co-chairs Tim Bevan and Eric Fellner, and Debra Hayward, all Academy Award nominees as producers of Best Picture Oscar nominee Les Misérables.
 
Beau Willimon, an Academy Award nominee for The Ides of March and Emmy Award nominee for "House of Cards", has written the screenplay adaptation. Mary, Queen of Scots is based on John Guy's acclaimed biography My Heart is My Own: The Life of Mary Queen of Scots.
 
Joining the cast are Jack Lowden (Dunkirk, England is Mine), Joe Alwyn (The Sense of an Ending, Billy Lynn's Long Halftime Walk), Martin Compston (Sweet Sixteen, "Line of Duty") and Brendan Coyle ("Downton Abbey", Me Before You).  Also featuring in the cast are David Tennant ("Doctor Who", "Broadchurch") and Guy Pearce (Memento, LA Confidential, The Adventures of Priscilla, Queen of the Desert).
 
Mary, Queen of Scots explores the turbulent life of the charismatic Mary Stuart. Queen of France at 16 and widowed at 18, Mary defies pressure to remarry. Instead, she returns to her native Scotland to reclaim her rightful throne. But Scotland and England fall under the rule of the compelling Elizabeth 1.  Each young Queen beholds her "sister" in fear and fascination. Rivals in power and in love, and female regents in a masculine world, the two must decide how to play the game of marriage versus independence. Determined to rule as much more than a figurehead, Mary asserts her claim to the English throne, threatening Elizabeth's sovereignty. Betrayal, rebellion, and conspiracies within each court imperil both thrones – and change the course of history.
 
Saoirse Ronan earned her first Academy Award nomination for Focus and Working Title's Atonement, and was again an Academy Award nominee for Brooklyn; she also starred for Focus as the title character in Hanna, and other past credits include The Grand Budapest Hotel, How I Love Now and The Lovely Bones, as well as the upcoming Ladybird, On Chesil Beach and Loving Vincent.  She recently made her Broadway debut in The Crucible.  Ronan resides in Ireland.  Margot Robbie, a BAFTA Award nominee, has starred in such blockbuster hit movies as The Wolf of Wall Street, The Legend of Tarzan, and Suicide Squad, for which she won a Critics' Choice Award.
 
The filmmaking team for Mary, Queen of Scots includes Academy Award winners costume designer Alexandra Byrne, make-up and hair designer Jenny Shircore and editor Chris Dickens, Emmy award winner production designer James Merifield and BAFTA award winner director of photography John Mathieson. 
 
Focus chairman Peter Kujawski said, "We are privileged to be collaborating with our partners at Working Title on this stellar production, and with Josie as she makes the exciting move from stage to screen work. With two of today's most vital actresses bringing to life two female titans, Mary, Queen of Scots will be one of the movie events of 2018."
 
Tim Bevan and Eric Fellner have been co-chairs of Working Title Films, one of the world's leading film production companies, since 1992. Working Title has made more than 100 films that have grossed over $6 billion worldwide, including over $1 billion at the U.K. box office. Its films have won 12 Academy Awards (for Tom Hooper's Les Misérables and The Danish Girl; James Marsh's The Theory of Everything; Tim Robbins' Dead Man Walking; Joel and Ethan Coen's Fargo; Shekhar Kapur's Elizabeth and Elizabeth: The Golden Age; and Joe Wright's Atonement and Anna Karenina), 39 British Academy of Film and Television Arts (BAFTA) Awards, and prizes at the Cannes and Berlin International Film Festivals.
 
Mr. Bevan and Mr. Fellner have been honored with the Producers Guild of America's David O. Selznick Achievement Award in Theatrical Motion Pictures, the PGA's highest honor for motion picture producers. They have been accorded two of the highest film awards given to British filmmakers: the Outstanding British Contribution to Cinema award at the BAFTA Awards, and the Alexander Walker Film Award at the Evening Standard British Film Awards.  They have also both been honored with CBEs (Commanders of the Order of the British Empire).  
 
The company's commercial and critical hits include The Interpreter, About a Boy, Notting Hill, Elizabeth, Fargo, Dead Man Walking, Bean, High Fidelity, Johnny English, Billy Elliot, Four Weddings and a Funeral, Bridget Jones's Diary, Bridget Jones: The Edge of Reason, Bridget Jones's Baby, O Brother, Where Art Thou?, Love Actually, Shaun of the Dead, Pride & Prejudice, Nanny McPhee, United 93, Mr. Bean's Holiday, Hot Fuzz, Elizabeth: The Golden Age, Burn After Reading, Frost/Nixon, Atonement, Senna, Tinker Tailor Soldier Spy, Anna Karenina, Les Misérables, I Give It A Year, About Time, Rush, The Two Faces of January, Trash, The Theory of Everything, Legend, Everest, The Program, The Danish Girl, Grimsby, Hail, Caesar! and the recently released Baby Driver.
 
Working Title's slate includes The Snowman, directed by Tomas Alfredson and starring Michael Fassbender, Rebecca Ferguson, and Val Kilmer;  James Marsh's untitled Hatton Garden project, starring Michael Caine, Jim Broadbent, Tom Courtenay, and Ray Winstone; Victoria & Abdul, directed by Stephen Frears and starring Judi Dench as Queen Victoria; Darkest Hour, directed by Joe Wright and starring Gary Oldman as Winston Churchill; and the untitled Entebbe project, a gripping political thriller directed by José Padilha and starring Rosamund Pike and Daniel Brühl.
 
Focus Features (www.focusfeatures.com) acquires and produces specialty films for the global market, and holds a library of iconic movies from fearless filmmakers. In addition to Victoria and Abdul, the untitled Entebbe project, Mary, Queen of Scots, and Darkest Hour, current and upcoming domestic releases from Focus include Sofia Coppola's The Beguiled, winner of the Best Director award at the 2017 Cannes International Film Festival; the breakneck action-thriller Atomic Blonde, directed by David Leitch and starring Charlize Theron and James McAvoy; Jason Reitman's new comedy Tully, starring Charlize Theron and written by Diablo Cody; and the untitled new film from Paul Thomas Anderson starring Daniel Day-Lewis.
 
Focus Features, Universal Pictures International, and Working Title Films are part of NBCUniversal, one of the world's leading media and entertainment companies in the development, production, and marketing of entertainment, news, and information to a global audience. NBCUniversal owns and operates a valuable portfolio of news and entertainment television networks, a premier motion picture company, significant television production operations, a leading television stations group, and world-renowned theme parks. NBCUniversal is a subsidiary of Comcast Corporation.
__________________________________________________________________
LAS VEGAS -- Iconic entertainer and humanitarian Jerry Lewis, who made Las Vegas his home onstage and off for decades, died on Sunday, Aug. 20, 2017, at the age of 91. The Las Vegas News Bureau shares photo.
---