TINSELTOWN TIDBITS   .   .   .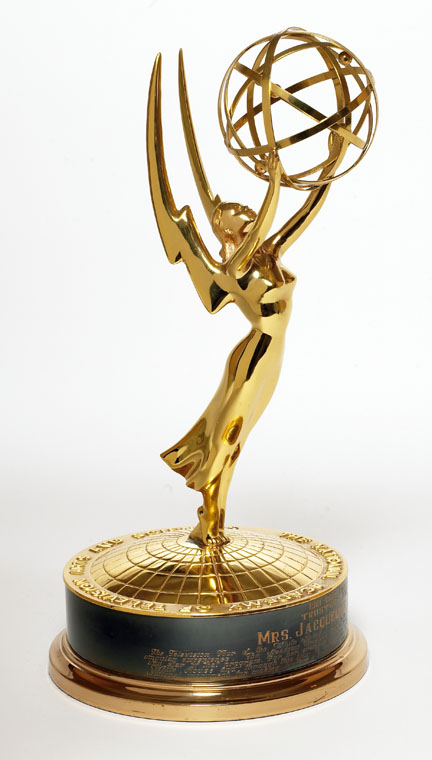 PILOT PEN & GBK WELCOMED EMMY NOMINEES AT 2016 CELEBRITY LOUNGE
GBK, the luxury lifestyle gift lounge and special events company, and Pilot Corporation of America (Pilot Pen) honored the 2016 Emmy Awards' Nominees and Presenters at the annual GBK Luxury Lounge at Viceroy L'Ermitage Beverly Hills. Guests enjoyed gifts, refreshments and a gorgeous tented event with music by AdamsLiveMusic.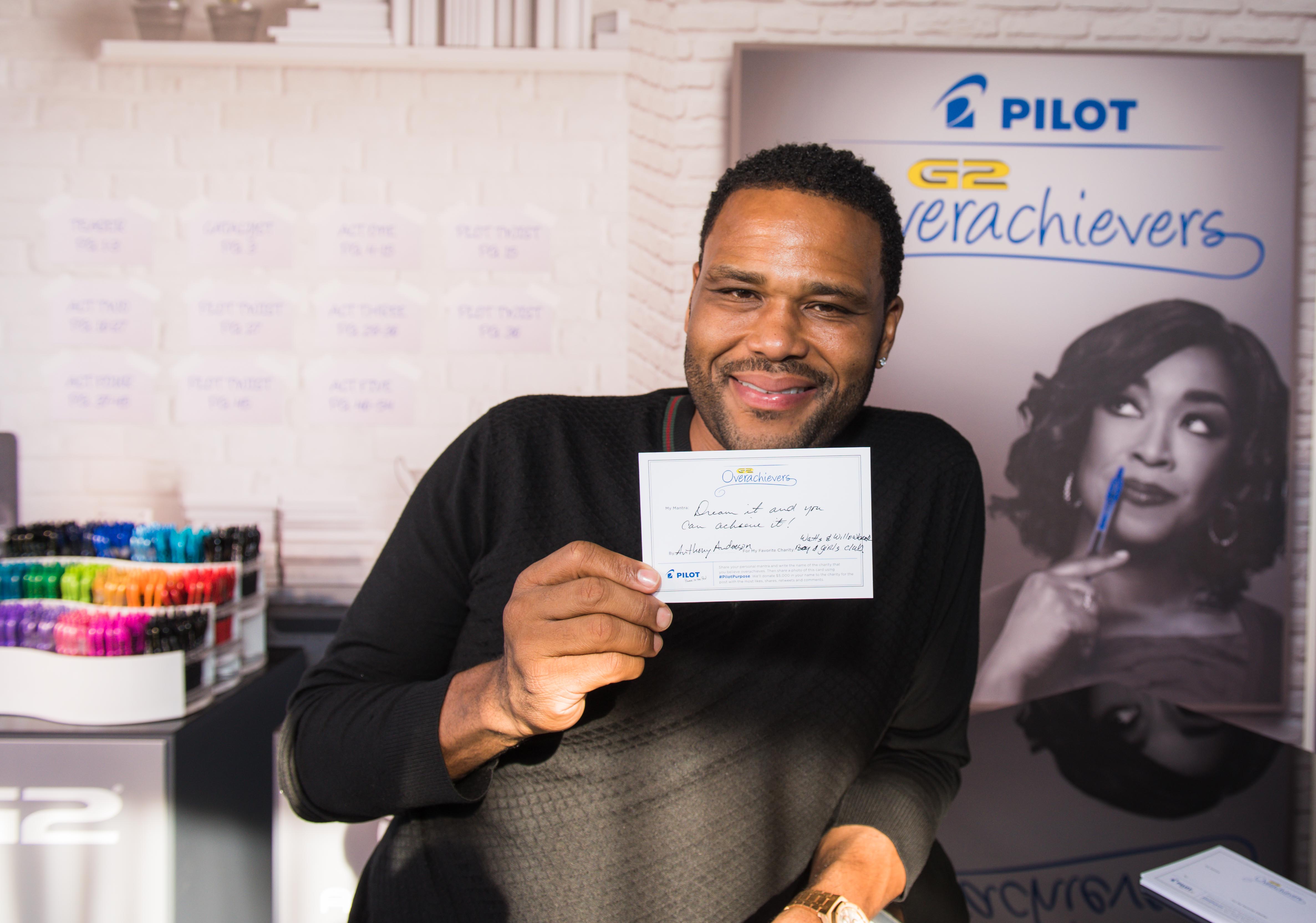 Anthony Anderson, "Black-Ish"
Celebrity attendees included Nominees: Maisie Williams (WINNER Best Drama Series "Game of Thrones"), Patrika Darbo (WINNER Best Actress in a Short Form Comedy "Acting Dead"), David Schwimmer (WINNER Best Limited Series "American Crime Story"), Michael Kelly ("House of Cards"), Tony Hale (WINNER Best Comedy Series "Veep"), Melora Hardin ("TRANSPARENT"), RuPaul Charles (WINNER Best Outstanding Host "RuPaul's Drag Race"), Michelle Ang ("Fear The Walking Dead"), Margo Martindale (WINNER Best Guest Actress "The Americans"), stars from the hit series "Black-ish" including Anthony Anderson, Marcus Scribner, Miles Brown and many more.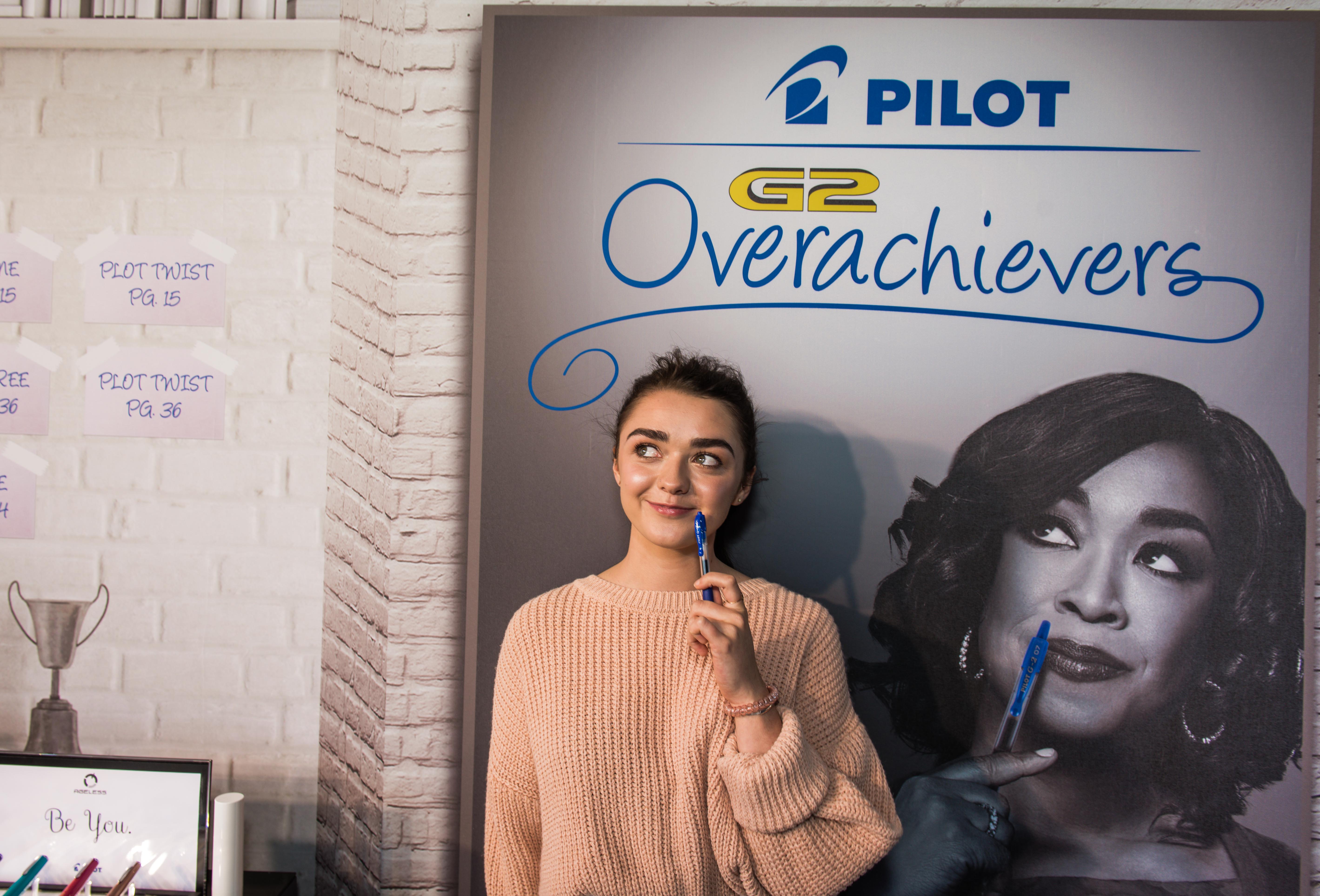 Maisie Williams Winner "Game of Thrones"
Title Sponsor, Pilot Pen offered America's favorite pens including G2, G2 Limited and Ageless – these pens are the longest-lasting, smooth writing, #1 selling gel ink pens and are the ultimate gift for the ultimate overachiever! I so enjoyed meeting Presenting Sponsor, Il Palato Italiano – An international club committed to raising awareness of Italian culinary arts through cultural activities and selected products. Offering a Panettone created by Mauro Scaglia and a certificate for an Italian dinner experience at home for up to 15 people.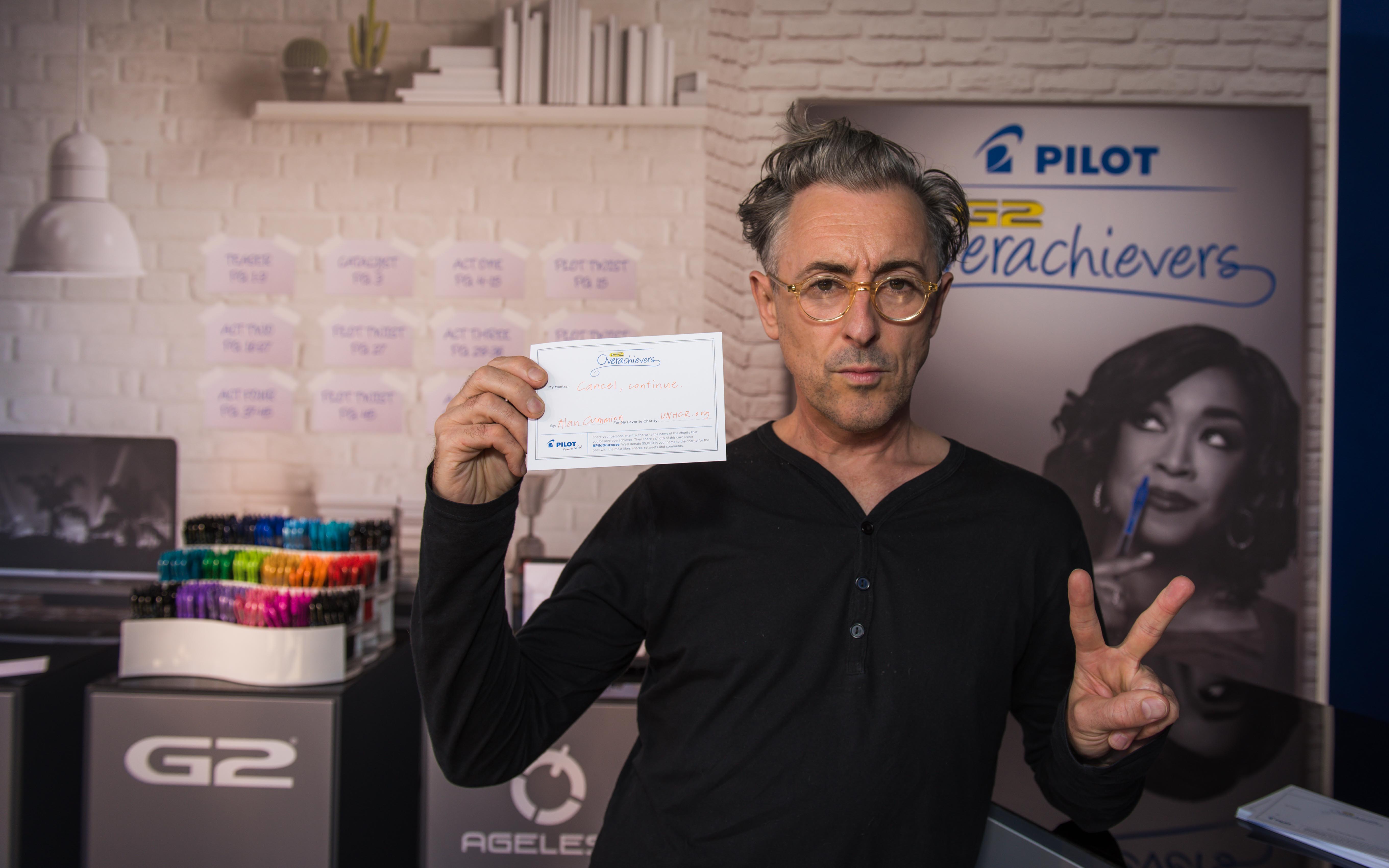 Alan Cummings "The Good Wife"

Additional gifts included a three night say at beautiful Belmond La Samanna St. Martin, The Artisan Group® -Showcased a collection of handcrafted jewelry and accessories, spa and bath products, candles, cosmetics, clutches, pet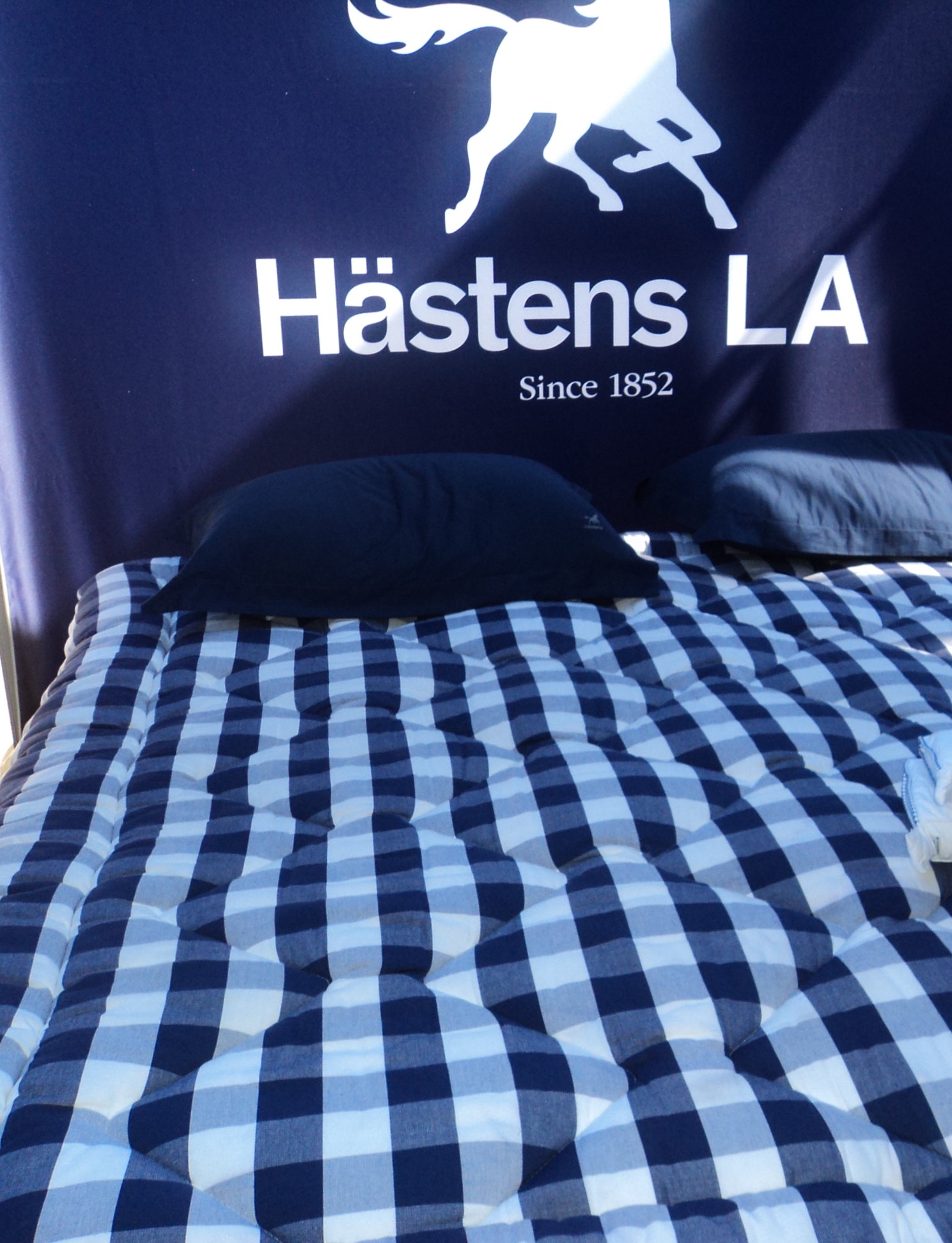 accessories, stationery, and other handmade gifts; Hastens Los Angeles Spoiled guests with a pair of Down Boots and a three night stay in their all natural beds at the Nordic Light Hotel in Stockholm Sweden; Allocacoc – offered Innovative. AudioCube's, the best portable Blue-tooth speaker for your home & the "PowerCube", providing a space saving solution for power supply in both home & office; MAVEA - stylish products (the MAVEA Water Filter Pitcher, MAVEA Water Filter Carafe and MAVEA Water Filter Bottle) were loved by guests, Gift Wrap My Face, a Miami-based startup that is redefining the act of giving by letting you create custom wrapping paper featuring your face (or that of a pet or loved one!); LA's Dog Trainer was fifting free admission to the Precision Timing/Clicker Workshop, providing specialized dog training programs in order for you to communicate with your pet for a better life; and Swimline and Solstice Watersports - An industry leader, and innovator, of both unique and functional inflatable lounges and novelty floats.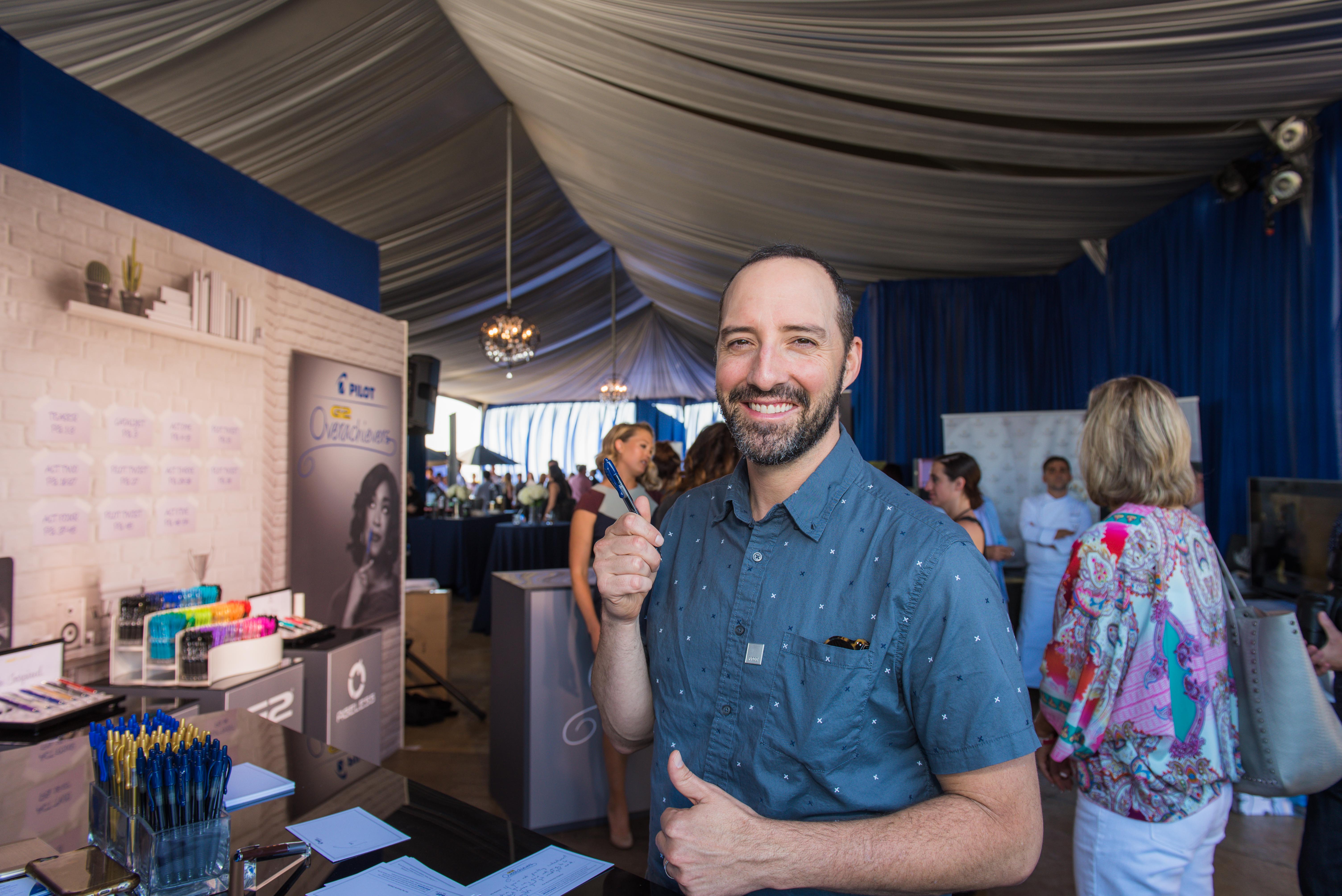 Tony Hale Winner Best Comedy "Veep"
Beauty and health sponsors Burke Williams Spa – provided Gifting products from the spa's exclusive skin care line H2V, Shankara essential oils used in the new Ayurvedic body treatments, and spa passes to come visit the brand new Hollywood spa opening September 12, 2016; Viva Youth - Provided $1,000 gift certificates towards any plastic surgery procedure, in addition to Viva Youth's Helichrysum Italicum Essential Oil; Bedford Dental Group - Dr. Naysan, a Beverly Hills dentist whose multi-specialty practice has lead to extensive benefits for the smiles of his patients, from A-list celebrities to locals; Beauty Kitchen by Heather Marianna - Supplying all natural and organic skin polish and hand sliced soap bar products; and For the Love of Baths - Adding a little sentiment to any room with inspirational quote candles handcrafted with Love from pure soybean wax and botanical oils.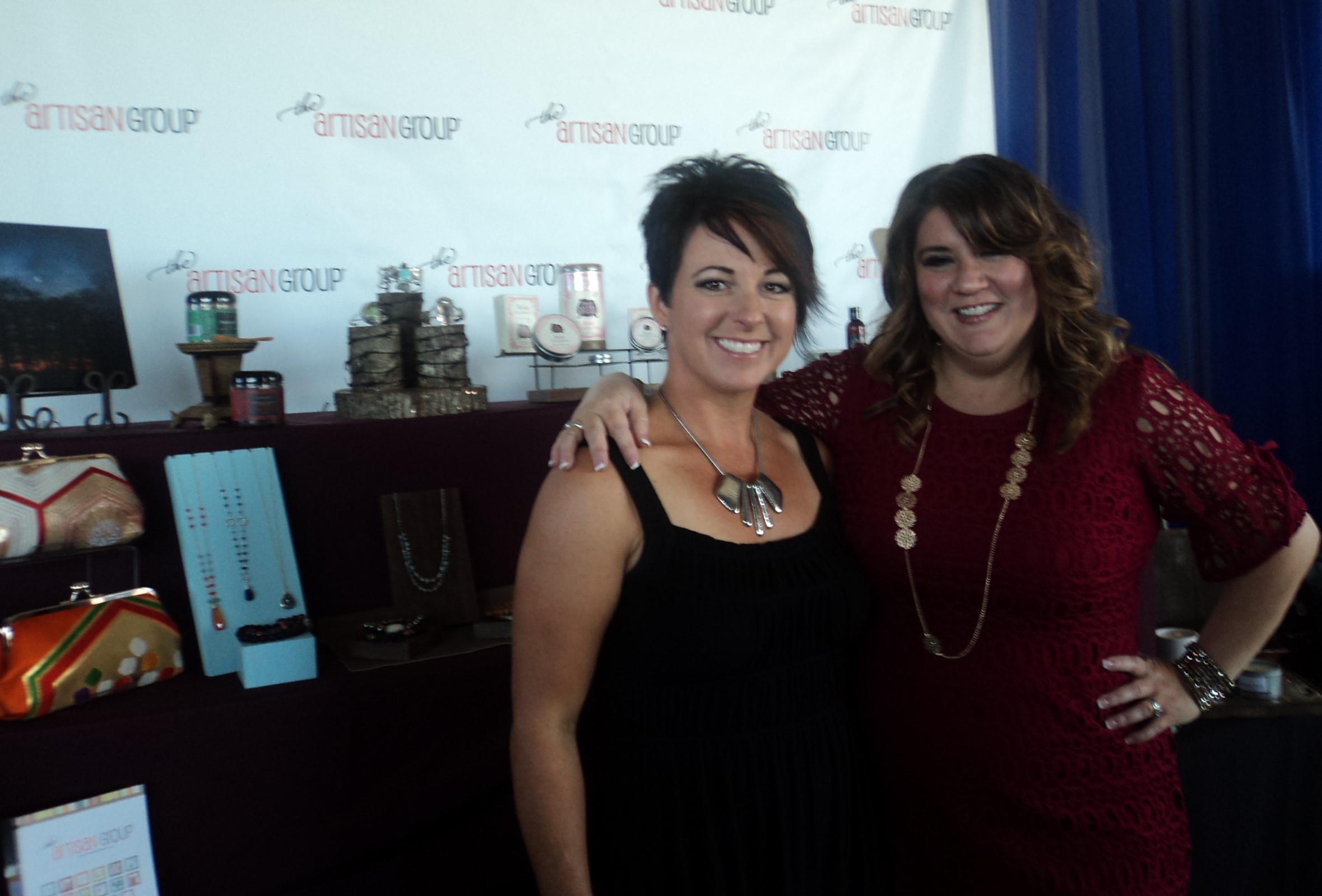 The Artisan Group
A true highlight of the lounge was the incredibly diverse and trendy fashion and accessory products including: 7 Charming Sisters - Selling quality, trendy fashion jewelry for all personalities and styles; GuiltySoles - High quality, fashion forward footwear at a guilt free retail; Wrapped in a Cloud - A boutique company that specializes in fully customizable plush robes and blankets for adults and children; Zoan Ash - Luxury gowns and red carpet looks from Bangladesh; Busté – A patent-pending bra that gives you amazing lift with no underwire while using organic, non-toxic material; and Canada Bliss Hat Company - Stylish Canadian luxury handmade hats made of the finest materials.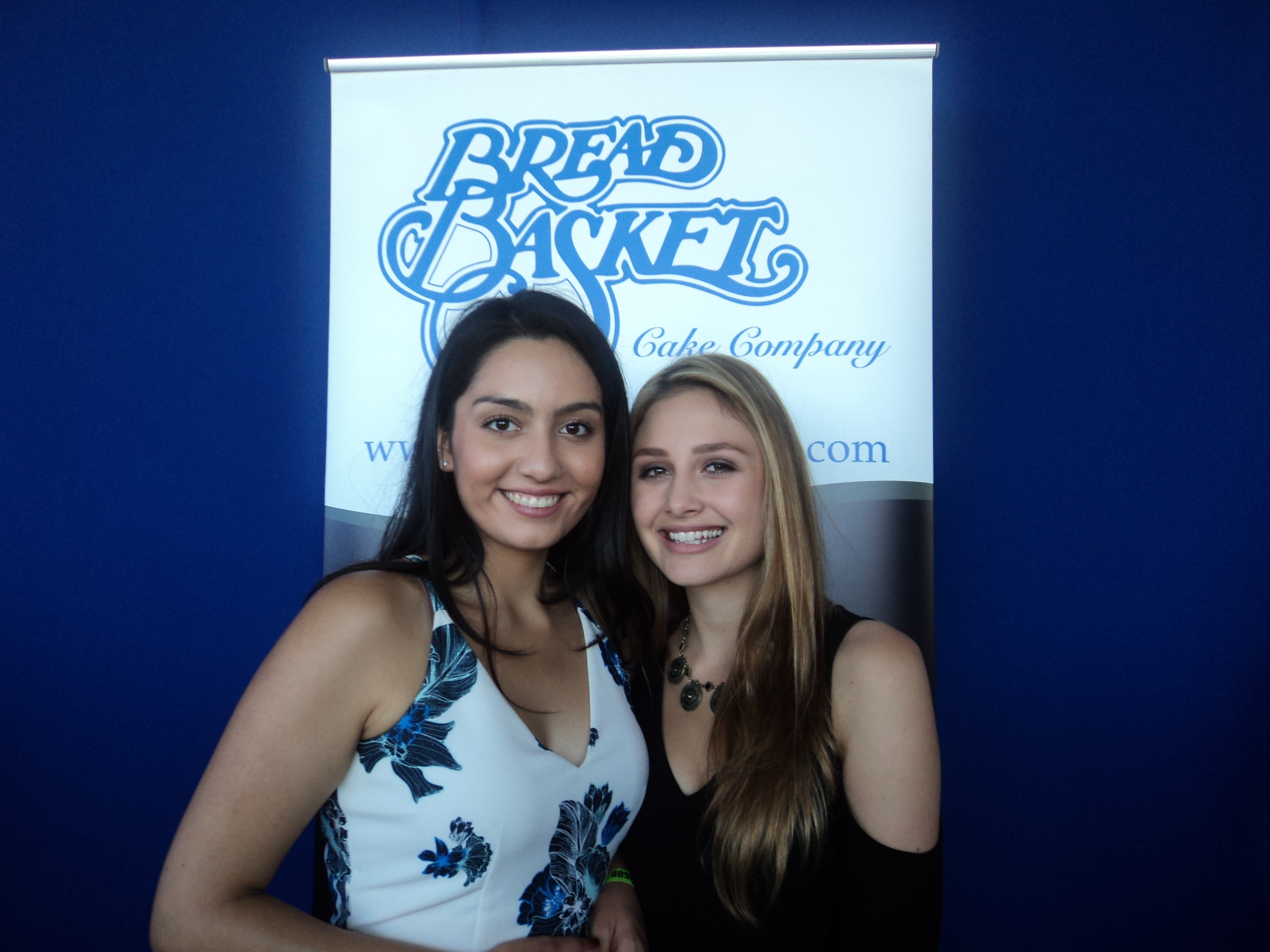 Gourmet sweets and treats were sampled and gifted at the event by by Bread Basket Cake Co. - Providing gift certificates for an 8 inch star quality costume cake; Ike's Place - Award Winning Sandwiches for Meat Eaters, Vegetarians, Vegans, and Gluten Free Diets; Heitz Wine Cellars - Napa Valley's first vineyard-designated Cabernet Sauvignon. Today, celebrating the 50th Anniversary of this quintessential Cabernet; One Handshake, Three Generations, 50 Years Strong; Maison Louis Latour - The United States' importer of Masion Louis Latour Wine, pouring both red and white French Burgundy wine; Voo Vodka - A premiere spirit distilled in Michigan; and Williams Selyem - Award winning, Cult-Status Pinot Noir Producer since 1981, gifting their 2013 Williams Selyem Russian River Valley Pinot Noir.
Charity beneficiary included:
American Friends of Magen David Adom (AFMDA) - AFMDA is the American fundraising arm of Magen David Adom (MDA), Israel's national emergency medical response agency and Red Cross affiliate. MDA, Israel's largest volunteer NGO, is a global pioneer in mass-casualty response, sharing its knowledge in the U.S. and around the world. For more information, please visit www.afmda.org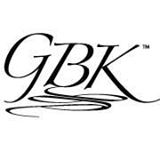 GBK, formerly GBK Productions, is a luxury lifestyle gifting and special events company, specializing in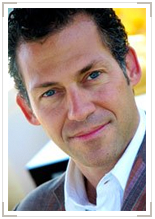 entertainment marketing integration. Formed in 2000 by Gavin Keilly, the company's Founder and CEO, GBK consists of five divisions: GBK Celebrity Gifting, GBK Special Events, GBK Weddings, GBK Charitable Consulting and GBK Marketing/Public Relations. Widely known in the entertainment industry for bringing that little extra something into the Gifting Lounge environment, GBK offers its clients a full range of marketing services. For more information on Gavin B. Keilly (CEO) or GBK, please go to gbkproductions.com.
For 2016 Emmy winners list visit: www.emmys.org
______________________________________________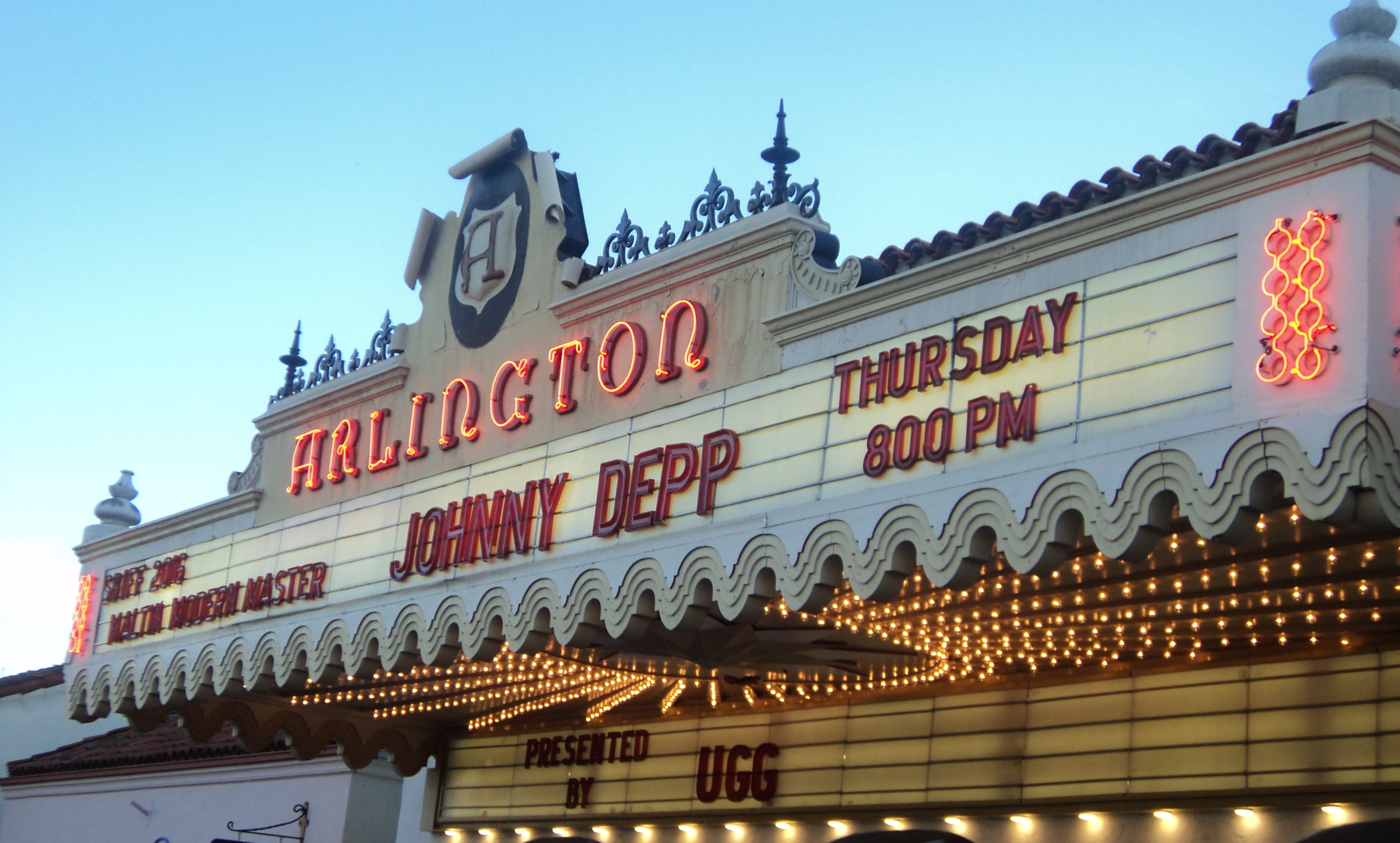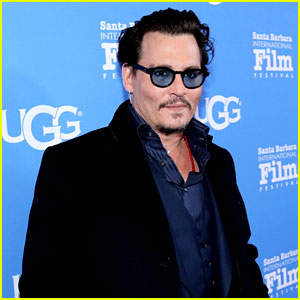 The list of the "25 coolest film festivals in the world" includes the Santa Barbara International Film Festival. It was just released by MovieMaker magazine.
In Spring the magazine put out a list called "Coolest Fests" where things are a lttle "looser, a little funkier a little weirder."
This list is described as "having the best time at a festival imaginable—whether that means incredible atmosphere, superb repertory programming or choice victuals."
The Santa Barbara festival is the 17th to be described in the article. It is listed after the Palm Springs International Film Festival. From California, San Francisco is also listed in the story.
This 32nd SBIFF will be held Feb 1-11, 2017. For ticket information visit: www.sbiff.org.
____________________________________________________________________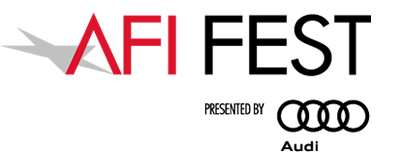 DOROTHY DANDRIDGE, IDA LUPINO AND ANNA MAY WONG
HONORED FOR CULTURAL LEGACY AT
AFI FEST 2016 PRESENTED BY AUDI
Patron Packages That Include Gala Seating Available Now at AFI.com
The American Film Institute (AFI) announced today that, in celebration of the 30th edition of AFI FEST presented by Audi, a trio of diverse female trailblazers will be featured in both the festival's 2016 key art and programming lineup. AFI FEST will spotlight Dorothy Dandridge, the first African American nominated for a Best Actress Academy Award®; Ida Lupino, a pioneering director, writer, producer and actress who became the first woman to direct a film noir; and Anna May Wong, the first Chinese-American actress to rise to international prominence.
See the AFI FEST 2016 key art here.
AFI FEST will screen three films featuring each artist in its expanded Cinema's Legacy section that celebrates motion picture heritage and presents recent restorations of film classics and films about the history of cinema: Otto Preminger's CARMEN JONES (1954) starring Dandridge; the Lupino-directed THE HITCH-HIKER (1953); and E.A. Dupont's PICCADILLY (1929) starring Wong.
"This year, AFI FEST continues its annual commemoration of influential women in film by reviving the contributions of these three screen legends," said Jacqueline Lyanga, AFI FEST Director. "The art work represents AFI's mission to preserve cinema history and honor the artists who — to this day — continue to inspire filmmakers from around the world."
AFI and Women Filmmakers
In addition to the spotlight on female pioneers at AFI FEST, as recently announced, AFI partnered with 20th Century Fox to help increase the number of female directors working on major studio films through an initiative that will provide alumnae of the AFI Conservatory Directing Workshop for Women (DWW) — the American Film Institute's unique female filmmaker training program — the opportunity to direct short films based on the Studio's film franchises. AFI's partnership with Fox builds upon its existing alliance with Lifetime, which, in December 2015, pledged to find job placement for graduates of DWW across A+E Networks. Alumnae of the DWW Class of 2015 have already been employed to shadow directors and to direct content. Meanwhile, nearly half of the AFI Conservatory Fellows in the Directing discipline are women — up more than 60% from three years ago — which is yet another opportunity to increase the number of working female directors in the entertainment community going forward.
As Previously Announced
The Opening Night Gala will be the World Premiere of RULES DON'T APPLY (DIR Warren Beatty) on Thursday, November 10. The 30th edition of AFI FEST takes place November 10–17, 2016, in the heart of Hollywood. Screenings, Galas and other events will be held at the TCL Chinese Theatre, the TCL Chinese 6 Theatres, the Egyptian Theatre and The Hollywood Roosevelt. The full festival lineup and schedule will be unveiled in October.
For the 13th consecutive year, AFI FEST will showcase the very best in global cinema thanks to the visionary support of presenting sponsor Audi.
Patron packages ensure reserved seats for Gala screenings, and all proceeds benefit the educational programs of the American Film Institute. A limited number of individual tickets to Opening Night and other screenings are also made available at no charge thanks to the event sponsors. Go to AFI.com now to purchase Patron Packages, which can include access to Galas and other high-demand films and events. Individual tickets will be available on AFI.com beginning November 1.
As part of their membership benefits, AFI members will receive a complimentary AFI FEST Cinepass, which allows access to all regular screenings and special offers at this year's festival. Additionally, AFI members at the Two-Star level and above receive a 10% discount on all AFI FEST Patron Packages and Express Passes. Information about AFI membership is available at AFI.com/membership.
Audi is the exclusive presenting sponsor of AFI FEST 2016, once again championing innovative filmmakers from around the globe through its steadfast support of the festival and AFI's mission.
Additional top sponsors include AT&T; American Airlines, the official airline of AFI; and VIZIO, the official home theater sponsor of AFI.
About the American Film Institute
AFI is America's promise to preserve the heritage of the motion picture, to honor the artists and their work and to educate the next generation of storytellers. AFI programs include the AFI Catalog of Feature Films and the AFI Archive, which preserve film heritage for future generations; the AFI Life Achievement Award, the highest honor for a career in film; AFI AWARDS, honoring the most outstanding movies and TV series of the year; AFI's 100 Years...100 Movies television events and movie reference lists, which have introduced and reintroduced classic American movies to millions of film lovers; year-round and special event exhibition through AFI FEST presented by Audi, AFI DOCS and the AFI Silver Theatre and Cultural Center; and educating the next generation of storytellers at the world-renowned AFI Conservatory. For more information about AFI, visit AFI.com or connect with AFI at twitter.com/AmericanFilm, facebook.com/AmericanFilmInstitute, instagram.com/AmericanFilmInstitute and youtube.com/AFI.
About AFI FEST presented by Audi
A program of the American Film Institute, AFI FEST presented by Audi is a celebration of global cinema and today's Hollywood — a showcase for the best festival films of the year and an opportunity for master filmmakers and emerging artists to come together with audiences in the movie capital of the world. Celebrating its 30th edition, AFI FEST is the only festival of its stature that is free to the public. The Academy of Motion Picture Arts and Sciences recognizes AFI FEST as a qualifying festival for both Short Film categories for the annual Academy Awards®. This year's edition takes place November 10–17, 2016. Additional information about AFI FEST is available at AFI.com/AFIFEST. Connect with AFI FEST at facebook.com/AFIFEST, instagram.com/americanfilminstitute, twitter.com/AFIFEST and youtube.com/AFI.
About Audi
Audi of America, Inc., and its U.S. dealers offer a full line of German-engineered luxury vehicles. AUDI AG is among the most successful luxury automotive brands globally. The Audi Group delivered over 1,800,000 vehicles to customers globally in 2015, and broke all-time company sales records for the 6th straight year in the U.S. Through 2019, AUDI AG plans to invest about 24 billion euros - 70 percent of the investment will flow into the development of new models and technologies. Visit http://www.audiusa.com or http://www.audiusa.com/newsroom for more information regarding Audi vehicles and business topics.
________________________________________________
11th Annual Kirk Douglas Award
honoring
Warren Beatty
and celebrating Kirk's 100th Birthday

Thursday, December 1, 2016
Bacara Resort & Spa
6:00pm – Red Carpet Cocktail Reception
7:30pm – Dinner and Tribute
Black Tie Fundraiser for SBIFF's educational programs
SPONSORSHIP LEVELS AND BENEFITS:

PRODUCER – $20,000 ($12,00 tax deductible)
• Preferred table for ten
• Red carpet cocktail reception for all guests
• Acknowledgment in the tribute journal
• Two Concierge Passes to SBIFF ($10,000 value)
DIRECTOR – $10,000 ($6,500 tax deductible)
• Preferred table for ten
• Red carpet cocktail reception for all guests
• Acknowledgment in the tribute journal
• Two Platinum Passes to SBIFF ($3,400 value)
STAR – $5,000 ($3,500 tax deductible)
• Table for ten
• Red carpet cocktail reception for all guests
• Acknowledgment in the tribute journal
INDIVIDUAL TICKET – $500 ($350 tax deductible)
Academy Award® winner Warren Beatty will be honored with the eleventh annual Kirk Douglas Award for Excellence in Film. Known for his iconic roles in BONNIE AND CLYDE, REDS, and DICK TRACY, Beatty will next be seen as Howard Hughes in 20th Century Fox's RULES DON'T APPLY, which he also wrote and directed. The award will be presented at Bacara Resort & Spa in Santa Barbara on December 1, 2016 with all funds raised supporting SBIFF's free year round educational programs.

Since 2006, the annual Kirk Douglas Award for Excellence in Film, which this year coincides with Douglas's 100th birthday, has been awarded to a lifelong contributor to cinema through their work in front of the camera, behind, or both. Past honorees include Jane Fonda, Jessica Lange, Forest Whitaker, Robert DeNiro, Michael Douglas, Harrison Ford, Quentin Tarantino, Ed Harris, and John Travolta.

"Warren Beatty upholds the highest artistic standards of the film industry," says Kirk Douglas, original award recipient. "His choice of material has entertained us as well as made us think more deeply about the world we live in. I'm delighted he is accepting this recognition of his extraordinary talent."
_______________________________________________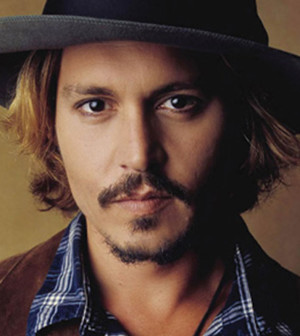 ACADEMY AWARD NOMINEE
JOHNNY DEPP
TO BE PRESENTED WITH
"THE RHONDA'S KISS HEALING AND HOPE AWARD"
AT ANNUAL LOS ANGELES CONCERT EVENT
THURSDAY, NOVEMBER 3
AT THE EL REY THEATRE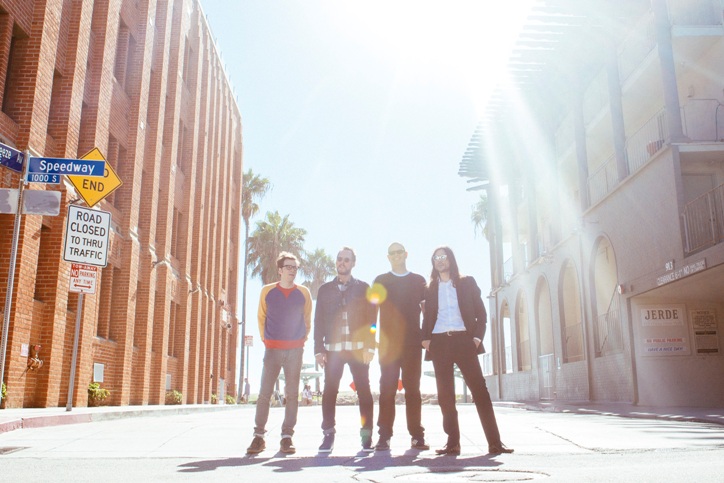 WEEZER TO HEADLINE
--HELPING CANCER PATIENTS IN NEED--
ONLY LIMITED VIP TICKETS REMAIN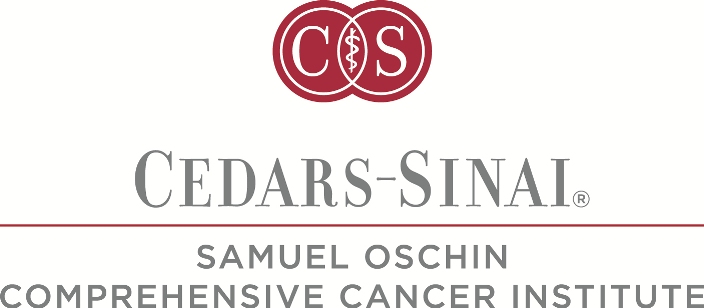 Rhonda's Kiss, an organization that helps cancer patients in need, announces today that Academy Award-nominee Johnny Depp will be presented with the first "Healing & Hope Award" at their annual concert event on Thursday, November 3 at The El Rey Theatre in Los Angeles. The "Healing & Hope Award" honors an individual or group of local heroes who have a positive impact on cancer patients, survivors and those in need.
As previously announced, the rock group Weezer are the headlining act for this year's benefit concert, with musician/TV host Mark McGrath of Sugar Ray emcee-ing the evening.
Proceeds from the concert event with Weezer will benefit the Cedars-Sinai Samuel Oschin Comprehensive Cancer Institute and further the mission of Rhonda's Kiss, supporting programs to assist cancer patients in need, and helping those who receive a cancer diagnosis make ends meet during treatment. Rhonda's Kiss is a 501 (c) (3). To date, the charity has donated more than $750,000 to hospitals to support cancer programs and patients.
"Cancer affects many lives and this year it was my family's turn," explains Johnny Depp. "The team at Cedars-Sinai works tirelessly to help people in their darkest moments. Their work is invaluable to all of us, and I will support any opportunity to help shine a light on the cause through Rhonda's Kiss."
"The Cedars-Sinai Department of Radiation Oncology is proud to collaborate with Rhonda's Kiss to raise awareness about the fight against cancer," explains Amin Mirhadi M.D., Cedars-Sinai. "As a long-standing member of the faculty, I've been fortunate to witness the development of a world-class infrastructure for laboratory research, patient clinical trials, and cutting edge technology. With the help of organizations like Rhonda's Kiss, we are able to develop research projects and ideas that we know will make a difference."
"Aside from regular visits with cancer patients all over the country, Johnny has been instrumental in supporting research on lung cancer in our department at Cedars-Sinai," continues Dr. Mirhadi. "The contributions Johnny has continually made in honor of his mother have been instrumental in helping us to develop the kind of research we need to move the needle forward in the fight against lung cancer."
"Johnny lends his name, uses his time, and makes donations to causes that positively impact those in the most need, especially in the field of cancer," adds Kyle Stefanski, executive director of Rhonda's Kiss. "Because we want to acknowledge and support local heroes who are making a difference in the cancer community, our 2016 Rhonda's Kiss Los Angeles 'Healing and Hope Award' will be presented to Johnny Depp at our annual event on November 3. Raising money for cancer is a reminder that every day, people are struggling with the disease and need the support to maintain their dignity and fight. Donating to Cedars-Sinai and their team will help give these patients the support they need."
Rhonda's Kiss is a recognized 501(c)(3). In 2014, Rhondad Stefanski was diagnosed with stage 4 Pancreatic Cancer. While she lost her battle, one of the greatest gifts she left was to create Rhonda's Kiss, an event to raise money to help those in the inner city who receive a cancer diagnosis, but may be unable to make ends meet for treatment and support. Through the Rhonda's Kiss Los Angeles event and with proceeds benefitting Cedars-Sinai, Rhonda's Kiss events provide financial support to decrease late-stage cancer diagnosis in urban communities, and primarily for patients in financial need, by using a three-pronged approach, that integrates outreach (education, awareness and screening), navigation (medical and home) and patient services (treatment and financial assistance, and emotional support). Funds are distributed by local hospitals in areas where money is raised. For more information or to donate directly, contact: www.rhondaskiss.org.
Academy Award-nominee Johnny Depp is an actor, producer and musician. He is well-known for taking on challenging roles, starting with a supporting role in Oliver Stone's Platoon (1986), then playing the title character in Tim Burton's dark fantasy Edward Scissorhands (1990). He later found worldwide box office success in the fantasy adventure film Sleepy Hollow (1999), and in Pirates of the Caribbean: The Curse of the Black Pearl (2003) and its sequels, the musical adventure film Charlie and the Chocolate Factory (2005), Alice in Wonderland (2010) and in voicing the title character in the animated action comedy western Rango (2011). He has collaborated on nine films with director, producer, and friend Tim Burton. He gained worldwide critical acclaim for his portrayals of such people as screenwriter-director Ed Wood in Ed Wood, undercover FBI agent Joseph D. Pistone in Donnie Brasco, "gonzo" journalist Raoul Duke in Fear and Loathing in Las Vegas, cocaine kingpin George Jung in Blow, author J. M. Barrie in Finding Neverland, the Depression-era outlaw John Dillinger in Michael Mann's Public Enemies and the Boston gangster Whitey Bulger in Black Mass. Nominated for major acting awards, including three nominations for Academy Award for Best Actor, Depp won the Golden Globe Award for "Best Actor-Motion Picture Musical or Comedy" for Sweeney Todd: The Demon Barber of Fleet Street and the Screen Actors Guild Award for "Outstanding Performance by a Male Actor in a Leading Role" for Pirates of the Caribbean: The Curse of the Black Pearl. Depp was inducted as a Disney Legend in 2015, and was presented the "Modern Masters Award" by the Santa Barbara International Film Festival in February 2016.
Musical headlining act, Weezer is an American rock band formed in Los Angeles, CA in 1992, currently consisting of Rivers Cuomo (lead vocals, lead guitar), Patrick Wilson(drums), Brian Bell (rhythm guitar, backing vocals, keyboards) and Scott Shriner (bass, backing vocals). Weezer has sold 9.2 million albums in the U.S. and over 17 million records worldwide. Their catalogue has included such megahits as "Buddy Holly," "Undone (The Sweater Song)," "Say It Ain'tSo,"El Scorcho," "Hash Pipe," "Island In The Sun," "Beverly Hills," "Pork and Beans," and more. Weezer has won GRAMMYS, MTV Video Music Awards, and more throughout their career. In 2016, Weezer released their tenth studio album, Weezer (The White Album), a self-proclaimed beach album that debuted at #1 on Billboard's Rock/Alternative chart, and Top 5 on the Billboard 200 chart. The band then embarked on a massive, two-month summer tour playing to half a million people across the U.S.
General admission tickets are now sold out for Rhonda's Kiss and only limited VIP tickets remain at www.rhondaskiss.org.
Rhonda's Kiss:
Rhonda's Kiss is a recognized 501(c)(3). As a tribute to his late wife Rhonda, who passed away last November 2014 from pancreatic cancer, Marc A. Stefanski, and his children, Rhonda's Kiss events have donated more than $750,000 to hospitals to support cancer programs and patients. Rhonda's Kiss raises money to help those who receive a diagnosis of any type of cancer, but are unable to make ends meet for treatment and support. Through the Rhonda's Kiss Los Angeles event and with proceeds benefitting Cedars-Sinai, Rhonda's Kiss events provide financial support to decrease late-stage cancer diagnosis in urban communities, and primarily for patients in financial need, by using a three-pronged approach, that integrates outreach (education, awareness and screening), navigation (medical and home) and patient services (treatment and financial assistance, and emotional support). Funds are distributed by local hospitals in areas where money is raised. For more information or to donate directly, contact: www.rhondaskiss.org.
 Cedars-Sinai:
Cedars-Sinai is a national leader in providing high-quality, patient-centered healthcare encompassing primary care as well as specialized medicine and conducting research that leads to life-saving discoveries and innovations. Since its beginning in 1902, Cedars-Sinai has evolved to meet the healthcare needs of one of the most diverse regions in the nation, continually setting new standards in quality and innovation in patient care, research, teaching and community service. Today, Cedars-Sinai is widely known for its national leadership in transforming healthcare for the benefit of patients. Cedars-Sinai impacts the future of healthcare globally by developing new approaches to treatment and educating tomorrow's physicians and other health professionals. At the same time, Cedars-Sinai demonstrates a longstanding commitment to strengthening the Los Angeles community through wide-ranging programs that improve the health of its most vulnerable residents.
________________________________________________

WORDS OF WISDOM FROM GEORGE MILLER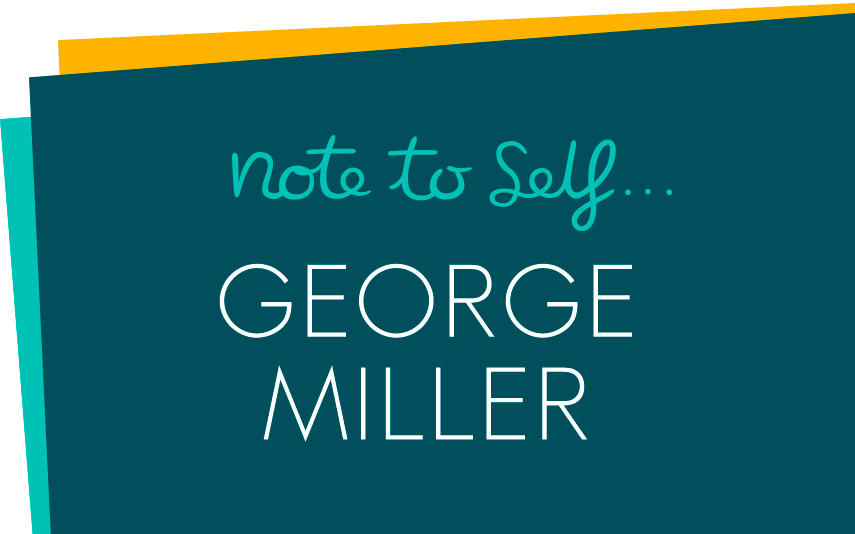 It never goes the way it's planned. When I finished the original Mad Max, I thought I wasn't cut out to make movies. Then I spoke to other directors who had made their first movies, especially Peter Weir who'd done two, he said, 'George, it's always like that! It never goes the way it's planned. You've got to go into a movie as a military exercise, never quite sure where the landmines or the snipers are.'
Don't be bewildered by the process. By the time we got to the second Mad Max movie, we went with the flow. That's the difference between the two films – one I was prepared to be bewildered and the other I was shocked by my bewilderment.
Think about the audience while you shoot. I wish I'd read Frank Capra's The Name Above The Title before I started. He said play something three times faster than you think is normal because on a movie set, there's so much activity, so much adrenaline that things read faster than they do in the cinema when the audience are in repose. In the performance of scenes, I would have sped them up a little bit.
Learn something from every project. The Witches of Eastwick was a big lesson. It was the worst of Hollywood in that not only were you punished for good behaviour, you were rewarded for bad behaviour. I walked into a production meeting and said I didn't need a trailer. That was code for 'this guy's negotiable on everything'. The big thing I learned from that was to spend just as much time casting your crew and your collaborators and your producers and your writers as you do your cast.
Listen to Jack Nicholson. I've learned more from about filmmaking and acting and life from Jack Nicholson than any other person. He was my protector on Eastwick and a great sage. I quit several times, but he said 'hang in there'. One of the things I learned from him is be grateful for good luck because it doesn't happen very often.
Always stay curious. When I read Dick King-Smith book The Sheep-Pig [which became Babe], I saw immediately it was a classic hero myth story. I was curious about the story and definitely curious about the technology. It was just a case of waiting to see if the animals could talk. It didn't lend itself to flamboyant animation, so we waited a long time for the digital age.
Dream big. CGI was the biggest shift in filmmaking since sound. When cinematographer Andrew Lesnie, who shot the Babe movies, went off to shoot Lord of the Rings, he showed me the first motion capture of Gollum. And the moment that happened, I thought 'we can make penguins dance.'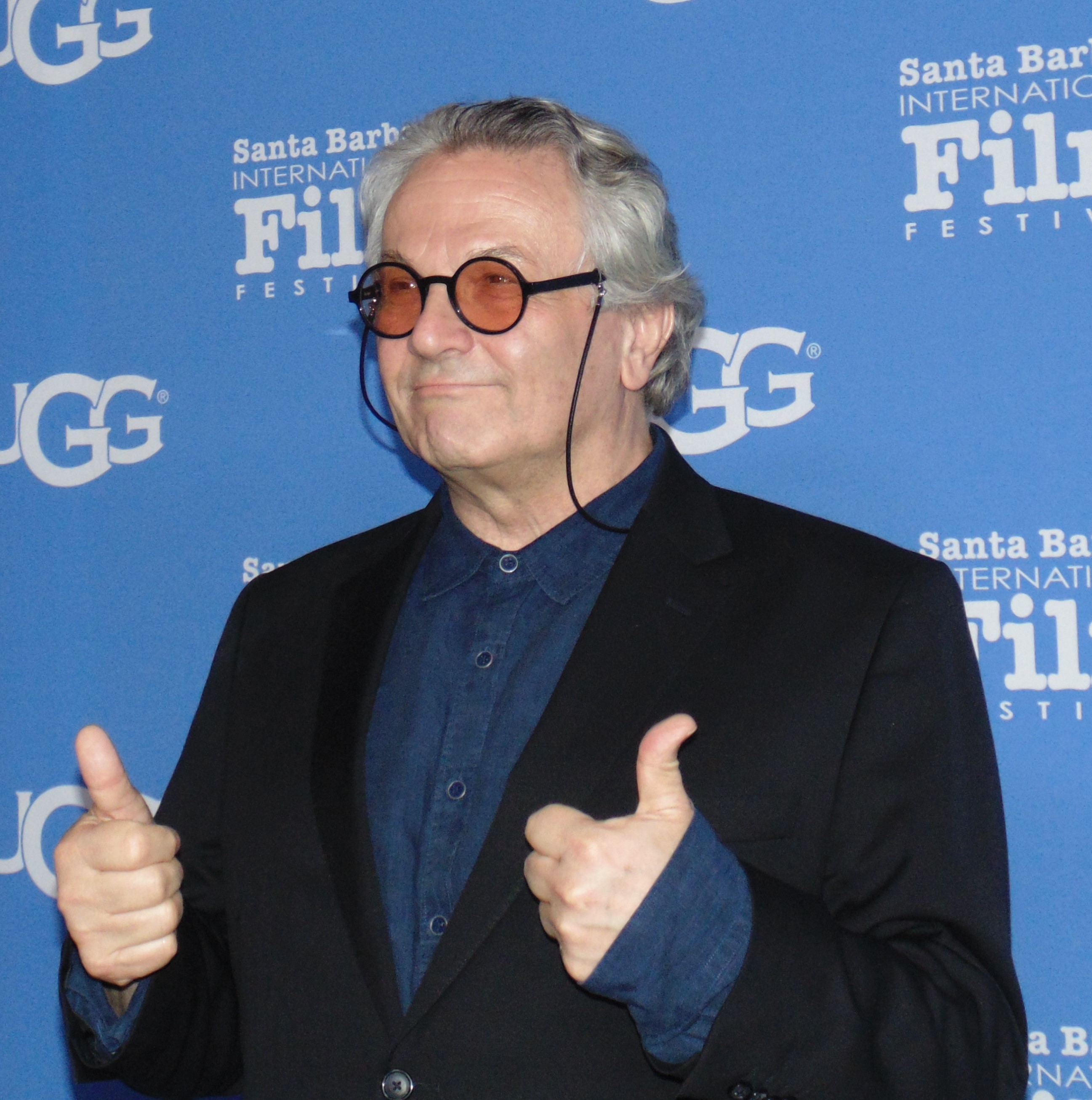 George Miller Red Carpet Santa Barbara International Film Festival 2016  (photo by  Bonnie Carroll)


You'll never master it, but you've got to keep trying. By the time I got to Mad Max: Fury Road, it was an amplification of all of these things. I say to myself, 'you can do this for a thousand years George and you'll never master it, but you've got to keep trying.'
From BAFTA Newsletter!
---