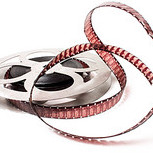 81st Annual Oscar Awards
Hugh Jackman,
was the best master of ceremonies ever and truly shocked the audience with his outstanding singing and dancing. He grabbed Anne Hathaway out of her seat to join him in a duet. What an outrageously talented Aussie hunk! He did a full review which included songs and dances on each nominated film. It was brilliant!
From the relentless passion and hope

 

of a young boy growing up in the slums of Mumbai, to the aspirations of a gay camera store owner's dream to win a place on the San Francisco Board of Supervisors, this year the films nominated seemed to be all about 'rising above it'. We all cheer for  the underdog, and "Milk, as well as Slumdog Millionaire, were stories of overcoming adversity, having faith and not giving up.
Actor Robert De Niro described Sean Penn as a great actor, who is a great human being. It was thrilling to see this talented guy, who has struggled with so many demons, take home the big gold guy, and his generosity of spirit in recognizing his 'brother Mickey Rourke.' Sir Anthony Hopkins, looking so well, spoke kindly of Brad Pitt's fine work in Benjamin Button. I did think it a bit tacky that when Jennifer Aniston was doing her presentation the camera kept panning the "Brangelina's". I also thought the remarks made about white actors playing black face was really in very poor taste.
Best Actor - Sean Penn - Milk
Sean Penn plays Harvey Milk, the camera store owner whose decision to campaign for a place on San Francisco's Board of Supervisors becomes a landmark event within the gay rights movement. "I thank you for this award, and I know that I have not always given you cause to appreciate me." "We need to go beyond signs of hatred, and see that there are equal rights for everyone." "I respect creative, courageous artists, who despite a sensitivity face the creative challenge. I honor my brother Mickey Rourke."
Best Actress – Kate Winslett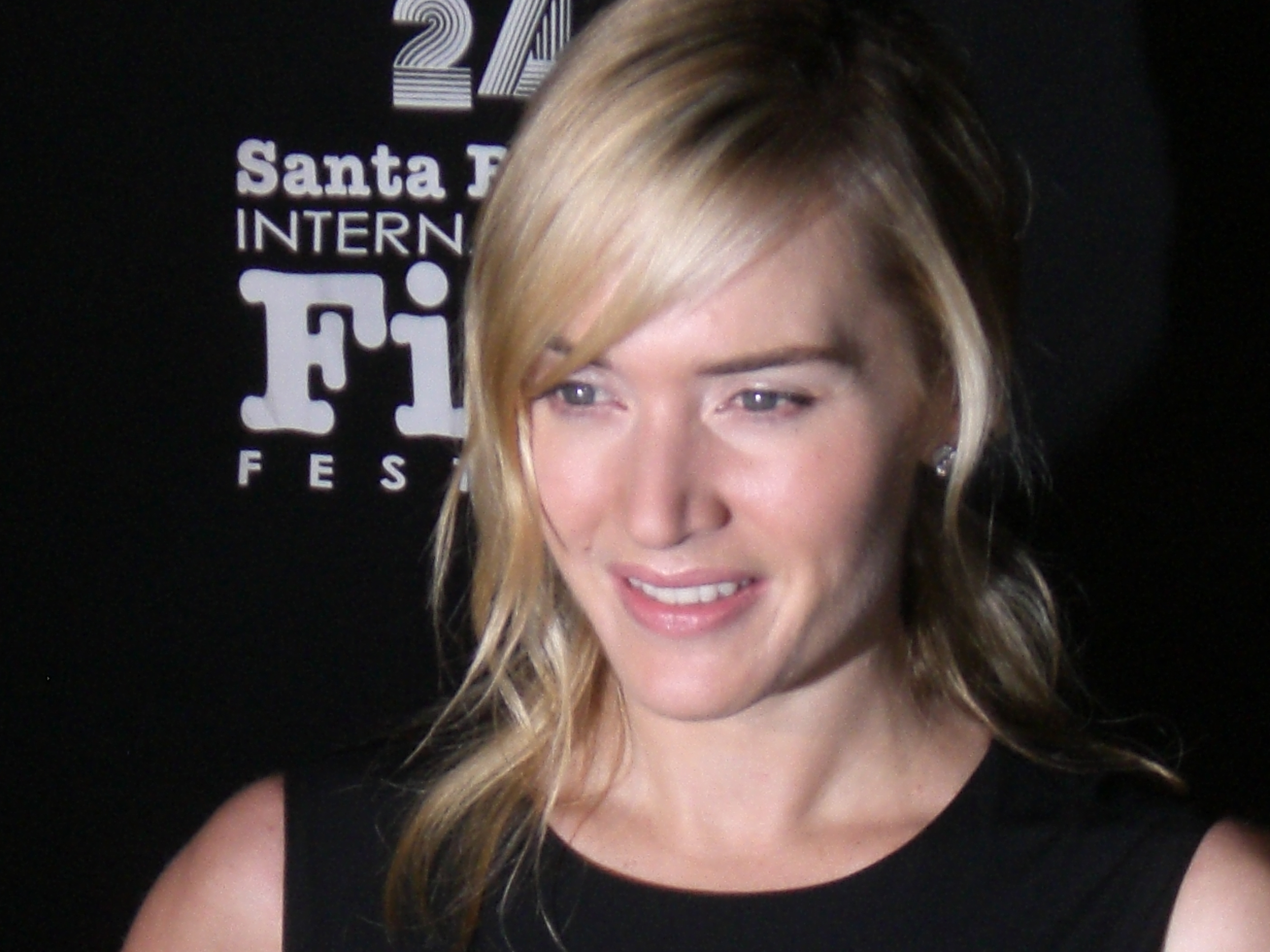 The Reader
She is so gracious, so talented, so beautiful. It was simply mindblowing to see world renowned Italian actress Sophia Loren on stage to give her a hug. It was inspiring to know how humble Winslett is, and how grateful she is. This was a tough year for the judges; so many talents to choose from. On accepting the award she said "As a little girl I would make up this speech holding a shampoo bottle, but this is not a shampoo bottle." "I owe this to the support of a cast and crew who worked as one, and to my husband and children Anthony and Sydney – this is for you" she said.
BEST PICTURE
Slumdog Millionaire took this award, along with just about everything else this year. I loved the film's message of never giving up, and always having faith against all odds that made up the fabric of the film, and obviously so did everyone else. Danny Boyle, Director can be so proud of this great work with what appeared to be a cast of thousands, and very difficult production problems in India.The best song Jai Ho was performed on stage, and was a true Bollywood spectacular.
Best Supporting Actress winner Penelope Cruz was stunning in a vintage dress. She won for "Vicky Christina Barcelona." Her genuine happiness, and pride was visible by the big smiles, and touching tears. It is obvious this woman has 'game' and will continue to contribute great work to the world.
The Japanese took home the Best Foreign Film for "Departures." Heath Ledger's family accepted his award as Best Supporting Actor in "The Dark Knight." Gerry Lewis was honored with the Hershaw award, and said he always thought philanthropic work was not something you got recognition for, but he was so proud to be a part of the business and was humbled by the award.
Best Short Documentary went to "Smile Pinke." The film was a documentary on work done to give smiles to underprivileged children in Indian who were born with deformities, and are given life changing surgeries.
You can read all the lists at the Oscar website, but these were the memorable moments for me. Slumdog Millionaire took eight awards, and I've heard all of Mumbai was celebrating. I enjoyed the 81st Oscar show from the big screen in the historic Arlington Theatre in Santa Barbara. They raffled off tee shirts and posters from nominated films during breaks, and everyone had a great time. What a splendid Oscar Award Show! 
ET NewsBites from Bonnie Carroll
---
SANTA BARBARA THEATRE ORGAN SOCIETY SPRING CONCERT WELCOMES DENNIS JAMES TO PERFORM ON THE ARLINGTON "WONDER MORTON"
       Organist Dennis James to Accompany Silent Film Classics March 8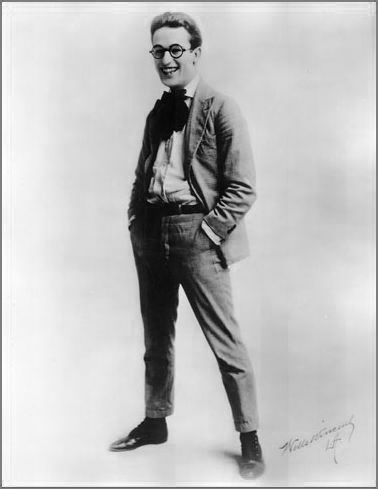 In 1988 the beautiful "Wonder Morton" pipe organ made its debut in the Arlington Theatre, located at 1317 State Street in Santa Barbara. On March 8, 2009 at  2:00 p.m. the Santa Barbara Theatre Organ Society will host world renowned organist Dennis James to accompany  two silent film classics. Silent films being presented include a short film by Hal Roach "Never Weaken" starring Harold Lloyd and Mildred Davis, and also feature film "The General" starring Buster Keaton. Admission is $12 for adults; $10 for seniors, students with I.D. Admittance is free to children under age 13 attending with an adult.
Dennis James began performing films with orchestras in 1971, and he was the last appointed house organist for the Ohio Theatre in Columbus, Ohio. His organ concerto with orchestra debut was performed with the Chicago Symphony at Orchestra hall in 1985. In the 1980s he toured with silent film star Lillian Gish and Charles "Buddy" Rogers, providing musical accompaniment for the revival of their motion pictures. James was named house organist for the El Capitan Theatre in Hollywood and also Theatre Organist for the San Diego Symphony.
2008 marked the 20th Anniversary Celebration of the original installation of the "Wonder Morton" theatre pipe organ in the historic theatre. The Arlington Theatre organ is one of only five large theatre pipe organs manufactured by the Robert-Morton Company of Van Nuys, California in the 1920s.  "We are delighted to have Dennis James perform in Santa Barbara on March 8th, and we hope the community will join us in celebrating this rare musical opportunity to enjoy his performance on our Santa Barbara "Wonder Morton," said SBTOS president Bruce Murdock.
Tickets will be on sale in the theatre box office one hour prior to performance. For information call 805-685-9891, visit: http://members.cox.net/sbtos.
---
            "THE CHEF'S LETTER" RECEIVES TWO AWARDS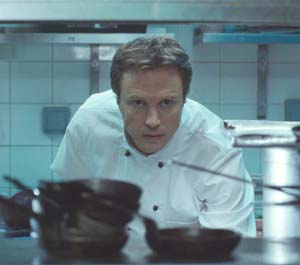 "The Chef''s Letter" A remarkable film that was shown at the Ojai Film Festival 2008 has been honored at 2 film festivals in the past few months. In my humble opinion, this is one of the finest shorts I've seen this year. BC

Honorable Mention' for Best Drama, International Festival of Cinema and Technology

Jury Choice Silver Medal for Excellence for Best Impact of Music in a Short Film, Park City Film Music Festival.
The film will be presented in 2009 at the following film festivals:
New screenings: 25th Mons International Love Film Festival (Belgium), ECU-European Independent Film Festival, Paris (France), 23rd BFI London Lesbian and Gay Film Festival, Santa Cruz Film Festival (US), Beloit Int'l Film Festival (US), Da Vinci Film Festival (US), Big Muddy Film Festival (US), Phuket Film Festival (Thailand), Melbourne Queer Film Festival (Australia), and Cape Winelands Film Festival (South Africa).
---
Starring:    "American Idol" Winner Taylor Hicks as "Teen Angel"
Please note: Taylor Hicks will not be appearing in two performances: Wednesday & Thursday, March 18 & 19.

Dates:   March 10 - 22, 2009
Theatre:  PANTAGES THEATRE, 6233 Hollywood Blvd, Los Angeles 90028
Schedule:   Tuesday - Friday at 8pm
                  Saturday at 2pm & 8pm
                  Sunday at 1pm & 6:30pm

How to Purchase:   Online: BroadwayLA.org
                           Phone: 213-365-3500 or 714-740-7878
                           Outlets: All Ticketmaster Ticket Centers
                           Box Office: Pantages Theatre Box Office
                           (Box Office Opens Daily at 10am
---
What Looks Good for March, Theatrically Speaking
By Laurence Vittes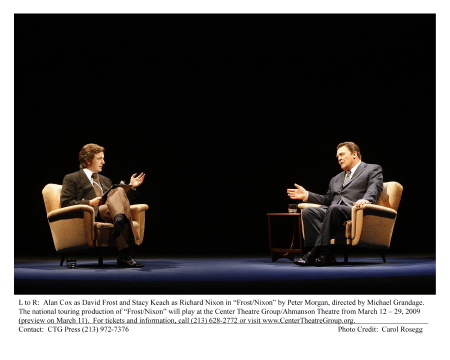 Here's what either I or my colleague Jay Reiner will be reviewing for The Hollywood Reporter in March:
Starting March 6, and running for an extremely limited engagement, Center Theatre Group announces the addition of Kirk Douglas' new one-man show Before I Forget directed by Jeff Kanew, at the CTG/Kirk Douglas Theatre in Culver City. Performances will be on Fridays, March 6 and 13 at 8 p.m.; and Sundays, March 8 and 15 at 2 p.m.
Tickets are likely to be very scarce for this opportunity to hear the great man talk about his life and career in the theater that bears his name and which he often attends.
Frost/Nixon
Beginning March 11 at the Mark Taper Forum, and running only through March 29, Peter Morgan's Frost/Nixon will star Stacy Keach in the "face-off of the century" direct from Broadway. You know the issue: How did David Frost, a famous British talk show host with a playboy reputation, elicit the apology that the rest of the world was waiting to hear from former President Richard Nixon?
Keach stars as President Nixon, leading a cast of 10 in this fast-paced Tony Award®-nominated new play which shows the determination, conviction and cunning of two famous men as they square off in one of the most monumental television interviews (an oxymoron, perhaps!) of all time. Playwright Morgan wrote the screenplays for The Other Boleyn Girl, The Queen, The Last King of Scotland, and HBO's Longford; the director is Olivier Award-winner Michael Grandage.
Photograph 51
Beginning March 14 at the Fountain Theatre and running through May 3, the West Coast premiere of Anna Ziegler's Photograph 51 tells the story of Rosalind Franklin whose study led to the discovery of DNA.
The play answers the question, "Who Really Discovered the Secret of Life?" with a set of extraordinary facts and circumstances: Rosalind Franklin was a woman. And a Jew. And a brilliant and passionate young scientist whose groundbreaking study led to the historic discovery of DNA. But did her male colleagues steal her data and claim credit for themselves? A moving and compelling human drama about scientific intrigue and competition, and a woman's life in a man's world. Not surprisingly, it's billed as a true story.
Directed by Simon Levy, Photograph 51 stars Aria Alpert, Daniel Billet, Joe Delafield, Ian Gould, Kerby Joe Grubb, Ross Hellwig and Graham Norris. Tickets can be purchased at 323-663-1525.
Louis & Kelly Live at the Sahara
Starting March 15 and running through April 26 at the Geffen Playhouse in Westwood, comes a new production of 2008's exciting musical, Louis & Keely Live at the Sahara, directed by Taylor Hackford. Co-written and starring Jake Broder and Vanessa Smith, the play follows the life and love of Vegas' highly entertaining, infamous onstage couple Louis Prima and Keely Smith.
Hackford's whose film work includes An Officer and a Gentleman, Against All Odds, The Devil's Advocate, La Bamba, Proof of Life and Ray, estimates that about 40 percent of the script is different from the original production. This includes the addition of six new songs – "I Wish You Love," "Hey Boy, Hey Girl," "What is this Thing Called Love," "Night Train," "Ai, Ai, Ai" and "I Can't Believe that You're in Love with Me"--as well as new characters including ol' blue eyes himself, Frank Sinatra. Creators Broder and Smith revisit their roles as Louis and Keely respectively, and new cast members Nick Cagle and Erin Matthews play various other characters in the couple's story. In addition to the four actors, Louis & Keely Live at the Sahara features a seven-piece live swing band.
The Geffen's Skirball Theater will be configured with four rows of premium stage-front seating ($65) in addition to the standard orchestra seating ($55). Ticket prices for preview performances--March 15 at 2:30pm & 7:30pm, March 17 at 8pm and March 18 at 8pm--will be $55 for premium seats and $45 for standard seats. Tickets are on sale now at the Geffen Playhouse box office, online at GeffenPlayhouse.com, via credit card phone order at (310) 208-5454, at all Ticketmaster outlets, or by calling Ticketmaster at (213) 480-3232.
Mauritius
Beginning March 27 at the Pasadena Playhouse and running through April 26 comes a new mystery by one of American's most prolific playwrights. Filled with scams and double-crosses, Theresa Rebeck's Mauritius tells all about two half-sisters who vie for the rights to a recently inherited (and dazzlingly valuable) stamp collection. Throughout their farcical escapades, the pair come face-to-face with a couple of machine-gun mouthed con artists who ensnare them in their own brand of beguiling trickery.
Ben Brantley in the New York Times wrote about the Broadway production: "Three Thugs and a Stamp Collection! You can't dismiss the pleasurable kick of watching a woman take on a slew of Mamet-esque thugs! The corkscrew-twist drama of suspense...moves quickly and fluidly...a multitude of mysteries!"
Sounds good to me!
---
FAMILY THEATRE:
March 27-29
Fri.–Sun., March 27–28 at 7:30 p.m.; Sat. March 28 and Sun. March 29 at 1 p.m.
British Theater Company Hoipolloi in  "My Uncle Arly"
UCLA Live at Freud Playhouse
Tickets: $25, $15 (kids under 12 and UCLA Students)
Inspired by poet and limerick writer Edward Lear's life, poems and illustrations, British theatre company Hoipolloi will present "My Uncle Arly" an inventive and engaging performance full of music and song filled with some of writer Edward Lear's best-loved characters.
Interview Availability: Available on request
Photos available for download: http://files.performingarts.ucla.edu/0809images/Hoipolloi/
UCLA Live is an internationally acclaimed producer and presenter of music, dance, theater and spoken word, bringing hundreds of outstanding and provocative artists to Los Angeles each year.
---
Ellen DeGeneres and Portia de Rossi to be Honored at The Humane Society of the United States' 23rd Genesis Awards
 
Nation's Largest Animal Protection Group Salutes Ellen and Portia for Drawing Media Attention to Animal Issues
Ellen DeGeneres and Portia de Rossi will receive The Wyler Award, one of The Humane Society of the United States' most prestigious honors, at The 23rd Genesis Awards on Saturday, March 28, 2009, at The Beverly Hilton in Beverly Hills, Calif. Given to a celebrity or public figure who has made news on behalf of animals, the award is named after the late Genesis Awards founder Gretchen Wyler, the Broadway headliner and animal activist.

"Ellen and Portia stand up for their beliefs, and they have had a major impact in spreading the message about animal protection," said Wayne Pacelle, president and CEO of The Humane Society of the United States. "They had a particularly significant role in helping to pass Proposition 2, and they helped make the case to the people of California and to the rest of the nation that all animals deserve humane treatment, including animals raised for food."
 
The host of her own hit talk show, the multi-Emmy-winning The Ellen DeGeneres Show, Ellen has used her distinctive comic and compassionate voice to raise awareness of many issues of humanitarian, environmental and animal welfare concern. Portia, who shares those values, has appeared in many socially significant TV series, including FX's Nip/Tuck, Fox's Arrested Development and Ally McBeal, and she will soon be seen in ABC's Better Off Ted.
 
"As executive producer of the annual Genesis Awards, I am delighted that we are able to recognize Ellen and Portia at an event where their efforts and compassion will be enthusiastically applauded," said Beverly Kaskey, senior director of The Humane Society of the United States' Hollywood office.

As joint recipients of the 2009 Wyler Award, Ellen DeGeneres and Portia de Rossi follow in the footsteps of former Wyler Award honorees Sir Paul McCartney and Hayden Panettiere.
 
Presented by The Humane Society of the United States, the annual Genesis Awards honors the news and entertainment media for showcasing animal protection issues. This year's 58 nominations in 19 categories for works aired or published in 2008 will be announced later this month. The 23rd Genesis Awards is dedicated to ending the Canadian seal hunt.
 
Among those serving on The 23rd Genesis Awards honorary committee are Rosanna Arquette, Sean Astin, William Baldwin and Chynna Phillips, Jillian Barberie, James Cromwell, Emily Deschanel, Harrison Ford, Kyle MacLachlan, Bill Maher, Maria Menounos, Kevin Nealon, Patti Page, Hayden Panettiere, Mickey Rourke, Alicia Silverstone, Amy Smart, Amber Tamblyn and Robert Wagner.
 
The 23rd Genesis Awards is made possible in part by our corporate sponsors: Market Development Group, BeKind.org, Poker Stars.net and Prai Beauty Group.
 
The Humane Society of the United States is the nation's largest animal protection organization — backed by 11 million Americans, or one of every 30. For more than a half-century, The HSUS has been fighting for the protection of all animals through advocacy, education, and hands-on programs. Celebrating animals and confronting animal cruelty — On the web at humanesociety.org http://www.humanesociety.org/
---